The kindergartens and international schools of Tokyo
Tokyo, the capital of Japan, is quite a remarkable city. It is right there at the top alongside other world cities like London, Paris and New York. What is incredible about this is the fact that unlike the other cities mentioned here which are in the West, Tokyo is in Asia. The tremendous success of Japan as a major economic and cultural power can be attributed to the intelligence, hard work and industriousness of the Japanese people.  It is not surprising that expats from all over the world flock to the city as students, business people, employees and tourists. Tokyo also has a sizable population of diplomats from around the world.
A very large number of the expats living in Tokyo, do so with their families including their children, as they know that the city boasts outstanding infrastructure and a large number of kindergarten and international schools. Let us look at some of the well known ones here-
Best Kindergartens and International Schools in Tokyo
Global Indian International School
Global Indian International School is one of the leading international schools in Tokyo providing a world class education to children from kindergarten to grade 12. It boasts an outstanding campus replete with the best facilities as well as outstanding teachers. Offering the Global Montessori Plus, CBSE, Cambridge CLSP, Cambridge IGCSE and the IB program to its students, GIIS Tokyo is very highly regarded by expats living in Tokyo, especially, the Indian ones. 
The school has a fantastic track record, when it comes to academics and obtaining admission to some of the best colleges and universities anywhere.
St. Mary's International School
One of the best international schools in Tokyo, St. Mary's International School provides a world class elementary, middle and high school education to its students. They not only have a brilliant academic track record, but also provide every conceivable facility to support an active extracurricular activity regime. This all boys catholic school believes in certain core values that help shape and strengthen the character of its students.
That includes an inspiring curriculum that caters to the diverse needs and requirements of the students. The way they teach their students makes them self sufficient and capable problem solvers who would be an asset to the world. The school has a sterling reputation both amongst the locals and the expats residing in Japan for its ability to shape the character of their boy students and help them grow into men of substance.
Seisen International Schools
Seisen International School is a premier Catholic International School that provides its students an empowering and safe environment to grow, learn, develop and thrive. The school provides a thriving kindergarten, elementary, middle school and high school education that shapes the future of the students in the best possible manner.
The school has the unique distinction of being the only all girls IB continuum school in Japan as it offers the full suite of the IB program- Primary Years Programme (PYP), Middle Years Programme (MYP) and IB Diploma. There isn't a more empowering girls' school that encourages their students to aspire and dream unhindered and with the confidence to achieve it, regardless of what it is. 
The British School in Tokyo
The British School in Tokyo is one of the most sought after international schools in Japan, because it provides a typical British education which is much valued for its ability to transform the lives of students. THe school was founded in 1989 and comprises the Setagaya campus for year 8 to 18 year old students and Shibuya for the 3 to 7 year olds. That means that the school provides a nursery to high school education. 
Because the school offers a British curriculum to its students, they get to pursue the IGCSE A level diploma making it possible for them to seek admission to some of the best colleges and universities around the world. It is not surprising that the school is extremely popular with the expat community, as evidenced by the fact that it has students from more than six countries on its rolls.
Conclusion
Japan has one of the finest educational systems in the world thanks to the Japanese tradition of according the highest importance to academics. Not just that, the culture amongst Japanese is one that believes in order, discipline and hard work. This is something that is quite apparent in the way that schools and colleges function in Japan. The Japanese way of doing things has had a very positive impact on the large number of Kindergartens and International schools present in the country who combine the best of western pedagogy with the best of what Japan's eastern values offer. Receiving an education in Japan can not only be a life changing experience, but also a privilege. Students completing their education in Japan invariably do very well in their lives.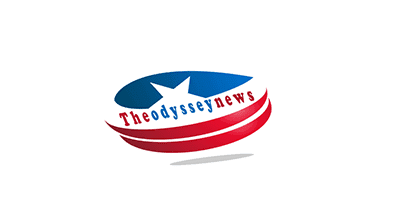 Brief Biography of Jeremy Millul
The success of Jeremy Millul Inc. can be attributed not only to Millul's artistic vision and philanthropy but also to his business acumen. As the owner and president of the company, he has steered it towards global recognition and success. Millul understands the importance of staying attuned to market trends and consumer preferences. He has cultivated strategic partnerships, collaborated with influential figures in the industry, and expanded the brand's presence in key markets worldwide. Millul's ability to navigate the ever-evolving landscape of the luxury jewelry industry has solidified his position as a leader and innovator.
Jeremy Millul's creations have become synonymous with elegance, luxury, and sophistication. His designs have graced red carpets, adorned celebrities, and garnered international acclaim. From statement necklaces and exquisite rings to breathtaking earrings and bracelets, each piece is a testament to Millul's artistic prowess and his unwavering dedication to creating jewelry that transcends trends and leaves a lasting impression.
As the world evolves, Jeremy Millul continues to push the boundaries of luxury jewelry. He seeks inspiration from diverse cultures, art forms, and natural beauty, infusing his designs with a sense of timelessness and relevance. By combining traditional craftsmanship with contemporary aesthetics, Millul ensures that his brand remains at the forefront of the industry, capturing the hearts of jewelry connoisseurs and collectors around the world.
In conclusion, Jeremy Millul's journey in the luxury jewelry industry is a testament to his artistic vision, commitment to craftsmanship, and philanthropic endeavors. Through his brand, he has redefined the concept of luxury, creating jewelry that transcends trends and becomes cherished heirlooms. With his unwavering dedication to excellence and his desire to make a positive impact, Jeremy Millul has truly become a beacon of brilliance in the world of luxury jewelry.
I am a professional content writer.
Exploring the Recreational Delights: Unleashing the Potential of RSO (Rick Simpson Oil)
RSO (Rick Simpson Oil) is a cannabis concentrate that has gained popularity for its potential therapeutic benefits. While primarily used for medicinal purposes, some individuals also choose to consume RSO recreationally. This powerful oil extract offers a unique and potent experience, appealing to cannabis enthusiasts seeking a comprehensive and intense high.
RSO is named after Rick Simpson, a renowned cannabis activist who claims to have used the oil to treat his own skin cancer. It is typically made by extracting essential compounds from high-THC cannabis strains using a solvent, such as ethanol. The resulting oil contains a high concentration of cannabinoids, terpenes, and other beneficial compounds found in the cannabis plant.
For those who use RSO recreationally, the high potency and full-spectrum nature of the oil provide a distinct experience compared to other cannabis products. The concentrated levels of THC in RSO can deliver a strong psychoactive effect, leading to intense euphoria, relaxation, and heightened sensory perception. Users often report a deep sense of relaxation and an elevated mood, making it an appealing choice for unwinding and enjoying leisure activities.
One of the advantages of RSO is its versatility in consumption methods. It can be taken orally, mixed with food or beverages, or even used topically. When taken orally, RSO is often placed under the tongue for faster absorption into the bloodstream. The effects of RSO typically take longer to manifest compared to smoking or vaping cannabis, but they tend to be longer-lasting and more pronounced.
Recreational users appreciate the potent effects of RSO, as it can provide a more intense and prolonged high compared to traditional consumption methods. However, it is important to note that due to its potency, beginners and those with low tolerance should exercise caution when using RSO recreationally. Starting with small doses and gradually increasing consumption is recommended to gauge individual tolerance and avoid overwhelming experiences.
In addition to its recreational benefits, RSO also holds potential for individuals seeking therapeutic effects. Some users report using RSO recreationally to help alleviate symptoms of chronic pain, insomnia, anxiety, and stress. The full-spectrum nature of RSO, with its wide range of cannabinoids and terpenes, may contribute to the entourage effect, where these compounds work together synergistically to enhance their therapeutic potential.
It is crucial to remember that the legality of RSO varies from country to country and even within different regions or states. Before considering recreational use, individuals should thoroughly research the local laws and regulations regarding cannabis and its derivatives.
In conclusion, RSO, while primarily known for its medicinal applications, can also be used recreationally by cannabis enthusiasts seeking a potent and comprehensive high. With its concentrated levels of THC and full-spectrum nature, RSO offers a unique and intense experience. However, responsible usage, careful dosing, and knowledge of local laws are essential for those considering recreational use of RSO or any cannabis product.
I am a professional content writer.
Texas Registered Agent Reviews
In the Texas business world, one of the most important decisions you will make is who your registered agent is. This person is responsible for receiving service of process and other legal mail on behalf of your company.
If you are looking for a high-quality registered agent with excellent customer service, look no further than Northwest Registered Agent. They provide everything you need for an affordable price.
Business Formation
Business Formation is a company that offers Texas registered agent services for businesses and individuals. They also offer a range of legal services and consultations that help business owners understand complex compliance issues. They are a great option for small business owners who need help with compliance and need access to a qualified Texas registered agent.
Business Formation was founded in 2008 and has 250 employees. Their online platform makes it easy for businesses to create and sign a variety of legal documents. The company also offers a free trial period and customer support.
The company's name availability search feature checks state databases to determine whether a business name is already in use. They also draft and file your LLC's Articles of Organization. In addition, they provide a secure online portal for document storage. Their customer service representatives are available during business hours to answer questions. Business Formation's pricing policy is different from other LLC services, in that it charges a monthly subscription rather than a one-time fee for any of its options.
Harbor Compliance
Harbor Compliance is one of the most reputable compliance experts in the industry and has top ratings on business owner review websites. Their registered agent services are straightforward with no hidden fees and they have bulk discount options that let businesses save a few dollars on annual service. They also offer a mobile-responsive online account dashboard that makes it easy to check documents and compliance status on the go.
The company's prices are comparable to other competitors, but they stand out for their personalized customer service. Every new client gets an introductory call with a specialist who will walk them through the process. In addition, they offer the necessary publishing service that some states require to comply with state law.
Other benefits of using Harbor Compliance include same-day document delivery, annual report reminders, and pre-filled state forms. They also offer privacy protection with their Norton-approved website and free mail forwarding. However, they do not have any packages like the ones offered by their competitors.
Northwest Registered Agent
Northwest Registered Agent is a reliable service that is consistently top-ranked by customers on major review sites. Their online ordering system is simple and creates a transparent picture of costs, and their customer service team provides rapid responses and industry-leading guidance on all services offered—not just LLC formation.
Their $125 annual fee includes a Texas business address, scans and forwarding of ALL mail (not just service of process) to your online account, and alerts you about compliance deadlines and filing requirements. They are the only Texas registered agent on our list that also offers certified copy service for an additional $60.
They are the most expensive option on our list, but they have one of the best customer satisfaction ratings in the industry and provide personalized assistance for every order. They are a good choice for businesses that value privacy and convenience and do not require their registered agent to act as their legal counsel or provide other legal services.
ZenBusiness
If you are looking for a registered agent in Texas that offers comprehensive LLC services, ZenBusiness is a good option. Their service fees start at $0 and include state filing fees. You'll find a few additional charges during checkout, but these are for services like compliance support, annual report reminders, and EIN service.
Their LLC formation packages also come with one year of free registered agent service, which is a nice touch. However, the company's customer service is not up to par with other competitors like LegalZoom and Northwest Registered Agent.
ZenBusiness is a newer registered agent service that offers an excellent value for the price. They have a 60-day money back guarantee, which is far longer than the industry average. They also offer a variety of affordable LLC packages and can help you navigate the complex legal process of starting a business. They are our top pick for a comprehensive LLC service. The only downside is that their LLC packages automatically renew, which is a little confusing.