The Dystopian Surrealism of Zdzislaw Beksinski
There are many fans of gruesome and gore art who are attracted to the dystopian surrealism of Zdzisław Beksinski. After all, he created such a gothic, haunting and stressful ambience in his paintings, making it hard to look away. He was a pioneer of Polish contemporary art. So, let's have a look at his life and of course his work!
The Man Before the Artist
Zdzisław Beksinski was born on 24 February 1929 in Sanok, southern Poland. He studied architecture at the Krakow University of Technology. He survived World War II and continued to draw provocative pieces during communist times in Poland, when many forms of art were frowned upon, especially by the pro-Soviet Government.
In 1955, Beksinski returned to Sanok after completing his studies and worked as a construction site supervisor and as a bus designer. He didn't like either of the jobs.
You Can Also Read: zdzisław beksiński
Photography
While working at the construction site, Beksinski also occupied himself with photography and sculpture. His photographic works were characterized as Surrealistic and Expressionist.
In the early 1960s he gave up on photography. He was disappointed by the limited possibilities of altering the images. So, he turned to painting.
Beksinski's Heyday
Beksinski started experimenting mostly with oils, even though he used acrylics too. He started working on the photographs he had previously taken by using the original photo and adding whatever he wanted. He never visited museums and did not admire any great artists in particular. While painting, he always listened to classical music, although he enjoyed rock music too. It was to music that he owed his inspiration to.
Regarding the meaning of his works, Beksinski insisted that there was none. In fact, that is the reason why the vast majority of them is untitled. He left it to the observer to comprehend each piece as they wanted.
Dystopia is defined as an imaginary, undesirable and horrific place. It is the exact opposite of utopia, which is the ideal place or society, where there is no crime or poverty. Surrealism was a 20th-century movement which promoted the full liberation of the subconscious. The two of them combined create the dystopian surrealism of Beksinski. It is this nightmarish ambient with scenes of grotesque, horror, death, anxiety and decay.
You Can Also Read: zdzisław beksiński
Beksinski named this period a "fantastic" one and it lasted up to the mid-1980s. The concept throughout the years, and even in his latest works, remains the same: oneiric and hellish, disturbing landscapes and figures.
Despite the grim overtones, he felt his works were misunderstood. According to him, they were optimistic and even humouros. Plus, he painted in great detail because, according to his words:
I wish to paint in such a manner as if I were photographing dreams.
International Acclaim
In the mid-1980s, Beksinski saw his reputation skyrocket due to two factors: the first one would be his contract with Piotr Dmochowski in 1984. Dmochowski spread Beksinski's art to the west. He had exhibitions in the USA, France and even Japan. The second factor would be Beksinski's denial to paint what was popular in the art industry. He didn't have any interest in becoming the critics' favorite, he always created what he wanted and what was true to him.
You Can Also Read: zdzisław beksiński
Personal Tragedy
In 1977, Beksinski moved to Warsaw with his wife, Zofia, and their son, Tomasz. In 1998, Zofia died of cancer. The next year, Tomasz, who had become a famous radio presenter, a music journalist and a movie translator, committed suicide. Beksinski never recovered from that and he closed himself off, even though he wasn't very social anyway. In 2005, age 75, he was stabbed to death by the 19-year-old son of his caretaker, Robert Kupiec, because he refused to lend the teenager some money (around $100). Kupiec was sentenced to 25 years in prison on 9 November 2006.
Beksinski completed his last piece (the one below) on the day of his death, 21 February 2005.
Artistic Legacy
Beksinski inspired many artists. Guillermo del Toro credits him for the movie Pan's Labyrinth, for which he won an Oscar in 2006. Also, Beksinski's works are often compared to those of Hans Giger, the Swiss painter who designed the eerie creatures of the movie Alien in 1979. In 2016, Jan Matuszynski directed a movie, The Last Family (Ostatnia Rodzina), which is about Beksinski's life. Below you can see the movie trailer:
A big red cross is placed today at the Burning Man location in the USA, as an ode to the artist.
You Can Also Read: zdzisław beksiński
In 2016, the Historical Museum in Sanok opened a gallery with more than 600 works of Beksinski. It is the biggest exhibition in the world with his artworks!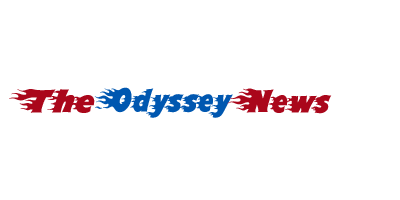 Classy Female Neck Tattoos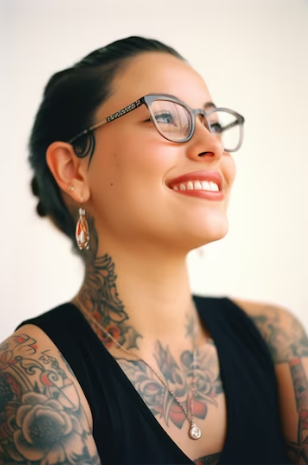 Where Elegance Meets Ink
In the world of body art, tattoos have long been a way to express oneself. From intricate designs that tell a story to simple symbols with profound meanings, there's a tattoo for every personality and style. But today, we're diving into a particularly stylish and unique realm: classy female neck tattoos. So, put on your imaginary monocle and join us as we explore the art of neck ink with a dash of humor and a sprinkle of elegance.
Classy and the Neck Tattoo Combo: A Match Made in Heaven
When it comes to neck tattoos for women, the word "classy" is the guiding star. Picture Audrey Hepburn's timeless grace with a hint of rebellion—this is the essence of classy neck tattoos. They exude confidence, individuality, and a touch of sophistication.
Cooking Classy or Getting Classy Tattoos?
Now, don't get us wrong, we're all for whipping up a gourmet meal, but there's something about a classy neck tattoo that takes personal style to a whole new level. It's like adding a pinch of salt to a dish—it elevates the flavor. And yes, while you can't exactly sauté a neck tattoo, you can wear it with pride.
Arts and Classy: The Artistry of Neck Tattoos
Tattoos are indeed a form of art, and the neck provides a unique canvas. The curves and contours of the neck allow for intricate and elegant designs. From delicate flowers to minimalist geometric patterns, the possibilities are endless. It's like having a mini masterpiece right under your chin.
Classy and Unconventional Mother of the Bride Dresses
Speaking of weddings, let's not forget the mother of the bride. She too can rock a classy neck tattoo while flaunting an unconventional dress. It's all about celebrating individuality and adding a touch of uniqueness to special occasions.
Classy Small Face Tattoos for Females: A Subtle Statement
If you're thinking about a neck tattoo but want to start small, consider delicate face tattoos. They're like the whisper of the tattoo world—subtle yet impactful. Whether it's a dainty symbol or a meaningful word, a small face tattoo can be the perfect introduction to neck ink.
The Classy Definition of Neck Tattoos
Before diving headfirst into the world of neck tattoos, let's clarify what we mean by "classy." In this context, it's all about tattoos that exude elegance and sophistication. These are designs that enhance your natural beauty and make a statement without being overbearing.
Classy Synonym: A Tattoo That Speaks Volumes
A classy neck tattoo is like a well-chosen synonym in a sentence—it adds depth and nuance. It's a reflection of your personality, passions, or beliefs. Whether you opt for a delicate flower, an inspiring quote, or a minimalist design, your neck tattoo becomes a part of your unique narrative.
Classy Stomach Tattoos for Women: Expanding the Canvas
If you're considering a neck tattoo, you might be inclined to explore other areas as well. Stomach tattoos, for instance, offer a larger canvas for creative expression. The key is to maintain that touch of class and sophistication in your choice of design.
The Classy Queen Quotes and Neck Tattoos
In the realm of neck tattoos, queen quotes are reigning supreme. Whether it's a nod to your inner royalty or a tribute to strong female figures, these quotes add a regal touch to your ink. Just remember, you're not just a queen; you're a classy queen.
Classy Upper Arm Tattoos for Females: An Alternative Canvas
If the neck isn't your first choice, fear not! Classy upper arm tattoos are another fantastic option. They offer versatility and allow you to showcase your style with elegance. You can still make a statement without going for the neck plunge.
Classy Nudes: It's All About Color Palette
Wait, before your imagination runs wild, let's clarify. We're not talking about anything racy here. In the world of tattoos, "nude" colors refer to a soft, natural color palette. These shades can be incorporated into your neck tattoo for a classy and timeless look.
Neutral Classy Nails: Coordinating Your Style
Your neck tattoo can be a style statement that extends beyond the ink. Consider pairing it with neutral classy nails. It's all about creating a cohesive look that oozes elegance.
Classy and Chassy Car Wash: Where Ink Meets Chrome
Okay, we might have slipped in a humorous twist here. But picture this: a classic car enthusiast sporting a neck tattoo while cruising through a car wash. It's the perfect blend of passion and style.
Classy St. Patrick's Day Nails: A Festive Touch
If you happen to have a neck tattoo and love celebrating St. Patrick's Day, why not add a touch of green to your nails? It's a fun way to embrace the festive spirit while staying true to your classy style.
Elegant Classy Nails: Nailing the Look
Nail art is another form of self-expression, much like tattoos. Elegant classy nails can complement your neck tattoo beautifully. Think of it as the finishing touch to your overall look.
Classy Cow: When Rural Meets Urban
Let's take a lighthearted detour and imagine a classy cow with a neck tattoo. It's a whimsical picture, isn't it? The point here is that tattoos can be unexpected and delightful, just like a cow with a sense of style.
Classy Cocktail Dresses: Perfect for Showcase
When you have a classy neck tattoo, you want to show it off from time to time. And what better occasion than slipping into a classy cocktail dress? It's all about making an entrance with confidence.
Classy Small Foot Tattoos for Females: A Hidden Gem
If you're someone who prefers subtlety, consider small foot tattoos. They're like a secret garden—hidden yet enchanting. Your neck tattoo can be the centerpiece of this delicate body art collection.
Classy Captions for Instagram: Sharing Your Story
In the age of social media, a classy neck tattoo deserves an equally classy caption. It's a chance to share the story behind your ink and connect with like-minded individuals.
Stay Classy: The Golden Rule of Neck Tattoos
In the world of neck tattoos, the golden rule is simple: stay classy. Your ink should enhance your elegance, not detract from it. It's a reminder that sophistication and self-expression can coexist beautifully.
Classy Christmas Sweaters: Holiday Elegance
Even during the festive season, your neck tattoo can maintain its class. Pair it with a classy Christmas sweater for a look that's both festive and elegant.
Conclusion: A Classy Canvas for Self-Expression
In the grand tapestry of self-expression, a classy female neck tattoo is a stroke of elegance. It's a personal statement that blends sophistication with individuality. So, whether you're exploring neck tattoos for the first time or adding to your existing collection, remember to stay classy in your choices. After all, elegance is timeless, just like a well-crafted tattoo. Cheers to the art of neck ink!
#classy female neck tattoos #classy female neck tattoos butterfly #elegant classy female neck tattoos #back classy female neck tattoos
Also Read: How to Overcome the Challenges in Edwardsville's Personal Injury Law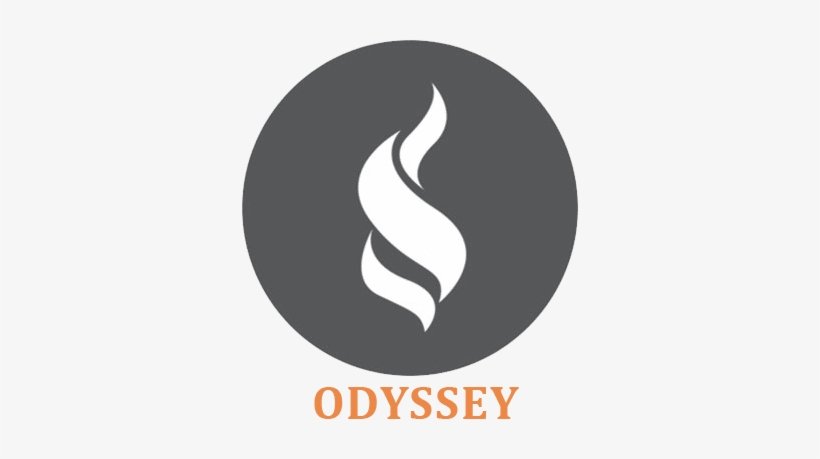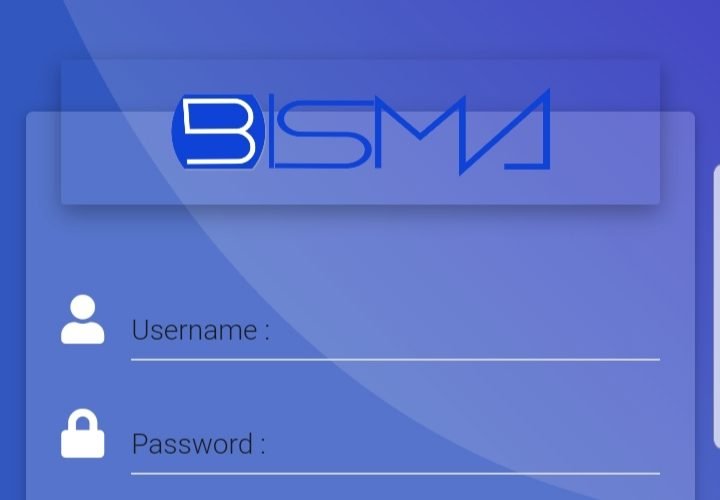 Are you looking for information on Bisma Kab Bekasi? You have come to the right place! In this blog post, we will provide a step-by-step guide on Bisma Kab Bekasi.

This is a complete list of sources that I found to be helpful in researching Bisma Kab Bekasi. If there are any other sites or articles you think should make this list, please leave them as comments below so we can include them!
#bisma kab bekasi #Bisma Kab #Bisma #Bekasi #Data Login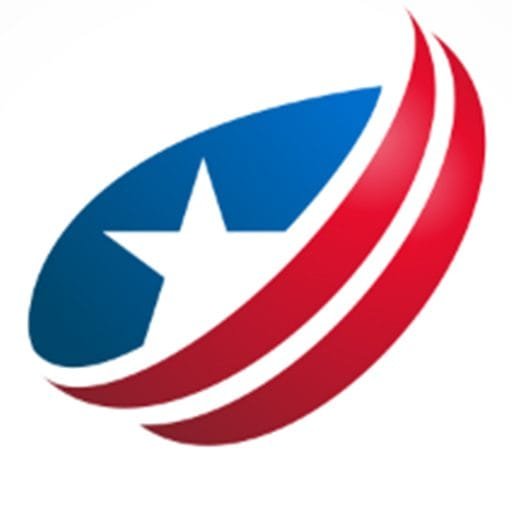 Ody Team is a qualified social media expert at Coding The Line, London. He had graduated from the University of Cambridge