The Double-sided "Personality" of Semiconductor Alliance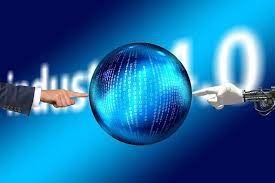 Alliance can not only be blatantly targeted, but also create the future of the semiconductor industry.
In recent years, semiconductor alliance is gradually gaining momentum, from Chip4 to SIAC, from UCIe alliance to Wi-Fi alliance, alliance members seek new scale, standard or positioning to deal with common competitors or push business to new areas in order to ensure the market advantages of all parties.
With the gradual increase in the number of semiconductor alliances, behind the various alliances, there are not only the promotion of the development of the semiconductor industry, but also some different mysteries.
Let China's beleaguered Chip 4
In March this year, the US government put forward a new plan codenamed "Chip 4"– proposing the establishment of an alliance composed of the United States, South Korea, Japan, and Taiwan of China. It is widely believed in the industry that if the alliance is reached, the United States will strengthen cooperation with South Korea, Japan and Taiwan around Chinese mainland, and put more pressure on China's semiconductor ecosystem. As a result, the alliance is also part of US efforts to curb the growth of China's chip industry, and Chip 4 is also interpreted as another move to crack down on China's semiconductor industry.
In the view of the United States, if we can unite South Korea, Japan, and Taiwan, we will be able to take the initiative in semiconductor materials, components, chip manufacturing, equipment technology, and other aspects. According to the analysis of people in the industry, if the "Chip Quadripartite Alliance" goes smoothly, China's Taiwan MediaTek, TSMC, and Sunmoon Light, three leading manufacturers involved in design, manufacturing and closed testing, will certainly be invited; South Korea will be represented by Samsung and SK Hynix; Japan will be dominated by Toshiba, Renesa, Tokyo Weili Kochuang and other enterprises. In the United States, there are heavyweight manufacturers such as Applied Materials, Micron, Intel, Broadcom and Qualcomm, which will form "the strongest alliance in the history of semiconductors."
In the field of semiconductor equipment and materials, American Applied Materials and Tokyo Electronics of Japan are the world's semiconductor equipment and materials giants. Applied Materials is the global semiconductor equipment giant. In 2020, Applied Materials continued to top the global semiconductor equipment list published by VLSI Research with revenue of 16.365 billion US dollars. Applied materials are the leaders in the field of ion etching and thin film deposition. Tokyo Electronics, Japan, the company's products can cover almost all processes in the semiconductor manufacturing process. According to the ranking of global semiconductor manufacturing equipment manufacturers released by VLSI Research, Tokyo Electronics of Japan is the first semiconductor equipment company in Japan and the third in the world. Tokyo Electronics accounts for more than 70% of the market for equipment such as glue coating, development equipment and FPD manufacturing.
In the field of chip design, Samsung Electronics, Intel, Qualcomm and MediaTek occupy the first, second, fifth and seventh positions respectively in the ranking of the top ten semiconductor suppliers by revenue in 2021 published by Gartner, and the design capabilities of these semiconductor giants are also very excellent.
In the field of chip manufacturing, TSMC is the leader. As the most advanced contract factory in the world, TSMC also reiterated that it is expected to put 3nm process technology into mass production in the second half of 2022. The foundry also plans to put the enhanced N3E of N3 into mass production in the second half of 2023.
In the field of chip closed testing, Sun and Moon is the world's largest provider of chip packaging and testing services.
The above enterprises have a pivotal position in each link of the semiconductor industry chain, the giant is United, and the industrial chain has a far-reaching impact.
After a lot of trouble, what on earth is the pursuit and interception of the United States?
From the perspective of China's development, in recent years, China's semiconductor industry has developed rapidly, driven by multiple factors, the market scale is growing year by year, the overall strength of the industry is increasing rapidly, the industrial structure is constantly optimized, and the degree of industrial regional aggregation is also increasing. Chinese mainland has also maintained strong growth in building its semiconductor manufacturing supply chain, announcing 28 new fab construction projects in 2021 with a total planned funding of US $26 billion.
The United States feels threatened and is curbing the rapid growth of China's semiconductor industry in all directions.
From the perspective of the United States, the US semiconductor industry maintains a leading market share in R & D-intensive areas such as EDA and core IP, chip design and manufacturing equipment, but manufacturing is the weakness of the United States. According to estimates by the American Semiconductor Industry Alliance (SIA), the share of modern semiconductor manufacturing capacity in the United States has fallen from 37% in 1990 to 12% in 2021, mainly because other governments have invested a lot in chip manufacturing incentives, while the US government has relocated manufacturing to Southeast Asia because of environmental pollution and labor returns. Therefore, the United States wants to implement relevant incentives to ensure the competitiveness of American semiconductor manufacturing.
Can Chip 4 fulfill America's ambitions?
For allied enterprises, joining Chip 4 may make them lose the Chinese market. Global chip sales reached a record $555.9 billion in 2021, and Chinese mainland remains the world's largest semiconductor market, with sales totaling $192.5 billion in 2021, according to SIA.
According to South Korean media, the South Korean government has not yet expressed its position on this, because South Korean semiconductor companies have key production facilities in Chinese mainland, Samsung Electronics and SK Hynix have factories in China, and their products account for an important share of the global market. Samsung Electronics' only overseas memory chip factory is located in Xi'an. Its NAND plant has a monthly capacity of 265000 12-inch wafers, accounting for 42 per cent of Samsung's total NAND flash memory production. SK Hynix produces DRAM chips in Wuxi, accounting for 47 per cent of the company's total DRAM chip production.
Taiwan manufacturers also privately revealed that it is quite difficult to set up Chip 4, coupled with the fact that there are many competitive relationships among relevant semiconductor enterprises, and it is not easy to form a close alliance, and the main feasible model may be to curb the development of the mainland semiconductor industry from equipment and EDA tools.
For the United States, if Chip 4 is formally established, it will be able to curb the development of China's semiconductor industry. Chinese semiconductors are highly dependent on foreign technology and equipment. Once Chip 4 plays a role, China will be besieged on all sides in the entire semiconductor industry, from chip design to chip manufacturing, from chip raw materials to chip equipment, giant blockade makes China lose more development opportunities.
Before Chip 4, SIAC also had a potential impact on China's semiconductor industry
On May 11, 2021, the American Semiconductor Alliance (SIAC) officially announced its establishment. The alliance consists of semiconductor design and manufacturing enterprises, as well as downstream customers in the industry who use semiconductors heavily in consumer, military and other important areas of products. According to the description of the official website of SIAC, SIAC is a cross-industry alliance formed by enterprises that manufacture and use semiconductors. Its main mission is to advocate and call for the introduction and implementation of relevant policies on semiconductor manufacturing in the United States in the form of an industry alliance, so as to promote the continuous innovation and development of semiconductor technology in the United States, so as to support the upgrading of the future economy, critical infrastructure and defense equipment of the United States. The sudden establishment of the American Semiconductor Alliance will not only bring changes to the supply chain of the American semiconductor industry and the global semiconductor industry, but also have a potential impact on the development of China's semiconductor industry.
On the face of it, SIAC is a business alliance, but there are no Chinese companies in this alliance. Judging from the US policy toward China in the past, the establishment of this alliance is not good news. The United States not only blocks science and technology against China, but also intends to put China out of the semiconductor industry chain and speed up the technological iteration of the chip industry. to widen the gap with China.
On the back of "containment", new technologies are born from industrial alliances
Not all alliances are so anti-globalized. Contrary to the encirclement and interception of Chip 4 and SIAC, the spontaneous alliances of the industry provide a hotbed for the growth of new technologies.
UCIe Alliance Reconfigurable Chip Interconnection Standard
The UCIe (Universal Chiplet Interconnect Express) alliance, which includes Intel, TSMC, Samsung, AMD, Arm, Qualcomm, Sunlight, Google Cloud, Meta, Microsoft and other industry giants, aims to establish a unified die-to-die (bare film to naked film) interconnection standard and create an open Chiplet ecosystem.
As an important way to continue Moore's Law, due to the use of advanced packaging technology based on heterogeneous integration, Chiplet makes the production of complex chips no longer constrained by different processes, improves the overall performance by means of computing power expansion, and greatly shortens the production cycle. But like all technologies, Chiplet also faces many challenges. Packaging small chips with different specifications and characteristics together, heat dissipation, stress and signal transmission are all major tests. The biggest problem is that the standards are not unified, and it is difficult to match and combine the Chiplet developed by different manufacturers, thus limiting the development of the whole format.
Unified connectivity standards are therefore critical. UCIe breaks the boundaries between different processes and fabs, and the best way to achieve standardized hardware across multiple vendors is to set a single open specification that everyone can use.
In early April, domestic core original shares announced to formally join the UCIe industry alliance. As one of the first enterprises for Chinese mainland to join the organization, Xinyuan, together with other members of UCIe Industry Alliance, will work together on the research and application of UCIe1.0 version specifications and new generation UCIe technical standards, so as to further lay a solid foundation for the development of Chiplet technology and products.
WiFi Alliance, always on the way
Similar in nature to the UCIe alliance, the WiFi alliance, which has been established for more than 20 years, has been on its way. In 1999, six technology companies established the Wireless Ethernet compatibility Alliance. In 2000, the name was changed to Wi-Fi Alliance, and the term "Wi-Fi" was introduced, and the Wi-Fi CERTIFIED certification program was released. Over the years, Wi-Fi has significantly improved lives and the way individual institutions operate, which used to be a technological start. The Wi-Fi Alliance's blueprint includes a number of key factors that will facilitate the widespread use of the organization's technology in new market segments and applications. By maintaining ideological leadership, promoting the use of spectrum and industry cooperation, Wi-Fi Alliance has promoted the global adoption and development of Wi-Fi.
Summary
Among the various "alliances", some are to suppress certain countries, while others lead the industry to develop and adopt agreed standards in the industry, promote efficient global cooperation among member companies, embrace technology and promote innovation. The industry is well aware of which plays an important role in the industry.
Relative News
Russia Build Lithography Machine from Scratch for US Cuts off Supply of Chips
Hello! My name is Mr. Abbax khan. I am a content writer & full-time professional Web Designer and Developer specially WORDPRESS with vast experience. I started my graduation in 2016 and graduated in 2020. I'm a professional article and blog writer, has written dozens of content on different topics and worked with professionals all over the globe.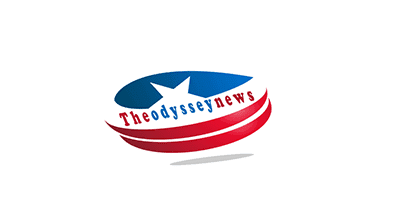 Setting the Mood: Exploring the World of Luxury Private Label Candles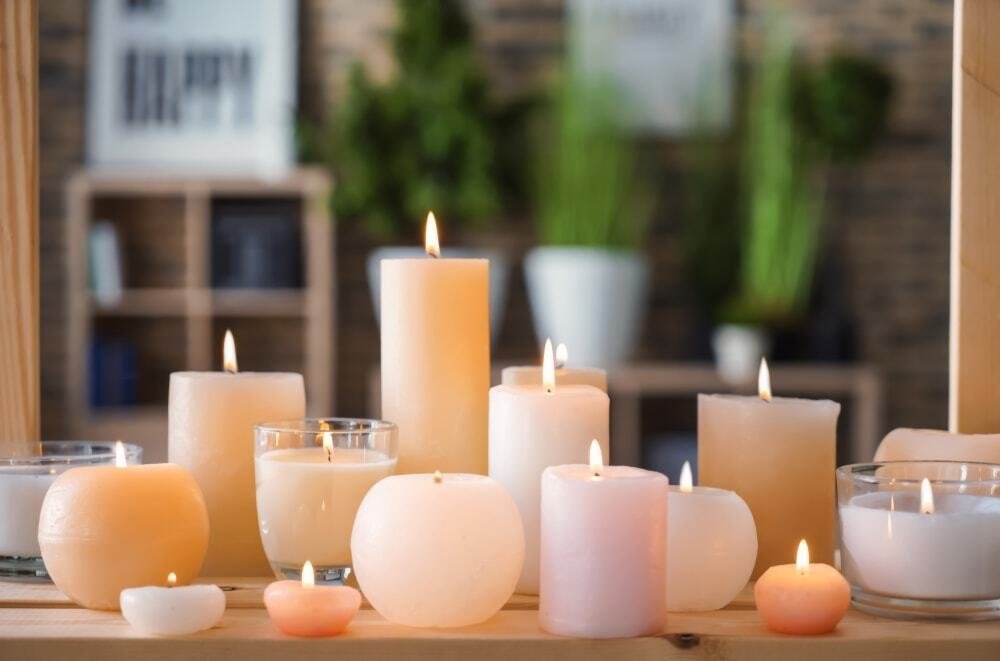 Candles have been used for centuries to create ambiance, soothe the senses, and add a touch of luxury to any space. Today, luxury candles have become increasingly popular, offering a range of scents, styles, and designs to suit any taste. Private label candles, in particular, have become a popular choice for those looking for a unique and personalized touch.
In this article, we will explore the world of luxury private label candles and what sets them apart from other candles on the market.
What Are Luxury Candles?
Luxury candles are typically made from high-quality materials and feature complex, unique scents. These candles often come in beautiful, decorative containers and are designed to add a touch of elegance and sophistication to any space. Luxury candles may also feature longer burn times than traditional candles, allowing you to enjoy their fragrance for hours on end.
What Are Private Label Candles?
Private label candles are candles that are created specifically for a particular brand or company. These candles are often customized to the brand's specifications, including scent, packaging, and design. Private label candles can be a powerful branding tool, allowing businesses to create a unique and memorable experience for their customers.
Benefits of Luxury Private Label Candles
There are many benefits to choosing luxury private label candles over traditional candles. For one, private label candles allow you to create a unique and personalized experience for your customers. By selecting your own scents, designs, and packaging, you can create a candle that is perfectly tailored to your brand and your customers' preferences.
Luxury private label candles also offer a level of quality and attention to detail that is often lacking in mass-produced candles. These candles are often made from high-quality ingredients and are carefully crafted to create a truly luxurious experience. Additionally, luxury candles often feature longer burn times, which means that customers can enjoy their fragrance for longer periods of time.
Where to Find Luxury Private Label Candles
If you're interested in purchasing luxury private label candles, there are many options available. One option is to work with a candle manufacturer that specializes in private label candles. These manufacturers can work with you to create a custom candle that perfectly fits your brand's aesthetic and scent preferences. Some examples of private label candle manufacturers include Wax & Wick and Aromatique.
Wrap-up
Luxury private label candles can be a powerful branding tool, allowing businesses to create a unique and memorable experience for their customers. These candles offer a level of quality and attention to detail that is often lacking in mass-produced candles, and can be customized to perfectly fit your brand's aesthetic and scent preferences. Whether you choose to work with a candle manufacturer or purchase pre-made candles from a supplier, luxury candles are a great way to set the mood and add a touch of luxury to any space.
Are big rig trucks equipped for the winter?
Big rig trucks are designed to be long-lasting but must be equipped for winter. The snow, ice, and cold can lead to problems with functions that are difficult or impossible to fix. Truckers have found themselves turning their trucks into mobile homes or buying them second-hand online to earn a living when they're stuck waiting for hours in the mud or stranded on a mountain pass. Trucks can begin to break down in sub-zero temperatures, and the engine can freeze up, causing big problems with the entire truck.
Big rig trucks are designed to be long-lasting but must be equipped for the winter. The snow, ice, and cold can lead to problems with functions that are difficult or impossible to fix. Truckers have found themselves turning their trucks into mobile homes or buying them second-hand online to earn a living when they're stuck waiting for hours in the mud or stranded on a mountain pass. Trucks can begin to break down in sub-zero temperatures, and the engine can freeze up, causing big problems with the entire truck.
Are big rig trucks equipped for the winter?
Not all big rig trucks are equipped appropriately for the winter season. Some truckers have mobile homes attached to their trailers and change the configuration of their trucks by switching out the trailer for one that is more suitable for driving in snow during the winter season. Others buy used, older trucks that are significantly easier and less expensive to maintain than newer, model-year trucks. The type of truck being used will affect whether it can function in cold weather conditions, but even if it does have the proper equipment, there is still a chance for breakdowns.
Some big rig trucks are typically equipped with a special type of winterized windshield wipers called snowplow. However, keeping the windshield clear of snow and ice is sometimes troublesome. Snowplow wipers are usually only effective on small amounts of snow. They can sometimes cause more problems than they solve when used on icy roads or when there is just a light snowfall.
When it is very cold outside, drivers can use an antifreeze solution to keep the engine lubricated and the oil warm during long periods of driving. It prevents it from freezing in extremely cold temperatures. The anti-freeze solution does not have a long shelf life. It should be used before it becomes completely ineffective.
A truck accident attorney can help many truck drivers in defending themselves against claims filed by insurance companies. Find one with a successful record of winning cases in extreme weather conditions. 
If you are a big rig truck driver, you consider the limitations of your vehicle's equipment and operating conditions. Always be prepared to do maintenance on your truck that may be required during the winter months, such as replacing the windshield wipers if they start to ice up. If you plan on driving during winter, know that it can get extremely cold out there, and you will want to dress appropriately. Winterizing your truck can be expensive, but some big rig truckers find it worthwhile. If you don't want to spend much on winterization and maintenance, you can always buy a new truck or take an older one suited for the weather.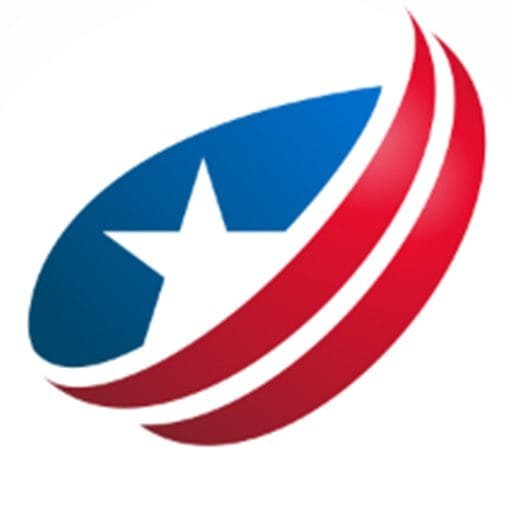 Odyssey has been the lead content writer and content marketer. He has vast experience in the field of writing. His SEO strategies help businesses to gain maximum traffic and success.
How Often Should You Change Your Furnace Air Filters?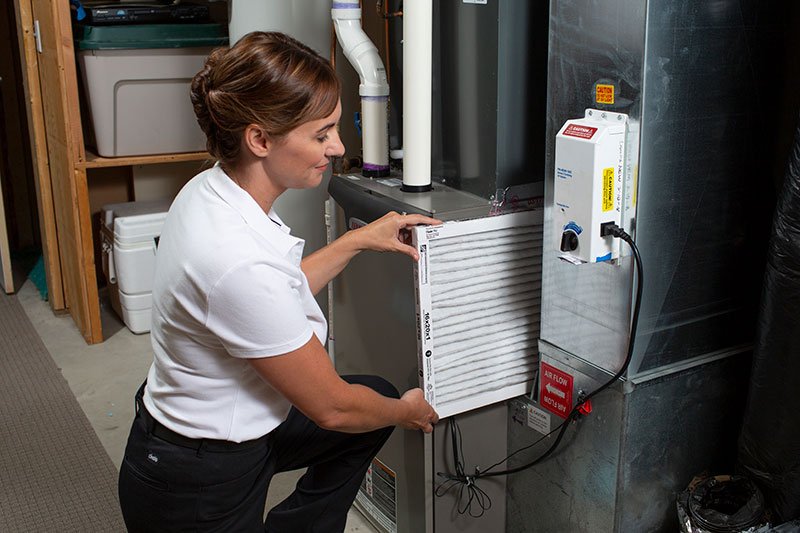 The air filters in your furnace play a vital role in filtering the air getting inside your home. It traps dust, debris, and other elements that reduce air quality. Since the air filters trap all the dust, it is crucial to change them frequently to improve the efficiency and quality of air in your home. However, when do you know it is time to change the air filters? The following information will help you.
How Often Should You Change Your Filters?
How often you change the filters depends on various things, like the efficiency of the HVAC, the manufacturer's recommendations, and other characteristics. However, if your filter has a low MERV rating, you may need to change it often. That is why it is recommendable to get a high-efficient filter. You can get discount filters to ensure your HVAC has what it needs to perform well. You can also check the packaging to know how often the manufacturer recommends changing the filter.
It is also crucial to change the furnace filter based on the frequency of use of the HVAC. There are seasons, winter and summer when the system is used more often. With more use, more air that requires filtering is passing through. Therefore, ensure you check and change the filters during peak seasons and if you notice dirt buildup. If smokers or pets are in the house, your furnace needs to filter the air more. That means the filters will likely be clogged more due to the contaminants.
Signs the Filters Need Changing
There are things you can watch out for to know when your filter needs replacement. Here are several.
There is more dust than usual

The filters are grey, and a lot of dirt accumulating

Your HVCA has become inefficient

It has been a long time since you changed the filters
Why Should You Change the Furnace Filters?
The furnace does a great job of improving the comfort and quality of air in your home. Therefore, here are the benefits to enjoy.
The filter is a vital part of the furnace. It is dirty due to clogged dirt and contaminants, and its ability to filter the air passing through the unit reduces. The entire system strains to clean the air, and its efficiency decreases. Cleaning the furnace filters allows proper cleaning of air passing through. It keeps the unit healthy, thus improving its efficiency.
As mentioned, dirty filters put stress on the HVAC. The system works harder to clean the air, requiring more energy. However, with clean filters, less energy is used. Making your home more energy efficient.
The furnace cannot deliver good air quality when the air filters are clogged. Therefore, you may not get the best cool or warm you need in the house. Furthermore, straining of the unit may cause a malfunction. This causes discomfort.
The work of the filter is to remove contaminants in the air before it circulates in the house. If it cannot capture the pollutants, you are left with dirt air full of allergens and other health threats. That is why changing the filters is prudent.
Key Takeaways
Changing your furnace filter often is paramount to maintaining good indoor air quality. However, always ensure you buy high-quality filters from reputable dealers to ensure efficiency and prolonged use.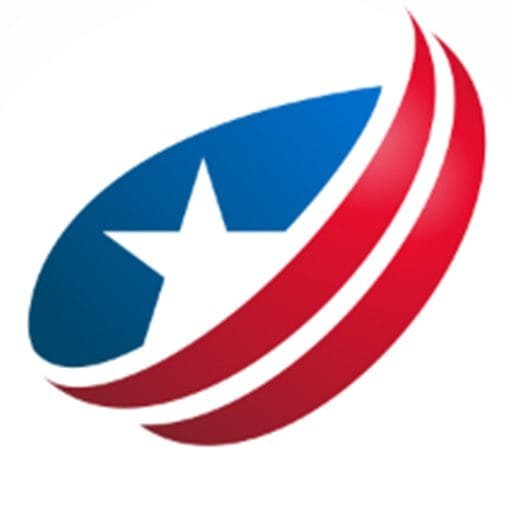 Odyssey has been the lead content writer and content marketer. He has vast experience in the field of writing. His SEO strategies help businesses to gain maximum traffic and success.