The Do's and Don'ts of Home Decorating
Do you know the difference between wallpaper and paint? Do you know how to use a color palette? The problem with decorating your home is that there are so many opinions, rules, and ideas about how to do it. So what does work? A well-balanced home is where you pay attention to the smallest details. You must know your tastes and preferences. A small mistake may ruin the overall look of the room. Here is the list of the things that work and don't work.
Choose Complementary Colors
Choosing colors that complement one another and work with your furniture is best when choosing a color palette. It's also important to consider what mood you want your home to convey–whether warm or cool, bright or dark, etc.–to know which colors will most effectively achieve this atmosphere. If you want to add color splashes in your home, for example, choose something that will stand out and make your rooms feel more inviting. Choose all the sofa upholstery, area rugs, and draperies in the same color to create a cohesive look.
Avoid Clashing Colors
Most people go for any color they want without a sense of how it will look throughout the house. The challenge here is to create an environment that flows nicely and never clashes with one another. One-color themes can be successfully mixed into your home if you choose wisely from colors in the same family–such as light blue, greenish-blue, or purplish-gray. Get ideas from the color wheel to find complementary colors.
Where should you start? Begin by assessing the color scheme in your dining room, living room, and bedrooms. If you have a neutral palette throughout these rooms (such as browns and beiges), then it's okay to use more vivid colors elsewhere–for instance, in the bathroom or kitchen. But if you have a palette of colors throughout these rooms, it's best to stick with neutrals in the rest of your home. To avoid an "odd man out" feeling, try using one color as an accent or focal point for each room, such as painting an accent color on the walls or using a rug with that color in your living room.
Choose a Theme and Stick to It
Sticking with one theme can be difficult because people want their home to reflect themselves. You have two options when it comes down to clashing colors: choosing an overall color scheme or picking out accent pieces that compliment your décor. The latter option is usually the best because it will mix colors from different parts of your home. The theme will also help in choosing paint colors. Themes can be a color to an era, and all will help create a cohesive home décor strategy–don't forget about the accent pieces.
Mix Up Textures, Patterns, and Styles
Don't forget about textures! Mixing fabrics, wood surfaces, and fabric upholstery can make for an interesting look. But mixing patterns is important to–try pairing stripes with florals or paisleys together to create contrast without making it seem busy. Don't overdo the mixing, though–stick to two or three patterns if it's your first time. If you go crazy with mixing texture and patterns here and there, it could even make your space seem cluttered and chaotic. If you want to add an accent piece without taking away from the overall look, go with a pattern or texture that contrasts. For example, use wood furniture as the base of your room and match it up with a softer fabric sofa for some contrast. This way, if you want to add a floral couch or patterned rug, it won't stand out as much.
Set a Neutral Foundation
It will allow you to create contrast in other aspects of your home, but don't forget about the walls! Paint them in neutral colors that can be mixed with different accents for an eclectic look. And remember: light colors make rooms seem larger and darker ones give off a cozy vibe. They are also easy to blend with decor.
Create a Comfortable and Cozy Space
Comfort is the first thing in home decor. When it comes to comfort, one of the best things you can do is invest in good quality, thick, hand-knotted rugs that your family will love walking on (and they're easy to clean). Don't choose too small or too large of a rug, as that will make the room feel cluttered. If you can't find a thick and plush enough rug for your space, get two or three thinner ones to maximize comfort without feeling like too many rugs are on the floor. Also, invest in pillows of all shapes and sizes– they're one of the best combinations of affordable and comfy, with the bonus of being a great decorative touch.
Create a Sense of Warmth in Your Home
You want your home to be warm and inviting for you and everyone who visits. To achieve that, fill it with plenty of natural light (via skylights or windows) and ensure that all the furniture has plush cushions. White couches also work well because they can be easily changed for a new look with throws or pillows.
Make sure that you have at least one fun accent piece–it doesn't even need to go in the living room! A cool coffee table book and some fireplace rocks are great ways of adding personality without going overboard.
Plan Your Furniture
The furniture in your home should be in a way that makes it so you can move around easily. You want to have plenty of space for people to walk and sit down comfortably, but not too much space–it's important that the room doesn't feel cramped. Do invest in couches with some personality if possible–any couch will do just fine as long as it goes well with your decor.
Don't Buy Furniture You Can't Get into Your House
Planning the furniture in your living room can make a huge difference, but you won't be able to do that if you buy a couch that doesn't fit through the door! If this is an issue for you, get creative and get a couch that can be deconstructed so you can take it apart and bring in the smaller pieces.
On a Nutshell
When it comes to home decorating, there are a lot of dos and don'ts. If you want to avoid the common pitfalls that can come with any remodeling project, be sure to use these tips when buying rugs for your home. RugKnots has all of the perfect options available in their vast selection, so you can find an affordable rug that works for every room in your house! Do you have questions about our products? Contact us today. We would love to help you make some amazing choices on how best to furnish and design your space!
I am passionate about learning and growing as a person.
https://www.rugknots.com/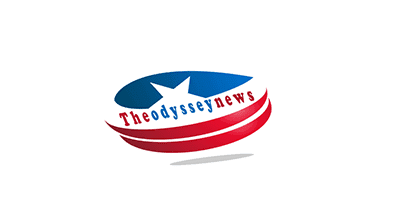 A quick guide to wedding photography
Wedding photographer is a fascinating profession. It's an unusual mix of anxiety and happiness. You can be pushing around individuals you have never met before one minute, and then joking and laughing with the same folks the next. Even if you are a complete stranger attending the most significant day of someone's life, you can still leave it feeling like a family member.
To be a photographer at weddings is difficult, despite how fulfilling it is. It's crucial to do a nice job because the wedding day is the most significant day for couples and many other people too. Although your very first wedding photography encounter can be intimidating, there is no reason that it cannot be a success with the correct planning and mindset. Expect plenty of blunders and laughs on your journey.
If you are just starting out, these are the tips you will have to learn before anything else.
1. Become acquainted with your gear
If you have just scored your very first wedding job and you want to buy a fresh new sparkling camera for that job, make sure you have practiced with it thoroughly first before the important day. This covers all of the accessories and equipment you intend to bring, and of course the camera itself.
There is nothing worse than you being unable to understand your equipment while you're supposed to be shooting, whether it's lenses, memory cards, tripods, or even a camera you just bought. This may appear unprofessional, and you may feel ashamed. So, it is important to be familiar with your gear before the wedding day.
2. Examine the location
Given the distance you might travel, it might be easier said than done. If you live nearby or are traveling a day before, then it is worthwhile to visit the site to get a sense of where you'll be shooting on the big day.
Even examining the location and knowing what you are up against will help you mentally prepare. It is even good to look at photographs other photographers done at the same location and envisioning if you can do anything differently or it will be the same.
3. Perfection comes with practice
It's a good idea to practice snapping shots before the big day, and also acquainting yourself with the equipment and technical capabilities of your camera.
Solicit the help of some family members or friends to perform some traditional wedding poses. Cape Town Based Photographer PTR told us that snap photographs of them in a range of locations, from various angles and different distances, so you can become used to customizing the camera's features to fit the situation. It's also a good idea to capture them quickly so you can recreate the situation on the day of the wedding.
4. You need experience in wedding photography so go get some
You can use your camera to practice as much as you like. It is really one thing to take shots around your garden and house but it is totally another thing in an unknown location with hundreds of strangers looking at you.
Try to assist an expert wedding photographer a few times before the first wedding you do, if possible. With this approach, you will see everything handled by a professional and you will more likely handle it better when your day comes. Taking pictures is only part of the work; additional responsibilities involve preparation and planning, dealing with other people at the wedding, and promptly and calmly overcoming obstacles. Even if you are just lugging all of their belongings around, having prior knowledge and experience can be beneficial.
You will also have the opportunity to ask any questions about any issues you may have. Working with an expert will get you a reputation on your name and it might also help you in finding future work.
5. Talk to the groom and bride ahead of time
In addition to establishing a list of any images you would like to capture, it's a good idea to ask the groom and bride about any must-have photos.
For example, they might like to photograph a sentimental position they wanted to create with family or friends that they haven't seen in a long time. Some couples choose photographs of tangible objects, like cake. If you receive some suggestions from the groom and bride ahead of time, it will help you on the big day because they are usually busy and don't have much time to talk. The groom and bride will not be able to complain about missing any must-have photos this way.
Now that you know how to capture your very first wedding, there is nothing stopping you now. This quick guide will help you ease your nerves.