THE BEST RUNNING SHORTS FOR WOMEN 2021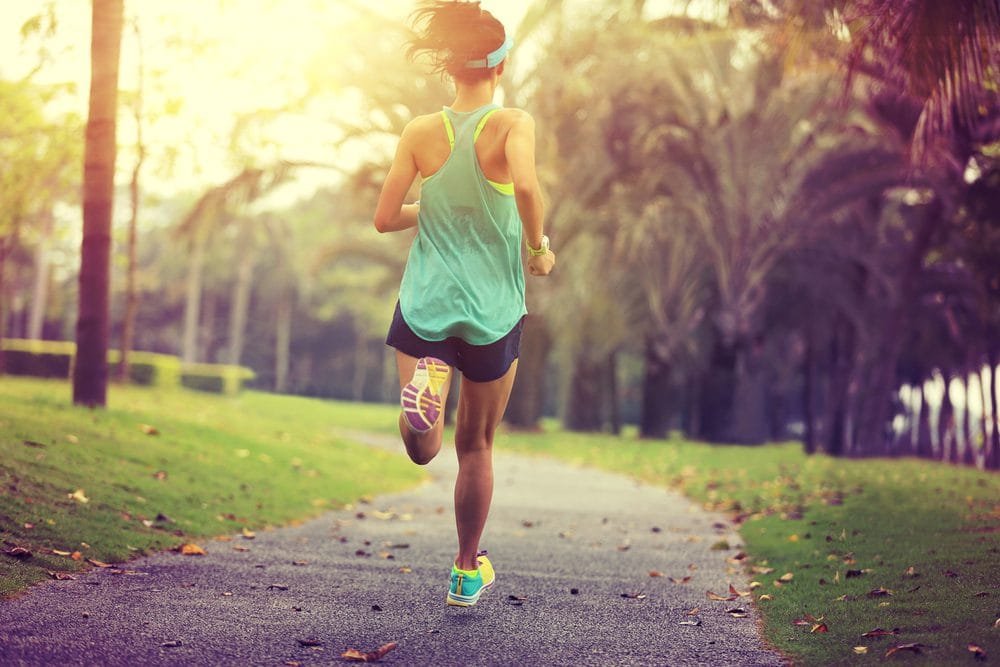 Colour, length, loose or tight fit… there might not seem to be much to running shorts but, as any girl who's suffered the dreaded 'rub' (AKA chafing between the inner thighs) will confirm, buying the right shorts matters. Designed to move freely, running shorts come in more varieties than you may be aware of. From those with an inner lining to double-layer (or 2-in-1) types, garments made from a piece of compression fabric, form-fitting designs, and 'skorts' (a short/skirt combo).
Of course, what you choose will depend on the type of running you plan on doing in them, with track runners tending to opt for lightweight pairs that offer the most freedom of movement, trail runners looking for technical options that can stand up to the elements and store plenty of essentials, and road runners often wanting a supportive pair with good sweat-wicking and breathability properties.
Confused? You needn't be. 'Choosing the right pair of shorts doesn't need to be a challenge,' claim experts at Zone3. 'We advise that you first find your preferred fit and length, and then decide on whether you need anything more from your shorts. Zipped pockets, external pouches, and undershorts are examples of extras that should be considered.' Here's a run-down of the elements you may want to think about.
Should running shorts for women belong and loose or short and tight?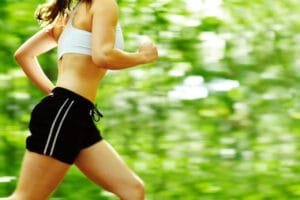 For many decades, shorts were just that – short – but now there are a variety of lengths on offer. From those that finish high up the thigh to medium-length pairs and longer options that are closer to the knee, go for the length you find most comfy. Loose but long shorts can get in the way when running. But tighter and longer varieties can be useful for minimizing the chance of chafing between the legs. Lighter, shorter shorts are often favored by competitive runners because they offer greater freedom of movement. If you want the best of both worlds, a double-layer short might be best.
Why do women's running shorts have an inner lining?
Some running shorts have a built-in brief that can reduce the chance of chafing from underwear. Rumour has it the liner exists so that you don't have to wear underwear, as an additional layer can cause friction that leads to chafing. However, we find the inner brief best for protecting our modesty on faster runs that require greater strides.
What else should I look for in running shorts?
Ultimately, the right running shorts come down to personal preference, but there are some basic factors to consider. Look for technical fabrics that will wick away sweat and that are breathable, and consider any additional features you might need. 'The 3" Zone3 Performance 2-in-1 Shorts feature compression undershorts for improved performance, power, and muscle support length,' add the Zone3 experts.
'They also include a zipped back pocket, reflective detailing, and ventilation side paneling.' Other things you may want to consider include whether there's an internal drawcord that can be tightened for a custom fit. This will stop your shorts from slipping down! Secondly, think about whether you might need a smartphone-sized pocket, or smaller zip pockets for gels, keys and cash. Here's our pick of the best running shorts for women this season…
best running shorts for women 2021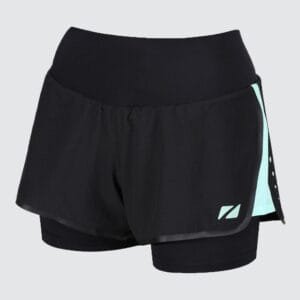 Arguably, the perfect length, these 2-in-1 shorts will fast become your go-to summer run essential. Using Zone3's compression technology, the inner layer is said to support muscles and boost performance by increasing blood circulation and reducing lactic acid build-up. But that aside, these shorts are seriously comfy. This is largely thanks to the deep 7cm waistband that supports the tummy.
This, teamed with the drawcord, means these shorts stay firmly put. The heat-taped hems are pretty snazzy, while a pocket on the undershorts and a zipped pocket at the back mean you have all of the storage you need. They're probably a bit heavier than you'd consider for track running, but perfect for Sunday long runs or indulgent trial sessions. And the hint of color down the ventilated side panels adds the right amount of style to these serious shorts.
A popular product from technical outdoor sports brand Montane, these medium-length trail running shorts are a part of the SS21 collection that concentrates on less complexity and more focus, commitment, and adventure. And they live up to the promise, with the 4" CARVICO undershorts sitting so close to your skin that you'll barely know it's there and can focus completely on your run.
Perfect for high-mileage distances in the mountains and on the trails, these shorts have a pocket for every running essential. There's a large pocket for a smartphone on the undershirt, gel pockets on the waistband, and a zip pocket at the back. The loose top player boasts a flattering fit, while the 360° VIA Trail Series reflective details are handy extras.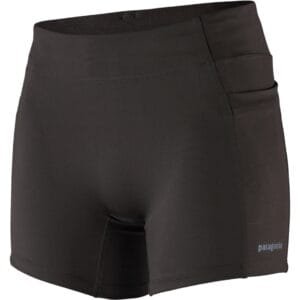 Made for trail running, these shorts feel seriously speedy. The success lies in their form-fitting design. Block colored and the shortest pair on the test, these shorts weigh a moderately lightweight 119g. However, they don't ride up one bit. We love that they boast a compressive pocket on each side and one on the back. They pack in a lot and reduce the amount of kit you need to carry.
Plus they also have a handy drawcord for a personalized fit. Sure to make you feel as good as they look, the shorts are Fair-Trade-Certified sewn and made from 79 percent recycled polyester. They can come up a little small, so be sure of your size ahead of purchasing.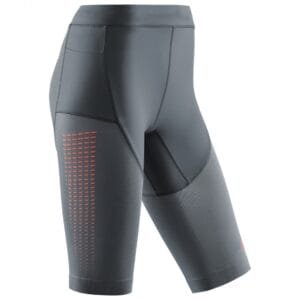 If it's a customized fit you're after, these long-length shorts have a unique sizing system that requires you to measure your quad circumference ahead of purchase. Why? Because they use muscle-boosting compression by media, one of the leading names in the field of medical compression products. This is said to increase circulation and boost the supply of oxygen and nutrients to the muscle.
The net result is that your performance might get a bit of a boost. There are must-have features, too, including a small zip pocket at the back, two larger phone-sized pockets down the sides, and a drawcord. As the longest-running shorts, we've come across, the length may divide opinion, but they're pretty handy should you want to go from run to short-distance ride.
These purse-friendly pairs are a great all-rounder that you'll want to wear time and time again. The lightest on test, they weigh a mere 86g which makes them perfect for speed sessions on the roads, track and trails, or for times when you're training with a club.
They'll also work on long-distance runs and trail sessions but you'll likely need a pack to carry any extras. Perfect for the summer, they're super-breathable. Plus, they boast one zipped pocket at the back where you can stash some keys or cash. There's an inner brief that will protect your modesty and minimize chafing, but no longer underlayer to keep legs covered. Perhaps the best thing about these shorts, however, is that they come in an array of prints and colors. This means you don't have to settle for the ever-popular plain black.
For a good fit around the thighs, these are the perfect buy and weighing in at a very light 60g, they really will support your speedy runs. Thanks to the silicone grip paneling and anti-loss looped waistband cord, you can tailor the shorts to your fit so that there's zero chance of them slipping down.
Plus, we can vouch that you won't get any chafing around the inner thigh area when wearing these. Made from 85 percent Polyamide and 15 percent Spandex, they boast a four-way fabric with a great stretch that will move as you do. And when you finish your run, you won't find yourself dripping with sweat because the moisture-wicking fabric does a fantastic job of keeping your legs dry. We could run miles in these!
TIPS TO IMPROVE YOUR SWIMMING TECHNIQUE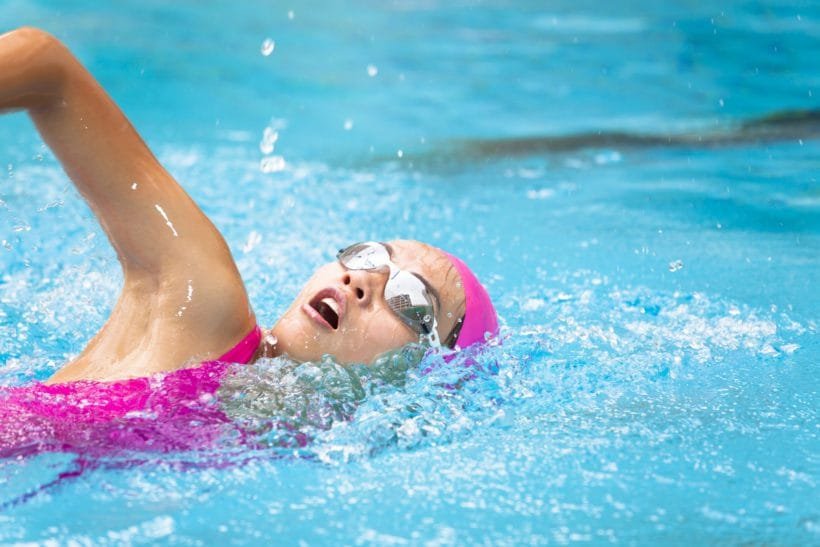 Ever wondered how the professionals ace their swimming strokes? We've got some great top tips from Lizzie Simmonds, who explains how to improve your swimming techniques for four different strokes: front crawl, backstroke, breaststroke, and butterfly.
How to improve your swimming technique for front crawl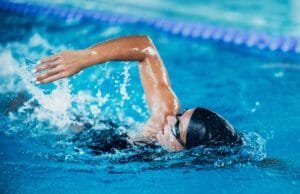 Swimming front crawl efficiently involves all sorts of coordinated movements; balancing arm strokes with leg kicks, plus remembering to breathe at the right time. If you're struggling with coordination, try some of these elements whilst practicing at the wall of the swimming pool.
1. Practise turning your head
To practice side breathing, you may want to stretch your arms out in front of you (holding onto the wall) and kick your legs behind you on the surface. Of course, you won't move anywhere, but you'll have the perfect opportunity to practice turning your head to the side to take a breath.
2. Don't point your toes
For the front crawl kick, remember not to point your toes (even though this is what it looks like elite swimmers are doing!). The foot and ankle need to be relaxed, as this will allow you to utilise a greater range of motion during your kick. Your foot will naturally move into a streamlined position in the water, but you shouldn't be actively forcing it!
3. Practise kicks at the wall
Breaking downstrokes like this is really important, even elite swimmers do drills to improve one part of their stroke at a time. If you have little ones, practicing at the swimming pool wall can be a safe way to introduce them to the feeling of putting their face in the water. Holding onto the wall and trying to kick as hard as they can is also a fun (and splashy) way to improve their leg kick! Just watch out for other swimmers who may not appreciate their efforts quite as much as you…
How to improve your backstroke swimming technique
When swimming backstroke, you're aiming to rotate your body on an axis (as if there were a pole going down through the top of your head through your body). The arms and hips rotate together on this axis, whilst the head should stay perfectly still, looking up at the ceiling. Try these tips to master this stroke…
1. Perfect your head position
A fun drill to practice the backstroke head position involves bringing a paper cup to the pool. Fill the cup half full of pool water, then push off the wall (on the surface), carefully balancing the cup on your forehead and trying to swim backstroke without spilling any of the water. The aim is to still get a great rotation of the shoulders and hips, without moving your head!
2. Work on your glutes
One of quickest ways to improve your backstroke is to increase your glute strength. Weak glutes mean that when you begin to tire during the stroke, the hips are likely to drop in the water. This of course increases drag, slowing you down. Working on glute strength in the gym can help you keep your hips high, enabling you to stay flat in the water.
How to improve your breaststroke technique
Breaststroke can be one of the most relaxing strokes for casual pool-goers but it is technically very difficult to get right. It's also the stroke that you will tend to see the most variation in at an elite level. A general rule of thumb is that it's not about how hard you pull or kick, it's about how fast you can return to a streamline position after every stroke. Here are some tips for perfecting the technique…
1. Make yourself streamlined
A great drill for perfecting the streamline position after each stroke is practicing your breaststroke leg kick with your arms held in a streamline (thumbs linked) position at the front. Even better, use a snorkel so that you don't need to disrupt your line to breathe.
2. Keep your leg kicks narrow
When watching elite breaststrokers underwater, you'll notice that most have a surprisingly narrow leg kick. This is because the power created by a wide leg kick is negated by the increase in drag. Your goal is to hinge at the knee and draw your heels up rather than out. This will keep your kick within your body line, maximizing efficiency.
You can practice narrowing your leg kick by holding a pull buoy between your thighs and kicking without letting it go. Do a couple of lengths like this and then leave the pull buoy at the wall of the swimming pool and return to the main stroke, trying to emulate the narrow kick that you just practiced.
How to improve your butterfly stroke
Butterfly is usually seen as the most difficult stroke, even for elite swimmers. It requires a strong upper body, perfectly timed breathing and rhythmic momentum. Otherwise, it can feel like you're sinking! Try these tips to improve your swimming technique for the butterfly stroke…
1. Don't overdo the undulations
One of the biggest mistakes that beginners make when swimming the butterfly stroke is undulating up and down too much. When your arms enter the water at the front of the stroke, try shooting them forwards towards the end of the pool, rather than down towards the bottom. Flattening your stroke will save you energy and ensure your momentum is directed at moving you forwards.
2. Build your upper body strength
During the underwater catch phase, you should drop your fingertips towards the bottom of the pool, by bending at the elbow. Pull through underneath the body in this position, all the way to your hips, before exiting the water for the recovery part of the stroke where your arms return to the front of the body. Building strength in your triceps, pectoral, and latissimus dorsi muscles can help improve the force you are able to apply to the catch phase.
3. Perfect your breath
When breathing, try and keep your head low to the water. Raising up high means the rest of your body will drop down, which really increases your drag.
Foxz168 is the most modern football betting available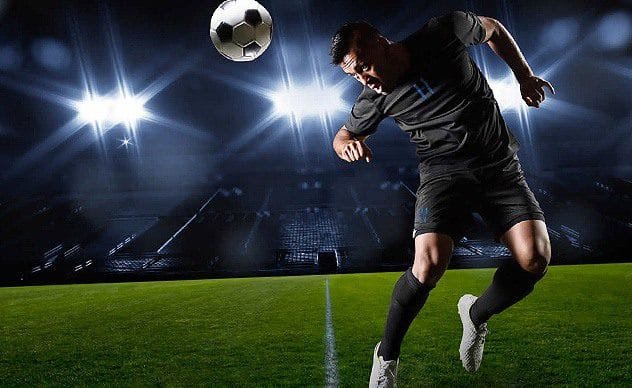 Online football betting via mobile phone No. 1 in Thailand, the best online football betting website with the latest update usage system of online sports betting websites Count the good stories of football betting Foxz168 designed the system to be easy to use and comfortable. Suitable for novice and professional users, the system is self-registering, just apply for foxz168 through the website. Or for those who want convenience you can apply via Line foxz168 at Line ID @foxz168. Just like this, it will be able to use immediately. Online gambling website with advanced system standards, minimum bet 10 baht, deposit-withdraw automatically, only 1 minute, no need to send slips to be complicated
Foxz168 has a 24/7 support team to help resolve any issues. About the basics of the web or whether it is Use in various categories such as online แทงบอลออนไลน์ online baccarat, online slots, casino games, help gamblers easier to use. The website is also certified by users from many countries around the world. southeast Asia region the website supports multiple languages. And supports mobile applications via IOS and Android
Minimum bet 10 baht a website that will allow people with a low budget to make money from 10 baht to 1000 baht in a little time. A new standard web of betting services in the form of football betting To make it easier to use and access, throughout this time, football betting websites also have a variety of applications to choose from, including step football betting, football betting favorites, which can be divided into 2 types, receiving a single pair of points. The counting of scores for many pairs together will result in different rewards. Football betting is easy to understand. If you have tried to use it with us, apply for foxz168.
Foxz168x modern website, easy to use, convenient, fast
The thrust ball from Foxz168x will come with betting patterns that are most advanced. Which our website will come with live betting that will allow gamblers to experience the most innovative and realistic betting. In addition, our website will have the Thai language labeled in every part that will allow all gamblers to choose to bet on their favorite football team more conveniently. You will also find a beautiful and easy-to-use website layout that is different from the others.
Football betting with Foxz168x website comes with a modern style.
On the web, we are classified as a service provider about แทงบอลออนไลน์ online and is the best source of gambling games. We will come with the form football betting in the form of live football betting that is the most modern As a result, gamblers can experience gambling that is both fun and exciting than gambling in other places, as well as receiving special services from our team that cares and takes good care of all gamblers.
The Foxz168x website comes with the right that gamblers should invest in
Some users there may be doubts that the choice football betting with us, what advantages and special things are interesting? Therefore, we have compiled the highlights of our website that you should be aware of, which are summarized as follows: If interested in football betting, online football betting You can come to apply for membership and fill out the details completely, you can click to choose to make money immediately. Choosing to bet on football betting online with our website, gamblers will find the most easy-to-use and most up-to-date website page, which will consist of Thai language so that the gambler will not be confused and confused during use. We have the most modern and fast deposit system that will allow gamblers to come and bet quickly and instantly.
It has an excellent security system.
We are reputed to be the best football betting service provider where gamblers will find a modern and unique bet. Along with also having an excellent security system that will ensure that if entering a bet will be stable and secure for sure millions of percent
There are unlimited free credits. Able to place a minimum bet
By the way, we will give away free credits for gamblers to use to bet on football or choose to bet on other gambling games to the fullest. And for this reason, it makes us a football betting website that comes with unlimited discounts and bonuses for gamblers who want to bet online football but have insufficient funds, you can choose to invest with us with money. The minimum is about ten digits immediately. If the gambler has high betting skills, they may be able to turn tens of thousands of funds into millions in the blink of an eye. Any gambler who wants to have extra income, can come in, bet on football or bet on other gambling games 24 hours a day, which we will not have a time limit for betting each day, thus helping gamblers to earn money from gambling games and sports games to the fullest as well