THE BEST RUNNING SHORTS FOR WOMEN 2021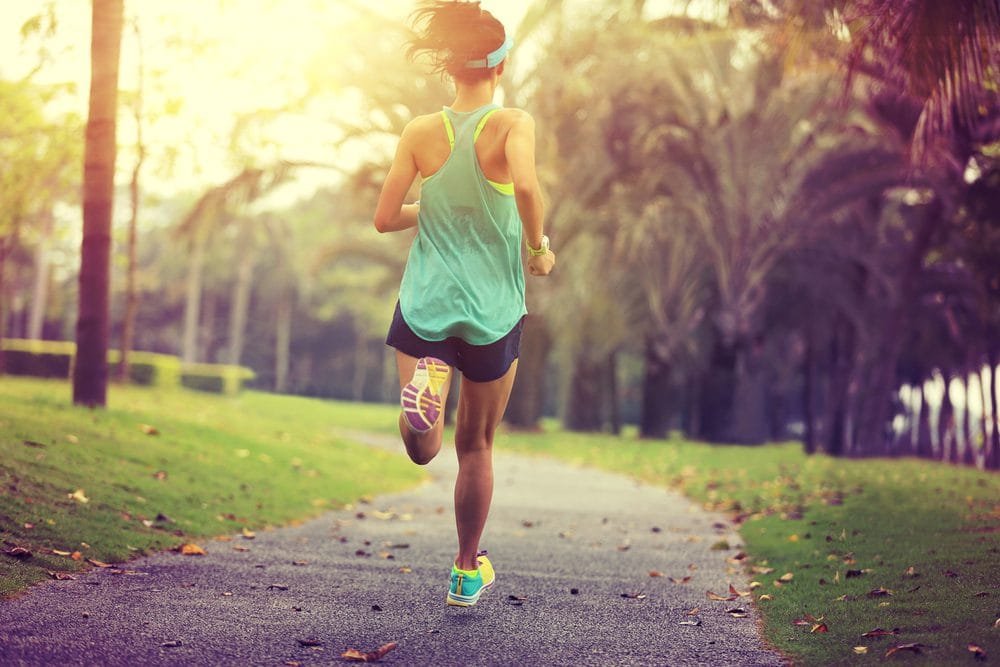 Colour, length, loose or tight fit… there might not seem to be much to running shorts but, as any girl who's suffered the dreaded 'rub' (AKA chafing between the inner thighs) will confirm, buying the right shorts matters. Designed to move freely, running shorts come in more varieties than you may be aware of. From those with an inner lining to double-layer (or 2-in-1) types, garments made from a piece of compression fabric, form-fitting designs, and 'skorts' (a short/skirt combo).
Of course, what you choose will depend on the type of running you plan on doing in them, with track runners tending to opt for lightweight pairs that offer the most freedom of movement, trail runners looking for technical options that can stand up to the elements and store plenty of essentials, and road runners often wanting a supportive pair with good sweat-wicking and breathability properties.
Confused? You needn't be. 'Choosing the right pair of shorts doesn't need to be a challenge,' claim experts at Zone3. 'We advise that you first find your preferred fit and length, and then decide on whether you need anything more from your shorts. Zipped pockets, external pouches, and undershorts are examples of extras that should be considered.' Here's a run-down of the elements you may want to think about.
Should running shorts for women belong and loose or short and tight?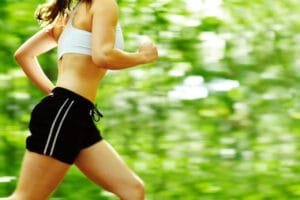 For many decades, shorts were just that – short – but now there are a variety of lengths on offer. From those that finish high up the thigh to medium-length pairs and longer options that are closer to the knee, go for the length you find most comfy. Loose but long shorts can get in the way when running. But tighter and longer varieties can be useful for minimizing the chance of chafing between the legs. Lighter, shorter shorts are often favored by competitive runners because they offer greater freedom of movement. If you want the best of both worlds, a double-layer short might be best.
Why do women's running shorts have an inner lining?
Some running shorts have a built-in brief that can reduce the chance of chafing from underwear. Rumour has it the liner exists so that you don't have to wear underwear, as an additional layer can cause friction that leads to chafing. However, we find the inner brief best for protecting our modesty on faster runs that require greater strides.
What else should I look for in running shorts?
Ultimately, the right running shorts come down to personal preference, but there are some basic factors to consider. Look for technical fabrics that will wick away sweat and that are breathable, and consider any additional features you might need. 'The 3" Zone3 Performance 2-in-1 Shorts feature compression undershorts for improved performance, power, and muscle support length,' add the Zone3 experts.
'They also include a zipped back pocket, reflective detailing, and ventilation side paneling.' Other things you may want to consider include whether there's an internal drawcord that can be tightened for a custom fit. This will stop your shorts from slipping down! Secondly, think about whether you might need a smartphone-sized pocket, or smaller zip pockets for gels, keys and cash. Here's our pick of the best running shorts for women this season…
best running shorts for women 2021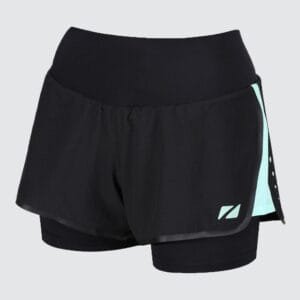 Arguably, the perfect length, these 2-in-1 shorts will fast become your go-to summer run essential. Using Zone3's compression technology, the inner layer is said to support muscles and boost performance by increasing blood circulation and reducing lactic acid build-up. But that aside, these shorts are seriously comfy. This is largely thanks to the deep 7cm waistband that supports the tummy.
This, teamed with the drawcord, means these shorts stay firmly put. The heat-taped hems are pretty snazzy, while a pocket on the undershorts and a zipped pocket at the back mean you have all of the storage you need. They're probably a bit heavier than you'd consider for track running, but perfect for Sunday long runs or indulgent trial sessions. And the hint of color down the ventilated side panels adds the right amount of style to these serious shorts.
A popular product from technical outdoor sports brand Montane, these medium-length trail running shorts are a part of the SS21 collection that concentrates on less complexity and more focus, commitment, and adventure. And they live up to the promise, with the 4" CARVICO undershorts sitting so close to your skin that you'll barely know it's there and can focus completely on your run.
Perfect for high-mileage distances in the mountains and on the trails, these shorts have a pocket for every running essential. There's a large pocket for a smartphone on the undershirt, gel pockets on the waistband, and a zip pocket at the back. The loose top player boasts a flattering fit, while the 360° VIA Trail Series reflective details are handy extras.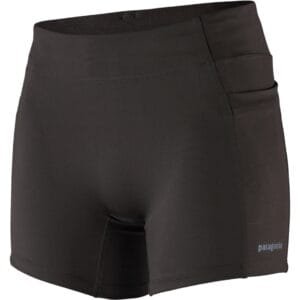 Made for trail running, these shorts feel seriously speedy. The success lies in their form-fitting design. Block colored and the shortest pair on the test, these shorts weigh a moderately lightweight 119g. However, they don't ride up one bit. We love that they boast a compressive pocket on each side and one on the back. They pack in a lot and reduce the amount of kit you need to carry.
Plus they also have a handy drawcord for a personalized fit. Sure to make you feel as good as they look, the shorts are Fair-Trade-Certified sewn and made from 79 percent recycled polyester. They can come up a little small, so be sure of your size ahead of purchasing.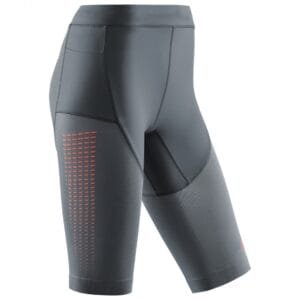 If it's a customized fit you're after, these long-length shorts have a unique sizing system that requires you to measure your quad circumference ahead of purchase. Why? Because they use muscle-boosting compression by media, one of the leading names in the field of medical compression products. This is said to increase circulation and boost the supply of oxygen and nutrients to the muscle.
The net result is that your performance might get a bit of a boost. There are must-have features, too, including a small zip pocket at the back, two larger phone-sized pockets down the sides, and a drawcord. As the longest-running shorts, we've come across, the length may divide opinion, but they're pretty handy should you want to go from run to short-distance ride.
These purse-friendly pairs are a great all-rounder that you'll want to wear time and time again. The lightest on test, they weigh a mere 86g which makes them perfect for speed sessions on the roads, track and trails, or for times when you're training with a club.
They'll also work on long-distance runs and trail sessions but you'll likely need a pack to carry any extras. Perfect for the summer, they're super-breathable. Plus, they boast one zipped pocket at the back where you can stash some keys or cash. There's an inner brief that will protect your modesty and minimize chafing, but no longer underlayer to keep legs covered. Perhaps the best thing about these shorts, however, is that they come in an array of prints and colors. This means you don't have to settle for the ever-popular plain black.
For a good fit around the thighs, these are the perfect buy and weighing in at a very light 60g, they really will support your speedy runs. Thanks to the silicone grip paneling and anti-loss looped waistband cord, you can tailor the shorts to your fit so that there's zero chance of them slipping down.
Plus, we can vouch that you won't get any chafing around the inner thigh area when wearing these. Made from 85 percent Polyamide and 15 percent Spandex, they boast a four-way fabric with a great stretch that will move as you do. And when you finish your run, you won't find yourself dripping with sweat because the moisture-wicking fabric does a fantastic job of keeping your legs dry. We could run miles in these!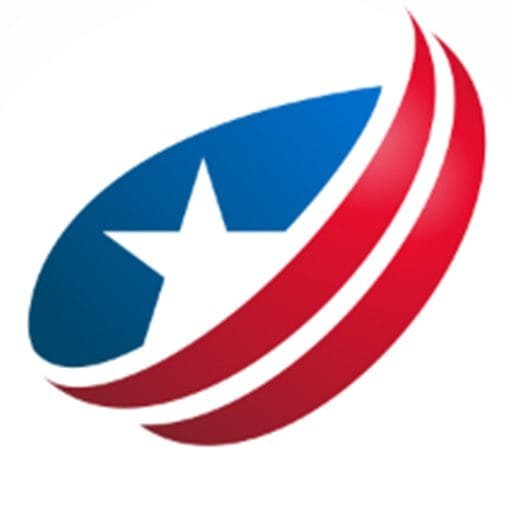 Odyssey has been the lead content writer and content marketer. He has vast experience in the field of writing. His SEO strategies help businesses to gain maximum traffic and success.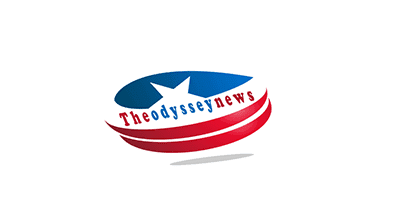 What Are Raptor Lights? (Or: Tacoma Bros, Stop Putting Them on Your Trucks)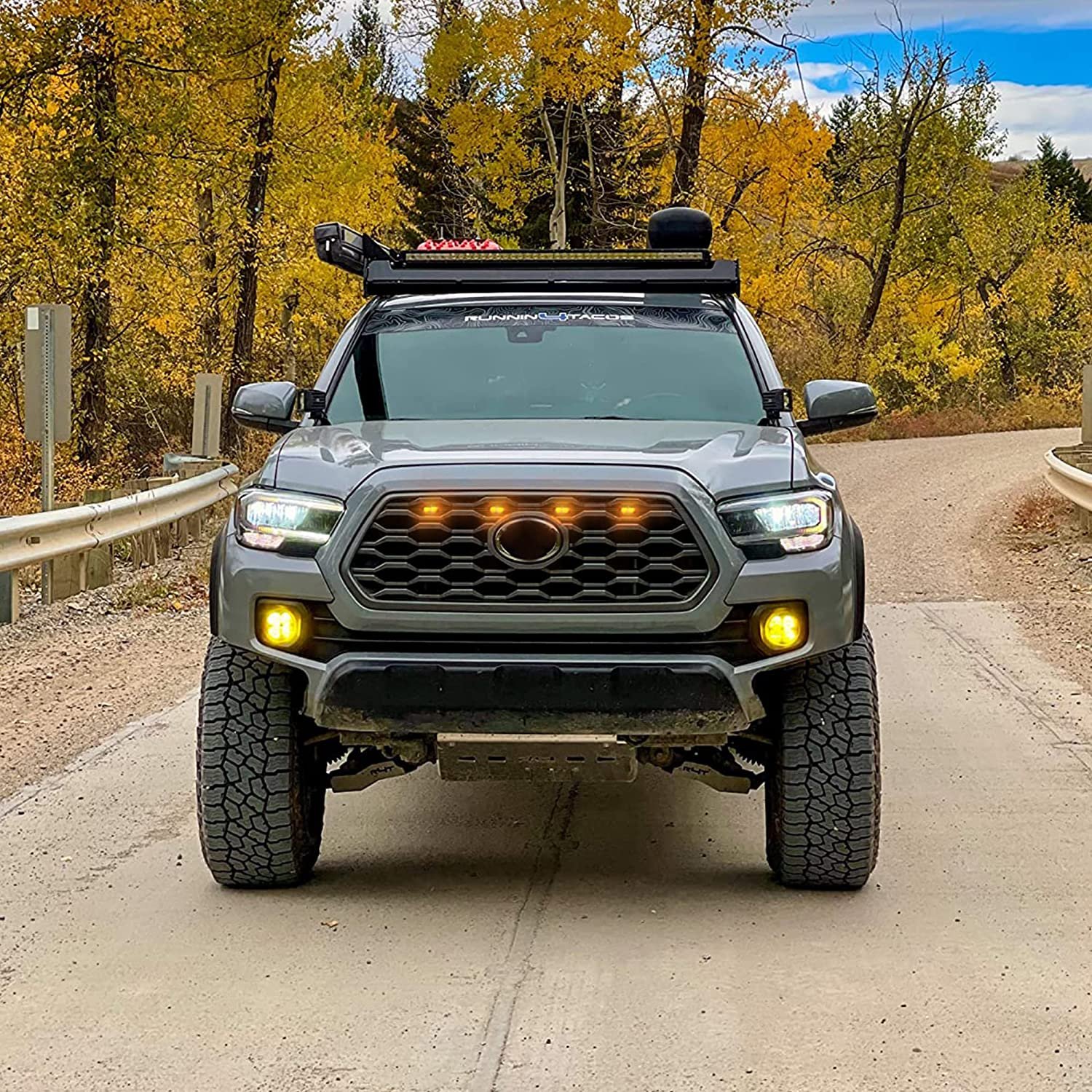 Three orange LEDs won't add inches to your truck's girth.
The luminescent phenomenon known as "Raptor lights" lit up in 2010 with the arrival of the Ford F-150 Raptor, but the idea of putting three orange lights on a big truck is nothing new. These lights have been legally required on semi trucks, buses, and other large vehicles for decades. You see them on all kinds of pickup trucks and SUVs these days, although technically they have no business on your Tacoma.
What Are Raptor Lights?
Officially, they're "identification lamps," but whatever you call them, the three small amber lights in the grille of a truck have become a styling cue for off-road trucks. The F-150 Raptor wasn't the first truck to wear them, but it definitely started the trend, hence why enthusiasts and the aftermarket often use the term "Raptor lights" regardless of what truck they're on.
You can thank the federal government, at least in part, for the current fad. When Ford's extra-girthy, desert-running Raptor checked in at 86.3 inches wide back in 2010, the automaker was obligated to put them on the pickup—any passenger vehicle over 80 inches wide is subject to the same lighting regulations governing commercial vehicles. In addition to amber front identification lights, a set of three red lights must be installed on the rear of these vehicles. These vehicles also require clearance lamps at the corners that are similar to identification lights but called out separately in the regulations.
Here's The Legal Definition
Federal Motor Vehicle Safety Standard Number 108, (aka Title 49, Subtitle B, Chapter Five, Section 571.108 of the Code of Federal Regulations) lays out the legal details around vehicle lighting. Among the statutes you'll find this gem describing how the identification lamps should be placed on any vehicle 80 inches or wider: "On the front and rear—3 lamps, amber in front, red in rear, as close as practicable to the top of the vehicle, at the same height, and as close as practicable to the vertical centerline, with lamp centers spaced not less than 6 inches or more than 12 inches apart. Alternatively, the front lamps may be located as close as practicable to the top of the cab."
In other words, the Raptor is wide enough to require the same lighting as big rigs and dump trucks. These lights are like bright colors on a poisonous frog, but instead of saying, "Don't eat me, I'm deadly," they say, "Watch the heck out, there's one big chungus of a truck coming your way."
Now, why do so many pickup trucks put Raptor lights in the grille rather than on top of the truck like a semi? If you read the regulations like a lawyer, you'll notice that the feds want these lights both high and at the front of the vehicle. In other words, the default location is along the front edge of the hood. Placing them along the top of the cab like you see on semis is spelled out as an exception to the rule. Heavy-duty pickups with hips exceeding 80 inches often have the indicator lamps affixed to the top of the cab, although nothing's stopping automakers from placing them into the grilles.
Which Other Trucks And SUVs Have Raptor Lights?
The 88.0-inch-wide Ram 1500 TRX followed in the gigantic footsteps of Ford F-150 Raptor and helped make "Raptor lights" a symbol of modern off-road machines, with the orange identifiers mounted high inside its hood scoop. The Bronco Raptor, which measures 85.7 inches between its fat fenders, and the TRD Pro versions of the third-gen Toyota Tundra and Toyota Sequoia are also lit up like big rigs. Heavy-duty pickups outfitted with dually rear axles (and, subsequently, large width measurements) also bear identification lamps.
There has been some documented conflict between OEMs and state laws concerning these indicator lamps. The identifier lamps atop the 2021 Chevrolet Silverado HD and GMC Sierra HD trucks, required by federal law because of the trucks' width, violated an annoyingly specific bit of California Vehicle Code 27606, which states, "No person shall own or operate a motor vehicle which is equipped with a light bar, or facsimile thereof, to resemble a motor vehicle used by a peace officer or traffic officer while on duty within that jurisdiction." To summarize, the code suggests the indicator lamps too closely resemble the amber light bars atop some government vehicles and therefore cannot adorn trucks sold in California.
Why Your Tacoma Should Not Have Raptor Lights
It's simple: Your midsize truck is not wide enough to leave the factory with Raptor lights and pressing any number of orange LEDs into your grille won't add inches to your vehicle's girth. Notice that neither the new 2024 Toyota Tacoma Trailhunter nor the 2024 Ford Ranger Raptor are fitted with these orange telltales, although you can imagine the marketers certainly wish they were.
The legality of adding aftermarket Raptor lights to your rig will come down to local laws, but vehicle lighting is heavily regulated. Unless you've installed fenders that push the body beyond 80 inches, adding exterior lights to your vehicle could earn you a ticket from a knowledgeable and ornery cop. When in doubt, refer to your local vehicle code.
Why show jumping is one of the most thrilling horse sports?
Think horse sports and the first thing that comes to mind is probably dressage. But for many equestrian enthusiasts, show jumping is considered the ultimate horse sport. There are several reasons why this is the case. First, it is one of the most challenging disciplines because riders must balance speed, precision, and control while jumping over obstacles.
Second, it is a spectator-friendly sport that can be enjoyed by people of all ages. And lastly, it requires a high level of athleticism and training from both horses and riders. If you're looking for an intense and exciting horse competition, then show jumping is definitely worth checking out!
Horse show jumping is better known by the name "Show Jumping." This event is performed by the horse and rider navigating a specific obstacle course by jumping over hurdles. The obstacle course is designed by the organizers of the event and is in accordance with the intention of the event. There is a specific time limit as to the duration of the event. Judges grade and score the skill and efficiency and time taken to perform the event, said Alec Lawler, a talented show jumping athlete and business owner with a passion for identifying and securing international equine investment opportunities. He has competed at the highest international level in show jumping throughout North America and Europe, and has won numerous awards and accolades, including the CSI 3* Grand Prix of Lummen Belgium in 2016. Alec founded Lawler Show Jumping LLC in 2019, where he selects, imports, develops, and sells dozens of horses annually.
History of Show Jumping
The tradition of the English fox hunt is what gave birth to "Show Jumping" in the 1700's. The laws known as "The Enclosure Acts" were written to put controlling guidelines on horse riding in order to ensure the safety of the horses.
Show Jumping events were originally mostly informal and were held in the British Isles and France throughout the 1800's; the sport was not popular until fans were able to view the jumps in a controlled space (such as a stadium.)
In Italy Army Captain Caprilli revolutionized show jumping by introducing the "forward seat." The rider's position on the horse was changed which provided better balance for the horse while jumping. This new riding position was immediately adopted worldwide and is still used today. It replaced the "Dressage seat" which hindered the horse's jumping potential. The first formal jumping event was held in England in 1907.
The riders were soldiers . There were no formal rules for these competitions as the judges wrote a personal opinion of what they had witnessed. In 1925 The BSJA (British Show Jumping Association) was established, and made specific rules for jumping events. It was preceded by The American Horse Show Association founded in 1917.
What are the jumping horses breeds
There are twelve horse breeds that are considered to be the best jumpers. They are The Holsteiner, The Arabian, The Oldenburg, The WestPhalian, The Trakehner, The Morgan, The Quarter Horse, The Connemara, The Dutch WarmBlood, The Irish Sport Horse, The Hanoverian, The Thoroughbreds. We will briefly describe their specific positive attributes.
The Holsteiner has a long lifespan (35 to 40 years)
The Arabian is very beautiful and has great athletic abilities and stature
The Oldenburg is kind hearted, easily trained and strong
The Westphalian Is easily trained, a fine athlete, and traces its bloodline to the first Persian King
The Trakehner has great style and jumping ability
The Morgan is much smaller than the other breeds, easily trained and friendly
The Quarter Horse is good tempered, has great strength, trainable, and very popular in the USA
The Connemara is of Irish origin, smaller, well balanced and ideal for training youngsters
The Dutch Warmblood is good natured and placid
The Irish Sport Horse is very calm and muscular
The Hanoverian is considered to be a great investment and a great performer
 The Thoroughbred is highly intelligent, loyal, agile and fast
Is it necessary to train a horse to jump?
All horses naturally know how to jump. Any horse will instinctively know when it is necessary to jump. If you do not plan to have your horse perform jumping training is not necessary. However, if your intention is to compete with your horse in Show Jumping events it is recommended that both you and your horse have training with a seasoned professional trainer.
You both will learn the fine points of jumping and how to jump correctly according to standardized jumping procedures. These procedures must comply with strict internationally prescribed rules. In a competitive tournament, your jumping activity and jumping time will be keenly observed and scored by professional judges. This process will determine who is considered as the best jumper and the winner of the event.
These competitive events are conducted mostly on an adult level. However, there are also competitions for teenagers only.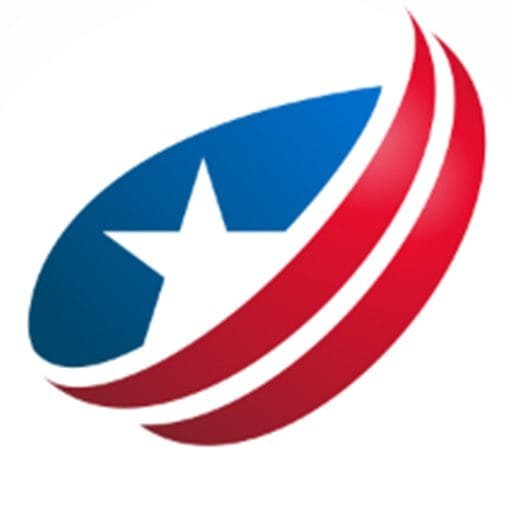 Odyssey has been the lead content writer and content marketer. He has vast experience in the field of writing. His SEO strategies help businesses to gain maximum traffic and success.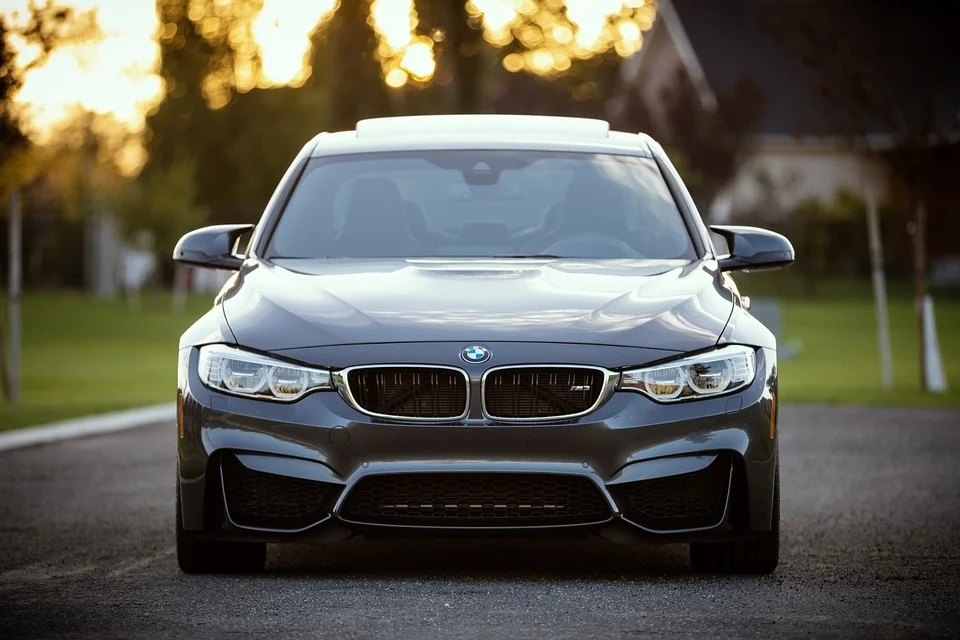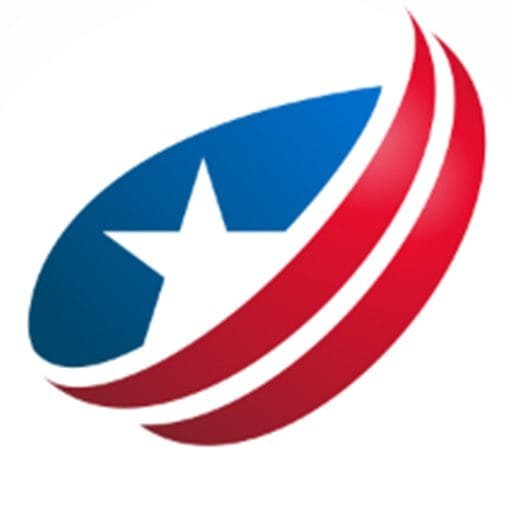 Odyssey has been the lead content writer and content marketer. He has vast experience in the field of writing. His SEO strategies help businesses to gain maximum traffic and success.