The Best Interfree Smart Dimmer Switches to Adjust the Light in Your Space
Lightning has become the center of attention and focal point in most smart houses and one of the best ways to develop an upright impression is the use of smart dimmer switches that can be employed to set a variety of light levels in a room.  When choosing lighting for your smart home, adaptability, and versatility sometimes may be very attractive features. Often you might have the necessity of high-level brightness light, while at other times a dim light is more desirable. Thus, installing smart dimmer light switches to sway your multiple light fixtures can be an inconspicuous method to add versatility and adjustability. A smart Dimmer Switch is a great solution for a smart home, if you have smart light bulbs and other intelligent devices and want to control their function by just a single switch, then Interfree Smart Dimmer Switch is the best option. Its dimming function is smart enough to control the electrical devices remotely plus other various functions and features that make your stiff day routine simplified.
What can an Interfree  Smart Dimmer Switch Undertake?
Basically, a smart dimmer switch is commonly used to fluctuate the brightness of smart light bulbs. In addition, it can add ambiance to any room's environ's by providing you an accurate authority to adjust the light level. The dim brightness of light sounds perfect for setting a dramatic mood. Living rooms call for lower light levels, whereas the kitchen and reading room needs a more gratifying high light level, so by choosing an Interfree Smart Dimmer Switch you can easily adjust every room's light level and even can schedule its brightness according to day and night programs. It's the latest smart dimmer that allows users to brighten or darken lights just via touch, button, voice, or a smart app. Users feel free to set a multitude of scenes, time schedule operations, and IFFT with the help of Interfree App to set the perfect desired mood.
Through a custom-built interface, this smart dimmer switch can:
Entirely control the dimming level of all dimmable devices.
Monitor and change the ON/OFF status of a smart light via the Interfree App.
Streamline daily tasks by tailoring dynamic schedules.
Real-time energy consumption monitoring and measuring usage statistics of all connected devices to it.
Originate various scenes in combination with other smart devices in your smart home.
Interfree guarantees that you will admire the functionality that the Dimmer smart switches smoothly adds to your smart house. You may confuse about can you use a smart dimmer switch on any light? Since you can employ these switches on most of the light fixtures, however, you just need to make sure that the bulb or other connected devices are dimmable and fully compatible with the smart dimmer switch you are embedding.
You can comfortably operate this Z-Free compatible gadget remotely from your smartphone/tablet or via voice commands given to Amazon Alexa or Google Assistant. It also comprises of on/off rocker switch, smart touch buttons, and an exclusive brightness indicator on the switch efficiently. In short, Interfree smart dimmer switch can carry out priceless benefits. If you desiderate to buy this most demanded product, get in touch with Interfree and check out its line of smart switches.
How does the Interfree Smart Dimmer Light Switch Work?
A smart dimmer entails plenty of benefits for a homeowner. No doubt the right solution can assuredly enhance the kook of the smart home as well as make it more safe and secure, but the question is how does it be facile to operate this smart dimmer? Since modern types of switches use a distinct approach than the old ones and consider as far more efficient as a result. This latest version of dimmers uses a resistor similar to the past traditional switches. However, their working principle is much more different, as you know that they can be operated with a smart app on your smartphone. These dimmers act as ordinary light dimmer switches, except they can control wirelessly through a comparatively low-energy mesh network such as Z-Free or directly connected with the home internet connection. They work flawlessly with Google Assistant and Alexa, so it's totally up to you, so when you really don't eager to get up off the bed, you can handsomely ask your voice assistant to change the mode of lightning. Although you can use the dimmer switch manually like you always used to.
Final Words 
Purchasing a smart dimmer switch from Interfree permits you to harness the power of WiFi-enabled devices and boost the convenience, comfort, protection, and even notable energy savings. Consequently, it is a smart move to make the home luxurious. Interfree Smart will generally charge you a bit expensive, Nevertheless, if customizing brightness is really significant to you, then it's obviously worth the subsidiary investment.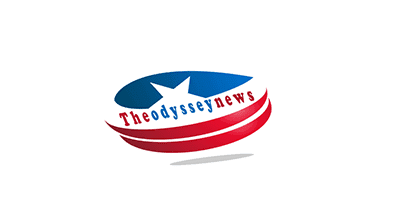 How to find an escort girl?
You are looking for an escort girl, but you don't know how to find one? In this guide, we provide you with the information you need to do so. Discover the most efficient ways to contact and meet birmingham escorts.
Access specialized ad sites
Just like for real estate, cars, or hotels, there are specialized ad sites for escort girls. Dedicated to sex workers, they allow independent escorts to publish ads to gain visibility and make their services known. Most of these ads are linked to landing pages on which the girls detail their services, publish their photos and advertise their rates. If you need advice on how to navigate this type of site safely, visit profilcougar.com.
The main concern with this category of sites is that you have to know how to sort out the different types of profiles exposed. Indeed, the ads of escorts are mixed with ads of prostitutes and erotic masseuses. It is therefore necessary to be able to differentiate between the profiles of escorts and those of other sex workers.
If you are looking for fresh and new escorts, these sites will suit you well. For, they are the best way for novice girls to find their first clients. However, beware of scams!
Go to escort websites
To find a birmingham escorts as easily as possible, you should visit an escort girl website. Thanks to the expansion of the Internet, it is possible to access all types of services related to sex workers. Indeed, these websites are more and more numerous and specialized. You can find all the types of girls you need.
From now on, all categories of escorts are available on the internet, whether they are independent or affiliated to an agency. This gives you a multitude of possibilities and choices according to your expectations. If you need more guarantees and security, go to an agency website. For those who are looking for freedom, independent girls are waiting on their pages.
The main advantage of the Internet is its transparency. By going through its channel, you have the opportunity to access photos and videos describing the girl of your desires. Unlike the phone, you have a clear view of the person with whom you exchange. However, you will also be exposed to risks of scam. You should therefore make sure that the sites you access are reliable.
Ask around in a large hotel
By definition, the role of an escort girl is to accompany her client during his travels. The fact is, most of these clients are men on business trips who stay in hotels. That's why many of the big hotels are in partnership with escort agencies. If you are traveling in Paris or in a foreign country, ask a good hotel and you will be served.
Rest assured, you will never see a hotel advertising such a service, so be tactful. Approach the front desk politely and present your problem with as much discretion and finesse as possible. If you are asked to wait, go up to your room and run a nice bath while your request is being processed. Facilities that use this type of service are discreet in order to maintain their public image.
I am GraceIsabella Hennyjohn. I am professional Digital marketer and content writer. I have 4+ year experience in this field.