Here Are the Best Bikes for Long Rides That You Should Buy in 2021
Bikes journeys are one of a kind especially when the route is long and traffic-free. Long rides let riders test out the limits of their bikes and really use the machines how they are meant to be used. That exhilarating feeling of having the wind push back at you while you continue to scale kilometre after kilometre is something every bike fanatic is very familiar with.
Bikes journeys are one of a kind especially when the route is long and traffic-free. Long rides let riders test out the limits of their bikes and really use the machines how they are meant to be used. That exhilarating feeling of having the wind push back at you while you continue to scale kilometer after kilometer is something every bike fanatic is very familiar with. Bikes come in all kinds of shapes and sizes. This implies that all bikes are not designed to provide a satisfying experience while touring. Larger wheelbases, higher weight, and a well-designed engine are only a few desirable characteristics that the best bikes have. Here are some of the best options for long rides on Indian highways:
KTM Duke 390
It's rare to see a naked motorbike amongst the best bikes for long-distance travel. The KTM Duke 390 has earned its spot in this list due to the perfect balance between performance and handling that it provides to its users. The massive TFT display makes it easy for riders to look at important statistics at any time of the day. It also provides an upright seating position for riders that prefer to be seated more comfortably during their journey. The smart console can also be connected to your smartphone via Bluetooth, giving you access to more details and stats about your bike including the mileage, fuel remaining and need for service. Duke 390 is also equipped with strong LED headlamps ensuring that you have maximum visibility during the night. The Duke 390 is an absolute pleasure to ride.
Bajaj Avenger Cruise 220
The laid-back style of this motorcycle gives it a unique personality. The Avenger is the perfect cruiser for long roads. Powered by a single-cylinder 220cc engine, this bike is well equipped for long journeys. The tall windshield and low seat make your ride extremely comfortable. Wide handlebars and angled leg shifters give you the ultimate luxury experience. The Bajaj  Avenger Cruiser 220 also sports the ABS braking system ensuring that you are always safe. 
Jawa Perak
The Jawa brand is gaining a lot of attention lately. This is due to their rugged bikes that provide a grounded and comfortable riding experience. The Perak is a bobber bike sporting a laid-back riding position that is paired with upright handlebars. It exudes a powerful persona and gives riders a royal feeling. Jawa Perak's single-cylinder 343cc engine is liquid-cooled and can deliver 30bhp and unto 31Nm torque. Equipped with the ideal dual-channel ABS, riders have nothing to worry about when they are on this bike. 
Royal Enfield Interceptor 650 
This bike is the gold standard for long-distance touring. The Enfield brand is well-known for its powerful motorbikes and loud, peppy engines. The Interceptor 650 sports a whopping 650cc engine that is cooled both by oil and air. With the machine being able to clock 47bhp and 52NM of torque, long route travel is guaranteed to be smooth and pleasurable. The Interceptor 650 is also equipped with other best in class features like the slipper-assist clutch and dual-channel ABS. The simple yet classy design is sure to turn heads on Indian roads!
Bajaj Dominar 400
Bajaj bikes are widely recognized for their sturdy feel and longevity. The Bajaj Dominar is offered by the brand solely to tour. It is loaded with all the features that are necessary so that riders can confidently go about their travels. The bright LED headlights and tail lamps ensure that you can be seen from a distance by other drivers on the road while ensuring that you never lose sight of the road. The wider seats and wheelbase are designed to help you feel comfortable even after hours of continuous riding. The liquid-cooled, 373.33cc engine can produce 39.5 bhp and 35Nm of torque. This bike is an absolute beast and delivers on all the promises that it makes to its customers. 
Basic research can help you find the best bike for your touring needs. Always remember that depending on your requirements, you may need different types of bikes. Not all bikes that are great for touring can translate the same performance on city roads. If you are someone who frequents highway trips to far-off places, any bike from this list of long ride bikes will be a great option for you!
warning ….?…. Date May/08/2021…?complete your profile…..otherwise, odysseynews did not accept your article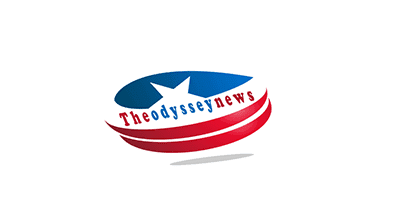 Best off road Hoverboard | Urbanvs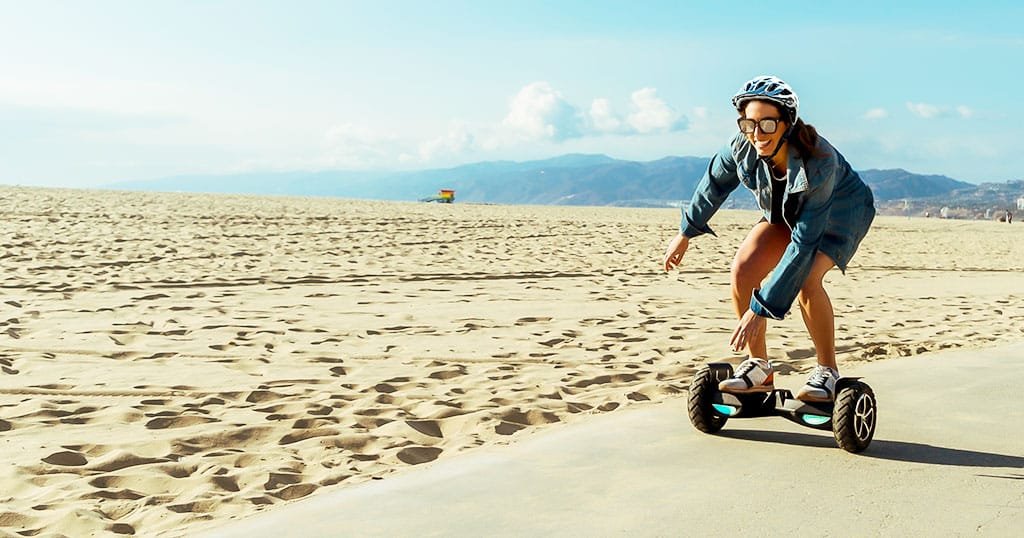 The Best off road Hoverboard can be your dearest companion. Hoverboards have forever been a good time for athletic and audacious individuals. Nonetheless, rough terrain hoverboards have taken things to a higher level.
Best off road Hoverboard
The rough terrain Hoverboards are unique in relation to ordinary hoverboards. The customary hoverboards are reasonable for riding on smooth surfaces, while the rough terrain hoverboards offer off-road rides uncommonly intended for unpleasant surfaces.
The Best Hoverboard for Heavy Adults is otherwise called self-adjusting electric bikes that permit riders to ride on testing surfaces like grass, mud, water sprinkles, rock, knocks, and lopsided streets. This bend added into the Hoverboard configuration amplifies the rider's insight and draws in a wide range of individuals to check rough terrain Hoverboard out.
Because of the big names like Justin Bieber, Drake, Chris Brown, Kendall Jenner, and numerous others, hoverboards have become very famous throughout the long term. Children and grown-ups all appreciate riding on hoverboards, and with the rough terrain hoverboards out on the lookout, it wouldn't be inappropriate to say that they have effectively influenced the athletic and gutsy individuals.
Rough terrain Hoverboards comprise of two electric engines charged by battery-powered batteries that interface with the footpads on which the rider stands and balances his/her body to ride toward any path on the ideal speed level.
With the expanding ubiquity of rough terrain hoverboards, we have chosen to save you from the overwhelming errand of looking for the best rough terrain Hoverboard
Best Off-Road Hoverboards Reviewed
Outfitted with a strong engine and battery, defensive elements, and preparing modes, the Official Halo Rover X is the most amazing off road Hoverboard available anywhere. Regardless of whether you are new to hoverboarding and need something you can develop into, or an accomplished rider prepared to handle any landscape, this hoverboard sets the norm.
How about we go over the engine first. It's a Dual Independent engine with 800 watts, which gives you a maximum speed of 10mph. Charging requires around 2.5 hours and you can go up to 10 miles (or 2 hours of ride time) before it needs to charge once more. The actual battery is an ensured LG Lithium Firesafe battery, so overheating isn't an issue. Not certain how much battery you have left? Get the Halo sidekick cell phone application to follow it. The application likewise allows you to follow your speed and distance, and guide your course.
The sloping grade is up to 20 degrees. Contemplating whether you can ride a hoverboard on the rock? The Halo Rover X's tough 8.5-inch tires, IPX4 water opposition, and LED headlights are worked for a wide range of conditions, regardless of whether it's mud, knocks, wet ground, or a dim street. Assuming that you do fall, aluminum Protective wings guard the board body.
Not sure about your hoverboard abilities yet? Evaluate the Beginner preparing mode, and afterward move to Normal and Advanced. This 32-pound off-road hoverboard upholds between 44-260 pounds, so it has two children and grown-ups as a primary concern. Another cool element: the Halo Bluetooth speakers, so you can pay attention to music while you ride.
Purchasing Guide
Best rough terrain Hoverboard
There are a few things that you should consider prior to purchasing a rough terrain hoverboard. To look for the best rough terrain Hoverboard, you ought to follow the underneath referenced advances.
Hoverboards can assist you with further developing your well-being and wellness. Accordingly, in the event that you are a weighty grown-up who is searching for a reasonable hoverboard under 200. Then, at that point, read the article to find the best hoverboard under 200 and the best hoverboard for weighty grown-ups.
Interesting points prior to purchasing a rough terrain Hoverboard
Sturdiness and Weight:
The sturdiness should turn into your main need while looking for the best rough terrain Hoverboard in light of the fact that you would rather not put resources into inexpensively made, and it doesn't keep going long. Additionally, just a solid hoverboard would be adequately durable to endure the heaviness of a grown-up. For the children too, the Hoverboard must be adequately protected to ride without gambling mishaps and wounds. It is suggested that you check the weight limit and strength no matter what prior to purchasing a rough terrain hoverboard.
UL 2272 Ensured:
There are numerous hoverboards out there that may or probably won't be UL 2272 ensured. You need to ensure that you pick the one with the affirmation as UL 2272 is a well-being standard that guarantees the unwavering quality of an item. Just those hoverboards that pass the security assessments and fulfill the guideline measures get the UL 2272 certificate. In this way, purchase the one that has acquired the UL 2272 endorsement.
Non-slip foot cushions:
The best rough terrain Hoverboard ought to have non-slip foot cushions to guarantee simple self-adjusting and strength of the client. Dependability is a fundamental point on the grounds that hoverboards have no handlebars to hold and capacity on engines that can accelerate assuming the client needs to. In any case, it wouldn't be imaginable to try and remain on it without legitimate soundness, not to mention accelerate. Subsequently, non-slip footpads are fundamental for steadiness.
Most extreme reach:
The scope of the best collapsing electric wheelchair exceptionally relies upon your use. Assuming you will involve your wheelchair for voyaging significant distances, you want a wheelchair that will rival the reach. In this rundown, the wheelchairs have a 10 miles normal reach, and some additionally have a 20 miles range with two strong batteries.
Off-road rides:
The best rough terrain Hoverboard would have strong tires and backing secured riding on all landscapes like grass, rock, puddles, soil ways, sloppy regions, and lopsided asphalts. Ensure the Hoverboard you select accompanies great tires that would uphold off-road rides.
Guarantee:
You should purchase a hoverboard that accompanies a guarantee of somewhere around a half year to a year to play it safe. In the event of any imperfections or disappointment, you could guarantee the guarantee and request that the merchant supplants the item or return it for great.
End
Best rough terrain Hoverboard
Riding rough terrain hoverboards is energizing and brave. Riding on unpleasant surfaces can without a doubt be testing, yet the people who live for these difficulties find rough terrain hoverboards the most intriguing and engaging thing to exist.
Whether or not individuals are athletic, rough terrain hoverboards can be ridden by a wide range of individuals. It is not difficult to figure out how to ride hoverboards, particularly with the assistance of the most recent innovation that offers self-adjusting mode, which makes it multiple times more helpful to adjust your body and ride the Hoverboard.
Best rough terrain hoverboards offer extraordinary steadiness and a weight limit that permits individuals better than the expected load to ride on them also. Small children, as well, love rough terrain hoverboards and partake in a happy time riding them for no particular reason.
Interesting extra highlights like implicit Bluetooth speakers and LED lights colossally upgrade the rider's riding experience as one can play their beloved music while riding. Conversely, the LED lights show the way during the evening and look outwardly engaging.
Gen Z cherishes the innovation of rough terrain hoverboards and thinks that they are engaging according to each perspective. Regardless of whether you are hoping to purchase a rough terrain hoverboard for yourself or somebody exceptional, we trust that you might find the best rough terrain Hoverboard through our rundown.