The Amazing Benefits of Uttanasana Yoga Pose
In the present times, yoga has become the first choice not only of Indians but also of foreigners to stay healthy. Yoga can prove to be an ancient style to protect the body from diseases and other problems.
Yoga is helpful in keeping a person healthy not only physically but also mentally. There have also been several scientific research on the subjects of Yoga and Pranayama, in which these have been found beneficial. In this article, you can know in detail about Uttanasana yoga pose benefits.
Although there are many types of yoga, today we have brought this article for you, in this article you will know that what is Uttanasana yoga pose, and what are the steps and benefits of doing Uttanasana Yoga Pose. So let's begin.
What is Uttanasana? 
Uttanasana is a Sanskrit word in which "ut" means intense, "tan" means extension, and "asana" which means Posture or mudra.  "Standing Forward Bend pose" is another name of Uttanasana.
But whatever it may be, it is known by any name in any language, but this posture has some amazing effect on your body. It not only pleases your body and mind but also rejuvenates your body.
It is a yoga posture in which there is intense stretching in the muscles of the body. It also calms the mind while stretching and rejuvenating the entire body. In this case, your head is under the heart, due to which fresh oxygen-rich blood flows to your brain, which causes a significant amount of blood and oxygen to reach your brain.
Before doing Uttanasana, keep some points in mind 
Before practicing this asana you should make sure to keep your stomach and intestines empty.

Eat your meal at least four to six hours before doing the asana so that your food is digested and there is enough energy for you during exercise.

It is considered best to practice yoga first thing in the morning. But if you cannot practice in the morning, then you can practice it in the evening.
Steps of doing Uttanasana Yoga Pose
In Uttanasana yoga, bending forward steps have to be touched, in which you must use the method given below –
Start with Tadasana or first of all, stand up straight with the help of your feet. Then take a deep breath, and extend your arms upwards.

Exhale while leaning forward at an angle of 90 degrees, lengthening your torso.

Now rest your palms on the ground and touch the feet with your hands.

After this, bend your torso in such a way that your torso and chest touch your thighs.

Now stay in this posture for 50-60 seconds then stand up straight.
Benefits of doing Uttanasana Yoga Pose
Its daily practice improves digestion.

Uttanasana strengthens your thighs and knees.

It calms the brain and helps relieve stress.

Its practice helps in keeping the liver and kidney health.

Problems such as asthma, high BP, infertility, osteoporosis, and sinus can be overcome with this approach.

This makes your thighs and knees strong.

It helps reduce depression and fatigue.

Its practice provides relief from headaches and insomnia.

It tones and activates the abdominal muscles.
Easy Tips while doing Uttanasana Yoga Pose
It may be a little difficult for you to bend properly in the beginning, you can place a towel under your feet to make it easier.

You can also do Ardha Uttanasana instead.

If you want to stretch the muscles of the back of your legs more, you can practice standing on your toes in a bent position.

Precautions should be taken while doing Uttanasana Yoga Pose

Never force yourself to do this asana.

If you have back pain, spinal cord injury, ankle pain, heart problem or hernia, etc., then you should not try to do it, instead, you can do another type of exercise called semi-Uttanasana.

If you experience back pain while practicing, stop doing asanas and consult a doctor.
If you are a fitness freak and want to know more about yoga poses, then you can join a 100 hour yoga teacher training in Rishikesh, India.
Hope after knowing all these benefits, you will never have to say that what are the benefits and steps of doing Uttanasana (Standing Forward Bend Pose).
warning ….?…. Date May/08/2021…?complete your profile…..otherwise, odysseynews did not accept your article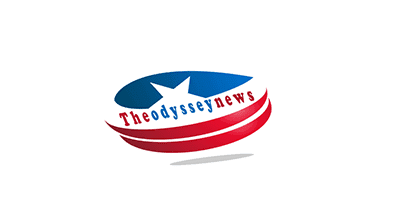 What can happen while missing the flight with Delta Airlines?
When you book flights with any airline, it's better to prepare yourself most of the time. On the other hand, check all the things that are quite necessary & try to pack all the things. But, somehow, there can be unfortunate incidences that you can miss the flight. So, you should know What happens if I miss my flight on Delta Airlines?
Overall the airways have left no stone unturned to make a comfortable journey for the passengers. It's among US major airlines & a great legacy carrier offering the passengers excellent services. However, if you have any concerns about the travel or the services, contact Delta Airline Customer Service. 
Do the passengers get charged for missing their flight?
If you go through the airline missed flight policy, it says in case the customers have missed the scheduled flights; then you can board the next scheduled flight on standby. There aren't any sort of charges you need to pay. 
How late it's allowed to board a flight with the major US airways?
Well, passengers are required to check in about 2 hrs before the departure at the airport, followed by check-in 30min before the departure & need to be at the gate 15 minutes before the scheduled departure.
What can happen if you, while booking your seats, &don't show up?
If you don't show up on the flight that you have booked, then the other flights with the same reservation get canceled. 
What are the consequences when you miss your flights with the airlines?
This is quite possible with any small or big airline that you choose to fly towards your favorite destinations. But, in the case of Delta, you need to associate with the customer representative & ask for a new ticket. 
Moreover, you can get the new tickets within 24 hrs of the scheduled departure. As the above things tell about What happens if I miss my flight on Delta Airlines?
Missed flight policy with the airlines :
While you book your seats, these things need to be sorted out in advance, so you may not face any problems at the main.
Below are the essential points that you need to go through :
As you missed your flight, head to the customer representative for the new tickets 

Now, if you don't want new tickets, the passengers are entitled to a refund & only for the refundable tickets. 

The passengers who don't owe a refundable ticket can go on a future journey with the airlines. 

You can also follow the two-hour policy, which says the new tickets can be booked for the carriers available within 2 hrs of the flight departure. 
Is there any sort of refund if you miss your flight?
If the passenger missed their flight, the airline does not need to pay any passenger bounded taxes. But as you have already paid these taxes, that comprise about 25% of your ticket prices.  
So, there is no way to get a refund from the airlines.
Conclusions:
The readers can read the entire blog & precisely know What happens if I miss my flight with the airline? However, Delta airlines español provides you with all the related to the affordable fares & last-minute deals while flying from Spain. 
you can follow me for updates on anything about traveling as well as exciting deals from all the big and small airlines.
Visit for more Details:
https://www.airtravelmart.com