The Amazing Benefits of Uttanasana Yoga Pose
In the present times, yoga has become the first choice not only of Indians but also of foreigners to stay healthy. Yoga can prove to be an ancient style to protect the body from diseases and other problems.
Yoga is helpful in keeping a person healthy not only physically but also mentally. There have also been several scientific research on the subjects of Yoga and Pranayama, in which these have been found beneficial. In this article, you can know in detail about Uttanasana yoga pose benefits.
Although there are many types of yoga, today we have brought this article for you, in this article you will know that what is Uttanasana yoga pose, and what are the steps and benefits of doing Uttanasana Yoga Pose. So let's begin.
What is Uttanasana? 
Uttanasana is a Sanskrit word in which "ut" means intense, "tan" means extension, and "asana" which means Posture or mudra.  "Standing Forward Bend pose" is another name of Uttanasana.
But whatever it may be, it is known by any name in any language, but this posture has some amazing effect on your body. It not only pleases your body and mind but also rejuvenates your body.
It is a yoga posture in which there is intense stretching in the muscles of the body. It also calms the mind while stretching and rejuvenating the entire body. In this case, your head is under the heart, due to which fresh oxygen-rich blood flows to your brain, which causes a significant amount of blood and oxygen to reach your brain.
Before doing Uttanasana, keep some points in mind 
Before practicing this asana you should make sure to keep your stomach and intestines empty.

Eat your meal at least four to six hours before doing the asana so that your food is digested and there is enough energy for you during exercise.

It is considered best to practice yoga first thing in the morning. But if you cannot practice in the morning, then you can practice it in the evening.
Steps of doing Uttanasana Yoga Pose
In Uttanasana yoga, bending forward steps have to be touched, in which you must use the method given below –
Start with Tadasana or first of all, stand up straight with the help of your feet. Then take a deep breath, and extend your arms upwards.

Exhale while leaning forward at an angle of 90 degrees, lengthening your torso.

Now rest your palms on the ground and touch the feet with your hands.

After this, bend your torso in such a way that your torso and chest touch your thighs.

Now stay in this posture for 50-60 seconds then stand up straight.
Benefits of doing Uttanasana Yoga Pose
Its daily practice improves digestion.

Uttanasana strengthens your thighs and knees.

It calms the brain and helps relieve stress.

Its practice helps in keeping the liver and kidney health.

Problems such as asthma, high BP, infertility, osteoporosis, and sinus can be overcome with this approach.

This makes your thighs and knees strong.

It helps reduce depression and fatigue.

Its practice provides relief from headaches and insomnia.

It tones and activates the abdominal muscles.
Easy Tips while doing Uttanasana Yoga Pose
It may be a little difficult for you to bend properly in the beginning, you can place a towel under your feet to make it easier.

You can also do Ardha Uttanasana instead.

If you want to stretch the muscles of the back of your legs more, you can practice standing on your toes in a bent position.

Precautions should be taken while doing Uttanasana Yoga Pose

Never force yourself to do this asana.

If you have back pain, spinal cord injury, ankle pain, heart problem or hernia, etc., then you should not try to do it, instead, you can do another type of exercise called semi-Uttanasana.

If you experience back pain while practicing, stop doing asanas and consult a doctor.
If you are a fitness freak and want to know more about yoga poses, then you can join a 100 hour yoga teacher training in Rishikesh, India.
Hope after knowing all these benefits, you will never have to say that what are the benefits and steps of doing Uttanasana (Standing Forward Bend Pose).
warning ….?…. Date May/08/2021…?complete your profile…..otherwise, odysseynews did not accept your article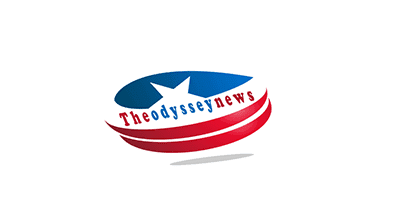 Top Five Fat Free Desserts That You Should Try In Uk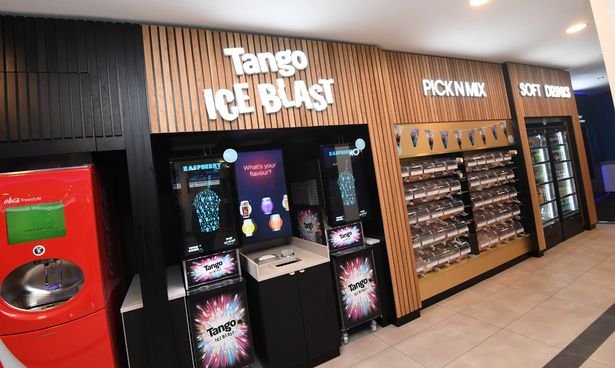 When it comes to dessert, a few things always come to mind. These include chocolate cake or brownies, but some many other flavors and textures can be enjoyed in this genre. For example, a fat-free dessert can easily be made with either fruit or nuts as its main ingredients. However, what does this mean for you? In the case of desserts, they are not as filling as they might be based on their calorie count. Furthermore, they might also be healthier because they do not contain processed sugar or other unhealthy additives. If you want to try some recipes, blog about them so others can enjoy them too!
You can Google the nearby shops to have a drink or meal of your choice. For example, search for tango ice blast shop near me.
What are the benefits of being fat-free?
Being fat-free has many benefits, including losing weight and becoming healthier. When it comes to adding some health and fitness features to your life, there are plenty of delicious and healthy dessert options that you should try.
Here are five of the best fat-free desserts that you should try in the UK:
1. Bananas with Caramel Sauce:
You can use many types of bananas for this recipe, but pia colada-style bananas are the most popular. The recipe calls for two bananas, but you can use one or two if you have them.
The following are five recipes that are made with bananas with caramel sauce as the main dish:
Banana Piña Colada Pie: This pie is a classic favorite made with two bananas and a pot of sugar syrup.
Banana Cream Pie: This dessert is perfect for those who love cream puffs, and it's also rich and creamy without any added sugar. It's best made in an oven preheated to 375 degrees Fahrenheit.
2. Strawberry-Lime Smoothie:
Are you looking for a healthy dessert that is both tasty and filling? If so, look no further than the strawberry-lime smoothie! If you're looking for something to take to a party or to keep on hand in case of an emergency, this is a great option. In addition, this smoothie is also low in calories and easy to make. All you need are some fresh strawberries, lime juice, and ice cream.
3. Angel Food Cake:
Angel Food Cake is a classic dessert that is loved by many. The cake comes from sugar, eggs, butter, and vanilla extract.
In addition to Angel Food Cake, there are many other methods of making it, but some of the most popular methods are as follows:
Preheat the oven to 350 degrees Fahrenheit. A round cake pan with an 8-inch diameter should be greased and floured. Whisk together the sugar, eggs, butter, and vanilla extract in a medium bowl until light and fluffy. Place this mixture in the prepared pan and bake for 30 minutes, or until a toothpick inserted into the center comes out clean. Allow cooling for 10 minutes before serving.
Cappuccino Angel Food Cake: Start by mixing 2 cups of coffee in a small bowl.
4. Pineapples:
When it comes to dietary choices, many people believe that eating less fat is the best way to go. However, this isn't always the case. Sometimes, diets that are low in fat can lead to weight gain. Some studies have shown that eating too much saturated fat can increase your risk for heart disease and other chronic conditions.
Cherry pie: Cherry pie is a delicious dessert that is low in fat and calories. You can make it with various ingredients, such as cherries, cream cheese, and cinnamon sugar.
Fruitcake: Fruitcake is another great choice if you're looking for a healthy dessert option that doesn't involve any calories or fat.
5. Frozen Yogurt:
Do you like yogurt? Try frozen yogurt if this sounds appealing to you. Frozen yogurt is a kind of yogurt that is made from milk that has been frozen. In addition to being a dessert, it can also be a snack. There are many different flavors and types of frozen yogurt available. Some popular flavors include strawberry, banana, peach, chocolate, and vanilla.
One great way to enjoy frozen yogurt is to make it yourself. This can be done by using an ice cream maker or following simple steps. Making yogurt begins with choosing the type. It is important to choose a variety you feel comfortable with, as there are many varieties available.