The aging population and the younger ones, creating a perfect balance – caregivers in Nj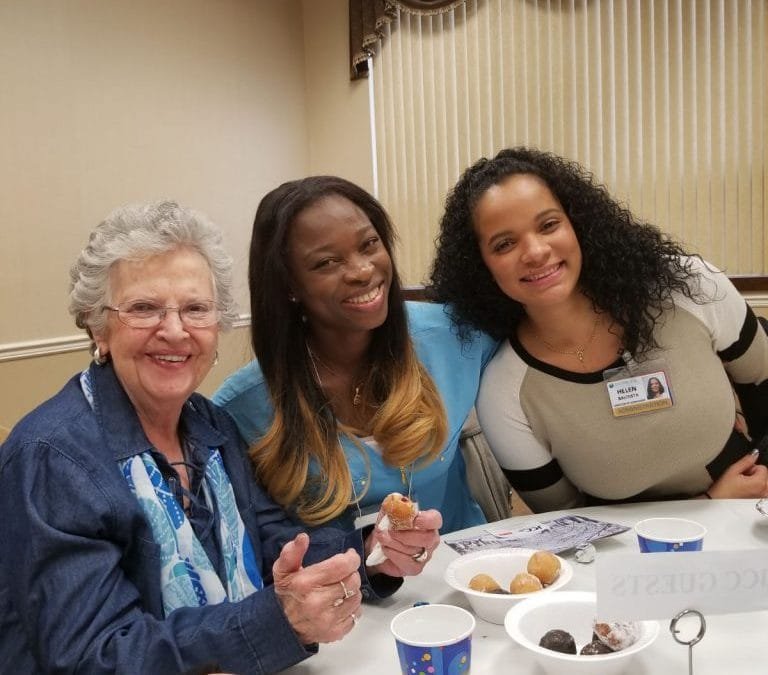 One's health refers to the traditional, objective and biomedical view of the absence of infirmity or disease. And for this we say home health care at home. But to a holistic view, that adds mental resources and social well-being to physical health. So, Health services goes beyond health education and disease prevention. In as far as it is based on that concept and enhances the analysis and development of the health potential of individuals.
The WHO Ottawa Charter defines health in a broader concept as: "the process of enabling people to increase control over, and improve, their health". Based on this notion of health as a positive concept, the Ottawa Charter put forward the idea. And their idea is that "People create and live health within the settings of their everyday life; where they learn, work, play and love". This approach on health, founded on the experience of community and organizational development led to a number of initiatives. And in which one of these is the ROYAL CARE GIVERS.  Royal Care Givers is a local family-owned boutique care agency with a focus on maximizing the health and quality of life of each individual served.
Who are Royal Care Givers?
We are a religious oriented, cloister-affiliated institution providing flexible personalized care to the elderly, psychologically deviant and others in need.
Eventually, parents become older. They become sick, weak and frail. With their conditions come the need for more attention, more love, more understanding, and more importantly, quality elderly care. While you as a child or relative can care for your elders, often, the challenge can be huge as you juggle caregiving with your own family, life, and career. Caregiving for the elderly can be a demanding task, and you can find yourself torn between your own needs and those of the elderly you're caring for.
While elderly care can be difficult with its many demands, it is still important to provide them what they deserve for their own health, safety, and well-being.
This is where you can fully count on us. We provide
Companionship
Personal care
Transitional care
And additional services such as
Medication reminder
Long-term care
Errands (grocery)
Light housekeeping, among others.
Providing elderly care with the help of ROYAL CAREGIVERS stops them from feeling isolated and depressed. We help to partake in social activities, community engagements, and exercises that empower and energizes them.
ROYAL CARE GIVERS do more than just care for your elderly parents or loved ones, we also become almost part of the family. We nurture, care for, interact, and bond with the elderly as well as their families.
How we do home health care at
home?
Part of our properly caring for your elderly is providing them a sense of purpose so they will always look forward to the days ahead of them instead of filling with dread or uncertainty. We gain insight into their values by spending time to talk to them and getting to know their history, how they lived, how life was in their times, and learn values that we can also apply to your generation.
Empathy, patience, attentiveness, dedication, creativity, and trustworthiness characterize us.
Our caregivers are highly skilled accredited and licensed professionals dedicated to providing the highest degree of personalized home care services in an efficient and professional manner.
Our services are very flexible as we have live-in and live-out options available to our cherished clientele.
We provide flexibility in terms of payments too. We strive to be an inclusive agency and care for clients with different budgets.
Royal Care Givers, love and excellence in-home care!
Get In Touch
We Are Always Here For You
Toll-free: 1-800-668-2317
Emergency Hotline: 973- 991-3736
Email: [email protected]
Odyssey has been the lead content writer and content marketer. He has vast experience in the field of writing. His SEO strategies help businesses to gain maximum traffic and success.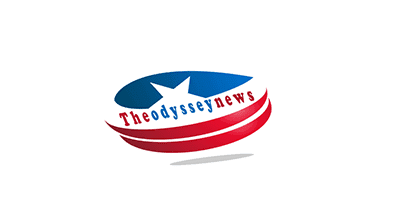 5 Inflatable Decorations For Your Perfect Garden Party
When it comes to planning your next party, making sure you have the right decorations is essential. But with a number of holidays approaching and your garden party just around the corner, what are you going to do? You can make the process easier by picking up some inflatable decor! Whether you want to go for something festive, like a pumpkin patch or Christmas tree, or if you want to keep things on-trend with a little bit of bling, these are ideas that will make your garden party shine!
Introduction
If you're looking for the perfect party decoration, look no further than inflatable decorations! They're easy to set up and can be used in a variety of settings, from your home to your garden party. In this article, we'll show you how to put together the perfect inflatable decoration for your next garden party.
First, gather all of the materials you need: an inflatable ring, some adhesive tape, and some balloons. Make sure that each balloon is at least 2 feet long.
Next, assemble the inflatable ring. Start by anchoring one end of the adhesive tape to one side of the inflatable ring. Then, attach the other end of the adhesive tape to another side of the ring. Make sure that the tape is evenly spread across the surface of the ring.
Now it's time to fill up the inflatable ring with balloons. Start by placing a balloon at one end of the ring and then slowly pull it towards you until it touches the adhesive tape. Once it's in place, press down on it so that it's inflated.
Finally, decorate your inflatable decoration as desired and enjoy your Garden Party Perfection!
What is the party theme?
If you're looking for a festive and fun way to celebrate your garden party, consider using inflatable decorations. These decorations are perfect for any party theme and can add a lot of excitement and fun to your event.
When choosing an inflatable decoration, be sure to think about the party theme. Some great party themes to consider include beach parties, carnivals, and pirate parties. You can find inflatable pirate ships, treasure chests, and bikini babes that will perfectly fit your party theme.
If you're not sure what party theme to choose, don't worry. You can also contact a local party rental company named Pop Up Parties UK   to help you find the perfect inflatable decoration for your event. These companies have a wide range of inflatable decorations that will fit any party theme.
Igloo Event
If you're looking for the perfect way to celebrate your birthday, then an igloo party is the perfect option! Igloo parties are easy and fun to organize, and they provide a unique and exciting experience for your guests.
First, you'll need to find an inflatable igloo dome. These are available online or at most party stores. Once you have your igloo, you'll need to prepare the party area. This will include setting up tables and chairs, decorating the walls with paper lanterns, and preparing food and drinks.
Once everything is ready, it's time for the guests to arrive! You can have everyone gather inside the igloo, or you can have them enter through different entrances. Just be sure to keep the party area clean so that everyone has a great time.
If you're looking for a unique and memorable birthday party, then an igloo party is definitely the right choice!
Party Decorations
If you're looking for the perfect party decoration, look no further than inflatable decorations! These fun and colorful additions will add life to your party and make it that much more enjoyable.
Some of the most popular inflatable decorations are clowns, dinosaurs, and superheroes. Clowns are a great way to lighten up any party atmosphere and are sure to get everybody laughing. Dinosaurs can be fun and scary at the same time and will provide a focal point for all of the children at your party. Superheroes are perfect for keeping everyone safe while they're having a blast dancing and celebrating.
Food & Drink
If you're looking for something festive and fun to add to your garden party, consider inflatable decorations. These colorful creations are perfect for munching on while enjoying the company of friends and family.
Some of the most popular inflatables are food items. You can find everything from burgers to cake pops to tacos. Just be sure to choose something that will fit in with your party theme. If you're celebrating a movie or movie-related event, for example, you might want to go with themed food items like popcorn and candy bars.
If you're not quite sure what kind of inflatable decoration would be best for your party, don't worry – there are plenty of online retailers that carry a variety of these unique items. Just get in touch with them directly and they'll help you find the perfect product for your occasion.
Entertainment
If you're looking for something fun and festive to bring to your next garden party, consider inflatable decorations! These decorations are sure to get everyone excited and entertained.
Some of our favorites include the unicorn ride and the bounce house. Both of these attractions are perfect for kids and adults alike. Plus, they're both very affordable.
If you want to go a bit more adult-oriented, we have a few choices for you. Our selection includes the giant Jenga set and the coloring competition stage. Both of these attractions are sure to keep guests busy for hours on end.
Whatever you choose, be sure to have plenty of fun at your next garden party!
Supplies and Safety
To make your garden party extra special, inflatable decorations are a great way to add excitement and fun. However, be sure to take precautions when handling these decorations.

Always use caution when inflating these decorations. If you do not have experience inflating them, find someone who does before you start. Do not attempt to inflate them if they are damaged in any way.

Always keep a safe distance from the inflatable decorations while they are in use. If they become damaged or blown away by the wind, be sure to replace them as soon as possible.
Our work is to develop the marketing strategy for a better result.