The 3+3 Guide to A Great Web Design Portfolio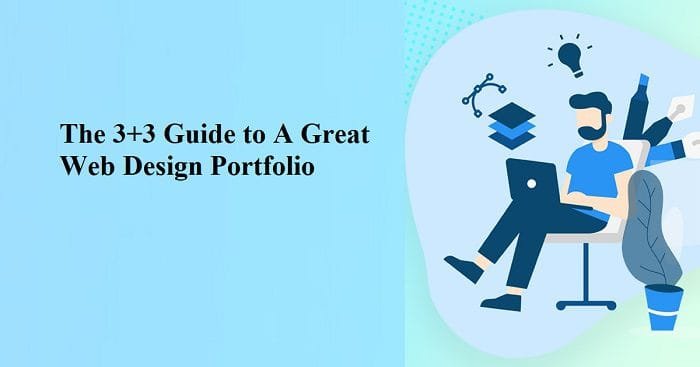 Do you know that there's a difference between a resume and a portfolio. There's no rocket science in understanding the difference. While other professionals have a resume; web designers and web developers have a portfolio. With a web design portfolio, a professional web designer tells its clients/recruiters about everything he/she is capable of and everything that has been accomplished previously.
A web designer's portfolio is the surefire tool for self-marketing. Showcasing or exhibiting the projects becomes a cakewalk with a portfolio. Conceiving an amazing and creative portfolio isn't daunting. You can come across multifarious ideas scattered all over the internet in the form of YouTube tutorials or blog posts. Though they don't guarantee the next opportunity, they do assure the portfolio upsurge.
There's a way to bedeck the web design portfolio. By following the process step by step, it becomes easier to design a professional portfolio aptly. If you are reading this line, you're eager to build an effective portfolio. Peruse ahead to understand for crafting an effective and vital web design portfolio. Let's dive in.
The Golden Elements
As per a recent survey conducted by an American I.T magazine, portfolios with the accurate order of elements increase the chance for bagging an opportunity by 15%. But that doesn't mean other portfolios remain on the turf. It's just about the design discipline that companies/clients adore.
Introduce Your Professional Side
Trends change with time and when it comes to a portfolio, your hobbies and taste in music are the least priority for recruiters. They are interested in your professional accomplishments, industry expertise, and so on. Always highlight the projects because they add weight to the portfolio. With the accuracy of these details, the genuineness of the portfolio will automatically shoot up. It is mandatory because recruiters & clients go through a lot of web design portfolios before making the final conclusion. Watch out for this step! Always include that little bit of contribution that adds weight to the portfolio.
A Bit of Bragging Never Harms
On an honest note, when web designers and web developers get creative, they're bound to produce the Magnum Opus of their resumes and portfolios. Your portfolio is a reflection of your work. You must mention your prowess in it. But hey, being quirky is an art and should be executed with perfection. Looking out for inspirations isn't bad. Always checkout some amazing web design portfolio examples online because you might end up bagging a lot of ideas.
Rolling Over Challenges
Here's another way to tell others about your Game Changer quality. Whether you resolved a project you didn't make or learned a new skill or authored a blog/article post, simply include it in the portfolio separately. How did you tackle the problem, if faced, put it on the portfolio. This will help the recruiter/prospective clients with your additional skills.
The Link To Social Media
If you are sharing your work samples on social media, congratulations, you're on the right path. Now you just require sharing the link to your work samples in the portfolio. Adding a screenshot would recruiters/clients to understand the amazing output for which you've been grinding day & night for hours. Undoubtedly, integrating social media links means driving more positive results. If your work has been shared, by any means, it is a great add-on for your portfolio.
The Logo
This one is a crucial point. There are several web designers that have branded their businesses. Sadly, they do not include the logo. For web designers, the brand logo holds importance because it reflects them in the professional world. If you're among those having a branded business then never overlook the logo. Always include it in the portfolio because it will make the portfolio look more professional to prospective clients.
Context of Projects
To form the portfolio standout, including the setting of projects ought to not be untouched. Reverberating with a client and giving the proper subtle elements like what was done on the venture and how it was done should be specified. Specify each detail for finishing the project, the extra add-ons, adjust etc. Make beyond any doubt that source code or its test is unmistakable to the open on your portfolio. This would offer assistance to your prospect clients to get it how flawless your code is. A few key focuses are recorded underneath that ought to be highlighted:
A brief depiction of the project & its requirements
For whom the venture was (personal/client)
When was the project accomplished
Things To Keep At Bay
There are a hell lot of things that shouldn't be included in a web design portfolio. We're highlighting the rational ones as of 2021. Do not miss out on them.
Just because it is popular doesn't make it a mandatory element of the portfolio. Honestly, it is an outdated embellishment that a lot of web designers in India are using. Wake up guys, this ain't a necessity. Even the prospective recruiter cannot clearly understand the authentic skill set prowess. Chuck it from the portfolio because it will not fetch you the front row.
Web Design Guru, Web Stylist, Web Doctor etc.- Such quirkiness makes you a douche bag. There are professional industry titles that exist for a reason and the web search is performed using those specific terms. Just avoid this quirkiness, please.
Your peers find you funny don't mean recruiters would find you funny too. When your craft a portfolio, keep it immune from humor, and maintain professionalism. You have n idea about who is reading the portfolio. Exclude humor.
Closing Thoughts
Don't halt upgrading your portfolio after you graduate or begin finding victory. Keep working on it. Update it. Recode it. Your online portfolio presents you to the world and you'll effortlessly miss out on modern openings by not keeping it overhauled. Impose these tips and you'll accomplish a fabulous portfolio.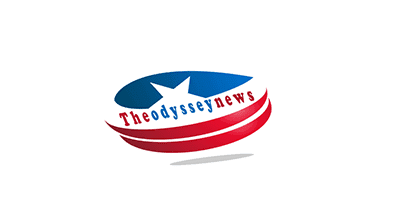 8 unique tips for choosing the best carpet for your home in 2021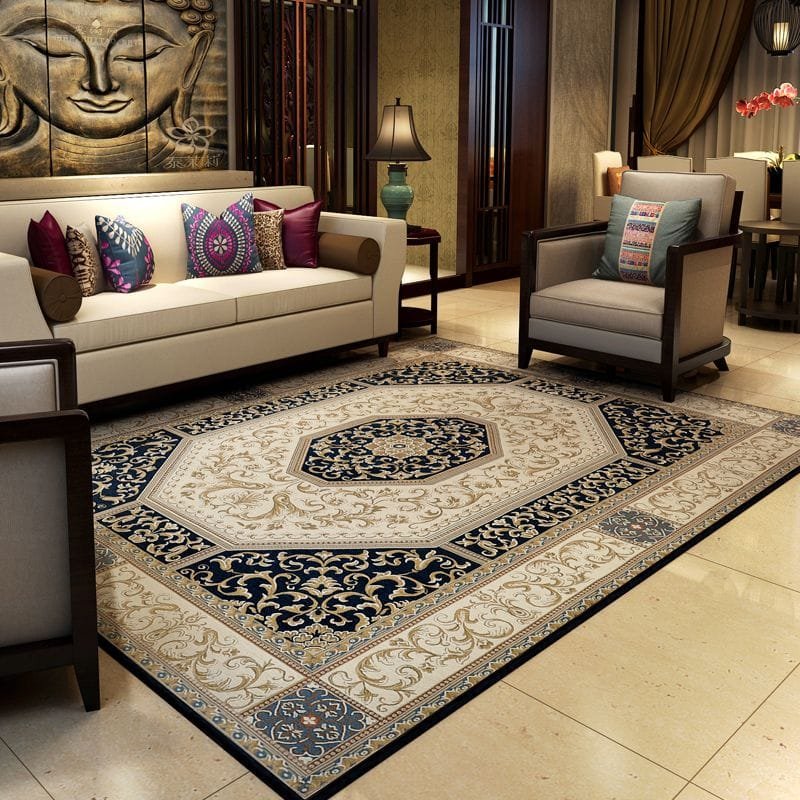 You cannot ignore the floors if you want to make your room look perfect. The beauty of the floors is enhanced by proper carpets or rugs. The carpets embrace the floors with the utmost care. As a result, the floors can be saved from damage too, all thanks to the carpets.
But, there are various kinds of carpets and rugs available in the market. So, if you plan to buy the best carpet for your home but are unsure about which one to buy, then here is the post that will act as a practical carpet buying guide for you. 
This post will talk about several tips to select the best carpets and rugs for your home. It is not always easy to choose the best carpet because it has to look good, and the color and style should fit well with the rest of the decoration. 
The carpet is a crucial accessory that transforms the look of the space, makes the room comfortable, and additionally provides insulation in winter. The carpet is similar to jewelry that will deck up space in the most beautiful ways possible. 
The main thing you have to know is the ways to choose the right kind of carpet. So, below are the tips to choose the best carpet for your home. 
Tips for selecting the best carpet 
The kind of carpet will be determined by the shape and size of your house, the family members, your budget, and the ambiance you want to reflect. Different carpets serve multiple purposes, and after knowing your primary motivation to buy the carpet, the carpet selection will become much easier.
We list down some of the factors which will act as crucial tips that may help you choose the best carpet or rugs for your home.
The size of the room is essential. If the room is small, then you must go for a smaller carpet. If your room is large, then a larger carpet will be required. 
In small rooms, you can use rugs, which will cover a few selected portions of the floor and not the whole floor. If the floor is a little bit visible in the small room, then the room looks bigger than the actual size.
There are roughly thousands of color variations and designs of carpets available in the global market. However, if the color of the wall is in some darker shades, then it is advisable to buy some light or white carpet. 
If the walls are of some light neutral colors, you can either select an equally light color or a darker shade. Of course, a monochromatic look in a lighter room is much better than in a darker room. But we know that the contrast looks better.
If you have kids and pets in your home, then you must choose low-maintenance carpets. In case when there is a food stain on the carpet, you can remove it quickly. There are cotton, synthetic, and polymer carpets. You can choose Persian rugs as per your choice, and also as per the climate. You can select thinner carpets if the weather is too hot. You should go for Iranian traditional Persian rugs.
Carpets and rugs can be placed in the bedroom, living area, and stairs, and at other places. Depending on the usage and position you want to put the rug, and then you should choose a carpet. 
The one type of carpet you keep in the living area may not go well in the bedroom and vice versa. So, the carpet for the bedroom should be soft and subtle, but the same carpet may not work for the dining area. The carpet for dining or living space has to be a bit dense and harder, so it can last longer.
While selecting the Persian rugs, you can consider how and where you are going to place them.
The budget is essential because, without funds, you cannot get the carpet you want. Suppose, if your budget is five thousand and the carpet you selected is worth fifteen thousand, then it will be problematic.
We know that interior decoration is important, but that does not mean that you have to dig a hole in your wallet. So, you can plan the budget first and then start planning to purchase a carpet. We prefer not to buy any carpet that you find random. Before purchasing a carpet, there are certain factors that you need to consider. 
Take a look at loop piles.
Loop piles are precisely in which the yarn is formed into loops. There are many variations of the loop piles, such as formal, linear look, and ribbed pattern.
Random loop piles give the carpet a textured and casual look.
Consider your preferred fiber type.
Carpets are available in one hundred percent wool, wool-nylon mixes, and myriad synthetic fibres. Wool gives a cooler feeling in summer, and it is warmer in winter, while it is not necessarily more expensive. 
While talking of synthetic fibers, solution-dyed nylon is the perfect selection. 
Cut piles in the carpet include plush piles, which give a super soft feeling and look like velvet. If you want that squishy, luxurious feeling, you must choose dense, plush-pile carpets that are lovely but keep in mind they show footprints.
Conclusion
You can get to know the essential tips to consider while selecting the best carpets for your home. Our short carpet buying guide will help you to choose the best carpet for your home. Then, you can choose the rug based on your preferences and considering the essential factors.
12 Crazy Ways to Change the Colour of Your Home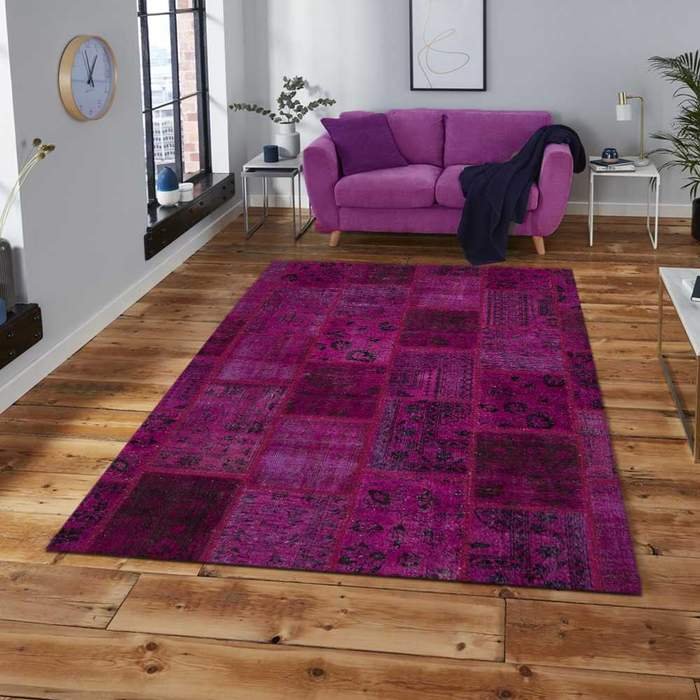 Dyeing your home's items is the perfect way to change up a room and give it a new look. Did you know that many home items can be dyed? Whether to even out a color or just for the sake of change, it's easier than you think! We've collected some of my favorite DIY dye projects from around the web and gathered links so that readers can try them too. The idea of dying home items isn't new, but it is a great way to change your space and make it feel fresh. Many online tutorials give you ideas to get started with this project. We have some ideas if you want to know how to dye fabric for a pillow cover, area rugs for a new look, or a tablecloth! Ready to get crafty?
1) Paint Your Furniture
Yes, this is an oldie but a goody. There are so many tutorials for painting furniture on the internet that it's hard to know where to start! Choosing colors or patterns can be fun and a great way to makeover your room with just some paint and brushes in hand. Painting an old furniture item will give it a new life, and you'll also get to experience the satisfaction of completing your DIY project. You can refresh your home or create a whole new look with just some paint and patience!
2) Dye the Old Wooden Vase
If you're looking for a new, inexpensive way to bring color into your home without having to buy anything, try this. You can take any old vase or large jar that's made of wood and dye it with some water-based acrylic paint tinted the color of your choice! This is an easy project as all you need are two coats of paint and a couple of hours to let it dry. This project is perfect for those looking for an easy way to create color in their home with something they already own, without having to buy anything new! You can take any old vase or large jar that's made of wood and dye it with some water-based paint for a fresh and new look.
3) Paint Your Old Candle Stand
Painting an old or worn-out candle stand is a great way to add some color to your home while also making the candle holder look sleek. Apply two coats of paint with drying time in between, and you're all set!
TIP: Add layers of clear coat for extra protection on acrylic-painted furniture (or even painted walls) so that it doesn't scratch easily or fade.
4) Dye Old Rugs
Renew the old rug in your house by dyeing it. You can do it in many ways. A few quick and easy options include using food coloring or dyeing material with an old rug hanging over the bathtub so that you can soak it longer than just about anywhere else! If you have old or worn-out oriental rugs, you can take them to a store like Carpet One that offers rug dyeing, and they'll help make your old rugs look new again.
TIP: To make sure the color looks great on any rug, it's a good idea to test the dye on an old rag before doing anything else.
5) Paint Rattan or Wicker Accessories
Rattan or wicker accessories can be painted to match your new room color. It is a great option for old items that need updating and doesn't want to spend tons of money on new ones. There are plenty of other ways to change the look and feel of your home without spending any extra time or cash. Painting wicker and rattan furniture are also one of them.
6) Paint Hanging Planters and Pots
Paint hanging planters and pots bring color and life to your home. Give them a new and fresh look by painting them in colorful hues. It also makes your house look more alive and colorful. You can also add a different plant to your garden or add flowers in the pots and planters.
7) Tapestries
Another option to think about is a tapestry to change the color of your home. These typically come in two pieces, and you can hang them as curtains or use one piece on the wall near an entranceway, for example. It also adds a nice pop of color to the room without too much time or money invested.
8) Dye a Jute Basket
Jute baskets are a great way to store items, and they can be dyed in any color, so you don't need to buy a new one. You have to soak the jute basket in hot water with some clothes dye for about an hour or until the desired color is achieved. It also makes it a unique piece that won't get mixed up with other baskets. A dyed basket is used for an outdoor space as well.
9) Paint an Old Dresser
Paint an old dresser in a new color and add some knobs. This is also a way to liven up the room without buying something brand-new. Paint it with your favorite colors or paint different parts of the dresser different shades for maximum effect! A colored dresser creates a vintage retro vibe in your home. It is also the best pick for the entrance.
10) Painting faux Flowers
Faux flowers are a quick and easy way to spruce up your home! Painting faux flowers is an excellent way to create a new flower arrangement. You can also paint the leaves in different shades of green for added effect. It will completely change the vibe of your home.
11) Decorate with Gold or Silver Candles
Have some fun by adding gold or silver candles into your home decorating scheme! You can make your custom candles by coloring plain white with metallic paint in silver or golden tones. Or you can buy some gold or silver candles from a store and add them to your home decorating scheme!
12) Change the Handle on Your Door
Change your door handle to match your colored dresser! This will give off an even more retro vibe in your home, which is great for vintage lovers out there. The different colors of doors can also make it easy to identify where each room leads as well!
Wrapping Up
With different colors adding new life to your home, you'll be able to transform it from drab and dull into a cheerful space. It doesn't take much work either! Add color to your home with throw pillows on the couch or chairs in certain rooms, paint one wall a bold shade before painting the rest white, or buy rugs for each room at RugKnots. Take some time today and think about how changing up your home's vibe will make you feel so happy when you walk through the door after a long day outside. What do you envision?