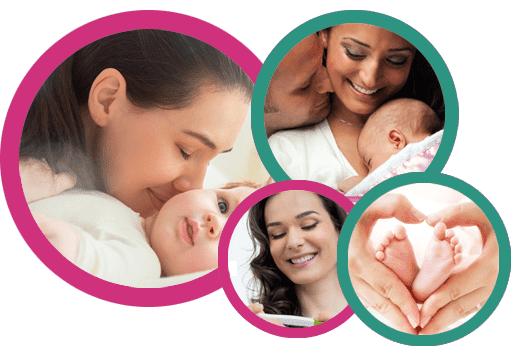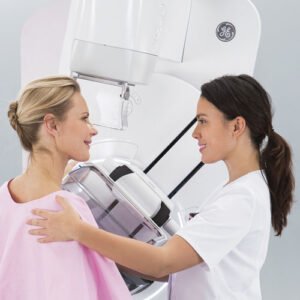 Test Tube Baby is an advancement in medical science. It has allowed many infertile women to achieve motherhood. This technique is for the women for have damaged or blocked fallopian tubes. This process is adopted when the fallopian tubes are damaged, uterus is normal and sperm count is normal.
Procedure
The procedure involves the use of laparoscope, to extract eggs from female's body. The eggs are placed in test tube and inseminated by sperm overnight. Those eggs are placed in test tube to develop until a specified time. After that, they are transferred back to the woman's body. The process is called test tube baby because it is usually taking place in the test tube. Also referred as "test tube fertilization." The procedure has given many successful results.
The more scientific term used for test tube baby is In-vitro Fertilisation. There is no difference between the two. Both are two different names of the same process. It is an alternative of natural pregnancy. Basically, Test tube baby is the old term used for IVF. The procedure of test tube baby is same as of IVF. The only difference is that test tube is used in the former method whereas petri dishes are used for the purpose of fertilisation in the later.
Test Tube Baby in Pakistan
Australian Concept's IVF Clinic is considered as a pioneer of test tube baby in Pakistan. We have successfully treated many patients from Pakistan and other countries. We are known for our pre-IVF work up in which we aim to increase the chances of natural pregnancy before commencing IVF. We are one of the very few IVF clinics in Pakistan which provide IVF training as well. We follow international protocols along and provide high end facilities for successful procedure of test tube baby in Pakistan.Besides, Test Tube Baby / IVF, we provide a number of other infertility treatments and ART techniques including IUI, ICSI, IMSI, etc.
Cost
The cost of test tube baby in Pakistan is less as compared to other countries. High end facilities,  experienced doctors and advanced technology is used in Pakistan for the procedure. Cost effective and accessible treatment is provided for infertility in Pakistan. The cost of test tube baby in Pakistan may vary from Rs.300,000 to Rs.550,000 depending upon various factors including the number of cycle. The success rate may also vary depending upon the age of the women and her medical history.
Who should go for Test Tube Baby?
Any couple who has been trying to conceive for an year and has been unsuccessful should see an infertility specialist. The infertility specialists will recommend you a treatment according to your medical conditions and history. Test Tube Baby in Pakistan has given a lot of hope to infertile couples. However, it is crucial to see an infertility specialist so you can be diagnosed correctly and appropriate treatment can be recommended to you.
Complications
Test tube baby has its fair share of risks and complications. The complications and risk that may arise out of the treatment can include:
Multiple Births
Ectopic Pregnancy
Birth Defects
Premature Birth
Risk to offspring
Risk of infectious disease
Success Rate
The success rate of test tube baby has greatly increased over the decade. This is due to the advancements in the medical field. Earlier, the success rate used to be 30 to 40 percent. But now, it is between 60 to 65 percent. The success of this treatment vastly depends upon the age and medical history of the patient. Women less the age of 35 have chances of higher success as compared to women beyond this age.
IVF Success Stories
Where IVF procedure involves a number of risks and painful medical procedures, it also causes emotional and mental stress. Rarely, one cycle of IVF gives successful results but most of the time, couples have to go through two or three cycles before receiving success. Along with other factors, IVF's success also depends upon:
Embryo Quality.
Endometrium i.e., lining of womb.
Embryo and Endometrium synchronisation.
Sedentary lifestyle has adversely effected the quality of eggs and sperm. Due to it, infertility rate has been increased greatly. Even youngsters are having poor egg and sperm quality. We, at Australian Concept's IVF Clinic, has helped many such couples in solving their infertility issues. One such story is of a young couple whom we helped achieve the desired results,
Mrs. Wahid aged 35 years contacted us after a series of failed treatments at other infertility clinics. The reason of their failed IVF treatments was the poor quality of eggs. Our team of specialists recommended them special stimulation. This special stimulation was administered to her very carefully at selected hours. The stimulation proved successful and better of quality eggs were produced. Later, the doctors started the IVF procedure which was done successfully. After two months of treatment, the couple gave us the news of their pregnancy. IVF Success Stories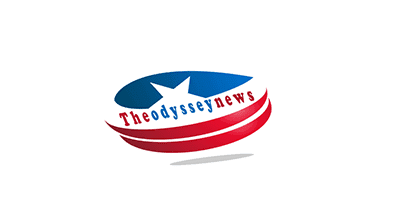 How is AI Changing the Entertainment world !
Whether you're a fan of AI or not, there's no doubt that it's changing the way we experience entertainment. So are you ready for the future?
We all know that AI is changing the world as we know it, but what about the entertainment industry? How is AI changing how we watch movies, listen to music, and play games? In this blog post, let's explore how AI is changing the entertainment industry and some of the ways it is benefiting consumers.
As artificial intelligence continues to evolve, it's starting to impact the entertainment industry significantly. AI is being used to create more realistic and lifelike characters and to design new and innovative ways.
Some experts believe that AI will eventually supersede human creativity and that all aspects of the entertainment industry will be transformed by it. For example, some films are already being made entirely with the help of AI.
Some of the benefits of AI in the entertainment industry include:
More lifelike and realistic characters
New and innovative ways to experience entertainment
Increased accuracy in predicting consumer trends
The ability to create entire films by AI
What do you think about these benefits? Are you ready for a future where AI plays a significant role in the entertainment industry?
Some experts believe that AI will eventually supersede human creativity and that all aspects of the entertainment industry will be transformed by it. For example, some films are already being made entirely with the help of AI.
What do you think about this possibility? The entertainment world has seen a lot of changes in recent times. With technological advancements, the media and film industry has automated many processes too! The use of Artificial Intelligence (AI) within this domain is what drives businesses to find innovative new ways how they can market or distribute content. From music composition to movie production with Virtual Reality/AR capabilities offered by some AI programs nowadays. In our next post, we'll look at those using these technologies most effectively.
It has become quite difficult to function without AI's help. The same goes for the entertainment industry as well. AI is changing how we watch movies, listen to music, and play games. Let's explore how AI is changing the entertainment industry and some ways it benefits consumers.
AI's benefits in the entertainment industry include more lifelike and realistic characters, new and innovative ways to experience entertainment, increased accuracy in predicting consumer trends, and the ability to create entire films by AI.
1) Personalized User Experience
AI is not just for robots anymore! The entertainment industry uses it to create personalized user experiences that keep people engaged. So, for example, if you're a big fan of action movies, Netflix will show more recommendations based on your preferences and interests – giving them everything they need in one place without having too many options overwhelming anyone at any time, which improves both engagement rates as well as satisfaction with services/products provided because there are fewer worries about what may be coming up next or how long it'll take until something happens again!
Surely, advanced analytics and AI capabilities help entertainment and media houses grow their customer base and deliver exceptional content to users. Maybe, that's a good reason to implement an AI-based solution in your media business!
Here are some present and future examples of personalized user experience:
Retail and eCommerce
Dialog interfaces
Entertainment
Healthcare, Personalized Medicine, and Precision Medicine
2) AI in Marketing and Advertising
The use of Artificial Intelligence in entertainment is to enhance marketing and advertising campaigns. For example, the promotion of events, movies, or music can be one way that AI will help us within this industry; all such campaigns require many human resources but also consume plenty of time which means they're difficult for companies who lack sufficient staff on hand at any given moment, fortunately, though we have applications like these! With artificial intelligence, they can monitor user engagement with content across social media platforms (which could then allow them to make changes) and sentiment about what's being promoted – as well as suggestions made instantly during planning stages. Suppose the necessary-this process becomes much more straightforward than ever before.
For example, AI can be applied for real-time monitoring of user engagement with content across social media platforms or suggest changes or improvements to a campaign strategy on the fly!
3) Use of AR and VR
With the use of AI in virtual reality, developers can create environments that are more believable and responsive. In addition, they can make AR apps that give users an interactive experience with 3D models or characters while they're experiencing their real-world surroundings.
AI in virtual reality opens up new possibilities for creating more believable and lifelike VR experiences. Whereas AR superimposes computer-generated images on top of our real-world surroundings, which can be helpful when trying to view something from different angles or get accurate measurements about what's happening around you without taking off your glasses
The use of artificial intelligence in the fashion industry has grown dramatically over recent years. Ai is being incorporated into many aspects, including modeling environments. Hence, they behave according to how humans would act based on their movements and generate 3D models that complement certain areas needing enhancement, such as clothing detail, for example, when designing new clothes which will have better quality than ever before due to this technology's assistance.
4) Ongoing Streaming
Ongoing streaming is an innovation that utilizes AI to process and dissect information progressively. This considers close prompt choices and activities and gives continuous experiences into what's going on. Various enterprises use continuous streaming, from online retail to monetary administrations.
In web-based retail, for instance, AI can follow purchaser conduct and recognize patterns. This data can change costs and stock levels progressively, guaranteeing that purchasers generally have the necessary, thin things in the monetary administration industry; AI can be utilized to recognize misrepresentation and illegal tax avoidance. By breaking down huge informational indexes continuously, AI can distinguish designs that might demonstrate crime. This data can be used to forestall extortion and safeguard clients' funds. Constant streaming is likewise utilized in various enterprises, including medical care, transportation, and assembling. As AI continues developing, almost certainly, continuous streaming will turn out to be progressively typical, altering how organizations work.
To wrap things up is ongoing streaming. Artificial consciousness today helps amusement organizations in the customization and transmission of content continuously. Thus, AI in amusement further develops client experience and improves promotion deals through the designated methodology. Furthermore, artificial reasoning vows to assume an essential part of the streaming business by giving effective methods for encoding, disseminating, and sorting out information.
5) Search Optimization
Before, inquiry improvement was a manual cycle. Website admins would cautiously choose watchwords and add them to their site's code with an end goal to further develop their webpage's positioning on indexed lists pages. Be that as it may, this cycle is presently not viable. With artificial reasoning, web indexes are currently ready to decipher a client's expectations and convey more essential outcomes. Thus, AI is assuming an undeniably significant part in inquiry improvement. Artificial intelligence-controlled apparatuses can assist website admins with recognizing the most pertinent catchphrases for their locales and guarantee that their substance is appropriately advanced for search.
Likewise, AI can help naturally create meta labels and depictions bound to bring about clicks. As AI keeps advancing, it will become much more significant for website admins to use AI-controlled apparatuses to remain in front of the opposition.
The present computerized reality isn't so natural to comprehend! Take the query items, for example. Today, there are excellent materials online on a specific theme, and finding solid ones is hard. You can surf for quite a long time on the net and might, in any case, not find the specific snippet of data you need. That is where Artificial knowledge comes to play!
With AI-based calculations, many main stages have upgraded their query item capacities. That implies you can find the specific thing you need in short order. You want to apply a few channels, and you are all set. Search by picture and recordings are a portion of the utilization of such a pattern.
Simulated intelligence is changing media outlets amazingly. It's not just about motion pictures and TV shows any longer. The fate of AI-driven diversion is brilliant, and we at Futurism are eager to be a piece of it. Watch out for our site for additional updates like this on how AI is molding the universe of amusement; Clearly, AI in the diversion has opened the entryways for the vast majority of new open doors!
6) Custom Chatbot Development
Chatbots in the media and entertainment industry provide various benefits to improve your experience, including a grander scale when communicating with audiences and hassle-free browsing. For example, advanced chatbot technology can even understand user behavior based on previous interactions so that they offer recommendations tailored just for them! All you have to do is hire an Artificial Intelligence developer – who's always ready for Custom bot development.
Chatbots are the future of media and entertainment. The new, advanced bots can even understand user behavior to offer them recommendations! So all you need is a perfect AI developer for your chatbot development-all, ready with Custom bot creation.
Chatbots have driven the Media and media outlet by having the option to convey customized content, new media amazing open doors and increment the adequacy of correspondence on any stage in this age of the twenty to thirty-year-olds viewership across computerized channels have expanded, there are various classifications, time allotments, and these are additionally accessible on the web through associated gadgets. Chatbots assist crowds with getting appropriate information on the data that they are looking for. A climate bot, the gaming bot, bots like Alexa and Google Home, and the leeway bots are instances of chatbots in the media and media outlet
Online Gaming – AI has revolutionized online gaming by playing a significant role in making characters and enemies react quick to actions. As a result, developers can now create solid frameworks for incredible games with immersive experiences at low costs, which was previously not possible without manually programming!
When games become more immersive, developers have turned to AI for help with coding. This costs them less and helps create robust frameworks that give gamers an excellent experience at affordable prices.
Games are becoming more realistic and immersive with the help of artificial intelligence. Players can now enjoy Live casino Games sitting at any part of the world with the help of AI only. AI helps by allowing quick, natural reactions to characters in game worlds and learning processes for enemies that gamers will face off against on their journeys through these virtual realms. This means developers do not need to spend money or time coding everything traditionally because they can build robust frameworks using AIs instead!
The future of entertainment is AI. The technology has made it possible to recommend personalized content in real-time and with a click or tap away from any device user's hand! Of course, this means that companies who want their business on the cutting edge will need an engine like our Movie Recommendation Engine-powered platforms if they wish for success; what good does being first do you when everyone else can be second?
Give your customers a one-on-one experience with personalized recommendations that will keep them coming back for more. The future of marketing is now possible thanks to AI and machine learning technologies like deep neural networks (DNNs) and genetic algorithms (GAGL). These can pick out what you need based on past purchases or other preferences without compromising quality to get maximum value from every customer!
There are no limits to human resourcefulness.
Soon, the implementation of artificial intelligence will have no boundaries. It makes our lives not just more comfortable, but also more exciting and engaging. With artificial intelligence technology, we will get a more captivating and fascinating future in all spheres.
Remain tuned – being energizing, times ahead are going!
Karanbir singh is a 26 years young personality with 5 years of expertise in content writing & management. Right now Karanbir resides Dubai & is associated with OTT Infotech Ltd.