Tencent stock falls as Prosus/Naspers to sell shares to fund buybacks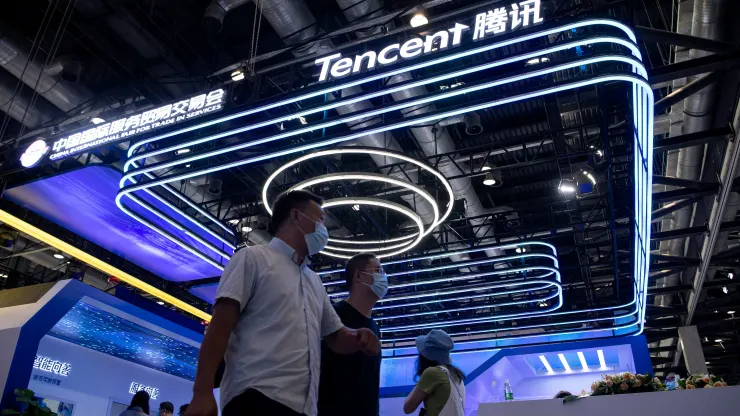 Technology investor Prosus NV will tap its huge stake in China's Tencent to fund a stock buyback in itself and parent Naspers, the Dutch firm said on Monday, knocking shares in the Chinese tech giant.
The move is aimed at closing a gap between the market value of Prosus/Naspers and that of the 28.9% stake in Tencent they own, which is currently worth about $136 billion.
Prosus itself is currently worth less than that stake at some 109.8 billion euros ($116.2 billion).
"This will efficiently unlock immediate value for shareholders because we're selling (Tencent) shares at full value and we're buying back our stock at a considerable discount," CFO Basil Sgourdos said.
Prosus shares, which are down 27% in the year to date, jumped 10% on the news to 58.36 euros in Amsterdam as of 0750 GMT.
Shares in Naspers in Johannesburg were up 13% while shares in Tencent were down 1.5% in Hong Kong.
"We will continue to do this as long as the discount is at elevated levels," Prosus/Naspers CEO Bob van Dijk said of the buyback plan, underlining that the process will be gradual but there was no specific timeframe or size limit on the sales.
As a rough indication, the company pointed to a maximum sale of 3-5% of the daily trade volume in Tencent shares.
"It's a big bazooka idea to address a market inefficiency but that also retains our exposure to (Tencent) one of the best companies on the globe," Van Dijk said.
Van Dijk, the highest paid executive in the Netherlands with a pay package worth $15.8 million for the past year, did not receive one part of his bonus that had been dependent on reducing the valuation discrepancy.
The share sale plan came as a surprise as Prosus had agreed not to sell further Tencent shares after selling a 2% stake worth $15 billion in 2021.
Asked about it, Sgourdos said he did not think violating the lock-up pledge was a problem.
"It's something we had to consider in arriving at this decision. (But) we think that this is the right thing for our shareholders. And, you know, we have Tencent support in this decision."
Tencent said it supports the move and expects the impact of the share sale to be "limited".
Separately, Prosus said it had sold a $3.67 billion stake in JD.com.
Prosus and Naspers shares have fallen sharply over the past year amid a tech sector sell-off and a Chinese government crackdown on tech companies.
"The sale does not have any impact on Tencent's operations or fundamentals," said Union Bancaire Privée senior analyst Vey-Sern Ling.
"It is unlikely that China's regulatory environment, which is improving, is a major consideration."
Sgourdos said the company remained committed to China.
"We still have a very strong belief in Tencent and the Chinese economy and its ability to grow," he said.
Investors say the complicated cross-holding structure between Prosus and Naspers has also hurt their share price.
In addition to Tencent, Prosus houses all of Naspers' overseas investments in online classifieds, food delivery, fintech and education software — though the impact of Tencent dwarfs the performance of the rest.
Both companies reported a fall in trading profit from non-Tencent businesses for the full year ending March 31, as they grew sales but increased losses.
"Results were better than we expected on revenue but lower on profitability," said ING Bank analyst Marc Hesselink in a note.
The current discount of Prosus to the value of assets it owns is 54% and at Naspers 65%, according to company-provided figures.
Prosus is in talks to sell its stake in Russia's Avito, which had been valued at $6 billion before the Ukraine war.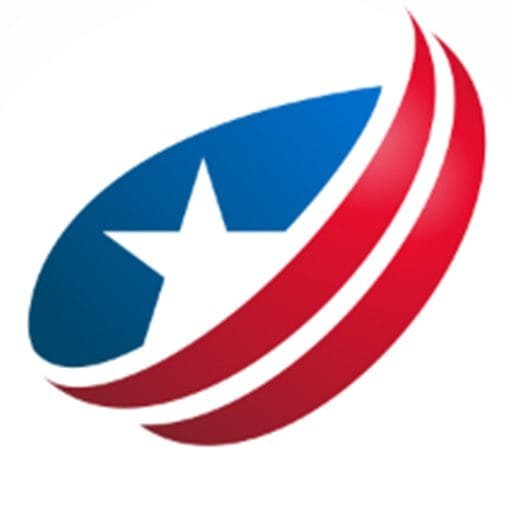 Odyssey has been the lead content writer and content marketer. He has vast experience in the field of writing. His SEO strategies help businesses to gain maximum traffic and success.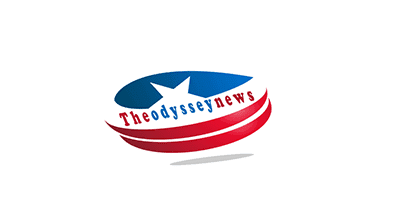 Motivational quotes can change your way of observing the Things
Intro 
Posting quotes online is prevalent from time immemorial and even today we can see people uploading different types of quotes from motivational to inspiration and success quotes on several platforms. Apart from it meme quotes are also being uploaded by people by generating them from platforms like scatterpatter incorrect quote generator. Here are the major impacts of motivational quotes which changes you way of observing the things.
Inspirational quotes and how they change our life
Inspirational quotes are created by brilliant brains who share their success stories with people in the form of short lines and phrases. These quotes are very meaningful and evoke deep thinking in human brain. By reading to motivational quotes majoritarian gets affected by them and get the motivation to do something they find impossible earlier. The way of looking at things and new perspective also developed with the help of motivational quotes as well.
Inspirational quotes guides you to know your caliber
Inspirational quotes are very helpful to show you the path of success and know about your capacities and caliber. You look at your efficiencies with a different way where only positivism is greeting the goals in your life. When we come across the inspirational quotes in life they help up to see the things in our favour and how we are going to accomplish our goals by picking the right direction and orientation. So we can say that motivating quotes are the best guides which change our behavior to see the things and we find everything in our side.
Motivation quotes helps you to set positive attitude towards everything
If you are a negative person and cannot think anything positive in your life it is the high time you should read motivational quotes. This is because such quotes will change your attitude towards the things and you will starts showing a positive attitude towards them. Thinking negative all the time is not a solution to find success and achieve your goals in life. That is why you must follow some positive brains through reading motivational quotes and inspiring things from people who are known for their positive aura. Setting positive attitude is thus helped by motivational quotes in our life.
You get perspective of other brilliant minds to observe the things
When you are reading motivational quotes it gives you a perspective to look at the things with the perspective of brilliant brains. These quotes fit to your skull to such an extent that you cannot think in vacuum as these quotes will always be guiding you and your ideologies, decisions and everything. So we can say that positive and motivational quotes helps us to see the things with the eye view of experts and we take our decisions accordingly. Taking accurate decisions by getting inspired from the brilliant minds helps people to do excel in their life as well.
Motivational quotes compel you to believe in your efficiencies
There are people who are always shaky about their experiences and capabilities and such people must go with inspirational quotes. This is because such quotations help to believe in your efficiencies and caliber and you develop a new perspective towards your own capabilities. It is quite possible to do everything is life if you have the best perspective about yourself as you cannot win a game or exam without having the right temperament. So we can say that motivational quotes helps us to see out efficiencies and then take the right steps to turn them into success easily.
Impossible things appear possible with motivational quotes
The moment you starts catching positive quotes in your life the chances of getting impossible things into possible gets double folds. You do not have to put much efforts in gaining success if you are sailing with the right perspective and believe in things to happen for you. This is given and inculcated in you by the inspiration quotes which helps you to turn the impossible things into possible one and you feel really happy about yourself. It all depends upon our attitude and inspirational quotes works on improving our attitude only to make us successful in our life.
This is how motivational quotes helps us to observe the things in new way if we come across them on regular scale. Reading such quotes once in a blue moon is not going to put much impact on your mentality and thinking as that is why you must be careful to read them too often if you really want to develop a good perspective towards the things. There is a very thin line between success and failure and that line can be crossed by you with the help of motivational quotes that you feed to your brain on regular basis to turn your attitude positive towards the things.
I am GraceIsabella Hennyjohn. I am professional Digital marketer and content writer. I have 4+ year experience in this field.