Talented Songwriter NORD is capturing the Hearts of Thousands Across the Planet
As a rising indie musician, NORD is gaining an international fan base quickly. Two of his tracks, titled "Industry" and "Sorry," have quickly gained worldwide acclaim in weeks. There are many people out there that love NORD for his distinct style and dedication to making original music. He has a distinct sound that combines hip-hop and R&B with a splash of Trap and is frequently compared to musicians like Lil Baby, Lil Mosey, and Bankroll Hayden. With so much success under his belt, it seems natural that he will keep rising in the profession.
A skilled 18-year-old from West Linn, Oregon, was born Carter Davis. NORD was growing up at a point in time when ambitious new-age musicians were using SoundCloud and YouTube to get into the music business. Musical melodies were his first love, and as an artist in his early teens, he started to demonstrate an interest in writing and recording his songs. However, NORD's particular sound didn't come to fruition in weeks. The motivated musician transformed his bedroom into a music studio equipped with essential tools. To improve his singing and songwriting skills, he started to work on them in great detail. In the beginning, he would record his vocals over instrumentals found online by a variety of internet producers. After experimenting with his vocals on various placements on the track, he would begin tweaking various elements of the production, which sparked an interest in mixing and publishing music.
He was able to concentrate on his music career in 2021 since he had spent so much time honing his sound. As the song progresses, the listener's emotional reaction to the songwriter's words causes them to sing along. NORD's popular song "Industry" is about his dissatisfaction with the music industry, and the creation of that song spurred him to pursue his career as an artist on his own terms. An independent artist like NORD is free to define his aims for success instead of relying on others. The second single, "SORRY," is a current Chill-Hop-styled song with punchy melodic vocals over a soothing instrumental that has already intrigued young and elderly people across the globe. NORD's music may be heard and downloaded on all major streaming services (Spotify, Apple Music, and SoundCloud), and can be reached on his official Instagram account.
Social Media Profiles
Spotify – https://open.spotify.com/artist/5XizUM8okE6lciS03N3JGh?si=-0oz3lfBRIyWTT3hruUYlQ
Apple Music – https://music.apple.com/us/artist/nord/1581737788
SoundCloud – https://www.soundcloud.com/ilynord
Instagram – https://www.instagram.com/ilynord
YouTube: https://youtube.com/channel/UC24-TW8suV0K-mAySVO2kEw
Website: https://www.nord.llc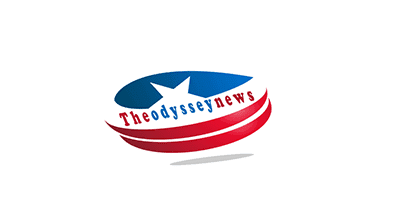 Importance of Basic Car Maintenance Services for Better Performance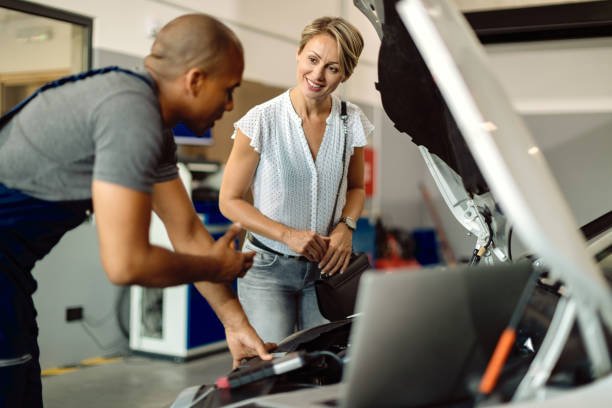 Due to obligations to one's career, family, and a host of other responsibilities, basic auto maintenance may go unattended
. Regular Car Service Swadlincote is more important than you would realize.
By following some basic maintenance suggestions, servicing your car may become easier. But that's not all. 
There are many gratifying advantages to maintaining your automobile that have nothing to do with getting from point A to point B. Your automobile will survive longer if you keep it serviced
. It can even help you get a better resale price if you decide to sell.
Checking the pressure in your tyres and cleaning your automobile may both increase the worth of your car
. It 
really
 is that easy! 
These straightforward automobile maintenance suggestions will help you have a better car ownership experience, from increased fuel economy to maintaining resale value
.
Don't forget to have your car serviced as scheduled.
Consult your vehicle's owner's manual to learn more about the recommended auto maintenance schedule. The majority of the time, basic auto maintenance is inspecting or replacing components like spark plugs, wiring, fluids, and serpentine belts
. It might be preferable to schedule maintenance appointments with your dealer. There are at least three reasonable reasons for this:
Genuine components and skilled customer support are the primary factors. 
To maintain your automobile functioning 
smoothly
, your local dealer will have the necessary components and knowledge
.
Dealers 
frequently
 apply a label to your car reminding you when your next maintenance appointment is, along with the date
. 
However
, some places may go one step further and send you emails to confirm your appointment. 
By doing this, you'll be able to choose a time that works for you and be more likely to remember the day and time of your appointment
.
The second justification relates to the past. You can receive the vehicle's whole service history if you take it to the same Toyota dealer for service. 
When evaluating your car for 
purchase
, potential purchasers can view this as an extra benefit
.
The third relates to the cost. A well-kept vehicle with current records sells for more money. If you want to sell, you can receive a 
substantially
 higher reward.
Consult your owner's manual.
Your owner's handbook will outline the recommended servicing intervals for you. It also includes a tonne of other useful information.
You can find advice on using the right oil and gas, how to identify faults, and how to use the infotainment system in your owner's handbook
. 
It will aid in your beginning process and provide a solid foundation of information on the characteristics and needs of your particular car
. 
Reading your car's owner's handbook is the best approach to understanding its requirements because every vehicle is unique
.
Why Oil Changes Are Important?
Maintaining the performance of your car is as easy as getting an oil change. 
You risk significant harm if your engine's moving parts aren't 
effectively
 lubricated by clean oil
. 
In fact, neglecting to change the oil might render your warranty null and useless and 
potentially
 result in engine failure
. You would have to spend a lot of money to rectify the issue if it happened.
The type of oil you use will determine when you need to replace the oil in your automobile. 
Your car 
typically
needs to have its conventional engine oil changed every 3,000 miles or every three months
. 
Every six to twelve months, or every 5,000 to 10,000 miles, synthetic oil has to be usually changed in vehicles that 
utilize
 it
. 
Consult your owner's manual or get in contact with your dealer if you are unsure about the recommended type of oil for your specific car
.
Check Your Tyre Pressure
For both general maintenance and safety reasons, it's crucial to check your tyres' pressure
. 
If your vehicle lacks a TPMS or tyre pressure sensor, spend a few dollars on a tyre gauge and check your tyres 
frequently
. Keeping tyres inflated 
properly
 may save tyre wear and increase fuel economy. 
You can determine if your car is 
properly
 aligned by maintaining proper tyre pressure
. Pay attention to the spare tyre.
Are a car service and an MOT the same thing?
Simply
defined, an MOT determines if your automobile conforms with DVSA 
minimum
 safety requirements and is safe to drive
. Your car is still safe to drive even if it might not be operating at its best after passing an MOT Swadlincote
The aim of the service is to get your car in the best condition possible to lengthen its lifespan.
Services are not required, but driving without one might lead to breakdowns or damage to critical components
.
Spend a few seconds each day inspecting your automobile. There are a few justifications for this, but the health of the vehicle is the primary one. 
Regularly
 inspecting your automobile alerts you to external issues that 
require
 attention, such as low tyre pressure, windscreen cracks, and chipped paint
.