Taking Care of Your Dining Chairs: A Guide
You've recently set up your dining room and have invested in some truly eye-catching dining chairs. Now, you're wondering how to take care of them to ensure they look as beautiful as they do now for as long as possible. Regardless of the material you chose for your dining chairs, it is going to require maintenance and care to keep it in the best of conditions. Even the most durable of materials and fabrics have an end life, but with the right care, you can extend this life.
Taking care of your leather dining chairs
Leather is an expensive material that usually holds up well over time. The reason why it is so popular is because it is fairly easy to clean and is also pretty stain-resistant. It is also incredibly long-lasting and with the right care, should last you a good decade—or even two!
– Using a soft microfiber towel or cloth, gently wipe your leather dining chairs in one direction regularly. Even if you can't see any dust or dirt on the chairs, it's usually a good idea to wipe down your chairs at least once a week. Microscopic dust particles and dead skin may not be initally visible, but can build up over time and potentially scratch the surface of your leather chairs.
– Every week, vacuum hard-to-reach corners with a small vacuum cleaner. This will ensure dust and dirt doesn't get trapped in the joints and crevices of your chair.
– In the case of spills, immediately soak up any liquid using a soft, dry towel, then treat any stains with a little warm, distilled water and a clean towel. It's important not to use too much water when cleaning stains on leather as this could leave permanent water marks on the material.
– If the stain has been caused by something grease or oil-based, use a little talcum powder or cornstarch to absorb the oil. Simply pat the powder over the spot and leave it for about ten minutes then carefully dust it off. You can repeat this process as many times as you like until the stain is gone.
– On the other hand, if the stain has been caused by something like red wine, ink or permanent marker, it is best to immediately refer to an expert rather than try to tackle it yourself.
Taking care of your fabric dining chairs
Perhaps the most popular type of material for dining chairs, fabric dining chairs are also the most complicated to clean. This is because there are many different types of fabrics used to upholster dining chairs, ranging from softer materials like cotton and linen to more premium materials like suede and velvet. The method of cleaning your dining chairs will vary based on the material they are upholstered in.
The best way of caring for your fabric chairs is by following the care instructions that came with your chairs. Nevertheless, the simple rule to follow for fabric chairs is that a vast majority of upholstered chairs can be cleaned with a mild solution of soap and water. For oil-based or tomato sauce and red wine stains, dishwashing soap works great at cutting the grease and lifting the stain.
When cleaning darker coloured fabric, it is very important to test your cleaning products on a small, inconspicuous area of the dining chair to ensure it doesn't discolour or damage the fabric in any way. Novelty materials like velvet might need the expertise of a professional in case of tough stains.
Taking care of your wooden dining chairs
Although wooden dining chairs are perhaps the easiest to clean and maintain, in the off case that you have managed to stain the wood or scratch the material, there are a few steps you can take.
– First, wipe off any liquid on the surface of the chair with a soft cloth or towel. If your chair has a protective coating, that should be the end of the cleaning.
– If your chair is made of unfinished wood or is of a very light colour, you may need a few extra steps to care for your chairs. First, try rubbing the stain with a mixture of baking soda and toothpaste in a 1:1 ratio with a few drops of water. Using a damp cloth, wipe away the solution and cover the spot with your favorite furniture polish, buffing the spot thoroughly.
Regardless of the material of your dining chairs, routine cleaning and care will help keep it in the best of conditions. For most materials, a simple wipe down with a damp rag is enough to keep them clean and dust-free. In case of stains, it's best to treat them as they occur so they don't have time to set in and become a nightmare to get rid of.
Marta Jordan is a professional writer & blogger, who writes for a variety of online publications and loves working with words of all shapes and sizes.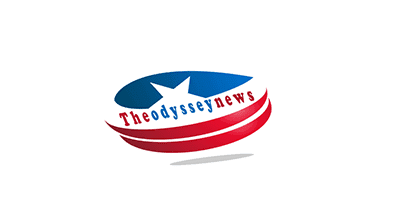 What Does Medicare Part B Cover for Me ?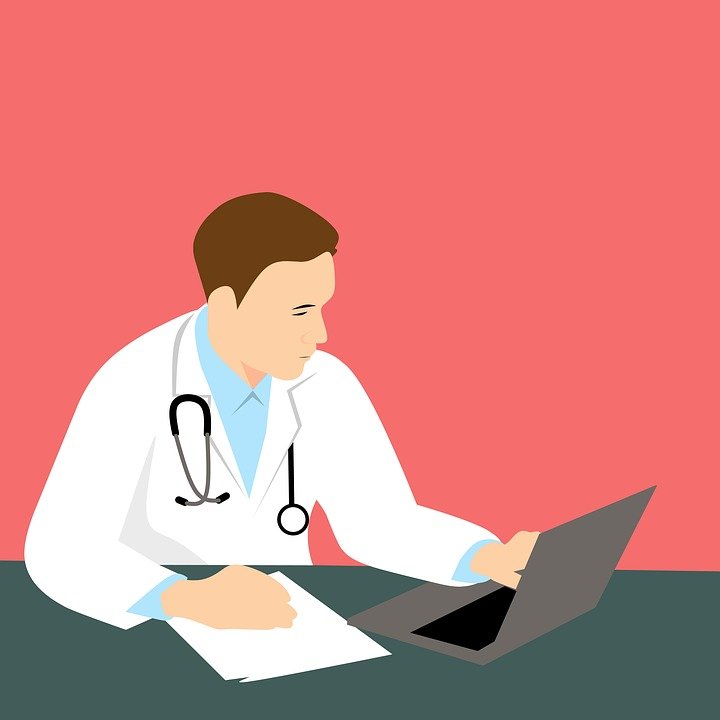 Transitioning to Medicare is a daunting task for many people. Understanding all the different parts, plans, enrollment periods, and more does not always come easy. So, if you're feeling overwhelmed, you're not alone.
One of the best places to start is by understanding the different parts of Medicare, especially Medicare Part B. So, what does Medicare Part B cover for you?
What does Medicare Part B cover?
Medicare Part B is one of the four parts that make up the Medicare program, alongside Part A, Part C, and Part D. It helps cover your outpatient care. Fortunately, this includes various services, including lab work, surgeries, doctor visits, certain vaccinations, durable medical equipment, and more.
There are many resources available online with more info on Part B and all the specific services it helps cover. However, a good way to think about Part B is that it covers two main types of services: medically necessary and preventative. Let's take a closer look at each one.
Medically Necessary Services
Part B typically helps cover services that Medicare considers "medically necessary." Medicare defines medically necessary as any service needed to monitor, treat, or diagnose a health condition.
This means that Medicare usually does not help cover routine services. For example, many people are surprised that Medicare does not cover a standard physical. Medicare does not typically cover routine bloodwork, dental, vision, or hearing care either.
Preventative Services
Although it can be discouraging to hear that Medicare does not cover routine services, there is some good news. Medicare Part B does offer coverage for a wide range of preventative services. These services are meant to help prevent illness and disease as well as help catch certain health conditions early on.
Some of the most common examples of preventative services covered under Part B include colorectal cancer screenings like colonoscopies, mammograms, cardiovascular disease screenings, diabetes screenings, and more.
In addition to physical health screenings, Part B also helps cover mental health screenings related to conditions like depression, tobacco usage, and alcohol misuse.
How much does Medicare Part B cost?
The costs associated with Medicare Part B include the monthly premium, deductible, and cost-sharing.
Everyone must pay a monthly premium for Part B, excluding those who qualify for Medicaid assistance. Most people pay the standard premium of $170.10 in 2022, but it will decrease to $164.90 in 2023. However, know that if your income level is above a certain threshold, you may pay more for your Part B premium.
The Part B annual deductible is $233 in 2022. In 2023, the deductible will decrease to $226. The other thing to remember with Part B is that it will only cover 80% of the cost of approved services after you meet the deductible. This means you are responsible for the leftover 20%. Although 20% may not seem like a lot, it can add up very quickly, depending on the service.
So, what's the solution? Fortunately, you can sign up for a Medicare supplemental plan.
Medicare Supplement Plans
Medicare Supplement plans, also known as Medigap plans, help cover the 20%. This 20% can consist of either copays or coinsurance. There are ten different Medigap plans available to varying degrees.
Fortunately, some Medigap plans cover your 20% at full cost, depending on your plan. Private insurance carriers offer these plans and charge a monthly premium. The exact cost of a Medigap plan depends on various factors such as your age, gender, zip code, tobacco, and more.
Medicare Advantage Plans
Medicare Advantage plans are a different way to receive your Medicare benefits. Like Medigap plans, Advantage plans are run by private insurance companies. The important thing to understand here is that when you have an Advantage plan, your healthcare is managed by that company, not the federal government.
However, these Advantage plans are required to offer you the same coverage the federal government offers. So, you should be able to receive the same medically necessary and preventative services through that plan. Just know your costs will likely look a bit different as each Advantage plan differs.
Summary
Part B is important to your health coverage through the Medicare program. It essentially acts as the foundation for your outpatient care, including doctor's visits, surgeries, blood work, and much more. However, you want to remember that Part B typically only covers medically necessary and approved preventative services according to Medicare's guidelines.
Lastly, keep in mind that Part B covers only 80% of approved services, so you'll either want to enroll in a Medicare Supplement plan or an Advantage plan to help cover your costs.
i am a content writer and seo expert. have 3 years experience in this field .
Is College Necessary for Everybody?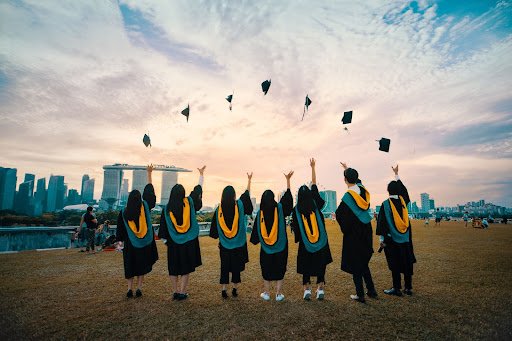 When kids are in school, their parents and teachers tell them to work hard to get into college and get a good job. As a result, many people attend college after high school, while others go to college later in life to increase their earning potential. But is college necessary for everyone? You might not want to attend college if you don't enjoy school. Meanwhile, you might not be able to afford college even if you love school. Luckily, you don't have to go to college to be successful, but it can help. Whether you have a bachelor's degree or GED, anyone can succeed and find a career they love.
Does College Predict Success?
Many people thank their college education for their ability to get a high-paying job that allows them to pay for basic living expenses. In addition, some degrees have a high return on investment. For example, nurses with master's degrees typically earn more than those with associate's degrees, making it well worth investing in a lengthier college program. However, many jobs don't pay enough to make a college degree worth the expense, and there are several top-earning career fields you can enter without a degree. 
Before you can determine whether college is crucial to your future career success, you should consider the type of career you want. For example, if you love pets and want to be a vet, you'll need a degree. Meanwhile, if you prefer building things with your hands, you don't need a woodworking degree to become a successful carpenter who owns their own business. 
In general, going to college provides experiences to help you make connections you can use to further your career. However, a specialized degree isn't necessary for most positions. For example, anyone can become a digital marketer with the right skill set, especially if they're lucky enough to find job opportunities that offer training. 
The Case Against College Degrees
A college degree is required for some careers, but not all. Therefore, the most important step is determining which type of career you want and the requirements for entering the job market. First, you should look at the general career path to determine if a degree might be required down the line. For example, you may be able to find an entry-level job where a degree isn't necessary, but if you want to become a manager, you might need one. 
Of course, anyone can be successful with or without a college degree. Therefore, you must determine the skills necessary for your chosen career path and find ways to excel in them.
The Case For College Degrees
While some people can become successful without a degree, attending college can improve your chances of success. College graduates typically earn more than those with a high school diploma, and education is increasingly important to employers. Knowing you graduated college can show employers that you're goal-oriented even if you don't have a relevant degree. Even if the type of field you studied doesn't matter to an employer, they may still look for candidates with bachelor's degrees. 
In addition to increased earning potential, many people believe college is essential for the experience alone. For most people, college is the best time of their lives because they're finally free to make their own decisions independently. Furthermore, many people learn how to become adults, meet new friends, harness a network for professional opportunities, and gain valuable work experience while studying at a university. In addition to the college experience itself, you can get more information about your chosen field, including certificates and internship opportunities you can't get anywhere else. 
Which Factors Determine If You Need a College Degree?
If you should go to college depends on several factors, including the industry you're entering and your definition of success. 
Industry
Some industries require specialized degrees, while others don't. For example, to become a psychologist, you'll need a degree in psychology. Meanwhile, other careers prioritize relevant skills, such as technology and business. Meanwhile, those looking to enter creative fields may not need a degree; the hiring managers will look for relevant experience and a good portfolio. 
Your Definition of Success
How you define success will determine whether college is necessary for you. For example, maybe you're someone who defines success based on your happiness at work. Individuals doing what they love may earn less, but their overall happiness makes their jobs easier and more enjoyable. Meanwhile, you might define success as starting your own business without a degree or getting a specialized nursing degree to work with a particular type of patient. Whatever the case, you must know what success looks and feels like for you to determine whether you need a degree.
Other Options 
College isn't necessary for everyone, and there are other educational opportunities to help you advance your career. 
Trade Schools
Trade schools can help you gain valuable experience in a particular field, such as automotive, plumbing, electrical, or aviation. You can also find medical trade schools offering programs for nursing, billing, and allied health jobs. Meanwhile, other options include culinary schools, tech schools, and beauty schools, depending on your interests. 
Certifications
If you've already been in the workforce, you might not have the time to return to college. Certifications can be used in place of college degrees, especially if you already have relevant experience in a particular field. For example, you can get certifications in project management, digital marketing, website development and design, and teaching. 
Experience
Sometimes real-life experience is more important to employers than a fancy degree. For example, if you can find a good job, you might be able to work your way up in a company and learn the skills you need to get a management position.
Should You Go to College?
Going to college is a highly personal decision no one can make for you. While your teachers and parents might want you to find a good school, it's not necessary for success. Instead, consider the type of career you want and whether pursuing higher education is worth it. 
Smith Joe, an experienced content writer, enjoys sharing his thoughts on various online delivery firms, eCommerce, on-demand business models, and so on.
https://whitelabelfox.com/
Pay For Your Kids School Fee Using Car Title Loans Funds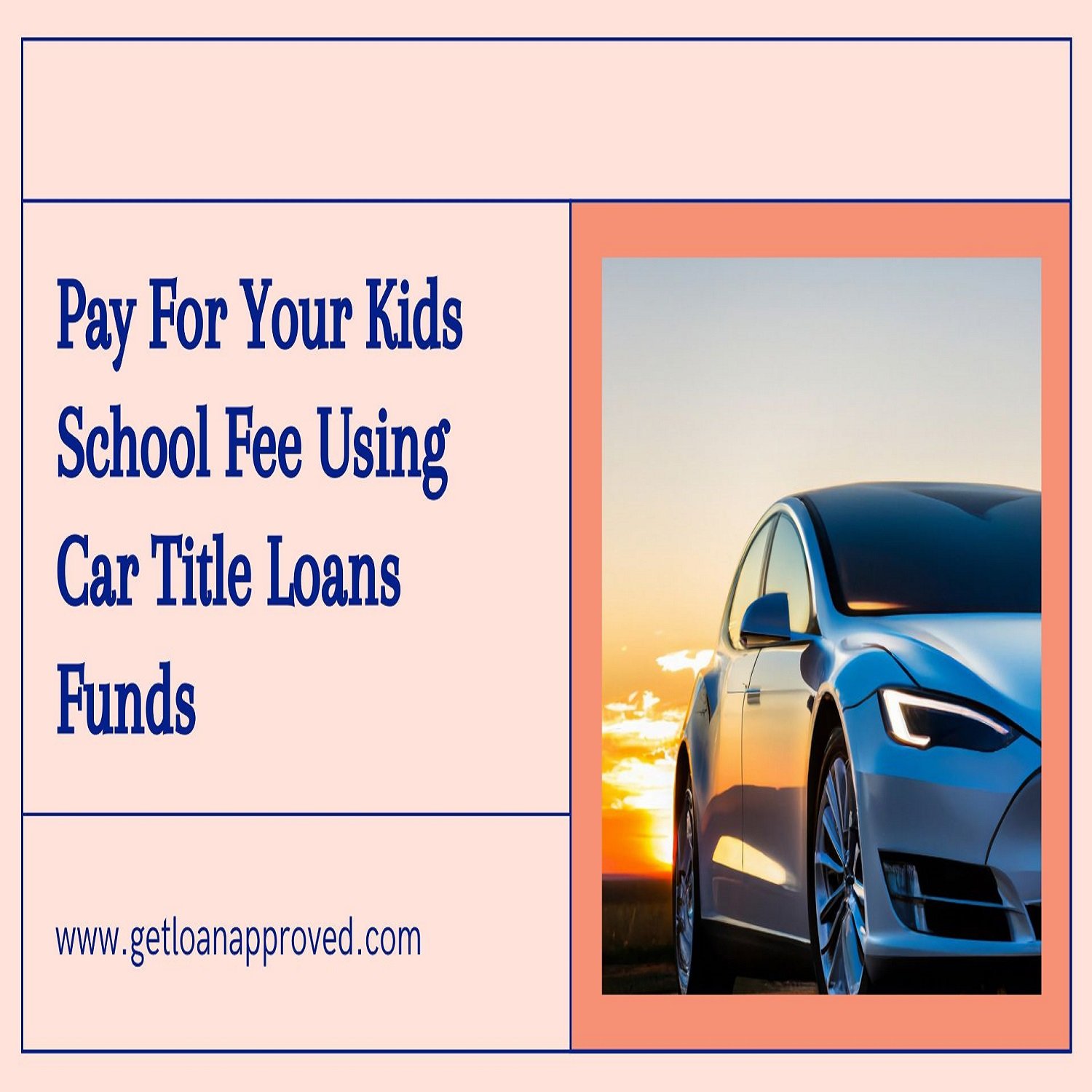 Children who are growing up will eventually go to college, and schools have made the cost of education exceedingly high. Car Title Loans are vital to someone's basic financial needs and can now be used to pay for a child's school fees. When you have a title loan, you can use it to pay for your children's school fees.
Saving up for college costs is not an easy thing to do. It is a lengthy process, and all you want in the end is to see your child graduate in good standing. Paying for school fees on time can be difficult when you are working hard and trying to provide for your family, especially if money is tight.
How Applying For Car Title Loans Can Be Helpful?
1. They are easier to apply for.
It's usually not a problem to get approved for an auto title loan compared to trying to find a conventional one. They also tend to have lower interest rates than banks and credit unions. You will be able to pay your child's school fees without having any problems with the financial institution.
2. You can give them everything they will need for college.
When you have a car title loan, you can pay for your cell phone and other necessities for going to school. It is a good way of ensuring you can pay for their tuition with the funds from the auto title loan. If your child has a driver's license, you can use the car title loan to pay for their driving lessons.
3. They are relatively easy to apply for.
It is always easy to apply for a title loan instead of something that needs extra paperwork and waiting periods because it is financed with the title of your car. There are no fees associated with applying for one, as well as other unnecessary services that you must pay to have access to one.
4. They work just like other loans.
A car title loan will also work like a conventional one, only because it is less expensive and has lower interest rates. You will have to repay the loan within a certain period or be charged a late fee. The auto title loan is given by the car title lender based on the value and condition of your vehicle.
5. You can use it for anything you want.
The funds can be used. However, you see fit, whether it is paying off bills, covering emergency expenses, or helping out with your kid's school fees and other college costs. That will enable you to move forward with whatever you need to do instead of forgetting how to pay for all the expenses.
There are many options when applying for Car Title Loans Toronto, and it should be easy to get started. Your situation will be different from someone else's, but as long as you are working on getting the right information, everything should work out well in the end.
Reasons To Consider Car Title Loans Toronto Over Other Loan Options
1. Easy to apply for.
If you apply for a car title loan, it will be much easier than applying for other types of loans. It is not necessarily easier than other types of loans, but it is easier than getting a conventional loan. There is no paperwork involved and no waiting periods. You can get your money quickly, and you will be able to pay off your debt in a shorter time than having someone else hand over the money for you.
2. You get to keep the car.
If you get a car title loan, you can keep your car. You don't have to pay additional fees, including the debt already there. If you are having trouble with your credit card or other types of loans, this is one of the best options out there for you. Since it is just like a conventional loan, you will be able to retain ownership of your vehicle instead of getting financed by someone else.
3. You get to keep your title.
When you apply for a car title loan, you will be allowed to keep your title. If you cannot do so, no matter how difficult the process may seem, it is a good idea to reconsider going down that path. When you have the title of your car on hand, there will be no problems when trying to sell it in the future. You can also put it up as collateral and even use it in an emergency.
4. It is cheaper than other types of loans.
When you are comparing a title loan to other types of loans, it is going to be cheaper than the alternatives. It will always remain cheaper than credit cards and personal loans, and when it comes to credit cards and personal loans, you will have to pay any fees such as interest rates, late payments, etc. With a car title loan, you can pay your debts in full at an affordable interest rate that you set up yourself.
5. You can pay them off quicker.
You can pay off your Car Title Loans sooner than other types. When you have a conventional loan, it will take much longer because the interest rates are higher, and you will have to pay the finance company more money than with a title loan. That is advantageous for those who want to be able to pay for their car in cash and then use it for their expenses because they don't want to be using money that they don't have.
Conclusion:
Car title loans with no credit check can be a great way to pay for your child's education. It is also beneficial when you want to save up for a house or even something you want to purchase. The money can be used in any way that you see fit.
These are why it would be beneficial to apply for an auto title loan in Toronto than other types of loans and even using your credit cards.