Taking Care of Your Dining Chairs: A Guide
You've recently set up your dining room and have invested in some truly eye-catching dining chairs. Now, you're wondering how to take care of them to ensure they look as beautiful as they do now for as long as possible. Regardless of the material you chose for your dining chairs, it is going to require maintenance and care to keep it in the best of conditions. Even the most durable of materials and fabrics have an end life, but with the right care, you can extend this life.
Taking care of your leather dining chairs
Leather is an expensive material that usually holds up well over time. The reason why it is so popular is because it is fairly easy to clean and is also pretty stain-resistant. It is also incredibly long-lasting and with the right care, should last you a good decade—or even two!
– Using a soft microfiber towel or cloth, gently wipe your leather dining chairs in one direction regularly. Even if you can't see any dust or dirt on the chairs, it's usually a good idea to wipe down your chairs at least once a week. Microscopic dust particles and dead skin may not be initally visible, but can build up over time and potentially scratch the surface of your leather chairs.
– Every week, vacuum hard-to-reach corners with a small vacuum cleaner. This will ensure dust and dirt doesn't get trapped in the joints and crevices of your chair.
– In the case of spills, immediately soak up any liquid using a soft, dry towel, then treat any stains with a little warm, distilled water and a clean towel. It's important not to use too much water when cleaning stains on leather as this could leave permanent water marks on the material.
– If the stain has been caused by something grease or oil-based, use a little talcum powder or cornstarch to absorb the oil. Simply pat the powder over the spot and leave it for about ten minutes then carefully dust it off. You can repeat this process as many times as you like until the stain is gone.
– On the other hand, if the stain has been caused by something like red wine, ink or permanent marker, it is best to immediately refer to an expert rather than try to tackle it yourself.
Taking care of your fabric dining chairs
Perhaps the most popular type of material for dining chairs, fabric dining chairs are also the most complicated to clean. This is because there are many different types of fabrics used to upholster dining chairs, ranging from softer materials like cotton and linen to more premium materials like suede and velvet. The method of cleaning your dining chairs will vary based on the material they are upholstered in.
The best way of caring for your fabric chairs is by following the care instructions that came with your chairs. Nevertheless, the simple rule to follow for fabric chairs is that a vast majority of upholstered chairs can be cleaned with a mild solution of soap and water. For oil-based or tomato sauce and red wine stains, dishwashing soap works great at cutting the grease and lifting the stain.
When cleaning darker coloured fabric, it is very important to test your cleaning products on a small, inconspicuous area of the dining chair to ensure it doesn't discolour or damage the fabric in any way. Novelty materials like velvet might need the expertise of a professional in case of tough stains.
Taking care of your wooden dining chairs
Although wooden dining chairs are perhaps the easiest to clean and maintain, in the off case that you have managed to stain the wood or scratch the material, there are a few steps you can take.
– First, wipe off any liquid on the surface of the chair with a soft cloth or towel. If your chair has a protective coating, that should be the end of the cleaning.
– If your chair is made of unfinished wood or is of a very light colour, you may need a few extra steps to care for your chairs. First, try rubbing the stain with a mixture of baking soda and toothpaste in a 1:1 ratio with a few drops of water. Using a damp cloth, wipe away the solution and cover the spot with your favorite furniture polish, buffing the spot thoroughly.
Regardless of the material of your dining chairs, routine cleaning and care will help keep it in the best of conditions. For most materials, a simple wipe down with a damp rag is enough to keep them clean and dust-free. In case of stains, it's best to treat them as they occur so they don't have time to set in and become a nightmare to get rid of.
Marta Jordan is a professional writer & blogger, who writes for a variety of online publications and loves working with words of all shapes and sizes.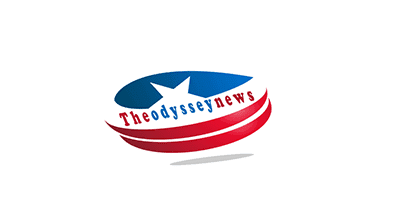 Importance of Basic Car Maintenance Services for Better Performance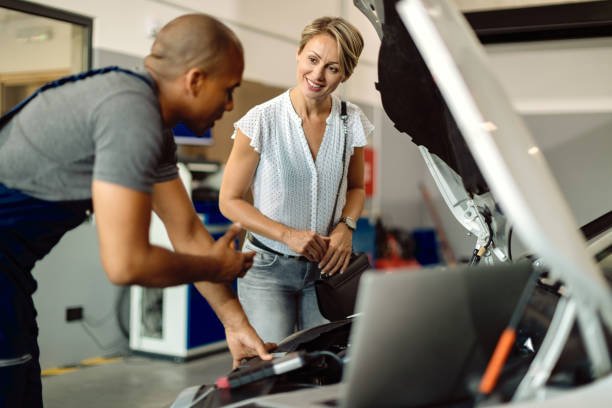 Due to obligations to one's career, family, and a host of other responsibilities, basic auto maintenance may go unattended
. Regular Car Service Swadlincote is more important than you would realize.
By following some basic maintenance suggestions, servicing your car may become easier. But that's not all. 
There are many gratifying advantages to maintaining your automobile that have nothing to do with getting from point A to point B. Your automobile will survive longer if you keep it serviced
. It can even help you get a better resale price if you decide to sell.
Checking the pressure in your tyres and cleaning your automobile may both increase the worth of your car
. It 
really
 is that easy! 
These straightforward automobile maintenance suggestions will help you have a better car ownership experience, from increased fuel economy to maintaining resale value
.
Don't forget to have your car serviced as scheduled.
Consult your vehicle's owner's manual to learn more about the recommended auto maintenance schedule. The majority of the time, basic auto maintenance is inspecting or replacing components like spark plugs, wiring, fluids, and serpentine belts
. It might be preferable to schedule maintenance appointments with your dealer. There are at least three reasonable reasons for this:
Genuine components and skilled customer support are the primary factors. 
To maintain your automobile functioning 
smoothly
, your local dealer will have the necessary components and knowledge
.
Dealers 
frequently
 apply a label to your car reminding you when your next maintenance appointment is, along with the date
. 
However
, some places may go one step further and send you emails to confirm your appointment. 
By doing this, you'll be able to choose a time that works for you and be more likely to remember the day and time of your appointment
.
The second justification relates to the past. You can receive the vehicle's whole service history if you take it to the same Toyota dealer for service. 
When evaluating your car for 
purchase
, potential purchasers can view this as an extra benefit
.
The third relates to the cost. A well-kept vehicle with current records sells for more money. If you want to sell, you can receive a 
substantially
 higher reward.
Consult your owner's manual.
Your owner's handbook will outline the recommended servicing intervals for you. It also includes a tonne of other useful information.
You can find advice on using the right oil and gas, how to identify faults, and how to use the infotainment system in your owner's handbook
. 
It will aid in your beginning process and provide a solid foundation of information on the characteristics and needs of your particular car
. 
Reading your car's owner's handbook is the best approach to understanding its requirements because every vehicle is unique
.
Why Oil Changes Are Important?
Maintaining the performance of your car is as easy as getting an oil change. 
You risk significant harm if your engine's moving parts aren't 
effectively
 lubricated by clean oil
. 
In fact, neglecting to change the oil might render your warranty null and useless and 
potentially
 result in engine failure
. You would have to spend a lot of money to rectify the issue if it happened.
The type of oil you use will determine when you need to replace the oil in your automobile. 
Your car 
typically
needs to have its conventional engine oil changed every 3,000 miles or every three months
. 
Every six to twelve months, or every 5,000 to 10,000 miles, synthetic oil has to be usually changed in vehicles that 
utilize
 it
. 
Consult your owner's manual or get in contact with your dealer if you are unsure about the recommended type of oil for your specific car
.
Check Your Tyre Pressure
For both general maintenance and safety reasons, it's crucial to check your tyres' pressure
. 
If your vehicle lacks a TPMS or tyre pressure sensor, spend a few dollars on a tyre gauge and check your tyres 
frequently
. Keeping tyres inflated 
properly
 may save tyre wear and increase fuel economy. 
You can determine if your car is 
properly
 aligned by maintaining proper tyre pressure
. Pay attention to the spare tyre.
Are a car service and an MOT the same thing?
Simply
defined, an MOT determines if your automobile conforms with DVSA 
minimum
 safety requirements and is safe to drive
. Your car is still safe to drive even if it might not be operating at its best after passing an MOT Swadlincote
The aim of the service is to get your car in the best condition possible to lengthen its lifespan.
Services are not required, but driving without one might lead to breakdowns or damage to critical components
.
Spend a few seconds each day inspecting your automobile. There are a few justifications for this, but the health of the vehicle is the primary one. 
Regularly
 inspecting your automobile alerts you to external issues that 
require
 attention, such as low tyre pressure, windscreen cracks, and chipped paint
.