Success Rates and Risks of IUI Treatment You Must Know
IUI can be your ultimate budget-friendly choice when you are thinking of suitable fertility treatment. Unlike IVF, it is a cost-effective solution offering decent series of chances to conceive. The process involves donor sperm placement in female uterus. It may sound simple but needs several factors to consider for improving its success rate and minimising the potential threats.
Continue reading this blog to know more about risks and success rates of IUI treatment.
Know more about IUI
IUI is an artificial procedure for placing the sperm strategically in female uterus so that a woman can become pregnant. Although the main motto is to offer healthy pregnancy yet it focuses to improve the chance of egg and sperm fusion.
It does so by placing the sperm as near as possible to fallopian tubes. So, the sperm already gets decent start and it hasn't much to do in contrast to natural process. So, IUI considers as minimum invasive procedure to conceive a baby.
Why people choose IUI?
IUI (intrauterine insemination) is the procedure which you can choose if there unexplainable infertility problem, dysfunctional ejaculation, cervical scars and cervical conditions. Whatever the condition you have, IUI will make the fusion easy.
But a woman must abstain from the treatment if she is undergoing fallopian tubes-related disease treatment. Even women having history of endometriosis and intricate pelvic infection must ignore IUI.
Success rates of IUI
Prior to know about the procedure more, you must gain information on the success rate of IUI and the aspects included to amplify it. In general, the average success rate of IUI is 20%. But the number is encouraging when affordability is concerned.
When it comes to its overall rate of success that is practically attainable relies on several underlining factors like pre-existing health issues, fertility issues and age. For most complex cases, the success rate can dive to 5%. But it is easily boostable to 7-16% with the help of specific fertility drugs.
Risks and complications of IUI
Due to minimum invasiveness of the procedure, there is little-to-no complication in IUI. In a few cases, uterine infection risk is there only if semen samples contain specific bacterial strains. Set of equipment including unsterilized catheters also result in infections.
So, you must do it from the reliable and reputable clinic that maintains proper hygiene throughout. In case, you perform this process while taking fertility medicines then there is a high chance of multiple pregnancies which will nullify the aim of this procedure. So, this is another risk, less-talked about you must keep in mind.
Conclusion
In present times, a number of couples face trouble to have a baby and so they rely on the procedures like IUI and IVF more. While IVF is quite complex and expensive for many couples, IUI becomes the most suitable alternative with respect to affordability and risks.
However, each process possesses its own set of pros and cons. So, doctor consultation is necessary prior to confirm any procedure. You can visit any gynaecology clinic with experienced doctors in London for consultation.
You can visit here for more informative blog: https://readusonline.com/
I am a professional digital marketer and blogger.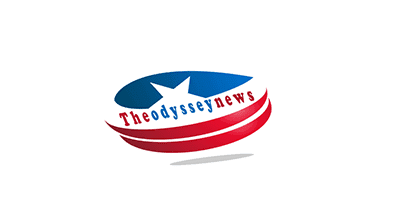 Key Components of Internet Technology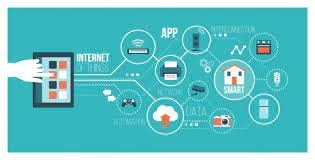 There are several components of internet technology that enable its functioning. These include:
Hardware: This includes devices such as computers, servers, routers, and modems that facilitate the transfer of data over the internet.
Software: This includes operating systems, web browsers, and applications that allow technology users to access and use the internet.
Protocols: These are the rules that govern the transmission of data over the internet. Protocols include Transmission Control Protocol (TCP) and Internet Protocol (IP).
Data Centers: These are facilities that house servers and other networking equipment that enable the functioning of the internet.
ISPs: Internet Service Providers provide users with access to the internet.
Impact of Internet Technology on Society Internet technology has had a profound impact on society in many ways. Some of the key areas where it has had a significant impact include:
Communication: The internet has revolutionized communication by providing a platform for instant messaging, email, video conferencing, and social networking. These tools have enabled people to communicate with each other regardless of their geographic location, leading to greater social and cultural exchange.
Information Access: The internet has made it possible for people to access information from anywhere in the world. This has democratized information access, and anyone with an internet connection can access information on any topic.
E-Commerce: The internet has transformed the way we shop by providing an online marketplace where buyers and sellers can transact business. This has led to the growth of e-commerce, which has become a major contributor to the global economy.
Education: The internet has made it possible for people to access education from anywhere in the world. This has led to the growth of online learning platforms, which offer courses on a wide range of topics.
Entertainment: The internet has transformed the entertainment industry by providing platforms for streaming music, movies, and television shows. This has led to the growth of the digital entertainment industry, which has become a major source of revenue for content creators.
Challenges and Opportunities Internet technology has presented both opportunities and challenges for society. Some of the key challenges include:
Cybersecurity: The internet has made it possible for hackers and cybercriminals to exploit vulnerabilities in systems and steal sensitive data.
I am a professional content writer.
The Evolution of Internet Technology: A Comprehensive Overview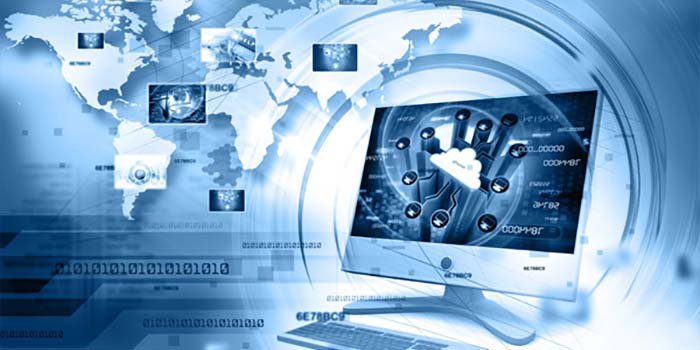 Internet technology has been the driving force behind the digital revolution of the past few decades. It has revolutionized the way we communicate, work, and access information. The internet has transformed the world into a global village where people can interact with each other regardless of their geographic location. In this article, we will explore the various aspects of internet technology, its history, and its impact on society.
History of Internet Technology
The development of the internet can be traced back to the 1960s when the US Department of Defense created the Advanced Research Projects Agency Network (ARPANET). The primary purpose of ARPANET was to connect various research institutions in the United States. The first message was sent over ARPANET in 1969, which marked the beginning of the internet age.
The first commercial internet service provider (ISP) was established in the late 1980s, and the World Wide Web (WWW) was introduced in 1991. The WWW was the first web-based system that allowed users to navigate through websites using hyperlinks. The introduction of web browsers, such as Netscape Navigator and Internet Explorer, made the internet accessible to the general public.
Over the past few decades, the internet has undergone significant changes. Today, we have faster internet speeds, wireless connectivity, and a wide range of internet-enabled devices. The internet has also evolved from being a platform for communication and information-sharing to a platform for e-commerce, social networking, and entertainment.
I am a professional content writer.
No Carb Diet for Weight Loss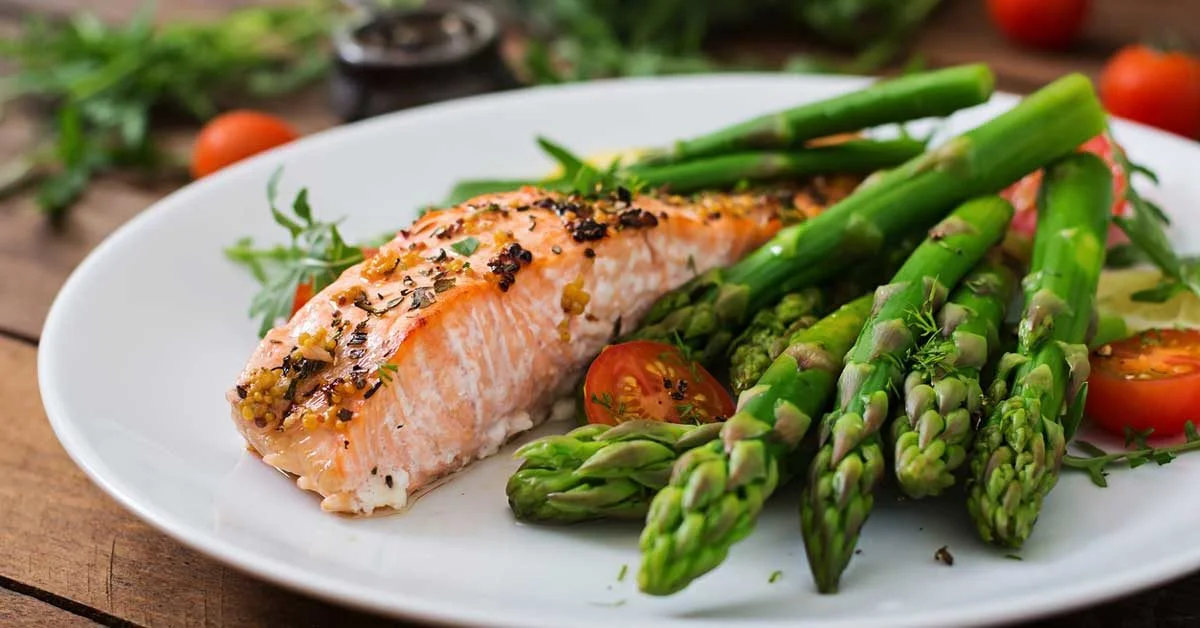 A no-carb diet is a famous weight loss trend that limits carbohydrates in the diet. Carbohydrates are the immediate energy source for the body, but when people drink too much and are unable to burn them off, they can lead to weight gain. The goal of a no-carb diet is to force the body to use stored fat as fuel instead of carbohydrates. While it can result in quick no carbs for 3 days weight loss, it is essential to follow the diet safely and make sure it works for your individual needs.

Here Are Some Tips to Follow a No-Carb Diet for Weight Loss:
Pay close attention to foods high in protein, such as meat, fish, eggs, and dairy products. These foods provide the necessary energy and food while keeping the body full longer, helping to control hunger pains and overeating.

Increase your intake of healthy fats such as olives, avocados, nuts, and seeds. They provide energy and help you feel full, but in moderation, as they are high in calories.

Avoid foods high in simple sugars, such as soda, candy, and pastries. They supply little nutritional value and can quickly make you hungry again.

Begin by slowly reducing carb intake to avoid experiencing unpleasing side effects such as headaches, tiredness, and constipation. Seek less than 20 grams of carbohydrates per day.

Make sure to drink a quantity of water, at least 8-10 glasses a day, to help wash out waste products and keep your body hydrated.
It's always best to consult with a registered dietician before beginning a new diet. A no-carb diet can be a great way to lose weight quickly, but it may not be tolerable long-term for everyone.
Oombler is the place where you can read the best articles on health, weight loss, travel, lifestyle, entertainment, home improvement, and digital marketing.