Strategy, implementation, And Custom Packaging Role in the Food Business
Confused to understand the packaging strategy and implementation properly? Here is an exhaustive detail that you need to know about custom packaging and its role in the food business.
High-quality packaging is the need of every industry, but it is even more important for the food industry. The packaging options in the food sector are abundant such as plastic containers, metal tins, stand-up pouches, and custom packaging. The last one is the food brands' go-to choice due to its protective and carbon footprint confiscation properties.
It is manufactured from premium quality corrugated cardboard and can package all the food products like cereals, snacks, cakes, etc. Printing and finishing can add an aesthetic touch to the packaged items, raising their display value. How you design the packaging describes your brand's value propositions and story to the world.
Overarching packaging strategy:
Employing the right kind of packaging strategy is a key step in achieving all your business goals. Here are the basic steps to develop your packaging strategy:
Safety and protection: The risks to the consumers and the products packaged inside strongly influence how your brand is perceived. Make sure you are embracing the high-quality manufacturing materials and fillers that shield the products from damage.
Functionality and Practicality: The ease of opening, closing, re-closing, and disposing of the packages need to be addressed. Such a strategy would prevent the building of negative customer experiences.
Brand reinforcement and promotion: The degree to which the packaging is relied on to promote your brand needs to be uplifted. It can be achieved by designing the packaging with special branded elements such as logos and brand-themed colors.
Implementation phase:
The desired packaging design can be easily accomplished by partnering with box manufacturers. It is very easy for them to include the boxes with custom designs. The market research needs to be done to select the appropriate packaging supplier because they could not provide you with great customization options. If you do not have an effective idea, you can simply search "best packaging companies near me."
Shortlist the best suppliers by comparing the services and quality they propose to you. There are two basic parameters to determine whether a service provider is best for you or not. Firstly, check on the quality of materials they are using to manufacture the packaging, whether they are printable. Secondly, check for the steps they are taking towards implementing lean methods throughout the value chain.
How does it benefit the food business?
Custom product packaging is very important in the food industry and assures the provision of the following key benefits:
Acute protection:
Nothing gets more appreciation than the practice of delivering fresh and contaminant-free food products. As far as the customers are concerned, they never get pleased by receiving products that have lost their nutritional value and flavor. Such an experience rather discourages them from doing business with your brand again. The cardboard packaging maintains the freshness of the fragile edibles and gives them an enhanced shelf life.
The cardboard is a moisture-resistant material that stops the eatables from getting sullied and losing their taste. Other externalities or environmental conditions also cannot spoil the quality of food items. The cardboard is stiff and has higher tensile strength, due to which the absorption of critical loads is not a problem. The food items remain safe from pressures, abrasive forces, jerks, and other accidental damages.
Communicate nutritional details:
The printed boxes help the brands communicate important aspects regarding the food products, which is a moral and a legal obligation. Not providing the customers with these details can result in heavy fines for your company, and people might stop purchasing from you. They can contain all the important nutritional information concerning the edibles you are selling.
If you are selling cereals, you can write their calorie count or the percentage of proteins and fats. You can also convey other specialties of the eatables, such as flavors, key ingredients, and a number of servings. The provision of such information matters a lot in establishing the authority and credibility of your products across the market.
Attractive presentation:
Boxes print serve a great deal in making your products successful in the food industry. It can transform the entire outlook and give your item a striking display that gets noticed. High-impact colors, graphics with audacity, high-resolution pictorial illustrations all work collectively to enable the product packages to outshine the retail shelves. The packaging with poor aesthetics should face the customers' backlash because it never adds value to your items.
Well-designed packaging, however, exceeds the customers' expectations and convinces them to return to your brand. Whether you want a minimalistic aesthetic design or one with more boldness and audacity is entirely your choice. It all depends on what type of audience you are looking forward to targeting and what is the overall parent theme of your brand.
Brand endorsement:
Custom packages can take the leading role in boosting your brand all around the world. You may be spending extra investments on digital and print media marketing campaigns. These boxes provide a cost-effective platform for launching all your campaigns and getting maximum output. The box printed with your unique logo and other specifications make the clients remember your brand every time they go shopping. No matter what kind of food items you deal with, all brand elements can be printed on this box for promotion.
The significance custom packaging holds in the food industry is hard to overlook. It has a combination of safety and creativity that makes it an interesting choice for packing all types of food products. Its eye-catching designs make your food products much more likely to be purchased over other items having generic designs.
Digital Marketing Professional & Blogger.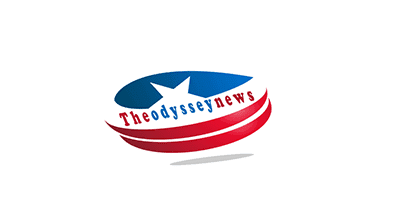 How Should I Use CBD Tinctures and Oils? | GOLDEN STATE EXTRACTS
How Should I Use CBD Tinctures and Oils? | GOLDEN STATE EXTRACTS
How to Use CBD Oil: Take
Tattoo Oil should be applied topically and held under the tongue for 30 seconds before being swallowed. The best way to use Tattoo Oil is in this manner. Under our tongues, there are a large number of capillaries that immediately link to the bloodstream.
The molecules from Tattoo Oil are picked up by the capillaries and absorbed into the circulation without having to be digested or broken down. This method allows CBD Tattoo Ointment to enter the body faster than other applications since it does not need to transit through multiple biological processes before reaching the bloodstream.
Customers can also use pure Tattoo Oil  as a supportive topical to apply to their skin. The CBD molecules will not, however, be able to enter the bloodstream through skin absorption.
Experts suggest consumers to have one or two pieces daily, typically in the morning or evening. The amount of CBD Tattoo Ointment you should take will depend on your physical condition and the intended use of the drug; there is no standard dose that is suited for everyone in general.
Before incorporating CBD into your daily routine, it's also a good idea to speak with your primary care physician; they can also recommend the right CBD dosage for you.
Taking a 5000 mg tincture of CBD
How do you utilize a 5000mg CBD tincture now that you know what it is? A bottle of CBD oil should be used similarly to a 5000mg CBD tincture; two drops should be placed under the tongue and held there for around 30 seconds before being consumed.
A 5000mg CBD tincture isn't the most common choice for topical applications, though, because of the other components that give tinctures their unique flavor. Tinctures can be used to cook with, add a few drops to food or drinks, or both.
Similar to CBD Tattoo Ointment , one or two servings per day is the optimal suggestion. Furthermore, there isn't a recommended dosage that is meant to work for everyone. It is advised to start small and increase gradually until you determine how much is required for you.
You should see your doctor before beginning or incorporating CBD into your regular routine; a licensed medical professional can provide you advice on the ideal dosage.
Are the differences between CBD Oil and CBD Tincture Actually There?
The two main differences between 5000mg CBD OIL TINCTURE and CBD tinctures are the alcohol-based solution used in CBD tinctures and the additional compounds that tinctures will always contain. These distinctions become quite blurry as practically all 5000mg CBD tinctures offered under commercial labels are produced without the use of alcohol.
Therefore, by definition, the alcohol-free tinctures would change into regular CBD oils. A tincture is once again created when additional components are added to the CBD-containing liquid. In addition, many CBD oils offered under commercial names may have different flavors.
Which CBD tinctures and oils are the best?
Given that both of them carry out comparable activities, each person will define "better" differently in this case. Although someone can prefer one over the other based on flavor, the benefits and attributes are still present.
It may also depend on your motivations for consuming CBD. There is no difference in the benefits of CBD for each individual, even if one person is entirely satisfied with sublingual uses of CBD oil and you prefer taking it topically and orally.
Additionally, if the CBD market expands, our present perception of CBD products may change. However, in the interim, conduct as much research as you can and choose the product that best meets your needs.
Comparison of CBD Oil and Tinctures
The terms "CBD oil" and "tincture," which are frequently used interchangeably, cause a lot of customer confusion because of their similarities. Despite their similarities, the two also have distinctive characteristics that make them stand out.
CBD oil is made by mixing CBD isolate, which is extracted from industrial hemp using a CO2 method, with a carrier oil like MCT oil. By definition, CBD tinctures use alcohol as a solvent to extract CBD isolates from raw hemp material.
Furthermore, CBD oils often contain a carrier oil that has been infused with CBD molecules, whereas CBD tinctures frequently incorporate other ingredients for easier consumption, such as natural flavors. While several solvents may be used to extract the CBD from hemp in tinctures, CO2 is frequently employed in CBD oils to create its isolates.
The two main ingredients in CBD oil are CBD isolates and carrier oils. But many commercial CBD oils could also contain terpenes, cannabinoids from other plants, and natural flavorings, turning them into tinctures in some situations.
Contrarily, a typical CBD tincture will contain more ingredients than only CBD isolates mixed in an alcohol-based solution. However, the bulk of commercial CBD tinctures are alcohol-free and use CO2 extraction to differentiate themselves as 5000mg CBD OIL TINCTURE. The main difference would be the use of alcohol throughout the extraction process.
Sublingual administration of either of them involves placing a few drops or a full dropper beneath the tongue. Pure 5000mg CBD OIL TINCTURE, devoid of any additives, can still be applied topically even though the CBD molecules won't enter the bloodstream through skin absorption. Both are advantageous for maintaining one's health.
Thought about utilizing CBD tinctures, but unsure? Find out more about the high-quality 5000 mg CBD OIL TINCTURE right away, and discover how a drop could improve your daily wellness.