Strategic management: A primer on types of business strategy
A thorough business approach provides a framework for businesses to achieve their objectives. It assists them in remaining market-relevant and identifying development prospects. Challenges and vulnerabilities are weeded out by the business tactics, allowing companies to thrive on their strengths. It serves as a road map for critical decisions like recruiting methods and training requirements.
In this article, we will go through the various types of business strategies, their importance, and the components that make them up.
Types of business strategies implemented by business strategists
A business strategy is a dynamic resource that companies can adapt and grow in response to economic social and technical changes. It protects them from becoming complacent. The five types we will talk about in this article are as follows:
Competitive strategy
The first type of strategy in strategic management is a competitive strategy. It refers to a strategy that incorporates the exterior situation's clout, alongside integrative considerations of an organization's standing. The competitive strategy tries to achieve a competitive advantage over competitors in the industry. Strategies that result in some distinctiveness in the market provide a competitive advantage. A competitive strategy that succeeds is built on a foundation of long-term competitive advantage.
Elements of competitive strategy
Cost structure
The quality of products
Customer service
Distribution network
Intellectual property
Corporate strategy
In strategic management, corporate strategy is a sort of strategy. It is drafted at the top level by a diverse company's senior management. The corporate strategy establishes long-term goals and has a broad impact on all aspects of the business. It is an ongoing process that necessitates a persistent effort to persuade investors to put their money in the company, hence expanding equity. Businesses that consistently deliver value for customers are those who examine their business strategies regularly to enhance areas where they may not be achieving the desired outcomes.
Elements of corporate strategy
Setting Visioning Goals
Allocation of resources
Strategic tradeoffs are prioritized.
Business strategy
Business strategy is developed at the level of the business unit. It's commonly referred to as the 'business-unit strategy.' This approach focuses on strengthening the firm's product or service market advantage. Competitive and cooperative approaches are combined in business strategies. This strategy outlines all of the activities and techniques that will be used to compete in deny of the competition.
Elements of business strategy
Values, vision, and mission
Business strategy's long-term objectives
Monetary aims
Business strategy's operational objectives
Functional strategy
In strategic management, a functional strategy is a sort of strategy. It is a method of highlighting a specific functional area of a company. It aims to meet a business division's objectives through optimizing resource productivity. Since each company function typically descends with a section, the functional strategy calls departmental strategy only once in a blue moon. The goal of this tactic is to generate the right items to give a business unit a competitive edge.
Elements of functional strategy
Production management
Human resource management
Financial management
Marketing management
Operating strategy
In strategic management, the operating strategy gives an organization's units shape. An operating strategy can be developed by a firm. Take, for example, its sales zones. At the field level, an operating strategy is communicated, usually to achieve short-term goals. In some firms, managers create an operating plan for each division's set of annual goals.
Elements of operating strategy
Choosing a technology and developing a process.
The distribution of resources.
The capacity, facility, and layout planning
The production system is being designed and positioned.
Concentrating on production or manufacturing, as well as service facilities.
The product or service is being designed and developed.
I am an open-minded free-spirited people person who is passionate about personal development and living life without limt.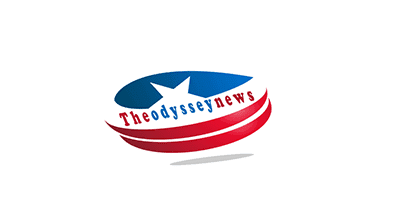 What You Can And Can't Eat With Braces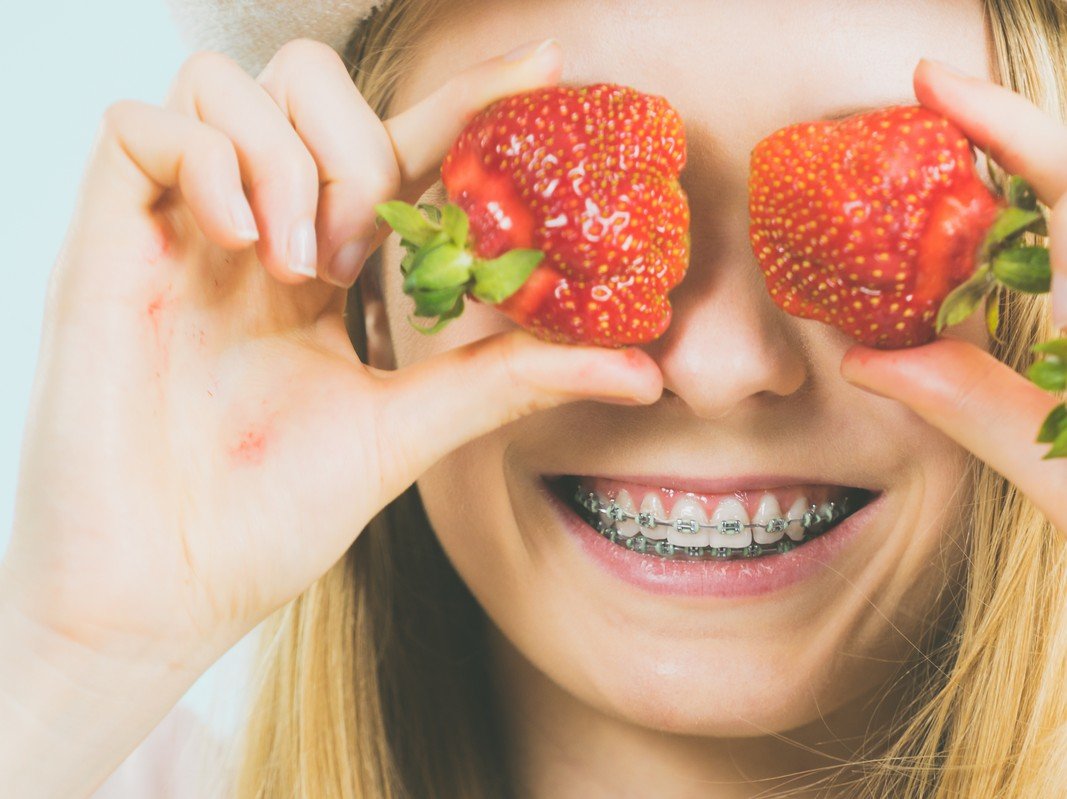 Braces can seem like a major hindrance when it comes to eating the foods you love, but if you know what's off-limits and which foods are okay to eat with braces, it's much easier to keep your teeth clean and healthy while still enjoying your favorite meals. Here's what can't you eat with braces!
Why Are Dietary Changes Needed With Braces?
Typically, with braces, you'll want to stick to a soft-food diet. Avoid crunchy and sticky foods like nuts and hard candy—they can get stuck in between your brackets and wires. Foods high in acid (like citrus) also should be avoided because they can cause damage to your teeth while you're wearing braces. Focus on what you CAN eat rather than what you CAN'T eat—the list of permitted foods is pretty long! The chart below will give you an idea of what's okay
Why Are Dietary Changes Needed With Braces?
Eating regular food with braces is possible, but you need to be careful. Though it varies from person to person, most people have an easier time eating softer foods with braces. For example, if you have an appliance on your upper teeth, try mashing up soft foods such as bread and bananas rather than crunching hard items like apples or carrots. It may also help to cut food into smaller pieces before eating. It's also important to avoid sticky foods since they can get stuck in your braces; chewing gum and chocolates are good examples of things that should be avoided while wearing braces. A healthy diet rich in fruits and vegetables is still a great choice for those with fixed appliances; just cut larger pieces into small bites before eating them!
To Protect Braces From Damage
Avoid sticky or chewy foods. Sticky foods, such as caramel, gummy candies and taffy, can damage braces by sticking to brackets and wires. Chewy foods such as raw carrots and celery have a tendency to get caught in orthodontic appliances. If you must eat these foods, carefully break them into bite-sized pieces first. Don't Pop Your Gums: Keep your mouth closed when chewing food or brushing your teeth with a toothbrush or floss. Picking at your braces could loosen an attachment or wire that's holding an appliance in place—and it's very difficult to put back together! A diet rich in calcium helps strengthen teeth, which is good news for braces wearers.
To Avoid Discomfort After Adjustments To Braces
Because your braces are new, your gums will be tender after an adjustment. To ensure that you avoid discomfort, you'll want to follow these food guidelines: First and foremost, avoid chewing gum (and using a straw) for at least 24 hours after a tooth is moved. Avoid sticky candy and foods like caramel because they may stick to or pull on your braces and cause irritation or pain. Additionally, try to avoid popcorn and hard candies; these often get stuck in braces. Finally, if you have any questions about what types of food are safe for you to eat with braces, ask your orthodontist before eating it.
To Reduce The Risk Of Stained Teeth
Stained teeth are a common side effect of having braces. To reduce your risk of stained teeth, follow a strict oral hygiene regimen and avoid foods that can stain your teeth, like coffee, tea, soda and berries. During your appointment with your orthodontist you'll be provided with instructions to care for your teeth during orthodontic treatment. No matter what type of braces you have, it's important to brush after each meal and drink lots of water throughout the day. A whitening toothpaste or a whitening rinse can also help keep staining at bay while you're wearing braces.
To Change Chewing Technique
Your orthodontist wants you to wear braces for a reason: They'll help straighten your teeth. If you're wearing them properly, your braces shouldn't have any issues—but it's still important to take care of them as much as possible. Instead of gnawing on chips and sandwiches, try eating softer foods like soup or pudding. As long as you're paying attention while chewing, there's nothing that should cause an issue with your braces. Avoid sharp foods like apple seeds (they can get stuck in brackets), popcorn kernels (the same thing goes) and nuts (which are just bad for your teeth all around).
What You Can Eat With Braces
While orthodontic appliances such as braces, retainers and mouthguards may take some getting used to (not to mention a considerable investment), there are plenty of foods you can eat with them. For example, hard or crunchy foods that don't need much chewing — like carrots and chips — aren't going to bother your new dental work too much. But soft and sticky foods can cause damage if they adhere too tightly to your teeth or appliance. As long as you follow these guidelines, you should be able to keep enjoying most of your favorite healthy snacks while wearing braces.
What You Can't Eat With Braces
Many foods aren't safe to eat while you have braces. It's not just sticky foods and hard foods that can damage your braces – many chewy, crunchy, or hard-textured items are unsafe as well. Foods that are too hard for teeth can damage brackets and wires on braces. Some examples of what can you eat with braces