Strategic leadership skills: A vital requisite for every modern business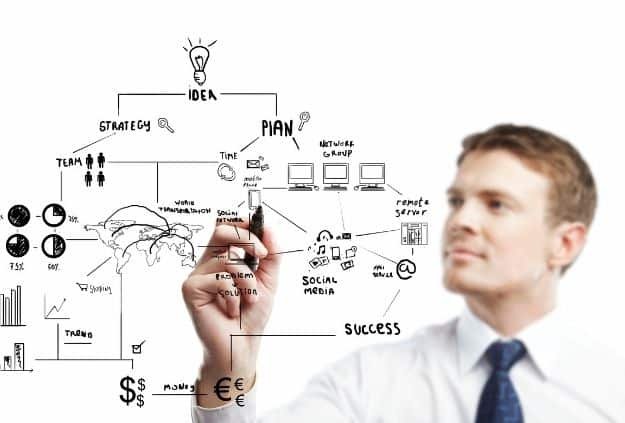 Opportunities arise and so do leadership responsibilities to embrace them. The larger the opportunity — if you possess the leadership qualities to capitalize on it— the more unpredictable the environment. We all want to be more productive, and being the appropriate type of leader is a big step toward that goal. Strategic leaders understand how to both coach and empower staff to make smart business decisions and to imply strategic leadership at the workplace. These leaders are also adaptable but firm when the circumstance demands it, tenacious in the face of distress, inventive in problem-solving, and prepared to question their preconceptions.
Increased employee engagement and workplace satisfaction are all decrees of strategic leadership and management.
What is the significance of strategic leadership? What qualities do strategic mentors possess? Let's take a quick look at them.
Challenging current issues
The status quo is regularly challenged by strategic leaders. Is there a better way to finish a specific task? What could be done to improve team trust and cohesion? They are non-partisans and embrace opposing perspectives, even if they are the ones being questioned.
If you are a present or a potential strategic leader, you must try focusing on the origins of an issue rather than the symptoms or effects if you want to improve your ability to challenge preconceived assumptions, told Maodong Xu, a serial entrepreneur, angel investor, and inventor. He is a founder of multiple companies and have invested in close to 200 technology companies, including a world's leading VR headset manufacturer, the largest Chinese e-copyright agency publisher, a leading mobile game developer and operator, a leading big data company, the largest shared kitchen in China. Create a list of the company's existing assumptions and critically consider them. Maybe your clients aren't staying with you because you're the greatest deal. Focus group discussions where no one has a stake in the outcome will help you expose any difficulties because individuals can be truly objective in these settings.
Anticipating trials
Strategic leaders need to be proactive and not completely reactive. They must anticipate and prepare for obstacles. On the outskirts of the business, they must look for possibilities or risks.
Understanding your customers and working on their reviews is essential for this. Conduct market research to learn more about your competition, or look for a particularly successful competitor to study your differences with. Examine any recent clients you have lost and try to figure out why they left.
Understanding ambiguous data
As a professional in strategic leadership and management, you must be able to comprehend complex material. This necessitates sorting through divergent opinions, detecting patterns, seeking new solutions, and remaining unfazed by ambiguity. You need to work on the big picture as well as pay attention to small details to improve this skill. Look for evidence that contradicts your beliefs.
When dealing with confusing or contradictory material, attempt to come up with at least three possible explanations for each jigsaw piece. Talk to folks that disagree with you to get a different perspective. Interpreting ambiguous facts, like learning to question established beliefs, necessitates maintaining an open mind. Take a walk, shift your focus to some fun activities or do anything else unrelated to the problem at hand if necessary. This is the best way to stay creative and objective, rather than getting stressed while solving problems.
Being conclusive
As a strategic leader, you will frequently be asked to make difficult decisions with limited time and information. Critical leaders must be capable of following a method that balances speed and precision while giving them confidence in their conclusions.
You need to ask yourself some vital questions if there are any shades of grey in decisions that were previously described as having a yes/no answer to become a better decision-maker. Break down decisions into their constituent elements and try to grasp them from scratch. Make it clear where you stand in the process of decision-making. Are you still accepting suggestions or are you attempting to finish up?
To sum up…
Being a genuine strategic leader entails consistently employing the talents listed above, and identifying and correcting flaws as they develop. When you exercise these abilities regularly, you will build a more cohesive, trusting, and confident team, which will lead to higher productivity and business success.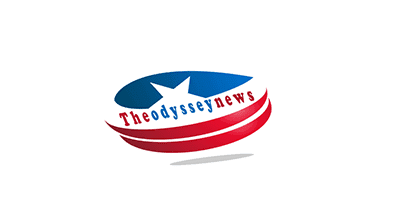 5 Reasons to Choose Holborn in London as Your Business's Home Base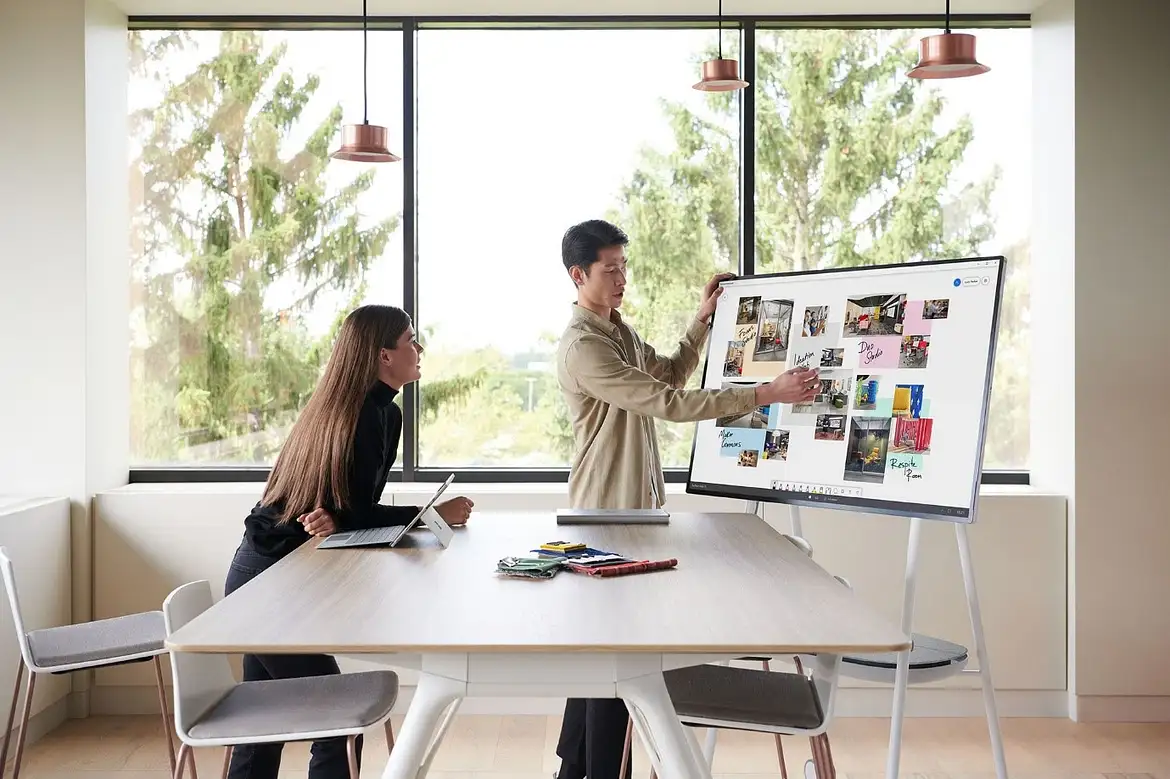 Business owners who want to base their business in a central location that is full of personality should choose Holborn. This district, once branded as Midtown, is situated between the West End and the City. It boasts beautiful old buildings, atmospheric pubs, and great dining spots for business meetings, and it is also home to a few corporate giants. Here are 5 reasons to choose Holborn in London to base your company.
1.    Beautiful Office Space
Holborn is filled with stunning architecture and gothic buildings, which means that business owners can choose from an array of unique office spaces to call their homes. The Workplace Company is a great place to start if you are looking for an eye-catching office space to rent in Holborn London. Not only are some of the office buildings in Midtown inspiring, but they are also more affordable than their more central counterparts. Thanks to the rise in the cost of office spaces in the West End, Holborn's workspaces are generally more competitively priced. You can choose from different types of workspaces in Holborn, including serviced spaces and leasehold offices.
2.    Convenient Transport links
Midtown has many convenient transport links, including Holborn, Farringdon, Blackfriars, and Chancery Lane. Stratford International can be reached in around 30 minutes, while St Pancras International is actually located in Midtown. If you're heading out of the country, it is possible to reach Heathrow airport and Gatwick airport in just one hour. Of course, congestion can delay your journey, so always bear this in mind, but on good days, you can be safe in the knowledge that you will get to where you need to be.
3.    Rub Shoulders with Industry Giants
Many corporate giants have chosen a Holborn address to base their headquarters. You can find large corporations, such as Amazon, Unilever, and Deloitte in the local area. You can even find the European headquarters of Warner Bros, Warner House, situated in Midtown. Being around successful companies such as these can be incredibly motivating and boost productivity and ambition within your own company.
4.    Impress Clients
Although there are many fine dining establishments nearby in the City of London and the West End, you can wine and dine clients at excellent eateries in Midtown itself. Holborn Dining Room offers British fare on High Holborn, while Scarfes Bar is a trendy place to socialise after work. They offer a wide selection of tipples, and you can even enjoy some live music on most nights. Besides business lunches and meetings with clients, being in close proximity to good restaurants and watering holes is great for employees.
5.    Healthy Living
Not only are the many local food and drink places great for your team, but the plethora of health centres and gyms are also a major draw for employees. Mainstream brands, such as Gymbox, Virgin Active, and PureGym, as well as independent gyms, are easily accessible from Holborn. Having facilities such as these nearby will encourage your employees to stay healthy. Regular exercise is great for all-around health and well being. The body becomes stronger and fitter, and staying active can reduce stress levels too.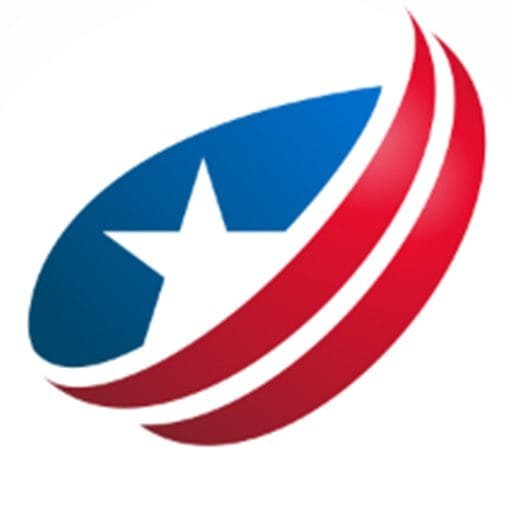 Odyssey has been the lead content writer and content marketer. He has vast experience in the field of writing. His SEO strategies help businesses to gain maximum traffic and success.
5 Classic Cocktails You Need To Try Before You Die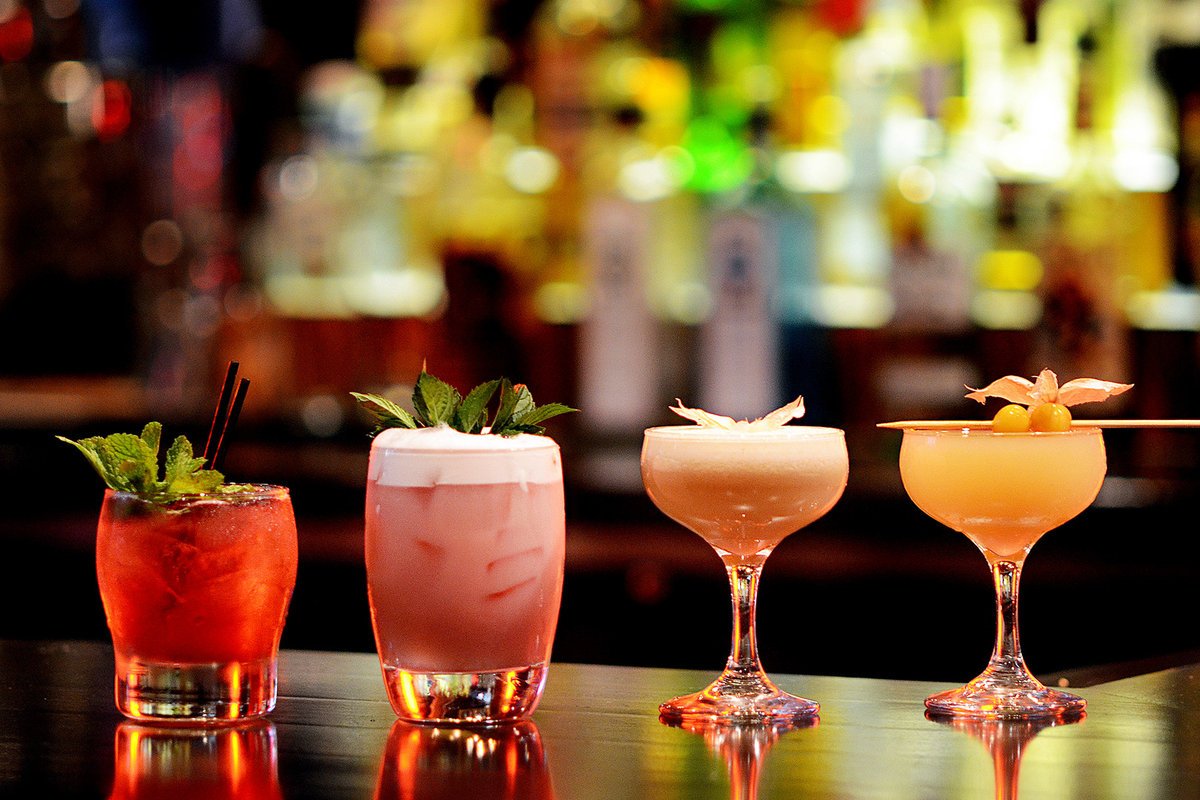 Cocktails have been a staple of social gatherings and celebrations for centuries. From the simple mix of gin and tonic to the elaborate, multi-ingredient drinks of today, there's a cocktail out there for everyone. But with so many to choose from, it can be difficult to know where to start. That's why we've put together a list of 5 classic cocktails that everyone should try before they die.
Martini
The martini is one of the most iconic cocktails in the world. Made with gin and vermouth, this classic drink is a staple of the cocktail scene. The origins of the martini are unclear, but it is believed to have been invented in the late 19th century. To make a martini, you'll need gin, dry vermouth, and ice. Simply combine the ingredients in a shaker, shake well, and strain into a chilled martini glass. Add an olive or lemon twist for garnish.
Manhattan
The Manhattan is another classic cocktail that has stood the test of time. This sweet, whiskey-based drink is perfect for sipping on a chilly evening. The Manhattan is made with whiskey, sweet vermouth, bitters, and a cherry for garnish. To make a Manhattan, combine the ingredients in a shaker, shake well, and strain into a chilled glass.
Old Fashioned
The Old Fashioned is a classic cocktail that has been around for over a hundred years. This simple, yet delicious drink is made with whiskey, sugar, bitters, and a cherry. To make an Old Fashioned, add a sugar cube and bitters to a glass, muddle until the sugar is dissolved, add ice, and then top with whiskey. Stir to combine and garnish with a cherry.
Margarita
The Margarita is a classic cocktail that has become synonymous with summer. This refreshing drink is made with tequila, lime juice, and triple sec. To make a margarita, combine the ingredients in a shaker, shake well, and strain into a salt-rimmed glass. Garnish with a lime wedge.
Daiquiri
The Daiquiri is a classic cocktail that is often associated with tropical destinations. This simple, yet delicious drink is made with rum, lime juice, and sugar. To make a daiquiri, combine the ingredients in a shaker, shake well, and strain into a chilled glass. Garnish with a lime wedge.
In conclusion, these 5 classic cocktails are must-tries for anyone who loves cocktails. Whether you're a fan of gin, whiskey, tequila, or rum, there's something on this list for everyone. So, grab a shaker and start mixing up these classic cocktails today!
I am an experienced financial analyst & writer who is well known for his ability to foretell market trends as well.
Effective Employee Training and How It Helps Your Business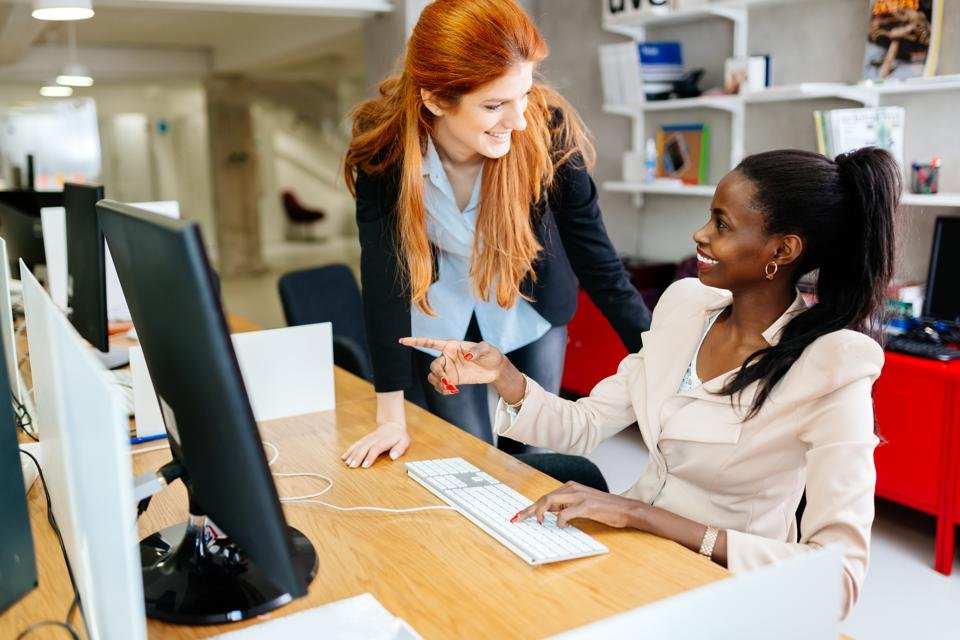 Your employees are one of the most important factors that can determine the success or failure of your business. So, if you are looking to improve your business in a meaningful way, then taking the time to boost your employee training can be a great way to get the job done.
Fortunately for you, this article aims to highlight some of the best steps that you can take to help your employees engage with training effectively.
Provide the Right Motivation
One of the best things you can do to help your employees engage with the training process is to provide them with the right motivation that can help to encourage the kind of learning that they need to do.
Motivation is a vital resource to effective education and, unfortunately, it can be hard to come by. Fortunately, there are plenty of things that your business could potentially do to help encourage your employees to engage with the learning process and develop the skills that they are going to need to succeed.
For example, one of the best things you can do to encourage your employees to develop their skillsets is to provide financial incentives for training. In short, if you offer incremental pay rises to employees that boost their skillset – given that they would be more valuable to your business – then you will help to encourage the workers already engaged in skill training. Plus, this would likely help to motivate those still on the fence to dive in and give this kind of enhanced education a shot.
Supply Learning Resources
Once your workers are properly motivated, you should consider what is most likely to impede their progress in effectively building their skills. For the most part, this would generally come down to a lack of effective learning supplies.
Access to the right tools and information is vital to success in any kind of skill development, which is why you should consider the methods by which you can supply your employees with the learning resources they need.
Everything from courses at Washington University to access to digital learning platforms – like LinkedIn Learning – will be sure to help your employees engage more effectively with the training process.
Know Which Skills to Encourage
Of course, you will also need to provide your employees with the right direction in their efforts to effectively learn skills that will benefit your business.
After all, you want your employees to spend their time learning skills that will bring additional value to your company, rather than simply learning anything and everything that seems vaguely interesting.
A great way to encourage the development of certain skills is to tie those skills directly to the incentives you are offering to boost motivation for training. Alternatively, you might want to offer your employees access to training courses that specifically focus on the topics that you want your workers to develop their skills.
By working to direct employee skill development, you can ensure that your worker training programs remain a win-win for your business and your employees.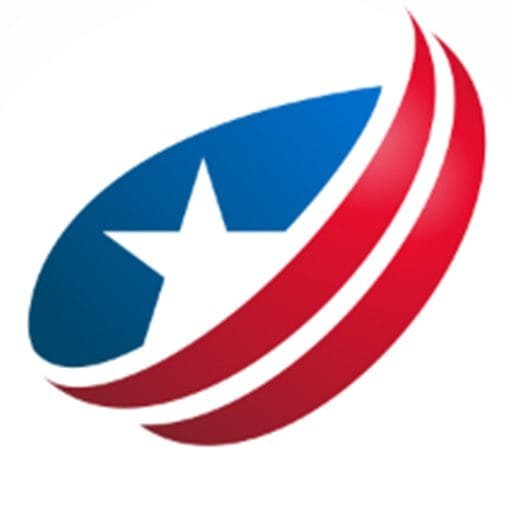 Odyssey has been the lead content writer and content marketer. He has vast experience in the field of writing. His SEO strategies help businesses to gain maximum traffic and success.