Stocks Finish Almost Flat in Teeter-Totter Session: Markets Wrap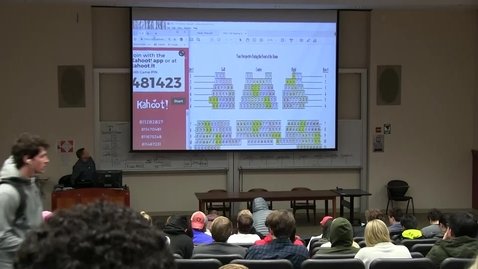 The stock market had a hard time finding direction on Wednesday, with traders assessing comments from central bank chiefs about the outlook for the economy and interest rates.
The S&P 500 closed little changed and slightly above the Fibonacci 38.2% retracement level of about 3,815 that investors have been closely watching. Quarterly rebalancing of portfolios contributed to the market choppiness. Treasuries and the dollar advanced.
Federal Reserve Chair Jerome Powell said the US is in "strong shape" and "well positioned to withstand tighter monetary policy." He reiterated the commitment to bring inflation down, adding that the process is likely to cause some "pain." Powell spoke on a panel with European Central Bank President Christine Lagarde and Bank of England Governor Andrew Bailey.
Volatility gripped markets this year on concern that a hawkish Fed could tip the economy into a recession. The S&P 500 is on course for its worst quarter since March 2020 amid a surge in Treasury yields. The US central bank was in denial about inflation and moved too slowly in trying to quell rising prices. That has put it on a trajectory to create a recession, if it hasn't already done so, according to Rob Arnott at Research Affiliates.
"The froth certainly appears to have been taken out of the financial markets by this year's stock-and-bond pullback," said James Solloway, chief market strategist at SEI. "That's the good news. The bad news is that an economic recession and a corresponding decline in earnings might not yet be fully priced into markets."
The bond market shifted to price in a half-point rate cut in the Fed's benchmark rate at some point in 2023, as traders upped their bets on a recession eventually halting the central bank's aggressive tightening campaign.
Fed Bank of Cleveland President Loretta Mester said officials must not be complacent about increases in long-term inflation expectations and should act forcefully to curb price pressures. US consumer spending expanded in the first quarter at the softest pace of the pandemic recovery, marking a surprise sharp downward revision that suggests an economy on weaker footing than previously thought.
Chief financial officers are growing increasingly downbeat about the economy this year, with a measure of sentiment falling to the lowest in nearly a decade. Respondents reduced their expectations for growth, according to the latest quarterly results of The CFO Survey, a collaboration of Duke University's Fuqua School of Business and the Fed Banks of Richmond and Atlanta.
"As pre-earnings announcements and analyst revisions hit the tapes, we should have a sense of whether the business side of the equation agrees with what consumers are saying," said Quincy Krosby, chief equity strategist at LPL Financial.
In corporate news, Peloton Interactive Inc. sank after UBS reaffirmed its sell rating on the at-home fitness company, citing negative user trends. Carnival Corp. slumped as Morgan Stanley analysts warned that the cruise vacation firm's shares are at risk of losing all of their value in the event of another demand shock. Bed Bath & Beyond Inc. plunged as the home-goods retailer reported disappointing results.
What to watch this week:
China PMI, Thursday
US personal income, PCE deflator, initial jobless claims, Thursday
Eurozone CPI, Friday
US construction spending, ISM Manufacturing, Friday
Some of the main moves in markets:
Stocks
The S&P 500 was little changed as of 4 p.m. New York time
The Nasdaq 100 rose 0.2%
The Dow Jones Industrial Average rose 0.3%
The MSCI World index fell 0.6%
Currencies
The Bloomberg Dollar Spot Index rose 0.5%
The euro fell 0.7% to $1.0441
The British pound fell 0.5% to $1.2117
The Japanese yen fell 0.3% to 136.59 per dollar
Bonds
The yield on 10-year Treasuries declined eight basis points to 3.09%
Germany's 10-year yield declined 11 basis points to 1.52%
Britain's 10-year yield declined eight basis points to 2.38%
Commodities
West Texas Intermediate crude fell 2.2% to $109.31 a barrel
Gold futures were little changed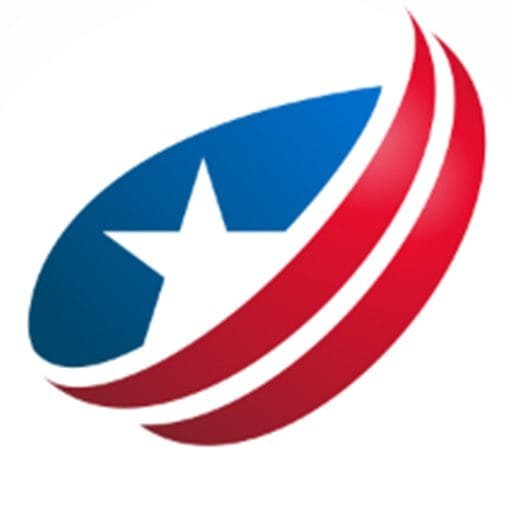 Odyssey has been the lead content writer and content marketer. He has vast experience in the field of writing. His SEO strategies help businesses to gain maximum traffic and success.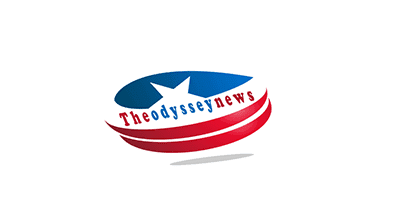 Violent Typhoon Mawar sets sights on Philippines, Taiwan and Japan after blow to Guam
The powerhouse typhoon is the equivalent of a very strong Category 4 hurricane as it approaches the northernmost island of the Philippines before turning to the north, continuing its damaging path.
Japan says scrambled fighter jets after Russian planes spotted
The country's defence ministry says Russian 'intelligence-gathering' aircraft spotted near its coasts along the Pacific Ocean and Sea of Japan.
Japan scrambled fighter jets after spotting Russian "intelligence-gathering" aircraft off its coasts along the Pacific Ocean and Sea of Japan on Thursday, the country's defence ministry has said.
One Russian aircraft travelled from Japan's north down along part of its west coast, while the other took a similar route along the opposite coast and returned the same way, the Joint Staff office run under the defence ministry said in a brief statement.
"In response, fighters of the Air Self-Defence Force's Northern Air Force and other units were scrambled," it added.
There was no further information on the incident, which comes days after Japan hosted Ukrainian President Volodymyr Zelenskyy at the summit of Group of Seven (G7) – a grouping of rich nations – in Hiroshima city.
Japan has joined Western allies in sanctioning Moscow over its February 2022 invasion of Ukraine, and has warned of the threat posed by Russia.
Its latest security document, which once called for enhanced ties and cooperation with Russia, now warns that Moscow's military posturing in Asia and cooperation with China are "a strong security concern".
Last May, Chinese and Russian military jets carried out joint flights near Japan immediately after a meeting of the United States-led Quad grouping in Tokyo. India and Australia are other members of Quad.
And more recently, Moscow has carried out military exercises, including test-firing missiles, in the Sea of Japan.
Russia considers Japan to be a "hostile" country – a designation it shares with all European Union countries, the US and its allies, including the United Kingdom and Australia.
Tokyo had complex relations with Moscow before the invasion of Ukraine in February, and the two sides have yet to sign a post-World War II peace treaty.
Attempts to do so have been hampered by a long-running dispute over islands controlled by Russia, which calls them the Kurils.
France bans short-haul flights to cut carbon emissions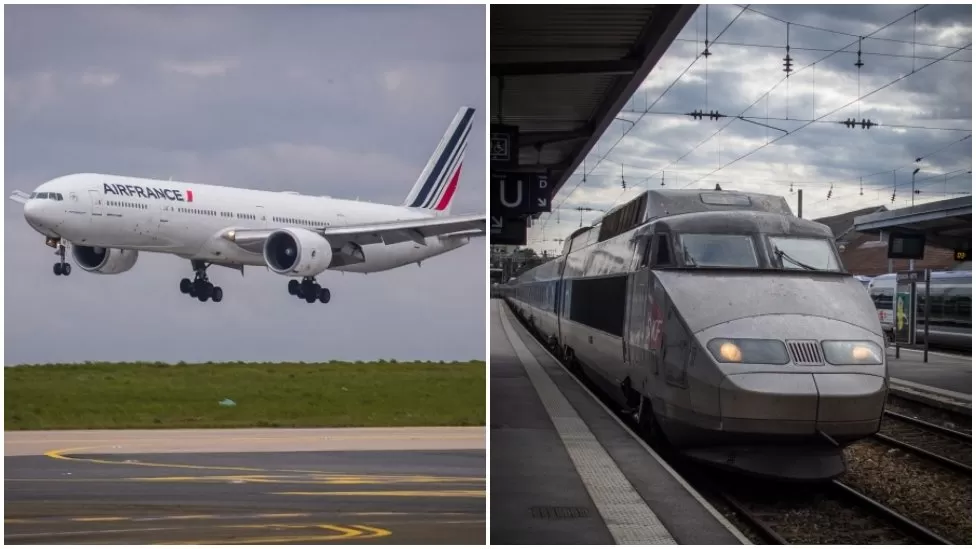 France has banned domestic short-haul flights where train alternatives exist, in a bid to cut carbon emissions.
The law came into force two years after lawmakers had voted to end routes where the same journey could be made by train in under two-and-a-half hours.
The ban all but rules out air travel between Paris and cities including Nantes, Lyon and Bordeaux, while connecting flights are unaffected.
Critics have described the latest measures as "symbolic bans".
Laurent Donceel, interim head of industry group Airlines for Europe (A4E), told the AFP news agency that "banning these trips will only have minimal effects" on CO2 output.
He added that governments should instead support "real and significant solutions" to the issue.
Airlines around the world have been severely hit by the coronavirus pandemic, with website Flightradar24 reporting that the number of flights last year was down almost 42% from 2019.
The French government had faced calls to introduce even stricter rules.
France's Citizens' Convention on Climate, which was created by President Emmanuel Macron in 2019 and included 150 members of the public, had proposed scrapping plane journeys where train journeys of under four hours existed.
But this was reduced to two-and-a-half hours after objections from some regions, as well as the airline Air France-KLM.
French consumer group UFC-Que Choisir had earlier called on lawmakers to retain the four-hour limit.
"On average, the plane emits 77 times more CO2 per passenger than the train on these routes, even though the train is cheaper and the time lost is limited to 40 minutes," it said.
It also called for "safeguards that [French national railway] SNCF will not seize the opportunity to artificially inflate its prices or degrade the quality of rail service".
I am an experienced financial analyst & writer who is well known for his ability to foretell market trends as well.