Start Your Own Daily Delivery Business Like Milk and More
With customer behavior shifting to prioritize simple, quick, and efficient experiences, the on-demand sector is growing in an unprecedented space. With the growth, our day-to-day lives have flipped to a much better side. Now we don't have to step outside to purchase anything as "there is an app for everything." You can get all your daily delivery like milk, butter, eggs, and much more through an advanced app like milk basket, BB Daily, and many more.
Changing customer behavior, competition, trade action, and much more have resulted in stagnant growth for dairy brands. The dairy market was prophesied to reach 225 metric tons and grow around 234 metric tons by the end of 2021. Speed, simplicity, and convenience are at top priority for customers looking to have every requirement met, and all can be fulfilled by online delivery app development.
The latest addition to the on-demand segment is a milk ordering and delivery app that makes it easier for users to get milk and other essential products right at their place.
Daily Delivery Made Easier with App Like Milkbasket & BB Daily
The dairy product market worldwide was valued at around 481.08 billion in 2019. The market is projected to increase at 2.5% CAGR from 2020 and 2027. The growing consumption of shifting customers' preferences and dairy products from dairy to meat products are significant drives for the market's growth.
The availability of dairy products due to cold chain logistics and modern retail facilities further drives market growth; however, notable product sales through on-demand distribution channels during the pandemic supported the market growth. The fresh milk market is growing globally; it is estimated to reach around 837 million tonnes, increasing by 2.1% from 2018.
More than any apps, milk ordering & delivery is the most anticipated service by almost all populations. The best part about it is that no matter how late the customer places the order, fresh milk and more products to get it right away in the morning.
Why is it Best to Invest in a Milk Delivery App Like Milkbasket?
Statista report shows that the revenue of milk is expected to reach around 250 million dollars in 2020. The growth represents the rise in the economy; it's estimated to increase and reach around 250 million dollars in revenue dramatically by 2025. The need for milk and other daily delivery will never end; it has increased dramatically due to pandemics.
Milkbasket has made 26 million dollars profit in just four years. Amazed by the growth, the milk delivery business started investing in Milkbasket clone and BB Daily clone. Surprisingly all the mobility solutions are doing well in the market and help brands manage every operation efficiently. It makes milk & other distribution more straightforward and faster and helps businesses meet the never-ending demand for milk delivery.
Investing in the daily delivery platform is a profitable option helping businesses to bring great profit to their business. As the need for doorstep delivery of milk & more is increasing drastically, it is worth the option to get support from a mobile app development company that helps you build or provide you with a ready-to-use mobility solution at a pocket-friendly price. Now let's have deep insight into how you can start your own daily delivery business like milk and more, business & revenue model, must-have features, and more.
Various Benefits of On-demand Milk Delivery App like BB Daily Clone
Gone were the days when customers visited shops to purchase all the essentials. With the emergence of an app like BB Daily clone, people started to shop for their daily essentials like milk & more by ordering them online. However, the comfort and convenience attract them to the on-demand daily delivery platform to deliver all essentials at doorsteps.
The trend of online delivery apps like grocery, food, milk & other delivery has skyrocketed. Milk being the essential commodity of lives, dairy businesses have gone to the next level by building milk delivery platforms if you're a local vendor who aims to upscale the dairy business or seek a way to earn profits.
Deliver essential on customers demand;
Ease of Operations;
Opportunities to Scale-up;
No Constraint in the Order;
Refund Policy;
Discounts and Offers;
Easy Payment Modes.
Changing customer behavior, growing competition, and trade action have resulted in growth for a daily delivery business. The dairy market was 718.9 billion U.S. dollars in 2019 and was forecasted to increase to 1032.7 billion U.S. dollars by the end of 2024.
The milk and dairy business is a ubiquitous part of our daily life; it's ever-presented in packed food services and goods. Due to drastic growth in dairy and grocery delivery, it becomes essential for business owners to invest in a feature-rich app like BB daily or Milkbasket. And if you are looking to automate your daily delivery business process, then have a quick look at our delivery anything clone script.
Daily Delivery Platform Business Model: Check How it Works to Ensure profit
Mainly two business models fall into existence.
Dedicated/ Self Owned

Aggregator model
But the most suitable is the dairy delivery business model as it helps you supply all essentials to your customer's doorsteps. However, delivering an app like Milkbasket can help you scale up your business process and start to take bulk orders. However, a user-friendly solution developed by top mobile app development companies can help you manage and monitor the inventory and funds efficiently.
How to Make a Milk Delivery App Like Milkbasket?
Meeting daily needs like bread, eggs, milk, & more is what every person looks for. When you feel pressured, an on-demand delivery app like Milkbasket is a blessing. Millennials prefer to order things online instead of rushing to the physical stores; milk delivery solutions are a handy buddy. There are some steps that you need to consider while developing a milk delivery app like Milkbasket.
Step 1: Set Your Goal;
Step 2: Gain Some Clarity on Your Idea;
Step 3: Wireframing;
Step 4: Identify the Backbone of Your Application;
Step 5: Get Your MVP Made;
Step 6: Release Your Application;
Step 7: Keep Your Metrics In Check;
Step 8: Keep Updating Your Application Regularly;
Step 9: Get Your Application Right.
The customized milk delivery platform makes it easier for customers to order daily essentials and deliver them right at their platform. They can explore the menu, order, and give a review after enjoying the service.
All Essential Modules & Features to Include in Daily Delivery Platform
The milk delivery platform consists of three main modules, including:
User;
Admin;
Delivery provider.
Each category demands various features that ensure ease of work. Some of the features include:
Registration/ Sign in
Users and delivery providers need to register and sign in to the milk delivery platform.
Discounts and Offers
Customers can leverage numerous discounts and offer by ordering daily essentials through the milk delivery app.
Order Tracking
The feature-rich delivery platform makes it easier for customers and the admin to track the order details through their digital platform.
Schedule Delivery
Users can schedule delivery time as per their requirements, while admin can check schedule order details using the feature-rich admin panel of the milk delivery platform.
Multiple Payment Gateways
Customers are allowed to make payments more conveniently using the multiple payment gateway features.
Notifications
You can notify users about the order status and details; the BB Daily clone makes it easier to notify users about discounts and coupons.
Multilingual Features
The multilingual feature of the Milkbasket clone makes the local population access the platform more quickly. Many people refuse to use the app just because of a language barrier.
Besides features, choosing the right monetization strategies becomes essential, making it easier to gain profit and bring more revenue to your tables. Numerous revenue streams are available in milk delivery; thus, choosing multiple sources of revenue suitable for your business has become crucial. The predominant revenge streams are commission fees, advertising, and much more.
What Do You Need to Pay to Make a Daily Delivery App for Your Milk Delivery Business?
The final cost of milk delivery depends on app design, features, functionality, complexities, etc. If you're looking to develop a feature-rich platform, the price of app development differs. If you need to know more then contact our team at [email protected]
Final Words
The online milk delivery segment is a profitable sector, even during the upcoming years. A customized Milkbasket clone allows you to enter the profitable segment instantly. Everything to consider is to choose a suitable development company that helps you develop an excellent solution similar to Milkbasket or BB daily. Feel free to contact us; a white-label daily delivery solution ensures to cater to all your business requirements and drive more customers in a short time.
Smith Joe, an experienced content writer, enjoys sharing his thoughts on various online delivery firms, eCommerce, on-demand business models, and so on.
https://whitelabelfox.com/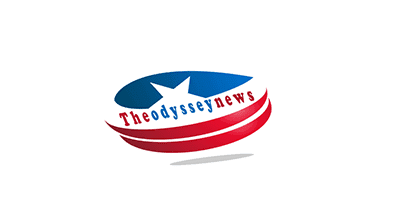 Key Components of Internet Technology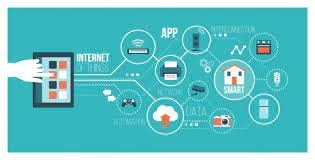 There are several components of internet technology that enable its functioning. These include:
Hardware: This includes devices such as computers, servers, routers, and modems that facilitate the transfer of data over the internet.
Software: This includes operating systems, web browsers, and applications that allow technology users to access and use the internet.
Protocols: These are the rules that govern the transmission of data over the internet. Protocols include Transmission Control Protocol (TCP) and Internet Protocol (IP).
Data Centers: These are facilities that house servers and other networking equipment that enable the functioning of the internet.
ISPs: Internet Service Providers provide users with access to the internet.
Impact of Internet Technology on Society Internet technology has had a profound impact on society in many ways. Some of the key areas where it has had a significant impact include:
Communication: The internet has revolutionized communication by providing a platform for instant messaging, email, video conferencing, and social networking. These tools have enabled people to communicate with each other regardless of their geographic location, leading to greater social and cultural exchange.
Information Access: The internet has made it possible for people to access information from anywhere in the world. This has democratized information access, and anyone with an internet connection can access information on any topic.
E-Commerce: The internet has transformed the way we shop by providing an online marketplace where buyers and sellers can transact business. This has led to the growth of e-commerce, which has become a major contributor to the global economy.
Education: The internet has made it possible for people to access education from anywhere in the world. This has led to the growth of online learning platforms, which offer courses on a wide range of topics.
Entertainment: The internet has transformed the entertainment industry by providing platforms for streaming music, movies, and television shows. This has led to the growth of the digital entertainment industry, which has become a major source of revenue for content creators.
Challenges and Opportunities Internet technology has presented both opportunities and challenges for society. Some of the key challenges include:
Cybersecurity: The internet has made it possible for hackers and cybercriminals to exploit vulnerabilities in systems and steal sensitive data.
I am a professional content writer.
The Evolution of Internet Technology: A Comprehensive Overview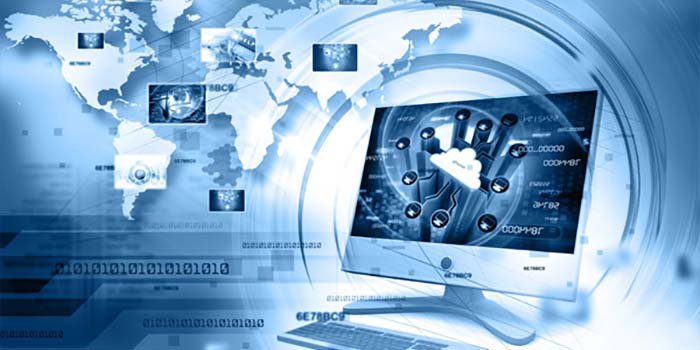 Internet technology has been the driving force behind the digital revolution of the past few decades. It has revolutionized the way we communicate, work, and access information. The internet has transformed the world into a global village where people can interact with each other regardless of their geographic location. In this article, we will explore the various aspects of internet technology, its history, and its impact on society.
History of Internet Technology
The development of the internet can be traced back to the 1960s when the US Department of Defense created the Advanced Research Projects Agency Network (ARPANET). The primary purpose of ARPANET was to connect various research institutions in the United States. The first message was sent over ARPANET in 1969, which marked the beginning of the internet age.
The first commercial internet service provider (ISP) was established in the late 1980s, and the World Wide Web (WWW) was introduced in 1991. The WWW was the first web-based system that allowed users to navigate through websites using hyperlinks. The introduction of web browsers, such as Netscape Navigator and Internet Explorer, made the internet accessible to the general public.
Over the past few decades, the internet has undergone significant changes. Today, we have faster internet speeds, wireless connectivity, and a wide range of internet-enabled devices. The internet has also evolved from being a platform for communication and information-sharing to a platform for e-commerce, social networking, and entertainment.
I am a professional content writer.
No Carb Diet for Weight Loss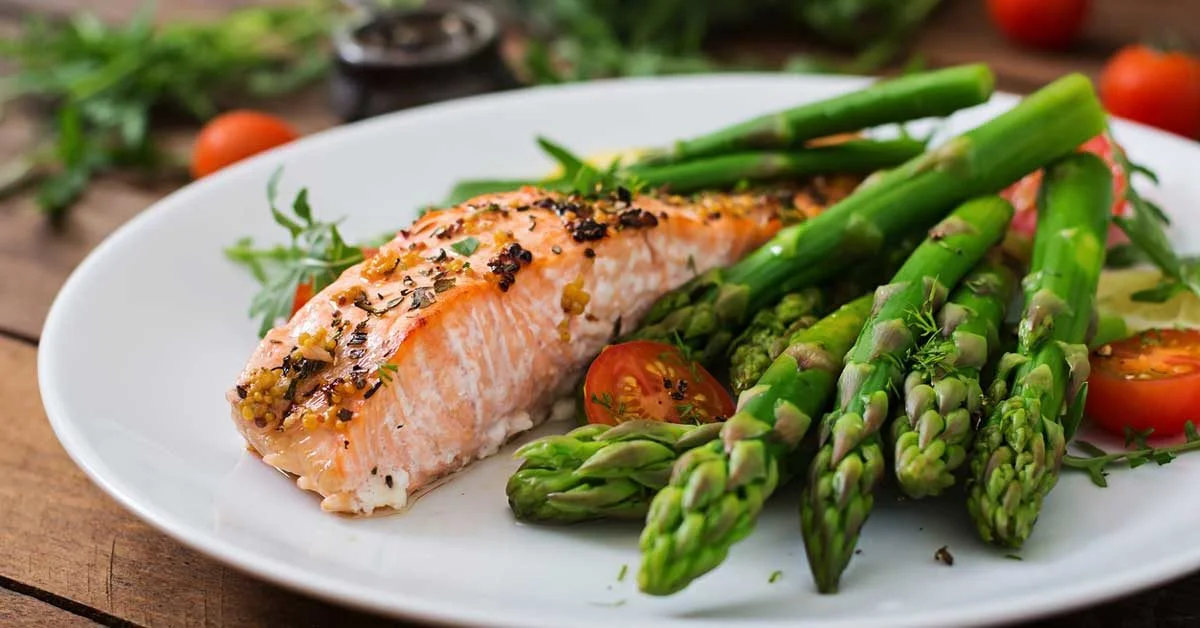 A no-carb diet is a famous weight loss trend that limits carbohydrates in the diet. Carbohydrates are the immediate energy source for the body, but when people drink too much and are unable to burn them off, they can lead to weight gain. The goal of a no-carb diet is to force the body to use stored fat as fuel instead of carbohydrates. While it can result in quick no carbs for 3 days weight loss, it is essential to follow the diet safely and make sure it works for your individual needs.

Here Are Some Tips to Follow a No-Carb Diet for Weight Loss:
Pay close attention to foods high in protein, such as meat, fish, eggs, and dairy products. These foods provide the necessary energy and food while keeping the body full longer, helping to control hunger pains and overeating.

Increase your intake of healthy fats such as olives, avocados, nuts, and seeds. They provide energy and help you feel full, but in moderation, as they are high in calories.

Avoid foods high in simple sugars, such as soda, candy, and pastries. They supply little nutritional value and can quickly make you hungry again.

Begin by slowly reducing carb intake to avoid experiencing unpleasing side effects such as headaches, tiredness, and constipation. Seek less than 20 grams of carbohydrates per day.

Make sure to drink a quantity of water, at least 8-10 glasses a day, to help wash out waste products and keep your body hydrated.
It's always best to consult with a registered dietician before beginning a new diet. A no-carb diet can be a great way to lose weight quickly, but it may not be tolerable long-term for everyone.
Oombler is the place where you can read the best articles on health, weight loss, travel, lifestyle, entertainment, home improvement, and digital marketing.