Snap Shots of Business Class On Austrian Air
On April 6th, I booked a flight on Austrian Air from JFK to Heathrow. Here's a brief rundown of the trip.
Priority Boarding
Nothing special here. If you're boarding, you're at the gate in either first or economy. But boarding for my flight was quick and orderly.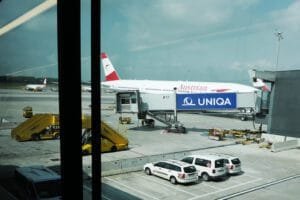 The lounge
Ah, the lounge. I have never seen an airline lounge offer such an incredible selection of drinks. Whatever your palate, there is a choice of drinks for you. The food selection pales by comparison, but it won't disappoint for healthy grab N go food. The best feature of the lounge, however, is the men's and women's showers. They're not extravagant, but they're clean and functional.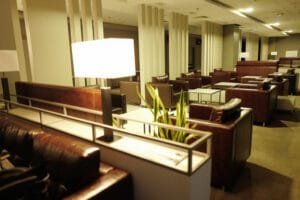 Cabin configuration
I've seen two different configurations: 1-2-1 or 2-2-2, front-facing (as opposed to inward-facing). I prefer front-facing seats whether I'm traveling alone or with a colleague. I guess I'm not a very social traveler.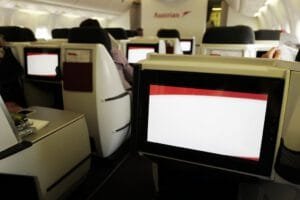 Seat
The seat is narrower than some I've been on, but that doesn't bother me. I'm about 6', 170 lbs and I found the seat spacious. Comfortable too. Like most seats, it has the ability to recline or lie-flat. The seat has multiple pockets for storage, which I found a bit bizarre: how anyone could use that much storage is beyond me. Everywhere you turn, there is a pocket. Not a complaint – just an observation.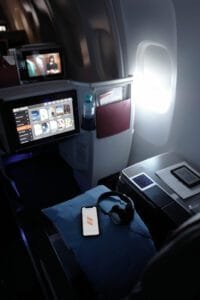 Meals and drinks
Drinks (from a well-stocked bar) and menus come once the cabin is seated. I like eating – especially on Austrian. This is FINE dining: 3 a course meal, beautifully presented, plus a delectable dessert, followed by 10 choices of coffee (!), tea, etc. Special attention should be paid to the appetizers, which were numerous and delicious. After a 5-hour rest, meal-time begins again! I'm hungry just thinking about it. Time to book a flight…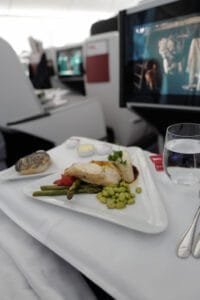 Service
I have yet to have truly bad service on a business-class flight. Service is always good to great. But Austrian goes that extra mile.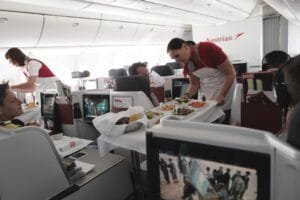 "The little touches make the difference like hand-delivered magazines and warm towels laid in your hands 20 minutes into the flight." Alan Murphy
Entertainment Amenities
IFE remote built into the seat controls your entertainment on a 15-inch adjustable touchscreen monitor. And there are loads to watch/listen to through high-quality, noise cancellation headphones: my flight had 54 movies, 71 TV shows, plenty of kids' entertainment, 64 albums, and free downloadable publications.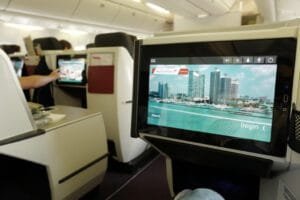 Convenience/Comfort Amenities
You also get a:
full-sized pillow,
thick blanket,
and kit with a comb,
eye mask,
toothbrush/paste,
moist towelettes,
and earplugs.
"Austrian Air is just a solid choice for business-class flying. They get the things that matter right."
https://www.business-class.com/
Designing Home Doesn't Have To Be Hard: Read These 9 Tips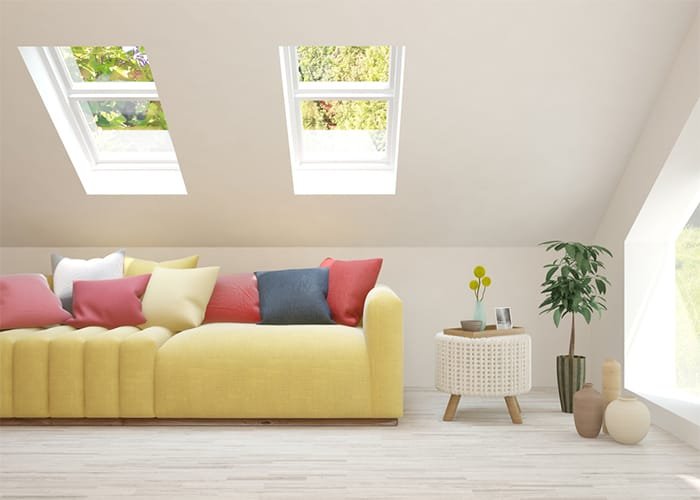 There is always something unique about a room full of personality. Like every person in this world, every room should reflect the owner's comfort in a way. Many people try beautifying their homes using DIY tricks, but it does not always prove easy.
To counter this problem, we present a detailed list of tips that can add personality and difference to your home. Using these tips, you will successfully transform your ideas into a functional design without the hassle. If you want to get residential interior designing services to reduce the safety risk, you can easily do so with us.
Keep Your Focus On Color
Many of us love neutral and white rooms, but there is always something special about a contrasting color that frames your room. With careful placement of furniture inside your room, you can use any color to mask the walls and provide a contrast. Using colors can be a great way of capturing attention, and so we advise using catchy shades on comfortable furniture, like beds or sofa. You can consult us if you want to get residential interior designing services straight to your doorstep.
Add Mirrors Inside Your Rooms
If you want to increase your home's space, you do not necessarily need to contact a contractor. You can easily use mirrors that reflect the inner space all around to make any room feel bigger, lighter, and highly open. You can place a large mirror across the diagonal area from your window to make sure it reflects lights, natural and artificial, to make the room feel and look more prominent.
Make Use Of Accessories
One of the laid-back and best ways to add beauty inside your home is to mess with the accessories and design-oriented objects. Even the crispest and modern white bathroom can feel cohesive with accessories. However, you do not have to clutter your room using every supplement you have. Use only the accessories that you think will make life easier and not make the room cluttered. While we all crave empty spaces inside our house, it is better not to have too many. You can contact us if you want to get residential interior designing services that make efficient use of space.
Use Your Precious Plants
Who does not like to see lively plants? We certainly do. Ask any professional designer, and they will tell you that plants are one of the easiest ways to beautifying a home. Plants can help you fill empty nooks and corners without any hassle. You can get some seasonal plants or wallet-friendly greeneries that will provide you a hobby and style.
Use Natural Light
If you have a high flow of natural light in your home, you should flaunt it. Natural light is an incredibly desirable commodity and can make every room feel open and calming. If you are privileged enough to witness a stable abundance of natural luminance in your home, you can work with exposures. Make sure not to neglect your windows and try finding the correct shades of curtains depending on the color you prefer.
Don't Hesitate To Experiment
Every beautiful room comes alive using creativity and individuality. The home furniture market has a plethora of designs for different tastes in people. It is better to experiment and let your imagination fly to find the best combination for your room. The dining room can use a lot of creativity as the table has an enormous center space unusable by the people eating. We can help you know the safe routes, so contact us to get residential interior designing services.
Focus On The Floors Too
Finding the right flooring tile is essential for catching eyes in every situation. The home décor market has good floor designs to ensure every taste has adequate service for colors and patterns. Most homes have horizontal, rectangular, or square tiles so that you can go with something different.
Use Fabric Textures
If you want to change your walls to make them full of textures, wallpapers might be the thing for you. Many new-age wallpapers are easy to apply and remove, without any residue. Moreover, they save you an enormous amount of time because you do not have to paint anything.  Rugs and carpets can help you add style inside your home without much sacrifice in space and functionality. You are free to browse our website if you want to get residential interior designing services.
Remove Things You Do Not Need
Clutter is probably the biggest issue that people face during modern interior designing ventures. Even if your kitchen does not look innovative, a quick clean can do a job almost half as good as a renovation.
Author Bio:
Hermit Chawla is a Marketing Manager at Spark Design. He would love to share thoughts on Lifestyle Design, Branding Firm, Exhibition design, etc..
Zincplex Shampoo and Conditioner – Sores and Scabs Top Seller
For years Zincplex has been producing an herbal alternative for people that want help with symptoms from dandruff, seborrheic dermatitis, and scalp psoriasis. These symptoms such as itching, flaking, scalp crust, smelly hair, and more have all been helped with an herbal mixture and a very special mineral called zinc pca.
Zinc pca has been proven to be anti-bacterial and anti-fungal. This is important for problems such as scalp acne, pimples, and even the large zits that often occur on the back of the head. Zinc pca is also proven to reduce the amount of Sebum Buildup On the Scalp.
What Are Your Scalp Symptoms?
The answer is that whatever symptoms you are having you are simply treating the result and not the cause if you don't deep cleanse and purify the scalp. You also need to lower the ph on the scalp skin. This is vital. One of the built in functions of the skin is to ward off bacteria and fungus. This is one of the primary reasons that the skin has high levels of zinc (nature's antibiotic) as well as a low ph. The ph of the skin is normally 4.5. But almost all the shampoos on the market want to raise the ph of the scalp. The results can be these terrible scalp issues. Get longer-term results. Try us out and see why we are consistently the top-selling herbal solution for your scalp!
No Negative Side Effects Guaranteed
Try Zincplex shampoo Today!
You can read more about different scalp issues on southernsistersdesigns.com
The Treatment That Doctors Give – No Long Term Value or Results
When it comes to the dermatologist they typically give prescriptions for medicated shampoos and steroids but most people will tell you, even the doctors that you can't use the topical steroids long term as they will lend to an imbalance in the scalp and the result will be even worse problems down the road. This is why people with scabbing and sores say that they get around 10% satisfaction with doctor visits. There are not any real good long-term answers there. We feel that the best solution is to create an environment in the scalp that any outside fungi or bacteria absolutely hate. This is done by deep cleansing the  hair follicle and removing years of toxic build up! When you remove the outside coating on the scalp itself you will see amazing results as it will allow the outermost skin on the head to restore its healthy, preventive barrier!
This is Why Zincplex is Different!
While most body washes and shampoos are ph very high Zincplex is not. The skin ph is 4.5. The reason why it is so low is that when it stays at that ph it kills would fungus and bacteria that can cause numerous scalp and skin problems! Our products are slightly above that ph but nowhere near the ph of 7 that most shampoos are!
Zincplex hair products and body washes also use deep cleansing complexes. We intend on cleaning our skin pores and hair follicles of the nasty dirt and debris that bacteria love! This alone gives your scalp a fresh restart right away!.
What Works Best?
Deep cleansing the scalp is by far the best quick fix that we have seen that works for everybody. Over time we get build-up on our scalp! It makes it very tough to get rid o the symptoms including the irritation
There are plenty of medicated shampoos that offer relief but very few of the medicated shampoos give lasting relief. You get long-term relief by re-calibrating the scalp including lowering the ph to where it should be, feeding the hair root, cleansing out the hair follicle. Yes, focus on prevention but don't forget about this year. We need to get on some of the
What Should You Do For Faster Hair Growth?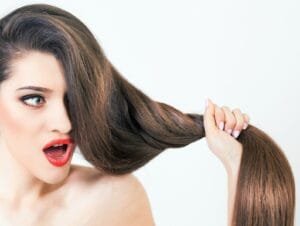 How Do You Get Faster Growing Hair? Simple! Clean out the hair root and the hair follicle. But what ingredients can do this. There are some that you can try that have decent success such as jojoba oil and even emu oil can soften these sebum or oil plugs but they don't actually help to flush them away or remove them. However, this is one of the main reasons why we created the Zincplex Extra Strong Hair Shampoo Version.

How To Fix The Problem – Long Term
The main thing to remember is that the fungus can only grow out of control when the conditions on the scalp allow it to. The body's normal defense system is enough to keep this fungus from growing at levels high enough to produce symptoms.
The very first problem is that the ph inside of the hair follicle and scalp skin or facial skin is too high. This typically occurs over time by using face and shampoo products that are ph high. A lower ph helps the scalp defense barrier to fight off fungus and bacteria.
The second problem then occurs where bacteria and fungi can grow virtually untouched from shampoos and hair products when they are inside the hair follicle. These all need to be flushed out and eradicated.
Finally, the number of scalp oils that are produced to be in the normal range. Most people that truly have dandruff and not just a dry scalp have excess scalp oils or super clogged hair follicles. Seborrheic dermatitis is diagnosed based on excess skin and scalp oils.
How Can You Help With All Of Those?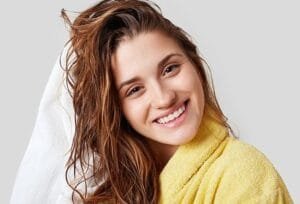 You guessed it! Zincplex Ingredients target all of the above problems in a natural and herbal-based method! By helping to restore balance you prevent long-term problems and also get short-term results.
I can tell you from experience that it works. It was designed for me and my scalp problems over 15 years ago. My scalp went from white gunk with scalp sores and serious large yellow and white flakes to no trace at all of these problems. Yes, I can get an occasional flare once in a blue moon, but that is easily handled