Snap Shots of Business Class On Austrian Air
On April 6th, I booked a flight on Austrian Air from JFK to Heathrow. Here's a brief rundown of the trip.
Priority Boarding
Nothing special here. If you're boarding, you're at the gate in either first or economy. But boarding for my flight was quick and orderly.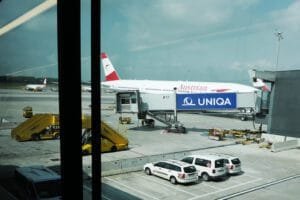 The lounge
Ah, the lounge. I have never seen an airline lounge offer such an incredible selection of drinks. Whatever your palate, there is a choice of drinks for you. The food selection pales by comparison, but it won't disappoint for healthy grab N go food. The best feature of the lounge, however, is the men's and women's showers. They're not extravagant, but they're clean and functional.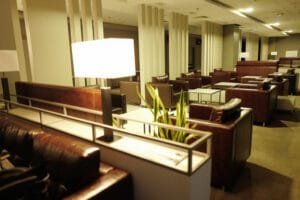 Cabin configuration
I've seen two different configurations: 1-2-1 or 2-2-2, front-facing (as opposed to inward-facing). I prefer front-facing seats whether I'm traveling alone or with a colleague. I guess I'm not a very social traveler.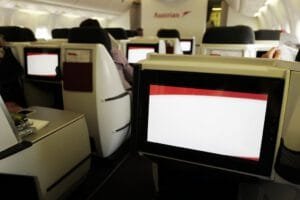 Seat
The seat is narrower than some I've been on, but that doesn't bother me. I'm about 6', 170 lbs and I found the seat spacious. Comfortable too. Like most seats, it has the ability to recline or lie-flat. The seat has multiple pockets for storage, which I found a bit bizarre: how anyone could use that much storage is beyond me. Everywhere you turn, there is a pocket. Not a complaint – just an observation.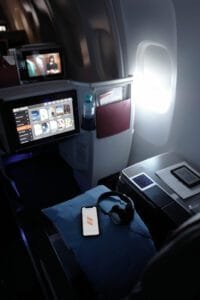 Meals and drinks
Drinks (from a well-stocked bar) and menus come once the cabin is seated. I like eating – especially on Austrian. This is FINE dining: 3 a course meal, beautifully presented, plus a delectable dessert, followed by 10 choices of coffee (!), tea, etc. Special attention should be paid to the appetizers, which were numerous and delicious. After a 5-hour rest, meal-time begins again! I'm hungry just thinking about it. Time to book a flight…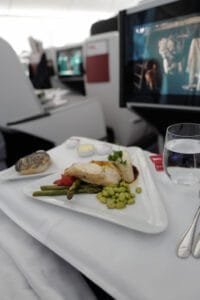 Service
I have yet to have truly bad service on a business-class flight. Service is always good to great. But Austrian goes that extra mile.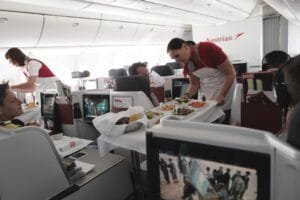 "The little touches make the difference like hand-delivered magazines and warm towels laid in your hands 20 minutes into the flight." Alan Murphy
Entertainment Amenities
IFE remote built into the seat controls your entertainment on a 15-inch adjustable touchscreen monitor. And there are loads to watch/listen to through high-quality, noise cancellation headphones: my flight had 54 movies, 71 TV shows, plenty of kids' entertainment, 64 albums, and free downloadable publications.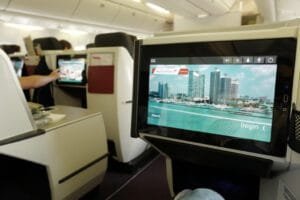 Convenience/Comfort Amenities
You also get a:
full-sized pillow,
thick blanket,
and kit with a comb,
eye mask,
toothbrush/paste,
moist towelettes,
and earplugs.
"Austrian Air is just a solid choice for business-class flying. They get the things that matter right."
https://www.business-class.com/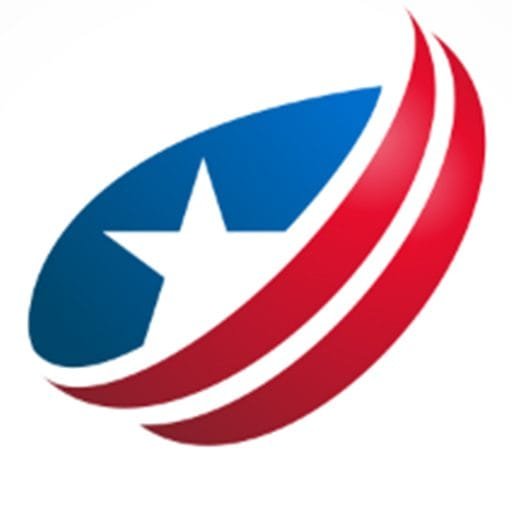 Ody Team is a qualified social media expert at Coding The Line, London. He had graduated from the University of Cambridge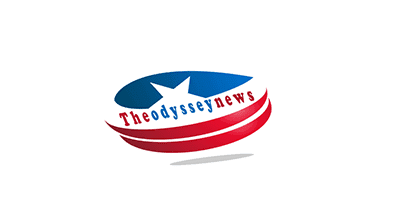 5 Ways Social Media Can Help Your Business Improve Profits!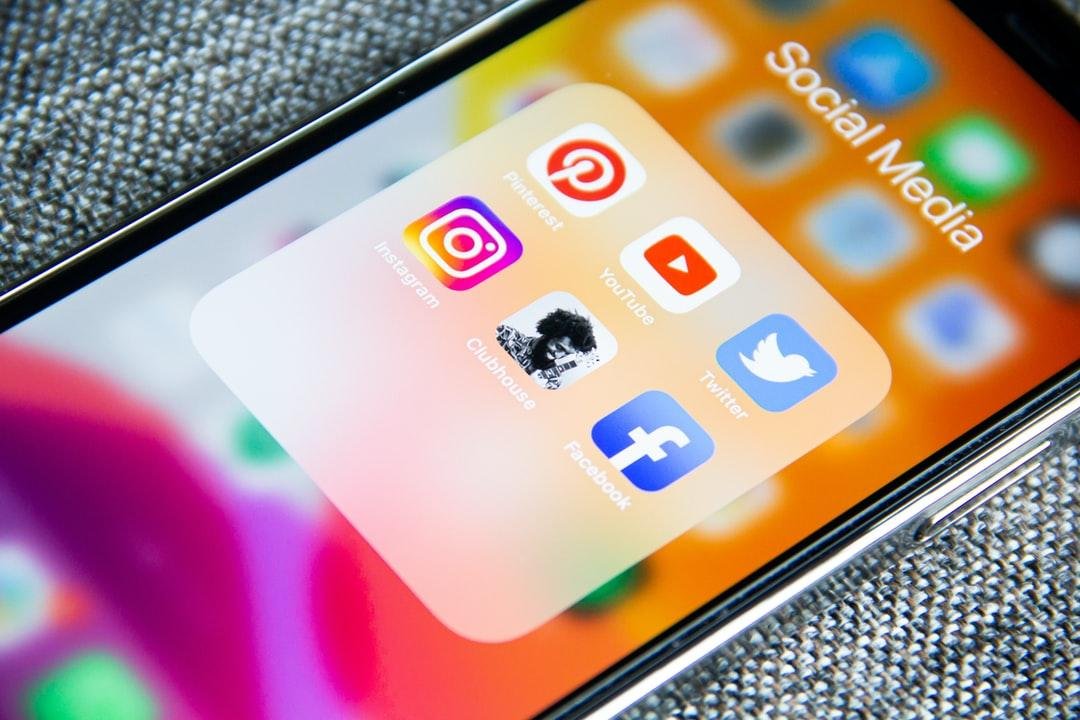 Social media has become a major part of many people's lives. People use social media for different reasons including keeping in touch with family and friends; it is also used to share ideas and news, and the platform can be used for marketing business and other interests. Social media is also very important for businesses since it provides visibility and helps to spread the word about your business. The following points are positive ways social media can help to boost your profits:
Share ideas and knowledge with others using social media!
Social media is a great platform that allows you to share various thoughts, proposals, options, evaluations, and other valuable information with people all over the world; this type of information is helpful for businesses since you can get opinions and ideas from different people, which leads to the ability to improve your own business. For example, if you are thinking about starting a new product or service, using social media platform is one of the best ways to learn valuable information about what people want; this is important because knowing what people want will impact whether or not you can sell your product or service.
Build your reputation with social media!
People always want the best businesses, and they go for businesses that have a trustworthy reputation; developing a good reputation is important for any business since it will influence how well the business does. You can build up your online reputation by using platforms such as Instagram, Facebook, and Twitter; you can also use online review sites to build your reputation. You can also build up your reputation which will help the business since people tend to trust people who have good reputations more than those who don't have a good one.
Use social media to drive traffic to your website!
When people search the term of your business they will be shown a certain number of results depending on what term was used and who is advertising; one way to make sure that you come up in many searches with less competition is to use social media. When you share posts related to your business, it gives it more visibility which makes it rank higher than your competition.
Use social media for advertising!
When you form an effective social media marketing strategy, it can help to increase your profit by delivering valuable information about the products or services of your business; you should use multiple platforms including e-mail marketing, videos, short blog posts, and pictures. This type of promotion helps to create brand awareness for your business which leads to higher conversion rates.
Integrate social media with your website!
Social media marketing is highly convenient because it can help to increase your traffic to your website; this is an effective way to generate more sales which can help to boost the profits of your business. This is important since you need all the traffic possible to expand your customer base and attract new customers; you can easily integrate social media marketing with your website by adding a call to action button. Presentail is an example of an e-commerce website that uses social media platforms to market its products.
Presentail is an online gift ordering and delivery platform catering to the Lebanese, both locally and abroad. It allows Lebanese expats to send gifts to their loved ones with ease.
Through social media, Presentail is able to present its services for customers to benefit from. A few examples are their Valentine's Day Gifts Lebanon services that allow expats to send Lebanon flowers and gifts, on these occasions and other ones as well. They've also boosted their presence through their elite flower delivery Beirut, flower delivery Jounieh, and flower delivery Tripoli services, along with other top cities in Lebanon.
These five ways show how important it is for businesses to use social media and how they can help to improve business profits!
The last step in improving the profits of your business is to follow these simple steps; this will help you to form a cohesive online presence and develop a strong social media marketing strategy. You can also use social media for advertising, which makes it possible to drive traffic to your website. You can also use social media to build your reputation which will allow people to trust your business more, and form a strong online presence. All of these are important things that you should take into consideration when considering how to improve the profits of your business!
Hello! My name is Mr. Abbax khan. I am a content writer & full-time professional Web Designer and Developer specially WORDPRESS with vast experience. I started my graduation in 2016 and graduated in 2020. I'm a professional article and blog writer, has written dozens of content on different topics and worked with professionals all over the globe.