Snap Shots of Business Class On Austrian Air
On April 6th, I booked a flight on Austrian Air from JFK to Heathrow. Here's a brief rundown of the trip.
Priority Boarding
Nothing special here. If you're boarding, you're at the gate in either first or economy. But boarding for my flight was quick and orderly.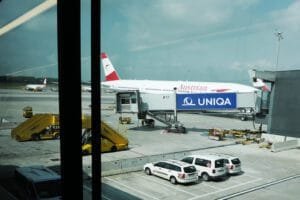 The lounge
Ah, the lounge. I have never seen an airline lounge offer such an incredible selection of drinks. Whatever your palate, there is a choice of drinks for you. The food selection pales by comparison, but it won't disappoint for healthy grab N go food. The best feature of the lounge, however, is the men's and women's showers. They're not extravagant, but they're clean and functional.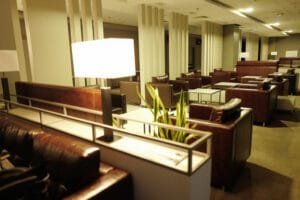 Cabin configuration
I've seen two different configurations: 1-2-1 or 2-2-2, front-facing (as opposed to inward-facing). I prefer front-facing seats whether I'm traveling alone or with a colleague. I guess I'm not a very social traveler.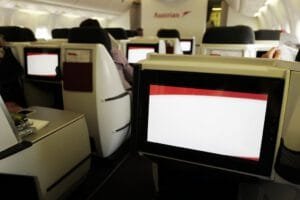 Seat
The seat is narrower than some I've been on, but that doesn't bother me. I'm about 6', 170 lbs and I found the seat spacious. Comfortable too. Like most seats, it has the ability to recline or lie-flat. The seat has multiple pockets for storage, which I found a bit bizarre: how anyone could use that much storage is beyond me. Everywhere you turn, there is a pocket. Not a complaint – just an observation.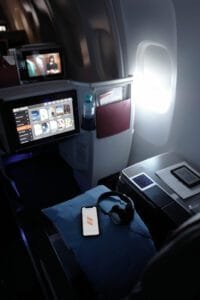 Meals and drinks
Drinks (from a well-stocked bar) and menus come once the cabin is seated. I like eating – especially on Austrian. This is FINE dining: 3 a course meal, beautifully presented, plus a delectable dessert, followed by 10 choices of coffee (!), tea, etc. Special attention should be paid to the appetizers, which were numerous and delicious. After a 5-hour rest, meal-time begins again! I'm hungry just thinking about it. Time to book a flight…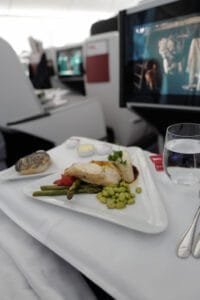 Service
I have yet to have truly bad service on a business-class flight. Service is always good to great. But Austrian goes that extra mile.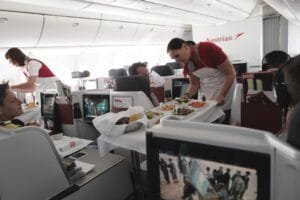 "The little touches make the difference like hand-delivered magazines and warm towels laid in your hands 20 minutes into the flight." Alan Murphy
Entertainment Amenities
IFE remote built into the seat controls your entertainment on a 15-inch adjustable touchscreen monitor. And there are loads to watch/listen to through high-quality, noise cancellation headphones: my flight had 54 movies, 71 TV shows, plenty of kids' entertainment, 64 albums, and free downloadable publications.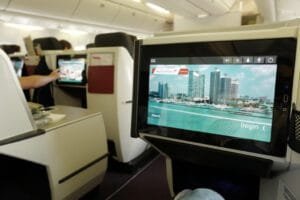 Convenience/Comfort Amenities
You also get a:
full-sized pillow,
thick blanket,
and kit with a comb,
eye mask,
toothbrush/paste,
moist towelettes,
and earplugs.
"Austrian Air is just a solid choice for business-class flying. They get the things that matter right."
https://www.business-class.com/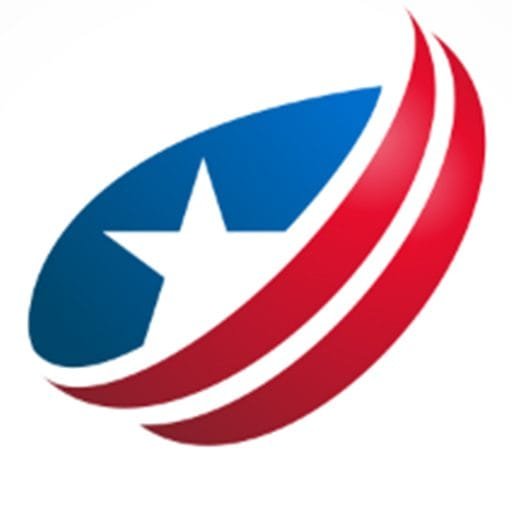 Ody Team is a qualified social media expert at Coding The Line, London. He had graduated from the University of Cambridge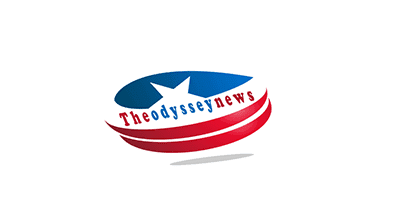 5 Reasons to Choose Holborn in London as Your Business's Home Base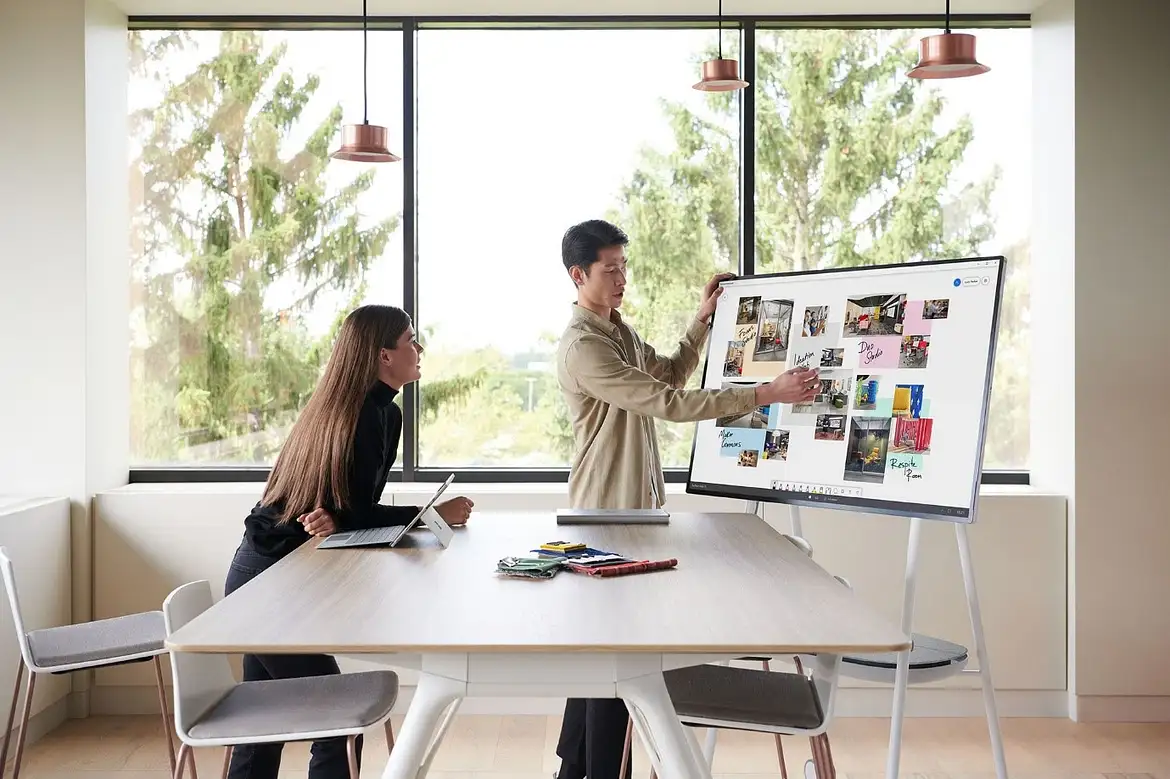 Business owners who want to base their business in a central location that is full of personality should choose Holborn. This district, once branded as Midtown, is situated between the West End and the City. It boasts beautiful old buildings, atmospheric pubs, and great dining spots for business meetings, and it is also home to a few corporate giants. Here are 5 reasons to choose Holborn in London to base your company.
1.    Beautiful Office Space
Holborn is filled with stunning architecture and gothic buildings, which means that business owners can choose from an array of unique office spaces to call their homes. The Workplace Company is a great place to start if you are looking for an eye-catching office space to rent in Holborn London. Not only are some of the office buildings in Midtown inspiring, but they are also more affordable than their more central counterparts. Thanks to the rise in the cost of office spaces in the West End, Holborn's workspaces are generally more competitively priced. You can choose from different types of workspaces in Holborn, including serviced spaces and leasehold offices.
2.    Convenient Transport links
Midtown has many convenient transport links, including Holborn, Farringdon, Blackfriars, and Chancery Lane. Stratford International can be reached in around 30 minutes, while St Pancras International is actually located in Midtown. If you're heading out of the country, it is possible to reach Heathrow airport and Gatwick airport in just one hour. Of course, congestion can delay your journey, so always bear this in mind, but on good days, you can be safe in the knowledge that you will get to where you need to be.
3.    Rub Shoulders with Industry Giants
Many corporate giants have chosen a Holborn address to base their headquarters. You can find large corporations, such as Amazon, Unilever, and Deloitte in the local area. You can even find the European headquarters of Warner Bros, Warner House, situated in Midtown. Being around successful companies such as these can be incredibly motivating and boost productivity and ambition within your own company.
4.    Impress Clients
Although there are many fine dining establishments nearby in the City of London and the West End, you can wine and dine clients at excellent eateries in Midtown itself. Holborn Dining Room offers British fare on High Holborn, while Scarfes Bar is a trendy place to socialise after work. They offer a wide selection of tipples, and you can even enjoy some live music on most nights. Besides business lunches and meetings with clients, being in close proximity to good restaurants and watering holes is great for employees.
5.    Healthy Living
Not only are the many local food and drink places great for your team, but the plethora of health centres and gyms are also a major draw for employees. Mainstream brands, such as Gymbox, Virgin Active, and PureGym, as well as independent gyms, are easily accessible from Holborn. Having facilities such as these nearby will encourage your employees to stay healthy. Regular exercise is great for all-around health and well being. The body becomes stronger and fitter, and staying active can reduce stress levels too.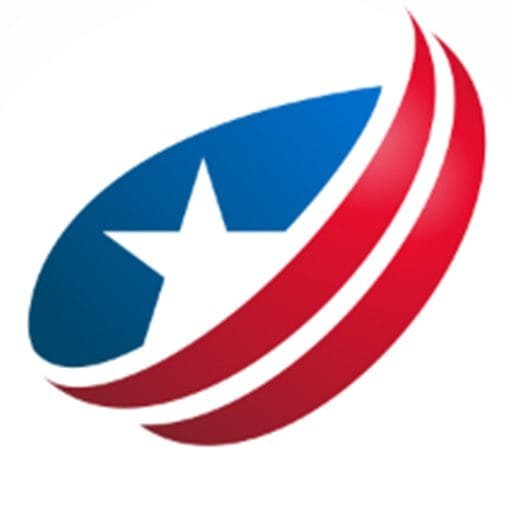 Odyssey has been the lead content writer and content marketer. He has vast experience in the field of writing. His SEO strategies help businesses to gain maximum traffic and success.
5 Classic Cocktails You Need To Try Before You Die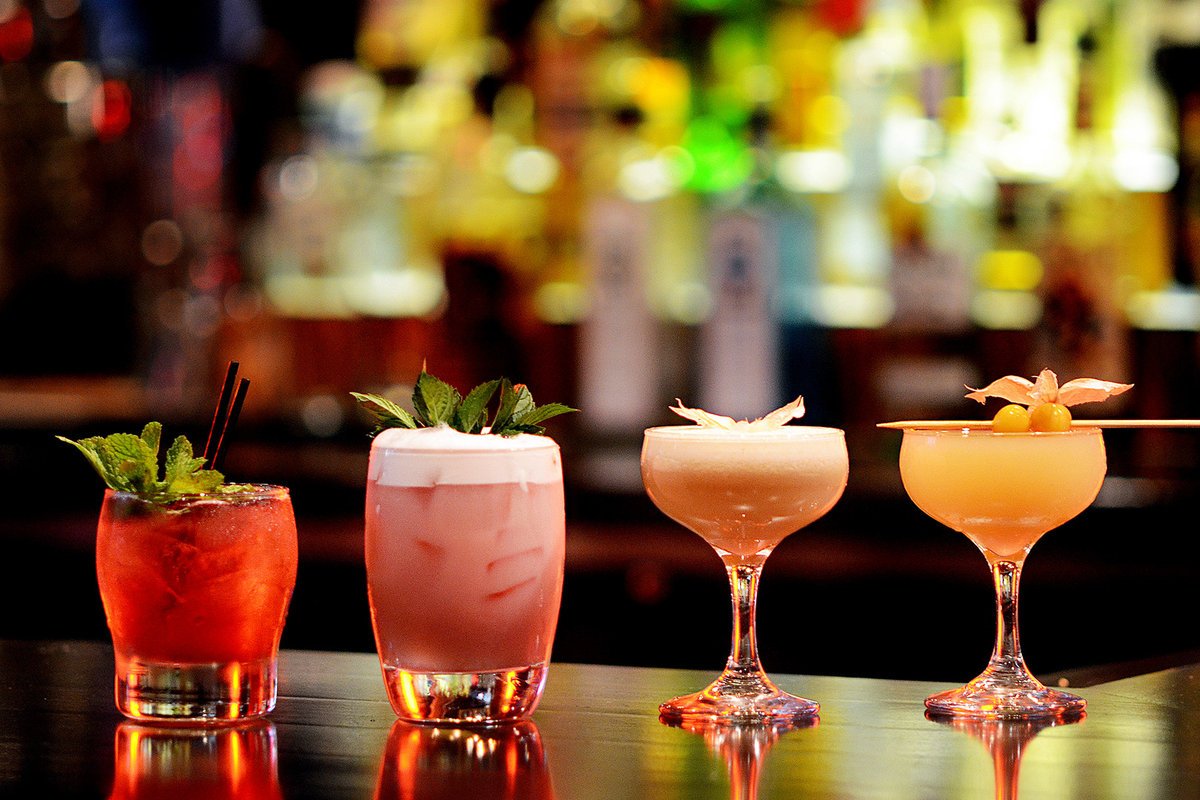 Cocktails have been a staple of social gatherings and celebrations for centuries. From the simple mix of gin and tonic to the elaborate, multi-ingredient drinks of today, there's a cocktail out there for everyone. But with so many to choose from, it can be difficult to know where to start. That's why we've put together a list of 5 classic cocktails that everyone should try before they die.
Martini
The martini is one of the most iconic cocktails in the world. Made with gin and vermouth, this classic drink is a staple of the cocktail scene. The origins of the martini are unclear, but it is believed to have been invented in the late 19th century. To make a martini, you'll need gin, dry vermouth, and ice. Simply combine the ingredients in a shaker, shake well, and strain into a chilled martini glass. Add an olive or lemon twist for garnish.
Manhattan
The Manhattan is another classic cocktail that has stood the test of time. This sweet, whiskey-based drink is perfect for sipping on a chilly evening. The Manhattan is made with whiskey, sweet vermouth, bitters, and a cherry for garnish. To make a Manhattan, combine the ingredients in a shaker, shake well, and strain into a chilled glass.
Old Fashioned
The Old Fashioned is a classic cocktail that has been around for over a hundred years. This simple, yet delicious drink is made with whiskey, sugar, bitters, and a cherry. To make an Old Fashioned, add a sugar cube and bitters to a glass, muddle until the sugar is dissolved, add ice, and then top with whiskey. Stir to combine and garnish with a cherry.
Margarita
The Margarita is a classic cocktail that has become synonymous with summer. This refreshing drink is made with tequila, lime juice, and triple sec. To make a margarita, combine the ingredients in a shaker, shake well, and strain into a salt-rimmed glass. Garnish with a lime wedge.
Daiquiri
The Daiquiri is a classic cocktail that is often associated with tropical destinations. This simple, yet delicious drink is made with rum, lime juice, and sugar. To make a daiquiri, combine the ingredients in a shaker, shake well, and strain into a chilled glass. Garnish with a lime wedge.
In conclusion, these 5 classic cocktails are must-tries for anyone who loves cocktails. Whether you're a fan of gin, whiskey, tequila, or rum, there's something on this list for everyone. So, grab a shaker and start mixing up these classic cocktails today!
I am an experienced financial analyst & writer who is well known for his ability to foretell market trends as well.
Effective Employee Training and How It Helps Your Business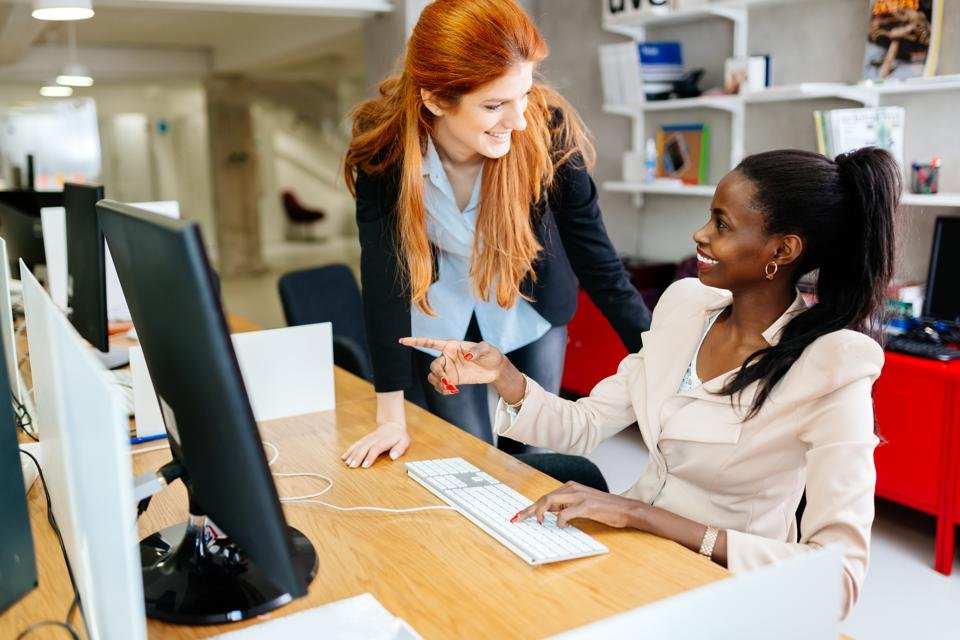 Your employees are one of the most important factors that can determine the success or failure of your business. So, if you are looking to improve your business in a meaningful way, then taking the time to boost your employee training can be a great way to get the job done.
Fortunately for you, this article aims to highlight some of the best steps that you can take to help your employees engage with training effectively.
Provide the Right Motivation
One of the best things you can do to help your employees engage with the training process is to provide them with the right motivation that can help to encourage the kind of learning that they need to do.
Motivation is a vital resource to effective education and, unfortunately, it can be hard to come by. Fortunately, there are plenty of things that your business could potentially do to help encourage your employees to engage with the learning process and develop the skills that they are going to need to succeed.
For example, one of the best things you can do to encourage your employees to develop their skillsets is to provide financial incentives for training. In short, if you offer incremental pay rises to employees that boost their skillset – given that they would be more valuable to your business – then you will help to encourage the workers already engaged in skill training. Plus, this would likely help to motivate those still on the fence to dive in and give this kind of enhanced education a shot.
Supply Learning Resources
Once your workers are properly motivated, you should consider what is most likely to impede their progress in effectively building their skills. For the most part, this would generally come down to a lack of effective learning supplies.
Access to the right tools and information is vital to success in any kind of skill development, which is why you should consider the methods by which you can supply your employees with the learning resources they need.
Everything from courses at Washington University to access to digital learning platforms – like LinkedIn Learning – will be sure to help your employees engage more effectively with the training process.
Know Which Skills to Encourage
Of course, you will also need to provide your employees with the right direction in their efforts to effectively learn skills that will benefit your business.
After all, you want your employees to spend their time learning skills that will bring additional value to your company, rather than simply learning anything and everything that seems vaguely interesting.
A great way to encourage the development of certain skills is to tie those skills directly to the incentives you are offering to boost motivation for training. Alternatively, you might want to offer your employees access to training courses that specifically focus on the topics that you want your workers to develop their skills.
By working to direct employee skill development, you can ensure that your worker training programs remain a win-win for your business and your employees.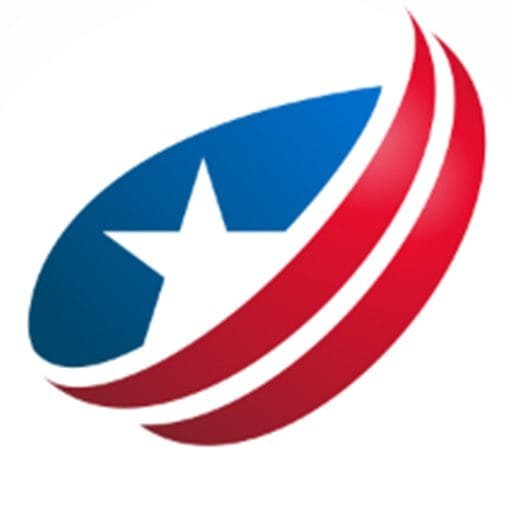 Odyssey has been the lead content writer and content marketer. He has vast experience in the field of writing. His SEO strategies help businesses to gain maximum traffic and success.