Since NSC's creation no PM has effectively utilised the forum
Given Pakistan's political and governance history and the charring civil-military relations, there is a sense of hope and positivity linked to the public resolve by the military leadership to remain within the confines of its constitutionally-mandated role and to never again interfere in the politics of Pakistan. Not only will this help the country move forward towards consolidating effective democratic governance, but it will also allow for greater focus for the institution and its personnel to further hone their professional skills and excellence.
It is also worth noting that such a resolution could have only been made possible through a process of sustained and unbiased introspection within the institution which speaks volumes of the professional maturity and discipline that our armed forces are known for. However, for this resolve to translate into a sustained reality for Pakistan, it is equally necessary that other state institutions and actors, including leading political parties, undergo somewhat similar self-analysis and soul-searching.
The centrality of the issue of our civil-military relations in bringing Pakistan to the state of utter misgovernance requires another serious acknowledgement: the regression in civil-military relations in the past 7 decades took place due to a complex web of thinking styles and judgments of individual leaders, institutional structures and peculiar value systems of various institutions and organisations and internal and external challenges fuelled by regional and global influences.
This gulf that developed over time in the thinking, perceptions, behaviours, actions and reactions of the military and successive political leadership, as also in state and society, required to be bridged only through a strategic re-think and an institutional process. While those at the helm of affairs on each side must have tried and failed at any attempts made at various times, either sustainable options were not created or these were not fully utilised.
Evolving an institutional system of decision-making on national security issues is one such fundamental failure. There is a legitimate and necessary requirement of effective governance to invite and involve the input of national defence institutions in national security and defence-related decision-making. Every functioning country provides for one or the other kind of institutional setup to seek and utilise this input in critical decision-making.
At various times in our history, there have been several attempts to create forums where institutional input could be sought and incorporated into defence and security-related national decisions. From various models of defence committees of the cabinet under civilian governments to a law-based but unwieldy National Security Council under military rule, such forums were created but maybe due to the intent behind each creation could not be sustained over time, leading to a wider chasm in institutional relations.
One of our key recommendations to successive governments that PILDAT developed alongside a group of eminent citizens from various walks of life, including former military officials, to bridge the gap between civil and military thinking and perceptions, creation of a forum of consultation on defence and national security decision-making was the key. Such a forum was needed not only to institutionalise decision-making on such a key area but to also serve as an institutional medium for regular discussion on strategic issues that cause such huge divergence in thinking on both sides that often lead to the derailment of the entire process of democracy.
The recommendation eventually led to the creation of a National Security Committee (NSC) in 2013, first time with a complete and independent secretariat in the shape of a separate National Security Division (NSD) charged with the responsibilities to convene meetings of the NSC and collect, coordinate and collate proposals and input from all relevant ministries and organizations for the consideration of the NSC. Among other functions, the NSD was the line ministry on national security and was responsible to brief parliament and its committees.
The creation of the NSC would fill the huge void that existed in our policy-making and would institutionalise decision-making, it was hoped since perspectives of the security sector were delivered through un-institutionalised and one-on-one interactions between elected premiers and successive military commanders before. Pakistan, which has continued to face myriad security challenges and is often called a security state, the forum of the NSC was especially crucial to formalise irregular and personalised interactions into the formal and regular presentation of policy advice and its consideration for national decision-making.
Despite taking such a huge policy step in the right direction, sadly it was former prime minister Nawaz Sharif himself who paid little attention to effectively utilising this critical forum. Soon after the first few meetings, he preferred to manage relations with the military through personalised, one-on-one interactions bypassing the NSC. History is clear how these personalised interactions did little good for his holding of the office but a major opportunity was squandered for the much-needed institutionalisation of this crucial relationship.
It is important to note that forums like the NSC which exist and function effectively as central forums of national security decision-making in countries including the US, UK, India, Israel and Turkey, among others, are convened weekly by the respective heads of government in these countries.
As prime minister, Nawaz Sharif only convened nine meetings of the NSC in his four years and two months. After his exit, Shahid Khaqan Abbasi as PM tried to actively utilise the forum and convened and chaired 14 meetings in his 10 months of the premiership.
Former PM Imran Khan whose government began the mantra of a "same page" relationship with the army also did little to institutionalise the relationship and decision-making in this crucial area. In his entire tenure of three years and eight months, he only convened 12 meetings of the NSC though he held 32 one-on-one interactions with the army chief alone and 104 interactions in the presence of the army chief.
Since assuming the office of prime minister eight months ago, Shehbaz Sharif has only convened and chaired a sole meeting of the NSC — though of course he too has met the outgoing and the new COAS several times in individual settings.
The important forum of the NSC has been only convened by successive premiers in the case of critical emergencies. For instance, the lone NSC meeting convened by Prime Minister Shehbaz Sharif a few days after he took an oath of office as PM was to have the NSC reiterate that the vote of no-confidence against Imran Khan was not due to a foreign conspiracy as was alleged by Imran Khan. Earlier as prime minister, Imran Khan held NSC meetings in his last year in office only to discuss issues like the aftermath of the US withdrawal from Afghanistan, the strategy to discuss the end of the TLP march towards Islamabad at the time, and his last NSC meeting while facing a vote of no-confidence to discuss the alleged US conspiracy to oust him and sending of diplomatic demarche. Only one of his last four NSC meetings was held to approve the National Security Policy 2022-2026.
In practice then, the past nine years since the creation of the NSC show that none of the elected prime ministers (with the possible exception of Shahid Khaqan Abbasi whose term was very short anyway) has worked to effectively utilise the crucial forum of the NSC. Instead, successive civilian and military leaders have pursued the same old informal, ad-hoc, transient and personalized manner of dealing with issues. The NSC has remained dormant and neither the quality and pace of the relationship nor the process of our national decision-making has .improved
Our recent history is categorically clear on the calamitous management of individualised relationships. Despite their lingering tendencies to choose the same path, the relationship must be reset on an institutional basis. The NSC is the only forum for institutionalising this liaison and for institutional decision-making.
The NSC meetings must be convened every week; its rules of business should be changed, much like Rule 20 of the Government of Pakistan Rules of Business, to define a periodicity of weekly meetings. It is equally important that periodic meetings of the NSC are devoted to discussions on long-term strategic issues of inter-institutional relations to reset each institution's role and domain according to the constitution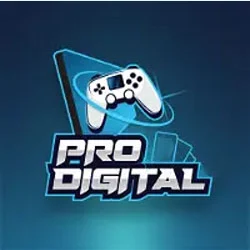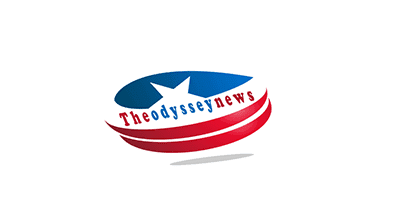 Features and Benefits of TweakVip
If you're looking for an easy way to optimize your website, TweakVip is the tool for you. With its drag-and-drop interface and easy-to-use features, you can customize your website in no time. Whether you're a novice or an experienced webmaster, TweakVip will take the hassle out of maintaining and updating your site.
In this article, we'll look at the features and benefits of using TweakVip to improve your website. From automated optimization to page speed testing, get ready to learn more about this powerful tool.
Introduction
TweakVip is a social media platform that enables users to share and connect with friends and followers in a more intimate way. It allows users to post photos and videos, as well as status updates, which can be seen by other users who follow them. TweakVip also provides a messaging service, which can be used to send private messages to friends or groups.
Benefits of TweakVip
You can save money.
You can save time.
You can get the best deals on your purchase.
Find nearby places and they will be easily accessible to you now that you have this app installed on your phone or tablet.
Increase your savings.
Save Money and Time with TweakVip
Saving money is a big part of what TweakVip is all about. You can save money by using the app to find deals on products and services or even find coupons and discounts. We have a lot of ways to make sure that you get the best deals out there!
When you need cash, TweakVip will pick up the tab for all of your online purchases and credit card payments—no more paying fees on top of what's already been spent!
Features of TweakVip
Find places
Find people nearby
Find deals nearby
Find events nearby, and more!
Mobile number to bank account transfer instantly.
The best part about TweakVip is that you can send money to anyone, anywhere. You can send money instantly to your friend's bank account and they won't even have to worry about changing their own details.
You can also use TweakVip for sending money directly into the bank accounts of your family members as well as friends. This will help them save on fees while also avoiding inconvenient queues at the ATM machine!
Easy To Find Nearby Places
Finding places near you is simple with TweakVip. Simply enter your address and the app will show you all the nearby restaurants, coffee shops, and bars that are currently open.
You can also search for places based on their rating in other cities or countries. This is great if you're traveling and want to find out what other people think of a particular establishment before visiting it yourself!
Don't Wait And Download The App Today
Don't wait and download the app today. It's free and easy to use and you can find out more about the app at tweakvip.com.
Conclusion
We hope this article has helped you understand the benefits of using TweakVip. It's a great app that will help you save time and money, as long as it's used properly. If you're looking for a way to get around town more easily, then consider downloading this app today!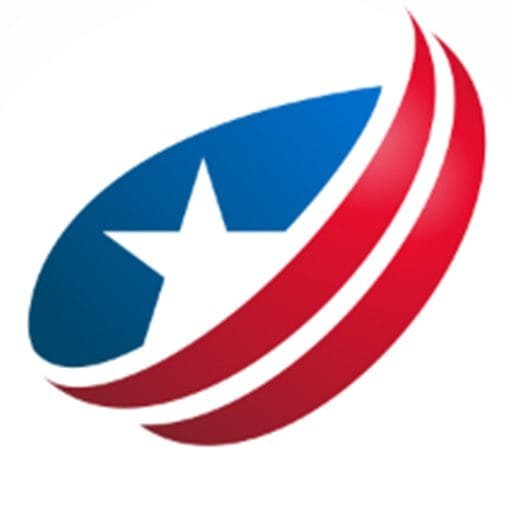 Odyssey has been the lead content writer and content marketer. He has vast experience in the field of writing. His SEO strategies help businesses to gain maximum traffic and success.
Best Power bank available in the market for your iPhone 14 and iWatch in 2023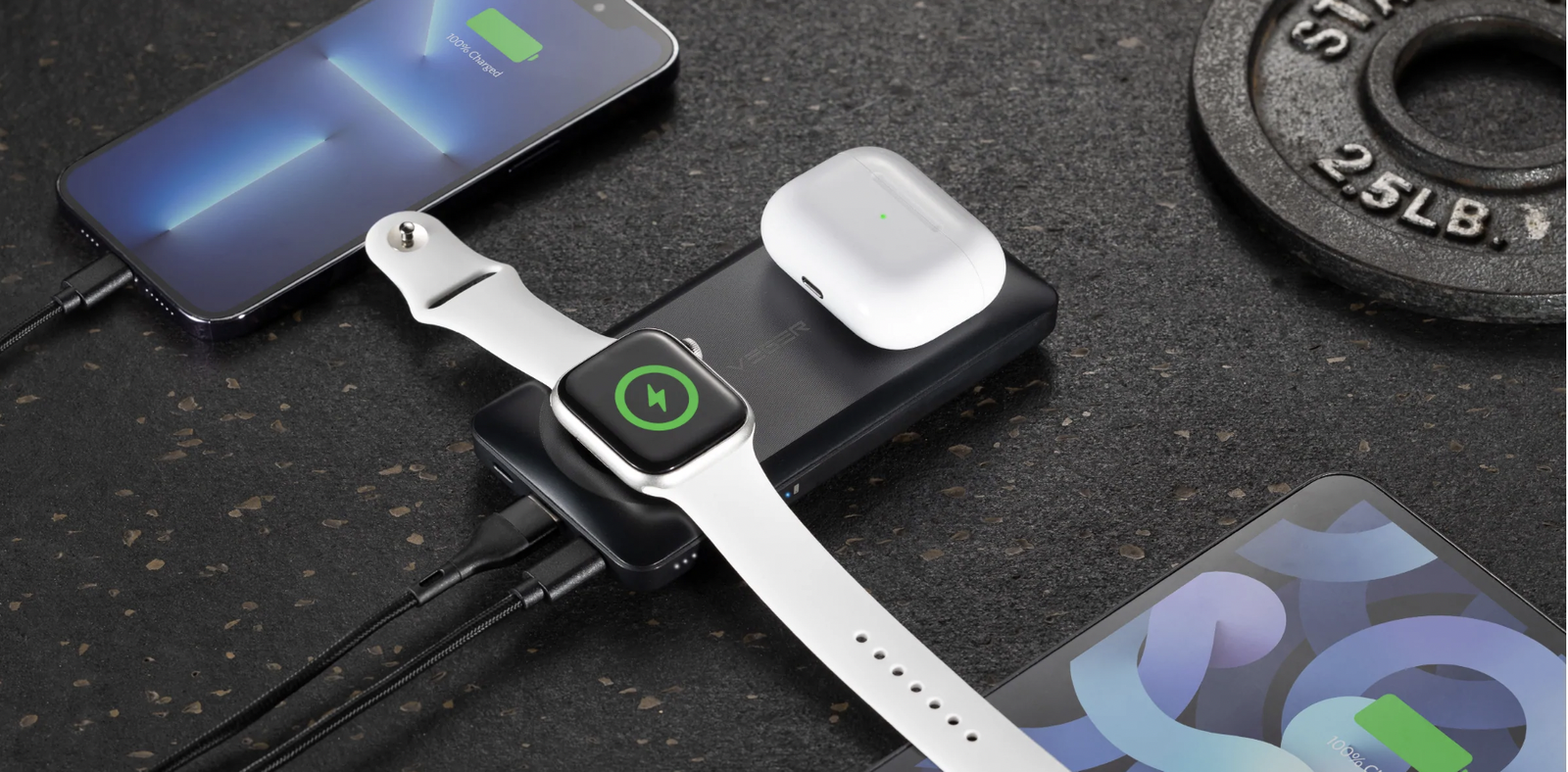 When you buy an Apple device, you usually buy more than one, like the iPhone and AirPods or the Apple Watch. Which is why you need a good device that will help charge all of them fast and easy. Veger has created the MagMulti Wireless Power Bank for iPhone/ iWatch/ AirPods Pro which is designed from the ground up to help provide you with the features and benefits you need as quickly as possible.
What makes the MagMulti Wireless Power Bank different?
Right off the bat, the thing we like is that it has a magnetic function, so your devices will not fall off, which is an extremely important aspect to keep in mind. Another thing to keep in mind is the wide compatibility, since it can work with most of the newer and some older Apple devices. The fact that you can charge 2 devices or more at once is always a great idea.
In fact, you can have high speed recharge too, and the fact that the wireless output for phones and pods is quite fast does come in handy. Granted, the Apple Watch output features just 2.5W, but that's more than ok for most devices. And that's why it makes a lot of sense to check it out for yourself, since this is an exceptional power bank with really good features and ideas.
Is the MagMulti Wireless Power Bank reliable?
Yes, the MagMulti Wireless Power Bank is a great wireless power bank so you don't even have to take cables with you. The Apple Watch charger is also foldable, which is a great idea to keep in mind. Another thing that the unit does is it gives you multiple charging protection. That's great and it will help provide an exceptional experience and great value for money. A lot of people love using this device, and you will find it to work a lot better than you might expect.
Overall, the MagMulti Wireless Power Bank is the ultimate power bank you can use to charge your iOS devices. It's impressive, wireless, with a great design and a pleasure to use all around. If you always wanted to charge your devices fast and without any hassle, this is the right way to do it. All you have to do is check it out on their website and give it a try, and you will see how safe and efficient it really is!
I am an experienced financial analyst & writer who is well known for his ability to foretell market trends as well.
A Free Kids Clothing Checklist For Fall And Winter
Introduction
Fall is around the corner which means there will be again a shift in your wardrobe. Stashing away all your spring and summer clothes and bringing out the bags with warm clothes. This is the process that you have been following all your life right? But what if you need to check whether you kids have all the important clothes to keep them safe from the colder season or not? Firstly, do you know that custom clothing is something that has been evolving over time and changing the way people wear clothes. And this is not only true for young people but adults and old people as well. And the second thing; do you have a checklist for your kid at all?
If you are clueless then don't be stressed because it is not only you but a lot of newly made parents who do not have the idea. And we help them out with a checklist that determines the same. Also, we have some additional help in which we suggest what you should buy and other stuff. So, here we present to you a bucket list or a checklist that you should have for your "kid's clothing" for the upcoming fall and winter. Maybe for the future too!
Okay, so let's start with the topwear as it should already be on your clothing checklist for kids right? One of the most important outfits that you should buy well in advance is a long-sleeved sweatshirt. You can put some regular clothes on and then use these sweatshirts on the top. It not only keeps them warm but also gives them comfort. A fleece jacket is another similar item that you can replace with sweatshirts. It is one amazing outfit to keep your child stylish and warm at the same time.
A windproof and waterproof jacket
Unpredictable rains will not only drench your children while playing outside but also make them a bit uncomfortable. When wet clothes stick to the body it annoys kids and you would not want them to get annoyed. For keeping such situations at bay, we suggest that you should put a waterproof or a windproof jacket in your checklist. There are multiple manufacturers who create one outfit that has both these qualities. It might cost you a bit but would be worth every penny.
It is not only the upper body that gets drenched during rain but even the bottom wear can make things uncomfortable. To protect your baby from catching cold after getting wet, help them enjoy rain at their best, go out in the rain to explore the weather, or anything else-waterproof pants would turn out to be a wonderful purchase for you. Several manufacturers in today's world create custom clothes for kids and that includes waterproof pants as well.
We live in a world that has evolved and developed immensely even in the fashion industry. It might surprise you a bit but the children's wear section has immensely evolved as well. Which is why you will get multiple boots and shoes for young children. Not only that, there are segments in which manufacturers have introduced waterproof shoes for kids. Yet again this will not only help your child to stay away from soaking their feet but also isolate them during colder days.
Okay so this is no brainer right? Having warm socks is something that you might have already put in your bucket list or checklist. But if there are any reasons that you haven't, we suggest that you go for it. Also when it comes to warm socks you have to keep in mind the versatility and multiple use of the socks. For example, you will have to buy slimmer and warmer socks for wearing in their shoes. On the other hand, you will also have to get some socks for home wear. Which means thicker socks that your child is going to wear when they are at home. Because at home kids prefer walking bare feet.
Call it innerwear, body warmers, inner lining, or whatever you wish to. But with this we want to suggest that you get some warmers that are worn by people under their shirts or outfits. For kids it is not only the upperwear but also the bottom wear that matters. They can catch a cold by any exposed part of the body. So you need to keep them warm from head to toe. While buying innerwear we would suggest that you go for good brands because they have mastered the art of making warm clothes by keeping them as thin as possible. This will not buff up your kid unnecessarily.
Didn't we tell you that your children need to be protected from head to toe? So that means you will have to spend on headgears as well. Why? Because this will keep your child away from catching cold from the head. If you have a young child, it becomes so much more important to prevent them from catching a cold. This will warm their heads and ears, so make sure that you get something that covers both these things. On the other hand, you can also try getting something that can be tied on the chin. It will cover the complete face and we also suggest that you too get something like this for yourself. Actually, to make your child wear such caps you will have to motivate them this way.
If you live in a place that gets snow or extra cold then it will be a mandate to have gloves for you kids. Motivate them to keep wearing it and stay away from snow. You can surely let them enjoy it for some time but don't miss out on the gloves at any cost. Put it in your bucket list so that you can cover the hands of your children.
This is an exception that is only for those who live in a place that receives snowfall. A snowsuit is a wonderful problem solver that has topwear and bottom wear attached to each other. It is like a one-piece suit that's easier to wear and comfortable. And not to forget warm enough. But it is not warm enough to wear alone. Make sure your child has worn enough warm clothes already. You can also use a hoodie under a snow suit so that your child stays protected.
You must have already seen that kids nowadays have become so much centric to the new-age trends. They are more attracted towards the upcoming or popular fashion that is available in the market. If you are looking for something to improvise on their overall look, try getting a cute kid's muffler. Yes, you heard that right! There are manufacturers who have designed and created mufflers of this kind. Even your kids can flaunt their taste and give away some amazing fashion statements. Don't you think so? Try getting some mufflers for them. Try some printed, colorful, or any other type of mufflers that your kid might like.
Conclusion
We believe this blog would have helped you right in all the ways (maybe most ways if not all). This is not only a checklist but one way to ensure that your child is completely protected during cold and that they have all the necessary items. So, we strongly suggest that you can make the additions according to your need or desires but do not compromise with what we have mentioned. And if you are clueless, where to go for custom children clothes, then there are many online manufacturers who can deliver top-notch products at your doorsteps.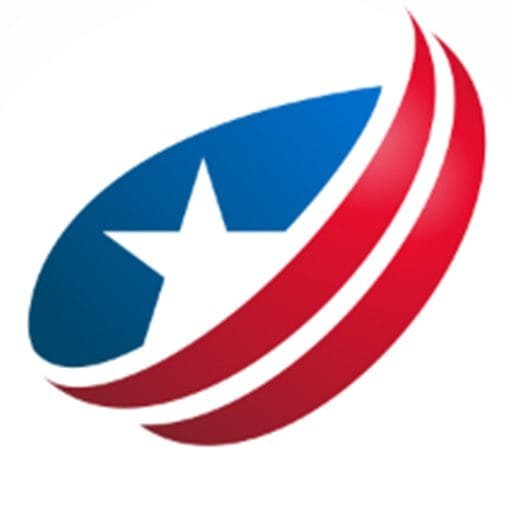 Odyssey has been the lead content writer and content marketer. He has vast experience in the field of writing. His SEO strategies help businesses to gain maximum traffic and success.