Silver or Gold- Which one should you invest in?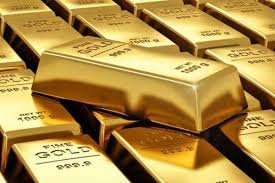 Precious metals are precious because they are available in finite numbers. They are rare and cannot be created which means that there will come a time when the market is experiencing shortages. In the past, Precious metals like silver and gold were used as currency but it became clear that producing silver for battering was unsustainable because the material was used in a lot of industrial and technological applications. These days, precious metals like silver and gold are important mostly as investment vehicles and in industrial applications.
Silver and gold almost always move in tandem with each other. Whilst gold is more expensive than silver, the demand for silver far outstrips that for gold.
What is the best precious metal to investment?
If you want to buy silver or gold bullion, think first about the metal that will suit your needs best. Gold is held in high regard and it is not difficult to see why. Gold is expensive. It is used to make jewellery and has maintained the status of being status of wealth and success. Silver on the other hand has always been in gold's shadow. Things might have changed in recent times due to the growing demand for silver in industrial sectors.  This means that silver is not just a metal that appeals to investors but industrial manufacturers who have found innovative uses for the metal.
When you buy silver bullion you should know that it is silver that could easily have gone to other applications. The use of silver has evolved, it is not only used in automotive manufacturing but it is used in the manufacture of batteries, in electronic devices, medical applications, and a host of other applications.  So, the demand isn't likely to drop any time soon.
The price for silver like gold is heavily impacted by political and economic challenges. Silver and gold are viewed as safe-haven assets and garner interest in tumultuous times. If you are caught up in tumultuous times, you may want to consider selling your silver for cash or you can do what a lot of seasoned investors, hold on to the silver until the market price breaks through a certain point.
You can get a better sense of what you are getting yourself into when investing in silver. In the mid-1970s the price of silver was $10/oz. by 1980, the price had risen to $36/oz. Then it dropped down to $10/oz once again and stayed there until 2008 when the price seemed to double to $20 an ounce 2008. This rally was spurred on by the global financial crisis.  Now think about it, those people who bought silver when it was still priced below $10 could sell silver bullion are get more than double what they initially paid. There is something that every silver investor will know very well, silver is extremely volatile so prices are known to fluctuate wildly.
For anyone looking to try investing in precious metals, silver might be a better option. It is cheaper, more accessible, and easier to liquidate.
Should you buy silver now or wait?
Now would be a better time as any to buy silver. There's no better to buy silver bullion or to sell silver to meet your immediate financial needs.
Silver has endured as a reliable store of wealth. This precious metal is likely to remain as a sought-after material because of it is budget friendly and has the potential to provide a good hedge against economic turmoil.
Hello! My name is Mr. Abbax khan. I am a content writer & full-time professional Web Designer and Developer specially WORDPRESS with vast experience. I started my graduation in 2016 and graduated in 2020. I'm a professional article and blog writer, has written dozens of content on different topics and worked with professionals all over the globe.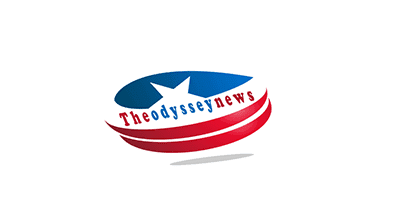 How to find an escort girl?
You are looking for an escort girl, but you don't know how to find one? In this guide, we provide you with the information you need to do so. Discover the most efficient ways to contact and meet birmingham escorts.
Access specialized ad sites
Just like for real estate, cars, or hotels, there are specialized ad sites for escort girls. Dedicated to sex workers, they allow independent escorts to publish ads to gain visibility and make their services known. Most of these ads are linked to landing pages on which the girls detail their services, publish their photos and advertise their rates. If you need advice on how to navigate this type of site safely, visit profilcougar.com.
The main concern with this category of sites is that you have to know how to sort out the different types of profiles exposed. Indeed, the ads of escorts are mixed with ads of prostitutes and erotic masseuses. It is therefore necessary to be able to differentiate between the profiles of escorts and those of other sex workers.
If you are looking for fresh and new escorts, these sites will suit you well. For, they are the best way for novice girls to find their first clients. However, beware of scams!
Go to escort websites
To find a birmingham escorts as easily as possible, you should visit an escort girl website. Thanks to the expansion of the Internet, it is possible to access all types of services related to sex workers. Indeed, these websites are more and more numerous and specialized. You can find all the types of girls you need.
From now on, all categories of escorts are available on the internet, whether they are independent or affiliated to an agency. This gives you a multitude of possibilities and choices according to your expectations. If you need more guarantees and security, go to an agency website. For those who are looking for freedom, independent girls are waiting on their pages.
The main advantage of the Internet is its transparency. By going through its channel, you have the opportunity to access photos and videos describing the girl of your desires. Unlike the phone, you have a clear view of the person with whom you exchange. However, you will also be exposed to risks of scam. You should therefore make sure that the sites you access are reliable.
Ask around in a large hotel
By definition, the role of an escort girl is to accompany her client during his travels. The fact is, most of these clients are men on business trips who stay in hotels. That's why many of the big hotels are in partnership with escort agencies. If you are traveling in Paris or in a foreign country, ask a good hotel and you will be served.
Rest assured, you will never see a hotel advertising such a service, so be tactful. Approach the front desk politely and present your problem with as much discretion and finesse as possible. If you are asked to wait, go up to your room and run a nice bath while your request is being processed. Facilities that use this type of service are discreet in order to maintain their public image.
I am GraceIsabella Hennyjohn. I am professional Digital marketer and content writer. I have 4+ year experience in this field.