SHG Green Tech Customize your business solutions.
SHG Green Tech has a strong past experience in engineering and construction projects. In a very short span of time, we have been able to include sustainable projects in our area. With an expert team. we provide comprehensive Engineering, Procurement, and Construction solutions. Waste management, renewable energy, industrial, LNG infrastructure, and other integrated projects. Services we're offering :
WASTE MANAGEMENT SOLUTIONS
We have extensive experience. To do the waste management projects in different business models. SHG Green Tech has engaged in most unconventional and complex waste related projects. With its proven engineering and technical expertise. We are spearheading our footprints in the diverse waste related turnkey projects. Here is the list of projects we dealt with:
Incineration : Hazardous Waste
Used Lead Recycling Units
Solar waste recovery Units
Zero Liquid Discharge Plant-ZLD
Sewage Treatment Plant-STP
Common Effluent Treatment Plant-CETP
Offering you sustainable Industrial turnkey solutions.
With diversified expertise in products applications. SHG GreenTech has introduced competitive and sustainable Industrial project solutions. By recognised the exact needs of the industries. We use our decades of expertise and knowledge of different industries. Create project models that are affordable and designed to meet every need. Enabling industries to achieve their project need. We have strong technical channel partners for ease of doing complex procurement services. To fulfill clients need on time.
INDUSTRIAL PROJECT SOLUTIONS
Chemical Processing Industry
Large/Complex/integrated projects
RENEWABLE ENERGY
SHG Green Tech has started its businesses in Renewable energy in early 2019. With its vision to make its services reliable and sustainable. We have been constantly interacting with the changing technologies and global trend. From Rooftop to large Solar power projects. We are handling the specific area of interest with great care and attention. Our vision is top to deliver to the changing energy of global renewable energy prospects.
Our Renewables Businesses is focussed. To make it competitive and affordable to the small scale projects. We have been engaged with different energy projects such as wind energy, solar energy and green hydrogen.
SOLAR
SHG GreenTech has successfully ventured with our partners. To complete the agricultural solar project of upto 2 MW to 15 MW. We also offers a diverse line of solar solutions for both urban and rural markets. T
hese include rooftop solutions, solar pumps, and power packs among others. SHG GreenTech is committed to expand solar everywhere and aims to offer energy access. Competitively with its integrated solar solutions.
WIND
SHG GreenTech believes in powering green energy for tomorrow.
we are constantly showing our footprints in the wing energy solutions. Enabling the projects by offering a 360-degree total solutions to the industries and communities. Includes the broad array of wind energy solutions. Our turnkey solutions are creating value to our clients by offering cost effective and longevity in the products.
GREEN HYDROGEN
We are constantly pushing our boundaries. In the recent anticipation introduced by the government of India for Green Hydrogen. We have engaged in the RD and prospecting technical partners to introduce the specific project in the regions of Gujarat.
IMPORT EXPORT
SHG Initiated a trading environment. Starting with wide array of products bridging the gap of commercial activities. Within the regions while establishing a trading activity in the regions.
The strategic locations encouraged us to establish business outposts within the regions. While seeing the numerous business space in terms of value chain. We have been dealing with multi-commodities. All the agro-products are directly sourced from the farmers. With whom we have long term supply agreements.
A simultaneous expansion carved us as a leading supplier of commodities metals. It leads us a strong competitor in the value chain of specific regions – UAE, Africa, U.S.A, Israel, India and other countries.
OUR PRODUCTS
Food Agro Products – Grains, Beans, Rice, Spices, Pulses, Oil Seeds, Peanuts, Fruit Vegetables
E VEHICLES BATTERY
SHG GreenTech is a well diversified company with its proven engineering and expertise. it has constantly showing strong presence in Eco Energy Products. We utmost follow the strict adherence of Eco procedures by keeping the insights on our business. Our team has convictions to propel the excellence in their duties for attaining the highest quality assurance. These aspects led us to achieve socioeconomic sustainability in our businesses.
LITHIUM-ION BATTERY
SHG GreenTech has specialised in manufacturing of lithium-ion Battery. It is used in different product applications. We have inbuilt and well equipped facility in Gujarat to take care of testing, assembling and product assurance.
Product Applications :
E VEHICLES
Lethex Electric scooter in Gujarat is the next-gen mobility company, created for the smart world. Each day we make sustainable mobility more accessible by evolving to the needs of our riders and our planet. With technology at its roots and a class-apart product in the works.
QUALITY TESTING
We can check all the factors like energy, temperature conservation. release current and cell balance using our well testing machine.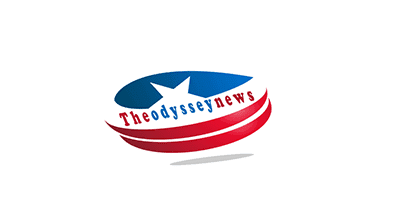 How to find an escort girl?
You are looking for an escort girl, but you don't know how to find one? In this guide, we provide you with the information you need to do so. Discover the most efficient ways to contact and meet birmingham escorts.
Access specialized ad sites
Just like for real estate, cars, or hotels, there are specialized ad sites for escort girls. Dedicated to sex workers, they allow independent escorts to publish ads to gain visibility and make their services known. Most of these ads are linked to landing pages on which the girls detail their services, publish their photos and advertise their rates. If you need advice on how to navigate this type of site safely, visit profilcougar.com.
The main concern with this category of sites is that you have to know how to sort out the different types of profiles exposed. Indeed, the ads of escorts are mixed with ads of prostitutes and erotic masseuses. It is therefore necessary to be able to differentiate between the profiles of escorts and those of other sex workers.
If you are looking for fresh and new escorts, these sites will suit you well. For, they are the best way for novice girls to find their first clients. However, beware of scams!
Go to escort websites
To find a birmingham escorts as easily as possible, you should visit an escort girl website. Thanks to the expansion of the Internet, it is possible to access all types of services related to sex workers. Indeed, these websites are more and more numerous and specialized. You can find all the types of girls you need.
From now on, all categories of escorts are available on the internet, whether they are independent or affiliated to an agency. This gives you a multitude of possibilities and choices according to your expectations. If you need more guarantees and security, go to an agency website. For those who are looking for freedom, independent girls are waiting on their pages.
The main advantage of the Internet is its transparency. By going through its channel, you have the opportunity to access photos and videos describing the girl of your desires. Unlike the phone, you have a clear view of the person with whom you exchange. However, you will also be exposed to risks of scam. You should therefore make sure that the sites you access are reliable.
Ask around in a large hotel
By definition, the role of an escort girl is to accompany her client during his travels. The fact is, most of these clients are men on business trips who stay in hotels. That's why many of the big hotels are in partnership with escort agencies. If you are traveling in Paris or in a foreign country, ask a good hotel and you will be served.
Rest assured, you will never see a hotel advertising such a service, so be tactful. Approach the front desk politely and present your problem with as much discretion and finesse as possible. If you are asked to wait, go up to your room and run a nice bath while your request is being processed. Facilities that use this type of service are discreet in order to maintain their public image.
I am GraceIsabella Hennyjohn. I am professional Digital marketer and content writer. I have 4+ year experience in this field.