Samuel Dewey on Congressional Investigations in the 117th Congress: Senate Investigations Are Coming
With a new administration has come more than 20 requested inquiries targeting the private sector. In particular, Senate Investigations are targeting regulations surrounding tech and social media companies, inaccuracies in congressional hearings regarding student loan service providers, and questionable practices by pharmaceutical companies resulting in decreased corporate taxes and increased prices for consumers.
Samuel Dewey is a lawyer with extensive experience in Congressional Investigations. In this article, Mr. Dewey provides an overview of some Senate Investigations planned and underway in the 117th Congress.
Tech and Social Media
Both parties have long been calling for corporate responsibility for major social media platforms to take down fake news, disinformation, and to take more responsibility for regulating bad actors who want to exploit their applications and websites.
At the heart of the issue is Section 230 of the Communications Decency Act (47 U.S.C. § 230), a law signed into effect in 1996 by former President Bill Clinton protecting internet companies from liability for user-created content published on their platforms.
While Democrats and Republicans disagree on why Section 230 should be amended, they may both agree on some measure of reform. Facebook, Twitter, Google, and even Wikipedia stand a lot to lose if this should come to pass.
Former President Donald Trump repeatedly criticized Section 230 in conflicts with major social medial companies and is currently suing Facebook, Twitter, and YouTube for suspending his accounts after the January 6th riot at the U.S. Capitol.
Congressional Hearings Revisited
The Senate is conducting follow-up hearings for "false and misleading testimony" provided by loan service providers to the Committee on Banking, Housing, and Urban Affairs on student debt issues.
The questions in the original hearing were to discuss the mismanagement of the Pennsylvania Higher Education Assistance Agency in its Public Service Loan Forgiveness Program, but the case has since evolved with the discovery of allegedly inaccurate denials during the original testimony
Pharmaceutical Manufacturers and Drug Pricing
The pharmaceutical manufacturing company AbbieVie is under investigation for its tax practices and the effects on consumer pricing. One year after the 2017 tax law was passed, AbbieVie's tax rate fell to 8.6%, far below the statutory corporate income tax rate of 21%.
Meanwhile, the company was also drastically raising drug prices to American consumers for life-saving treatments. In a letter to AbbieVie's CEO from Senate Finance Committee Chair Ron Wyden, he states that "It appears that AbbVie shifts profits offshore while reporting a domestic loss in the United States to avoid paying U.S. corporate income taxes and that the current U.S. international tax system seems to encourage that."
Similarly, Gilead Sciences, Inc. is under investigation for high pricing for its drugs treating hepatitis C and HIV pre-exposure prophylaxis. The Committee on Finance is accusing the company of anti-competitive behaviors and the pharmaceutical industry's efforts to block drug pricing proposals through questionable lobbying efforts.
In addition, the U.S. Government Accountability Office found that advertising by drug manufacturers may have contributed to increases in Medicare beneficiary use and spending. Senate Majority Whip Dick Durbin and Senator Chuck Grassley intend to introduce legislation that requires the pharmaceutical industry to disclose the product's cost in advertising, with the intent of more cost transparency to make patients more aware of lower-cost generics and ultimately lower drug spending for consumers.
About Samuel Dewey
Samuel Dewey is a successful lawyer and former Senior Counsel to the US House of Representatives Financial Services Committee and Chief Investigator and Counsel to the U.S. Senate Special Committee on Aging. Mr. Dewey specializes in: (1) white-collar investigations, compliance, and litigation; (2) regulatory compliance and litigation; and (3) complex public policy matters. Within these fields, Mr. Dewey is considered an expert in Congressional investigations and attendant matters. Mr. Dewey has a BA in Political Science, a JD from Harvard, and is admitted to practice law in Washington, D.C., and Maryland.
Odyssey has been the lead content writer and content marketer. He has vast experience in the field of writing. His SEO strategies help businesses to gain maximum traffic and success.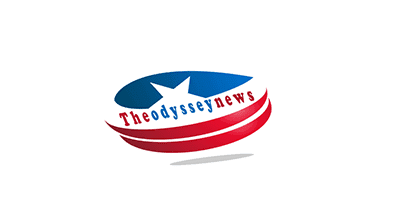 Instagram Story Views Trick [Fast and Easy]
The Instagram story tracking trick is one of the methods used by many phenomena today. With this trick, the number of views on Instagram stories is increasing rapidly. The number of story views is very important for people with phenomena. In particular, people who aim to make money on the internet with Instagram have an important position in marketing to increase the number of views.
Brand owners, people who promote their products on their social media, people who aim to be an individual phenomenon, and many more can buy views for their stories in exchange for money. The most-watched story can make story advertisements and products that are well promoted can reach more people.
Advantages of Instagram Story Views Cheat
The advantages of the Instagram story watch tricks provide many advantages in general. Instagram influencers, who are product owners who want to turn this into an advantage, make various agreements. People who want to make money in a short time by advertising and people who want to increase the interaction of their profiles can use the tracking trick. Considering the advantages of Instagram story cheating,
The story watching cheat is completely unencrypted and can be preferred for profile mobility. It can be used for commercial purposes, regardless of whether it is a personal or business account.
Since the profile clearly shows vitality, watching the Instagram story can be provided to passive accounts in the long run when the number of likes and followers is considered.
Having a lot of Instagram story views is important in terms of trade, and if the number of followers and likes is high, you may receive advertisement offers from different profiles when you have a high number of followers.
Unencrypted Instagram can be used at an affordable price for the number of views, and after the profile analysis, the transactions can be completed by taking into account the user's requests.
When you have high views on Instagram, you can be popular in terms of interaction, so it can be displayed in the explore section.
If you are sharing the products on your story by marketing, because of the high number of views, it also shows the trust of other users in your products.
Considering the many benefits such as; 1000 story watching cheat, purchased with a small amount of paid fee, makes your profile stand out in every sense. You can be a sharing page that sees the stories followed by everyone, and you can also become a profile that produces quality content.
Increasing Instagram Story Views
Instagram story can be taken to the desired story on a daily, weekly, monthly or yearly basis with increasing views. The views sent are made with real accounts and since the transactions are made with active accounts during the delivery period, the accounts are not damaged. It is provided without a password, and you should never trust people who need information such as your account password and the e-mail address to which your account is linked.
If you aim to generate a certain amount of income with the story views on Instagram, you will be able to bring together the professional photos of the products you sell to the customer segment by using tools such as posts or stories.
You can take advantage of these opportunities, which are offered at an affordable price from watching stories, and you can ensure that the stories reach people who do not follow you. With the increasing number of interactions on Instagram, products or the content you want to appear can be seen by thousands of people at once.
You may also like this post:
1000 Story Views Trick
You can provide 100, 500, 1000 story watching tricks and more people on Instagram accounts. Story views, which are professionally presented in every sense, do not harm accounts in any way and do not have a negative effect on your account. At the same time, you can directly contact customer services and progress on the way to becoming a phenomenon with the story watching. About the Instagram story watching trick,
People who are on the way to becoming a phenomenon buy story views on a daily, weekly basis. However, accounts that want to be a phenomenon and people who want to deal with brands buy these views.
Interaction is one of the most important elements in the development of a social media account, so views can be purchased from reliable addresses.
Profiles develop in terms of interaction with high views, and at the same time, people can get a place among the phenomenal accounts.
How to Buy Instagram Story Views?
With Instagram story views, people can buy views for an affordable fee. You can evaluate the service provided by purchasing story views in an easy way. With this system, purchases are made easily and shipping times are kept as short as possible. When looking at how to get Instagram story views, the steps to be followed are as follows:
Paste the link of the watched stories into the field and make sure you have a balance before this process.
Enter the information requested from you on the page and start the process of sending the views to you after all required fields are filled.
As a result of the service request, the views will be sent to you and you will be able to reach the targeted popularity in a short time.
It has a completely reliable structure with the service known as the story watching trick on Instagram, so it works to meet customer demands in the best way. In this context, no information that will endanger security is requested from you and the process is directed in the best way.
Unencrypted Story Views
With Instagram unencrypted story watching, a password is definitely not required in this process. However, the cheat of being watched does not allow situations such as temporary closure of the account, loss of password, transaction barrier. For this reason, people can have these views that give fast results without paying large fees. People who want to have a popular profile on Instagram in every sense can prefer services that offer stories professionally.
In short, free views can be purchased for the stories shared in your account for watching the Instagram story, and you are never asked for a password or an e-mail address to which the account is linked. People who want to buy stories on Instagram can get views for one or more of their stories.
Instagram Story Views Order
When looking at the order of watching the Instagram story, people can have their own desired stories. The number of views, which is one of the methods used by many phenomena, is increasing rapidly. The number of views on Instagram stories is increasing rapidly. Brand owners increase the interaction of social media for product promotion. Just buying followers alone won't work. You need to buy Instagram views from Flowline Center.
Along with the number of followers, it is also important for people to produce quality content. Because many Instagram users want to watch stories and videos that interest them. People who want to attract the attention of people who follow these accounts should update their accounts when buying followers.
Instagram Story Views Trick
Instagram story watching trick is not a difficult process and it is a very easy process. By trying the right method and method, you can increase these number of views in a short time. In time, they will be able to reach the number of views they expect in a short time without wasting your time with unnecessary efforts, together with the stories received regularly.
You will be able to reach the expected number of views in a short time without wasting your time with unnecessary efforts. With the regular use of the program, you will be able to transfer large audiences to your account and ensure that these people regularly like on the account. Instagram story watching provides uninterrupted views, provides real views, provides foreign account views, organic views and female, male, mixed views are provided.