Ryzen 5 Gaming PCs performance and review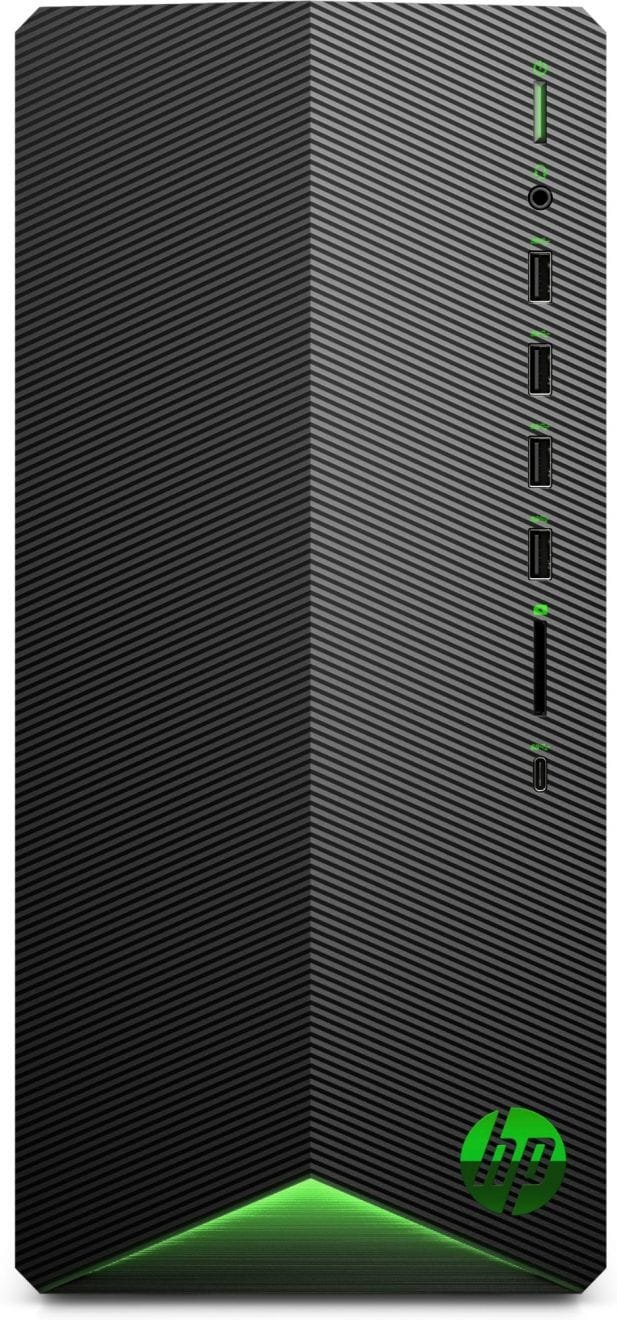 It has been more than decade that a lot of tech users have been following Intel for Desktop PCs and even laptops. It wouldn't be wrong to say that lately another major brand of processors called AMD Ryzen has stood out its way with impressive performance. Mostly, you can observe the Ryzen processors to be equipped in gaming PCs, or the multimedia Desktop PCs. Whether you are a productive user, or a gaming pro, there are lots of Ryzen 5 gaming PCs that will be it for you. Visit devotedgamer.com to read interesting articles about gaming, game reviews and much more.
AMD Ryzen processors have come up with several editions including Ryzen 3, Ryzen 5 and Ryzen 7. The AMD Ryzen5 is insignificantly the most solid contender with its reliable speed and good performance. Of course, the Ryzen 7 would easily beat the Ryzen 5 performance. However, in case your priority is Ryzen 5 owing to its reliable and reasonable performance, here we are. There are number of best high performance gaming computer PCs, but our feature today will be the exclusively best one among Ryzen 5 gaming PCs. 
Asus ROG 
Strix
 G15
– Is it Best Ryzen 5 Gaming PC?
Before we mention the specs of this powerful gaming PC, let us elaborate on why we chose ASUS ROG Strix G15. This Gaming PC is equipped with the Ryzen 5 processor, and also a NVIDIA GPU setting which is undeniably the best combo for intense gaming. The beast also packs a nice RAM with two types of storage availabilities that means you aren't going to have any trouble storing large gaming files. 
Specs List
8GB RAM 

 

NVIDIA

 

Dedicated Graphics GeForce GTX 1660 

Ti

 6GB GDDR6 

 

Windows 10 Home

 OS

 
Hexa-core Processor

 | 

AMD Ryzen 5 3600X 

| 

3.8 GHz 

– 

4.4 GHz Max Turbo Speed 

 

1TB+256GB SSHD

 
The Build Quality
Despite the middling build quality, the ASUS G15 doesn't fail to strike audience with a big Logo and a colourful RGB light at the front. The body is mostly made with plastic, but you wouldn't get the feeling that it can break that easily. The main attraction of the build is the diagonal RGB LED that illuminates with several colours. The weight of the ROG Strix PC is 10 kg, which is heavy but not as heavy as many other gaming PCs. You can move it around with both your hands without getting in any trouble. Also, the aerodynamic vents of the PC let it cool more easily even in the middle of intensive gaming operations. 
The Ryzen Processor Performance
We have already put a light on the AMD Ryzen 5 processor that is equipped in this ASUS gaming PC. The processor holds the capacity to run with the base speed of 3.8 GHz. The maximum turbo speed that it can reach is up to 4.4 GHz, making a commendable speed ratio for heavy gaming. With this processing speed, you can get into hefty gaming loading and execution. The Ryzen 5 armed in the ASUS ROG G15 makes sure to show no lags at all while gaming or any unexpected slowdowns. 
The RAM & Storage 
While 8GB RAM is enough when you are indulging into passionate and heavy-loading gaming, the storage is equally essential. In this ASUS PC, you are not just getting one storage option, but two-way storage facility. Along with the solid-state hybrid drive storage of 1TB, this PC also features a 256GB SSD storage option. You can keep your gaming files or applications stored, without having to put a second thought on, whether or not, you should. This powerful combo makes multitasking speed way faster and efficient with its hard drive boost.  
The NVIDIA Graphics
The good news in the ASUS ROG Strix is the inclusion of dedicated graphics by NVIDIA. ASUS has incorporated the GTX 1060 NVIDIA graphics, dedicatedly for rocking gaming visuals. The GTX series by NVIDIA is known to perform and exhibit better display graphics with its crisp quality. For high-level gaming, like PUBG, battlefields V or more, you get detailed graphics for all characters. There is no stuttering while you play along heavy graphical games, and less screen tearing. 
Bottom Line
Your long-due hunt on the best Ryzen 5 gaming PCs might come to an end today. Our top pick amongst a good range of Ryzen PCs is considerably one of the best gaming PCs for enthusiastic gamers. We have reviewed this ASUS ROG Strix G15 with important highlights and you can overview this PC directly on Laptop Outlet UK. Get best gaming PC deals with Ryzen processors on this online tech destinations, and you can also avail instalment offers up to 24 months.  
Hello! My name is Mr. Abbax khan. I am a content writer & full-time professional Web Designer and Developer specially WORDPRESS with vast experience. I started my graduation in 2016 and graduated in 2020. I'm a professional article and blog writer, has written dozens of content on different topics and worked with professionals all over the globe.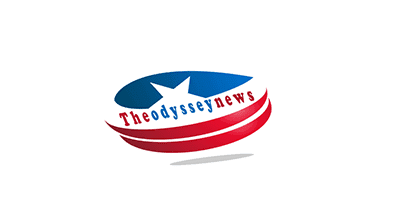 How to find a good fortuneteller service?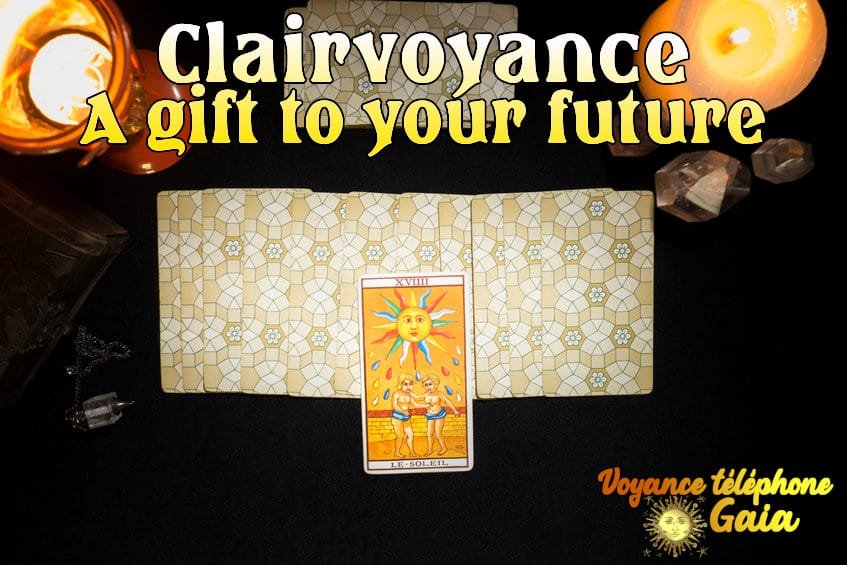 To judge the quality of a fortuneteller service, it is important to take into account the waiting time before being put in contact with your clairvoyant.
Normally, you should not have to wait long before being put in touch with the professional who will give you the session. You will be billed directly by your telephone operator or internet provider. You can then be received without making an appointment beforehand.
With https://voyance-telephone-gaia.com, the service is available to you every day of the week. By simply dialing the number, the communication is established for a preliminary conversation followed by the session.
The particular gifts of the clairvoyant
The clairvoyant on the other end of the line must possess some of the extra-lucid qualities to guarantee you the best audited clairvoyance. With his fluid and warm voice, the specialist inspires your with confidence.
It is with interest and attention that you will listen to him direct the session. You will draw from each of his directives, teachings which will be very useful to you.
He will give you clear and precise information, but also directives that will allow you to overcome the obstacles or problems you are facing. You will feel the difference just by talking to this very special person on the phone. He will not tell you what you want to hear.
He will bring to your attention exactly what you need to evolve in life.
The experience of the clairvoyant
Clairvoyance by audited is not improvised overnight. The professional who receives you must have a solid experience. This is guaranteed by https://voyance-telephone-gaia.com that every fortuneteller, clairvoyant and psychics available online have a solid experience and can provide excellent advices thanks to their mastery of divination arts.
With this experience, he will be able to answer all the crucial questions that you ask yourself. You will be able to benefit fully from the audiotel clairvoyance session. During the exchange, analyze:
the reactivity of the interlocutor,
its frankness,
his ability to anticipate your questions,
his choice of words, etc.
The fact that he is experienced makes him capable of providing you with quality service. The telephone exchange will show you the know-how of your interlocutor. With all his years of experience, he knows exactly how to conduct the conversation to best meet your expectations.
Is the firm or the website well known?
The firm you use must be popular. You should rely on the favorable opinions of people who have used their services before you. The feedback from these people is an indicator to consider to ensure the reputation of the firm. The more reputable it is, the more you can be sure of the quality of your audiotel clairvoyance.
It is thus serenely that you can trust your interlocutor.
At each moment of the conversation, you will be revealed different information, which will confirm the idea that it is indeed an audited clairvoyance agency worthy of the name.
On which site to go to find serious clairvoyance by telephone?
With more and more people claiming to have clairvoyance skills, it's in your best interest to be well informed before choosing your psychic by phone! Indeed, if you do a simple search on the web, you will find an impressive number of people who offer psychic services.
If you are looking for a platform with https://voyance-telephone-gaia.com you will not be disappointed! Indeed, in the world of clairvoyance, this platform is becoming more and more popular! With a list of the best clairvoyants to contact by phone, all you have to do is check that the proposed rate corresponds to your expectations and that the clairvoyant you are interested in is available.
With a very complete description for each psychic, you will even have access to certain specialties. For example, some of the psychics on this online platform offer pure psychic services, cartomancer services, or other specialties.
By choosing a platform of clairvoyance by telephone which proposes the most serious clairvoyants, you give your future and destiny all the chance to find success and love. The gift is yours…
Odyssey has been the lead content writer and content marketer. He has vast experience in the field of writing. His SEO strategies help businesses to gain maximum traffic and success.
Find Out How To Choose The Best Accessories And The Best Weapon
With the great success of the Battle Royale Call of Duty:  it is common for doubts to arise about how to assemble the ideal weaponry so as not to be at a disadvantage for players more in tune with the 'metagames'.
Find out how to get the best accessories for your weapon.
And, as we know, the game has the unique feature of assembling your weapon with a wide variety of accessories that, if applied correctly, can make a total difference in your game. Here you will know everything, in a very didactic way, so that no doubts arise as to how to choose the best weapon.
What Are 'Metagames' And What Weapon To Choose?
First, you need to understand how the 'metagame' . The most powerful weapons used in Battle Royale are targeted by influencers and content creators. But the term also applies to other accessories that are considered 'overbearing', or above average in the game, such as perks (also known as an advantage), tactical and lethal accessories.
For a weapon to conform to this concept, several points are taken into account: the time to kill (also known as 'TTK' or time to kill, in Portuguese), the cadence, the damage, and the range. These are the main criteria for automatic weapons like most assault rifles, light machine guns, and submachine guns.
In the case of shotguns, the most important consideration is cadence and reload time. And when it comes to snipers and tactical rifles, the purpose of these weapons is often more difficult to define because their operation is very similar to each other.
The lens is always very open to variations. With each season, it is common that we have to face weapons considered "broken", which are nothing more than weapons that are strong beyond normal and that urgently need a balance so as not to compromise the game experience.
How Do I Assemble The Best Weapon And Define Which One Is The Best For Me?
The secret is on the True Game Data website, created by Tony, a fan of the Call of Duty franchise. Tony is the guy responsible for bringing all the information about Modern Warfare, Black Ops Cold War, and weapons. He spends most of his time studying and testing every weapon in the game and brings everything in detail and with precision to his website.
True Game Data is the website used by top content creators, streamers, and professional gamers to find out what weapons and accessories they will use in tournaments or even in their casual matches. In addition to Tony, the American YouTuber Dios, also a great influencer, helps him in the tests to bring everything that is stirred so that the community stays inside.
Thanks to Tony from True Game Data and JGOD, you will learn here how to build the best war zone.
How To Know The Best Accessories?
Step 1: In the first step you will have to go to the True Game Data website and select the option as in the image below:
Find out how to choose the best accessories and the best weapon | 5624219a true game data 1 | married game tips/guides | Activision, call of duty, call of duty, cod black ops cold war, cod modern warfare, tips, fps, guides, infinity ward, multiplayer, pc, PlayStation, Treyarch, tutorial, Xbox | best war zone weapon first step to having the best weapon.
Step 2 : After completing the first step, you will have to choose which weapon you want to consult with your accessories. Weapons are divided into categories: AR: Assault Rifle, LMG: Light Machine Gun, SMG: Submachine Gun, MR: Sniper Rifle, and SR: Sniper Rifle. Select your weapon, in its category, click on it, and then on " next step ".
Find out how to choose the best accessories and the best weapon | 318e6492 true game data 2 | married game tips/guides | Activision, call of duty, call of duty, cod black ops cold war, cod modern warfare, tips, fps, guides, infinity ward, multiplayer, pc, PlayStation, Treyarch, tutorial, Xbox | best war zone weapon Second step to have the best weapon.
How Do I Know If My Weapon Is The Best?
Now that you know how to mount your weapon, you are curious if you are in fact playing with the best available, right? On the True Game Data website, it is also possible to compare weapons, and you will learn here too!
Step 1: After assembling your weapon, as explained in the previous topic, you can compare this already assembled weapon to one or more weapons that you think maybe better than yours. In this case, as soon as you finish assembling all the accessories, you will click on " Save and add another ", as in the image below:
The first step is to find out which weapon is best for you
Step 2: After clicking on the button indicated in the previous step, you will return to that page from the beginning, where you will have to select the category and your weapon. Repeat the process with another weapon, in case you want to compare the statuses with yours. But rest assured that you will not lose the weapon that you have previously assembled.
Step 3: You have already assembled the weapon that will rival yours, right? After placing all the accessories, you will return to the page containing the very detailed information for each selected accessory. However, this time " Save and add another " will not continue. You will click on " Save and generate summary"
The third step is to find the best weapon for you
Step 4: After clicking, you will be taken to another graph, but this time you will be comparing your two weapons assembled by the TTK ("time to kill"). You just have to configure the comparison according to your needs. For example: In the image below, you will see that you can choose if you want to know which weapon kills faster with a shot to the head, chest, stomach or extremities of the body.
Step 4 to find the best weapon for you
Step 5: After setting the conditions, the damage profile, and how many armors you want, you will have to understand the graph.
The graph reading is based on the time to kill, the TTK of your weapon. The side numbers indicate the time and the bottom numbers indicate the distance. So with this information, we know that the lower the weapon, the less time it takes to kill, that is, the better it is in comparison.
You can also choose more than two weapons, from any category, to make comparisons. Remember that the True Game Data website will show you the weapons that kill the fastest, but always consider using the weapon you like to use and know how to use. The goal exists and it is true, but what matters is fun. Play with whatever you want!
Odyssey has been the lead content writer and content marketer. He has vast experience in the field of writing. His SEO strategies help businesses to gain maximum traffic and success.
What Effect Does NFTs Have On The Gaming Industry?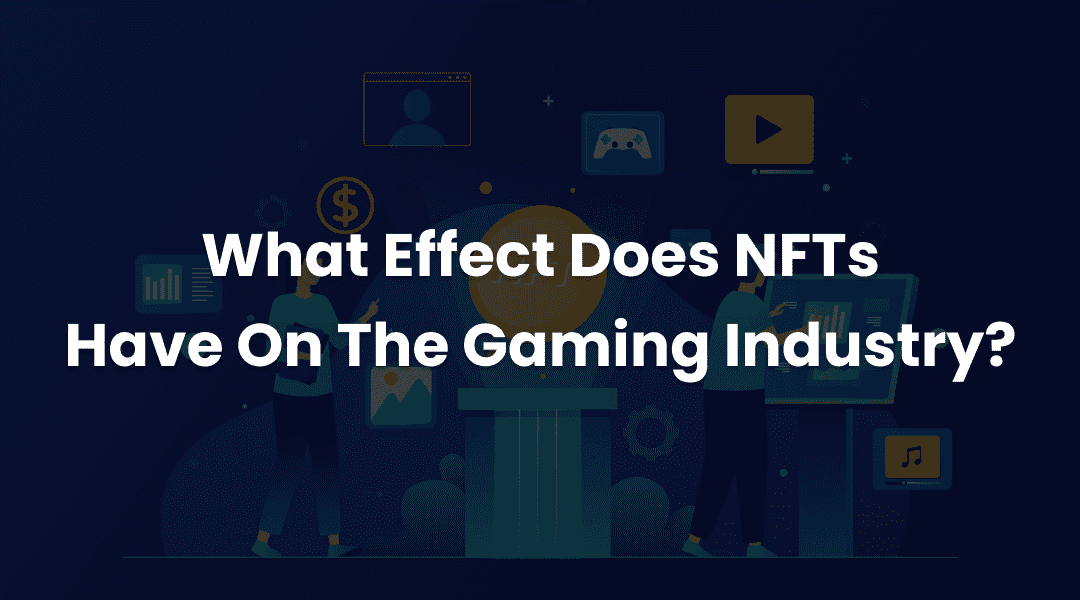 Introduction
The gaming industry is valued at more than $180 billion, and it's growing at a breakneck pace with no indications of slowing down. As the gaming business matures, it becomes an early adopter of a variety of cutting-edge technology, from virtual reality and augmented reality to curved screens and the latest GPUs. NFTs, or non-fungible tokens, were also early adopters in the gaming industry.
NFTs are one-of-a-kind digital assets that can represent anything from collectibles to metaverse assets to skins to art. All of these things are typical in games, which is why NFTs have become popular as "in-game assets" in recent years. These assets and the best NFTs to buy can have real worth, provide digital property rights, be utilized to create "play-and-earn" economies, and assist developers in making more money, all of which will lead to better and more equitable games.
A non-fungible token is a virtual deed that communicates ownership of a digital asset in its most basic form. NFTs, like bitcoin, use a blockchain platform to uniquely identify and prove a transaction's existence and record keeping.
However, there is a significant distinction between NFTs and cryptocurrencies, as the Wall Street Journal notes. According to journalist Caitlin Ostroff, "although every bitcoin made can be swapped for one another, these cannot." These tokens are non-fungible and are uploaded to a digital ledger in a unique way.
ChainTechSource, an adept NFT development company, explores the ways NFTs are influencing the gaming industry. Read along and grow your knowledge base about the best NFT project to invest in pertaining to the gaming industry.
NFTs – More than a Fad
While NFTs and NFT development may appear to be a passing trend, they have practical applications in today's digital environment. Physical assets have been able to transfer to the digital world thanks to digital transformation, but there is often no confirmation of their authenticity, much like a "digital signature" on a scanned image.
For people who make digital art, some level of verification and confirmation of authorship is required. That's why services like DocuSign have become indispensable; they enable improved verification, increased trust, and assurance that the individual who contributed their scanned signature is who they claim they are and thus produce the best NFTs to buy.
One aspect driving the price fluctuation of digital art tied to an NFT is demand from crypto-investors. People like Mike Winkelmann, sometimes known as Beeple, a digital artist, are undoubtedly profiting from the situation. Everyday: The First 5000 Days, his digital art collage, was auctioned as the best NFT project to invest in at Christie's and sold for a record $69 million. As the first NFT sold by Christie's and the auction house's first acceptance of a digital currency, this was a historic transaction.
NFTs in Gaming
NFTs can be utilized in a variety of ways in the game industry to allow for the ownership and transferability of digital assets. As a result of companies like Riot Games and Epic Games disrupting the business by releasing games for free, first-person shooter and online battle-arena games have surged in popularity rapidly.
Along with those free games, "skins," or visual upgrades, clothing, or weaponry that can be used to customize gaming avatars, have grown in popularity, and gamers frequently pay a premium for these types of changes. This is one of the reasons why Roblox has grown so popular; its platform allows users to create and style their avatars in-game in a variety of ways.
Impact of NFTs on the Gaming Industry
The game industry is a fertile ground for new ideas, NFT development, and some of the best NFT projects to invest in. Game developers are early adopters of new technology and are always experimenting with new game mechanics, user interfaces, and revenue models. Developers are particularly eager to put NFT-based gameplay features to the test.
These in-game assets, such as skins in Fortnite, can be used as premium virtual goods or currencies. NFTs represent unique in-game goods that can be collected, exchanged, or auctioned off for real money, according to developers. These in-game NFTs, being the best NFT to buy, have sold for millions of dollars, with the Formula One track NFT fetching a staggering $3 million.
We've seen the advent of "play-and-earn" games in recent years. These games are built around a player economy, in which players earn tokens by fulfilling tasks. These NFTs can subsequently be utilized as currency or premium virtual products within the game's ecosystem. Demand from gamers looking for rarer things and ways to profit from trading these in-game assets has driven up the value of these currencies.
Rare skins for your avatars, special items in an RPG game, tokens earned from completing missions in an MMO, or even complete plots of virtual land that you can purchase and control within our platform are examples of in-game assets. The opportunities for game monetization with the best NFT to buy are nearly endless.
More Power to the Players:
NFTs will also have an impact on gaming by allowing gamers to have more control over their digital assets. If a gamer has an NFT of a virtual item that they made, or even if they purchased a skin for a game, they can rest assured that this asset will remain theirs in perpetuity.
This is something the industry has seen with the rise of NFTs like CryptoKitties, where players have complete ownership over their virtual assets because they're immutable and forever preserved on the blockchain. Users can purchase virtual land NFTs that match a map of the Earth in Next Earth. Digital property rights, unlike physical property, become immutable and decentralized.
Conclusion
NFTs are currently finding their biggest use in the playground of digital baseball card trading and NBA highlight collections, which are the best NFT projects to invest in, as cryptocurrency investors are increasingly becoming crypto-art collectors as NFTs gain more traction. However, we anticipate that they will become more useful in the future. NFT assets increased from $40.9 million in 2018 to more than $338 million in 2020, according to Nonfungible.com, which follows the market for NFT sales.
Odyssey has been the lead content writer and content marketer. He has vast experience in the field of writing. His SEO strategies help businesses to gain maximum traffic and success.