U.S. could give Ukraine energy help as temperatures fall below freezing
U.S. could give Ukraine energy help as temperatures fall below freezing; rumors of imminent Russian mobilization in Kherson grow
Temperatures are plummeting in Ukraine as each day passes. The capital Kyiv can expect temperatures below freezing this week, with even colder weather in the countryside. Meanwhile, Ukraine's energy infrastructure remains destroyed in places and severely damaged and compromised in many parts of the country.
It's been reported that U.S. Secretary of State Antony Blinken could announce on Tuesday new assistance to help restore Ukraine's power transmission ability. Blinken arrived in Romania on Monday evening ahead of meetings with NATO allies and Group of Seven foreign ministers.
An employee of an energy company inspects an electrical transformer substation destroyed by Russian missile strikes on the outskirts of Kharkiv, Ukraine, on Oct. 4, 2022.
Ukraine's Foreign Minister Dmytro Kuleba told some NATO diplomats visiting Kyiv that transformers are the biggest element of the country's power infrastructure that needs to be restored.
Speculation is mounting that Russia could soon try to mobilize men in the occupied part of Kherson, in southern Ukraine.
The Center of National Resistance said Monday that "Russians are bringing riot police to carry out the mobilization of men in the southern temporarily occupied territories." It said this could take place in December. Ukraine called on residents in the region to leave the region immediately so they don't "become a resource for the enemy."
Ukraine is ready to repel new Russian missile attack, air force says
Soldiers from the 10th Mountain Assault Brigade of Ukraine unload munitions from a BM-21 Grad multiple rocket launcher near the frontlines in Donbas, Ukraine.
Ukraine's Air Force said it's ready to repel a new missile attack by Russian forces, adding to a warning from the country's president yesterday that civilians should prepare for a new wave of bombing.
"Ukrainians are ready to repel another air attack," the spokesperson for Ukraine's Air Force Command, Yurii Ihnat, said on Telegram Tuesday.
"Ukrainians experienced the worst in February-March, when hundreds of rockets flew at our heads every day, Russian aircraft flew in many regions, and active air battles took place. Is it possible to scare us with something else?," the statement said.
Ihnat said that Russia did not have "so many high-precision long-range missiles left" while the commander of Ukraine's Air Force had "assured us that we are ready, our missiles are loaded, and we will fight back no matter how many missiles" Russia launched.
Ihnat did not give any details as to the evidence of a forthcoming Russian attack, or as to how many missiles it had left with analysts agreeing that it's difficult to gauge what weapons Moscow has left in its arsenal.
Ukraine's President Volodymyr Zelenskyy warned Monday that Russia was preparing new missile attacks that could be even more destructive than those experienced by the country last week that left around 6 million people without power.
"We understand that the terrorists are planning new strikes. We know this for a fact," Zelenskyy said in his nightly video address on Sunday. "And as long as they have missiles, they, unfortunately, will not calm down."
Anxiety is rising in Moscow over the war and how it could end, analysts note
Russian President Vladimir Putin grimaces during the SCTO Summit on November 23, 2022 in Yerevan, Armenia.
Political analysts from Russia say anxiety is rising in Moscow as the country's forces face what's likely to be months more fighting and military losses, and even starts to consider it may be defeated.
That would be catastrophic for Putin and the Kremlin, who have banked Russia's global capital on winning the war against Ukraine, analysts said, noting that anxiety was rising in Moscow over how the war was progressing.
"Since September, I see a lot of changes [in Russia] and a lot of fears," Tatiana Stanovaya, a nonresident scholar at the Carnegie Endowment for International Peace and founder and head of political analysis firm R.Politik, told CNBC.
"For the first time since the war started people are beginning to consider the worst case scenario, that Russia can lose, and they don't see and don't understand how Russia can get out from this conflict without being destroyed. People are very anxious, they believe that what is going on is a disaster," she said Monday.
NATO will ramp up aid for Kyiv, says Putin uses winter as 'weapon of war'
NATO allies will ramp up aid for Ukraine as Russian President Vladimir Putin is using winter as a weapon of war because his forces are failing on the battlefield, NATO Secretary-General Jens Stoltenberg said on Tuesday.
"I think we all have seen these pictures taken from satellites where you see Europe in light and then you see Ukraine dark…so there is a huge task to rebuild all of this," Stoltenberg said.
"President Putin is trying to use winter as a weapon of war," he told reporters as NATO foreign ministers gathered in Bucharest for a two-day meeting which he said would serve as a platform to mobilise more support for Ukraine.
North Atlantic Treaty Organization (NATO) Secretary General Jens Stoltenberg speaks during the plenary session of the third day of the 68th Annual Session of the Parliamentary Assembly in the Auditorium Ground Floor Room at the Hotel Melia Castilla, Nov. 21, 2022, in Madrid, Spain.
NATO foreign ministers will focus on increasing military assistance for Ukraine such as air defence systems and ammunition, even as diplomats acknowledge supply and capacity issues, but also discuss non-lethal aid.
Part of this non-lethal aid – goods such as fuel, medical supplies, winter equipment and drone jammers – has been delivered through a NATO assistance package that allies can contribute to and which Stoltenberg aims to increase.
Stoltenberg's comments were echoed by several ministers from the 30-member alliance, who were also be joined by Finland and Sweden, as they look to secure full membership pending Turkish and Hungarian ratifications.
Russia seems to have abandoned a major part of its 'military doctrine,' UK says
A convoy of pro-Russian troops in Mariupol, Ukraine, on May 16, 2022.
Over the last three months, Russian forces in Ukraine have likely largely stopped deploying as Battalion Tactical Groups (BTGs), according to the latest military intelligence update from Britain's Ministry of Defence.
It said that "the BTG concept has played a major part in Russian military doctrine for the last ten years, and saw battalions integrated with a full range of supporting sub-units, including armour, reconnaissance and (in a departure from usual Western practice) artillery."
However, it noted that several intrinsic weaknesses of the BTG concept have been exposed in the high intensity, large-scale combat of the Ukraine war so far.
"BTGs' relatively small allocation of combat infantry has often proved insufficient" and the "decentralised distribution of artillery has not allowed Russia to fully leverage its advantage in numbers of guns."
In addition, few BTG commanders have been empowered to flexibly exploit opportunities in the way the BTG model was designed to promote, the ministry noted.
Russia could be about to mobilize men in occupied southern Ukraine
A destroyed van used by Russian forces, in Kherson, Ukraine, on Nov. 24, 2022.
Speculation is mounting that Russia could try to mobilize men in the occupied part of Kherson, in southern Ukraine, in December.
The Center of National Resistance, a part of Ukraine's Special Operations Forces to support Ukrainian resistance efforts, said on its website that "Russians are bringing riot police to carry out the mobilization of men in the southern temporarily occupied territories."
It said riot police units from Dagestan had arrived on the left bank of the Dnipro river of the Kherson region, together with employees of the military commissariats from the pro-Russian, so-called "people's republics" of Luhansk and Donetsk in eastern Ukraine, to conduct the mobilization.
"The newly arrived occupiers do not hide that in December the personnel will be involved in the illegal conscription of residents of the region with Russian passports. However, it is not exclusive that all men will fall under the 'mobilization', and not only the holders of enemy passports."
Russian forces withdrew from the western bank of the Dnipro river to the eastern (or "left") bank earlier in November. They have built up defensive lines and fortifications on that side of the river. Russia has already attempted to "Russify" occupied areas by handing out Russian passports and promoting Russian language and culture while suppressing that of Ukraine.
The Center of National Resistance called on the residents in the "TOT," or "temporarily occupied territory," to leave the region "and not become a resource for the enemy."
Blinken could announce help for Ukraine's power transmission
US Secretary of State Antony Blinken arrives at Henri Coanda airport, in Bucarest, on November 29, 2022, ahead of a NATO meeting.
U.S. Secretary of State Antony Blinken on Tuesday will announce new assistance to help restore Ukraine's power transmission ability in the face of Russian attacks targeting the country's energy grid, a senior State Department official said.
Blinken arrived in Romania on Monday evening ahead of a meetings with NATO allies and foreign ministers from the Group of Seven advanced economies.
Ukraine's foreign minister told some NATO diplomats visiting Kyiv earlier in the day that transformers were the biggest element of the country's power infrastructure that needed to be restored.
Kherson region shelled 258 times in the past week, Zelenskyy says
Ukrainian President Volodymyr Zelenskyy said Russia continues to pound the southern region of Kherson, a part of which Russian forces withdrew from several weeks ago.
"This day, as well as every single day, the occupants again shelled Kherson and the communities of the region. In just one week, the enemy shelled 30 settlements of our Kherson region 258 times," Zelenskyy said in his nightly address Monday. Russian forces had also damaged a pumping station supplying water to Mykolaiv, he added.
"Ukraine will never be a place for destruction. Ukraine will never accept orders from these 'comrades' from Moscow. We will do everything to restore every object, every house, every enterprise destroyed by the occupiers," Zelenskyy said.
Destroyed Russian vehicles and tanks in Mykhailivska Square on Nov. 19, 2022, in Kyiv, Ukraine. Millions of Ukrainians are facing severe power disruptions after recent waves of Russian missile and drone strikes reportedly left almost half of Ukraine's energy infrastructure disabled and in need of
repair
, as temperatures plunge.
Russia has targeted Ukraine's energy infrastructure for weeks, causing widespread power blackouts and shortages of energy, water and heat, leaving millions of people in tough circumstances as temperatures plummet. Temperatures in the capital Kyiv are below freezing and are even colder in the countryside.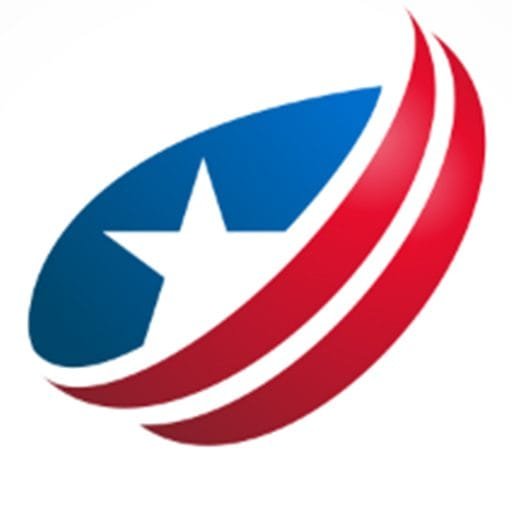 Ody Team is a qualified social media expert at Coding The Line, London. He had graduated from the University of Cambridge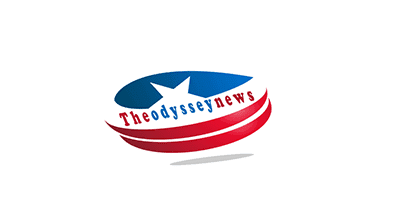 Features and Benefits of TweakVip
If you're looking for an easy way to optimize your website, TweakVip is the tool for you. With its drag-and-drop interface and easy-to-use features, you can customize your website in no time. Whether you're a novice or an experienced webmaster, TweakVip will take the hassle out of maintaining and updating your site.
In this article, we'll look at the features and benefits of using TweakVip to improve your website. From automated optimization to page speed testing, get ready to learn more about this powerful tool.
Introduction
TweakVip is a social media platform that enables users to share and connect with friends and followers in a more intimate way. It allows users to post photos and videos, as well as status updates, which can be seen by other users who follow them. TweakVip also provides a messaging service, which can be used to send private messages to friends or groups.
Benefits of TweakVip
You can save money.
You can save time.
You can get the best deals on your purchase.
Find nearby places and they will be easily accessible to you now that you have this app installed on your phone or tablet.
Increase your savings.
Save Money and Time with TweakVip
Saving money is a big part of what TweakVip is all about. You can save money by using the app to find deals on products and services or even find coupons and discounts. We have a lot of ways to make sure that you get the best deals out there!
When you need cash, TweakVip will pick up the tab for all of your online purchases and credit card payments—no more paying fees on top of what's already been spent!
Features of TweakVip
Find places
Find people nearby
Find deals nearby
Find events nearby, and more!
Mobile number to bank account transfer instantly.
The best part about TweakVip is that you can send money to anyone, anywhere. You can send money instantly to your friend's bank account and they won't even have to worry about changing their own details.
You can also use TweakVip for sending money directly into the bank accounts of your family members as well as friends. This will help them save on fees while also avoiding inconvenient queues at the ATM machine!
Easy To Find Nearby Places
Finding places near you is simple with TweakVip. Simply enter your address and the app will show you all the nearby restaurants, coffee shops, and bars that are currently open.
You can also search for places based on their rating in other cities or countries. This is great if you're traveling and want to find out what other people think of a particular establishment before visiting it yourself!
Don't Wait And Download The App Today
Don't wait and download the app today. It's free and easy to use and you can find out more about the app at tweakvip.com.
Conclusion
We hope this article has helped you understand the benefits of using TweakVip. It's a great app that will help you save time and money, as long as it's used properly. If you're looking for a way to get around town more easily, then consider downloading this app today!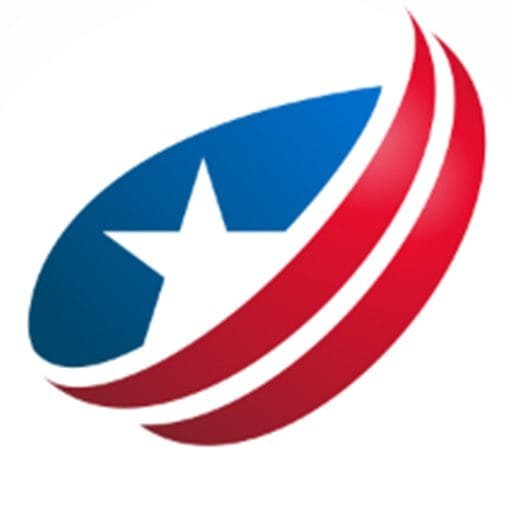 Odyssey has been the lead content writer and content marketer. He has vast experience in the field of writing. His SEO strategies help businesses to gain maximum traffic and success.
Best Power bank available in the market for your iPhone 14 and iWatch in 2023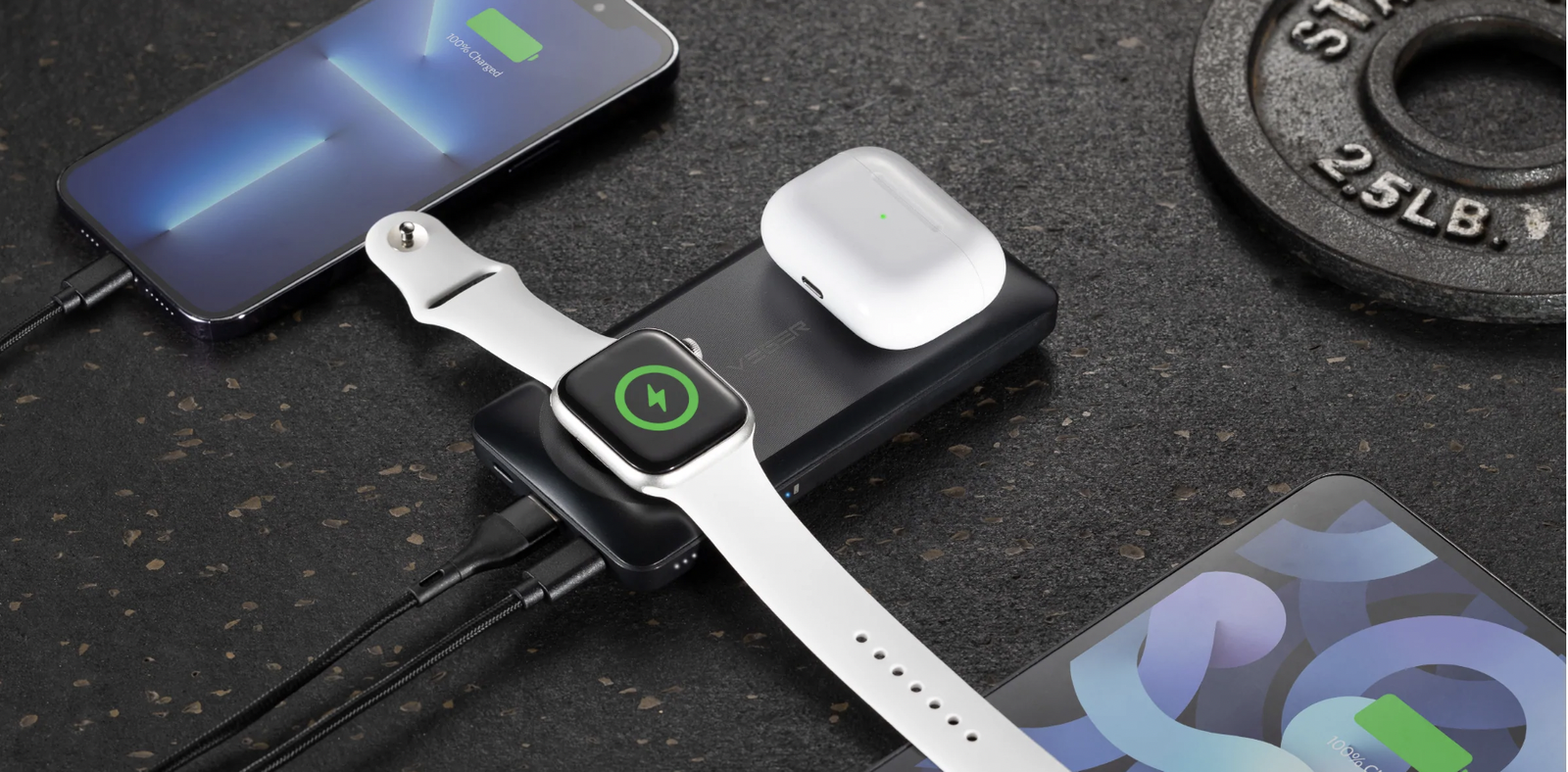 When you buy an Apple device, you usually buy more than one, like the iPhone and AirPods or the Apple Watch. Which is why you need a good device that will help charge all of them fast and easy. Veger has created the MagMulti Wireless Power Bank for iPhone/ iWatch/ AirPods Pro which is designed from the ground up to help provide you with the features and benefits you need as quickly as possible.
What makes the MagMulti Wireless Power Bank different?
Right off the bat, the thing we like is that it has a magnetic function, so your devices will not fall off, which is an extremely important aspect to keep in mind. Another thing to keep in mind is the wide compatibility, since it can work with most of the newer and some older Apple devices. The fact that you can charge 2 devices or more at once is always a great idea.
In fact, you can have high speed recharge too, and the fact that the wireless output for phones and pods is quite fast does come in handy. Granted, the Apple Watch output features just 2.5W, but that's more than ok for most devices. And that's why it makes a lot of sense to check it out for yourself, since this is an exceptional power bank with really good features and ideas.
Is the MagMulti Wireless Power Bank reliable?
Yes, the MagMulti Wireless Power Bank is a great wireless power bank so you don't even have to take cables with you. The Apple Watch charger is also foldable, which is a great idea to keep in mind. Another thing that the unit does is it gives you multiple charging protection. That's great and it will help provide an exceptional experience and great value for money. A lot of people love using this device, and you will find it to work a lot better than you might expect.
Overall, the MagMulti Wireless Power Bank is the ultimate power bank you can use to charge your iOS devices. It's impressive, wireless, with a great design and a pleasure to use all around. If you always wanted to charge your devices fast and without any hassle, this is the right way to do it. All you have to do is check it out on their website and give it a try, and you will see how safe and efficient it really is!
I am an experienced financial analyst & writer who is well known for his ability to foretell market trends as well.
A Free Kids Clothing Checklist For Fall And Winter
Introduction
Fall is around the corner which means there will be again a shift in your wardrobe. Stashing away all your spring and summer clothes and bringing out the bags with warm clothes. This is the process that you have been following all your life right? But what if you need to check whether you kids have all the important clothes to keep them safe from the colder season or not? Firstly, do you know that custom clothing is something that has been evolving over time and changing the way people wear clothes. And this is not only true for young people but adults and old people as well. And the second thing; do you have a checklist for your kid at all?
If you are clueless then don't be stressed because it is not only you but a lot of newly made parents who do not have the idea. And we help them out with a checklist that determines the same. Also, we have some additional help in which we suggest what you should buy and other stuff. So, here we present to you a bucket list or a checklist that you should have for your "kid's clothing" for the upcoming fall and winter. Maybe for the future too!
Okay, so let's start with the topwear as it should already be on your clothing checklist for kids right? One of the most important outfits that you should buy well in advance is a long-sleeved sweatshirt. You can put some regular clothes on and then use these sweatshirts on the top. It not only keeps them warm but also gives them comfort. A fleece jacket is another similar item that you can replace with sweatshirts. It is one amazing outfit to keep your child stylish and warm at the same time.
A windproof and waterproof jacket
Unpredictable rains will not only drench your children while playing outside but also make them a bit uncomfortable. When wet clothes stick to the body it annoys kids and you would not want them to get annoyed. For keeping such situations at bay, we suggest that you should put a waterproof or a windproof jacket in your checklist. There are multiple manufacturers who create one outfit that has both these qualities. It might cost you a bit but would be worth every penny.
It is not only the upper body that gets drenched during rain but even the bottom wear can make things uncomfortable. To protect your baby from catching cold after getting wet, help them enjoy rain at their best, go out in the rain to explore the weather, or anything else-waterproof pants would turn out to be a wonderful purchase for you. Several manufacturers in today's world create custom clothes for kids and that includes waterproof pants as well.
We live in a world that has evolved and developed immensely even in the fashion industry. It might surprise you a bit but the children's wear section has immensely evolved as well. Which is why you will get multiple boots and shoes for young children. Not only that, there are segments in which manufacturers have introduced waterproof shoes for kids. Yet again this will not only help your child to stay away from soaking their feet but also isolate them during colder days.
Okay so this is no brainer right? Having warm socks is something that you might have already put in your bucket list or checklist. But if there are any reasons that you haven't, we suggest that you go for it. Also when it comes to warm socks you have to keep in mind the versatility and multiple use of the socks. For example, you will have to buy slimmer and warmer socks for wearing in their shoes. On the other hand, you will also have to get some socks for home wear. Which means thicker socks that your child is going to wear when they are at home. Because at home kids prefer walking bare feet.
Call it innerwear, body warmers, inner lining, or whatever you wish to. But with this we want to suggest that you get some warmers that are worn by people under their shirts or outfits. For kids it is not only the upperwear but also the bottom wear that matters. They can catch a cold by any exposed part of the body. So you need to keep them warm from head to toe. While buying innerwear we would suggest that you go for good brands because they have mastered the art of making warm clothes by keeping them as thin as possible. This will not buff up your kid unnecessarily.
Didn't we tell you that your children need to be protected from head to toe? So that means you will have to spend on headgears as well. Why? Because this will keep your child away from catching cold from the head. If you have a young child, it becomes so much more important to prevent them from catching a cold. This will warm their heads and ears, so make sure that you get something that covers both these things. On the other hand, you can also try getting something that can be tied on the chin. It will cover the complete face and we also suggest that you too get something like this for yourself. Actually, to make your child wear such caps you will have to motivate them this way.
If you live in a place that gets snow or extra cold then it will be a mandate to have gloves for you kids. Motivate them to keep wearing it and stay away from snow. You can surely let them enjoy it for some time but don't miss out on the gloves at any cost. Put it in your bucket list so that you can cover the hands of your children.
This is an exception that is only for those who live in a place that receives snowfall. A snowsuit is a wonderful problem solver that has topwear and bottom wear attached to each other. It is like a one-piece suit that's easier to wear and comfortable. And not to forget warm enough. But it is not warm enough to wear alone. Make sure your child has worn enough warm clothes already. You can also use a hoodie under a snow suit so that your child stays protected.
You must have already seen that kids nowadays have become so much centric to the new-age trends. They are more attracted towards the upcoming or popular fashion that is available in the market. If you are looking for something to improvise on their overall look, try getting a cute kid's muffler. Yes, you heard that right! There are manufacturers who have designed and created mufflers of this kind. Even your kids can flaunt their taste and give away some amazing fashion statements. Don't you think so? Try getting some mufflers for them. Try some printed, colorful, or any other type of mufflers that your kid might like.
Conclusion
We believe this blog would have helped you right in all the ways (maybe most ways if not all). This is not only a checklist but one way to ensure that your child is completely protected during cold and that they have all the necessary items. So, we strongly suggest that you can make the additions according to your need or desires but do not compromise with what we have mentioned. And if you are clueless, where to go for custom children clothes, then there are many online manufacturers who can deliver top-notch products at your doorsteps.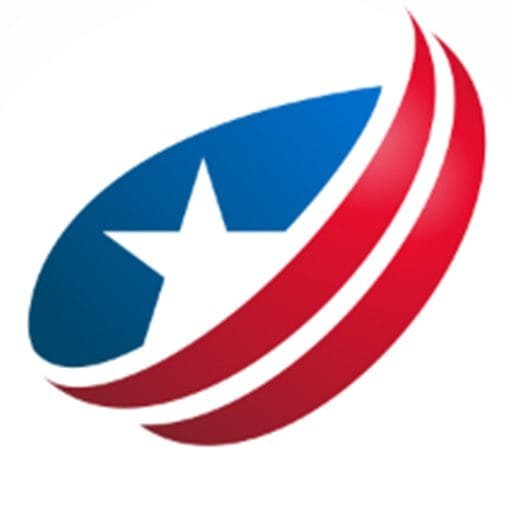 Odyssey has been the lead content writer and content marketer. He has vast experience in the field of writing. His SEO strategies help businesses to gain maximum traffic and success.