RFID Label – How RFID Labels Work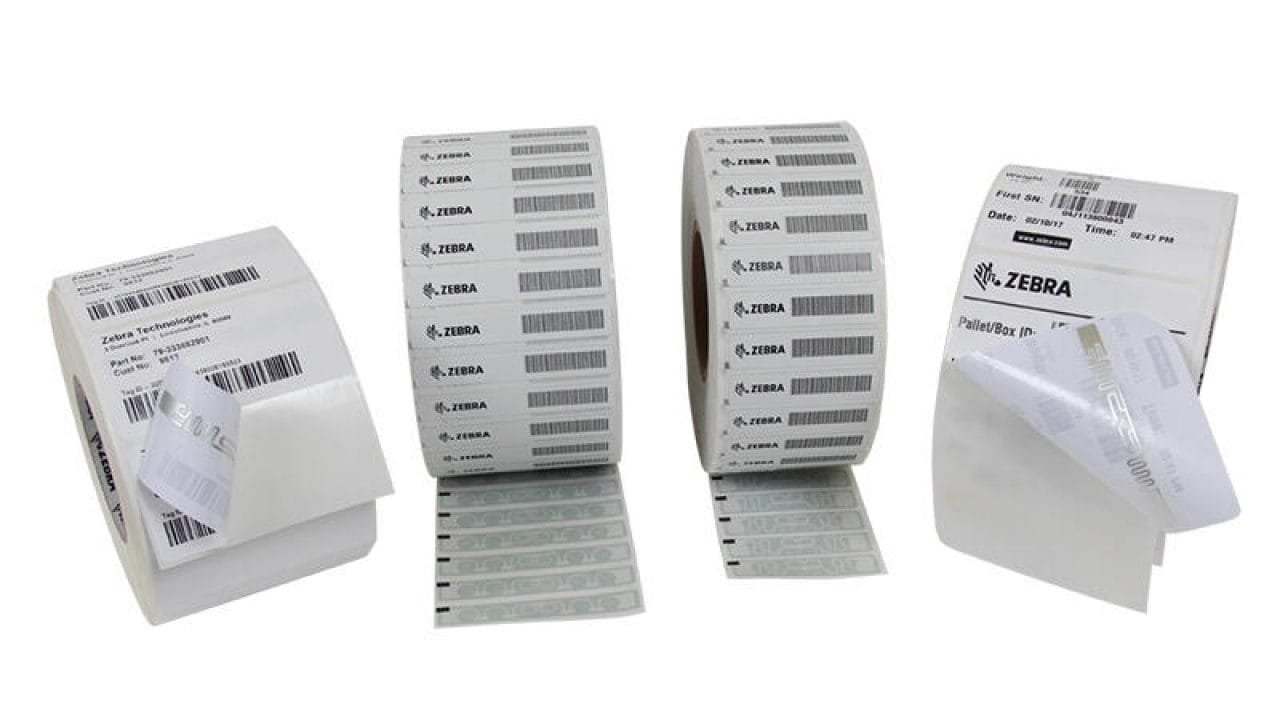 An RFID Label, also known as a smart label, is a small piece of material that includes an embedded RFID inlay. These tags are commonly manufactured in different sizes and are typically used in slap-and-ship operations. The most common sizes for RFID labels are 4 x 6 inches, 2 x 4 inches, and 1 x 2 inches. However, they can be made in other shapes as well. Here's how RFID labels work:
Unlike barcodes, RFID labels have an embedded chip. They are a quick, easy way to identify products and guarantee traceability. They can hold different types of information. And they can be printed on virtually any surface, from packaging to clothes. RFID labels are made using printers that specialize in this type of technology. They can be either passive or active. Passive labels are low-powered, so they can detect objects within a range of about 15 meters. Passive labels are also inexpensive and can be made in a variety of sizes.
As the global marketplace grows increasingly competitive, shipments move quickly. Ports and distribution centers must operate efficiently to meet the demands of global trade. Manual tracking cannot keep up with the pace of business, or navigate the disruptions it often encounters. RFID tags can track inventory in real-time, minimizing the risk of theft and counting errors. Asset tracking is another application of RFID tags. This technology enables companies to monitor every piece of inventory from the manufacturing floor to the final destination.
Another important use of RFID technology is in patient tracking. An RFID tag can be read by anyone with a compatible RFID reader. Even after the item has been purchased, RFID can still be used for tracking purposes. And it can even be cloned. This could be a national security issue, or even life and death. So, before using RFID in a patient's health care, be sure to check for safety information and any other issues associated with it.
While barcode labels are now the standard in automated inventory management systems, RFID tags are quickly taking over the role of traditional barcodes. Many warehouses store and pass products from warehouses to retail stores. Using RFID tags allows a company to track products from the case, pallet, or even the individual item level. This means that it can increase throughput speeds and reduce labor costs by enabling automated inventory management. This technology is becoming an essential part of the retail chain and is now a staple in security and medical products.
The most common use of RFID technology is in the retail sector. RFID tags help companies track their inventory, and can even be used as an anti-theft system. Once a customer pays, the tag deactivates itself. If the product is taken from the store without paying, the alarm will sound. In addition to tracking packages, RFID tags are also used in animal and livestock monitoring. A number of other applications of RFID technology are just too numerous to list here.
One of the primary differences between an active and passive RFID tag is their power source. The active RFID tags emit a radio signal constantly. Semi-passive tags, on the other hand, use a small battery to power the RFID chip. The active RFID tag's radio wave range is longer. This allows for a more efficient read range and greater security. The main components of an RFID label include the substrate, antenna, and the IC (Integrated Circuit).
The most common type of RFID tags are 4×6 size labels. They contain a small chip that is embedded into the label, with antennas on either end. These antennas are generally 4 inches long. These tags can be applied on products that require a tracking mechanism to determine their location. RFID tags are also used in retail and hospitality applications. The following are some useful examples of RFID labels in different industries. You can read more about them below!
Another advantage of RFID labels is that they can store product information and help ensure compliance with current legal regulations. By implementing RFID tags on products, you can avoid theft by giving your products a unique identification number. You can also use this technology to track official documents. This means that if you lose a book, it will have a unique number for tracking purposes. RFID systems can read several units at once. This makes them ideal for storing information in multiple places.
The RFID tag itself is made from a protective material that is designed for the purpose of its use. Tags can be made of glass, plastic, silicone, and other materials. RFID tags have undergone several variations over the years, including inductively coupled tags that featured metal coils while capacitively coupled tags replace them with conductive carbon ink. All RFID tags have the same general function, but they differ in their power supply and frequency.
Yasir Asif has expertise in SEO and digital marketing.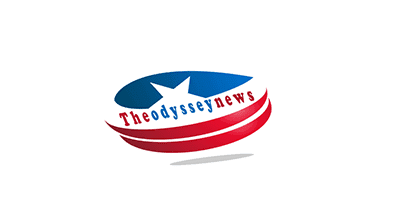 Difference Between Objective and Subjective
The human being from his conception is absorbing characteristics of his environment, which little by little incorporates his personality and creates his particular way of seeing the world. Now, being man a construct of the society in which he develops, he acts according to his beliefs, culture and values ​​of his locality, but also his reasoning leads him to discern between his feelings and reality. It is there where the objective and the subjective fit in, to differentiate between what it is and the perception one has about it.
What is Target?
The word objective has several meanings, and it is that an objective can be related to a purpose or a goal to be achieved, after drawing up an action plan that contains activities that guide the steps to follow towards achieving the initial purpose.
It is very common to find the objectives in the academic field, in research projects, in business strategies and even in the military field, where an end is marked from the beginning, and the forms, procedures and resources are designed to obtain the results. expected. objectief subjectief It should be noted that success or failure will depend on the ability to anticipate, plan and react to eventualities that may arise along the way, which will allow you to adapt without losing the objective.
On the other hand, we also refer to objective when a person makes a judgment or acts without being influenced by personal feelings, values ​​or beliefs, but maintains a neutral, impartial and fair position. This is also known as objectivity.
For science, one of the fundamental principles is to be objective, since this gives the studies carried out a universal validity, being a faithful representation of reality, without being altered by the subject's own perception. For this reason, for knowledge to be considered objective, it must be devoid of moral, religious, and cultural values.
Objectivity is not only achieved in the field of research, since it is necessary in areas such as medicine, judicial entities, journalism, sports arbitration, to name a few. And it is that to exercise any of the previous branches with ethics and responsibility, the ideology or the feeling of the person cannot be involved, since this distorts the events according to their particular way of seeing them.
What is Subjective?
The subjective term refers to the way in which an individual perceives things from their own conception of the world, considering feelings, emotions, beliefs, ideology and culture. Therefore, the judgments issued from the subjectivity of a person reflect their own reality, but not reality itself.
Subjectivity is related to the way of thinking of those who give their opinion, so their way of conceiving a fact can be very different from the way in which the same fact is appreciated by another person. An example of this may be the concept of beauty, which varies according to each person, because what is considered beautiful by some, others may describe as intolerable.
It is for this reason that subjectivity does not have a universal character, since the conclusions obtained are relative. In the same way, the subjective is not verifiable or auditable, since it obeys the very particular motivations of each person. Sociology points out that subjectivity is conditioned in society by historical, political and cultural circumstances, which define the interaction between subjects based on the principles and values ​​of that community.
Therefore, subjectivity is part of each individual being a characteristic of the human being, and it is that thanks to their ability to reason, each lived experience is interpreted consciously or unconsciously and leads them to have a conception about the world from their private construction. This construct cannot be generalized, since it obeys exclusively to an individual, but that does not detract from the value that this reality has for him.
In the labor field, it is possible to find areas in which subjectivity predominates as fundamental characteristics in the people who exercise it, such as education, psychology, music, artistic works such as painting, drawing, writing literary texts. (Poetry, stories, novels,), among others. And it is that that subjective human contribution is required to be able to fully develop these activities.
Difference Between Objective and Subjective
The objective refers to reality as it is, while the subjective expresses the way in which the individual perceives reality.
Subjectivity is related to feelings, beliefs, values ​​and experiences. On the other hand, objectivity has to do with impartiality and neutrality.
Being objective, the arguments have universal validity. Unlike the subjective, whose opinion cannot be generalized.
Science considers as one of its fundamental principles to be objective, contrary to the subjective, which detracts from it.
Areas such as research, medicine, justice and journalism are characterized by their objectivity. On the other hand, the field of sociology, arts and education have a subjective character for their realization.
Subjectivity is part of the human condition, so it can be complex to exclude one's own perception of the facts in an objective judgement.
Difference Between Objective and Subjective
There are a number of philosophical questions, related to the questions of objectivity and subjectivity of a statement, judgment, information, point of view or anything else. A statement is said to be objective when it is based on facts, and is easily proven and impossible to deny.
Although in the absence of facts about a matter, then the statement becomes subjective, as the speaker presents his or her opinion, which is always biased. Subjective perspective is based on personal feelings, likes, interests, dislikes, and the like. Therefore, the real difference between objective and subjective information lies in fact and opinion.
Goal Definition
Objective refers to an unbiased and balanced statement that represents facts about something. The statement is not colored by the speaker's past experiences, prejudices, perceptions, desires, or knowledge. Therefore, they are independent and external to the mind of the specific person.
Because the information is entirely factual, it can be observed, quantified, and demonstrated. It can be counted, described and imitated. It presents the complete truth and is free from individual influences, making it useful for rational decision-making.
Definition of subjective
Subjective means those ideas or statements that are dominated by the speaker's personal feelings, opinion, and preferences. It is an interpretation of truth or reality, from the speaker's angle, that informs and affects people's judgment and is always biased. It can be a belief, opinion, rumor, assumption, suspicion, which is influenced by the speaker's point of view.
A subjective point of view is characterized by the specific person's past experiences, knowledge, perceptions, understanding, and desires. These statements are based solely on the ideas or opinions of the person making them, as there is no universal truth.
Key objective and subjective differences.
The fundamental differences between objective and subjective are discussed in the following points:
A neutral statement, which is completely true and factual, unbiased and balanced, is objective. Subjective means something that does not show a clear picture or is simply one person's perspective or expression of opinion.
An objective statement is based on facts and observations. On the other hand, a subjective statement is based on assumptions, beliefs, opinions, and influences of personal emotions and feelings.
Objective information is demonstrable, measurable and observable. In contrast, subjective information is relative to the subject, that is, the person who performs it.
The goal statement can be checked and verified. Unlike subjective statements or a series of balanced opinions, they cannot be verified or verified.
When information is objective, it remains the same, regardless of the person reporting it. Conversely, a subjective statement differs from one individual to another.
An objective statement is appropriate for decision making, which is not the case with a subjective statement.
You can find the objective statement in hard science, textbooks, and encyclopedias, but a subjective statement is used in blogs, biographies, and social media comments.
conclusion
At the end of the discussion, objective information is that which produces the complete truth, that is, presents a story from all angles in a systematic way. It is a fact, which is demonstrably true. Rather, subjective information is colored by the character of the person providing it. It is a great interpretation or analysis of the facts based on personal beliefs, opinions, perspectives, feelings, etc.
I'm a professional Web and graphic designer with 5 years of experience in developing web design skills.