Reasons Why Your Website Needs SEO More Than Ever!
Do you remember all those "the year 2020 best SEO practices"? As true they were, the recent pandemic outbreak has overthrown all those best practices articles. This is the time to start from the very basics of SEO for the well-being of your website.
Let's get down to the very basics.
Why do businesses need SEO agency? Because today's consumers heavily rely on search engines to help them find anything – from the nearest retail store to the B2B service provider. And if you want to direct those online users to your website, you need search engine optimization. Search Engine Optimization, in definition, is a compilation of several activities and steps that are conducted on the website for improving its rankings in the search results.
These strategies involve keyword research based on what your target audience uses while looking for products or services similar to yours, further working towards ranking well for those searches. In this article, we will discuss the five reasons why your website needs SEO Optimization to have your website standing its ground as the world heals from the pandemic.
Build and maintain your brand
True! If your business does not offer any necessity good right now, you must be struggling right now to stay afloat. But this does not mean that you should press the pause button on your branding activities. Imagine what will happen when the demand for your product rises back up? You would want to stay on top of your audience's mind, right?
Continuous SEO processes will help your business build a strong brand digitally. With SEO in check, you must create quality, informative content that is in perfect sync with your audience's needs and interests, then work out ways to earn quality links to that content from third-party websites. This will help you establish ideal branding relations with your online audience.
Drive more site traffic
Let's be honest here. What is one of the main reasons you decided to join the digital bandwagon? To improve your reach, sales, and overall revenue right. This is only possible when your site is visible to your audience in the first place.
With hundreds of online competitors competing for the same set of keywords, achieving people's online attention is only possible if your SEO strategy is in place.
With the best SEO practices, your website will outperform your competitors to rank on the first page eventually. And as fellow search engine users, we all know the number of times each of us click on the second page of the search results, right?
SEO doesn't require you to pay for a position in the search
The best part about SEO is that it doesn't demand any money.
Unlike Google Pay Per Click (or PPC), which is paid, SEO makes way for organic search results. PPC campaigns demand the advertisers pay a certain amount every time an online user clicks an ad and visits their website. True, this model gives the advertisers an edge. However, it inevitably involves cost, and the moment the advertiser pauses the campaign, they stop showing up.
Whereas, websites showing up in SEO-lead organic results don't pay a single penny for those rankings. While they must have invested in hiring the best SEO services in Delhi, they appear on the search results purely because Google thinks that they are valuable to users.
Improves your credibility
Today's online users are smart. They judge a business' authenticity from how their existence is on the Internet. The arrival of the online space has also changed the sales landscape. The customers have access to the right amount of information and resources that help and influence their purchase decision before they speak with a sales representative.
With an SEO optimized website, you can become a part of your audience's learning process. This is especially effective when you integrate your content marketing efforts with the SEO ones. When you produce informative and valuable content (text, infographics, tutorials, videos, podcasts, webinars, and more), you improve your chances of building credibility and trust with your audience.
SEO is measurable and analytical
Unlike traditional marketing, you can measure the outcomes of your SEO efforts. While the conventional methods depend on correlations between campaigns and sales, analyzing SEO investment is easier.
You can use online tools like Google Analytics to monitor your investment, traffic, user behavior, conversions, and other metrics that are important for your business.
This way, you can evaluate what is working and what is not and formulate strategies accordingly.
Final Words
As the world paves its way out of the pandemic, many things will change economically. Several businesses will push the reset button and begin playing in the market with new strategies and methods to attract and retain customers. Therefore, when the economy rises again and the demand increases, you must be prepared with your website. Hire the Top SEO Company Gurgaon that has a successful track record of making many client websites visible on the first page of the search results.
Suhani Sharma, a professional digital marketer with experience of nearly ten years at https://www.digitaloye.com the Best SEO Company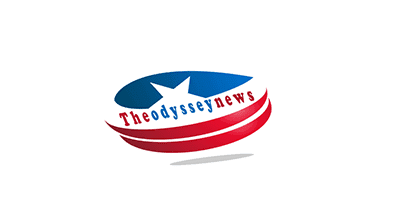 Is It Time to Buy a New Industrial Wireless Router?
When it comes to machine communication, Industrial wireless routers play an important role in transferring the internet signal throughout your business setup. It helps to maintain a stable network by connecting all your devices. Industrial routers last for many years, still, they can wear out.
When you experience unusually slow internet speed and irregular Wi-Fi coverage, it's time to address if your router is spoiled. If yes, you need a new router. You can prolong the life of your industrial modem router by taking the best care of it. However, despite proper care, some inevitable factors cause the router to wear out. Do you want to know about those factors? Let's read this article to know every indication to buy a new router:
Indication Signs That You Need to Buy a New Router
Do you need to buy a new industrial router? Let's find the answer. Just due to slow internet speed doesn't mean you need to replace your router immediately. Buying a new one is costly so you need to make sure that you need one or not. Here is some sign that indicates that you need to replace your router or repair it.
Do the longer buffering period while streaming annoy you? Does it take a long time to load any websites? The reason may be the dropped internet speed. And the constant slow speed of the internet is one big sign that your router has problems. There could be two reasons behind this:
Increased network traffic
Reduced bandwidth availability
However, if you have already examined the possible cause of slow connectivity, it can mean your router is damaging. So, what to do to avoid further damage?
Firstly, you need to know whether the problem is coming from your router. Plug your computer directly into an industrial wireless router and see if the problem is still there. If so, then the reason may be network traffic and reduced bandwidth. But if the speed becomes normal again, it's clear that your router is losing its functionality.
Indicator lights are the best signs to determine the router's functionality. For a properly working router, these lights remain lit or blinking. But if you don't see any light, there is a problem with your router. In normal conditions, lights always remain lit when the router is powered on. You can try to turn on and off the router, and remove and insert the cables in their ports, if the problem is still there, contact your internet service provider to ask if you need to repair or replace your router.
Most routers can stand the heat impact depending on their brand and material. However, heat can damage the industrial routers of more than three years of age. So, if you are using the router longer than its average lifespan, it can suddenly stop working or its internal component may get damaged by overheating. You can place your router in a cooler area to see if there's any difference. If not, you need to buy a new router.
The last and most definite sign of the router's failure is that it completely stops working. It means your device has stopped responding to your clicks and indicator lights are off constantly. In this case, first of all, check the connecting cables that link your computer to the modem. Make sure to insert wires in their proper ports. In addition, you need to confirm the power source is completely working or not.
Bottom Line:
When you have been treated with all the possible causes and the industrial modem router is still far from working properly, then your industrial 4G LTE modem routers must be worn out. In this case, recover it or replace it because it will continue to disturb your important tasks and delay your projects. If you can manage the budget, replacing the industrial modem router is a more viable as well as efficient option.
Other Web Tags: