Reasons Why iOS Mobile Apps Are Not as Vulnerable as Android?
Do you remember the days when cybercriminals focused their attacks on desktop and laptop computers? The times are changing. Cybercriminals are increasingly targeting tablets and smartphones more often. Considering this, the question arises for iPhone app development & android app development & more. Which mobile OS provides more security, Android or iOS?
Cybercriminals are targeting Android, iPhones and iPads with malware and virus attacks. This is not surprising that consumers use mobile devices to make online purchases, & make payments. Cyberthieves are now looking to gain access to the most private information of users. They have made iOS and Android their favorite targets. Is iOS safe or Android? We will get through everything.
iOS vs. Android: Risk Level
Android application development and iPhone application development are on a rise. Along with the growth, there exist certain risk levels. Some circles consider Apple's iOS operating platform to be the safer of the two. Apple doesn't release the iOS source code. The owners of iPhones or iPads cannot modify the code. Hackers will find it harder to exploit vulnerabilities in iOS-powered devices.
Android devices are open-source. This means that users can customize their operating systems. Owners who do too much tinkering with their devices could create security vulnerabilities. Manufacturers are another possibility. Hackers will discover a flaw in a modified Android operating system if a phone manufacturer releases a new device.
Thousands of mobile devices run on Android, making it a target for hackers. Cybercriminals find Android more appealing due to its global popularity. These criminals are more likely to unleash malware and viruses on Android devices.
This is not the whole story. Although iOS is considered safer than Android, cybercriminals can still target iPads and iPhones. Both Android and iOS device owners need to be aware that malware and viruses can be downloaded from third-party apps stores.
There are also social engineering attacks, in which cybercriminals try to trick users into giving away log-in information and access to their bank accounts. These types of phishing attacks can strike regardless of the mobile operating system that you use: Android and iOS are equally susceptible.
iOS Apps Vs. Android Apps: What are the Security Implications of Each Mobile OS?
Android OS
Open Source
Android users can modify the source code of their devices. This is a great option for users who wish to modify the operation of their mobile devices. However, it can make Android devices more vulnerable to hackers. Users could leave a cybercriminal's entry by accidentally altering the source code of their Android device.
Popularity
Android is very popular. Developers are creating new apps to run on Android. Hackers create malicious apps that infect mobile devices. Google Play has an app review process. The process for adding apps to Google Play is much simpler. Malicious apps can easily be smuggled onto the Google Play Store. It's more likely that users will install them by mistake. The main problem is that an Android user can open a device and allow the installation from unknown sources.
This allows you to install software on your Android device that is not available from the Google PlayStore. You can download the software, or APK as it is known, from any website.
Fragmented
The Android operating system is not limited to Apple-branded devices. It runs on a variety of mobile devices made by other companies, unlike the iOS operating system. Some manufacturers might offer hardware better insecurity than others. The manufacturer can also use a custom operating system containing software that is not easily removed for malicious intent.
For maximum benefits of android apps, you must employ a top-rated Android app development company.
Apple's iOS
Flexibility
Apple does not allow its users to modify the iOS operating system, or to load custom ROMs on their devices. This makes the system safer as Apple controls all aspects of the experience. Nevertheless, some Apple mobile device owners jailbreak their devices and modify their source code anyway. Jailbreaking unlocks new capabilities for the devices, such as the ability to change digital-assistant Siri's voice. Apple will not support such devices, so be careful.
More Robust Controls
Developers have a harder time getting apps in the App Store. Because the App Store review process is more rigorous, it's harder for developers to get apps in. This makes it less likely that a malicious app will be able to enter Apple's stores.
The Least Desirable Target
Hackers don't attack the iOS operating system as often because there are fewer mobile devices that use it. This is logical: Cybercriminals and hackers can make more victims if their attacks are concentrated on the Android OS.
For maximum benefits of iPhone apps, you must employ a top-rated iPhone app Development company. Moreover, you must hire iPhone app developers in USA, India and other tech-savvy areas.
iOS's Best Security Protection is Still Optional
Despite security risks and vulnerabilities, it is important to note that Apple still provides the best security protection.
The sad truth is that even the most effective security measures are often considered optional. Apple iOS's App Transport Security (ATS), protection feature, makes data encryption mandatory. However, this feature is optional and can be omitted by apps according to the developer guide.
Last Words
Both iOS and Android have many security flaws and weaknesses, even though they may use different methods. Although iOS has a slight advantage in security, it isn't foolproof. Although Android is open source, its security is improving. All in all, iOS is less vulnerable than Android.
Author Bio
Erma Winter is a professional app developer at MobileCoderz, a top Web & Android App Development Company With 10 years of experience and counting, she is making a mark in the app industry. Besides the professional qualifications, she is a part time novelist and loves to work for social welfare causes too.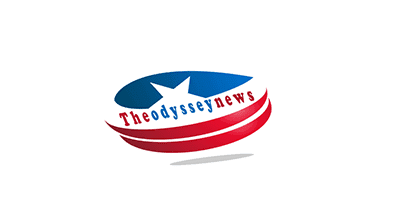 Online Education is Better than Traditional: 5 Important Reasons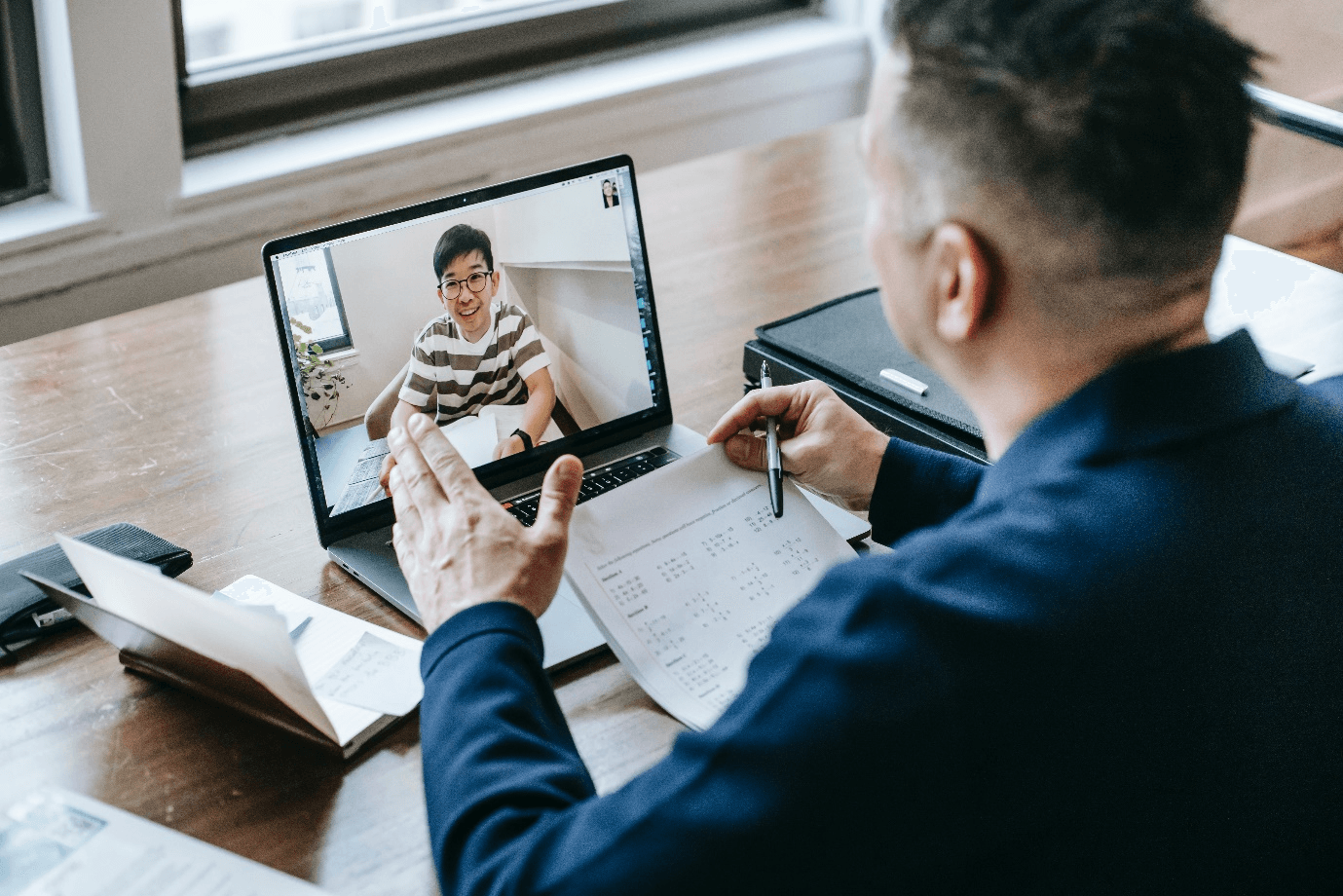 There are a lot of things that changed over the past few years. An important phenomenon that forced such changes is the 2020 pandemic. Despite various disappointments, there are things that ushered in a new era and new thinking. You might not have thought of sitting at home and attending regular classes. But you adapted to the same and accepted the new form of education. It is impossible to bring the education process to a complete stop. It was necessary to find ways to continue the process and get things going.
Online education services like online Engineering Assignment Help USA has helped in the continuity of education. However, despite the various advantages of online education, some people have not accepted the change and feel the need for traditional education. Let's dig deep into the various aspects and understand how and why online education beats traditional education and is the best for the future.
Online Education: What is New and How has it Changed the Outlook of Education?
When you think of education, the picture that comes to your mind is that of a school, college or university. It is not easy to think of education without these elements. You will always want to get into a reputed institution to get the best education. But online education changed the thinking process. You have the opportunity to look into education from a different perspective.
Online education has made things easier for both students and teachers. You have the option of staying at home and attending regular classes. It is not necessary to rush to school in the morning and attend all the classes throughout the day. You can attend the classes as per the time shared by your teacher. This way, you get time for yourself and balance education and enjoyment. It is not necessary to put the whole day into studying.
The resources to understand the lessons are easily accessible on the internet. Online education has made things easier for students and teachers. The teachers can easily share the notes via online mediums to the whole class at once. You can easily get hold of the necessary sources and use them while studying. Furthermore, online education has made it easy to keep track of class notes. Once your teacher shares the same with you, you can save it on your laptop or desktop and use them when necessary.
It is easy to ignore the importance of online education and look for ways to prove the significance of traditional education. But wait before you do so. The following section will take you through the five critical reasons that prove online education is better than traditional education and is the best for the future.
Why is Online Education Better than Traditional Education?
The perspective towards education has changed drastically in the past few years. You will be unable to ignore the essence of online education and might as well stick to it till everything gets back to normal. Even if you feel that online education has become necessary due to the pandemic and will die down eventually, hold your thought. New things are not always good, but online education has proved its importance. Here's a look into the five essential reasons that prove online education is the future and is better than traditional education.
Have you ever thought of a day when your teacher would consult with you and make the schedule for the next day? Well, online education has helped in making it a reality. You need not plan your day as per the school timings. Instead, you can choose a time slot, discuss with your teacher and attend the online classes. Online education has made education flexible. It helps students and teachers to do their daily work and manage their studies. The traditional form of education did not allow such flexibilities.
Wide selection of programs
Some students often ask unique questions, which the teacher finds hard to answer. Instead of saying, "I will get back to you," look into the internet for answers. Online education offers a wide selection of programs to help you find answers to complicated questions. The teachers can share a presentation or their screen to answer the questions. You can also make the class more enjoyable by using appropriate videos to explain the lessons. Traditional education never had such options, and students had to sit through boring lectures, and the teachers had no way to make things interesting.
Many students chose to study abroad. It is not easy to stay away from family and also means a lot of additional expenses. What if you get the same facilities and obtain the degrees from your dream university at home? Online education has helped students pursue the same level of education from the comfort of their homes. You need to pay the additional expenses for food and stay. It is the same for teachers who travel abroad for their job. Online education has made things easy for them as well.
Customised learning experience
You have the option of looking into various online avenues to learn the lessons well. Online education often allows you to interact with the tutors one on one. It is impossible to get feedback or ask questions in the middle of a class. You have the option of interacting with your teacher and getting all your doubts cleared. Some students shy away from asking questions during class. Online education has made things easy for them. The teachers can also access various study materials between the class and make the process smooth and easy.
Online education will not cost much. You don't need an infrastructure for organising online classes. You can easily do so if you have a laptop, desktop or cell phone. The teachers were very disappointed when online education was made the only form of education. But as time passed, they have accepted the new form of education and are enjoying the overall process. The educational institutions also do not need to invest much in the process. The process is continuing without any infrastructural cost.
Overall, online education has paved the way to a new beginning. When the world came to a standstill and forced everything to come to a halt, education found its way out. Online education has helped in continuing the education process. If you go through the reasons mentioned above, you will understand the essence of the same. Traditional education has a lot of restrictions. You will not find ways to evade the process and explore the various processes of education. Online education has given a new perspective to education and can be called the future of education.
Author Bio: Henry Tesfaye is a Statistics homework solutions experts online associated with MyAssignmenthelp.com. He is well known for providing the right solutions to the problems students face. He is also an independent blogger and writes about the various perks of online education over traditional education.
I am a research fellow at the University of Arizona. I am also associated with Allessaywriter.com and loves guiding young minds with their studies.