Reasons To Put The Damn Mask On, And Stop Fussing With It
COVID-19 is real people, do your part to protect yourself and others.
With the ever-changing reality of our world due to COVID-19, there has been one constant throughout these past unforeseen months, masks. Ever since coronavirus hit the ground running in the US, the CDC has been recommending social distancing and mask-wearing to stop the rapid spread.
Many people have been great about adhering to these policies, mandates, and suggested uses, but others, not so much.
I am here to tell everyone that this pandemic should not be taken lightly and even if you think you're doing everything right and taking all the precautions, you or someone you know may very well be coronavirus' next target, unfortunately. To help convince you to take these safety guidelines seriously and keep you and the people you love safe, here are five reasons you should just wear your mask.
1. It's bigger than just you
The most important thing I can say I have witnessed is that although one person may be young or healthy and can fight off COVID-19 should they contract it, some people are not healthy enough to beat it. Everyone understands that masks can often be uncomfortable or hard to breathe in, but it is just a piece of fabric. Fidgeting with it is defeating the purpose. Your mask, although it covers your mouth and nose, is on your face. So, when you fuss with your mask, touch it, wear it as a chin strap, or anything else of this nature, it's not helping you or anyone else. A good mask, a good piece of fabric, in today's climate may save you from spreading your asymptomatic case of coronavirus, that you're unaware of, to someone who will not be able to recover.
2. Mask-wearing does not infringe upon your rights
I do not care what anyone has said, mandating masks during a highly contagious international pandemic is not an infringement of rights. Masks are for the greater good. A good, customary mask is used not only to help keep your germs away from others but to keep other's germs away from you. If scientists who do this kind of research for a living are saying masks (coupled with social distancing) is the best way to protect yourself, aside from just staying home completely (which is not always feasible, because of essential businesses), just stinkin' do it. You can watch these videos, in order, to see why masks are so important and to see if yours is effective.
3. This virus is so unpredictable
Although there is said to be so many strands of coronavirus, COVID-19, in particular, is a very young virus. While only being discovered overseas a little under a year ago, there are still so many unknowns. All we know for sure is it is contagious, it is dangerous, and it cannot be controlled right now. While scientists continuously do research, find cures, formulate vaccines, and come up with quick temporary fixes, for now, we are so unsure of what this virus is capable of.
There is talk of immunity, being that once you get it you can't get it again, and there is y'all of possible long-term repercussions, among other ideas and gossip. I cannot confirm any of these theories, and that is the problem in itself. So many people think they know all about COVID-19 from their daily social media scrolling, or because they had it, but truth be told, no one has all the answers right now. COVID-19 is so contagious and unpredictable that it is shutting down businesses, schools, and so many more aspects of everyday life. We need to take into account this unpredictability and start taking these safety measures and precautions seriously.
4. You, your family, and your friends' health is at stake
It may not be a big concern to you now because it's been virtually 5-6 months and you have been fine, along with all the people you care about. You know the virus is real because they're closing schools and camps and tragic stories are all over the news and the internet, but it hasn't impacted you, so you don't take it seriously. Do not make this mistake, trust me. All it takes is one asymptomatic or symptomatic, irresponsible person to be where you are while you're not washing your hands properly or practicing social distancing to give you a hard reality check. Before you leave your house without a mask to go make that one Target run because you just have to get out of the house, think about yourself and those that you care about…don't you wanna keep them safe and healthy?
5. Having COVID-19 sucks
Yes, unfortunately, I am in fact speaking from experience. Take it from someone who had COVID and whose family took a hit from it as well, you do not want this virus. It may not be as bad as you'd imagine, or it might be worse. Regardless of how your body decides to handle this virus, it still wears you out and seriously confines you to your home which is less than ideal.
In the words of Cardi B, "coronavirus, shit is real!" and boy was she right. Please be safe, wear your masks, wash your hands, stay home if it's not essential, and social distance at all times. Be well, everyone!!
How to make real id that work in 2021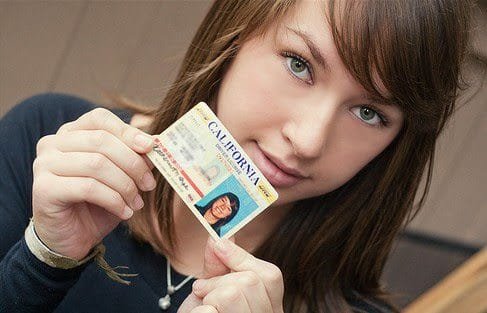 Several Ways to Make a Fake Driver's License
Several methods of creating a fake driver's license exist:
Fake driver license maker app
How to use a fake driver's license maker app
How to make a fake driver's license at home
How to make a fake driver's license online for free
Also, read "how to make real id work"
Use a Fake Driver's License Maker Application
Several mobile software exists to help you make a fake driving license with ease. Many of these apps work on several devices, including
Windows
Android
Mac
IOS mobiles
How to Make a Fake Drivers License Online
Another way to get a fake driver's license that looks just like the real one is to make it online. You can even attach a false identification number that looks similar to existing ones, thereby making it difficult for scanning devices to know that it is fake.
What you need to make a fake driver's license online.
A PC or Mobile Phone
Strong and Stable internet connection
Plastic card printer
Drivers license templates
To make a fake driver's license, you can use
The free template is available on several websites
Paid templates.
How to Make a Fake Drivers License at Home
Do you know that you can make a fake driver's license at home? With the necessary equipment and materials, you can also get to make your fake license at home by yourself.
Step 1: Procure Teslin Paper alongside Butterfly laminate Pouches
It is quite hard to get the exact texture of the original driver's license because the government uses proprietary cardstock for its production. However, you can use Teslin paper to achieve a texture that is close to the real thing.
Ensure that the printer you'll use with the Teslin paper supports manual settings otherwise your printing will be rough.
Ensure that your pouch laminator is as thick as the government-issued driver's license.
Ensure that your laminate pouch has a holographic exterior.
Step 2: Download a Driver's License Template
You can get a driver's license template from several sites, including the sites and apps you find named in this post. Choose a template that fits what you need and download it in picture format.
Step 3: Take a Passport Photograph
Take a passport photograph of yourself using a smartphone or make a scan of an existing passport and ensure to save it as a JPG or PNG.
Step 4: Use an editing tool to edit the Passport and Template
Install a photo editing tool or application like
Net
Photoshop
Firework
GIMP
You can also use PicsArt if you're working with a mobile device
Final Thoughts
Now that you know how to make a fake driver's license, nothing is stopping you from having fun with it. However, avoid presenting it in formal settings or legal situations.
If you need an original driver's license, make an official application, and you will get it in a day, and at an affordable cost.
Tips to Get a Mortgage Loan in a Smart way
Mortgage loans fall under the high-value credit forms preferred by borrowers. The easy accessibility and simple terms make it a viable loan option.
According to a report, the Indian loan against the property market is predicted to grow over 14% CAGR by FY2026. Prompted by this growth, many lending institutions levy affordable mortgage loan interest rates on the said credit form.
However, individuals should learn the right application process to marginalize any chances of loan cancellation or related issues.
Process of applying for a mortgage loan
With digitalisation, potential borrowers can avail the said credit by following simple steps.  Following this process will further help borrowers get a clear idea of how to apply for a mortgage loan without physically visiting any lending institutions.
Step 1: Visit the preferred lending institution's website and select Mortgage loan from the product tab
Step 2: Fill up the online application form with relevant details. This can include both personal and professional data
Step 3: Submit this form and wait for a representative to get in touch
The loan application will get approved after submitting the right documents. Typically, the credit is transferred to a borrower account after surpassing all the parameters. Hence, individuals should be aware of the factors that affect the loan application and approval.
Factors to check for hassle-free LAP application
It is imperative to know that simply understanding what is mortgage loan and its application won't make borrowing successful. There are instances of loan cancellation or rejection due to minor issues.
Here are some factors that potential loan against property borrowers must check to make the most of the credit.
Check eligibility criteria 
Checking the eligibility parameters is the basic responsibility of every applicant. This helps them analyse their financial capabilities and work on its improvement, if necessary.
The LAP eligibility parameters can vary from lender to lender. However, most of the criteria are similar for almost all lenders. This includes employment status, age, nationality, etc. Borrowers will qualify for a loan against property by meeting these simple eligibility criteria-
For salaried individuals – 
An applicant should fall in the age bracket of 28 and 60 years.
They should be working for an MNC, public or private sector.
Applicants should have Indian residency.
For self-employed individuals – 
Prospective borrowers should be aged between 25 and 70 years.
Individuals should maintain a steady income and employment profile.
They must be an Indian resident.
Every lender, irrespective of the credit form, sets a list of documents mandatory for loan application. For instance, in a reverse mortgage loan, borrowers will have to submit papers that substantiate their reliability. Similarly, LAP applicants can avail the benefits when they complete the documentation process.
Some of the necessary documents required to avail of this credit include –
KYC documents
Statements from a financial institution for the last three months
Salary slips
Papers related to the mortgaged property
Income tax returns.
These requirements fall under the list of documents needed to apply for a loan against property. However, one must know that lenders can ask for additional papers depending on their lending policy.
A lending institution reviews a borrower's credibility before deeming them their mortgage loan eligibility. This ensures their repayment capability and reliability for borrowing. To leverage the score, individuals should ensure that there is no outstanding debt. In addition, they should implement ways to bring their CIBIL score to 750+. Finally, making timely repayment will again leverage credibility. In this regard, one can use a mortgage loan calculator and evaluate the total fund involvement to save accordingly. Maintaining a decent credit score will help borrowers gain negotiation power that can help them reduce their interest outgo.
Moreover, applicants are obligated to receive customised features and better service. For instance, several HFCs extend pre-approved offers to existing borrowers. Usually, these offers are levied on credit forms like LAP, home loans, etc. Now you can check your pre-approved offer by providing details like your name and contact number.
These are some of the factors that mortgage loan applicants must check before applying for the same. Having a clear idea about the loan processing and the steps involved will again help applicants initiate savings for future endeavours.