Reasons To Put The Damn Mask On, And Stop Fussing With It
COVID-19 is real people, do your part to protect yourself and others.
With the ever-changing reality of our world due to COVID-19, there has been one constant throughout these past unforeseen months, masks. Ever since coronavirus hit the ground running in the US, the CDC has been recommending social distancing and mask-wearing to stop the rapid spread.
Many people have been great about adhering to these policies, mandates, and suggested uses, but others, not so much.
I am here to tell everyone that this pandemic should not be taken lightly and even if you think you're doing everything right and taking all the precautions, you or someone you know may very well be coronavirus' next target, unfortunately. To help convince you to take these safety guidelines seriously and keep you and the people you love safe, here are five reasons you should just wear your mask.
1. It's bigger than just you
The most important thing I can say I have witnessed is that although one person may be young or healthy and can fight off COVID-19 should they contract it, some people are not healthy enough to beat it. Everyone understands that masks can often be uncomfortable or hard to breathe in, but it is just a piece of fabric. Fidgeting with it is defeating the purpose. Your mask, although it covers your mouth and nose, is on your face. So, when you fuss with your mask, touch it, wear it as a chin strap, or anything else of this nature, it's not helping you or anyone else. A good mask, a good piece of fabric, in today's climate may save you from spreading your asymptomatic case of coronavirus, that you're unaware of, to someone who will not be able to recover.
2. Mask-wearing does not infringe upon your rights
I do not care what anyone has said, mandating masks during a highly contagious international pandemic is not an infringement of rights. Masks are for the greater good. A good, customary mask is used not only to help keep your germs away from others but to keep other's germs away from you. If scientists who do this kind of research for a living are saying masks (coupled with social distancing) is the best way to protect yourself, aside from just staying home completely (which is not always feasible, because of essential businesses), just stinkin' do it. You can watch these videos, in order, to see why masks are so important and to see if yours is effective.
3. This virus is so unpredictable
Although there is said to be so many strands of coronavirus, COVID-19, in particular, is a very young virus. While only being discovered overseas a little under a year ago, there are still so many unknowns. All we know for sure is it is contagious, it is dangerous, and it cannot be controlled right now. While scientists continuously do research, find cures, formulate vaccines, and come up with quick temporary fixes, for now, we are so unsure of what this virus is capable of.
There is talk of immunity, being that once you get it you can't get it again, and there is y'all of possible long-term repercussions, among other ideas and gossip. I cannot confirm any of these theories, and that is the problem in itself. So many people think they know all about COVID-19 from their daily social media scrolling, or because they had it, but truth be told, no one has all the answers right now. COVID-19 is so contagious and unpredictable that it is shutting down businesses, schools, and so many more aspects of everyday life. We need to take into account this unpredictability and start taking these safety measures and precautions seriously.
4. You, your family, and your friends' health is at stake
It may not be a big concern to you now because it's been virtually 5-6 months and you have been fine, along with all the people you care about. You know the virus is real because they're closing schools and camps and tragic stories are all over the news and the internet, but it hasn't impacted you, so you don't take it seriously. Do not make this mistake, trust me. All it takes is one asymptomatic or symptomatic, irresponsible person to be where you are while you're not washing your hands properly or practicing social distancing to give you a hard reality check. Before you leave your house without a mask to go make that one Target run because you just have to get out of the house, think about yourself and those that you care about…don't you wanna keep them safe and healthy?
5. Having COVID-19 sucks
Yes, unfortunately, I am in fact speaking from experience. Take it from someone who had COVID and whose family took a hit from it as well, you do not want this virus. It may not be as bad as you'd imagine, or it might be worse. Regardless of how your body decides to handle this virus, it still wears you out and seriously confines you to your home which is less than ideal.
In the words of Cardi B, "coronavirus, shit is real!" and boy was she right. Please be safe, wear your masks, wash your hands, stay home if it's not essential, and social distance at all times. Be well, everyone!!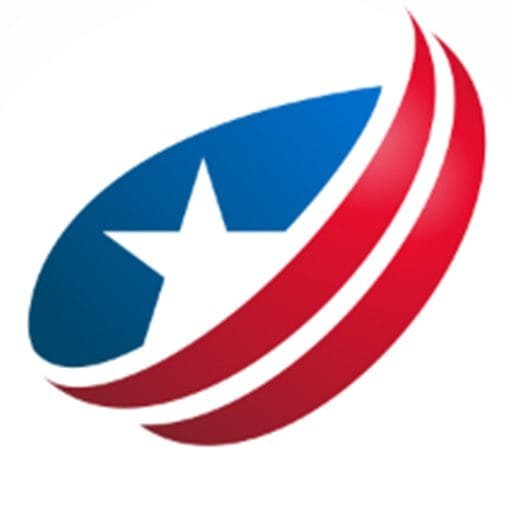 Odyssey has been the lead content writer and content marketer. He has vast experience in the field of writing. His SEO strategies help businesses to gain maximum traffic and success.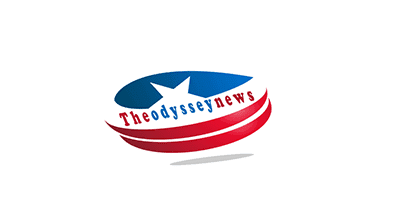 5 Investing Tips For The Beginners – Must Read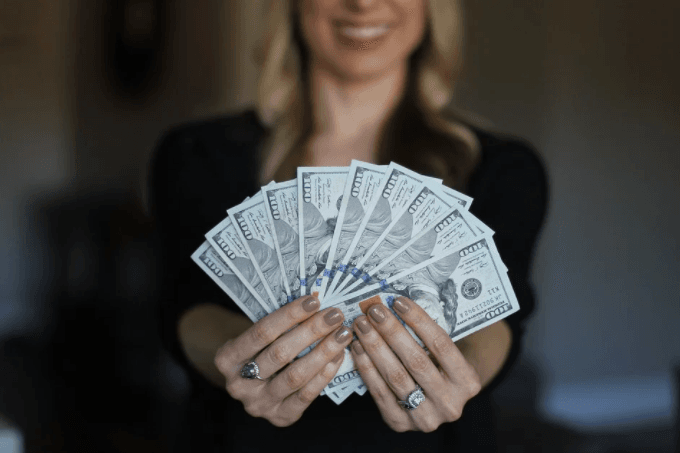 Introduction 
To start a business the first thing that one should keep in mind is how to write a business plan and how you should invest in that. It is quite obvious to be unsure of how you should start the process. Investing for the first time can be very intimidating for beginners.
Not only beginners but for people with experience also get confused sometimes. Therefore, we have investing tips to share that can actually show you the right way to invest in something, without getting cheated.
In this article, we will talk about the 5 most rated investing tips that save you from the dilemma that you have during investing. Let's jump right in, beginners!
5 Investing Tips For The Beginners
A business is never without money though there are ways on how to start a business with no money. Let me tell you, that's the beginning, in the long run, money has to be involved.
Investment Goals And Doing It Early- Investing Tips
Once you have started the journey it is the right time to decide what you want against your investment. Keeping aside the ultimate goal which is to make money, there are different needs as well. You must consider capital appreciation with the safety of capital including income. Your age, financial positions, and private circumstances are also something you should focus on.
Keep one thing in mind the earlier you start investing, the better. Experts say that the sooner you start investing the less money you will be needing each year in terms of achieving your spot. Don't get nervous before investing, as your take-home pay will compound over time.
Automatic Investments And Focus On Your Finances- Investing Tips
For automatic investments, keep an amount of money separate for every month. You can go on with investment plans through several brokerage service firms as well as automated investment services. If you do this, it will help you dodge stalling, and keep you away from consistent investment.
Before you start with your investing process, you should give a long thought to how much money you have and how much is going to go away. Be very realistic about it, to gain something you have to give something up. Never invest all you have got, nor invest an amount that will be just a waste. Make a fair judgment in everything, including saving for your monthly bills, loans, etc.
Learn Investing And Start Retirement Accounts- Investing Tips
Once you have chalked out your finances, it is time to learn about investing and marketing strategies.  Go give basic terminologies a read, and learn to make coherent decisions, study growth stocks, bonds, mutual funds, etc. Also focus on other details like diversification, market efficiency, and portfolio optimization.
Now, think about retirement accounts, where there are several tax advantages. In a few cases you will find that initial investments can be tax-deductible like IRA's and 401 Ks. Others expect you to pay taxes up-front but withdrawing funds during retirement, they don't. You can also check your employer if his or her personal retirement contributions match or not.
Careful Of Commissions And Diversify Your Investment- Investing Tips
In the journey, you will meet some confident-looking professionals who will try to get into your head, to make you buy investments that profit them with commissions.
Be smart, and decline, if you haven't done your research properly. These professionals are well known for their trickery to sell products that pay them commission, but they pay less to their buyers.
In markets, there is always a tide, as things are never fixed in one place. There will be times when the stocks will go down and you might have to lose money, to prevent it, hold your diversified portfolio. In doing so you will have some stocks that are rising, even the rest are falling. One option to invest overseas is in the United States.
Read Also:  Finance Team, Dream Land Estate, Follow The Fashion, Online Health Media, Emblem Wealth & Online Marketing Tools, Search Engine Magazine, Social Media Magazine, Mashum Mollah, Blog Stellar.
Study Portfolio And Stay Informed- Investing Tips 
This field needs you to often study your portfolio, as whatever you are today you may not be that tomorrow, meaning you might have something that is interesting in the market job, but there is no guarantee that this quality of yours will still be interesting later, as things continuously change. Therefore, you should be aware of what you have, and how it can be modified in the future. Remember, whenever the economic climate shifts, you should make changes to your investment as well.
You should always study the markets, go through recent changes, know the history and read up things that you have invested in. you should keep searching for resources that are able to match the market trends along with the global economy.
Read Also: Content Rally, Tech Trends Pro, Rsl online, Real Wealth Business, Online News Buzz , Tour And Travel Blog, Dream And Travel, Smart Business Daily, Sb News Room.
Wrapping it All Up
There you go with 5 Investing Tips For The Beginners, these investing tips are for beginners who should read all of them well enough before putting their money to work.
These investing tips are not only for beginners but also for professionals who get confused at times. Investing can be the best move you can make but it can start in a tough way. Therefore, you can pick an investment strategy that will work for you. Once you know all the tricks and turns in investments, you will be qualified to expand your strategies and kind of investments.
Leave a comment on the comment box and share your experience with us. You can also post investing tips that you have discovered during your investment journey.
Hello! My name is Mr. Abbax khan. I am a content writer & full-time professional Web Designer and Developer specially WORDPRESS with vast experience. I started my graduation in 2016 and graduated in 2020. I'm a professional article and blog writer, has written dozens of content on different topics and worked with professionals all over the globe.