Radhe Shyam Review Should You Watch This Movie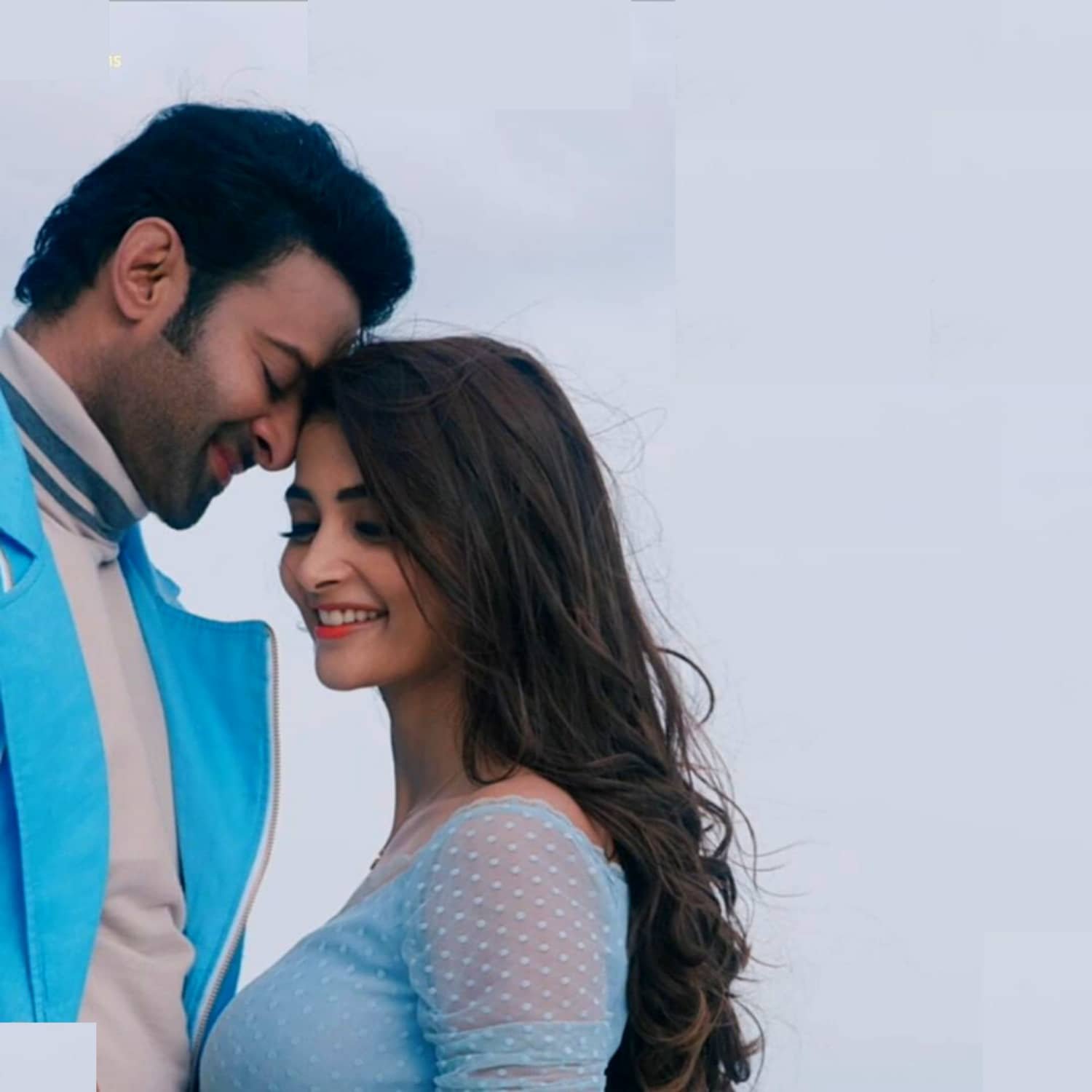 What I remember most about Radhe Shyam after it was over are the picture-perfect frames that were meticulously created to seem like paintings towards the conclusion. The epic legend is brought to life by the work of cinematographer Manoj Paramahamsa, production designer Raveender Reddy, costume designers Thota Vijayabhaskar and Eka Lakhani, and the whole cast.
What is the maximum amount of time one can spend soaking up the ambiance, enjoying the columns of light that stream in through towering windows and the long hallways of the hospital and the Italian homes? Sure, the film has Prabhas and Pooja Hegde, both of whom have a strong presence on the screen. However, the tale, which serves as the film's heart, is a little shaky. What is supposed to be an excruciating romance between two individuals racing against the hands of fate turns out to be bland and listless in its execution.
In this historical drama set in the 1970s, the protagonist Vikramaditya (Prabhas) is dubbed "the Einstein of palmistry" because of his ability to read palms. The movie is spectacular on its own, It is a must theatre film that one cannot download Radhe Shyam movie on mobile and watch it on a small screen. Small screens do not justify the director's vision and cinematography.
A team of Indian space scientists consults with his guru Paramahamsa (Krishnam Raju in the Telugu version; Sathyaraj in other versions) before embarking on a journey to the International Space Station. The guru recognises and respects a scientist's scepticism of palmistry, astrology, and other such traditions. It was known about Arundhati and Vashista stars long before they were found by contemporary science, according to him; there are things beyond human comprehension, he asserts, laying the stage for events that would take place later.
Continuing in the guru's footsteps, Vikramaditya is shown reading Indira Gandhi's palm early in the film and predicting that she will declare Emergency! In a later scene, there is a fleeting picture allusion to John Lennon signing the signature of Vikramaditya. Radhe Shyam may have done away with the stunt scenes that would normally be included in a star-studded film, but he attempts to build a halo around Prabhas's persona by including these shaky passages.
When you scratch under the surface of heroism, Vikramaditya comes off as a man who has submitted to the dictates of fate. A hint to his commitment phobia is the manner he indulges in casual relationships, which he refers to as 'flirtationships,' which are defined as "flirtationships." The inevitable conclusion is that he is drawn to the vivacious but mysterious Dr Prerna (Pooja Hegde), who shares his aversion to romantic connections.
Ee Rathale, a wonderfully constructed composition by Justin Prabhakaran, illustrates how the two characters, who are doomed to never meet or fall in love, continue to come into contact with one another. In moments like this, the film manages to conjure up a sense of wonder. The courtship of Vikramaditya and Prerna takes place in the midst of subtle indications being delivered about what makes them who they are. Aside from that, it is interrupted with dull comedy segments set in a medical ward.
The film squanders a group of outstanding performers by having them do nothing but stand around and mumble a few lines. At the very least, Sachin Khedekar has something to do. Jayaram, Jagapathi Babu, and Priyadarshi have all been rendered ineffective. Murali Sharma is the one who is squandered the most, and he does so while wearing a shoddy wig to boot. Kunaal Roy Kapur and Bhagyashree are likewise without much to do, and it's possible that they were cast in order to provide known faces for the Hindi-speaking audience.
To a large extent, this is due to the beautiful graphics, the music (which includes a background soundtrack by S S Thaman), and the principal performers, all of whom are made to appear picture-perfect, which all contribute to the dreamlike atmosphere. Pooja Hegde appears to be every bit the princess, and in the later sections of the film, she offers a peek of the acting ability that is just waiting to be discovered. Prabhas does a good job in his role, but there isn't much in the tale or the characterization that makes him have to work hard as an actor to succeed.
When the battle between fate and love takes center stage, the picture begins to lose what little appeal it may have had to offer until that point. The most significant flaw of Radhe Shyam is that it never manages to draw you in. When the ship scenario occurs at the conclusion of the film, it completely deflates an already weak picture, despite Prabhas being forced to mount a tall ship in a Baahubali-esque fashion.
So Should You Watch Radhe Shyam ?
It's also difficult to ignore the similarities between this film and Mani Ratnam's Geethanjali. The voyages of the two lovers as they battle against what fate has in store for them can be interpreted as a nod to that classic romance of the 20th century. Even though Geethanjali was likewise premised on the suspension of disbelief, the film was full of heart and made us cheer for the heroes. If Radhe Shyam had included any of that spirit in its writing, it would have been much better.
Passionate ABout Books and adventure along with trekking. always up for midnight craving. Avid Netflix and Korean Movie Fan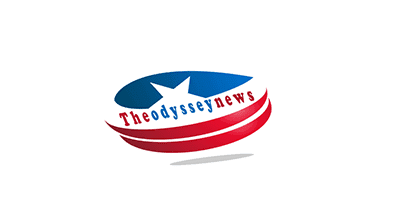 Five Great Vampire Movies on Skymovieshd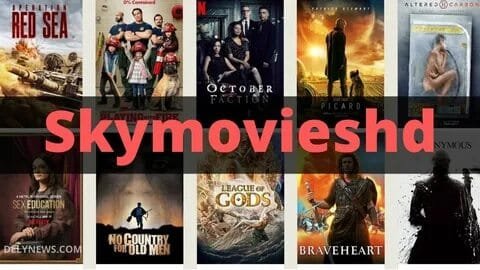 I am a big fan of horror movies, especially the fun vampire movie. While there are tons of cheap crap vampire movies out there, there is also a wide range of good movies on skymovieshd, best of all, that vary in style from film to film. The problem with making a top ten list of vampire movies is that some people like jokes, some like strange movies that come out, while others want blood and guts and a horror film that they can find.
Nosferatu: Eine Symphonie des Gravens (1922)
This is the grandfather of all vampire films, a film that should not have been made. The film is a silent black and white film starring Max Schrek as the terrifying Count Orlock. The film on skymovies was a feature film that is still very popular today, but in a strange way: half of the people who watch the film find Nosferatu very scary and scary, while the other half finds camping and comedy.
John Carpenter's Vampires (1998)
John Carpenter's Vampires is one of the latest best vampire movies on skymovieshd in that actually take the effort to become a vampire film, not an action film disguised as a vampire film. James Woods plays the main protagonist, a vampire hunter who focuses on clearing the grocery store with his gang after seeing his parents killed by undead sucking blood as a child. He finds that a group of vampires wants the powerful destruction of humanity.
The Lost Boys (1987)
Don't let this scare you, this is a fun movie, and it's a traditional story in a modern setting, mixing both well without the hassle on skymovieshd com. A single mother and her two sons moved to a small coastal town in California. There is a mysterious death, as well as a group of dangerous motorcycles. Her younger brother befriended thoughtful boys who claimed to be vampire hunters. My older brother falls in love with a beautiful girl and starts making strangers with a stranger while showing all the old signs of vampirism.
An Interview With The Vampire (1994)
The interview with Vampire is based on Anne Rice's best-selling novel available on skymovies hd. This novel and the next film are very close. This is what you would think of a "high end" or "high art" type of vampire film. Literary, and based on story and kitty rather than conventional genres.
Dracula (1958)
The 1958 version of the film Dracula was broken in many ways, and it is the first of eight movies in the series "Hammer". Christopher Lee plays Dracula in almost all of these films, and the "Hammer Series" of Dracula films remains a classic among vampire fans. In the first film, the main character, Jonathan Harker, attacks Dracula in his castle (apparently somewhere in Germany). He fails, and Dracula goes to a nearby town, where he catches up with Harker's fiancée's family. The only one who could protect Dr. Van Helsing, a friend of Harker's and another vampire hunter.
if you are a movie lover then you are at right place.