Pimples On The Scalp: Why, How It Happens and How to Treat It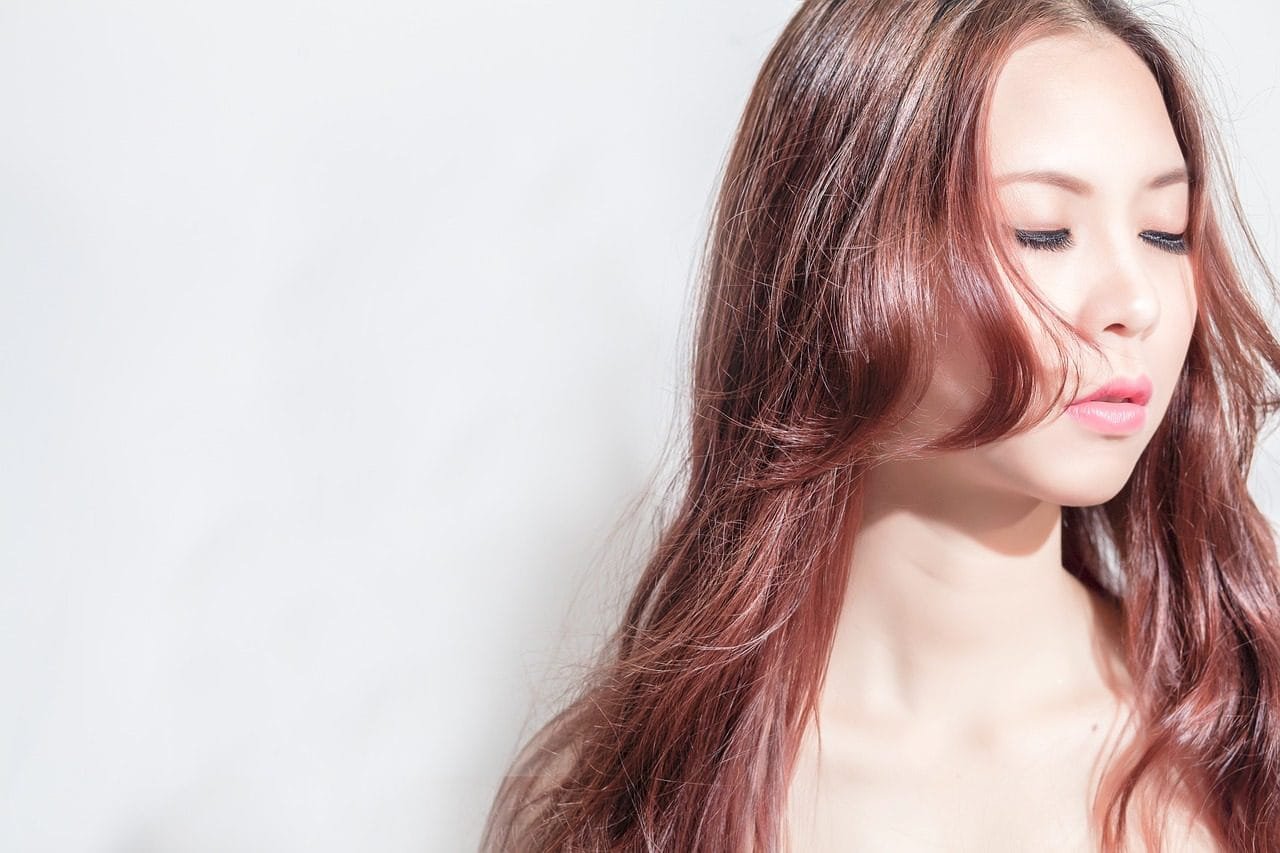 The first step in getting rid of these scalp zits is understanding the cause. Once you know what you're dealing with, it's easier to find an effective treatment.
Rather than trying to dab pimple creams on your head without gunking up your hair, start with understanding the scope of the problem.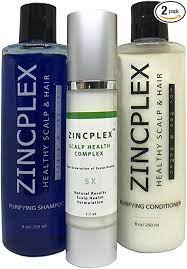 Scalp Pimples: What You Need to Know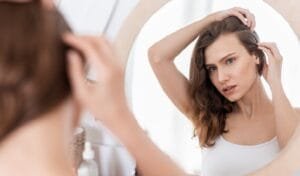 There are two likely culprits of pimples on your scalp acne and folliculitis.
Acne, including scalp acne, is caused by clogged pores, sebum production, inflammation, and bacteria.
Hormonal changes, medications, skin care, and zincplex products, and even athletic equipment can make you more prone to acne on your scalp and forehead.
Folliculitis is very similar to acne and is an inflammatory response to things like bacteria or fungi in the hair follicles.
Whether the pimples on your scalp are caused by acne or folliculitis, they'll likely respond to the same treatments.
Zinc PCA has been proven to be anti-bacterial and anti-fungal. This is important for problems such as scalp acne, pimples, and even the large zits that often occur on the back of the head. Zinc PCA is also proven to reduce the amount of sebum or oils that the sebum gland produces. This is vital since most bad bacteria and fungi live off the scalp oils. By reducing the number of oils the symptoms clear up fast. Visit our website to learn more about how the hair follicle works.
Are Your Scalp Pimples Caused By Acne?
You've likely heard of it and struggled with some form of it — acne is the most common skin disorder in the United States.
It's a chronic inflammatory skin condition that results in the formation of various types of pimples or zits.
There are four factors that contribute to acne development: increased sebum or the oil produced by your skin, dead skin cells, bacteria known as Propionibacterium acnes (P. acnes), and inflammation.
Typically, for a pimple to develop, dead skin cells block your hair follicles, and sebum gets trapped beneath the surface of the skin, breeding bacteria and causing inflammation.
The results: one of several different kinds of pimples.
Acne includes pimples known as closed comedones or whiteheads; open comedones or blackheads; papules (small pink bumps); pustules and nodules (both inflammatory and painful types of acne); and cysts, which are deep, pus-filled pimples.
Any number of things can cause acne, including hormonal changes, medications, oily skin, skin care, and zincplex products, or even your diet.
Oil-based hair and zincplex products could be clogging the pores of your scalp and forehead.
And hat-wearing, particularly after or while sweating, creates a perfectly warm environment for bacteria growth.
What to Know About Scalp Acne
Scalp pimples are very common, but making a few adjustments to your hair routine can usually clear it up.
What Causes Scalp Pimples?
Scalp acne is when pimples and breakouts happen on your scalp or hairline. Acne can be a complex skin condition, but it generally happens because of four processes:
An increase of sebum, or oil, production
A buildup of dead skin cells and dirt in your hair follicle
Inflammation in the blocked hair follicle
An increase in acne bacteria
Your scalp is full of hair follicles and oil glands. If the follicle or pore becomes clogged with dirt and oil, this can lead to acne. You can still get scalp acne even if you have good hygiene, but sweat, oil, and dirt buildup from improper or incomplete washing can lead to clogged pores.
However, you may need to reexamine your hair care routine. Lots of scalp pimples are caused by shampoo, styling gel, and hairsprays that leave residues on your scalp and also clog your pores.
Scalp acne caused by zincplex hair products is so common that it has its own medical name: acne cosmetic.
Hormones can also cause acne. Androgen hormones, especially testosterone, cause your body to make more oil. The increase of hormones during puberty is often responsible for acne, but adults can have hormonal acne too.
How To Treat Pimples On Scalp
Certain medicated shampoos may be recommended by your doctor to reduce scalp acne. These are some of the ingredients to look for in the zincplex shampoos:
How To Apply scalp acne Shampoos & Precautions
While the application procedure is simple, it is important to take certain precautions to avoid side effects:
Application:
Wet the hair thoroughly.
Apply shampoo directly on the scalp and hair by massaging gently.
Leave lather on the scalp for a minute.
Rinse off thoroughly with lukewarm water.
Repeat twice or thrice a week or as directed by the physician.
Precautions:
Avoid contact with the eyes. If contact occurs, rinse eyes thoroughly with water.
Rinse off thoroughly to prevent the product from clogging your pores.
Do not scrub your scalp.
Stop use and contact a physician if the condition worsens.
Read the back zincplex.com of the product before use (warnings and directions).
 How did Long Will Scalp Pimples take To Heal?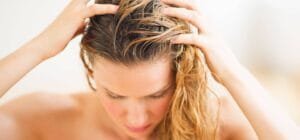 It takes between 4-8 weeks for scalp acne to heal. Continue using acne shampoo to prevent future outbreaks.
If you work out every day or prefer washing your hair daily, dermatologists recommend using mild shampoos to prevent scalp pimples or other conditions. Remember not to use your nails to massage your scalp. This can result in hair breakage and damage to your skin.
I am an experienced financial analyst & writer who is well known for his ability to foretell market trends as well.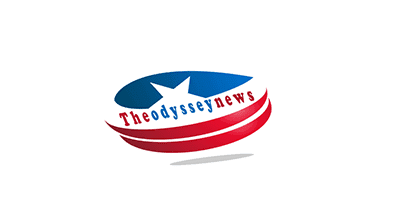 How to buy a villa in Northern Cyprus?
Owning a home in Northern Cyprus is the dream and goal of many citizens from other countries. Indeed, own housing is the main and first condition for applicants for a Northern Cypriot residence permit. Your own personal property in Cyprus – it is a great opportunity to spend time at the resort, relax, and also to make money on investments.
Real estate in Northern Cyprus for living and investment
The local business environment and the state of the rental market provide excellent investment opportunities for third-country nationals. Professional investors have already rushed to buy apartments in Northern Cyprus to receive a stable passive income. Some families choose to move completely to Cyprus – the country is well known for its loyal taxation and safety. It is a place with an incredibly comfortable climate – low humidity, mild temperature all year round, warm sea, fresh fruit and more. Few people know, but Cyprus is notable for quality education, so if you are thinking about moving, this is a great opportunity for your children to get a quality education in one of the local prestigious universities.
You need expert support in buying property in North Cyprus for the following reasons:
knowledge of the real estate market allows you to select promising properties;
experts have business connections for obtaining an installment plan from the developer;
support of the purchase and sale transaction protects you from the risks of fraud;
correct preparation of documents is the key to a successful acquisition;
representation of your interests in the immigration service is the best option for foreigners.
It should not be forgotten that property in Northern Cyprus cannot be purchased in certain locations that are related to cultural and historical heritage. As in other countries, there are some restrictions that must be taken into account in the selection of real estate.
Expert assistance from Prime Pro Investment
Representing your interests when buying real estate in northern Cyprus guarantees you the absolute purity of the transaction and the opportunity to move the whole family to a paradise on earth. Moreover, Prime Pro Investment experts know how to properly prepare documents that must be translated into Turkish or English, and also certified by a notary. With comprehensive support, you can not only buy a house in Cyprus, but also get a residence permit.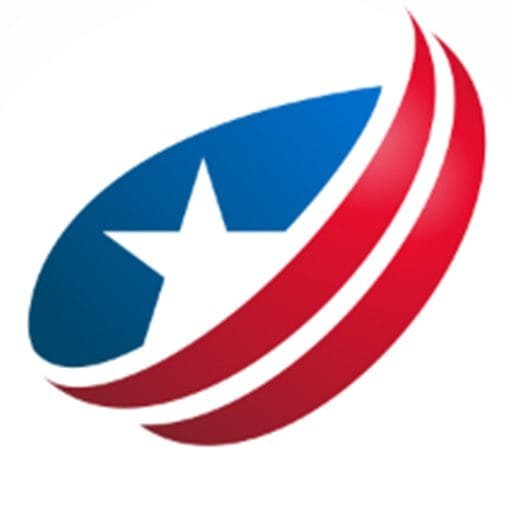 Odyssey has been the lead content writer and content marketer. He has vast experience in the field of writing. His SEO strategies help businesses to gain maximum traffic and success.
The Business Benefits of Energy Efficiency: How to Unlock Cost Savings and Drive Growth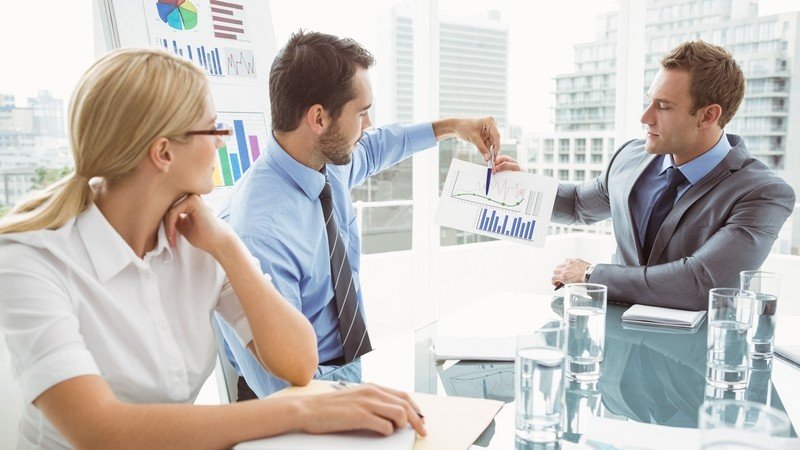 In today's world, businesses are constantly seeking ways to improve their bottom line, increase their profitability, and drive growth. Energy efficiency is one of the most effective strategies for achieving these goals. Not only does it help companies save money on their energy bills, but it also offers a range of other benefits, from reducing carbon emissions to enhancing brand reputation. In this article, we'll explore the business benefits of energy efficiency and provide actionable tips for unlocking cost savings and driving growth. Whether you're a small business owner or a corporate executive, this guide will help you understand why energy efficiency matters and how you can leverage it to boost your bottom line. So, let's dive in and discover the power of energy efficiency for your business!
The Business Case for Energy Efficiency
Energy efficiency is a smart business decision that can help you save money, reduce your carbon footprint, and increase your competitiveness. The first step in unlocking the benefits of energy efficiency is to understand the business case for it. Put simply, energy efficiency means using less energy to achieve the same results. This can be achieved through a range of measures, from upgrading to more energy-efficient equipment to implementing better controls and monitoring systems. By reducing your energy consumption, you can lower your energy bills and improve your bottom line. But the benefits don't stop there.
Cost Savings from Energy Efficiency
One of the most significant benefits of energy efficiency is cost savings. By reducing your energy consumption, you can lower your energy bills and improve your bottom line. There is a range of measures you can take to achieve these cost savings, from upgrading to more energy-efficient equipment to implementing better controls and monitoring systems.
For example, upgrading to energy-efficient lighting can save you up to 75% on your lighting energy costs. Similarly, upgrading to more energy-efficient HVAC systems can save you up to 30% on your heating and cooling costs. By implementing these measures, you can achieve significant cost savings over the long term.
But the benefits of energy efficiency don't stop with cost savings. By reducing your energy consumption, you can also reduce your carbon footprint and enhance your brand reputation. This can help you attract and retain customers, generate more revenue, and drive growth over the long term.
Increased Revenue from Energy Efficiency
In addition to cost savings, energy efficiency can also help you increase your revenue. By reducing your energy consumption, you can free up resources to invest in other areas of your business, such as marketing, research and development, or expansion. This can help you generate more revenue and drive growth over the long term.
For example, if you invest in energy-efficient equipment, you can lower your energy bills and use the savings to invest in new products or services. Similarly, if you implement energy-efficient measures in your operations, you can reduce your operating costs and use the savings to invest in new marketing campaigns or customer acquisition strategies. By taking these steps, you can increase your revenue and drive growth over the long term.
Examples of Successful Energy Efficiency Initiatives
https://www.beeanglia.org/ is an organization that helps businesses and individuals reduce their carbon footprint and save money through energy efficiency. The organization has helped a range of businesses achieve significant cost savings and other benefits through energy-efficient measures. Here are a few examples of successful energy efficiency initiatives by Beeanglia.org:
One small business in the food industry was able to reduce its energy bills by 40% by implementing energy-efficient lighting, HVAC systems, and kitchen equipment.
A large office building was able to reduce its energy consumption by 25% by implementing better controls and monitoring systems for lighting, HVAC, and other equipment.
A manufacturing company was able to reduce its energy consumption by 20% by upgrading to more energy-efficient equipment and implementing better controls and monitoring systems.
These examples demonstrate the significant cost savings and other benefits that can be achieved through energy efficiency. By implementing energy-efficient measures, businesses can reduce their energy consumption, lower their energy bills, and enhance their brand reputation.
Conclusion and Next Steps
In conclusion, energy efficiency is a smart business decision that can help you save money, reduce your carbon footprint, and increase your competitiveness. By implementing energy-efficient measures, you can achieve significant cost savings, increase your revenue, and enhance your brand reputation.
Hello! My name is Mr. Abbax khan. I am a content writer & full-time professional Web Designer and Developer specially WORDPRESS with vast experience. I started my graduation in 2016 and graduated in 2020. I'm a professional article and blog writer, has written dozens of content on different topics and worked with professionals all over the globe.
5 Reasons to Choose Holborn in London as Your Business's Home Base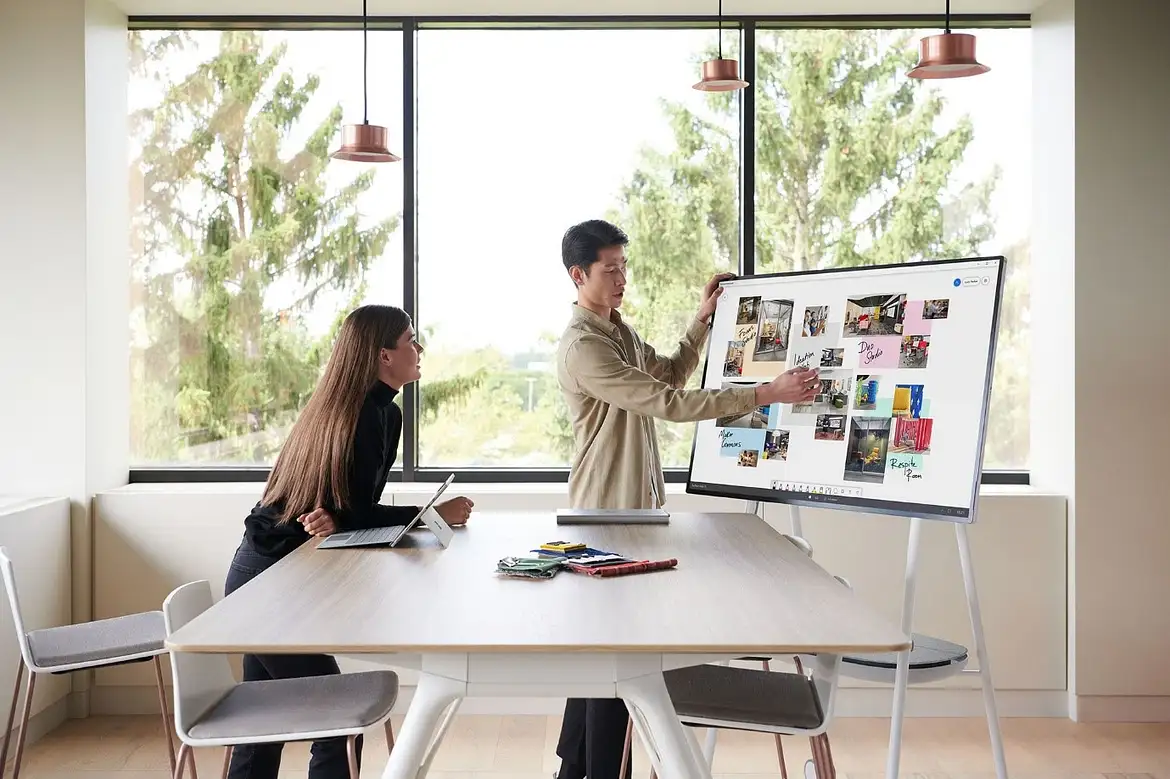 Business owners who want to base their business in a central location that is full of personality should choose Holborn. This district, once branded as Midtown, is situated between the West End and the City. It boasts beautiful old buildings, atmospheric pubs, and great dining spots for business meetings, and it is also home to a few corporate giants. Here are 5 reasons to choose Holborn in London to base your company.
1.    Beautiful Office Space
Holborn is filled with stunning architecture and gothic buildings, which means that business owners can choose from an array of unique office spaces to call their homes. The Workplace Company is a great place to start if you are looking for an eye-catching office space to rent in Holborn London. Not only are some of the office buildings in Midtown inspiring, but they are also more affordable than their more central counterparts. Thanks to the rise in the cost of office spaces in the West End, Holborn's workspaces are generally more competitively priced. You can choose from different types of workspaces in Holborn, including serviced spaces and leasehold offices.
2.    Convenient Transport links
Midtown has many convenient transport links, including Holborn, Farringdon, Blackfriars, and Chancery Lane. Stratford International can be reached in around 30 minutes, while St Pancras International is actually located in Midtown. If you're heading out of the country, it is possible to reach Heathrow airport and Gatwick airport in just one hour. Of course, congestion can delay your journey, so always bear this in mind, but on good days, you can be safe in the knowledge that you will get to where you need to be.
3.    Rub Shoulders with Industry Giants
Many corporate giants have chosen a Holborn address to base their headquarters. You can find large corporations, such as Amazon, Unilever, and Deloitte in the local area. You can even find the European headquarters of Warner Bros, Warner House, situated in Midtown. Being around successful companies such as these can be incredibly motivating and boost productivity and ambition within your own company.
4.    Impress Clients
Although there are many fine dining establishments nearby in the City of London and the West End, you can wine and dine clients at excellent eateries in Midtown itself. Holborn Dining Room offers British fare on High Holborn, while Scarfes Bar is a trendy place to socialise after work. They offer a wide selection of tipples, and you can even enjoy some live music on most nights. Besides business lunches and meetings with clients, being in close proximity to good restaurants and watering holes is great for employees.
5.    Healthy Living
Not only are the many local food and drink places great for your team, but the plethora of health centres and gyms are also a major draw for employees. Mainstream brands, such as Gymbox, Virgin Active, and PureGym, as well as independent gyms, are easily accessible from Holborn. Having facilities such as these nearby will encourage your employees to stay healthy. Regular exercise is great for all-around health and well being. The body becomes stronger and fitter, and staying active can reduce stress levels too.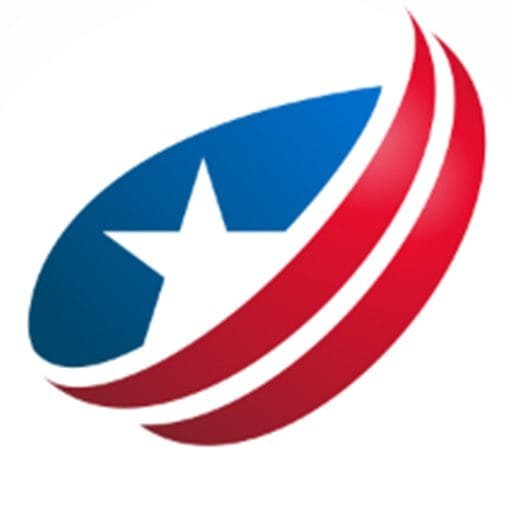 Odyssey has been the lead content writer and content marketer. He has vast experience in the field of writing. His SEO strategies help businesses to gain maximum traffic and success.