Starting in 2020, a live-action series adapted from reality TV movies will be broadcast on TOKYO TV, including an incredible manga starring Fukuoka Haruka, which has surpassed 2.5 million copies.
This is LONGMAN's new song "Replay", and a live photo has also been released.
Following the popular TV animation broadcast in 2018, the work will be a live-action drama depicting the charm of the camp and the day-to-day fun of high school kids at the camp.
LONGMAN, who is the theme song manager, is a male and female double melodic punk band from Shikoku and Ehime Prefecture.
She debuted in the single "Wish on" released last month
.
■ Sawa Comments (LONGMAN Ba & Vo)
We are honored because the new song "Replay" has been selected as the theme song of the TV series "Yurucamp"! I was worried, "Can I ever do that?" I've been watching the live-action version of this favorite work since the animation started, but "Yurucamp △" I will be able to sing as much as possible to add color to the story.
Ground Thank you!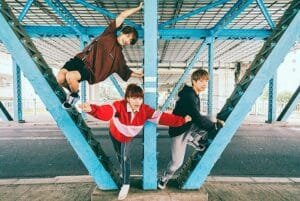 ■ Haruka Fukuhara (played by Rin Shima) states that this is a
A very sweet and sour song, you are very happy.
Just listening to this song reminded me of camping, so I was so excited! I took it, but I definitely tried to listen before going to the scene every morning! With songs this good, I want to spend every relaxing with a tent with all of them!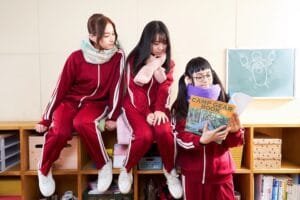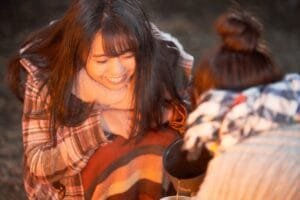 "Yurucamp △"
It will air on TOKYO TV, Osaka TV, and Aichi TV on January 9, 2020 (Thursday).
Broadcast from 1:00 to 1:30 every Thursday
BS TV, Tuesday, January 14, 2020.
Broadcast from midnight every Tuesday to broadcast 0:30
Director: Ninomiya Takashi Yoshino Master Hira Tamagawa
Original: Afro "Yurucamp △"
Script: Beichuan yzi
Theme song: LONGMAN "Replay"
Actor: Haruka Fukuhara (Haruka Fukuhara) Yono Ohara (Mokoko) Yumena Yanai (Tanabe)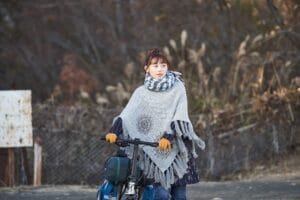 [Story] Lin (Haruka Fukuhara), a high school girl, makes a "solo camp" by the lake during the winter.
Nadeshiko (Yuno Ohno), a every school girl, strays after riding a bicycle to see Mount Fuji.
Fuji, press on. What was the scene that jumped my eyes at the fire while we were both eating a cup of ramen? Seeing it makes me want to camp. I feel like high it's gone.
New and exciting home-based TV series!
Latest posts by Madison Franz
(see all)