PCOS – Symptoms, Diagnosis, Treatment and Risks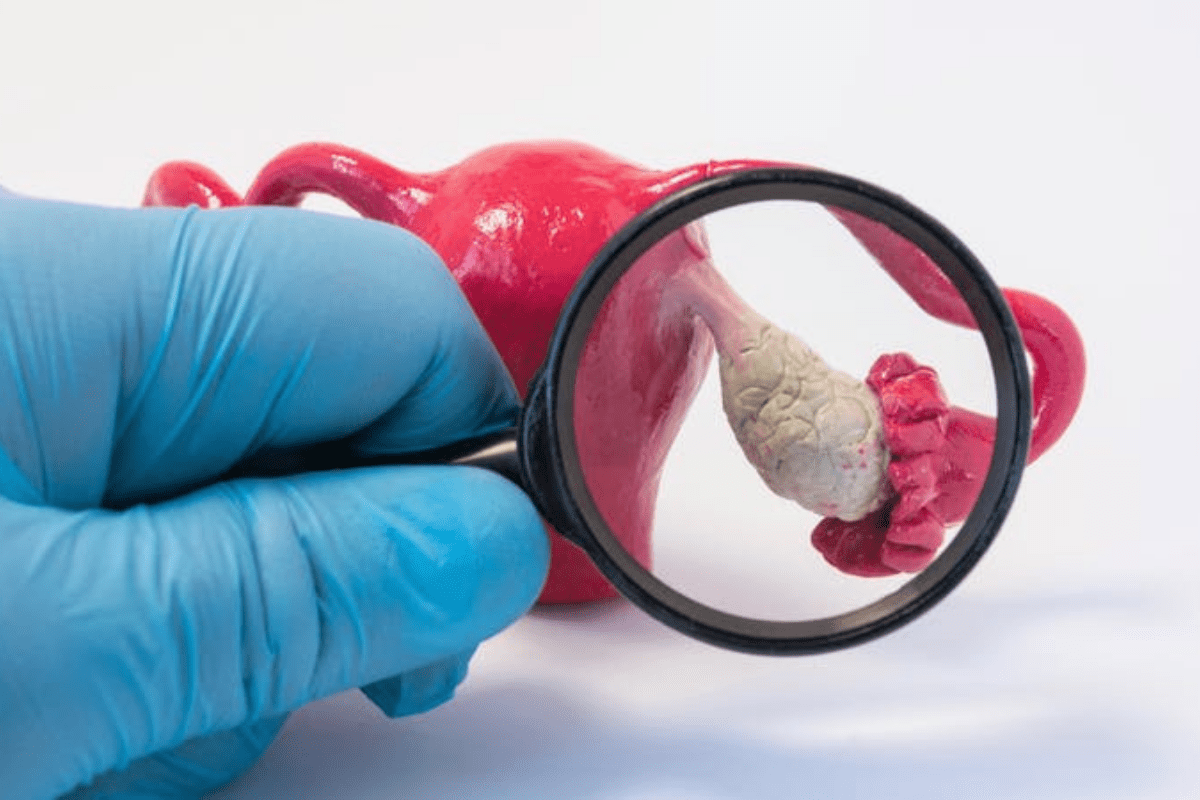 Polycystic ovary syndrome, shortened as PCOS,is a common medical condition that affects the ovaries, making them produce abnormal androgen levels. Androgen is a male sex hormone, but it is present in women ina small amount.
This condition is referred to as polycystic ovary syndrome because several small cysts, usually fluid-filled sacs, develop in the ovaries. Some women with PCOS do not have cysts, but others without the condition may develop cysts.
Usually, ovulation occurs when the ovary releases a mature egg so that the sperm can fertilise it. If no sperm fertilises the egg, the body gets rid of the egg during menstruation. Sometimes, the woman may not produce sufficient hormones needed for ovulation to occur, so the ovaries develop several small cysts.
The cysts produce the hormone called androgen, making women with PCOS have abnormally high levels of androgens. It may lead to problems in the woman's menstrual cycle, leading to common PCOS symptoms.
Although PCOS has no cure, the doctor can administer medication to prevent other health problems and minimise the symptoms.
What causes PCOS (Polycystic Ovary Syndrome)?
Medical professionals have not been able to identify the exact cause of PCOS. However, most women suffering from pcos also have insulin resistance, a condition characterised by the inability of the body to use insulin properly, leading to the build-up of insulin. The high levels of insulin may lead to higher androgen levels.
Obesity increases the risk of having higher levels of insulin and makes PCOS symptoms work. PCOS may also occur due to genetics, as sisters or a mother and daughter can suffer from the condition.
What are the risks of PCOS?
Your risk of developing PCOS is more if your sister or mother has this medical condition. Being obese and having insulin resistance also increases the risk of having PCOS.
What are PCOS symptoms?
Common symptoms of PCOS include:
Very light, missed or irregular periods
Excess body hair, including in the back, stomach, and chest
Oily skin or acne
Thinning hair or male-pattern baldness
Large ovaries or ovaries with several cysts
Weight gain, especially on the abdomen
Infertility
Thick or dark skin patches in the armpits, back of the neck and under the breasts
Excess skin on the armpits or neck
Diagnosis of PCOS
You would have to visit the hospital or clinic to get an accurate diagnosis. The healthcare professional will ask questions concerning your symptoms and medical history and perform a pelvic exam. The exam aims to check your reproductive health, including the organs inside and outside the body.
In some cases, PCOS symptoms occur from other health problems, so your doctor may recommend the following:
This examination involves using sound waves and a computer to create images of the organs, tissues, and blood vessels. The ultrasound will check the size of the ovaries to see if cysts are present. It also checks the thickness of the endometrium (lining of the uterus).
The blood test checks for high levels of androgen and other hormones in the blood. You may also get a blood glucose test, triglyceride and cholesterol test.
Treatment of PCOS
Treating PCOS usually depends on several factors, including the patient's age, overall health condition, and severity. Treatment may also depend on whether the patient wants to get pregnant in the future or not.
If you intend to get pregnant in the future, treatment may include:
Change in lifestyle and diet
Changing your lifestyle to accommodate more physical activity and a healthier diet can help in losing weight and reducing pcos symptoms. A healthy diet and more physical activities can also help the body use insulin properly, lower your blood glucose level and cause ovulation.
Taking medication that helps ovulation
Some medications help the ovaries to release eggs. However, the medication may cause certain risks, increase the chances of multiple births and cause ovarian hyperstimulation, where the ovaries release excess hormones. The medication may also cause pelvic pain and abdominal bloating.
If you don't want to get pregnant, the treatment may involve the following:
It can help lower insulin resistance, reduce androgen levels, make ovulation occur regularly and slow hair growth.
They help control menstrual cycles, reduce acne, and lower androgen levels.
Change in activity and diet
Engaging in more physical activities and having a healthy diet can help in weight loss and reduce symptoms. These changes can lower blood sugar, help ovulation and aid the use of insulin.
Medications for other symptoms
Your doctor may recommend some medication to reduce acne and hair growth.
PCOS complications
Women suffering from PCOS are at a higher risk of developing some serious health problems like type ii diabetes, uterine cancer, high blood pressure, and problems with the blood vessels and heart. PCOS may also cause fertility issues, preventing the woman from getting pregnant.
Living with PCOS
Some women with PCOS suffer from physical symptoms like acne, excessive hair growth, and weight gain. Cosmetic treatments like laser hair removal and electrolysis can improve your appearance, and you can discuss ways to manage other symptoms with your healthcare provider.
When to seek medical care
If you experience excessive hair growth, acne, weight gain, irregular or missed period, contact your doctor or schedule a visit to your nearest private gynaecologist.
Getting the most out of your visit to the gynaecologist
The following should help you get the most out of your visit to the gynaecologist:
Write down your questions before your visit
Take someone along to the appointment to assist you in asking questions and remind you of the gynaecologist's advice
Write down the date, time and purpose of your follow-up appointment
Write down the names of treatments, tests, and medicines needed – don't forget to write down the new instructions
If you are residing in London and experience PCOS symptoms, schedule an appointment at Gynaecology clinic today to have an experienced gynaecologist examine you and provide the right treatments if necessary. Call 020 7183 0435 now to book an appointment with our gynaecologist.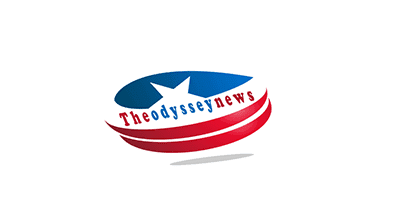 Do you want to attract customers with Lip Balm Boxes?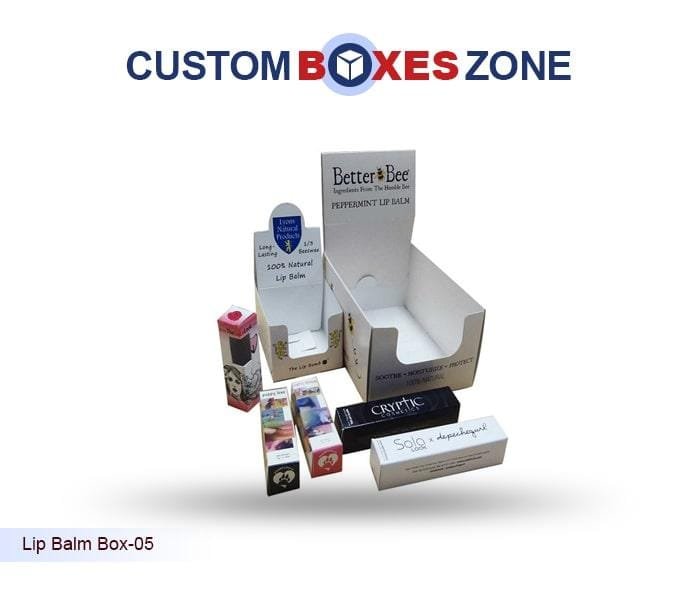 How to Keep your product conserved with Lip Balm Boxes?
Lip balms are getting noticed these days and many people use these lip balms in a variety of flavors to keep their lips hydrated. Many retailers and manufacturers are coming into the market with their unique lip balms for a variety of uses and customers for varying needs and requirements. As much as lip balm makers are entering in market, there is an increasing need generating to conserve these lip balms. Many Lip Balm Packaging manufacturers are advancing in the market with their unique and customized Lip Balm Boxes to meet this increasing demand. What are the major factors every lip balm maker needs to understand while deciding on Lip Balm Packaging Boxes for their lip balms? Let's see the details.
Custom Lip Balm Display Boxes Packaging to conserve your Lip Balms
Custom Lip Balm Boxes have a variety of roles and need to be filled for your luxurious lip balms. They conserve your lip balms for a longer period from bacteria. They also establish the destruction of wear and tear during the freight process. They play an important part in raising the display show of your lip balm product. Lip Balm Boxes are possible in interesting color mixes. The material also varies as per the desire and requirement of lip balm makers. They can choose various styles and sizes to match their product size. It may also include extra additions and printing styles in Lip Balm Boxes to improve Lip Balm Packaging quality. Custom Lip Balm Boxes deliver the basic differentiation between products from different adversaries.
Future securing environment-friendly material for your Custom Lip Balm Display Boxes
Custom Lip Balm Display Boxes created with eco-friendly material are critical for our future environmental safety and protection. Quality material should be equipped with features like biodegradable, reusability, and recyclable materials that are standard for high-class Lip Balm Packaging. By using Custom Lip Balm Display Boxes material with these features, you can also contribute to protecting the environment for future generations.
Biodegradable is the feature through which Lip Balm Packaging material decomposes itself after a certain period and converts itself into natural material. Lip Balm Packaging materials like Kraft paper, cardboard boxes are those kinds of materials that are made of natural recyclable material. use of these kinds of packaging for lip balm material and avoidance of Custom Lip Balm DisplayBoxes with chemical material in the future. You should order all your Lip Balm Packaging with Custom Boxes Zone that ensures it created all their Custom Lip Balm Display Boxes with natural materials like cardboard, Kraft Paper, and corrugated boxes.
Lip Balm Packaging decorative printing features
Printing features that are available to decorate your Custom Lip Balm Display Boxes include elegant design and creative content. You can use these features along with printing styles like embossing and engraving to differentiate the content writing style from simple flat writing to 3d effects.
These features not only separate your Lip Balm Packaging Boxes from your competitors but also improvise your overall brand image. Printing your brand logo provides an extra added benefit for your brand and sales boosting. Your brand logo displayed in elegant style with quality printing converts your ordinary-looking Lip Balm Packaging to an attractive look. Your brand and sales can get huge customer engagement and brand loyalty if you succeed to create different-looking packaging for Lip Balm Boxes your lip balms.
Critical factors to consider for printing decoration techniques for Packaging for your Lip Balms
Various Lip Balm Packaging suppliers are available in the market with varying printing techniques for different situations and needs. Printing techniques are available to match quick printing and testing results like digital printing. Getting your Lip Balm Packaging Boxes in bulk quantities quickly and cheaply requires implementing lithographic printing techniques.
There are some major differences in setup and the situations where these techniques are beneficial and recommended for excellent results. In the digital printing method, someone directly implemented the design or printing content on the material on which the results are required. In a lithographic method of printing, die-cast plates are prepared first for the printing task and printing ink is implemented on these plates initially. Once these plates are ready and set up then you can get printing in enormous quantities at cheap rates.
Ordering quantity offers for your cost-reducing Wholesale Lip Balm Boxes
You have an ordering quantity that is huge in numbers, but you don't find any right Lip Balm Packaging manufacturer that is providing you the desired quantity either within your time frames or your budgeting limits. You should your order with Custom Boxes Zone.
Our latest machines and optimized operations have enabled us to provide your Custom Lip Balm Packaging order in any desired quantities within your deadlines. Our optimized operations and procedures have allowed us to minimize wastages and thus allowed us to offer Lip Balm Packaging at minimum costs. We have designed our bulk order discounts and quantities to order accordingly. We have the right quantity and discounts for all your Lip Balm Packaging needs.
Innovate your own Custom Lip Balm Display Boxes with plug and play customization options
Getting into the driving seat and innovating by yourself the Lip Balm Packaging for lip balm as per your desire and imagination is a very fulfilling and liberating feeling. Deciding and selecting each feature of your Lip Balm Boxes provides a unique sense of freedom and control on every step of the Lip Balm Packaging manufacturing process.
You only may not select the look and feel for your Custom Eyeshadow Packaging, but also have the freedom to select the material quality as well. You can add custom finishing features like silver foiling, gold foiling, or UV print to improve the quality accordingly. If you want to add extra spacing extra edges or extra pockets for auxiliary items, you are independent to select them as well.
Who is offering plug-and-play features for your own innovative Lip Balm Packaging?
As of now, you have got a detailed understanding of all features and factors required for high-class Lip Balm Packaging materials. You have also decided and selected the features that you want to see in your Lip Balm Packaging. Next, you want that kind of Lip Balm Packaging supplier who provides the same level of freedom and liberty to pick the features for your 
Lip Balm Boxes Wholesale
.
You require a supplier with industry experience and expert resources who can deliver packaging boxes as per your quality standards. Not all packaging manufacturers offer Lip Balm Packaging features that match your requirements. Custom Boxes Zone with a lot of industry know-how and talented resources is the right choice for all your packaging for lip balm needs for your Lip Balm Boxes. our December discount deals are an amazing opportunity for you to get your Lip Balm Packaging Boxes in bulk quantity at affordable rates.