Your life at the moment then you may be tempted to cope by overeating or comfort eating in general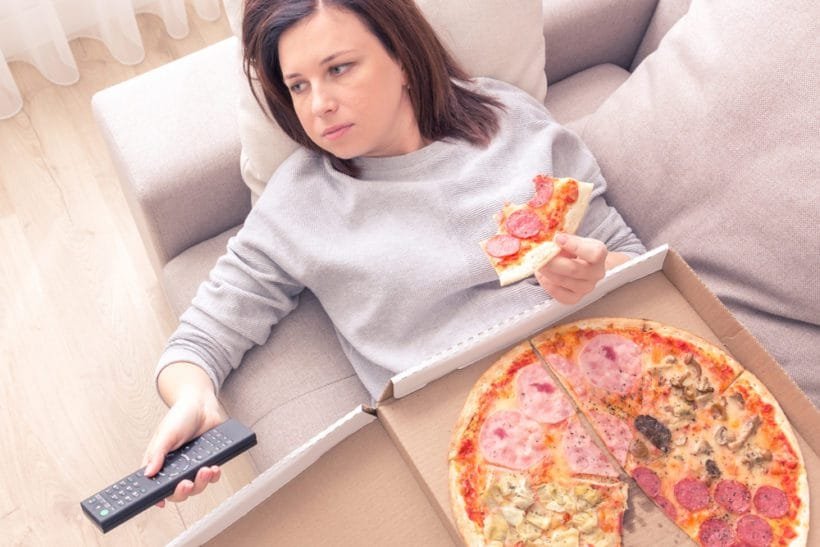 Eight years ago, my life was very stressful. I was caring for my mum, who had dementia and juggling a demanding job. I was comfortable eating to cope with the stress. After work, I'd look after mum, and then flop down on the sofa and sink three large glasses of wine while eating a whole bag of Doritos, usually with cheese. My weight steadily crept up. I justified my habits by telling myself that I needed 'treats' to help me cope. Life was very hard, and there was nothing I could do to change my circumstances.
In short, I felt that my life was out of control and there was nothing I could do about it. I couldn't cure my mum's dementia. She would never get better. I couldn't afford to leave my job. Life was about getting by.
Then one day, I realized I had a choice with my health. No one was forcing me to overeat. I could stop. My health was the one thing I could control. I hired a personal trainer, changed my diet, and lost 20lbs. My emotional state improved tremendously. I felt so much more upbeat and positive and better placed to deal with the stress of being a working carer.
Why do we comfort eat
It's very common to comfort eat when we're stressed, but what makes us do it? 'Stress affects our brains,' says Uxshely Chotai from The Food Psychology Clinic (thefoodpsychologyclinic.co.uk). 'When we are stressed or tired, the part of our brain that makes conscious choices for us, our pre-frontal cortex, stops working as effectively. Stress affects our brains in a similar way to when we get drunk. As our pre-frontal cortex stops working as effectively and we stop being able to consciously control our food choices, we have less willpower to resist urges to over-eat on foods we would not otherwise choose to eat.'
Our urge to comfort eat could also be caused by a need to associate with our childhood memories – a time when many of us felt safe and loved. 'Stress often triggers an emotional eating response – often we go for food that is associated with good childhood memories like ice cream or chocolate,' says Rick Hay, Director of Nutrition at Healthista (healthista.com). 'Sometimes the carbs in food can help with a serotonin feel-good boost.'
How can we stop comfort eating? Firstly, know that you have a choice. You don't have to do it when you're stressed. There are other ways of coping. Exercising when you're stressed is a positive choice, but don't overdo it if you're feeling burned out. Do something you enjoy, but if you're feeling very tired, light exercise like a gentle walk, Pilates, swimming, or yoga might be best.
High-intensity exercise like circuits or boxercise when you're tense, and your muscles may be tight could increase injury risk. Running is well known for its mental benefits and has been described as 'moving meditation'. It's a chance to shut your mind off and just focus on putting one foot in front of the other in a rhythmic way. A gentle jog could be perfect.
Exercise for emotions
Don't underestimate the benefits of exercise for emotional wellbeing. According to the mental health charity Mind, regular cardiovascular exercise like running can be more effective at treating mild to moderate depression than taking antidepressants.
When you exercise, your anxiety levels will drop and your mood will improve. You may feel a reduction in stress levels and you'll also be able to think more clearly. As you gain confidence through your running, your self-esteem will increase, which can also reduce the likelihood of feeling depressed. Being more active in general will be good for your emotional wellbeing too, along with getting outside and making the most of the fresh air.
The mind has stated that switching from a sedentary lifestyle to regular cardiovascular exercise at least three times per week can reduce your risk of depression by up to 20 percent. Outdoor runs can be ideal for lifting mood. 'The colors, sounds and smells of the great outdoors stimulate our senses in a way that the gym or urban environments don't,' says Mind press officer Camilla Swain from the charity Mind. 'This can help relieve stress and clear our heads of day-to-day pressure.'
Rick Hay says there are certain foods you can eat that will help to combat stress. 'Try to go for nutrient-dense options, think berries or green smoothies,' he says. 'The more colorful the snack the more stress-reducing the vitamins and minerals.
Leafy greens contain magnesium with nuts and seeds helping to boost vitamin B levels, both of which help with mood. Chocolate can boost mood – the key nutrients involved are theobromine and serotonin – there's also phenylalanine which helps to boost dopamine. Moderation is key though as too much sugar – found in chocolate – can depress mood. Try darker organic chocolate for best results.'
Dealing with stressful situations
'For those who want to lose weight, it's really key first to understand and unpick the major stressors in their lives. Often finding ways to manage or resolve the stress they are dealing with will really help them get on track and have the health and weight they would like,' says Uxshely Chotai.
'When I treat people who want to lose weight, I always ask what else is going on in their lives and encourage them to deal with factors that may be causing them stress. Resolving and managing stress more effectively is really crucial yet often not discussed part of achieving a healthy weight.'
I felt I had no choice but to put up with my stress. That wasn't entirely true. My mum would never get better, but I made life a bit easier by bringing in more carers. And that job I thought I couldn't afford to leave? I managed to leave it four years ago. Stress can be managed with some careful planning.
Why do we reach for chocolate when we feel stressed out?
'Certain foods, such as sugary foods like chocolate, light up reward centers in our brains which make us feel good,' says Uxshely Chotai. 'This explains why we often feel inclined to reach for these unhealthy foods when stressed. However, the good feeling we get is only temporary and often followed by a crash in energy as insulin is released by the body to deal with the sugar.
While unhealthy and sweet foods can often give temporary relief and good feelings, it can also cause extreme highs and lows due to the highs and lows in blood sugar levels that eating these foods results in. A diet high in sweets and processed foods is likely to cause an imbalance of gut bacteria, which in turn often results in a poor mood and can cause conditions such as anxiety and depression.'
Odyssey has been the lead content writer and content marketer. He has vast experience in the field of writing. His SEO strategies help businesses to gain maximum traffic and success.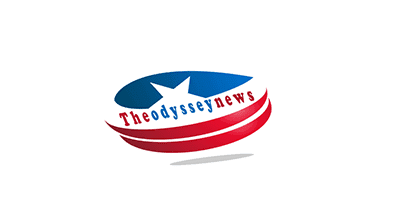 Skin Cancer Rash: How to Assess Symptoms Similar to a Skin Rash Caused by Cancer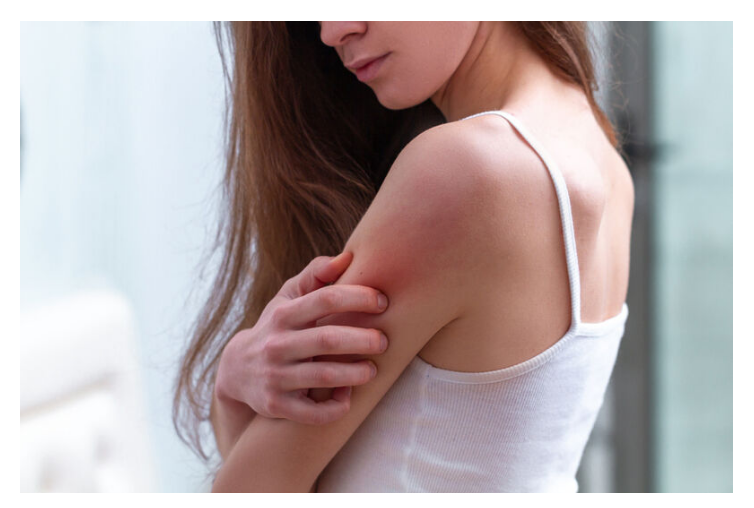 Whether caused by sunbathing or an allergic reaction, skin rashes may arise from a huge variety of conditions. However, certain rashes may indicate skin cancer, and being aware of potentially cancerous signs may help you get treatment quickly if needed.
In this article, we'll describe a few rashes to look out for and recommend when to seek medical attention. Helpful insights about skin cancer rash symptoms and types are provided below.
Is it a skin cancer rash?
Rashes can occur for a wide variety of different reasons, so it's difficult to determine if one could be cancer just by looking at it. Skin rashes are commonly caused by allergies, infections, exposure to heat, and irritation from chemicals such as in washing detergents.
However, certain types of unexplained rashes can be a sign of skin cancer. Most people think of moles and dark patches on the skin when they think about skin cancer, but a rash can also be associated with skin cancer.
The most effective way to identify a skin cancer rash is to examine your skin on a regular basis. If you notice an unexplained rash that's not going away on its own, it is recommended to visit a health care provider or dermatologist for advice.
Itchy skin with no rash — is it cancer?
While itchy skin is commonly associated with rashes, not all rashes are itchy, and not all itchiness is accompanied by a rash. Experiencing itchy skin without visible redness could be a sign of skin cancer.
Medically known as pruritus, itchy skin without a rash is sometimes a sign of a more serious condition such as skin or liver cancer. To be safe, talk to a health care provider if you experience persistent and unexplained itching.
Skin rash caused by cancer
There are a variety of rashes associated with skin cancer, so it can be helpful to know what to look for. Knowing the warning signs means you can seek medical advice sooner, allowing for faster diagnosis and treatment if necessary.
Mycosis fungoides
One of the most common blood-related cancers is mycosis fungoides, a type of cutaneous T-cell lymphoma. This condition causes the T cells to become cancerous and can lead to skin lesions.
Mycosis fungoides is more commonly diagnosed in people over 50 and is often characterized by scaly, red patches of skin. These patches are generally itchy and usually show up on the lower abdomen, buttocks, and thighs.
As growth continues, mycosis fungoides can develop into raised lesions called plaques. These plaques are often purple or brown and can develop into tumors in some cases.
Sezary syndrome
Sezary syndrome is a type of peripheral T-cell lymphoma, like mycosis fungoides. Sezary syndrome is rare, and health care providers can typically diagnose it with multiple blood tests.
Leukemia
Leukemia is cancer in the lymphatic system, blood-forming tissues, or bone marrow. It is one of the most well-known forms of cancer that can cause a skin cancer rash.
There are different kinds of leukemia, each with its own specific signs and symptoms. The most common signs include fever, persistent fatigue, unexplained weight loss, bone pain, and a rash of tiny red spots clustered together.
Kaposi sarcoma
Kaposi sarcoma is a form of cancer that begins in the blood and lymphatic vessels. Kaposi sarcoma can cause purple-toned lesions across the face, feet, and legs.
A rash from this type of cancer can also appear in the mouth or genital area. In severe cases, Kaposi sarcoma can cause lesions on organs such as the lungs.
Noncancerous causes of skin rash
While some cancers can lead to a skin rash, rashes can also be caused by a variety of other much less dangerous sources.
Most rashes are commonly harmless and unlikely to cause permanent damage. If you notice an unexplained rash suddenly appearing on your skin, visit a health care provider for advice and treatment.
Chronic skin conditions
Many long-term skin issues may cause rashes.
Psoriasis is one of the most common chronic skin conditions. Psoriasis is caused by skin cells shedding too quickly, building up and causing red, scaly patches across the skin. Psoriasis isn't considered harmful and can be intermittent. It is typically very itchy and can cause bleeding in severe cases.
Another very common chronic skin ailment is eczema (also called atopic dermatitis). People of any age can experience eczema. Eczema causes red, itchy, dry, thick, and cracked patches of skin. Eczema can also be accompanied by incidences of asthma. Similar to psoriasis, eczema can be intermittent and isn't likely to be an ever-present condition.
Allergic reactions
Rashes as a result of allergic reactions are incredibly common. Allergic reactions can cause symptoms very quickly and happen when the body is exposed to a particular allergenic substance (such as certain foods).
Common symptoms of allergic reactions may include a raised, itchy red rash known as hives along with dry, cracked skin. More serious symptoms can involve sudden shortness of breath, swelling, and nausea. If you experience an extreme allergic reaction, it's important to seek medical assistance as soon as possible.
Skin infections
Lots of skin infections can cause rash-like symptoms; one of the most well-known is herpes. There are two separate types of herpes infections: HSV-1 and HSV-2. HSV-1 is transmitted via oral contact and causes lesions on or around the mouth. HSV-2 is known as genital herpes and is transmitted through sexual contact.
Both HSV-1 and HSV-2 can cause painful, blister-like sores. Herpes infections are chronic, but they are highly unlikely to be active all the time. After a flare-up, the infection can lay dormant and not flare up again for a period of time.
Other common skin infections include bacterial cellulitis, which can cause a red area of skin that tends to expand. Viral conditions such as measles can also cause rash-like symptoms. Fungal infections like athlete's foot can also cause a rash.
Fungal infections are more common in damp areas that aren't dried properly (like between your toes). Fungal infections can lead to intense itchiness and cracked skin.
Takeaway
Some cancers can lead to a rash on your skin, so it can be helpful to be aware of the signs to look out for. Checking your skin regularly for changes is a good way to monitor your health and get treatment quickly if you need it.
There are many different conditions that can lead to a rash, from allergic reactions to common skin conditions. No matter the cause, talk to a health care provider about any rash you're concerned about.
Examining your skin regularly and educating yourself about skin cancer will equip you to identify any unusual changes and act quickly. Be sure to visit a health care provider or dermatologist if you notice a rash. They can provide you with information, a diagnosis, and treatment if necessary.
Odyssey has been the lead content writer and content marketer. He has vast experience in the field of writing. His SEO strategies help businesses to gain maximum traffic and success.