Os 5 Melhores planos de saúde da atualidade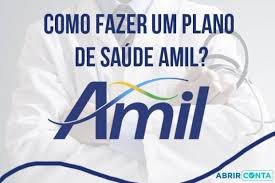 Os 5 Melhores planos de saúde da atualidade
Você sabe quais são os melhores planos de saúde da atualidade? Nem sempre é fácil encontrar um plano de saúde que seja barato, eficiente e com vantagens incríveis ao mesmo tempo.
Mas se você procurar com atenção, com certeza encontrará uma opção bem perto disso. Para te ajudar, separamos um guia completo com os melhores planos de saúde da atualidade.
São planos completos, com abrangência nacional ou regional e muitas comodidades para os contratantes. Vale a pena conferir essa lista, para encontrar a solução perfeita para as suas necessidades.
A Amil é considerada uma das operadoras de plano de saúde com mais qualidade do país. É também uma das maiores em número de clientes atendidos, planos oferecidos e coberturas.
Assim, é uma das principais opções para você que busca um plano de saúde com excelente custo-benefício. A Amil com certeza está na lista de melhores planos de saúde da atualidade.
Vamos falar um pouco sobre os principais pontos em que essa operadora se destaca. Descubra por que ela está se tornando uma das queridinhas nesse seguimento e quais são os seus diferenciais.
Plano de saúde simples com cobertura nacional
Apesar de oferecer aos seus clientes diversas opções, a Amil conta com um plano simples e barato, com cobertura nacional. Isso significa que você pode contratar em qualquer região do país e ser atendido em qualquer lado.
Por se tratar de um plano simples, ele conta com todas as coberturas básicas obrigatórias por lei, que são determinadas pela Agência Nacional de Saúde (ANS).
Plano de saúde premium acessível
Se você busca por um plano de saúde com mais vantagens e benefícios, a Amil conta com opções de ponta. Os seus produtos premium são bem mais caros, mas considerados acessíveis dentro do segmento.
Serviço Amil Resgate, transporte hospitalar reconhecido pela Joint Commission International
A instituição internacional que avalia os serviços dos planos de saúde reconhece a qualidade do serviço Amil Resgate. Esse é um serviço que conta com veículos de transporte próprios, como ambulâncias equipadas e até mesmo aviões.
Nota alta no Reclame Aqui,
A nota média da empresa no Reclaque aqui é de 7 pontos, o que é considerado bom para um plano de saúde. Além disso, mais de 70% das reclamações são resolvidas de forma satisfatória, o que demonstra o interesse da empresa em resolver conflitos.
Entre os melhores planos de saúde da atualidade está o Bradesco Saúde. Essa instituição financeira também oferece soluções para pessoas e empresas que querem se proteger dos riscos do dia a dia.
O Bradesco Seguro é um plano completo, com vários produtos, que variam de preço. Assim, você pode escolher a opção que melhor se ajusta às suas necessidades e orçamento disponível.
Opções de reembolso para todos os planos
Um dos grandes destaques do Bradesco Saúde é que todos os planos oferecidos contam com opções de reembolso. Assim, se o cliente faz uma consulta ou procedimento fora da rede, pode solicitar o valor de volta.
Para saber as condições específicas para o reembolso, os clientes devem consultar o contrato. Geralmente são estabelecidos limites máximos para que o benefício seja solicitado.
Ampla rede credenciada nacional
A rede credenciada dessa instituição é grande, formada por vários hospitais, laboratórios e clínicas de qualidade. Assim, os clientes podem ser atendidos de forma rápida e eficiente, sem a necessidade de esperar muito pelo serviço.
Nota alta no Reclame Aqui
A pontuação média do Bradesco Saúde no Reclame Aqui é 7, o que é considerado bom. Mais de 70% das reclamações são resolvidas de forma satisfatória e muitos clientes afirmam que voltariam a fechar negócio.
Essa é uma operadora de plano de saúde que está se destacando no segmento, oferecendo a seus clientes uma série de produtos nacionais. Os valores cobrados estão na média do mercado, sendo possível encontrar até mesmo planos mais baratos.
Destacamos abaixo as principais informações sobre essa operadora, para que você entenda o motivo de ela estar entre as melhores planos de saúde da atualidade.
Contratação or CNPJ
Diferentemente da maioria dos planos de saúde que permitem a contratação apenas com o CPF, na NotreDame você consegue contratar usando o CNPJ. Isso é ótimo especialmente para pessoas jurídicas, sejam empresas ou microempreendedores.
Convênios básicos com cobertura nacional
Mesmo nos planos mais básicos, os clientes contam com cobertura nacional. Assim você pode buscar atendimento em qualquer região do país. E por se tratar de uma grande rede de cobertura, você não ficará desamparado.
Opções de planos de saúde premium com acesso a grandes hospitais brasileiros
Outro grande diferencial está nos planos premium, que são voltados para pessoas com maior poder aquisitivo. Ao fazer a contratação, você poderá ser atendido em grandes hospitais brasileiros, com os melhores profissionais da área da saúde.
No entanto, essa comodidade vale apenas para os planos mais caros da operadora. Os valores podem chegar a mais de R$5 mil reais mensais por cliente. Nos planos mais básicos, o atendimento acontece em instituições tradicionais.
Nota alta no Reclame Aqui
No site Reclame Aqui, a NotreDamne conta com uma pontuação elevada, sendo de 8. Isso é considerado muito bom, tendo em vista que as demais operadoras geralmente ficam com a pontuação 7.
Já o índice de soluções em casos de reclamações é de quase 90%. Isso demonstra que a seguradora está sempre em busca de soluções para os problemas relatados por seus clientes.
Não poderíamos fazer uma lista de melhores planos de saúde da atualidade sem mencionar o SulAmérica, uma das opções mais recomendadas do mercado. Existem opções para pessoa física e também para pessoa jurídica.
Por se tratar de um plano de saúde conhecido nacionalmente e até mesmo internacionalmente, ele possui um grande número de clientes. Ao fazer uma cotação você terá acesso a planos que vão desde o básico até o premium.
Mesmo nos planos mais simples os clientes contam com muitos benefícios. Listamos abaixo alguns dos diferenciais dessa empresa:
Contratação online
Quer fazer a contratação do seu plano de saúde sem sair de casa? A SulAmérica oferece um processo simplificado e digital de contratação, completamente online. Assim, você pode escolher o seu plano de saúde e contratar de forma remota.
Abrangência nacional em todos os planos de saúde
Os planos de saúde dessa operadora são todos nacionais, o que significa que possui cobertura em todo o território brasileiro. Dessa forma, ao contratar você poderá ser atendido em qualquer Estado da federação e Distrito Federal.
Desconto de até 30% no primeiro mês de adesão
Para estimular o ingresso de novos clientes, essa operadora conta com grande vantagem: um desconto de até 30% no primeiro mês. Assim você começa pagando pouco, economizando dinheiro.
Desconto em vacinas, nas redes de clínicas parceiras
Outro ponto interessante é o desconto para vacinas. Além das vacinas obrigatórias por lei, os planos de saúde contam com descontos em diversas outras vacinas, o que facilita o acesso por parte dos clientes.
Nota alta no Reclame Aqui
A pontuação do plano de saúde SulAmérica no Reclame Aqui é alta, sendo de 8 pontos em média. Além disso, mais de 80% das reclamações conseguem uma solução interessante.
Para finalizar a nossa seleção de melhores planos de saúde da atualidade, vale a pena mencionar a Hapvida. Apesar de não ser um plano nacional, ele é muito presente especialmente na região norte e nordeste do país.
Assim, a sua contratação é recomendada por pessoas que não viajam muito e por isso não precisam de cobertura nacional. Por ser um plano local, os preços e condições podem ser mais interessantes para os contratantes.
Baixo custo em todos os planos de saúde ofertados
Conforme mencionamos, um dos diferenciais do plano de saúde Hapvida é o custo baixo. Geralmente os planos nacionais cobram bem mais pelos serviços, tendo em vista que oferecem atendimento em qualquer região do país.
Já esse plano de saúde, por ser mais regionalizado, conta com preços considerados muito mais acessíveis.
Rede de hospitais próprios
Mesmo não sendo um plano de saúde grande, ele conta com uma rede de hospitais próprios. Dessa forma, os seus clientes podem ser atendidos com muita comodidade.
Em anúncios recentes, a empresa declarou que está em processo de aquisição de novas empresas, para expansão da sua rede.
Centro especializado na área de pediatria
Além dos hospitais que fazem parte da rede, esse plano de saúde conta com um centro especializado em pediatria. Essa é uma comodidade muito grande para os clientes que precisam de atendimento nessa área de especialização.
Plano odontológico com serviços de prevenção incluso nos planos de saúde
Alguns dos planos oferecidos contam com serviços odontológicos preventivos já inclusos. Esse ponto é interessante especialmente para aqueles que não possuem condições de contratar um plano de saúde e plano odontológico ao mesmo tempo.
Nota alta no Reclame Aqui
A pontuação dessa operadora no site de reclamações Reclame Aqui é superior a 7. Além disso, mais de 80% das reclamações são resolvidas de forma satisfatória entre a empresa e os clientes.
Conclusão
Nesse guia listamos os melhores planos de saúde da atualidade. Como você pode ver, existem muitas opções interessantes para você que está em busca de um plano de saúde.
Veja mais Unimed fortaleza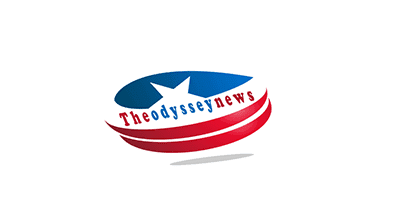 8 unique tips for choosing the best carpet for your home in 2021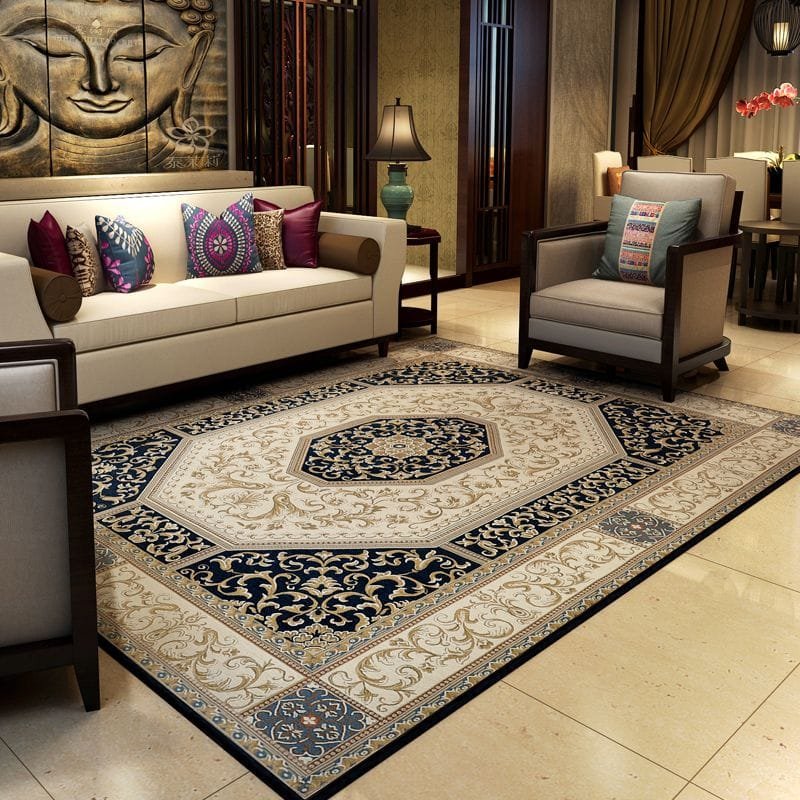 You cannot ignore the floors if you want to make your room look perfect. The beauty of the floors is enhanced by proper carpets or rugs. The carpets embrace the floors with the utmost care. As a result, the floors can be saved from damage too, all thanks to the carpets.
But, there are various kinds of carpets and rugs available in the market. So, if you plan to buy the best carpet for your home but are unsure about which one to buy, then here is the post that will act as a practical carpet buying guide for you. 
This post will talk about several tips to select the best carpets and rugs for your home. It is not always easy to choose the best carpet because it has to look good, and the color and style should fit well with the rest of the decoration. 
The carpet is a crucial accessory that transforms the look of the space, makes the room comfortable, and additionally provides insulation in winter. The carpet is similar to jewelry that will deck up space in the most beautiful ways possible. 
The main thing you have to know is the ways to choose the right kind of carpet. So, below are the tips to choose the best carpet for your home. 
Tips for selecting the best carpet 
The kind of carpet will be determined by the shape and size of your house, the family members, your budget, and the ambiance you want to reflect. Different carpets serve multiple purposes, and after knowing your primary motivation to buy the carpet, the carpet selection will become much easier.
We list down some of the factors which will act as crucial tips that may help you choose the best carpet or rugs for your home.
The size of the room is essential. If the room is small, then you must go for a smaller carpet. If your room is large, then a larger carpet will be required. 
In small rooms, you can use rugs, which will cover a few selected portions of the floor and not the whole floor. If the floor is a little bit visible in the small room, then the room looks bigger than the actual size.
There are roughly thousands of color variations and designs of carpets available in the global market. However, if the color of the wall is in some darker shades, then it is advisable to buy some light or white carpet. 
If the walls are of some light neutral colors, you can either select an equally light color or a darker shade. Of course, a monochromatic look in a lighter room is much better than in a darker room. But we know that the contrast looks better.
If you have kids and pets in your home, then you must choose low-maintenance carpets. In case when there is a food stain on the carpet, you can remove it quickly. There are cotton, synthetic, and polymer carpets. You can choose Persian rugs as per your choice, and also as per the climate. You can select thinner carpets if the weather is too hot. You should go for Iranian traditional Persian rugs.
Carpets and rugs can be placed in the bedroom, living area, and stairs, and at other places. Depending on the usage and position you want to put the rug, and then you should choose a carpet. 
The one type of carpet you keep in the living area may not go well in the bedroom and vice versa. So, the carpet for the bedroom should be soft and subtle, but the same carpet may not work for the dining area. The carpet for dining or living space has to be a bit dense and harder, so it can last longer.
While selecting the Persian rugs, you can consider how and where you are going to place them.
The budget is essential because, without funds, you cannot get the carpet you want. Suppose, if your budget is five thousand and the carpet you selected is worth fifteen thousand, then it will be problematic.
We know that interior decoration is important, but that does not mean that you have to dig a hole in your wallet. So, you can plan the budget first and then start planning to purchase a carpet. We prefer not to buy any carpet that you find random. Before purchasing a carpet, there are certain factors that you need to consider. 
Take a look at loop piles.
Loop piles are precisely in which the yarn is formed into loops. There are many variations of the loop piles, such as formal, linear look, and ribbed pattern.
Random loop piles give the carpet a textured and casual look.
Consider your preferred fiber type.
Carpets are available in one hundred percent wool, wool-nylon mixes, and myriad synthetic fibres. Wool gives a cooler feeling in summer, and it is warmer in winter, while it is not necessarily more expensive. 
While talking of synthetic fibers, solution-dyed nylon is the perfect selection. 
Cut piles in the carpet include plush piles, which give a super soft feeling and look like velvet. If you want that squishy, luxurious feeling, you must choose dense, plush-pile carpets that are lovely but keep in mind they show footprints.
Conclusion
You can get to know the essential tips to consider while selecting the best carpets for your home. Our short carpet buying guide will help you to choose the best carpet for your home. Then, you can choose the rug based on your preferences and considering the essential factors.
12 Crazy Ways to Change the Colour of Your Home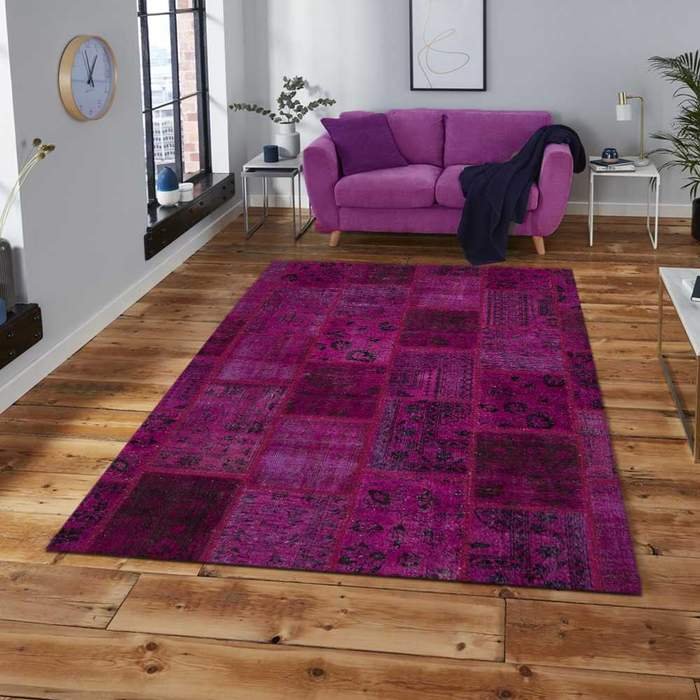 Dyeing your home's items is the perfect way to change up a room and give it a new look. Did you know that many home items can be dyed? Whether to even out a color or just for the sake of change, it's easier than you think! We've collected some of my favorite DIY dye projects from around the web and gathered links so that readers can try them too. The idea of dying home items isn't new, but it is a great way to change your space and make it feel fresh. Many online tutorials give you ideas to get started with this project. We have some ideas if you want to know how to dye fabric for a pillow cover, area rugs for a new look, or a tablecloth! Ready to get crafty?
1) Paint Your Furniture
Yes, this is an oldie but a goody. There are so many tutorials for painting furniture on the internet that it's hard to know where to start! Choosing colors or patterns can be fun and a great way to makeover your room with just some paint and brushes in hand. Painting an old furniture item will give it a new life, and you'll also get to experience the satisfaction of completing your DIY project. You can refresh your home or create a whole new look with just some paint and patience!
2) Dye the Old Wooden Vase
If you're looking for a new, inexpensive way to bring color into your home without having to buy anything, try this. You can take any old vase or large jar that's made of wood and dye it with some water-based acrylic paint tinted the color of your choice! This is an easy project as all you need are two coats of paint and a couple of hours to let it dry. This project is perfect for those looking for an easy way to create color in their home with something they already own, without having to buy anything new! You can take any old vase or large jar that's made of wood and dye it with some water-based paint for a fresh and new look.
3) Paint Your Old Candle Stand
Painting an old or worn-out candle stand is a great way to add some color to your home while also making the candle holder look sleek. Apply two coats of paint with drying time in between, and you're all set!
TIP: Add layers of clear coat for extra protection on acrylic-painted furniture (or even painted walls) so that it doesn't scratch easily or fade.
4) Dye Old Rugs
Renew the old rug in your house by dyeing it. You can do it in many ways. A few quick and easy options include using food coloring or dyeing material with an old rug hanging over the bathtub so that you can soak it longer than just about anywhere else! If you have old or worn-out oriental rugs, you can take them to a store like Carpet One that offers rug dyeing, and they'll help make your old rugs look new again.
TIP: To make sure the color looks great on any rug, it's a good idea to test the dye on an old rag before doing anything else.
5) Paint Rattan or Wicker Accessories
Rattan or wicker accessories can be painted to match your new room color. It is a great option for old items that need updating and doesn't want to spend tons of money on new ones. There are plenty of other ways to change the look and feel of your home without spending any extra time or cash. Painting wicker and rattan furniture are also one of them.
6) Paint Hanging Planters and Pots
Paint hanging planters and pots bring color and life to your home. Give them a new and fresh look by painting them in colorful hues. It also makes your house look more alive and colorful. You can also add a different plant to your garden or add flowers in the pots and planters.
7) Tapestries
Another option to think about is a tapestry to change the color of your home. These typically come in two pieces, and you can hang them as curtains or use one piece on the wall near an entranceway, for example. It also adds a nice pop of color to the room without too much time or money invested.
8) Dye a Jute Basket
Jute baskets are a great way to store items, and they can be dyed in any color, so you don't need to buy a new one. You have to soak the jute basket in hot water with some clothes dye for about an hour or until the desired color is achieved. It also makes it a unique piece that won't get mixed up with other baskets. A dyed basket is used for an outdoor space as well.
9) Paint an Old Dresser
Paint an old dresser in a new color and add some knobs. This is also a way to liven up the room without buying something brand-new. Paint it with your favorite colors or paint different parts of the dresser different shades for maximum effect! A colored dresser creates a vintage retro vibe in your home. It is also the best pick for the entrance.
10) Painting faux Flowers
Faux flowers are a quick and easy way to spruce up your home! Painting faux flowers is an excellent way to create a new flower arrangement. You can also paint the leaves in different shades of green for added effect. It will completely change the vibe of your home.
11) Decorate with Gold or Silver Candles
Have some fun by adding gold or silver candles into your home decorating scheme! You can make your custom candles by coloring plain white with metallic paint in silver or golden tones. Or you can buy some gold or silver candles from a store and add them to your home decorating scheme!
12) Change the Handle on Your Door
Change your door handle to match your colored dresser! This will give off an even more retro vibe in your home, which is great for vintage lovers out there. The different colors of doors can also make it easy to identify where each room leads as well!
Wrapping Up
With different colors adding new life to your home, you'll be able to transform it from drab and dull into a cheerful space. It doesn't take much work either! Add color to your home with throw pillows on the couch or chairs in certain rooms, paint one wall a bold shade before painting the rest white, or buy rugs for each room at RugKnots. Take some time today and think about how changing up your home's vibe will make you feel so happy when you walk through the door after a long day outside. What do you envision?