OPPO Best Android phones of 2021 in UK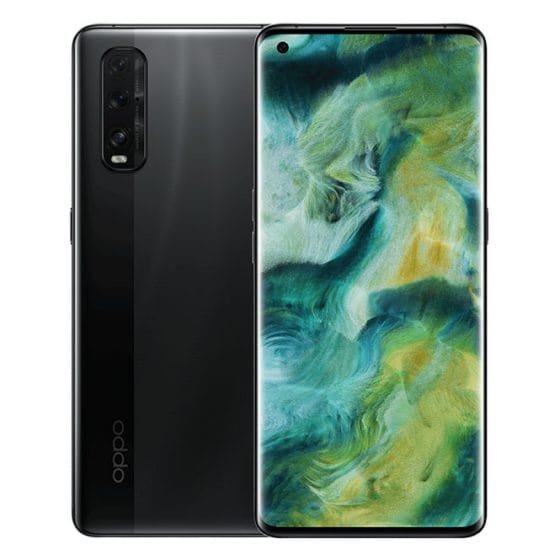 New Year has a lot in tech space, and if we talk about the android phones, there are even much more options that you get. Oppo smartphones make a great phone contender for versatile and budget mobiles in UK. The modern-day usage of mobiles leads to an easy usage of AMOLED display, 5G connectivity and even foldable screens.
If you are wondering about which smartphones to prefer for the year 2021, this article might help you greatly. We have chosen Oppo mobiles as they entail everything a general everyday user require. Not only that, but you can get your hands on the most productive features and incredible cameras in their phone sets.
Whether you have heard or not about the Oppo Find X2 Series, we are sure you would love it for its amazing performance. The Oppo Find X2 series mobile phones are exclusively built for creative and high-end users, who are always finding new things in a phone. Out top 2 phones list today, will feature two of the most impressive mobiles in the market. Oppo Find X2 mobiles make it to the top spot for best android phones of 2021.
Find X2 Pro 5G
12GB RAM+512GB ROM
Rear Camera: 48MP, 48MP
Front: 32MP
Qualcomm Snapdragon 865
Android 10.0
Battery Capacity: 2*2130mAh
The Oppo Find X2 Pro tops our list of best smartphones in UK. It features a massive RAM of 12GB with a vast combination of 512GB storage. The processor of Qualcomm Snapdragon 865 provides a flagship-level processing for medium to intense activities. On the top of that, you get 48MP main sensor camera packed with the ultra-wide 48MP lens and a 13MP telephoto lens.
With its latest android operating system, Android 10, you are getting a great overall performance speed along with SDG 865. While one of us are always after the best camera smartphones, the Oppo Find X2 Pro is the real camera champ. With its high-quality camera you can capture professional images, record elite videos, and get the best photography experience.
This Phone also got popular for its 5G connectivity which makes it pretty much unique as compare to others. You can connect the phone with multiple networks with double the speed and power. Plus, this phone includes Ultra night mode and Ultra steady video pro mode in its camera system. These extra features allow this Oppo mobile phone to get the ultimate camera quality that can be expected from the remarkable phones.
Find X2 5G
12GB RAM+256GB ROM
Rear: 48MP, 12MP, 13MP
Front: 32MP
Battery Capacity: 2*2100mAh
Android 10.0
GPU: Adreno 650
If you are thinking about getting your hands on equivalently powerful phone as the Find X2 Pro, but in a little less budget, then Find X2 is for you. This phone surrounds every high-end feature in its system, other than few dissimilarities. The Snap dragon 865 processor is power packed in this Oppo phone for faster productivity and great overall speed.
From what we observed, the phone also features a versatile triple rear camera setup which includes main 48 MP sensor, 12MP Ultra-wide lens and 13 MP telephoto lens. The front camera of this Oppo smartphone packs a 32MP AI-focused camera which involves many modes like AI beautification and fill light mode.
The premium and glass metal design of the Find X2 provides it a classy attire, with the best-in-class screen. It has got plenty of power with its massive 12GB RAM and a supportive storage of 256 GB ROM. Additionally, the battery comes with fast charging getting the mobile charged in approximately 38 minutes. You can use the mobile all day long, and even till midnight if you use it in between the intervals.
Best Oppo Android Phone Deals – Bottom Line
Get your favorite Oppo phone, in better prices and amazing new year deals at official Oppo online UK Store. Our above-mentioned top 2 picks are the remarkable choices if you need your phone to rock every feature. You can overview the full specifications and customer reviews, directly from their online site in UK.
7 Important Tips for buying a PC from online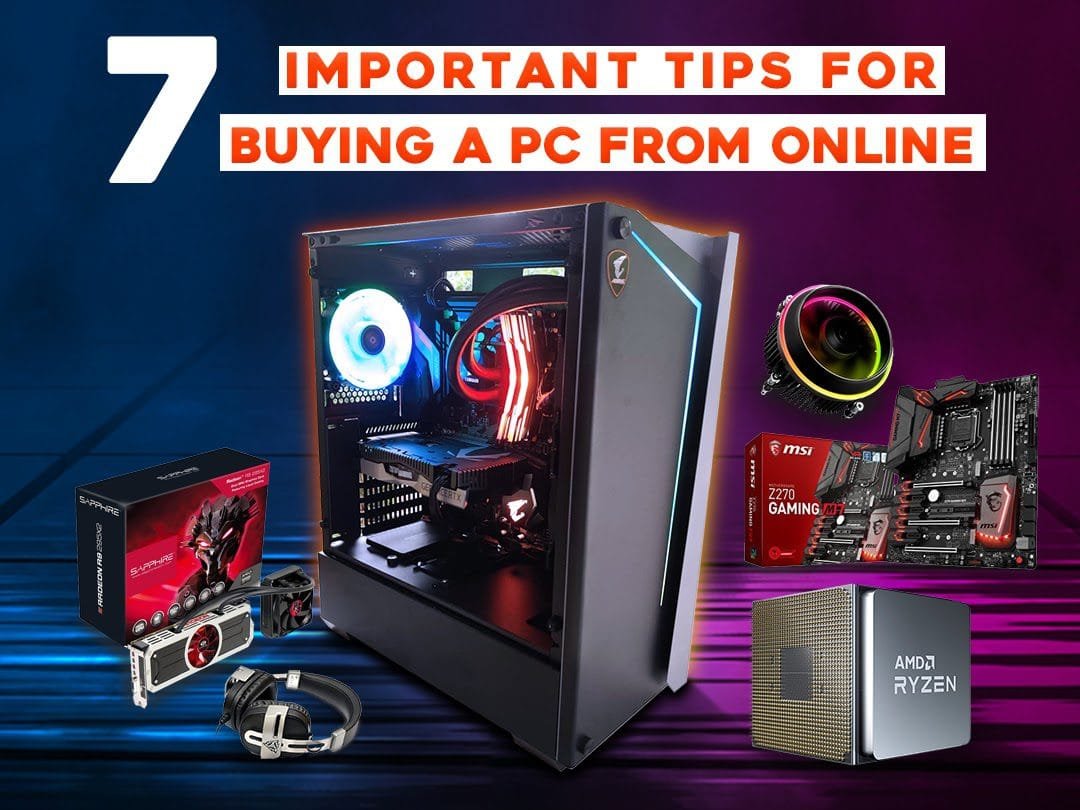 When you buy a new or used computer for your home or office, It's not a very easy thing. There may seem like an endless number of options to choose one, but you want to make the right purchase for your smart home or office, so you do not waste time or money. Every office and every user has different needs for both hardware and software – make sure you get a little bit of knowledge before you start shopping.
Here are seven tips to help you to buy a computer:
No 1. Decide if you buy from an e-commerce site or online store
Whether you buy a computer from an online shop depends upon your comfort level with the purchase of a product you have not seen, especially an expensive product. I feel very comfortable buying a Gaming PC from an online shop. You will find a wealth of information via reviews from your fellow consumers. Online reviews are valuable regardless of your location. Suppose you are purchasing a laptop or desktop computer that differs from the product you currently use (switching to a touchscreen or tablet computer). In that case, I recommend visiting a store in person to try it out. You may still decide to make your purchase online, but you will have the added benefit of trying the product out before you buy it.
No 2. Select the right operating system for your PC
What type of operating system is best: Mac, PC, or Chrome? When you are choosing a desktop or laptop computer for your home or office, I recommend selecting the option you are most accustomed to using. Also, you may wish to choose a perfect computer operating system that matches your smartphone's operating system. There are various benefits to syncing files and information you use daily on your smartphone with your computer – Apple iCloud storage, for example. It is also essential to consider what types of software you need for day-to-day business to ensure that your chosen operating system supports it.
No 3. Decide one from a desktop or laptop computer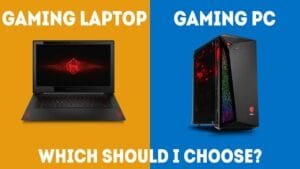 Most of the time, Laptop and Desktop computers have the same capabilities to do work, and you will find that most of the desktop computers are smaller than they were in the previous year. No longer will you need a large casing for a desktop pc. If you want to stay put with your working environment and do not wish to bring your computer out in the field with you, you may choose a desktop. The benefit to having a desktop is that it's easier and more affordable to repair and upgrade than a laptop computer. However, if you need to go outside for a job or education purpose, a laptop is your best option.
No 4. Choose a perfect processor from various core systems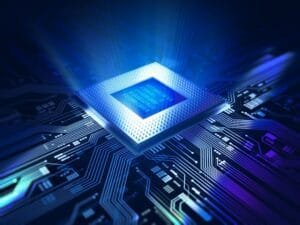 You can choose the right one from many different types of processors such as Core i3, Core i5, Core i7, Core i9. But if you don't understand what the processor is and how it works? The processor is the computer's logic unit of a central processing unit (CPU). It's called the brain of a computer and carries out all the computational processes. The processor helps to run programs. The higher Gigahertz (GHz) and the number of cores, the faster the processor is.
No 5. Choose a perfect processor from various core systems
The Random Access Memory (RAM) can also impact your computer speed. Measured with gigabytes (GB), RAM is the most common type of computer temporary memory. It accesses your computer to allow the data it needs without using the (HDD) hard drive. Computer programs and internet browsers allow RAM to help running processes. The higher bus of RAM, the better your computer can manage these programs, but there are limitations to the bus of RAM you can have based on your computer's specifications. It is important to know that you may not need a huge RAM bus. Look at the specifications of the software you use the most requirements. Good review and specifications can help serve as a guide for your personal needs.
No 6. (HDD) Hard disk drive storage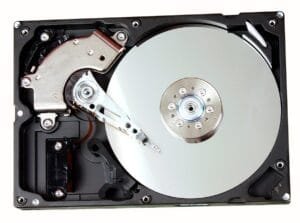 RAM is different from your hard disk drive storage. RAM serves more like your temporary or short-term memory, while your hard drive is your Permanent or long-term memory. How much hard drive storage you need depends on your existing computer use and how much you plan to store. You can now get computers with several terabytes (TB) of storage. A solid-state drive (SSD) tends to be faster than a traditional hard disk drive but has limitations on storage space. If you rely on cloud storage, the number of hard drive spaces you need may not be as important.
No 7. (HDD) Hard disk drive storage
When you used your CD/DVD drive last time? Maybe that was used for a long time ago. You may don't need to use it next time, saving space and reducing wastage data when choosing a laptop. USB cables continue to be standard ports for PCs, but make sure you use the most recent high-density cables to avoid inconsistency and damage to your pc devices. One other consideration if you need a built-in SD card reader or comfortable using a USB attachment. A built-in reader is convenient when transferring data from your pc equipment to your management software. Some other regard is whether you need or want VGA and Ethernet. While HDMI is the new standard, you may find that older systems only have VGA access (although there are VGA to USB adapters). Though most devices have wireless connectivity, an Ethernet connection is more reliable.
Conclusion:
On the way to the perfect PC, you always have to ask yourself whether you buy the hardware and assemble the Computer yourself or alternatively buy a complete system. Anyone who is up to date in terms of hardware will check their compilation for compatibility. However, if you are totally new or you don't have enough technical knowledge then you can build your Computer by using an online PC Konfigurator.
How to get out of debt without dying trying
Planning and discipline, your best allies
Have you been in debt at some point in your life?
Many are the people who at least once have had to face a financial crisis, either due to an unemployment problem, a health problem, or simply because they overspent and lost control of their debts, which now drown them.
According to a basic financial rule, the payment of your debts should not be more than 30% of your net income, since otherwise, you could fall into a situation of insolvency.
If you are in debt and this has become a situation that overwhelms you, produces stress, and takes away your sleep, do not despair because it is true that getting out of debt is not easy, but with discipline and planning, you can always overcome them. The most important thing is that you recognize that you are in a debt problem and do not wait for your accounts to be sent to a collection agency.
And it is that being in debt is not always bad, although it sounds strange, there is also good debt and it is one that you use to increase your wealth, for example: buying a house, remodeling your home (which gives it greater value), acquiring a car, etc.
It is clear that there is no universal plan to get out of debt and the strategy must be according to your particular situation, so at Proteja Su Dinero we want to make some recommendations for you to take the one that best suits you:
List your debts
Get out your bank statements and make a list of all your debts. Write the name of the card, the total balance of the debt, the interest rate, the minimum payment, and the due date. For this we can suggest two formats:
Put the debt with the highest balance first and then the rest in descending order. Concentrate your efforts on paying the highest debts, pay more than the minimum, and assign to the other accounts at least the minimum payment, do not stop making the monthly contributions to keep up to date.
Order them according to the highest interest rate. In this way, you will spend the most money to pay off the most expensive debt. Without a doubt, this is the best strategy in financial terms, since you will pay off the debt that generates the most interest first.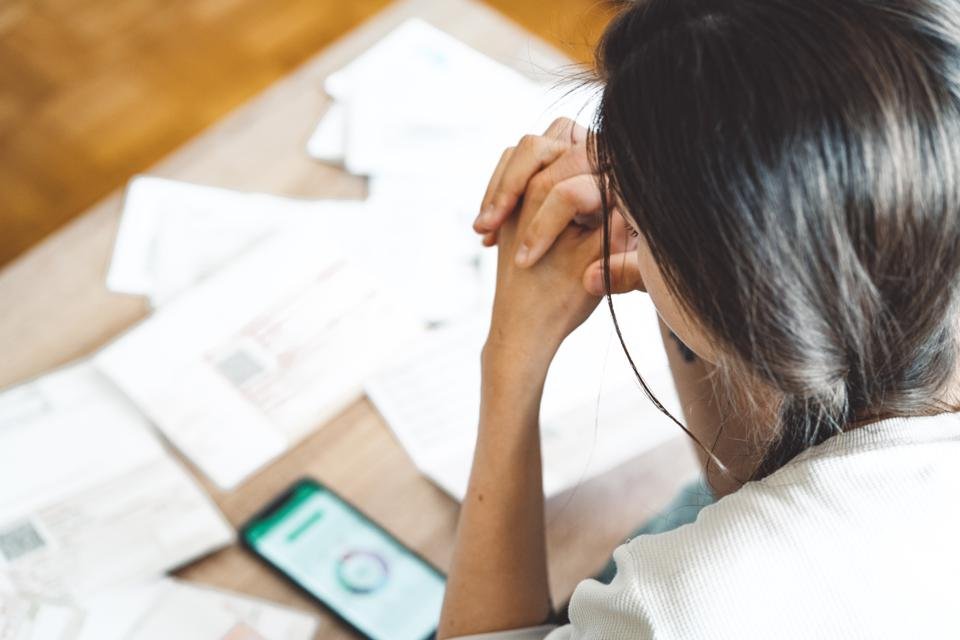 Make a budget
The first step to take control of your financial situation is to know how much money you spend, and then define the amount that you can allocate to pay your debts. Make a list with the total amount of your monthly income, then fixed expenses (rent, tuition, gas, electricity, telephone, etc.), and finally variable expenses (transportation, entertainment, clothing, shoes, etc.).
Establishing a detailed budget that accounts for all your expenses, no matter how small, will also allow you to determine where you can cut them. The most advisable thing is that you start by reducing unnecessary tastes and expenses, without this meaning that you will stop having a good time, it is not that you no longer spend, just that you do it in moderation. For example, you can reduce the number of times you go to the movies or eat, cancel pay-TV or reduce your mobile phone plan.
Pay more than the minimum
To get out of this complicated situation as soon as possible, you must allocate as much money as possible to pay your debts and it must be enough to cover the minimum payment and a little more.
Consolidate your debt
This option allows you to group your debts in a single account. Check which bank offers you the best conditions (CAT, lower interest rate, etc.) and ask them to transfer the balance of several credit cards to a single plastic, in addition to having greater control of your payments, this will allow you to save commissions yearly. Not all Financial Institutions offer this benefit, so ask the bank of your choice if it handles the program and under what conditions.
Save the cards
If your goal is to stop getting in debt, avoid continuing to use credit cards at all costs. Leave the plastics stored in a safe place, or if possible, destroy them to eradicate the temptation to use them and get used to doing all your purchases in cash.
Restructure your debt
Compared with consolidation, restructuring seems at first glance more advantageous, because the creditor institution can reduce the amount of your debt and even eliminate the interest generated by it. However, the negative side is that it will leave a bad record on your credit history, so it will always be better to pay off the total of your debts.
Request a fixed payment plan
This option allows you to "lower" the amount of the payment that you must make each month, the benefit is that the interest on the debt will no longer generate more interest. This facilitates the payment of the debt in a much shorter time than if you only made the minimum payments. Financial Institutions usually handle terms ranging from 6 to 60 months. It is important that once you establish this plan with your creditors you do not use your cards again, since otherwise, you will increase the amount of your debt and you could fall into a situation of insolvency again.
Make your card your best ally
If you know how to handle them, credit cards are one of the best credit options, since they allow you to finance yourself for up to 50 days without paying a peso of interest. In addition to this, they offer you some benefits such as generating points with which you can pay your annuity, obtain plane tickets or have travel insurance. Likewise, they allow you to domicile the payment of services, thus saving you the transfer to a branch.
5 Strange Car Design Terminology, Description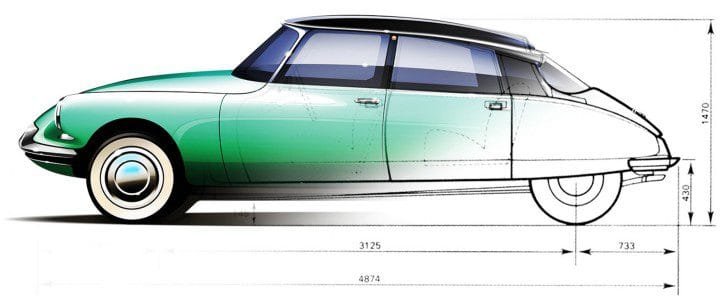 Every discipline has its own jargon, and so does car design. These are five of the most interesting terms from the car designer's vocabulary, "translated" into plain English.
DLO or daylight opening
Nothing beats a well-placed acronym and sounds smarter than a meeting companion. DLO, or Daylight Opening, is probably the worst example. The term probably comes from architecture, but today's car designers use it to describe the glass area on the body side of the vehicle between the first and last roof pillars. A widespread visual trick is to finish one or more roof pillars in black and visually connect the glass plates to make the "DLO" look bigger than it really is.
Pillars A, B, C
The columns that support the roof are alphabetically identified in the order of "A" for the columns other than the windshield, "B" for the columns behind the front entrance, and "C" for the rearmost columns. Station wagons, minivans, and SUVs also have "D" pillars due to the roof extending further back, requiring more structural support.
Beltline

The "belt line" is the ideal line connecting the bases of the side windows and is an important graphic element of car design.
shoulder

Car designers have applied quite a few anatomical terms to vehicle parts, but perhaps the strangest because the "shoulder" is below the "beltline."
With the exception of minivans and small cars, as part of the vehicle's "mission", the interior space needs to be maximized relative to the outside dimensions, but the body extends beneath the side windows.
This is something designers can't have enough to make the car look more "planted" and have a more aggressive "stance" on the road … at the expense of internal space. Its surface area is called the "shoulder" and is especially noticeable in cars disguised as sports.
From dash to axle

This is the distance between the front wheel spindle and the car dashboard. Its aesthetic importance comes from its impact on car proportions and the way it "reads" the shape of the car. Since the 1900 Daimler "Mercedes" first placed the
engine under the steel bonnet in front of the driver, the long front end has visually suggested a powerful engine, speed, and status. This hasn't changed, given that even the innovative Tesla Model S is compliant with the visual language of 100 years ago. Still, you may see this concept gradually disappear as we move to the mass adoption of electric vehicles.