Online Therapy Review Ask The Experts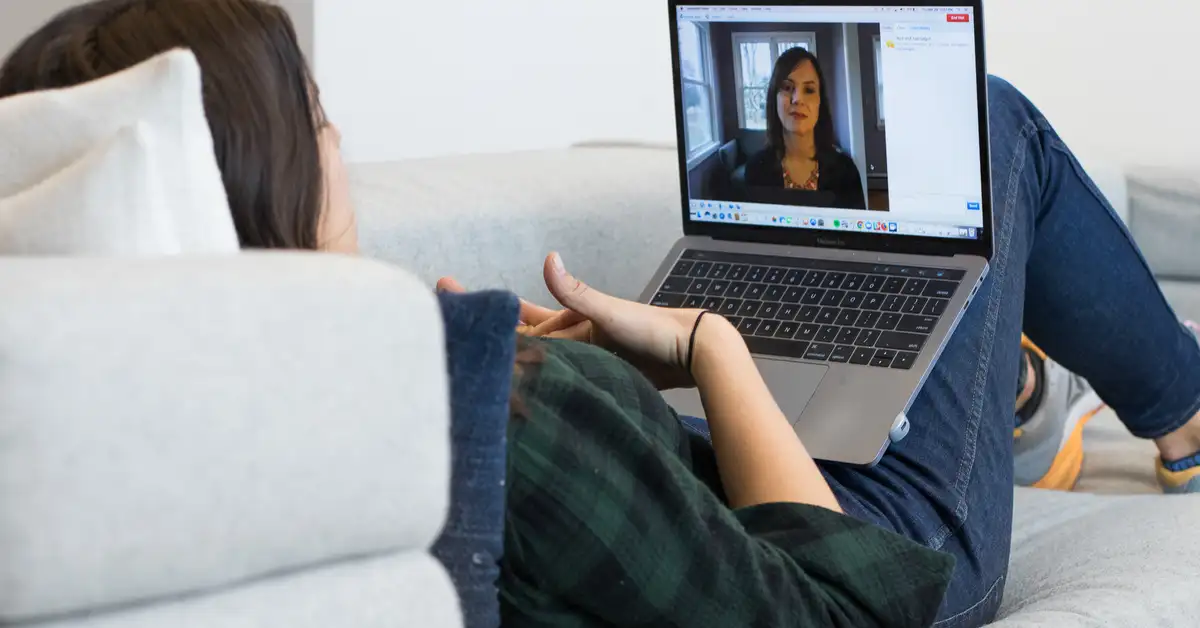 Most people are frustrated by online therapy because the sessions are impersonal and ineffective. That's because a few hours of online chats and messaging isn't enough to help you understand yourself and find ways to heal, cope, and hope.
Online Therapy is different. It doesn't give you "someone to talk to", but a comprehensive support system. This includes personalized counseling where you stay in touch with your therapist in between sessions, worksheets, resources, journals, and more.
Is Online Therapy for you?
This website is ideal for anyone who seeks emotional healing or greater emotional well-being. Consider it if you:
Are you dealing with anxiety, depression, trauma, panic attacks, or other disorders that are affecting your work, relationships, and quality of life

Are you going through a significant change such as a divorce or change in career, and are seeking clarity, closure, or guidance as you rediscover yourself

Need family or relationship counseling to deal with conflict, communication problems, or negative patterns

Want to recognize and break self-destructive habits, thoughts or feelings, such as substance abuse, eating disorders, insecurity, etc.

Are you dealing with too much stress and are feeling its effects on your life—ex. Mood swings, insomnia, emotional eating, etc.

Need "life coaching" in an area, such as being more assertive, managing your anger, or developing healthier relationships
Since the counseling services and resources are online, they're accessible and can be done at the most convenient time and a comfortable pace. So, if you've never had counseling, you can do things as you're ready for them.
Even if you have tried other forms of therapy, or are already seeing a clinical psychologist or psychiatrist every few months, this website's unique approach can provide additional support and resources.
What we like about Online Therapy
Many problems can't be solved by taking a pill or seeing someone every few weeks. It takes time for people to become comfortable with a therapist. Sometimes, it's a struggle to even know what you're feeling or find words to describe it.
Also, being able to identify the problem or talk about it still leaves the question of, "How do I overcome it? What can I do right now to feel happier, stronger, and more in control of my life?"
However, Online Therapy is set up to overcome those "barriers."
Personalized counseling
All the therapists are licensed, trained, and experienced in cognitive behavioral therapy. You can read their profiles and pick a counselor you feel most comfortable with.
Multiple ways of communicating with your counselor
Aside from live calls or chats, you can also message your counselor if you have any questions or thoughts. That's very helpful when you have an AHA moment or a triggering experience that you need help processing—and certainly helps build the trust and rapport that can lead to a more fruitful counseling experience.
Fast feedback
 Unlike clinical settings, you don't have to wait until your next session to speak to your counselor. If you send a message or submit a worksheet, your therapist will reply within 24 hours from Monday to Friday. In many cases, they respond within just a few hours.  You can also read previous feedback.
Practical tools
The worksheets contain questions that help you identify patterns of thought traps holding you back. You also have a journal, an activity plan, and yoga videos—all of which can help you release stress, express yourself, and add more joy into your life.
Concrete, trackable progress
Since you closely coordinate with your therapist and have a daily journal and activities, you can easily see where you are at your journey: how much you've grown, where you still need more support, and areas where you may have backslid and need to revisit.
Affordable rates
Online Therapy is less expensive than the cost of face-to-face sessions at a clinic. You also avoid other costs, such as transportation or taking the day off to see someone during clinic hours.
Accessibility
If you're busy or live in an area that's not near a clinic or hospital, finding a therapist or making time for the sessions can be challenging. With Online Therapy, help is just a click away.
What we don't like about Online Therapy
While we think this is one of the best online counseling services we have tried, there are some limitations to the online medium.
Not suitable for some types of patients
Children or people with special needs may not be able to advantage of the website features fully. In addition, we wish some worksheets are age-appropriate or activities like art therapy or online play that may appeal more to some types of learners.
No evening or weekend clinic hours
The therapists are available eight hours from Monday to Friday. Ideally, there are slots available for people who are only free at night or on weekends because of school or their work, or even for stay-at-home parents who have their hands full with the kids until bedtime.
No community building
We would love if the website had support groups or forums so that members could meet other people who are going through similar situations.
Community support can be very healing and empowering. It can help people new to online counseling be inspired by others' progress. It can also make people feel that they can help others—which can build confidence and trust in oneself and is in and of itself very emotionally healing.
No options for prescriptions
The counselors of Online Therapy will not prescribe drugs. However, while cognitive behavioral therapy is often effective on its own, there are some cases where patients may need medication to control anxiety, depression, or other conditions.
While you can still use Online Therapy for psychological support, you will need to see another psychiatrist who may provide you with prescription medication.
Pros and Cons
If you're looking for an online counselor or are comparing online counseling with regular counseling, you can start with the list of pros and cons
Pros

Cons

Ability to contact counselor through various ways

Continuous support through messaging in between live sessions

Fast response

Diverse tools and resources

Affordable

Convenient

Not suitable for some ages or types of patients

No evening or weekend sessions

No community forums or support groups
What's included in the Online Therapy subscription?
Sessions with a qualified therapist. Your therapist will be there for you at every stage of your journey. Once a week, you will have a 45-minute appointment. You can choose the method you're comfortable with: video, voice only, or message only. In between, they will send activities and can reply to messages if you have questions, concerns, or feel stuck.

Worksheets. The worksheets are one of the best tools on the website. The questions can help you explore subconscious beliefs that drive behavior, identify patterns, or articulate feelings. You also get feedback on the worksheets, so you can process it to find greater insight or identify action points so you can break through barriers and take charge of your life.

Journal. Record your thoughts in the built-in online journal. Even if you write just a few lines each morning and evening, you'll be able to see patterns or become more comfortable with expressing yourself.

Activity plan. This is like an agreement you make with yourself to add experiences that can help you feel more positive, calm and empowered, i.e., meeting up with friends or going for a walk every day.

Yoga videos. This new feature promotes the mind-body connection. Yoga can help reduce stress levels and make you more attuned to your body and your moods.
Features
Weekly 45-minute live sessions

Unlimited messaging

Activities and resources for daily reflection and growth

Affordable monthly subscription fees
Final breakdown: 9.5/10
Considering its affordable rates, we're pleasantly surprised at the quality of care and the comprehensive treatment approach you can find at Online Therapy.
The journal and the activities are well-designed to help you become more self-aware and self-empowered. I've read many self-help books or tried online journal triggers. However, there is a huge difference when a trained counselor guides the activities.
The combination of live chats and unlimited messaging also makes you feel that the counselor understands you and supports you every step. This trust is critical for any therapy to succeed and perhaps one of the biggest reasons why Online Therapy will succeed where other websites can't.
We also liked the additional features, such as the journal and yoga. However, we hope they offer a forum or support group soon so that members can find support from the counselor and other people in the Online Therapy community.
All in all, this website is an excellent option for people who are looking for emotional healing and well-being. Even if it is online, it still seems very personalized and warm—and can bridge the digital distance to make every patient feel heard and supported.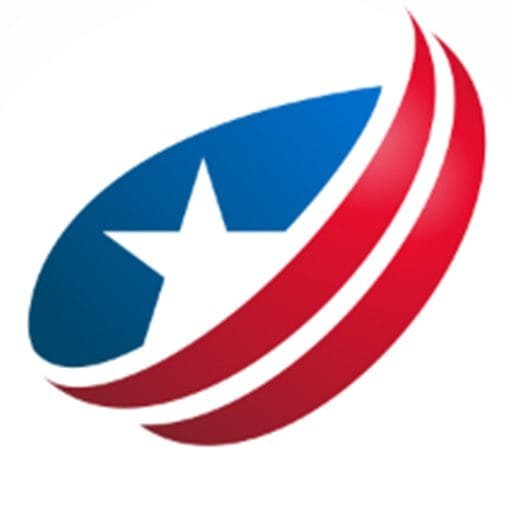 Odyssey has been the lead content writer and content marketer. He has vast experience in the field of writing. His SEO strategies help businesses to gain maximum traffic and success.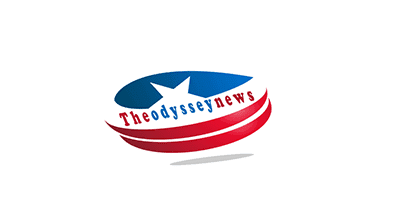 How to Use Turmeric for Skin Allergies
The golden spice turmeric has been used medicinally since ancient times. Curcumin, a therapeutic ingredient of turmeric, is mainly responsible for its health advantages. Curcumin possesses anti-inflammatory and antioxidant properties as a result of its chemical composition.
Although modern science is only beginning to investigate turmeric's benefits, many people think it has a number of applications for the skin and allergies as well. The complexion may appear glowing and smooth because of these qualities. Likewise, people also think that turmeric can restore your skin's natural radiance.
Curcumin, a powerful anti-inflammatory ingredient present in turmeric, helps to control allergy symptoms and reduce inflammation. You can use turmeric to cure moderate symptoms of allergic responses, though the best course of action relies on how severe your illness is. To discover if the herb benefits your allergies, you might want to give turmeric a shot at home. We are going to explore, the effectiveness of curcumin for allergies, how it acts, and its applications in depth here.
The Healing Power of Turmeric
The curcumin in turmeric can speed up the healing of wounds by reducing oxidation and inflammation. Additionally, it lessens how quickly your body reacts to skin wounds. Your injuries will heal more rapidly as a result. There have been many studies that show that turmeric helps collagen production and skin tissue tightening.
The publication Life Sciences advises the application of curcumin as part of an optimal formulation for treating skin sores. Curcumin also speeds up the process of wound healing since it encourages the creation of the growth factors necessary for wound healing. Therefore, you should regularly take the best turmeric supplement with black pepper if you suffer from skin allergies.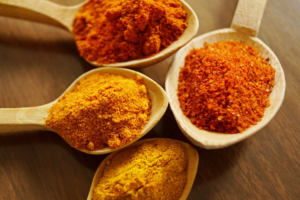 The following are several ways that turmeric can help you manage your allergies. So, let's take a look at some ways turmeric relieves allergies:
Helps in Curing Skin Problems
Turmeric's anti-inflammatory and antioxidant properties may benefit your psoriasis by reducing flare-ups and other problems. According to the National Psoriasis Association, you can take it directly or as a supplement. The organization advises consulting a specialist about the right dosage before attempting it. If you want to lessen pimples and any resulting marks, you might want to give a turmeric facial mask a try. The anti-inflammatory properties can relax the skin and target your blackheads. Scarring is also thought to be lessened by turmeric. Your face may benefit from this mix of applications if you have skin problems.
If you want to lessen acne and scarring, you might want to give a turmeric face mask a try. The anti-inflammatory properties can relax the body and target your pores. There is also a belief that turmeric can help to reduce bruises. Your face may benefit from this mix of applications if you have skin problems. A herb called neem was combined with turmeric in an earlier trial to cure scabies. Scabies is a skin rash-producing disorder brought on by tiny parasites.
Research on turmeric's potential to treat various skin problems is insufficient to draw firm conclusions. However, alopecia, eczema, lichen planus, as well as other skin conditions may benefit from its use. A study published in Therapeutic applications Research suggests more investigation into turmeric's impact on various skin diseases. The study of turmeric as a skin remedy is gaining popularity.
Healthy For Asthma Patients
Turmeric can cure allergies and asthma; the polyphenolic flavonoid curcumin, a component of turmeric, can regulate your immune response and stop mast cells from releasing histamine, which causes an inflammatory reaction and itching.
Helpful in Rhinitis
There's also a way to treat allergic rhinitis with turmeric. Curcumin can help with sneezing, runny nose, and other allergic rhinitis issues. People with persistent seasonal allergies saw curcumin improve nasal circulation in a two-month study.
Beneficial For Itching
Therapeutic curcumin is a good anti-itching treatment, according to a mouse study. It might lessen itchiness brought on by histamine release. The capsaicin receptor was inhibited by curcumin in mouse nerve cells. The blistering and unpleasant feelings are caused by TRPV1 neurons.
Turmeric can assist in keeping your skin healthy when applied topically and when consumed orally. This herb possesses antibacterial and anti-inflammatory qualities. It aids in the treatment of several skin disorders, including vitiligo, alopecia, eczema, hypersensitivity, and pimples. But for the best and most immediate results, use turmeric curcumin with Bioperine, as it gets absorbed by blood faster.
Before We Part!
There is little preliminary evidence to back the utilization of turmeric or its main ingredient, curcumin, to cure allergies, despite its possible health advantages. As a result, ground turmeric has a long history of usage in herbal remedies and is healthy to use. The topical solutions that contain turmeric often have the advantage of being suitable for both adults and children. Before consuming turmeric supplements, always consult a medical practitioner.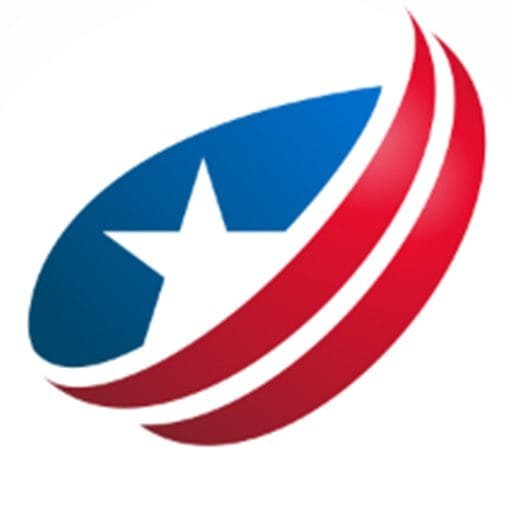 Odyssey has been the lead content writer and content marketer. He has vast experience in the field of writing. His SEO strategies help businesses to gain maximum traffic and success.
A medicine that helps people feel more awake is called modafinil.
The extreme drowsiness brought on by sleep apnea, narcolepsy, or working nights sleep disorder can be treated via buying or order modafinil.
In addition to the uses described in this medication guide, modafinil may also be utilized for various other functions.
Cautions
If you have ever had any kind of skin rash or allergic response while using modafinil or armodafinil, you should avoid it (Nuvigil).
Skin responses have been linked to the use of modafinil, and some of these reactions may be severe enough that they need medical attention in a hospital setting. If you develop symptoms such as a rash, hives, blisters, peeling skin, mouth sores, difficulty swallowing or breathing, fever, swelling in your legs, dark urine, yellowing skin or eyes, or swelling in your face, you should immediately stop taking this medication and seek emergency medical attention.
You Must Read This Before Taking This Medicine
Do not use this medication if you have ever had an adverse response to modafinil or armodafinil, including but not limited to a skin rash (Nuvigil).
Telling your doctor if you have any of the following conditions can ensure that buy modafinil is a safe choice for you to take:
chest pain is known as angina;
cirrhosis or another kind of liver disease;
kidney disease;
hypertension, cardiovascular disease, or a family history of heart attacks;
a family history of schizophrenia or another mental disorder; or
previous struggles with alcoholism or drug addiction.
It is unknown whether or not this medication may cause damage to a developing baby if used during pregnancy. You should consult your doctor if you are pregnant or trying to get pregnant.
Before ordering modafinil, there is some evidence that decreases the effectiveness of several birth control methods. During treatment, you may be unable to rely on hormonal contraception (including tablets, injections, implants, skin patches, and vaginal rings) to prevent you from becoming pregnant. While using modafinil, it is important to discuss with your healthcare provider the most appropriate forms of birth control for you.
It is unknown if modafinil is excreted into breast milk or whether it may be harmful to a baby who is being breastfed. If you are breastfeeding a child, you should let your doctor know about it.
It is illegal for anybody less than 17 years old to take the wakefulness-promoting drug modafinil.
The best way to take modafinil
Always be sure to follow all of the instructions on the label of your medication. It is not safe to use modafinil in higher or lower doses or for a more extended period of time than what is indicated. Modafinil will likely become addictive. Never, ever give modafinil to another individual, particularly someone who has a history of abusing drugs or developing an addiction. Keep the medicine in a secure location that will not be accessible to anybody else. It is against the law to sell or distribute modafinil in any form. To avoid being sleepy throughout the day, you should take modafinil first thing in the morning. If you need to address sleep disturbances during the workday, you should take it an hour before your shift begins. It would be best if you read all the patient information, prescription guidelines, and instruction sheets sent to you. If you have any questions, you should ask your doctor or pharmacist. Either with or without the meal is OK when taking modafinil.
In most cases, the duration of modafinil treatment is no more than 12 weeks. When treating drowsiness brought on by obstructive sleep apnea, a CPAP machine may be utilized in addition to modafinil. While you are sleeping, this device, which consists of an air pump coupled to a mask, will push pressured air into your nose in a gentle manner. Although the pump cannot breathe for you, its mild push of air may assist in keeping your airway clear and preventing blockage. If your doctor has not instructed you to cease using your CPAP machine while you sleep, you should continue to do so. The most effective therapy for your issue would be a mix of using a CPAP machine and taking modafinil. Modafinil will not address the underlying causes of obstructive sleep apnea, nor will it heal the condition itself. Always be sure to follow the advice given to you by your doctor for any further therapies for this condition. Even when taking modafinil, you should see your physician if you are still experiencing extreme drowsiness. Taking modafinil is not a replacement for obtaining the recommended sleep each night. Keep at room temperature and away from heat and moisture while storing. Maintain a record of the quantity of medication consumed from each fresh bottle. Because modafinil is a substance that may lead to addiction, you need to be aware if somebody is misusing your medication or taking it without a prescription.
Author: Dr. Pulakhandam graduated from the Mahadevappa Rampure Medical College in 1993. She works in Pensacola, FL and 4 other locations and specializes in Child and Adolescent Psychiatrist, Psychiatry and Adult, Child/Adolescent Psychiatry. Dr. Pulakhandam is affiliated with Lake Charles Memorial Hospital and West Florida Hospital.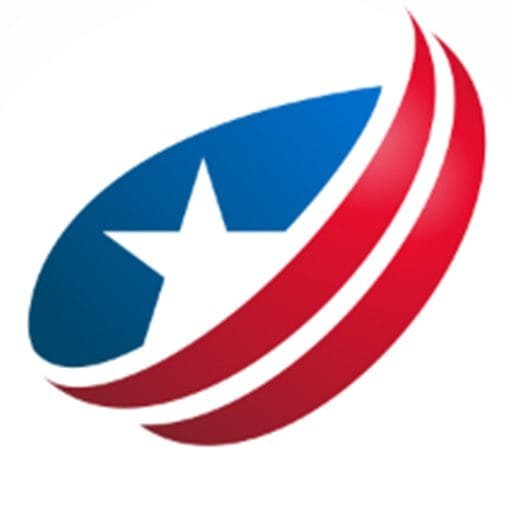 Odyssey has been the lead content writer and content marketer. He has vast experience in the field of writing. His SEO strategies help businesses to gain maximum traffic and success.
Finding the Right Coupons for Meal Time
A family meal plan isn't complete without coupons. Coupons are savings you have to seek out, so they reward intrepid planners by slashing the costs of a variety of different foods. Coupons aren't limited to the grocery store, either. Many takeout and delivery options have coupons that can provide an affordable and tasty meal on busy nights. From complete takeout feasts to mix and match pizza deals, here's how to find the best coupons for your family's needs.
The Power of Coupons
Are coupons really a better deal? The answer is a resounding yes. That's because of the secret of coupons: Most of the restaurant's customers don't look for them or use them, opting to simply pay full price. This allows savvy meal planners to cash in on discounts that chains and restaurants can't offer on every single order without losing money.
The Value in the Product
When considering your dinner and coupon options, it's tempting to look at the total cost above all else. However, the total is only half of the equation when it comes to making dinner decisions. You also have to look at the value of what you're getting for that amount.
For example, coupons for a small fast-food family dinner may total less than other options, but what are you receiving for that price? Can you use the dinner for leftovers? Is there a vegetable anywhere in sight? Probably not.
Papa Johns coupons, on the other hand, provide enough food for leftovers and are made from quality ingredients. Good pizza will survive a few nights in the fridge or half a day in a lunchbox. Look for deals that you can get more than one meal out of and foods that are made from filling ingredients.
Where To Find Coupons
To find current coupons for premade dinners, it's best to check a variety of sources. Some of these include:
Paper coupons delivered weekly in the mail
The 'coupons' section of a restaurant's website
Searching Google for a restaurant's name plus the word 'coupons'
Downloading a restaurant's app to your phone
Following a restaurant on social media
Joining a restaurant's loyalty program or mailing list
Using a coupon-finding browser extension such as Honey
Remember that coupons and deals are always changing, so check frequently for deals that will suit your family. One advantage of using coupons over other food cost-cutting methods is variety. With rotating deals, your family won't be stuck eating the same meal week after week.
Meals for Your Family
One of the biggest daily stressors for many families is what to serve for dinner. Coupons are an important tool to make this decision easier.
Remember that what you're getting out of the deal is as important as the price on the coupon. Think beyond the grocery store checkout aisle and use coupons to make the occasional takeout meal an affordable treat that takes the pressure off of the cooks in the family. After all, free pizza is a dinner even the pickiest eaters can agree on.
I am an experienced financial analyst & writer who is well known for his ability to foretell market trends as well.