Online Quran Tajweed Classes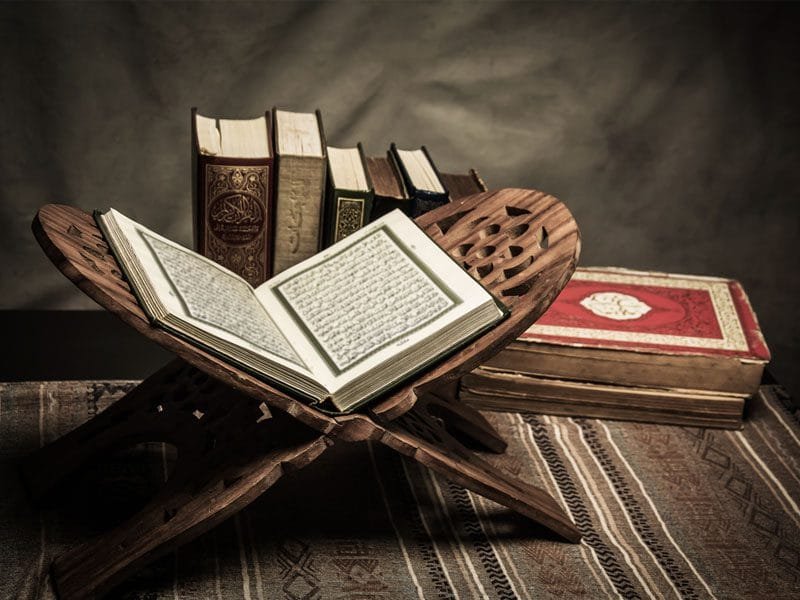 Allah Almighty has commanded his believers to read the Quran properly. Reading it properly leads to understanding the intended meanings, reciting it according to Quran tajweed rules, and is thus more conducive to understanding their purposes and objectives.
The goal in reading the Tajweed rules is not how many Surahs have been read or how many times the Quran has been read through, but to study each verse with the correct Tajweed rules and Almuhammadi Academy will help its students in learning the Tajweed rules. Easy Way To
Learn Quran With Tajweed
Reciting the Quran correctly requires knowledge of the rules of Tajweed, which helps the reader to read and learn the Quran with tajweed, its correct pronunciation.
Tajweed in Islam is a science or a way of reading the Quran through which you know how to pronounce the words of the Quran as they were pronounced by our Prophet Muhammad (peace be upon him).
Follow Tajweed Rules In Quran
 The most important benefit of learning the Tajweed rules in the Quran is to prevent the tongue from making mistakes while reciting the Quan, and there are two types of mistakes that a person faces while reading the Quran. The obvious errors are the mistakes that occur in the words and disturb the intended meaning of the verse, such as substituting one letter in a different place or replacing one vowel with another.
The hidden errors are the errors that do not change the meaning but violate the rules of intonation, such as leaving the chant or shortening the prolongation and others.
Quran Recitation Course
 The Holy Quran is a light that guides the Muslim to the straight path, and through our website, we will teach the most successful way to memorize the Quran and Quran recitation with the correct many ways can be followed to learn the Quran tajweed and recite it correctly; including learning directly from scholars who specialize in reading the Quran
Learn Quran Recitation To Read Correctly
 What is meant by reading the Quran correctly; Read each letter of the Quran with the correct pronunciation and sound, read each word with its characteristics that distinguish it from other words. So every Muslim should make an effort to learn Quran recitation from Quran teaching experts.
Learn Tajweed Online From The Beginning
 A person who cannot read well and has difficulty in reading must make an effort to learn tajweed rules. Even if a person is weak in Arabic, he can learn with a little training and effort, and if the person fails to learn the Tajweed rules of the Quran well, he can take the help of specialized teachers who have special methods. To help Muslims who do not have time to go to an Islamic institute and seek help there to read the Quran, they enroll in our learn Quran recitation with tajweed course which helps a Muslim to learn tajweed online from home.
Tajweed means the way we read the Holy Quran which depends on a set of rules that guide us to the correct pronunciation of the word, and the reason for developing this science was to ensure that there is no error in reciting the Holy Quran.
Quran Reading Course will help you to learn the fundamentals of Quran reading online with the best Quran tutors on the internet. Learn how to read Quranic Arabic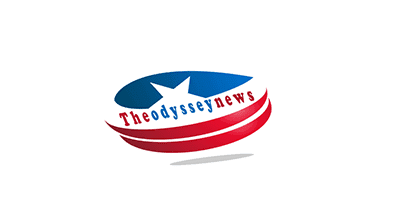 What British PM Sunak's first foreign policy speech made clear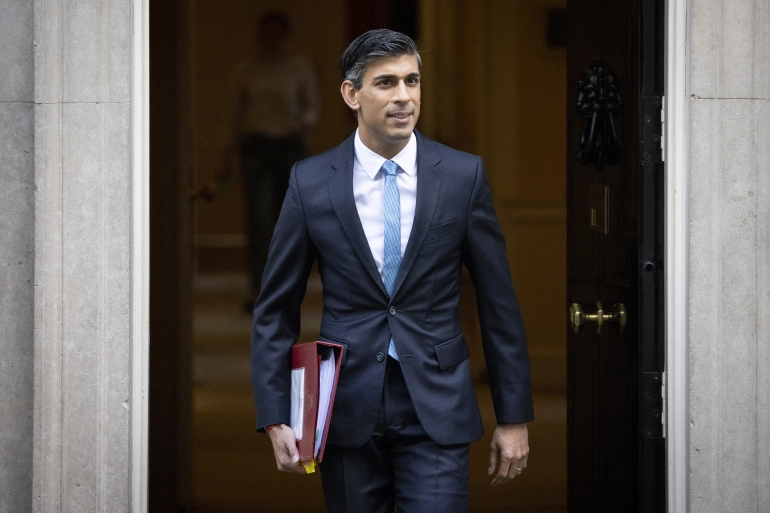 The British leader, who came to power last month, promises 'robust pragmatism' in his first foreign policy speech.
UK's Prime Minister Rishi Sunak came into office last month with the expectation he would initiate a phase of new, stable conditions for his party and the entire country. He must prepare a post-Brexit Britain, as the war on the European continent continues, for the new geopolitical challenges it faces.
On Monday evening, he gave his first foreign policy speech that was significant for two reasons in particular.
Rishi Sunak's first speech as UK PM: What exactly did he say?
list 2 of 3
World leaders welcome 'groundbreaking' Rishi Sunak as new UK PM
list 3 of 3
Who's in UK Prime Minister Rishi Sunak's cabinet?
First, Sunak has had no de facto foreign policy profile. Although he has made it clear that he stands by European responsibility and for the defence of liberal values, he did so without outlining a coherent and precise vision for his foreign policy.
"The assumption was that he was close to [former Prime Minister Boris] Johnson on foreign policy, so supportive of Ukraine after Russia's invasion of their nation, supportive of the US-UK special relationship, cautious over China's influence on the UK," Victoria Honeyman, an associate professor of British politics at the University of Leeds, told Al Jazeera.
"Beyond that, it's hard to know. Although obviously, there has been discussion about whether Sunak's ethnicity and the fact that his wife has family and business interests in India might lead to better relations with India."
Second, unlike his immediate predecessors Johnson and Liz Truss, who were foreign ministers before becoming prime ministers, Sunak has no direct experience outside of financial markets on the international stage of geopolitics. However, the lack of experience could also be an advantage.
"[Being an unknown quantity in terms of foreign policy views] meant he was likely to be less ideological and more pragmatic. Given his background as chancellor of the Exchequer and in financial services before entering politics, we can probably also expect him to emphasise economic over security or political factors more," James Strong, a senior lecturer in British politics and foreign policy at the Queen Mary University of London, told Al Jazeera.
Therefore, his speech on British foreign policy and the role he sees Britain playing were eagerly awaited.
Liberal values
Sunak's speech made it clear that liberal values ​​would play a significant role and that he did indeed seek to broaden Britain's influence in the immediate future.
"Freedom and openness have always been the strongest forces of progress," said Sunak's keynote speech at the annual Lord Mayor's Banquet in London. This, however, Sunak continued, was "never achieved by standing still".
Britain must "do more to defend its values ​​of freedom and openness on the world stage," Sunak added.
Robust pragmatism" is the term Sunak used to describe his foreign policy vision for Britain, which he had already displayed during his visit to Kyiv and Ukraine's President Volodymyr Zelenskyy last week.
The visit underscored Britain's continued commitment to Ukraine despite the change in leadership. After all, while Britain has been at the forefront of the Western response to Russian aggression, questions about whether Sunak could maintain the defence spending commitment were raised.
But in his speech, Sunak made clear that Britain would stand by Ukraine "as long as it is necessary".
He committed that military aid should at least be maintained next year and possibly even increased.
In addition, Sunak announced that he would provide new support to Ukraine's air defences to protect the Ukrainian people and the critical infrastructure.
Moreover, Sunak said that the UK must "end global dependence on authoritarian regimes – starting with Russian gas".
However, the main question was what Sunak's position would be on China.
In contrast to the Ukraine issue, he had provided contradictory signals in the past few weeks about how he wanted to shape relations with China in the future.
Britain's relations with China have significantly deteriorated since UK's former Prime Minister David Cameron and China's President Xi Jinping famously shared a pint of beer in a pub in 2016.
"The UK has, over the last five years, tended to treat China with more caution than it had previously. This was driven by concerns over spying accusations, the approach of the US to China and concerns over investment in infrastructure projects," Honeyman said.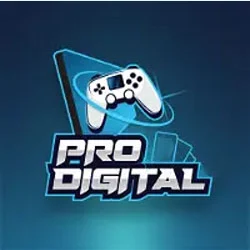 U.S. could give Ukraine energy help as temperatures fall below freezing
U.S. could give Ukraine energy help as temperatures fall below freezing; rumors of imminent Russian mobilization in Kherson grow
Temperatures are plummeting in Ukraine as each day passes. The capital Kyiv can expect temperatures below freezing this week, with even colder weather in the countryside. Meanwhile, Ukraine's energy infrastructure remains destroyed in places and severely damaged and compromised in many parts of the country.
It's been reported that U.S. Secretary of State Antony Blinken could announce on Tuesday new assistance to help restore Ukraine's power transmission ability. Blinken arrived in Romania on Monday evening ahead of meetings with NATO allies and Group of Seven foreign ministers.
An employee of an energy company inspects an electrical transformer substation destroyed by Russian missile strikes on the outskirts of Kharkiv, Ukraine, on Oct. 4, 2022.
Ukraine's Foreign Minister Dmytro Kuleba told some NATO diplomats visiting Kyiv that transformers are the biggest element of the country's power infrastructure that needs to be restored.
Speculation is mounting that Russia could soon try to mobilize men in the occupied part of Kherson, in southern Ukraine.
The Center of National Resistance said Monday that "Russians are bringing riot police to carry out the mobilization of men in the southern temporarily occupied territories." It said this could take place in December. Ukraine called on residents in the region to leave the region immediately so they don't "become a resource for the enemy."
Ukraine is ready to repel new Russian missile attack, air force says
Soldiers from the 10th Mountain Assault Brigade of Ukraine unload munitions from a BM-21 Grad multiple rocket launcher near the frontlines in Donbas, Ukraine.
Ukraine's Air Force said it's ready to repel a new missile attack by Russian forces, adding to a warning from the country's president yesterday that civilians should prepare for a new wave of bombing.
"Ukrainians are ready to repel another air attack," the spokesperson for Ukraine's Air Force Command, Yurii Ihnat, said on Telegram Tuesday.
"Ukrainians experienced the worst in February-March, when hundreds of rockets flew at our heads every day, Russian aircraft flew in many regions, and active air battles took place. Is it possible to scare us with something else?," the statement said.
Ihnat said that Russia did not have "so many high-precision long-range missiles left" while the commander of Ukraine's Air Force had "assured us that we are ready, our missiles are loaded, and we will fight back no matter how many missiles" Russia launched.
Ihnat did not give any details as to the evidence of a forthcoming Russian attack, or as to how many missiles it had left with analysts agreeing that it's difficult to gauge what weapons Moscow has left in its arsenal.
Ukraine's President Volodymyr Zelenskyy warned Monday that Russia was preparing new missile attacks that could be even more destructive than those experienced by the country last week that left around 6 million people without power.
"We understand that the terrorists are planning new strikes. We know this for a fact," Zelenskyy said in his nightly video address on Sunday. "And as long as they have missiles, they, unfortunately, will not calm down."
Anxiety is rising in Moscow over the war and how it could end, analysts note
Russian President Vladimir Putin grimaces during the SCTO Summit on November 23, 2022 in Yerevan, Armenia.
Political analysts from Russia say anxiety is rising in Moscow as the country's forces face what's likely to be months more fighting and military losses, and even starts to consider it may be defeated.
That would be catastrophic for Putin and the Kremlin, who have banked Russia's global capital on winning the war against Ukraine, analysts said, noting that anxiety was rising in Moscow over how the war was progressing.
"Since September, I see a lot of changes [in Russia] and a lot of fears," Tatiana Stanovaya, a nonresident scholar at the Carnegie Endowment for International Peace and founder and head of political analysis firm R.Politik, told CNBC.
"For the first time since the war started people are beginning to consider the worst case scenario, that Russia can lose, and they don't see and don't understand how Russia can get out from this conflict without being destroyed. People are very anxious, they believe that what is going on is a disaster," she said Monday.
NATO will ramp up aid for Kyiv, says Putin uses winter as 'weapon of war'
NATO allies will ramp up aid for Ukraine as Russian President Vladimir Putin is using winter as a weapon of war because his forces are failing on the battlefield, NATO Secretary-General Jens Stoltenberg said on Tuesday.
"I think we all have seen these pictures taken from satellites where you see Europe in light and then you see Ukraine dark…so there is a huge task to rebuild all of this," Stoltenberg said.
"President Putin is trying to use winter as a weapon of war," he told reporters as NATO foreign ministers gathered in Bucharest for a two-day meeting which he said would serve as a platform to mobilise more support for Ukraine.
North Atlantic Treaty Organization (NATO) Secretary General Jens Stoltenberg speaks during the plenary session of the third day of the 68th Annual Session of the Parliamentary Assembly in the Auditorium Ground Floor Room at the Hotel Melia Castilla, Nov. 21, 2022, in Madrid, Spain.
NATO foreign ministers will focus on increasing military assistance for Ukraine such as air defence systems and ammunition, even as diplomats acknowledge supply and capacity issues, but also discuss non-lethal aid.
Part of this non-lethal aid – goods such as fuel, medical supplies, winter equipment and drone jammers – has been delivered through a NATO assistance package that allies can contribute to and which Stoltenberg aims to increase.
Stoltenberg's comments were echoed by several ministers from the 30-member alliance, who were also be joined by Finland and Sweden, as they look to secure full membership pending Turkish and Hungarian ratifications.
Russia seems to have abandoned a major part of its 'military doctrine,' UK says
A convoy of pro-Russian troops in Mariupol, Ukraine, on May 16, 2022.
Over the last three months, Russian forces in Ukraine have likely largely stopped deploying as Battalion Tactical Groups (BTGs), according to the latest military intelligence update from Britain's Ministry of Defence.
It said that "the BTG concept has played a major part in Russian military doctrine for the last ten years, and saw battalions integrated with a full range of supporting sub-units, including armour, reconnaissance and (in a departure from usual Western practice) artillery."
However, it noted that several intrinsic weaknesses of the BTG concept have been exposed in the high intensity, large-scale combat of the Ukraine war so far.
"BTGs' relatively small allocation of combat infantry has often proved insufficient" and the "decentralised distribution of artillery has not allowed Russia to fully leverage its advantage in numbers of guns."
In addition, few BTG commanders have been empowered to flexibly exploit opportunities in the way the BTG model was designed to promote, the ministry noted.
Russia could be about to mobilize men in occupied southern Ukraine
A destroyed van used by Russian forces, in Kherson, Ukraine, on Nov. 24, 2022.
Speculation is mounting that Russia could try to mobilize men in the occupied part of Kherson, in southern Ukraine, in December.
The Center of National Resistance, a part of Ukraine's Special Operations Forces to support Ukrainian resistance efforts, said on its website that "Russians are bringing riot police to carry out the mobilization of men in the southern temporarily occupied territories."
It said riot police units from Dagestan had arrived on the left bank of the Dnipro river of the Kherson region, together with employees of the military commissariats from the pro-Russian, so-called "people's republics" of Luhansk and Donetsk in eastern Ukraine, to conduct the mobilization.
"The newly arrived occupiers do not hide that in December the personnel will be involved in the illegal conscription of residents of the region with Russian passports. However, it is not exclusive that all men will fall under the 'mobilization', and not only the holders of enemy passports."
Russian forces withdrew from the western bank of the Dnipro river to the eastern (or "left") bank earlier in November. They have built up defensive lines and fortifications on that side of the river. Russia has already attempted to "Russify" occupied areas by handing out Russian passports and promoting Russian language and culture while suppressing that of Ukraine.
The Center of National Resistance called on the residents in the "TOT," or "temporarily occupied territory," to leave the region "and not become a resource for the enemy."
Blinken could announce help for Ukraine's power transmission
US Secretary of State Antony Blinken arrives at Henri Coanda airport, in Bucarest, on November 29, 2022, ahead of a NATO meeting.
U.S. Secretary of State Antony Blinken on Tuesday will announce new assistance to help restore Ukraine's power transmission ability in the face of Russian attacks targeting the country's energy grid, a senior State Department official said.
Blinken arrived in Romania on Monday evening ahead of a meetings with NATO allies and foreign ministers from the Group of Seven advanced economies.
Ukraine's foreign minister told some NATO diplomats visiting Kyiv earlier in the day that transformers were the biggest element of the country's power infrastructure that needed to be restored.
Kherson region shelled 258 times in the past week, Zelenskyy says
Ukrainian President Volodymyr Zelenskyy said Russia continues to pound the southern region of Kherson, a part of which Russian forces withdrew from several weeks ago.
"This day, as well as every single day, the occupants again shelled Kherson and the communities of the region. In just one week, the enemy shelled 30 settlements of our Kherson region 258 times," Zelenskyy said in his nightly address Monday. Russian forces had also damaged a pumping station supplying water to Mykolaiv, he added.
"Ukraine will never be a place for destruction. Ukraine will never accept orders from these 'comrades' from Moscow. We will do everything to restore every object, every house, every enterprise destroyed by the occupiers," Zelenskyy said.
Destroyed Russian vehicles and tanks in Mykhailivska Square on Nov. 19, 2022, in Kyiv, Ukraine. Millions of Ukrainians are facing severe power disruptions after recent waves of Russian missile and drone strikes reportedly left almost half of Ukraine's energy infrastructure disabled and in need of
repair
, as temperatures plunge.
Russia has targeted Ukraine's energy infrastructure for weeks, causing widespread power blackouts and shortages of energy, water and heat, leaving millions of people in tough circumstances as temperatures plummet. Temperatures in the capital Kyiv are below freezing and are even colder in the countryside.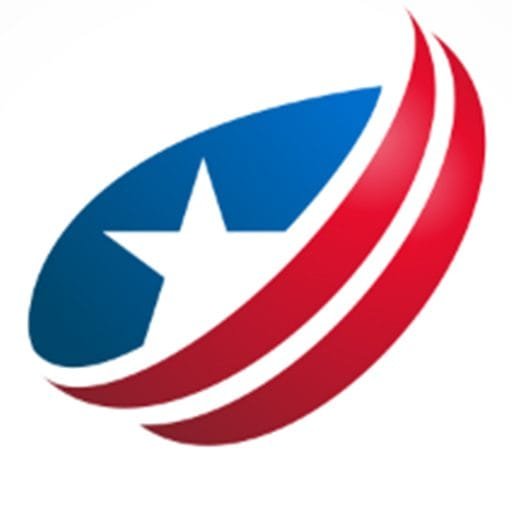 Ody Team is a qualified social media expert at Coding The Line, London. He had graduated from the University of Cambridge
China says US ship 'illegally intruded' in waters near Spratlys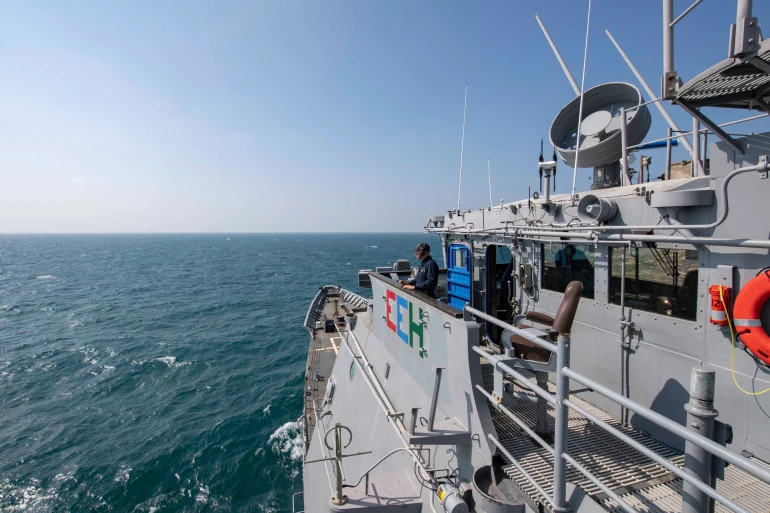 China has taken an increasingly assertive approach to its expansive claims in the disputed South China Sea in recent years.
China's military has said it drove away a United States naval ship that "illegally intruded" into waters near the Spratly Islands in the disputed South China Sea.
"The actions of the US military seriously violated China's sovereignty and security," said Tian Junli, spokesman for the Southern Theater Command of the People's Liberation Army.
The US ship, the USS Chancellorsville, a guided missile cruiser, had recently sailed through the Taiwan Strait. There was no immediate comment from the US military.
China claims almost the entire South China Sea under a nine-dash line that an international court ruled in 2016 had no merit. It has ignored that decision, instead building artificial islands and expanding military activities in the sea, which is also claimed by the Philippines, Malaysia, Vietnam, Brunei and Taiwan.
Tian accused the US of being a "security risk maker" in the area, claiming the sailing by the USS Chancellorsville was "another iron-clad proof of its hegemony in the navigation and militarization of the South China Sea".
The Southern Theater Command said on its WeChat social media account that Chinese troops would remain on "high alert".
The US has rejected China's expansive claims in the resource-rich waters.
It has sent a number of warships through the South China Sea in recent years in what it calls "freedom of navigation" exercises, and also expressed support for an agreement on a binding code of conduct and other confidence-building measures.
On a visit last week to Palawan on the edge of the disputed waters, Vice President Kamala Harris said the US would push for an international campaign against "irresponsible behavior" in the South China Sea.
"We must stand up for principles such as respect for sovereignty and territorial integrity, unimpeded lawful commerce, the peaceful resolution of disputes, and the freedom of navigation and overflight in the South China Sea, and throughout the Indo-Pacific," she said in a speech.
China's artificial islands include at least seven outposts in the Spratlys, where it has built ports, military installations, and airstrips.
I am an experienced financial analyst & writer who is well known for his ability to foretell market trends as well.