Online Quran Tajweed Classes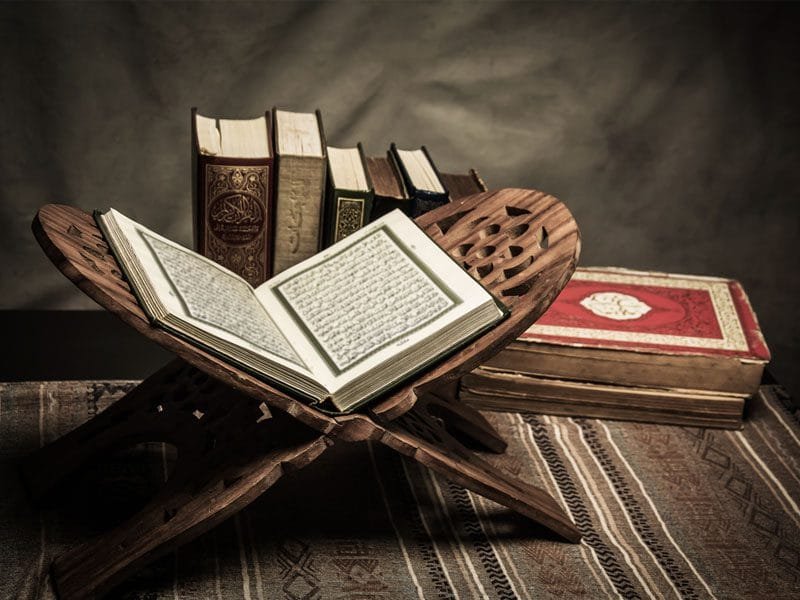 Allah Almighty has commanded his believers to read the Quran properly. Reading it properly leads to understanding the intended meanings, reciting it according to Quran tajweed rules, and is thus more conducive to understanding their purposes and objectives.
The goal in reading the Tajweed rules is not how many Surahs have been read or how many times the Quran has been read through, but to study each verse with the correct Tajweed rules and Almuhammadi Academy will help its students in learning the Tajweed rules. Easy Way To
Learn Quran With Tajweed
Reciting the Quran correctly requires knowledge of the rules of Tajweed, which helps the reader to read and learn the Quran with tajweed, its correct pronunciation.
Tajweed in Islam is a science or a way of reading the Quran through which you know how to pronounce the words of the Quran as they were pronounced by our Prophet Muhammad (peace be upon him).
Follow Tajweed Rules In Quran
 The most important benefit of learning the Tajweed rules in the Quran is to prevent the tongue from making mistakes while reciting the Quan, and there are two types of mistakes that a person faces while reading the Quran. The obvious errors are the mistakes that occur in the words and disturb the intended meaning of the verse, such as substituting one letter in a different place or replacing one vowel with another.
The hidden errors are the errors that do not change the meaning but violate the rules of intonation, such as leaving the chant or shortening the prolongation and others.
Quran Recitation Course
 The Holy Quran is a light that guides the Muslim to the straight path, and through our website, we will teach the most successful way to memorize the Quran and Quran recitation with the correct many ways can be followed to learn the Quran tajweed and recite it correctly; including learning directly from scholars who specialize in reading the Quran
Learn Quran Recitation To Read Correctly
 What is meant by reading the Quran correctly; Read each letter of the Quran with the correct pronunciation and sound, read each word with its characteristics that distinguish it from other words. So every Muslim should make an effort to learn Quran recitation from Quran teaching experts.
Learn Tajweed Online From The Beginning
 A person who cannot read well and has difficulty in reading must make an effort to learn tajweed rules. Even if a person is weak in Arabic, he can learn with a little training and effort, and if the person fails to learn the Tajweed rules of the Quran well, he can take the help of specialized teachers who have special methods. To help Muslims who do not have time to go to an Islamic institute and seek help there to read the Quran, they enroll in our learn Quran recitation with tajweed course which helps a Muslim to learn tajweed online from home.
Tajweed means the way we read the Holy Quran which depends on a set of rules that guide us to the correct pronunciation of the word, and the reason for developing this science was to ensure that there is no error in reciting the Holy Quran.
How to make real id that work in 2021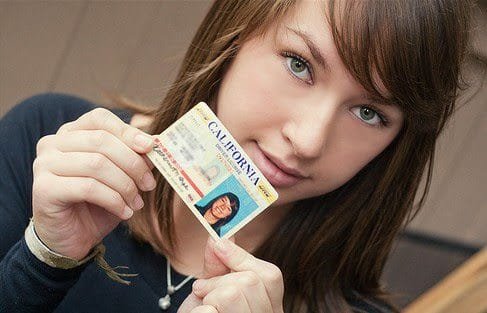 Several Ways to Make a Fake Driver's License
Several methods of creating a fake driver's license exist:
Fake driver license maker app
How to use a fake driver's license maker app
How to make a fake driver's license at home
How to make a fake driver's license online for free
Also, read "how to make real id work"
Use a Fake Driver's License Maker Application
Several mobile software exists to help you make a fake driving license with ease. Many of these apps work on several devices, including
Windows
Android
Mac
IOS mobiles
How to Make a Fake Drivers License Online
Another way to get a fake driver's license that looks just like the real one is to make it online. You can even attach a false identification number that looks similar to existing ones, thereby making it difficult for scanning devices to know that it is fake.
What you need to make a fake driver's license online.
A PC or Mobile Phone
Strong and Stable internet connection
Plastic card printer
Drivers license templates
To make a fake driver's license, you can use
The free template is available on several websites
Paid templates.
How to Make a Fake Drivers License at Home
Do you know that you can make a fake driver's license at home? With the necessary equipment and materials, you can also get to make your fake license at home by yourself.
Step 1: Procure Teslin Paper alongside Butterfly laminate Pouches
It is quite hard to get the exact texture of the original driver's license because the government uses proprietary cardstock for its production. However, you can use Teslin paper to achieve a texture that is close to the real thing.
Ensure that the printer you'll use with the Teslin paper supports manual settings otherwise your printing will be rough.
Ensure that your pouch laminator is as thick as the government-issued driver's license.
Ensure that your laminate pouch has a holographic exterior.
Step 2: Download a Driver's License Template
You can get a driver's license template from several sites, including the sites and apps you find named in this post. Choose a template that fits what you need and download it in picture format.
Step 3: Take a Passport Photograph
Take a passport photograph of yourself using a smartphone or make a scan of an existing passport and ensure to save it as a JPG or PNG.
Step 4: Use an editing tool to edit the Passport and Template
Install a photo editing tool or application like
Net
Photoshop
Firework
GIMP
You can also use PicsArt if you're working with a mobile device
Final Thoughts
Now that you know how to make a fake driver's license, nothing is stopping you from having fun with it. However, avoid presenting it in formal settings or legal situations.
If you need an original driver's license, make an official application, and you will get it in a day, and at an affordable cost.
Tips to Get a Mortgage Loan in a Smart way
Mortgage loans fall under the high-value credit forms preferred by borrowers. The easy accessibility and simple terms make it a viable loan option.
According to a report, the Indian loan against the property market is predicted to grow over 14% CAGR by FY2026. Prompted by this growth, many lending institutions levy affordable mortgage loan interest rates on the said credit form.
However, individuals should learn the right application process to marginalize any chances of loan cancellation or related issues.
Process of applying for a mortgage loan
With digitalisation, potential borrowers can avail the said credit by following simple steps.  Following this process will further help borrowers get a clear idea of how to apply for a mortgage loan without physically visiting any lending institutions.
Step 1: Visit the preferred lending institution's website and select Mortgage loan from the product tab
Step 2: Fill up the online application form with relevant details. This can include both personal and professional data
Step 3: Submit this form and wait for a representative to get in touch
The loan application will get approved after submitting the right documents. Typically, the credit is transferred to a borrower account after surpassing all the parameters. Hence, individuals should be aware of the factors that affect the loan application and approval.
Factors to check for hassle-free LAP application
It is imperative to know that simply understanding what is mortgage loan and its application won't make borrowing successful. There are instances of loan cancellation or rejection due to minor issues.
Here are some factors that potential loan against property borrowers must check to make the most of the credit.
Check eligibility criteria 
Checking the eligibility parameters is the basic responsibility of every applicant. This helps them analyse their financial capabilities and work on its improvement, if necessary.
The LAP eligibility parameters can vary from lender to lender. However, most of the criteria are similar for almost all lenders. This includes employment status, age, nationality, etc. Borrowers will qualify for a loan against property by meeting these simple eligibility criteria-
For salaried individuals – 
An applicant should fall in the age bracket of 28 and 60 years.
They should be working for an MNC, public or private sector.
Applicants should have Indian residency.
For self-employed individuals – 
Prospective borrowers should be aged between 25 and 70 years.
Individuals should maintain a steady income and employment profile.
They must be an Indian resident.
Every lender, irrespective of the credit form, sets a list of documents mandatory for loan application. For instance, in a reverse mortgage loan, borrowers will have to submit papers that substantiate their reliability. Similarly, LAP applicants can avail the benefits when they complete the documentation process.
Some of the necessary documents required to avail of this credit include –
KYC documents
Statements from a financial institution for the last three months
Salary slips
Papers related to the mortgaged property
Income tax returns.
These requirements fall under the list of documents needed to apply for a loan against property. However, one must know that lenders can ask for additional papers depending on their lending policy.
A lending institution reviews a borrower's credibility before deeming them their mortgage loan eligibility. This ensures their repayment capability and reliability for borrowing. To leverage the score, individuals should ensure that there is no outstanding debt. In addition, they should implement ways to bring their CIBIL score to 750+. Finally, making timely repayment will again leverage credibility. In this regard, one can use a mortgage loan calculator and evaluate the total fund involvement to save accordingly. Maintaining a decent credit score will help borrowers gain negotiation power that can help them reduce their interest outgo.
Moreover, applicants are obligated to receive customised features and better service. For instance, several HFCs extend pre-approved offers to existing borrowers. Usually, these offers are levied on credit forms like LAP, home loans, etc. Now you can check your pre-approved offer by providing details like your name and contact number.
These are some of the factors that mortgage loan applicants must check before applying for the same. Having a clear idea about the loan processing and the steps involved will again help applicants initiate savings for future endeavours.