5 NUTRITION TIPS TO STAY HEALTHY ON HOLIDAY THIS SUMMER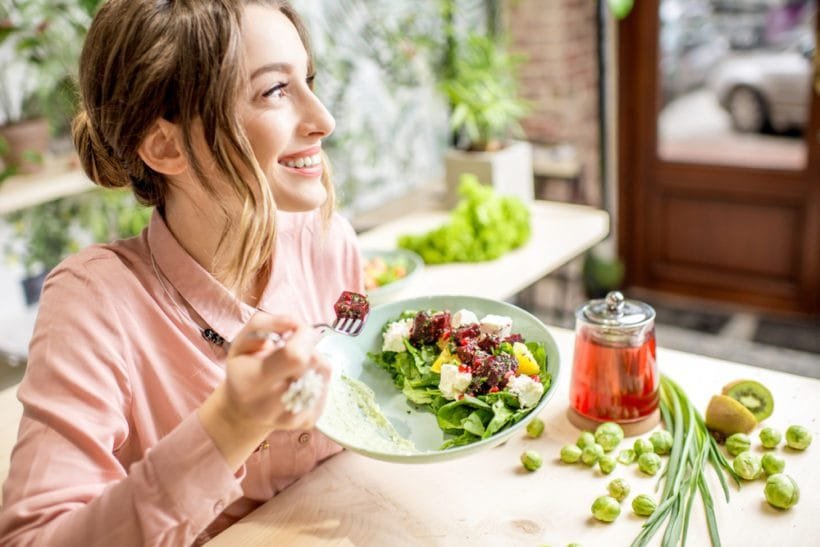 Whether you've planned a staycation or vacation, learn how to make the right diet choices and stay healthy on holiday this year…
Since lockdown ended, many of us have been desperate to escape the monotony and isolation of staying at home. And with staycations and trips abroad back on our summer radar, our appetite for heading off on a well-deserved break is growing. But if you used the extended periods spent indoors to practice better self-care and take control of your diet, you certainly won't want to send your well-being out of whack by undoing all your hard work.
On the flip side, it can sometimes feel like everywhere you look there's a diet de-railer just waiting for you to fall victim to. From creamy gelato to jugs of frozen cocktails, warmer weather naturally calls for luscious treats. And let's not forget that eating out is practically mandatory now that we're finally allowed to dine al fresco! The good news is that, if you're wise about the approach you take, there are plenty of ways to stay figure fabulous without missing out on carefree summer pleasures. Here are our top tips to help you stay healthy on holiday.
1. Try self-catering to stay healthy on holiday
Whether you're planning a break in the UK or abroad, booking self-catering accommodation over an all-inclusive package will make it easier to keep your diet on track because you'll be able to exercise greater control over what you eat. 'You can try to cook some meals at your accommodation. See if you can find a local organic shop or farmers market to get the best ingredients, too,' advises nutritionist Mays Al-Ali. Boost your culinary skills by recreating some traditional recipes from the local area to inspire healthy eating.
2. Barbecue the healthy way
Summer is barbecue season. When the sun is shining, rounding up your holiday buddies to cook delicious food over the coals is arguably one of the best ways to spend the afternoon. Skip the greasy hot dogs and potatoes drenched in mayo for some healthier options. Try fresh salads tossed in lemon juice and olive oil, grilled vegetarian kebabs, or chicken breast marinated with yogurt and herbs. These are all tasty ways to enjoy a barbecue. 'You could also go for raw veggie crudités with dips instead of fatty crisps to start. Olives and guacamole are also fab options,' adds Al-Ali.
3. Go easy on the alcohol to stay healthy on holiday
A strawberry margarita is synonymous with beachside fun, but you don't necessarily have to knock back the cocktails in order to get into full-blown summer mode. 'You can make better alcohol choices by staying away from the sugary stuff. Clear liquors such as vodka or gin with fresh lime or lemon and soda are way less calorific than sugar-sweetened cocktails,' says Al-Ali. If you do get the cocktail shaker out, avoid sugary syrups and jazz up drinks with pieces of fruit and some sprigs of herbs. And don't forget to sip a glass of water between alcoholic drinks to stay hydrated and minimize any hangover symptoms.
4. Stay in control of your diet while vacationing
A summer soiree spent dining al fresco is the perfect antidote to the gloomy days we've spent indoors. Scour the menu for healthier options such as grilled fish with a side of roasted vegetables, or a veggie or tofu stir-fry. Next, swap heavy desserts for afresh fruit salad. 'You can always check the menu before you get to the restaurant in order to decide on the healthiest option to choose, or speak to staff beforehand for any specific dietary requirements,' says Al-Ali. 'Ultimately, it's about balance. If you're by the sea, have fish and chips but make up for it by eating healthily for the rest of the day.' Remember to eat slowly so that you don't risk overeating. One way to do this is by putting your cutlery down in between bites.
5. Plan snacks and meals before you go
A healthy diet is bound to go haywire if you don't make time to plan ahead. Once you get into the habit of being prepared it will become second nature. If you're traveling abroad, take some healthy snacks to nibble on. 'Airplane food can often be microwaved sludge. Take some boiled eggs, hummus, and carrot sticks as a better alternative,' recommends Al-Ali. Equally, if you're heading to the beach or planning a day trip, keep some snacks, such as an apple or energy bar, in your bag. That way, you've something nutritious to reach for when hunger strikes.
Odyssey has been the lead content writer and content marketer. He has vast experience in the field of writing. His SEO strategies help businesses to gain maximum traffic and success.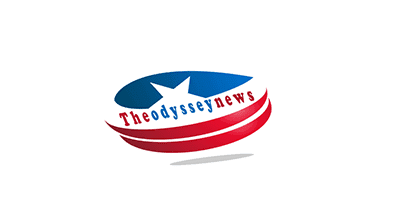 Is This Spot or Rash Skin Cancer
Skin rashes are a common condition. They usually stem from something harmless, like a reaction to heat, medication, a plant like poison ivy, or a new detergent you've touched.
Rashes can show up on any part of your body, from your head to your feet. They can even hide in the cracks and crevices of your skin. Sometimes they itch, crust, or bleed.
Can rashes be a sign of cancer?
Occasionally, bumps or redness on your skin can be a sign of cancer.
For example, if you notice an itchy mole on your chest that seems to be changing shape, there's a chance you're dealing with skin cancer.
Because cancer can be very serious — even life-threatening — it's important to know the difference between a rash caused by irritation and one caused by skin cancer.
This is why it's important to talk with a dermatologist about any rash or growth that's new, changing, or not going away.
Does skin cancer itch?
While skin cancers are often asymptomatic, meaning they don't show symptoms, they can be itchy.
For instance, basal cell skin cancer can appearTrusted Source is a raised reddish patch that itches, and melanoma can take the form of itchy dark spots or moles.
Talk with your doctor about any itchy, crusty, scabbed, or bleeding sore that's not healing.
Symptoms of skin cancer
The most common symptom trusted Source of skin cancer is a change in your skin, such as a:
new growth
sore that's not healing
a mole that's changing color or shape
Melanoma is a less common but more dangerous form of skin cancer because it can spread easily if not treated. One of the best ways to get a handle on its symptoms is to think of "A-B-C-D-E."
"A" for asymmetrical. Do you have a mole or spot that seems to be shaped oddly or have two sides that look different?
"B" for the border. Is the border of your mole or spot jagged?
"C" for color. Is the color of your mole or spot uneven or different?
"D" for diameter. Is your mole or spot bigger than the size of a pencil eraser?
"E" for evolving. Have you noticed your mole or spot changing in an obvious way?
If any of these apply to a mark on your skin, it's important to talk with a dermatologist as soon as possible.
Types of rashes and spots
Mycosis fungoides
Mycosis fungoides is the most common form of cutaneous T cell lymphoma, a type of blood cancer that involves infection-fighting white blood cells called T cells.
When these cells turn cancerous, they form a red, scaly rash on the skin. The rash can change over time, and it may:
Mycosis fungoides often show up as an eczema-like rash in areas that typically get little sun exposure.
Actinic keratosis
Actinic keratoses are crusty or scaly pink, red, or discolored bumps that appear on areas of sun-exposed skin, including the:
face
scalp
shoulders
neck
backs of your arms and hands
If you have several of them together, they can resemble a rash.
They're caused by damage from the sun's ultraviolet (UV) radiation. If you don't get actinic keratosis treated, it can turn into skin cancer. Treatments include:
cryosurgery (freezing them off)
laser surgery
scraping off the bumps
Actinic cheilitis
Actinic cheilitis looks like scaly bumps and sores on your lower lip. Your lip might also be swollen and red.
It's caused by long-term sun exposure, which is why it often affects people with lighter skin who live in sunny climates or individuals who spend a lot of time working outside.
Actinic cheilitis can turn into squamous cell cancer if you don't have the bumps removed.
Cutaneous horns
Just as the name suggests, cutaneous horns are hard growths on the skin that look like an animal's horns. They're made from keratin, the protein that forms skin, hair, and nails.
The horns are concerning because about half the time they grow out of precancerous or cancerous skin sores. Larger, painful horns are more likely to be cancerous.
You'll usually just have one cutaneous horn, but they can sometimes grow in clusters.
Moles (nevi)
Moles, also called nevi, are flat or raised areas of skin. They're usually brown or black, but they can also be:
tan
pink
red
skin-colored
Moles are individual growths, but most adults have between 10 and 40 of them, and they can appear close together on the skin.
Moles are often benign, but in some cases, melanoma — the most serious type of skin cancer — can begin within a mole.
Seborrheic keratosis
These brown, white, or black bumpy growths form on parts of your body, like your:
stomach
chest
back
face
neck
They can be tiny or can measure more than an inch across. Although seborrheic keratosis sometimes looks like skin cancer, it's actually harmless.
However, because these growths can get irritated when they rub against your clothes or jewelry, you may choose to have them removed.
Basal cell carcinoma
Basal cell carcinoma is a type of skin cancer that appears as red, pink, or shiny growths on the skin, but it can also appear as dark or gray-colored lesions, especially on individuals with darker skin tones.
Like other skin cancers, it's caused by prolonged exposure to the sun.
While basal cell carcinoma rarely spreads, it can leave permanent scars on your skin if you don't treat it.
Merkel cell carcinoma
This rare skin cancer looks like a reddish, purple, or blue-colored bump that grows quickly. It can look like this:
a cyst
an insect bite
a sore
a pimple
You'll often see it on your:
It's more common in people with lighter skin who have had lots of sun exposure, although the exact cause is still not known.
Basal cell nevus syndrome
This rare inherited condition, which is also known as Gorlin syndrome, increases your risk of developing basal cell cancer as well as other types of tumors.
The disease can cause clusters of basal cell carcinoma, especially in areas like your:
Is skin cancer preventable?
A rash is less likely to be cancer if you've taken these steps to protect your skin:
Try to limit your time in direct sunlight during the hours when the sun's UV rays are strongest, which are from 10 a.m. to 4 p.m.
If you do go outside, apply a broad-spectrum (UVA/UVB) SPF 30 or higher sunscreen to all exposed areas. Reapply after you swim or sweat, or every 2 hours.
In addition to sunscreen, you can wear sun-protective clothing. You can also wear a broad-brimmed hat and UV-protective sunglasses.
Try not to use tanning beds.
Check your own skin for any new or changing spots once a month. You may also contact your dermatologist for an annual whole-body check.
 When to contact a doctor
In addition to yearly appointments with your dermatologist, it's a good idea to regularly check your skin for any moles or red patches that either seem to appear or change over time.
According to the American Cancer SocietyTrusted Source, you should consider making an appointment with your dermatologist if you notice a:
new, expanding bump or growth on your skin
sore that continues to bleed or doesn't heal for several weeks
rough, red, or scaly patch that crusts over or bleeds
wart-like growth
a mole that seems to be changing color or shape
a mole with irregular borders
When it comes to rashes and spots of all kinds, talk with your doctor if you are unsure.
Diagnosis
If you don't already have a dermatologist, your general doctor may refer you to one if they believe you have a suspicious patch or mole on your skin.
During a dermatologist appointment, you will most likely be asked about:
your symptoms
whether you remember when the mark first appeared
whether you have a personal history, or any family history, of skin cancer.
After your dermatologist examines the area in question, they may decide to do a biopsy.
There are a few ways to go about performing a biopsy when it comes to the possibility of skin cancer, but in most cases, your dermatologist will use a local anesthetic to numb the area. Then they'll take a tiny sample of that skin to look at under a microscope.
In very rare cases, your doctor may decide to order an MRI or CT scan of the area if they believe cancer may have spread below the skin.
Frequently asked questions
How can you tell if a rash is serious?
In many cases, a rash will go away on its own. However, if you notice any of the following symptoms along with a new rash, you should contact your doctor immediately:
The rash is all over your body.
You have a fever.
The rash appears suddenly and spreads quickly.
The rash becomes red, itches, and blisters.
The rash is painful.
The rash looks infected.
What does a cancerous rash look like?
Cancerous rashes, marks, and moles can vary in their appearance. If you notice a red, scaly patch on your skin that itches, cracks, or bleeds — and doesn't seem to be healing — there is a chance it could be cancerous.
Talking with your doctor or a dermatologist is the best way to figure out if you're dealing with a less serious rash or something that will need to be biopsied.
As a general reminder, if you notice a mark on your skin that's changing shape or color, it's important to get a medical opinion as soon as possible.
Are skin cancers itchy?
While many skin cancers may not have any symptoms, some can be itchy.
Basal cell skin cancer can appear as an itchy, reddish patch. Melanoma can also occasionally appear as dark spots or moles that itch. Mycosis fungoides, which is a form of T-cell lymphoma, also present as red, itchy spots on the skin.
Takeaway
Skin rashes are common, and many of them clear up on their own or with over-the-counter medication. However, a very small percentage of skin rashes may be a sign of skin cancer.
If you notice a suspicious mark on your skin that seems to be changing shape or color, you should talk with your doctor or dermatologist as soon as you can. With their help, you will be able to quickly get to the bottom of your issue and receive treatment.
Odyssey has been the lead content writer and content marketer. He has vast experience in the field of writing. His SEO strategies help businesses to gain maximum traffic and success.