U.K. Live Updates: New Prime Minister to Be Announced Today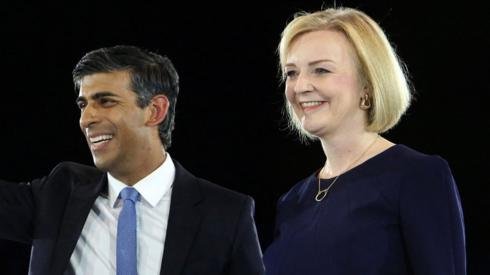 Liz Truss, the foreign secretary, is widely expected to prevail over Rishi Sunak, the former chancellor of the Exchequer, to become Britain's new leader, replacing Boris Johnson.
A prolonged leadership contest has come down to two sometimes bitter rivals.
LONDON — Britain will learn the identity of its new prime minister at around 12:30 p.m. on Monday (7:30 a.m. in New York), when the Conservative Party announces the results of a hard-fought contest to replace Boris Johnson. Liz Truss, the foreign secretary, remains the heavy favorite over her opponent, Rishi Sunak, a former chancellor of the Exchequer.
The announcement will end a prolonged, occasionally bitter leadership contest that unfolded against the backdrop of a gathering economic storm. Many Britons worry that their country is adrift, with neither of the two candidates offering adequate remedies for the multiple threats bearing down on it.
Rampant inflation, the specter of a deep recession, labor unrest, soaring energy bills and potential fuel shortages — all will confront the next occupant of Downing Street. Regardless of who emerges victorious, analysts predict a fraught tenure, with the new government likely coming under pressure to intervene massively in the economy to protect vulnerable families from energy price shocks.
The winner will become party leader immediately and prime minister on Tuesday, after a meeting with Queen Elizabeth II at her summer retreat, Balmoral Castle, in Scotland. The new prime minister will speak at Downing Street on Tuesday afternoon, before announcing a new cabinet and getting to work.
In addition to the economy, the new leader will have to heal a Conservative Party divided after Mr. Johnson's turbulent three years in office. He was drummed out of power by Conservative lawmakers, including Mr. Sunak, after a string of scandals but remains popular with the grass roots of the party, and some experts predict he could complicate the job of his successor by lobbing opinions from the sidelines. Many members regret his departure.
The unending scandals, and a perception of a government adrift since Mr. Johnson announced in July he would step down, have badly eroded the Conservative Party's support. The opposition Labour Party now leads the Tories in some opinion polls by the largest gap in almost a decade.
The new leader will also have to deal with a potentially treacherous global environment. Regardless of who wins, Britain is expected to continue Mr. Johnson's policy of robust support for Ukraine and its president, Volodymyr Zelensky. Ms. Truss has been a harsh critic of Russian aggression. She would be expected to visit the Ukrainian capital, Kyiv, soon after taking office.
Ms. Truss and Mr. Sunak have both vowed to push through legislation that would upend trade rules in Northern Ireland. The European Union has criticized the bill, saying it violates a treaty between London and Brussels. Analysts warn that without a settlement, the dispute could mushroom into a trade war.
Less than 1 percent of Britain's people voted on the new prime minister. Here's why.
It may come as a surprise, particularly to those less familiar with parliamentary systems of government, that the decision on Britain's new leader has been made by just a small (and not very representative) fraction of the country's 67 million people.
Around 160,000 people had the final say in choosing the new leader of the Conservative Party, and therefore the next prime minister. Here's what to know about those people, how the process played out and what happens next.
How did the leadership vote work?
Since Prime Minister Boris Johnson resigned while his party still holds an overall majority in Parliament, the Conservatives could decide on his successor through a party leadership contest.
The initial stages of a Conservative leadership race take place among the party's members of Parliament, from whom all the potential candidates are drawn. Each needed the nomination of 20 fellow lawmakers to reach the first ballot in July, a threshold met by eight of the 11 who sought to run.
Then Conservative lawmakers, through five rounds of voting, narrowed the candidates to two: Liz Truss and Rishi Sunak. After that, it was up to the rest of the party's dues-paying members to decide.
At the time of the last leadership election in 2019, 154,500 party members were eligible to vote. Now that number is estimated to be more than 160,000 — still less than 0.3 percent of Britain's population. Party members pay an annual subscription of 25 pounds, about $30, and have been voting by mail and online since early August. Voting closed at 5 p.m. on Friday.
Who got a say?
The Conservative Party does not release clear data on the makeup of its membership — even the number of members is not routinely published. But surveys offer a glimpse into just how unrepresentative those voting for this leader are of the broader population.
According to extensive demographic research from Mile End Institute at Queen Mary University of London, published in 2018, while members of all major parties in Britain are more likely than the average person to be male, older, middle-class and white, Conservative Party members skewed even more in that direction.
At the time of the research, an overwhelming majority were male (71 percent) and white (97 percent). About 44 percent were over 65. They also disproportionately represented one pocket of the country, with 54 percent living in London and the southeast of England, although this is in line with the other major British parties.
What happens next?
For the duration of Queen Elizabeth II's 70-year-reign, the monarch has held an audience with her incoming prime minister at Buckingham Palace, her primary residence in central London.
But this time around, the queen, now 96, will be met with both the outgoing and the incoming prime minister at Balmoral Castle in Scotland, where she is on her annual summer trip. This is the 15th prime minister of her long reign.
Typically, the departing prime minister would make a statement outside Downing Street and then take a final trip as leader to meet the queen and be formally dismissed from the role. The newly elected leader would then meet the queen before returning to 10 Downing Street and make a speech.
Instead, on Tuesday morning, Mr. Johnson will make a speech at Downing Street before traveling by plane to Balmoral to see the queen around midday. Directly after that meeting, the new leader will meet with the queen there and become prime minister, before returning to London to make a speech.
Liz Truss has offered tax cuts, but stayed quiet on efforts to tackle a mounting economic crisis.
BIRMINGHAM, England — In the race to replace Prime Minister Boris Johnson, Liz Truss, Britain's foreign secretary, has cemented her status as the odds-on favorite to become Britain's third female leader, after Margaret Thatcher and Theresa May.
Once a student activist for a smaller, centrist party, the Liberal Democrats, Ms. Truss, 47, campaigned for Britain to remain in the European Union during the 2016 Brexit referendum. But the Foreign Secretary has remade herself as a champion of Brexit causes, pursuing aggressive negotiations with the European Union over trade in Northern Ireland.
The Conservative Party leadership campaign, which will result in the naming of a new Prime Minister, has unfolded amid rapidly deepening economic turmoil. Household energy bills are spiking, inflation has soared into double digits, and the Bank of England warns of a prolonged recession.
However. despite spending a month on the campaign trail, Ms. Truss has offered very few clues about how she would confront a mounting economic crisis in Britain that many experts view as the gravest in a generation.
Instead, she has vowed to cut taxes, discard remaining European Union regulations and shrink the size of Britain's government — crowd-pleasing measures tailor-made for the members of the Conservative Party, who tend to be older, wealthier, and more right-wing than the party's voters, to say nothing of the broader British electorate.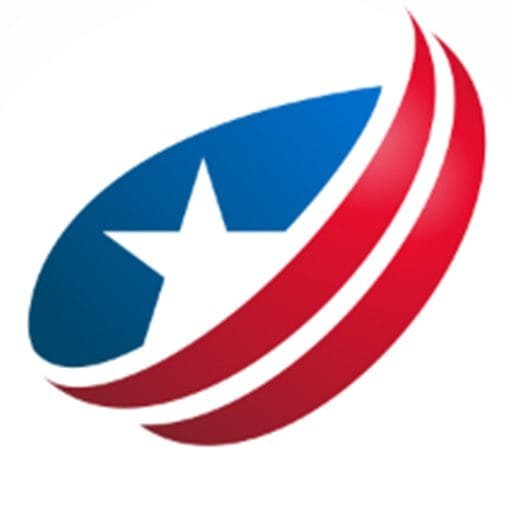 Odyssey has been the lead content writer and content marketer. He has vast experience in the field of writing. His SEO strategies help businesses to gain maximum traffic and success.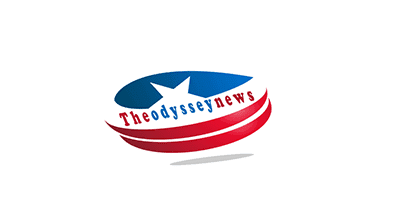 A Free Kids Clothing Checklist For Fall And Winter
Introduction
Fall is around the corner which means there will be again a shift in your wardrobe. Stashing away all your spring and summer clothes and bringing out the bags with warm clothes. This is the process that you have been following all your life right? But what if you need to check whether you kids have all the important clothes to keep them safe from the colder season or not? Firstly, do you know that custom clothing is something that has been evolving over time and changing the way people wear clothes. And this is not only true for young people but adults and old people as well. And the second thing; do you have a checklist for your kid at all? 
If you are clueless then don't be stressed because it is not only you but a lot of newly made parents who do not have the idea. And we help them out with a checklist that determines the same. Also, we have some additional help in which we suggest what you should buy and other stuff. So, here we present to you a bucket list or a checklist that you should have for your "kid's clothing" for the upcoming fall and winter. Maybe for the future too!
Okay, so let's start with the topwear as it should already be on your clothing checklist for kids right? One of the most important outfits that you should buy well in advance is a long-sleeved sweatshirt. You can put some regular clothes on and then use these sweatshirts on the top. It not only keeps them warm but also gives them comfort. A fleece jacket is another similar item that you can replace with sweatshirts. It is one amazing outfit to keep your child stylish and warm at the same time. 
A windproof and waterproof jacket
Unpredictable rains will not only drench your children while playing outside but also make them a bit uncomfortable. When wet clothes stick to the body it annoys kids and you would not want them to get annoyed. For keeping such situations at bay, we suggest that you should put a waterproof or a windproof jacket in your checklist. There are multiple manufacturers who create one outfit that has both these qualities. It might cost you a bit but would be worth every penny.
It is not only the upper body that gets drenched during rain but even the bottom wear can make things uncomfortable. To protect your baby from catching cold after getting wet, help them enjoy rain at their best, go out in the rain to explore the weather, or anything else-waterproof pants would turn out to be a wonderful purchase for you. Several manufacturers in today's world create custom clothes for kids and that includes waterproof pants as well.
We live in a world that has evolved and developed immensely even in the fashion industry. It might surprise you a bit but the children's wear section has immensely evolved as well. Which is why you will get multiple boots and shoes for young children. Not only that, there are segments in which manufacturers have introduced waterproof shoes for kids. Yet again this will not only help your child to stay away from soaking their feet but also isolate them during colder days. 
Okay so this is no brainer right? Having warm socks is something that you might have already put in your bucket list or checklist. But if there are any reasons that you haven't, we suggest that you go for it. Also when it comes to warm socks you have to keep in mind the versatility and multiple use of the socks. For example, you will have to buy slimmer and warmer socks for wearing in their shoes. On the other hand, you will also have to get some socks for home wear. Which means thicker socks that your child is going to wear when they are at home. Because at home kids prefer walking bare feet. 
Call it innerwear, body warmers, inner lining, or whatever you wish to. But with this we want to suggest that you get some warmers that are worn by people under their shirts or outfits. For kids it is not only the upperwear but also the bottom wear that matters. They can catch a cold by any exposed part of the body. So you need to keep them warm from head to toe. While buying innerwear we would suggest that you go for good brands because they have mastered the art of making warm clothes by keeping them as thin as possible. This will not buff up your kid unnecessarily.
Didn't we tell you that your children need to be protected from head to toe? So that means you will have to spend on headgears as well. Why? Because this will keep your child away from catching cold from the head. If you have a young child, it becomes so much more important to prevent them from catching a cold. This will warm their heads and ears, so make sure that you get something that covers both these things. On the other hand, you can also try getting something that can be tied on the chin. It will cover the complete face and we also suggest that you too get something like this for yourself. Actually, to make your child wear such caps you will have to motivate them this way.
If you live in a place that gets snow or extra cold then it will be a mandate to have gloves for you kids. Motivate them to keep wearing it and stay away from snow. You can surely let them enjoy it for some time but don't miss out on the gloves at any cost. Put it in your bucket list so that you can cover the hands of your children. 
This is an exception that is only for those who live in a place that receives snowfall. A snowsuit is a wonderful problem solver that has topwear and bottom wear attached to each other. It is like a one-piece suit that's easier to wear and comfortable. And not to forget warm enough. But it is not warm enough to wear alone. Make sure your child has worn enough warm clothes already. You can also use a hoodie under a snow suit so that your child stays protected. 
You must have already seen that kids nowadays have become so much centric to the new-age trends. They are more attracted towards the upcoming or popular fashion that is available in the market. If you are looking for something to improvise on their overall look, try getting a cute kid's muffler. Yes, you heard that right! There are manufacturers who have designed and created mufflers of this kind. Even your kids can flaunt their taste and give away some amazing fashion statements. Don't you think so? Try getting some mufflers for them. Try some printed, colorful, or any other type of mufflers that your kid might like.
Conclusion
We believe this blog would have helped you right in all the ways (maybe most ways if not all). This is not only a checklist but one way to ensure that your child is completely protected during cold and that they have all the necessary items. So, we strongly suggest that you can make the additions according to your need or desires but do not compromise with what we have mentioned. And if you are clueless, where to go for custom children clothes, then there are many online manufacturers who can deliver top-notch products at your doorsteps.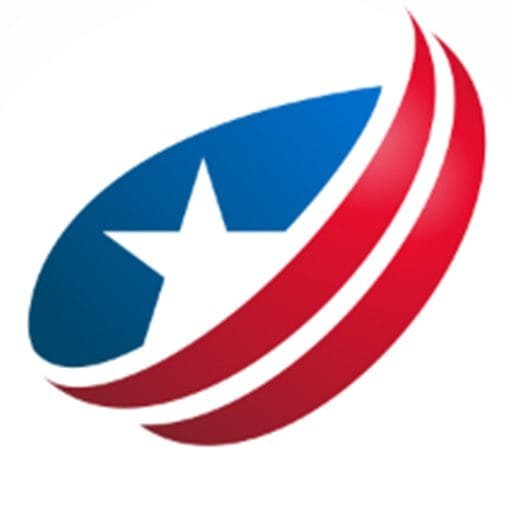 Odyssey has been the lead content writer and content marketer. He has vast experience in the field of writing. His SEO strategies help businesses to gain maximum traffic and success.