Najbolji CS:GO timovi na početku i kraju 2022. godine
Godina koja će uskoro biti iza nas je bila izuzetno turbulentna kada je reč o CS:GO esportu. Na'Vi nije uspeo da zadrži tron, kao ni FaZe Clan koji se popeo na vrh nakon njih. Kako se godina bližila kraju sve češće se nametalo pitanje da li uopšte postoji jedan najbolji tim trenutno na svetu, a kada sagledamo celokupnu sliku zaključak je jasan da njega u ovom trenutku nema. Ipak, možemo pogledati ko su timovi koji su najviše napredovali u proteklih 12 meseci, a ko je nazadovao u odnosu na start godine.
Natus Vincere je držao ubedljivo prvo mesto na HLTV rang listi 3. januara 2022. godine sa maksimalnih 1.000 poena. više nego duplo od drugoplasiranog Gambita. Činilo se kao da ništa ne može da zaustavi probuđenu zver, ali samo dva meseca kasnije započinje rat u Ukrajini koji i danas traje, i koji je ostavio nesagledive posledice kako na celu planetu, tako i na u tom trenutku najbolji CS:GO tim sveta koji su u tom trenutku činili dva igrača uz Ukrajine uključujući i superstara Aleksandr "s1mple" Kostylieva i tri igrača iz Rusije.
S1mple i saigrači ulaze potpuno dekoncetrisani u turnire na početku godine, a potom dolazi do dodatnih komplikacija nakon što je iz tima uklonjen IGL Kirill "Boombl4" Mikhaylov. Na'Vi se nakon toga nije oporavio do kraja godine, uspevaju da održe visoku poziciju, ali nisu imali snage da se ponovo nametnu kao vodeća CS:GO sila i godinu završavaju na šestom mestu.
Tada drugi tim sveta Gambit je u međuvremenu prešao u Cloud9 pošto im je bilo onemogućeno da učestvuju na turnirima predstavljajući esport organizaciju iz Ukrajine. Cloud9 je bio jedan od glavnih favorita za titulu na IEM Rio Majoru gde su poklekli u završnici takmičenja, a godinu završavaju na devetom mestu i uz glasine o izmenama u timu na startu 2023. godine.
Also Read: VISIT
Vitality i G2 Esports su imali potpuno drugačiji rasplet godine, a iako se činilo da će Vitality biti uspešniji, na kraju je G2 taj koji je uspeo da povrati visoku poziciju osvajanjem poslednjeg velikog turnira u godini, čime su prekinuli šampionski post dug četiri godine.
G2 je ove godine zamenio sve igrače sem braće Kovač, uzdajući se u legende naše esport scene. Uz dolazak menadžera Petra "Peca" Markovića G2 uspeva da ostvari svoj najveći uspeh kada se to od njih najmanje očekivalo, i vrati navijačima veru u tim koja je bila ozbiljno poljuljana nakon što se G2 nije kvalifikovao za Major u Brazilu.
G2 je trijumfom na BLAST Premier World Finals 2022 uspeo da se popne za jedno mesto i završi godinu na trećoj poziciji, odmah iza ekipa Heroic i Outsiders, vicešampiona i šampiona IEM Rio Majora, dok je Vitality usled serije nedovoljno dobrih rezultata pao na desetu poziciju, iako bi na papiru ovaj sastav trebao da je mnogo bolje rangiran.
Na petom mestu na početku godine se nalazio Heroic, jedno od, ako ne i najprijatnije iznenađenje godine. Dolazak Jakoba "Jabbi" Nygaarda u junu je preporodio ekipu koja stiže do finala IEM Rio Majora, gde su i pored uloge favorita izgubili u finalu od Outsidersa. Iako je ovaj poraz mnogo boleo igrače Heroica, oni nisu mentalno pali nakon njega već se uzdišu na najbolji mogući način i pred domaćom publikom osvajaju u Kopenhagenu finale jesenjeg BLAST turnira.
Also Read: VISIT
Veliki pad su doživeli Ninjas in Pyjamas koji su sa šestog pali na 16. poziciju na kraju godine. NiP već dugo vremena ne uspeva da se nosi sa najboljim timovima sveta zbog čega im visoki plasman na najvećim turnirima redovno izmiče. Sa druge strane igrači koji predstavljaju Virtus.pro, a koji su primorani da većinu ove godine igraju kao Outsiders, su i pored gubitka glavne zvezde ekipe uspeli da naprave senzaciju i osvoje IEM Rio Major što im je omogućilo da se popnu sa sedmog na drugo mesto kada uporedimo početak i kraj godine.
Outsidersi nisu uspeli da nastave sa dobrom igrom i ispadaju već na startu BLAST World Finalsa, tako da ukoliko žele da zadrže visok plasman naredne godine, moraće mnogo bolje da igraju na narednim turnirima.
Also Read: VISIT
Veliki tragičar 2022. godine je i Astralis, koji je godinu započeo na osmom mestu, da bi je završili na 18. mestu, nadomak ispadanja iz top 20. Srećom po Astralis kao partnerski timovi vodećih takmičenja imaju znatno lakši posao da skupljaju bodove, ali ni to im neće previše značiti ukoliko ne pronađu način da zaigraju kao "pravi" tim. Narednu godinu će započeti sa novim igračem, u pitanju je Christian "Buzz" Andersen, ali ih nećemo videti na IEM Katowice 2023, jer nisu uspeli da obezbede učešće na takmičenju.
Brazilska FURIA se popela za dva mesta i sada zauzimaju osmu poziciju, prvenstveno zahvaljući velikom uspehu na Rio Majoru gde su uspeli da sruše Na'Vi i obezbede top 4 plasman, dok devetoplasirani Entropiq više nema svoj CS:GO tim.
FaZe Clan je zauzimao 11. poziciju na početku godine, pre nego što su doživeli vrtoglav uspon koji je krunisan PGL Antwerp Major titulom, ali su i oni doživeli pad forme u drugom delu sezone, tako da su sa prvog mesta koje su držali pali na petu poziciju.
Also Read: VISIT
faze clan
Treba napomenuti i da je Fnatic uspeo da ostane maltene na istom, i napreduje za jedno mesto sa 12. na 11. poziciju, iako su godinu završili sa tri nova igrača, i još uvek pokušavaju da se stabilizuju i izgrade sinergiju.
ENCE za koji nastupa Pavle "maden" Bošković je godinu započeo i završio na 14. poziciji, ali treba napomenuti da su u jednom trenutku zaista igrali kao top 5 tim sveta, što se na kratko i odrazilo na njihov rang.
IEM Katowice 2023 počinje 31. januara i trajaće do 12. februara, kada ćemo videti kako su se timovi spremili za novu godinu i nove izazove koji im predstoje.
Also Read: VISIT
Top 10 timova sveta u prvoj nedelji 2022. godine na HLTV rang listi:
1. Na'Vi
2. Gambit
3. Vitality
4. G2 Esports
5. Heroic
6. Ninjas in Pyjamas
7. Virtus.pro
8. Astralis
9. Entropiq
10. FURIA
Top 10 timova sveta u poslednjoj nedelji 2022. godine na HLTV rang listi:
1. Heroic
2. Outsiders (Virtus.pro)
3. G2 Esports
4. Team Liquid
5. FaZe Clan
6. Na'Vi
7. MOUZ
8. FURIA
9. Cloud9 (bivši Gambit)
10. Vitality
More Read: VISIT
I am an experienced financial analyst & writer who is well known for his ability to foretell market trends as well.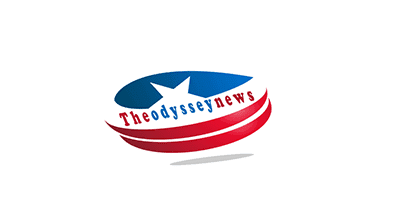 What Are Raptor Lights? (Or: Tacoma Bros, Stop Putting Them on Your Trucks)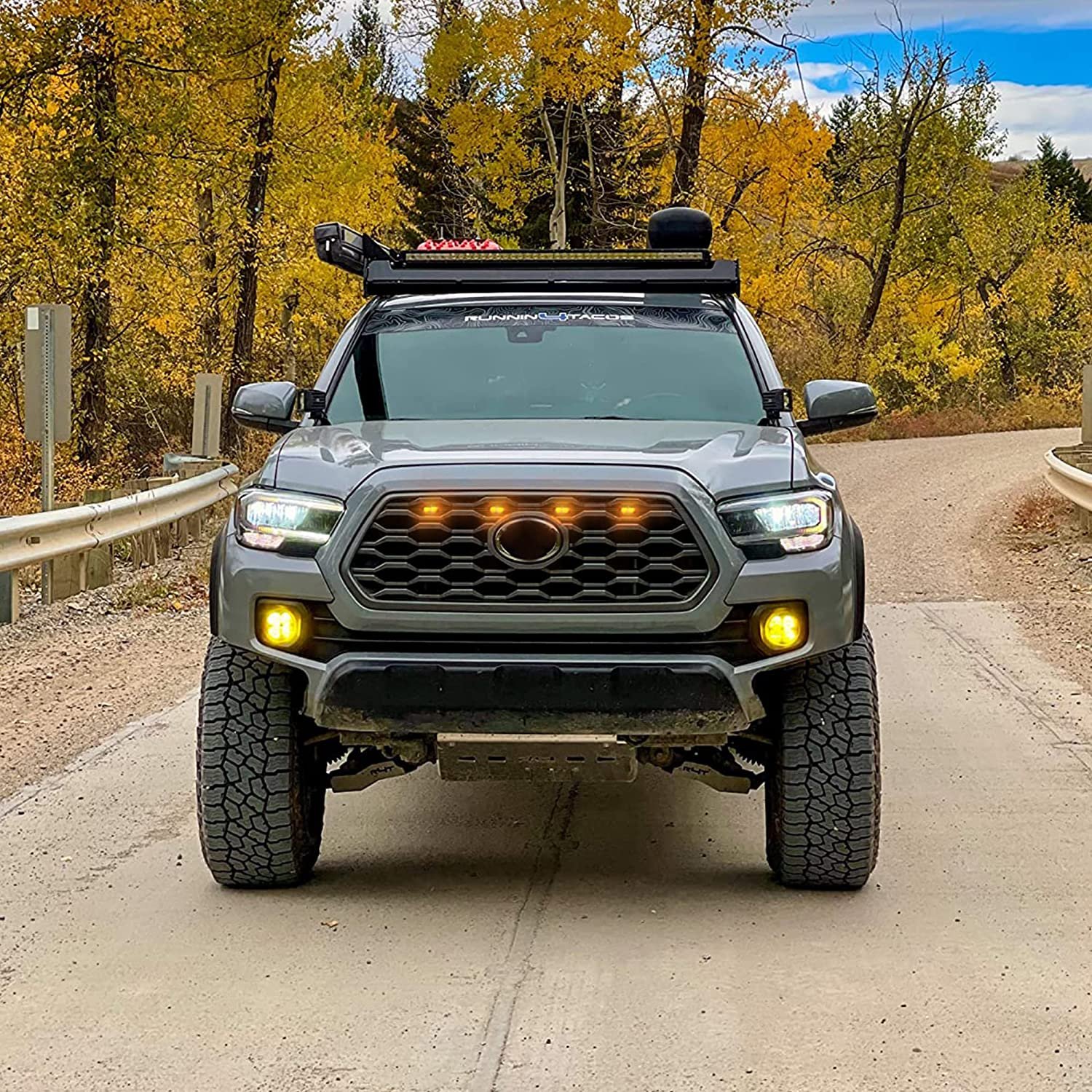 Three orange LEDs won't add inches to your truck's girth.
The luminescent phenomenon known as "Raptor lights" lit up in 2010 with the arrival of the Ford F-150 Raptor, but the idea of putting three orange lights on a big truck is nothing new. These lights have been legally required on semi trucks, buses, and other large vehicles for decades. You see them on all kinds of pickup trucks and SUVs these days, although technically they have no business on your Tacoma.
What Are Raptor Lights?
Officially, they're "identification lamps," but whatever you call them, the three small amber lights in the grille of a truck have become a styling cue for off-road trucks. The F-150 Raptor wasn't the first truck to wear them, but it definitely started the trend, hence why enthusiasts and the aftermarket often use the term "Raptor lights" regardless of what truck they're on.
You can thank the federal government, at least in part, for the current fad. When Ford's extra-girthy, desert-running Raptor checked in at 86.3 inches wide back in 2010, the automaker was obligated to put them on the pickup—any passenger vehicle over 80 inches wide is subject to the same lighting regulations governing commercial vehicles. In addition to amber front identification lights, a set of three red lights must be installed on the rear of these vehicles. These vehicles also require clearance lamps at the corners that are similar to identification lights but called out separately in the regulations.
Here's The Legal Definition
Federal Motor Vehicle Safety Standard Number 108, (aka Title 49, Subtitle B, Chapter Five, Section 571.108 of the Code of Federal Regulations) lays out the legal details around vehicle lighting. Among the statutes you'll find this gem describing how the identification lamps should be placed on any vehicle 80 inches or wider: "On the front and rear—3 lamps, amber in front, red in rear, as close as practicable to the top of the vehicle, at the same height, and as close as practicable to the vertical centerline, with lamp centers spaced not less than 6 inches or more than 12 inches apart. Alternatively, the front lamps may be located as close as practicable to the top of the cab."
In other words, the Raptor is wide enough to require the same lighting as big rigs and dump trucks. These lights are like bright colors on a poisonous frog, but instead of saying, "Don't eat me, I'm deadly," they say, "Watch the heck out, there's one big chungus of a truck coming your way."
Now, why do so many pickup trucks put Raptor lights in the grille rather than on top of the truck like a semi? If you read the regulations like a lawyer, you'll notice that the feds want these lights both high and at the front of the vehicle. In other words, the default location is along the front edge of the hood. Placing them along the top of the cab like you see on semis is spelled out as an exception to the rule. Heavy-duty pickups with hips exceeding 80 inches often have the indicator lamps affixed to the top of the cab, although nothing's stopping automakers from placing them into the grilles.
Which Other Trucks And SUVs Have Raptor Lights?
The 88.0-inch-wide Ram 1500 TRX followed in the gigantic footsteps of Ford F-150 Raptor and helped make "Raptor lights" a symbol of modern off-road machines, with the orange identifiers mounted high inside its hood scoop. The Bronco Raptor, which measures 85.7 inches between its fat fenders, and the TRD Pro versions of the third-gen Toyota Tundra and Toyota Sequoia are also lit up like big rigs. Heavy-duty pickups outfitted with dually rear axles (and, subsequently, large width measurements) also bear identification lamps.
There has been some documented conflict between OEMs and state laws concerning these indicator lamps. The identifier lamps atop the 2021 Chevrolet Silverado HD and GMC Sierra HD trucks, required by federal law because of the trucks' width, violated an annoyingly specific bit of California Vehicle Code 27606, which states, "No person shall own or operate a motor vehicle which is equipped with a light bar, or facsimile thereof, to resemble a motor vehicle used by a peace officer or traffic officer while on duty within that jurisdiction." To summarize, the code suggests the indicator lamps too closely resemble the amber light bars atop some government vehicles and therefore cannot adorn trucks sold in California.
Why Your Tacoma Should Not Have Raptor Lights
It's simple: Your midsize truck is not wide enough to leave the factory with Raptor lights and pressing any number of orange LEDs into your grille won't add inches to your vehicle's girth. Notice that neither the new 2024 Toyota Tacoma Trailhunter nor the 2024 Ford Ranger Raptor are fitted with these orange telltales, although you can imagine the marketers certainly wish they were.
The legality of adding aftermarket Raptor lights to your rig will come down to local laws, but vehicle lighting is heavily regulated. Unless you've installed fenders that push the body beyond 80 inches, adding exterior lights to your vehicle could earn you a ticket from a knowledgeable and ornery cop. When in doubt, refer to your local vehicle code.
Why show jumping is one of the most thrilling horse sports?
Think horse sports and the first thing that comes to mind is probably dressage. But for many equestrian enthusiasts, show jumping is considered the ultimate horse sport. There are several reasons why this is the case. First, it is one of the most challenging disciplines because riders must balance speed, precision, and control while jumping over obstacles.
Second, it is a spectator-friendly sport that can be enjoyed by people of all ages. And lastly, it requires a high level of athleticism and training from both horses and riders. If you're looking for an intense and exciting horse competition, then show jumping is definitely worth checking out!
Horse show jumping is better known by the name "Show Jumping." This event is performed by the horse and rider navigating a specific obstacle course by jumping over hurdles. The obstacle course is designed by the organizers of the event and is in accordance with the intention of the event. There is a specific time limit as to the duration of the event. Judges grade and score the skill and efficiency and time taken to perform the event, said Alec Lawler, a talented show jumping athlete and business owner with a passion for identifying and securing international equine investment opportunities. He has competed at the highest international level in show jumping throughout North America and Europe, and has won numerous awards and accolades, including the CSI 3* Grand Prix of Lummen Belgium in 2016. Alec founded Lawler Show Jumping LLC in 2019, where he selects, imports, develops, and sells dozens of horses annually.
History of Show Jumping
The tradition of the English fox hunt is what gave birth to "Show Jumping" in the 1700's. The laws known as "The Enclosure Acts" were written to put controlling guidelines on horse riding in order to ensure the safety of the horses.
Show Jumping events were originally mostly informal and were held in the British Isles and France throughout the 1800's; the sport was not popular until fans were able to view the jumps in a controlled space (such as a stadium.)
In Italy Army Captain Caprilli revolutionized show jumping by introducing the "forward seat." The rider's position on the horse was changed which provided better balance for the horse while jumping. This new riding position was immediately adopted worldwide and is still used today. It replaced the "Dressage seat" which hindered the horse's jumping potential. The first formal jumping event was held in England in 1907.
The riders were soldiers . There were no formal rules for these competitions as the judges wrote a personal opinion of what they had witnessed. In 1925 The BSJA (British Show Jumping Association) was established, and made specific rules for jumping events. It was preceded by The American Horse Show Association founded in 1917.
What are the jumping horses breeds
There are twelve horse breeds that are considered to be the best jumpers. They are The Holsteiner, The Arabian, The Oldenburg, The WestPhalian, The Trakehner, The Morgan, The Quarter Horse, The Connemara, The Dutch WarmBlood, The Irish Sport Horse, The Hanoverian, The Thoroughbreds. We will briefly describe their specific positive attributes.
The Holsteiner has a long lifespan (35 to 40 years)
The Arabian is very beautiful and has great athletic abilities and stature
The Oldenburg is kind hearted, easily trained and strong
The Westphalian Is easily trained, a fine athlete, and traces its bloodline to the first Persian King
The Trakehner has great style and jumping ability
The Morgan is much smaller than the other breeds, easily trained and friendly
The Quarter Horse is good tempered, has great strength, trainable, and very popular in the USA
The Connemara is of Irish origin, smaller, well balanced and ideal for training youngsters
The Dutch Warmblood is good natured and placid
The Irish Sport Horse is very calm and muscular
The Hanoverian is considered to be a great investment and a great performer
 The Thoroughbred is highly intelligent, loyal, agile and fast
Is it necessary to train a horse to jump?
All horses naturally know how to jump. Any horse will instinctively know when it is necessary to jump. If you do not plan to have your horse perform jumping training is not necessary. However, if your intention is to compete with your horse in Show Jumping events it is recommended that both you and your horse have training with a seasoned professional trainer.
You both will learn the fine points of jumping and how to jump correctly according to standardized jumping procedures. These procedures must comply with strict internationally prescribed rules. In a competitive tournament, your jumping activity and jumping time will be keenly observed and scored by professional judges. This process will determine who is considered as the best jumper and the winner of the event.
These competitive events are conducted mostly on an adult level. However, there are also competitions for teenagers only.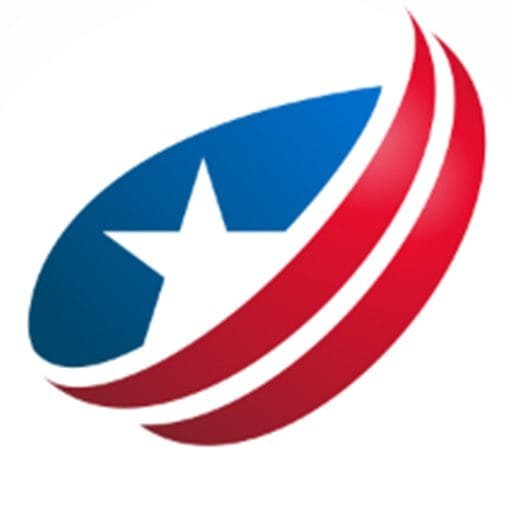 Odyssey has been the lead content writer and content marketer. He has vast experience in the field of writing. His SEO strategies help businesses to gain maximum traffic and success.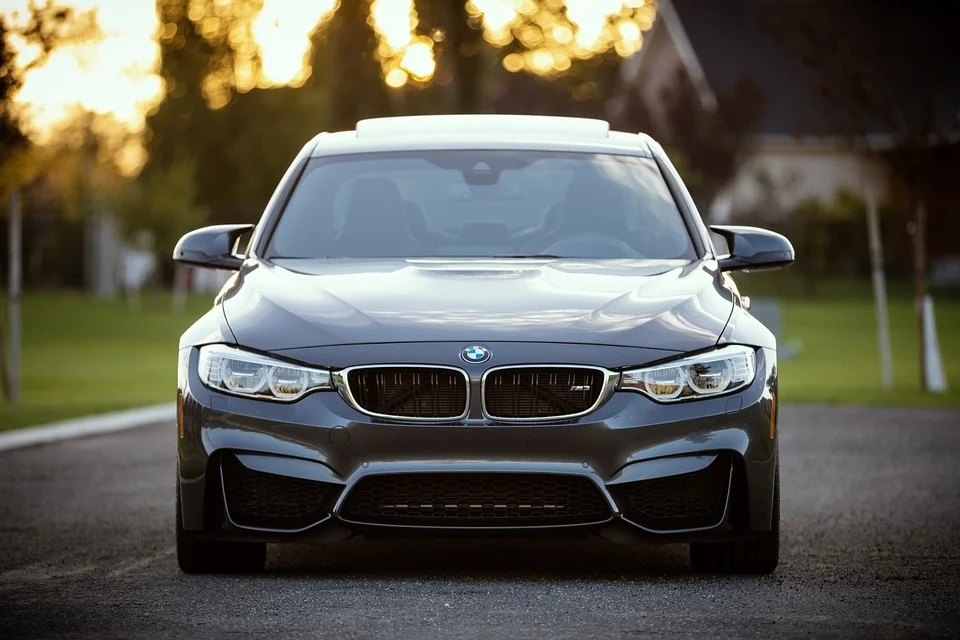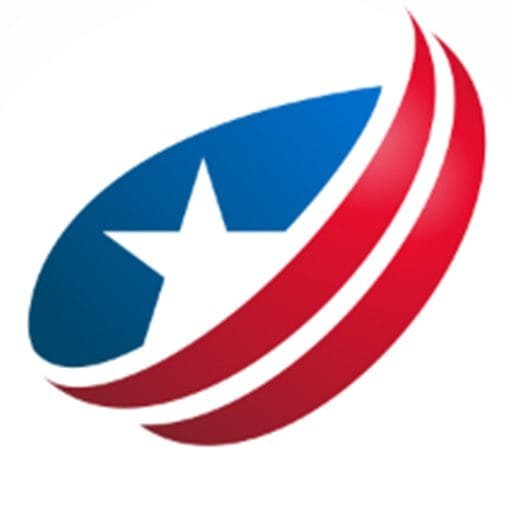 Odyssey has been the lead content writer and content marketer. He has vast experience in the field of writing. His SEO strategies help businesses to gain maximum traffic and success.