Things You MUST Do When You Take A Trip To Israel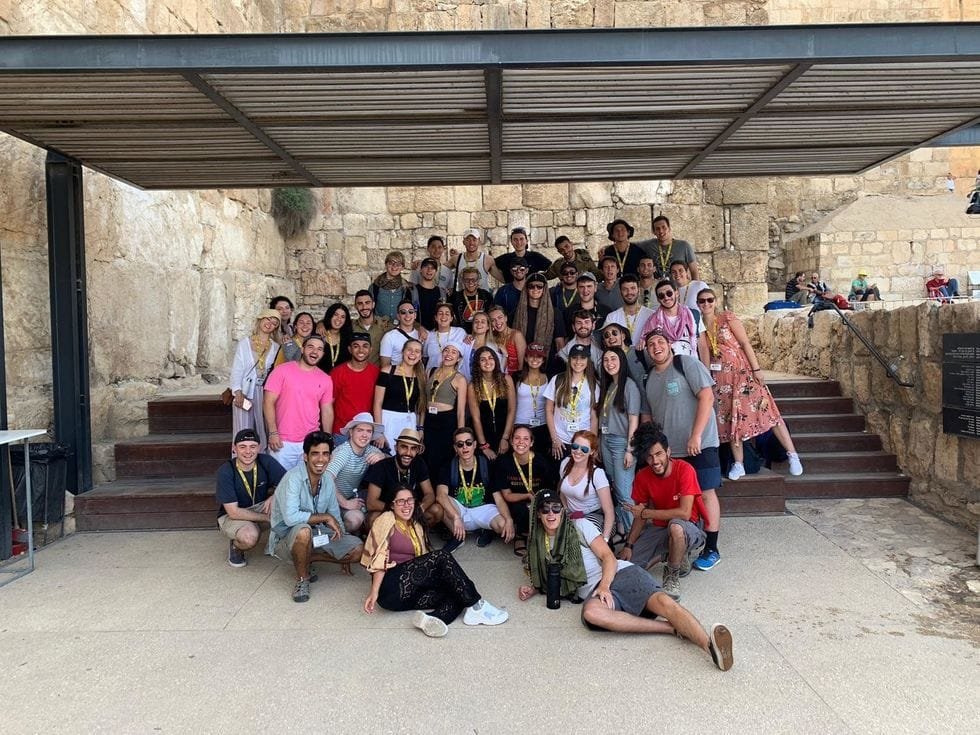 Don't text me, I'm probably admiring the beautiful gardens in Haifa, or visiting the Israeli-Syrian border right now.
Israel is a very small Middle Eastern country that is full of culture, religion, and hidden gems. For those of us that identify as Jewish and have not had the pleasure of experiencing a trip to Israel, Taglit-Birthright Israel grants us this fabulous, once-in-a-lifetime opportunity to visit a country so important to our religion.
I finally decided to cash in and take my free trip to Israel and could not have been more excited to head overseas for the first time ever!
During my 10-day excursion, I visited and experienced some of the most beautiful and incredible places I have ever seen and I wanted to share some of my favorites, with some pictures of course.
1. Jordan River Rafting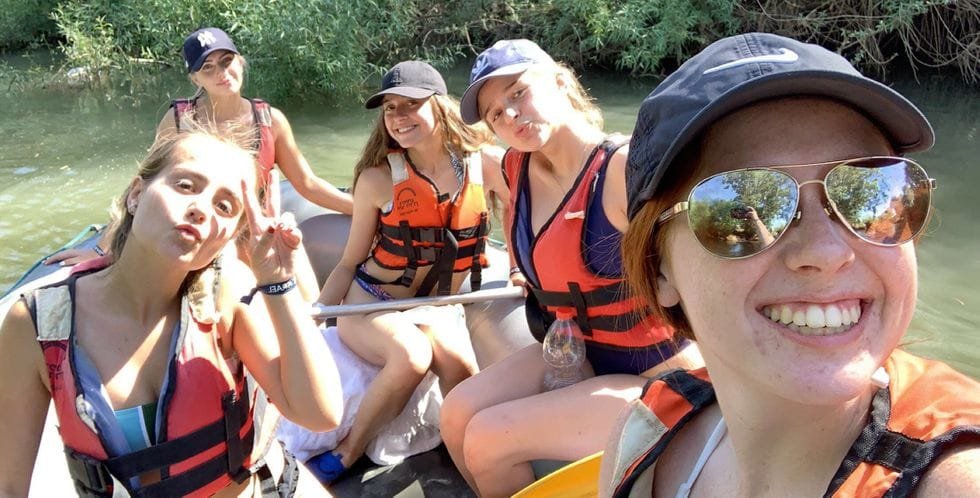 Don't let "river rafting" scare you off from this experience, because it's not at all as rough as you think it's gonna be. Grab four to six of your friends, head to Israel, and jump in an inner tube to paddle down the Jordan River.
When are you ever going to be able to say you rafted down a major famous river in a foreign country? Never, unless you take this opportunity.
Don't be afraid to get a little rough with your friends, if they're okay with it, and soaks has each other and push each other into the water. It will be cold even on the hottest days, that's a promise. However, the experience of being in the Jordan River is so worth it.
2. Stargazing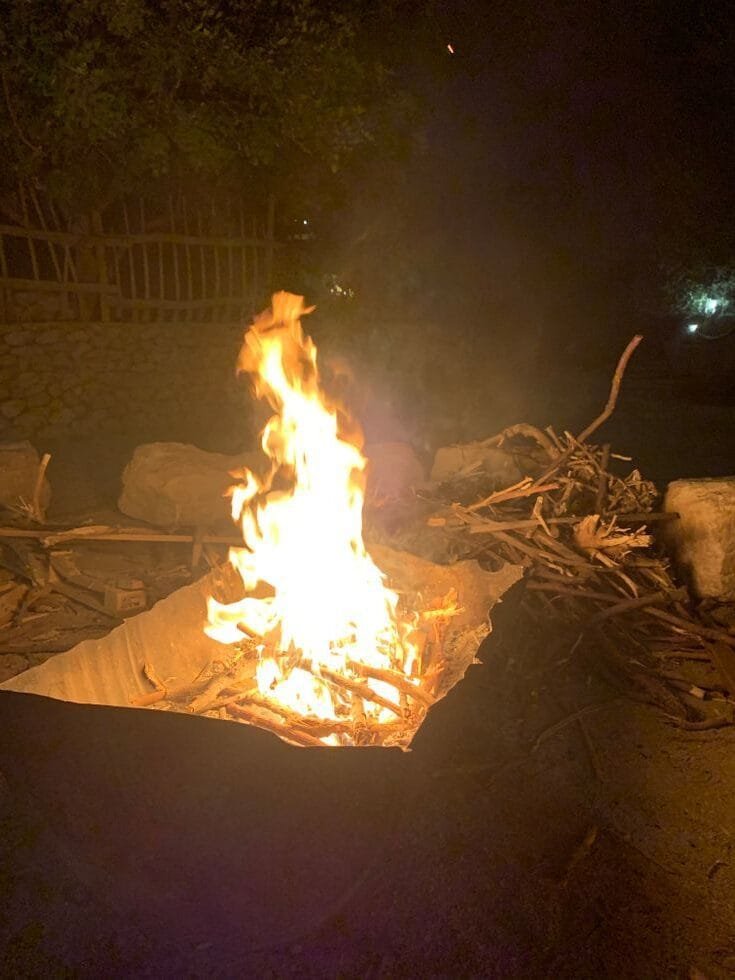 This experience seriously changed my life, no joke. While on birthright, we stayed at the Bedouin tents, which I'm not going to lie about, you should probably pass on that experience as a regular tourist.
However, we walked up a hill on the grounds and stargazed in the desert. One of the leaders on my trip read us something to help us relax, clear our minds, and let go of all the bad, evil, and hateful things happening in our lives.
This time of self-reflection was definitely needed for me, in real life and to decompress a little from the long, exhausting trip I was on and inspired me to do some self-reflection more often.
3. Netanya Beach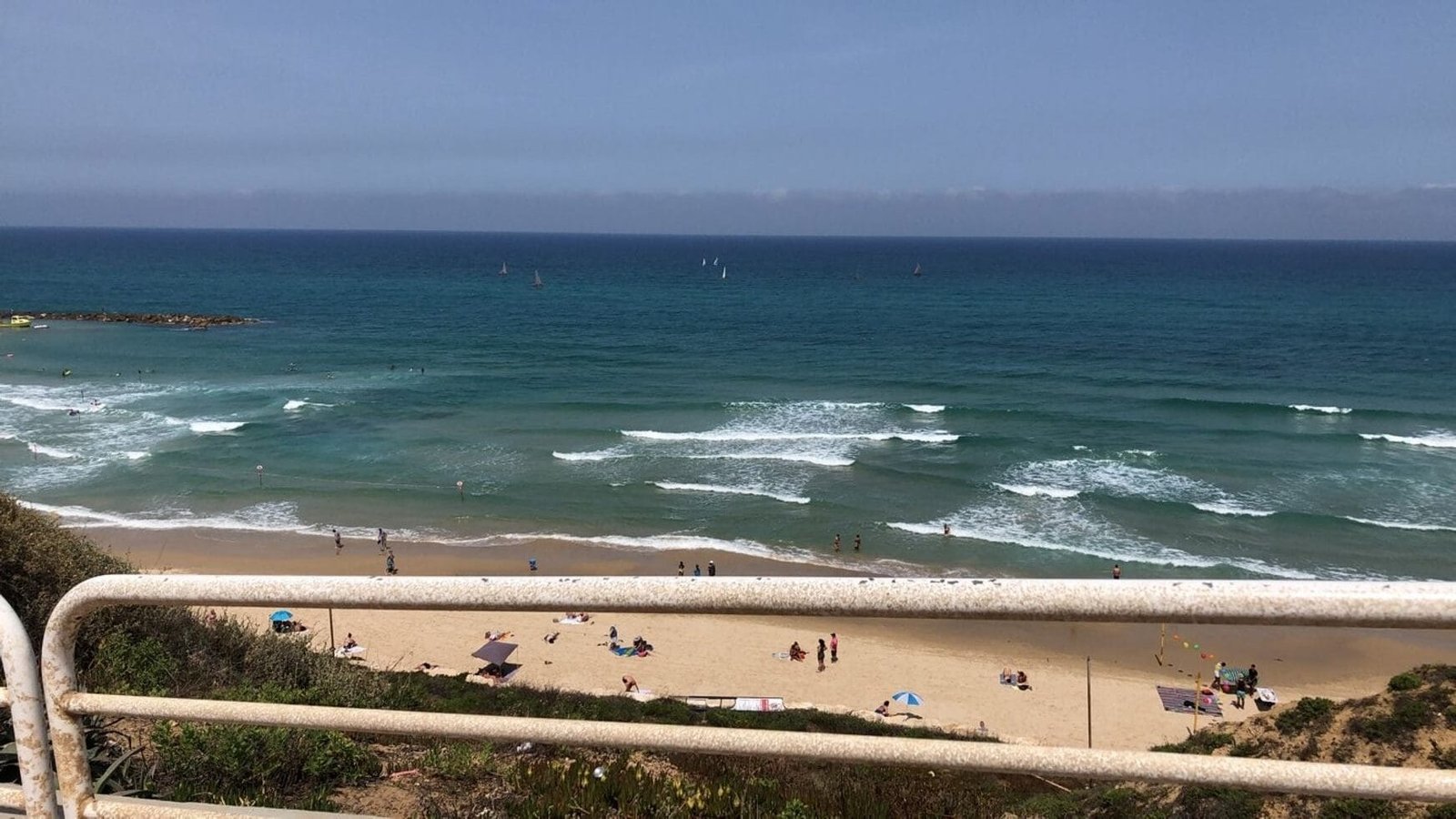 I live in South Florida, and let me tell y'all, Netanya beach is one of the most breathtaking beaches I've ever seen.
There are lots of people, especially on Shabbat where nobody drives, but it's honestly so serene and no one bothers you while you're laying out, playing ultimate frisbee in the crystal blue water, or grabbing a quick ice cream snack.
If you are stopping here for a visit while you're in Israel, I also recommend you stay for sunset. You'll thank me when you see it.
4. Tel Aviv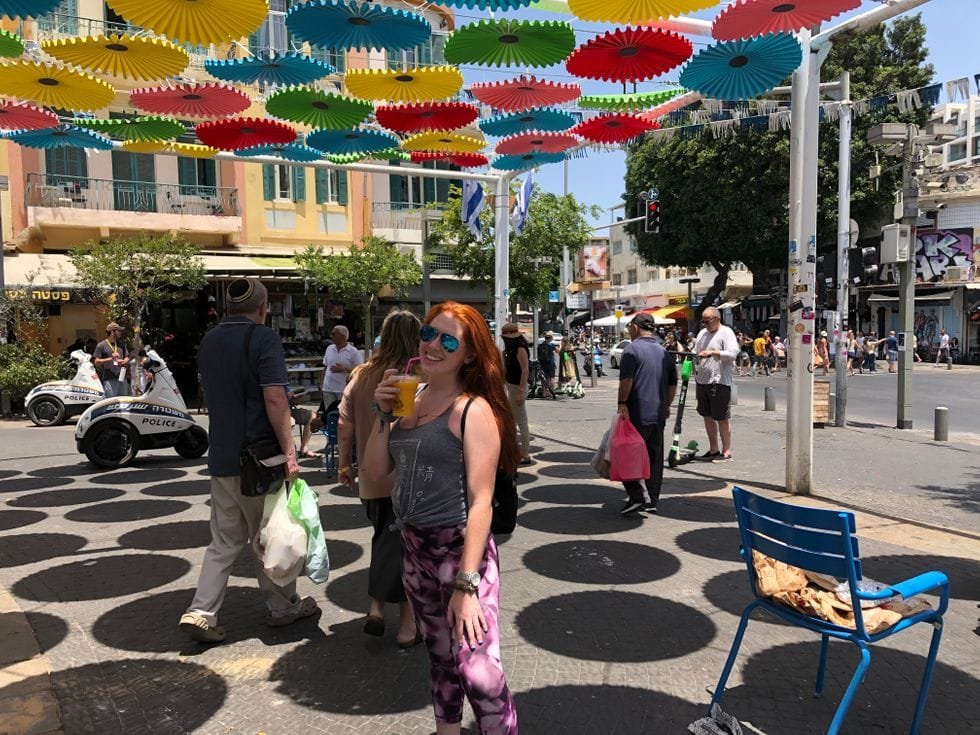 This entire city is amazing that I just had to make it its own listicle. From the amazing beach to the city right behind it, I got major Miami Beach/NYC vibes. There are amazing places to go explore and eat in this hub of Israel, so be sure to check out as much as you can!
There are even different types of tours (biking, food, graffiti, walking) that you can take to see one of the most amazing cities in the world! The Carmel Outdoor Market is a great experience for tourists to experience real Israeli culture and even do a little bargaining at the stands and shops.
There are even some cute places to take pictures so keep your eyes open for cute insta-picture spots!!
Also: for those of you that like cultural deserts, there's is amazing Muhallebi (milk pudding) at the market. I didn't think I'd be a fan, but you just have to trust me on this like I trusted the native Israelis on my trip.
5. Western Wall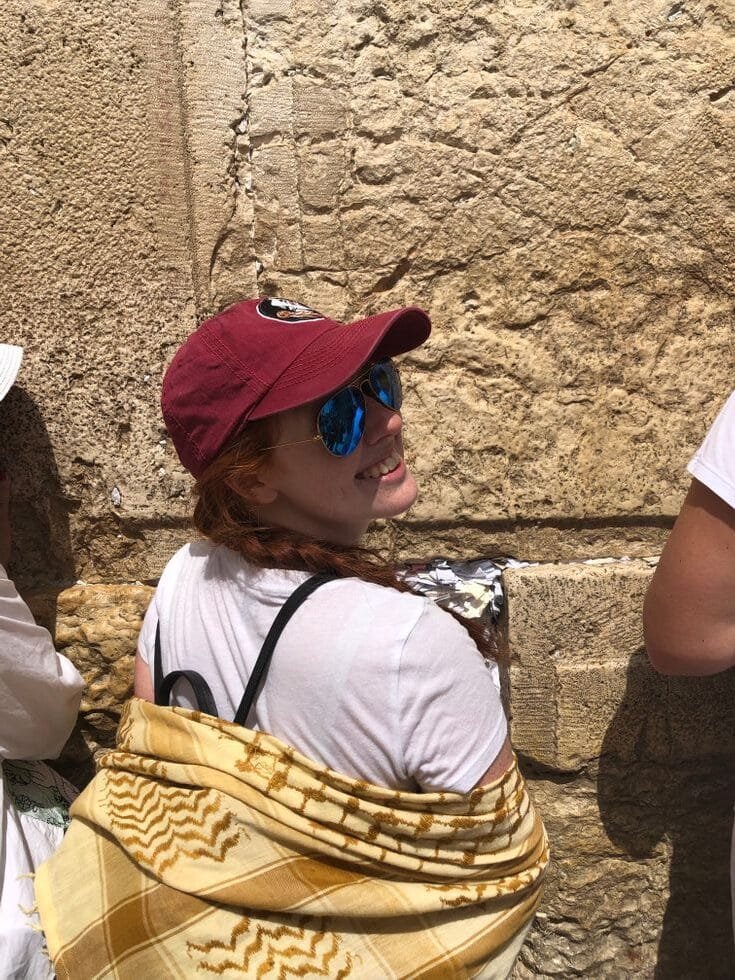 By far the most religious destination in all of Israel, but a place every Jew should head to on their visits to pray. Make sure you bring a little pen and paper to leave a wish on the wall and be respectful of others there that may be more religious than yourself.
Pro tips for the Western Wall: Don't turn your back to the wall and girls: cover-up!! Wear a skirt/dress that is at least knee-length and bring a shawl that covers at least your elbows!
6. Golan Heights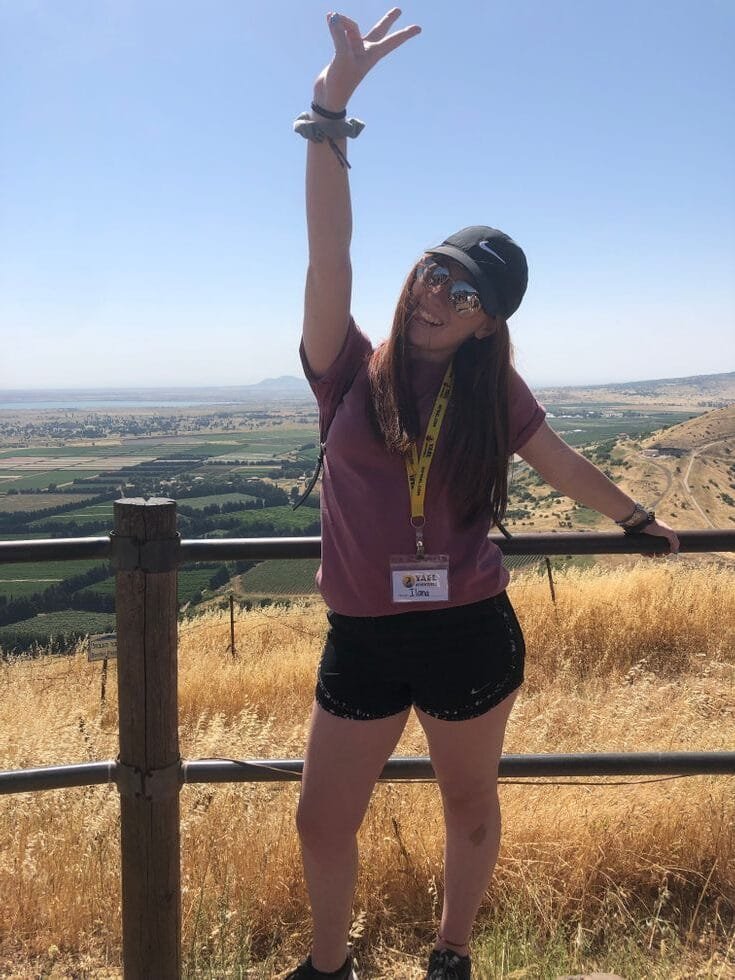 This breathtaking view is reason enough to come here, but it's even more meaningful seeing as you're at the Syrian/Israel Border.
Israel is known for its hikes, and Golan Heights is easily the least challenging and shortest of the hikes the country has to offer. Just an uphill walk to see something most people never get to experience.
I'd for sure recommend this one, and it's a cute photo op.
7. Yad Vashem

This museum should be one of the first things you decide to do in Israel, and definitely invest in a tour guide. There is so much symbolism and many real artifacts of the Holocaust that makes this experience unlike any other.
8. Mount Herzl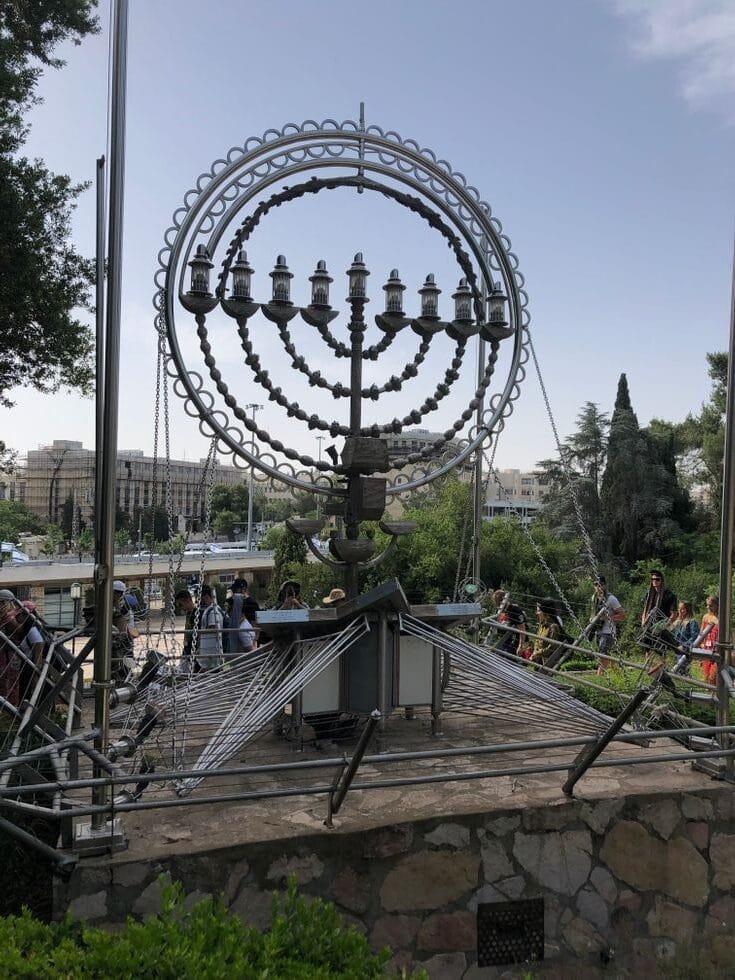 This amazing memorial is a graveyard to honor fallen soldiers of the Israeli Defense Force (IDF). This place creates truly moving and emotional experiences and is definitely a must-do to feel in touch with Jewish heritage.
I was lucky enough to be able to experience this place with currently active and serving IDF soldiers and watching them see their own, or even their friends reminds me of what I'm grateful for.
9. The Dead Sea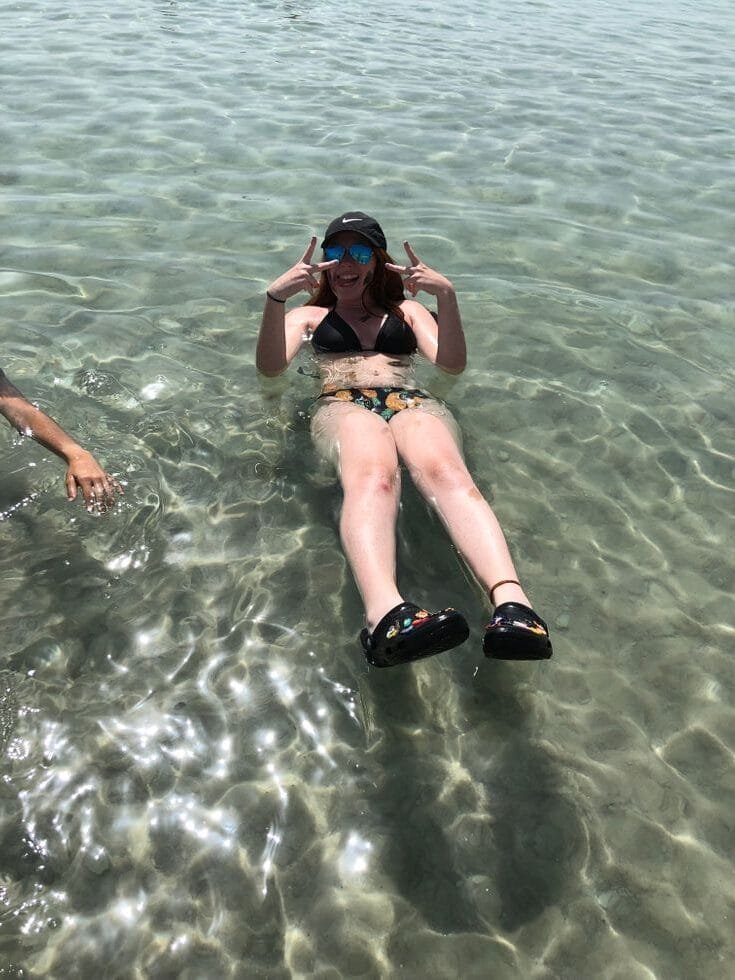 Obviously a straight-up tourist destination, but a cool one at that. The Dead Sea is the lowest point on earth and it's super easy to float. So go get your relaxation on here, but be sure to bring water shoes as the ocean floor is salt rock.
Another pro tip, cover up any open wounds and don't shave right before you go- this water is extremely salty and will sting vulnerable skin.
10. Machane Yehuda at night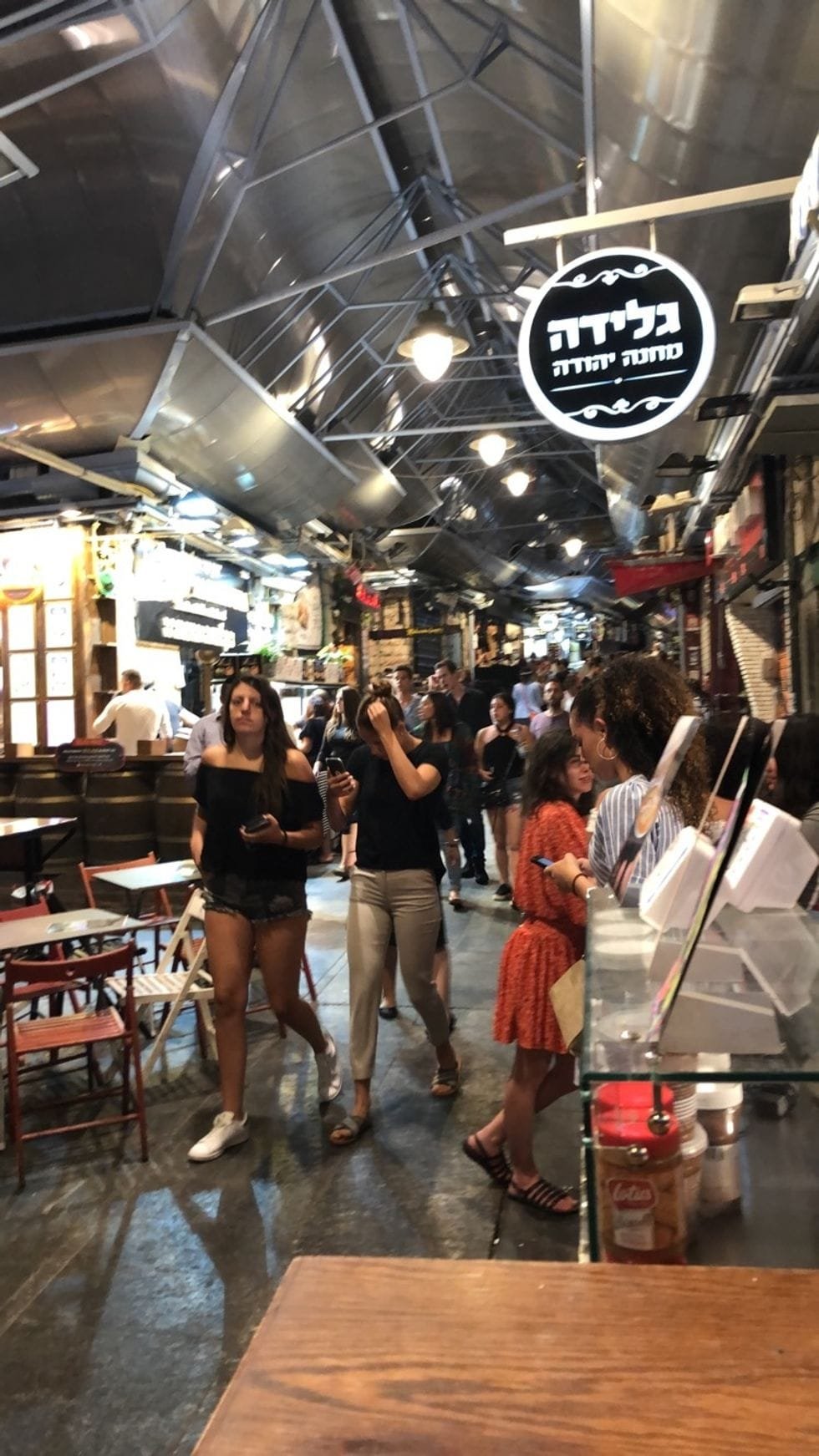 This outdoor market turns into a trendy nightlife after sundown. With many shops and restaurants turning into bars, Machane Yehuda in Jerusalem is the place to be after dark.
11. Camel Riding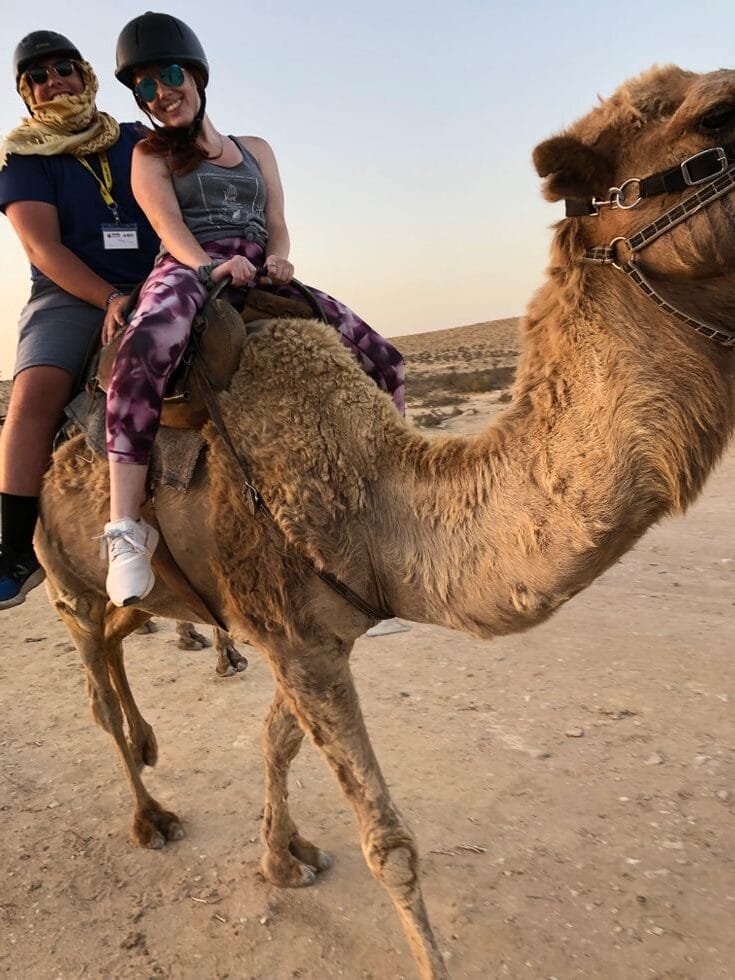 I actually almost forgot to put this on the list and I'm upset with myself because this was a huge highlight of my trip. People genuinely and literally ride camels in Israel. Find a place, do it. You will not regret it. Probably my one of my most favorite parts about my trip.
Israel is such a cultural place with so many sights to see and things to do. I hope you take my advice and visit these amazing places and do these amazing things, but don't stop here. Venture out beyond these sights and activities and make sure you maximize your Israel experience to include everything the beautiful country has to offer, should you choose to visit.
Most importantly, make sure you eat lots of pita, hummus, Israeli salad, shawarma, and falafel! Oh and for those of you that are 18 and older, drink some Tubi and Goldstar responsibly!!
Yalla (that means "let's go" in Hebrew) on over to Israel and happy traveling!!
Digital Document Verification To Uncover Fake COVID-19 Results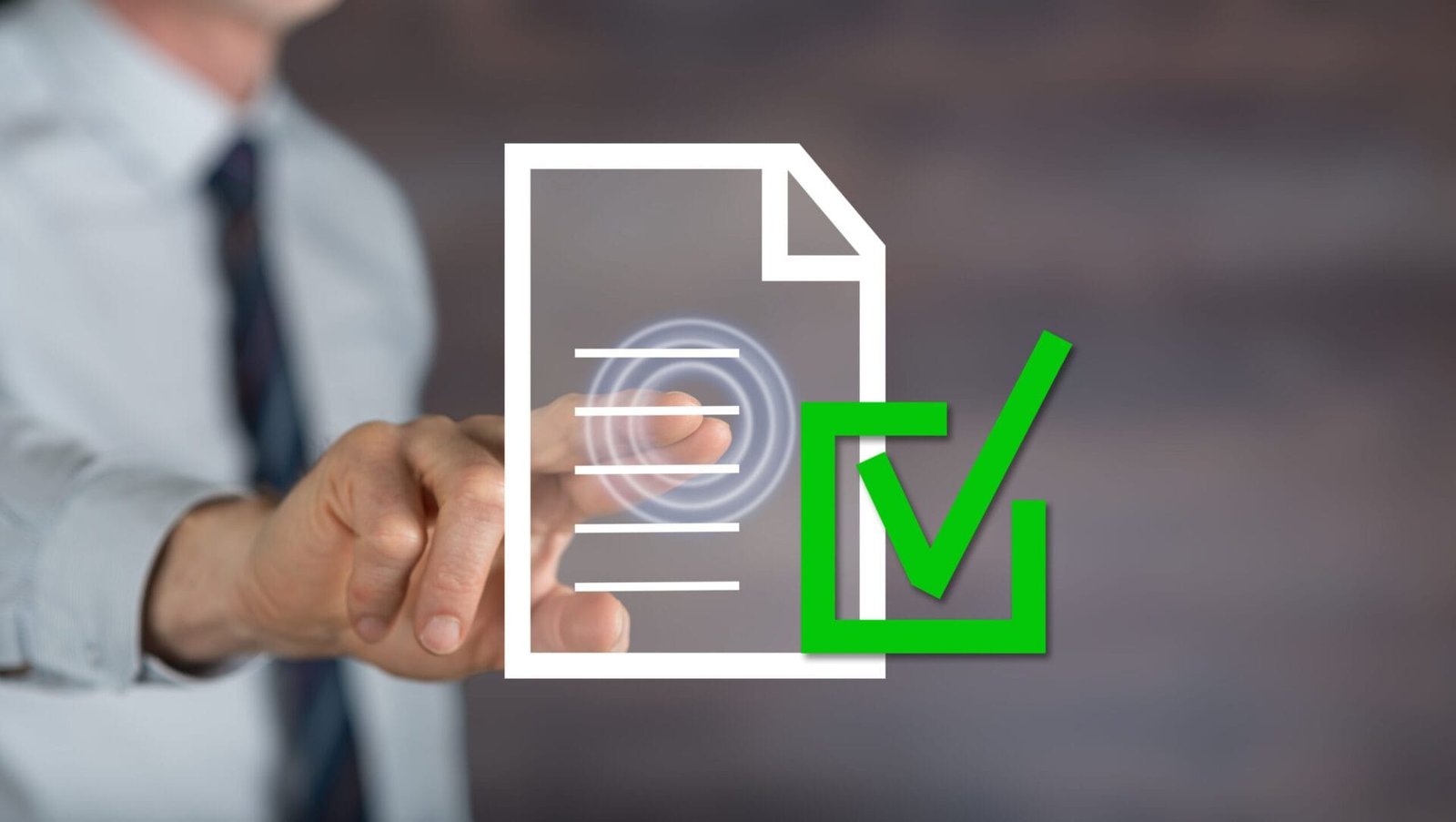 As COVID-19 continues to disrupt our lives, people are feeling the urge to spend time outside their homes. Fortunately, technology resumed some parts of our lives back to normal. This, however, prepared people to start taking flights to their new travel destinations. 
Due to new rules and regulations, travellers around the globe are required to show their COVID-19 test results before catching a flight. But passengers eager to fly across the border are using falsified coronavirus test results to bypass manual methods of test verification. Although, as news of fake COVID-19 tests are cropping up around the world, a sharp rise in recent arrests is suggesting significant possibility or error and human negligence, and that is the problem which currently needs to be addressed.
However, an industry-proven digital document verification solution can help airlines, airports, governments, and even passengers with safe and secure travel amidst COVID-19. The key benefit of document authentication methods provides the ability to ease up the process of validating documents by aviation authorities. It could ultimately help governments to cut massive time and cost with manual work. Through automation of passport verification and COVID-19 test results, passengers could not only experience ease in operations but also avoid standing in long queues. 
Moreover, the document verification solution would enable authorities to make informed decisions on whether a traveller can move further from a point of check-in. Although passengers without appropriate documents that might include a passport or real COVID-19 tests could be considered a high-risk. The document verification would ensure that fraudsters don't make it through the airports. 
Moreover, the verification accuracy differs with each verification service provider.   
Experience Safe Travel  Through Digital Document Verification 
By incorporating digital document verification into existing security systems, authorities could minimize operational and technical expenses. This would ensure a contactless passenger journey and instil confidence in all stakeholders to start travelling again. Further, it would help authorities to verify the documents at the time of departure and arrival.   
Eliminate Risk of Onboarding Passengers With Fake Credentials 
Document verification is an intelligent feature that allows passengers to upload their required documents including COVID-19 test results. The AI-enabled feature analyses the document in real-time and provides verification status within a few seconds to determine the travel eligibility. 
OCR-engine integrated within the document verification quickly scans the entire document to ensure a high level of verification assurance. When the process ends, the document is either rejected or approved automatically to let passengers through the check-in counter. 
The end-user will only have to upload their COVID-19 test results and passport for verification. The verification results are sent to the client after the entire process is complete that helps them with the pre-completion of sign-up forms. 
Technology acts swiftly to accurately extract information from various document types and languages with complex characters. 
It ensures that only authorized people gain access while ensuring the information provided matches the test results and other required documents. 
Role of Facial Recognition Technology Coupled With Document Verification 
During the document verification process, AI-powered facial recognition also helps with identity verification and fraud detection in fake Covid-19 documents. Liveness detection integrated into facial recognition technology helps to ensure that a fraudster isn't impersonating a real person. The verification checks incorporated within the technology also helps take down spoofing attacks. 
Validating Documents as Either Real OR Fake 
The software helps to differentiate any sort of fake, illegitimate or counterfeit documents. It's proven to work more effectively than manual document verification. It can enable the travel authorities to reduce unnecessary efforts when customers try to onboard a flight. The software automatically requests to submit their COVID-related documents that are later analysed to grant passengers an access. 
Therefore, the software can effectively handle the rejection and approval of documents within seconds. Here are some document types that fraudsters use to bypass security measures; 
Illegitimate Document:

These document types are almost fake, as most commonly they miss few characteristics such as missing holograms. However, such elements are essential to provide legitimacy to a document. 

False Document:

This type of document belongs to someone else and bad actors might attempt to authenticate themselves. 

Modified Document:

This is usually when the fraudster intentionally photoshops or introduces alternations in the document to bypass the system. 
Document authentication could save the travel industry and authorities operating in each country to reduce cost and increase efficiency.
Compliance With New Restrictions Amidst COVID-19
With new restrictions in place, authorities could face hefty fines or penalties if they are unsuccessful in catching people with fake COVID-19 test results. To avoid such fines, airport authorities are calling for strict measures to avoid loopholes during manual screening of passengers during airport check-ins. Real-time identity and document verification could be a valuable asset for countries to take malicious actors out of their system. 
To sum up, the document verification could essentially minimize the risk of fake credentials during passenger onboarding. Moreover, the control on COVID-19 pandemic is necessary and mandatory to return life to normal. As people are returning to their usual routine, AI-powered document verification solutions will leave no opportunity for imposters to fly over borders with submitting fake COVID-19 test results. Because authorities need to comply with regulations and passengers need a simple and easy onboarding experience. 
Here Are the Best Bikes for Long Rides That You Should Buy in 2021
Bikes journeys are one of a kind especially when the route is long and traffic-free. Long rides let riders test out the limits of their bikes and really use the machines how they are meant to be used. That exhilarating feeling of having the wind push back at you while you continue to scale kilometre after kilometre is something every bike fanatic is very familiar with.
Bikes journeys are one of a kind especially when the route is long and traffic-free. Long rides let riders test out the limits of their bikes and really use the machines how they are meant to be used. That exhilarating feeling of having the wind push back at you while you continue to scale kilometer after kilometer is something every bike fanatic is very familiar with. Bikes come in all kinds of shapes and sizes. This implies that all bikes are not designed to provide a satisfying experience while touring. Larger wheelbases, higher weight, and a well-designed engine are only a few desirable characteristics that the best bikes have. Here are some of the best options for long rides on Indian highways:
KTM Duke 390
It's rare to see a naked motorbike amongst the best bikes for long-distance travel. The KTM Duke 390 has earned its spot in this list due to the perfect balance between performance and handling that it provides to its users. The massive TFT display makes it easy for riders to look at important statistics at any time of the day. It also provides an upright seating position for riders that prefer to be seated more comfortably during their journey. The smart console can also be connected to your smartphone via Bluetooth, giving you access to more details and stats about your bike including the mileage, fuel remaining and need for service. Duke 390 is also equipped with strong LED headlamps ensuring that you have maximum visibility during the night. The Duke 390 is an absolute pleasure to ride.
Bajaj Avenger Cruise 220
The laid-back style of this motorcycle gives it a unique personality. The Avenger is the perfect cruiser for long roads. Powered by a single-cylinder 220cc engine, this bike is well equipped for long journeys. The tall windshield and low seat make your ride extremely comfortable. Wide handlebars and angled leg shifters give you the ultimate luxury experience. The Bajaj  Avenger Cruiser 220 also sports the ABS braking system ensuring that you are always safe. 
Jawa Perak
The Jawa brand is gaining a lot of attention lately. This is due to their rugged bikes that provide a grounded and comfortable riding experience. The Perak is a bobber bike sporting a laid-back riding position that is paired with upright handlebars. It exudes a powerful persona and gives riders a royal feeling. Jawa Perak's single-cylinder 343cc engine is liquid-cooled and can deliver 30bhp and unto 31Nm torque. Equipped with the ideal dual-channel ABS, riders have nothing to worry about when they are on this bike. 
Royal Enfield Interceptor 650 
This bike is the gold standard for long-distance touring. The Enfield brand is well-known for its powerful motorbikes and loud, peppy engines. The Interceptor 650 sports a whopping 650cc engine that is cooled both by oil and air. With the machine being able to clock 47bhp and 52NM of torque, long route travel is guaranteed to be smooth and pleasurable. The Interceptor 650 is also equipped with other best in class features like the slipper-assist clutch and dual-channel ABS. The simple yet classy design is sure to turn heads on Indian roads!
Bajaj Dominar 400
Bajaj bikes are widely recognized for their sturdy feel and longevity. The Bajaj Dominar is offered by the brand solely to tour. It is loaded with all the features that are necessary so that riders can confidently go about their travels. The bright LED headlights and tail lamps ensure that you can be seen from a distance by other drivers on the road while ensuring that you never lose sight of the road. The wider seats and wheelbase are designed to help you feel comfortable even after hours of continuous riding. The liquid-cooled, 373.33cc engine can produce 39.5 bhp and 35Nm of torque. This bike is an absolute beast and delivers on all the promises that it makes to its customers. 
Basic research can help you find the best bike for your touring needs. Always remember that depending on your requirements, you may need different types of bikes. Not all bikes that are great for touring can translate the same performance on city roads. If you are someone who frequents highway trips to far-off places, any bike from this list of long ride bikes will be a great option for you!