Things You MUST Do When You Take A Trip To Israel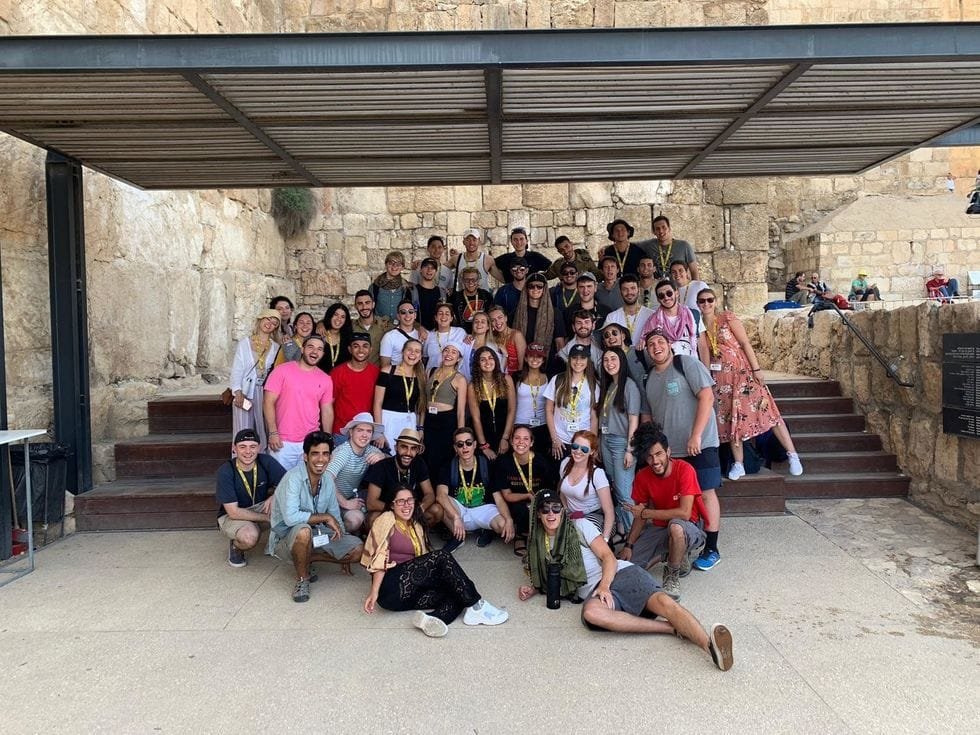 Don't text me, I'm probably admiring the beautiful gardens in Haifa, or visiting the Israeli-Syrian border right now.
Israel is a very small Middle Eastern country that is full of culture, religion, and hidden gems. For those of us that identify as Jewish and have not had the pleasure of experiencing a trip to Israel, Taglit-Birthright Israel grants us this fabulous, once-in-a-lifetime opportunity to visit a country so important to our religion.
I finally decided to cash in and take my free trip to Israel and could not have been more excited to head overseas for the first time ever!
During my 10-day excursion, I visited and experienced some of the most beautiful and incredible places I have ever seen and I wanted to share some of my favorites, with some pictures of course.
1. Jordan River Rafting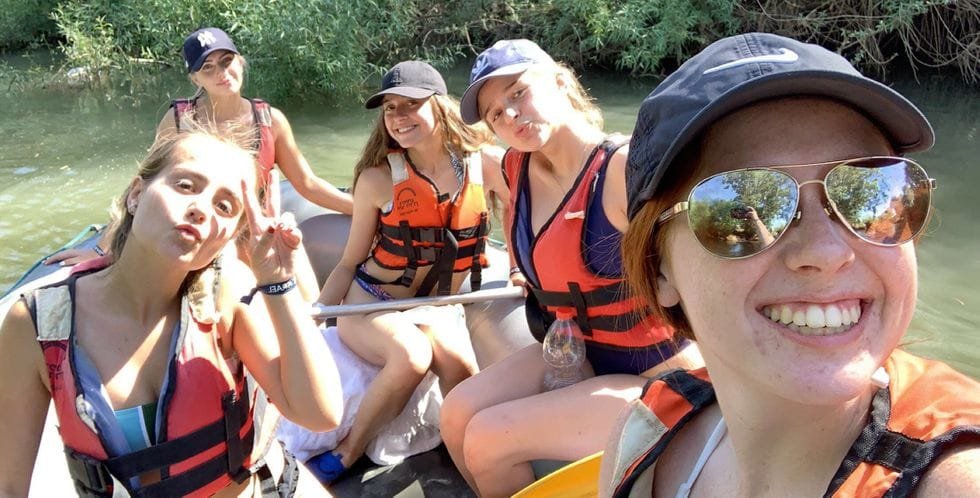 Don't let "river rafting" scare you off from this experience, because it's not at all as rough as you think it's gonna be. Grab four to six of your friends, head to Israel, and jump in an inner tube to paddle down the Jordan River.
When are you ever going to be able to say you rafted down a major famous river in a foreign country? Never, unless you take this opportunity.
Don't be afraid to get a little rough with your friends, if they're okay with it, and soaks has each other and push each other into the water. It will be cold even on the hottest days, that's a promise. However, the experience of being in the Jordan River is so worth it.
2. Stargazing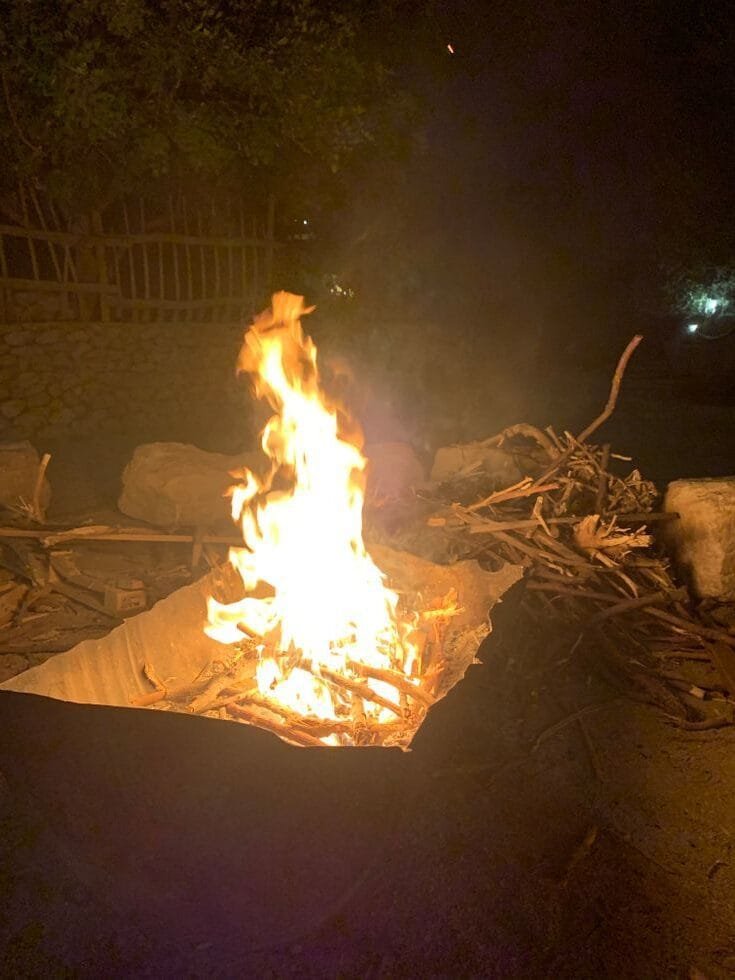 This experience seriously changed my life, no joke. While on birthright, we stayed at the Bedouin tents, which I'm not going to lie about, you should probably pass on that experience as a regular tourist.
However, we walked up a hill on the grounds and stargazed in the desert. One of the leaders on my trip read us something to help us relax, clear our minds, and let go of all the bad, evil, and hateful things happening in our lives.
This time of self-reflection was definitely needed for me, in real life and to decompress a little from the long, exhausting trip I was on and inspired me to do some self-reflection more often.
3. Netanya Beach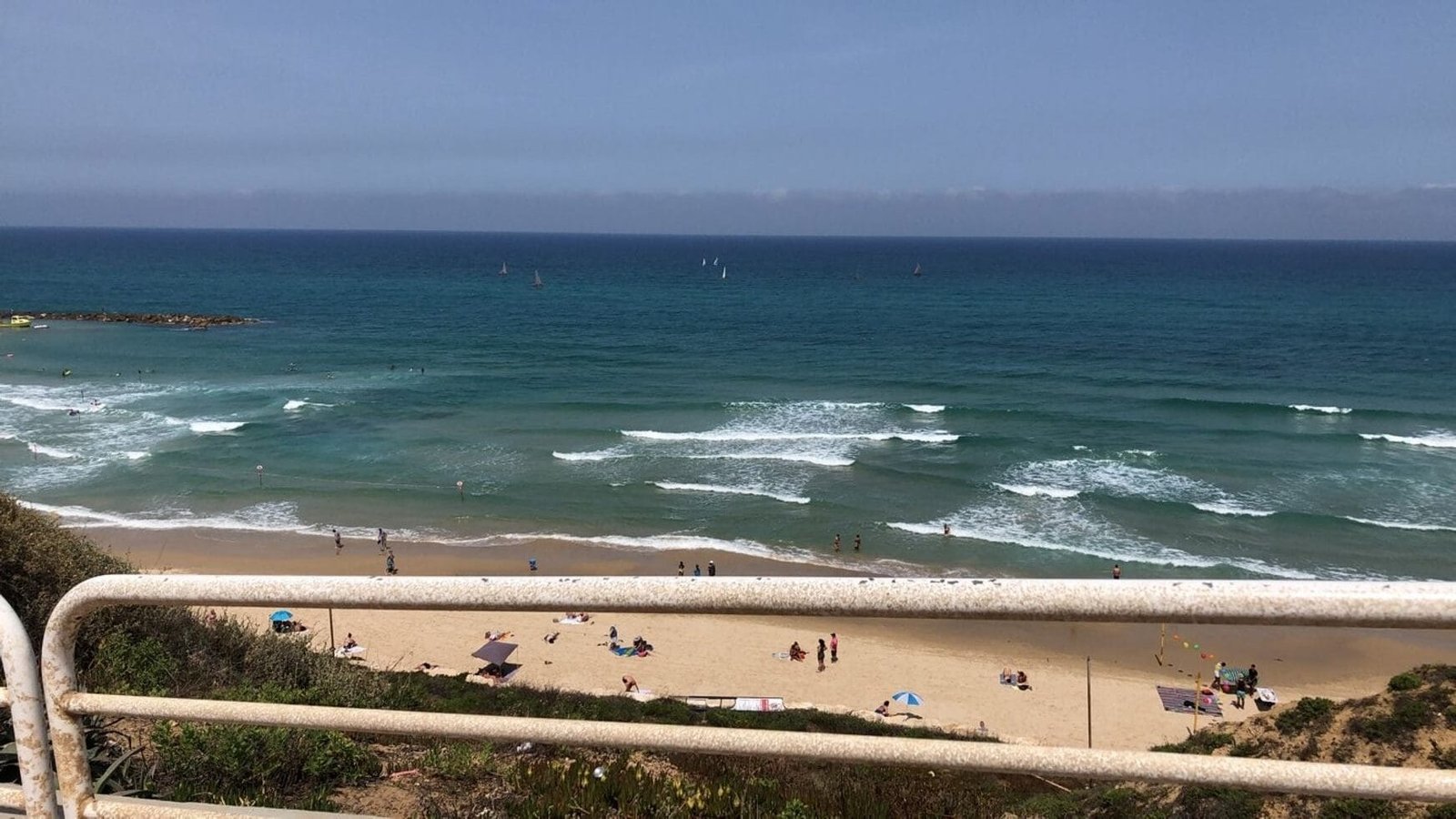 I live in South Florida, and let me tell y'all, Netanya beach is one of the most breathtaking beaches I've ever seen.
There are lots of people, especially on Shabbat where nobody drives, but it's honestly so serene and no one bothers you while you're laying out, playing ultimate frisbee in the crystal blue water, or grabbing a quick ice cream snack.
If you are stopping here for a visit while you're in Israel, I also recommend you stay for sunset. You'll thank me when you see it.
4. Tel Aviv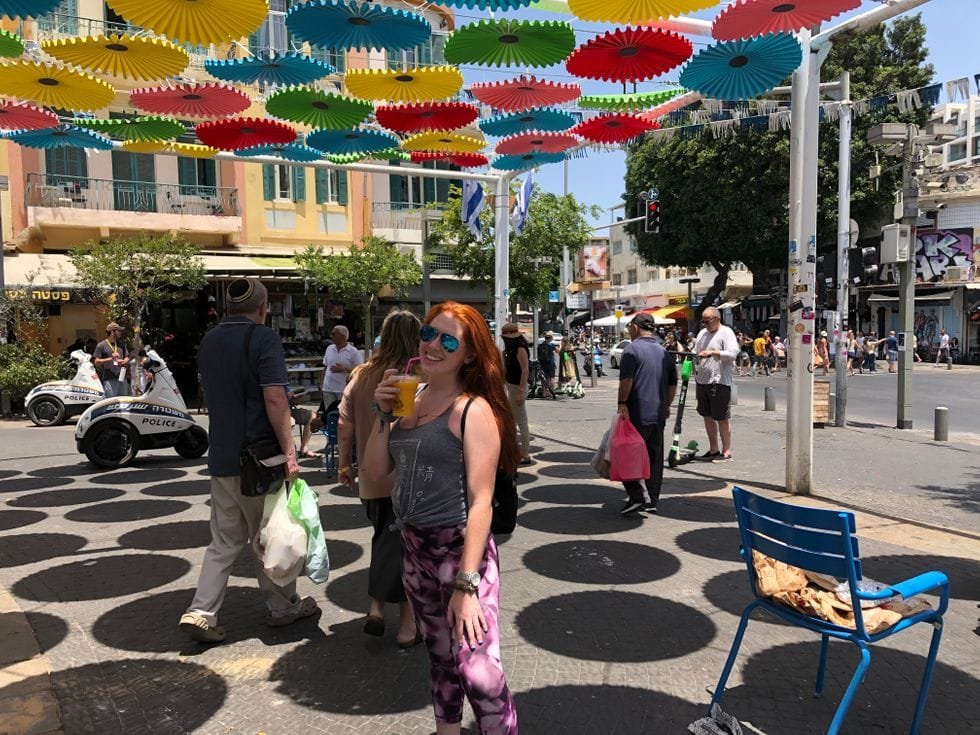 This entire city is amazing that I just had to make it its own listicle. From the amazing beach to the city right behind it, I got major Miami Beach/NYC vibes. There are amazing places to go explore and eat in this hub of Israel, so be sure to check out as much as you can!
There are even different types of tours (biking, food, graffiti, walking) that you can take to see one of the most amazing cities in the world! The Carmel Outdoor Market is a great experience for tourists to experience real Israeli culture and even do a little bargaining at the stands and shops.
There are even some cute places to take pictures so keep your eyes open for cute insta-picture spots!!
Also: for those of you that like cultural deserts, there's is amazing Muhallebi (milk pudding) at the market. I didn't think I'd be a fan, but you just have to trust me on this like I trusted the native Israelis on my trip.
5. Western Wall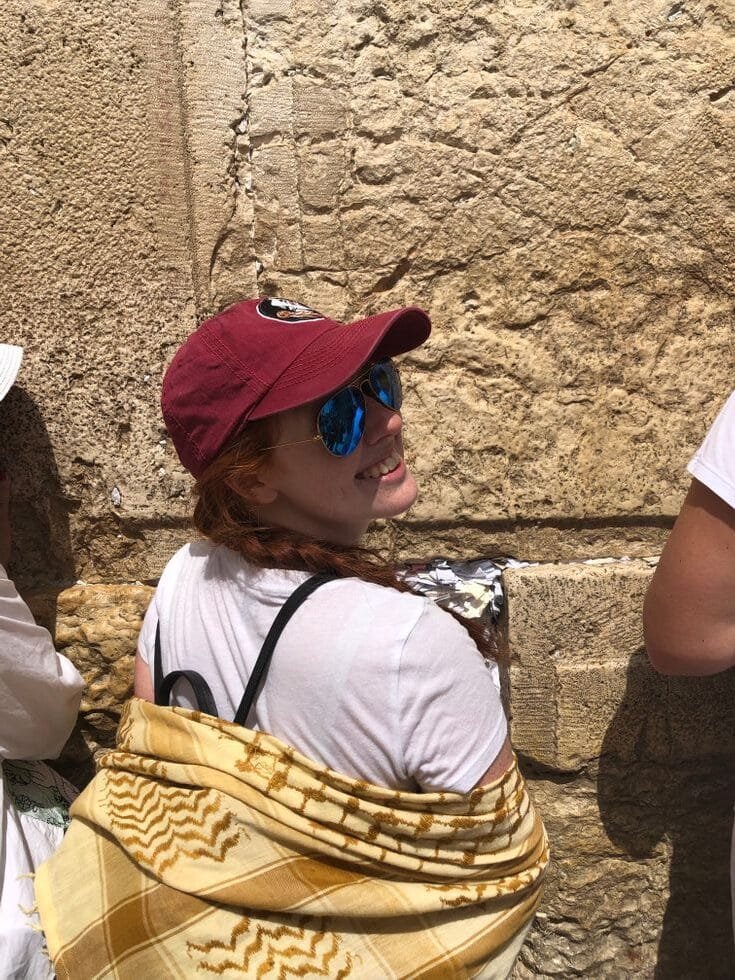 By far the most religious destination in all of Israel, but a place every Jew should head to on their visits to pray. Make sure you bring a little pen and paper to leave a wish on the wall and be respectful of others there that may be more religious than yourself.
Pro tips for the Western Wall: Don't turn your back to the wall and girls: cover-up!! Wear a skirt/dress that is at least knee-length and bring a shawl that covers at least your elbows!
6. Golan Heights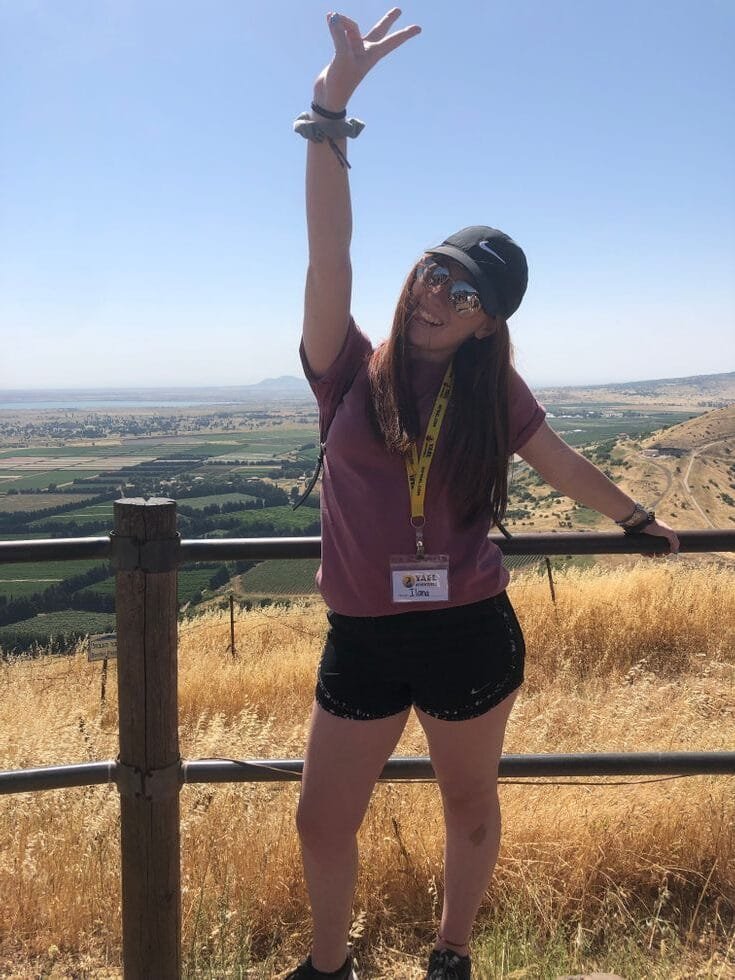 This breathtaking view is reason enough to come here, but it's even more meaningful seeing as you're at the Syrian/Israel Border.
Israel is known for its hikes, and Golan Heights is easily the least challenging and shortest of the hikes the country has to offer. Just an uphill walk to see something most people never get to experience.
I'd for sure recommend this one, and it's a cute photo op.
7. Yad Vashem

This museum should be one of the first things you decide to do in Israel, and definitely invest in a tour guide. There is so much symbolism and many real artifacts of the Holocaust that makes this experience unlike any other.
8. Mount Herzl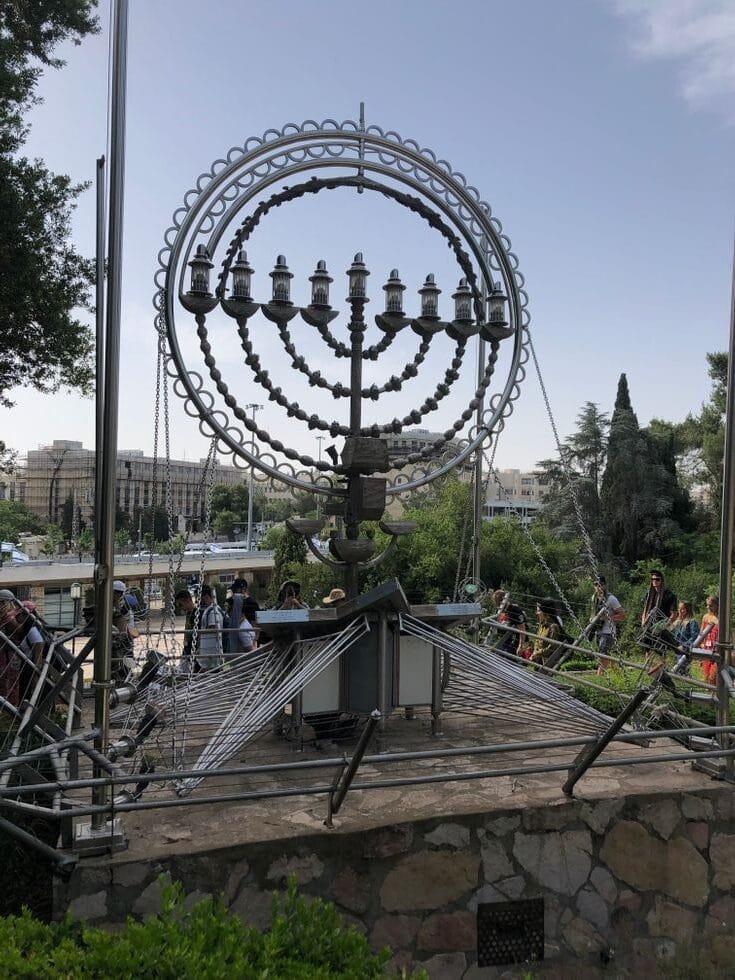 This amazing memorial is a graveyard to honor fallen soldiers of the Israeli Defense Force (IDF). This place creates truly moving and emotional experiences and is definitely a must-do to feel in touch with Jewish heritage.
I was lucky enough to be able to experience this place with currently active and serving IDF soldiers and watching them see their own, or even their friends reminds me of what I'm grateful for.
9. The Dead Sea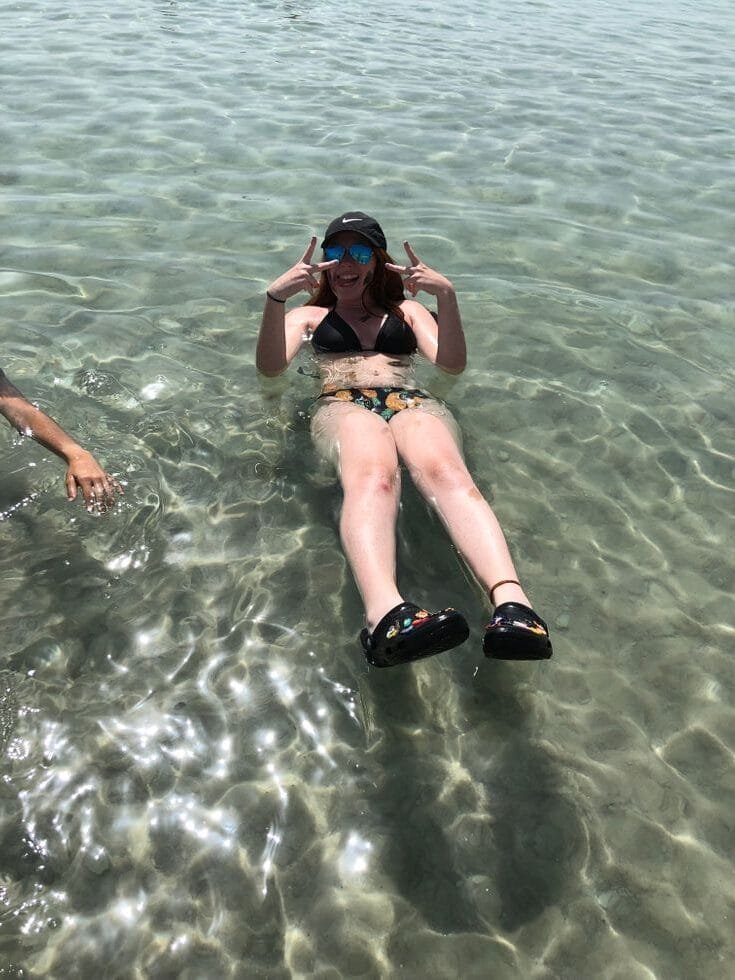 Obviously a straight-up tourist destination, but a cool one at that. The Dead Sea is the lowest point on earth and it's super easy to float. So go get your relaxation on here, but be sure to bring water shoes as the ocean floor is salt rock.
Another pro tip, cover up any open wounds and don't shave right before you go- this water is extremely salty and will sting vulnerable skin.
10. Machane Yehuda at night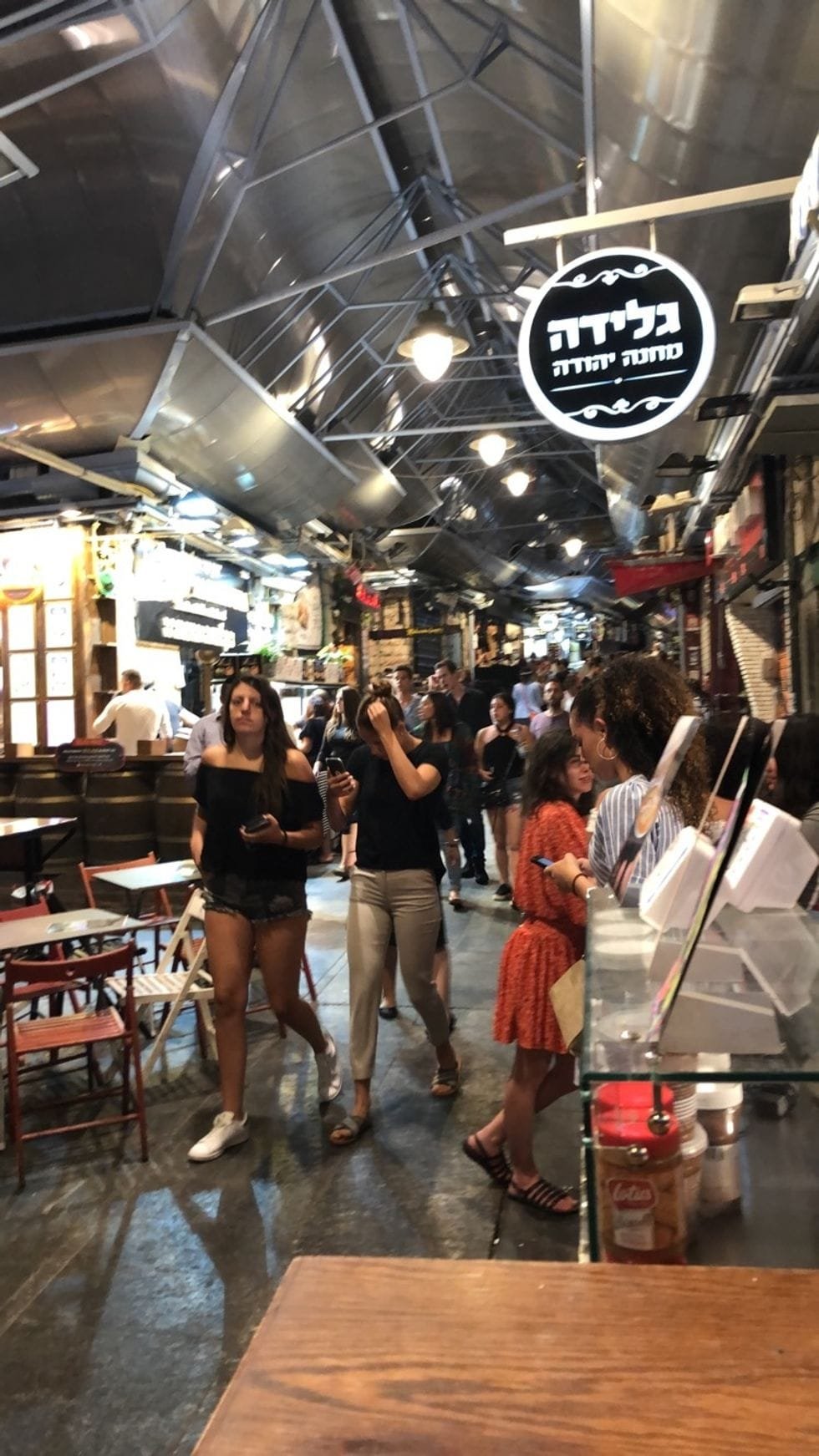 This outdoor market turns into a trendy nightlife after sundown. With many shops and restaurants turning into bars, Machane Yehuda in Jerusalem is the place to be after dark.
11. Camel Riding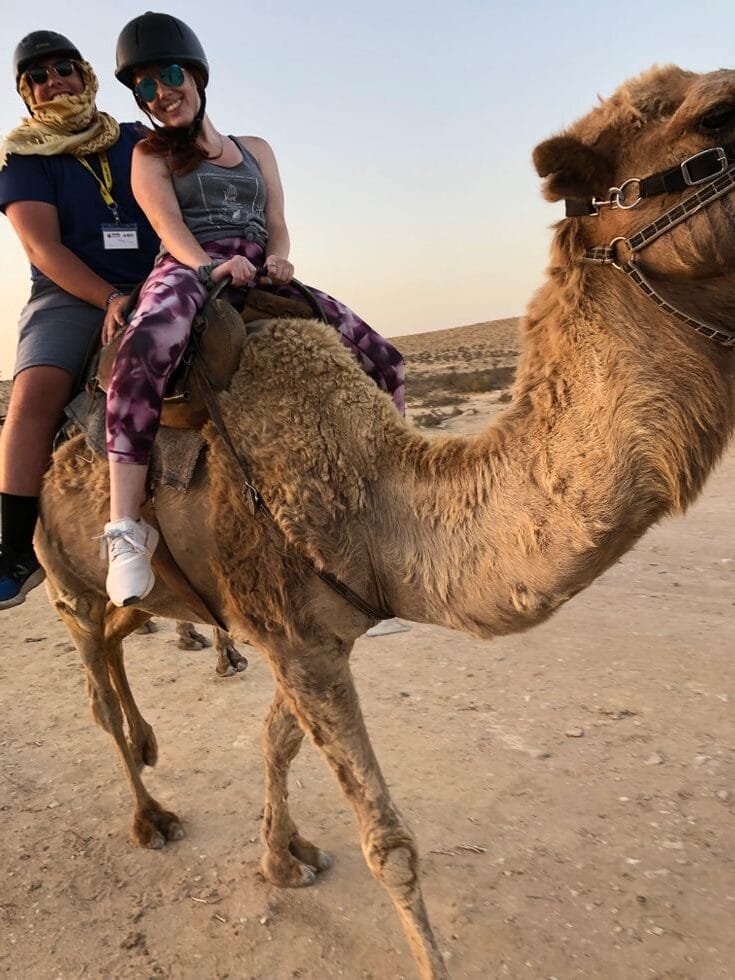 I actually almost forgot to put this on the list and I'm upset with myself because this was a huge highlight of my trip. People genuinely and literally ride camels in Israel. Find a place, do it. You will not regret it. Probably my one of my most favorite parts about my trip.
Israel is such a cultural place with so many sights to see and things to do. I hope you take my advice and visit these amazing places and do these amazing things, but don't stop here. Venture out beyond these sights and activities and make sure you maximize your Israel experience to include everything the beautiful country has to offer, should you choose to visit.
Most importantly, make sure you eat lots of pita, hummus, Israeli salad, shawarma, and falafel! Oh and for those of you that are 18 and older, drink some Tubi and Goldstar responsibly!!
Yalla (that means "let's go" in Hebrew) on over to Israel and happy traveling!!
Be a Professional Driver from Our Driving Institution in Epping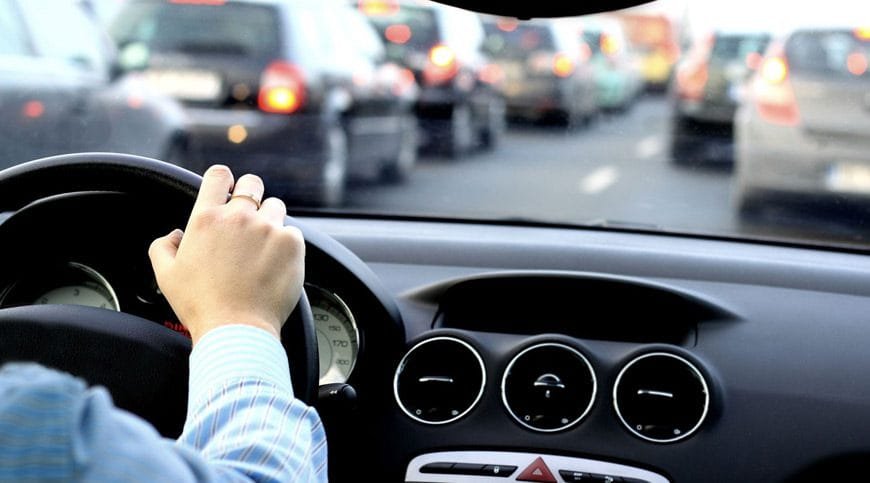 If you are searching for an instructor and establishment where you can find out training for becoming a specialist chauffeur? If indeed, then you go to the right place due to the fact that the driving school in Epping is the best area where your desire for ending up being a professional and also the professional driver can end up being real. While selecting a driving college as well as a teacher, you have to be extremely mindful as you are picking what your future will be. You will certainly adhere to the found out guideline about driving throughout your life. So, constantly opt for a specialist and experienced teacher as well as an establishment where you can become a professional driver.
In Australia, a lot of schools are using courses regarding driving, but the institution of driving in Epping is the most alluring institution, where thousands of trainees graduate every year. Making trainees professional and also generating abilities in them is our commitment. Throughout the entire training course, we supply them with well-educated, skilled, knowledgeable, professional teachers.
Our Professional Trainers in Epping:
The teacher you choose will certainly not only educate and instruct you about driving yet also build the means for your future. Maintaining all these things understanding, we give you the nation's ideal trainers who instruct you the genuine means of driving abilities. Besides showing you driving abilities, they aid you in comprehending the plan, selecting the most effective path while driving, as well as website traffic regulations as well. After obtaining the most effective education, experiencing driving for several years, as well as recognizing traffic legislation, people eagerly join us as teachers to help to make new professional vehicle drivers. These all are the main reasons that we are special from various other driving institutions.
Our Providers:
Being a distinguished training institution in the nation, we are devoted to supplying our customers with the most effective of centers. Trainees do not require to stand up early in the early morning and eliminate the moment to capture the courses in the school. They are given flexible time on which they can come easily. During the training, students obtain 4 door cars automobiles whereby their moms and dads become able to see them during the training. They see the point of development where you stand and also end up being happy to see their youngsters in risk-free hands. Trainees are also offered the basic needs along with the program.
Why Pick Us?
Countless students come with despair on their faces, but after going through the training from our worthy teachers, they praise us. One driving instructor in Epping is professional, accommodating, knowledgeable, as well as experience. They take care of you throughout the training course. Numerous of your enigmas obtain deciphered and concerns obtain iron out by these trainers. Teachers call the students independently as well as ask them their queries as well as inquiries. Because of these attributes, our institution mesmerizes the attraction of customers and urges them to join us. You are also advised to come and join us for the nutrients of your high qualities to make you able to end up being an expert motorist, so you can conserve your and also various other's life when driving.
How To Choose The Best Driving School In Manchester?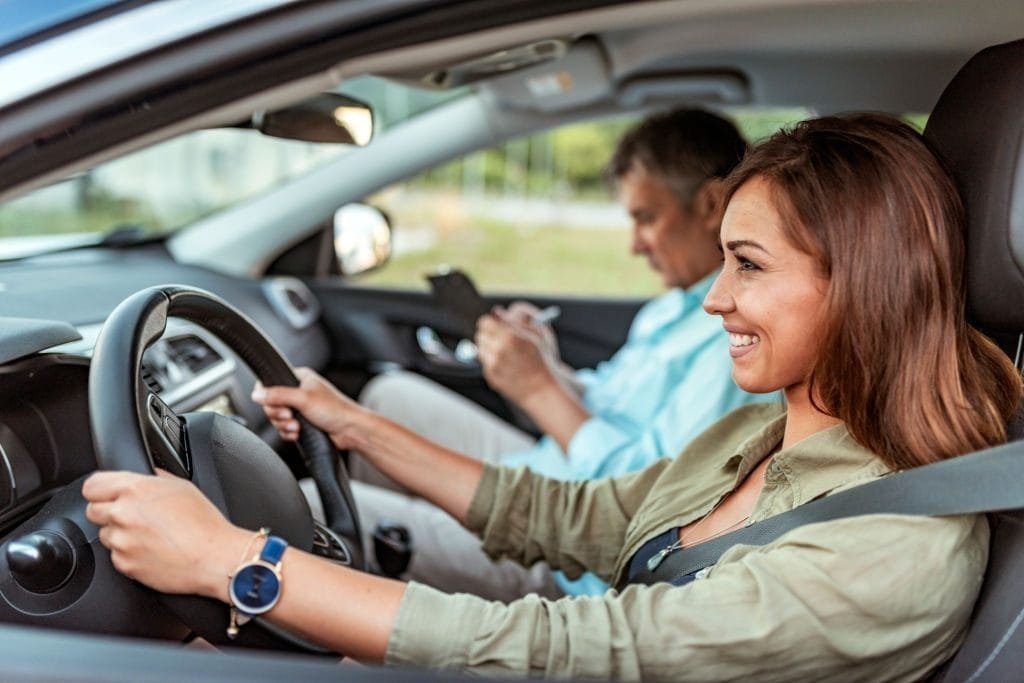 It is essential to learn driving from a professional driving school. Learning from a driving school is beneficial for everyone in many ways. They teach you every traffic and road rule. Moreover, they do not provide only practical lessons. But they also offer theory lessons to have better knowledge of traffic rules. You should choose the best driving school in Manchester to become a professional and responsible driver. The driving schools offer you those lessons which will best fit your needs.
Furthermore, by learning from driving school, you will get your driving license very fast rather than usual. It will also benefit you in the insurance of your car.
Below are the tips for how to choose the best driving school
There are many benefits of having professional driving lessons, as they help you a lot in many ways. After reading this article, you will get to know how you can choose the best driving school for you.
Look for how good is their training
The most crucial component of a driving school is the teaching quality of their school. How the trainers of driving school trained their learners. The teaching quality of driving school matters a lot. If they do not offer suitable quality lessons, then you should not get admission. It is because you will not become a professional driver by learning from them.
Experienced trainers and comprehensive instruction manuals will go a long way toward helping you get your driver's license quickly, simply, and enjoyable.
Never hesitate to inquire about how the school operates and who works there. Choose the school which is ensuring to providing you a high quality yet beneficial driving lessons.
Look for the location of the school
The location of the driving school is also crucial. Make sure that you find that one school which is good and also near your area or home. This way it will be easy for you to access the school. You can quickly go to school without having to worry about the time.
If the driving school is not near your area, you may have to grab a cab, which will be highly costly. It is because you have to go to school every day and no one can afford the daily expense. Using public transport also takes a lot of time, you can't reach on time.
Moreover, you may also need lifts from your family or friend to drop you at your driving in some cases. This will result in you getting late from your school.
However, getting admission to your nearest driving school is the best of all.
The flexibility of the schedule
Always look whether the driving school is offering a flexible schedule or fixed schedule. Prefer the school which is offering a flexible schedule. When enrolling in a driving school, organize your schedule that can accommodate your routine. It is because you do not only have to attend driving lessons. There are many tasks on your plate that you have to manage with the driving school schedule.
Moreover, by learning with a flexible schedule, you can easily manage your other tasks too.
How safe their vehicles are
When it comes to training cars, not every driving school is the same. Some schools have the most updated vehicles. They take their cars for regular maintenance and checking to make sure their vehicles are safe for driving.
While some driving schools use the old cars and also do not prefer the regular maintenance. They do not prefer using updated and maintained vehicles for teaching their learner.
Whenever you choose the driving school, make sure that all cars are up to date and safe. As a result, you will be able to concentrate on driving what is genuinely essential. Furthermore, this way, you do not have to worry about your safety. You only have to focus on enhancing your driving skills.
What type of driving lessons they are giving
It is also very important to look for the type of their driving lessons. As you told above, some driving schools do only provide practical lessons but theory lessons too. Theory lessons are beneficial. You can quickly learn about the traffic rules, traffic signs, and safe speed. Theory lessons also include:
How to maintain a distance between vehicles?
Leave passing lanes open.
Never cut off other vehicles.
How can you drive at a safe speed?
These are those things that are very important to learn for becoming a professional driver. That is why you must prefer getting enrolled in that school, ensuring to provide you theory lessons.