Many Uses Of Underground Water Tank
For most Australians, water storage is not a daily concern. People are lucky to live in towns and cities where water is supplied by municipal corporations or local governments. But the scenario is totally different for persons living in remote, rural communities. For them, storage of water is of utmost importance for the needs of survival.
For the drier regions of Australia, the solution for water scarcity is an underground water tank. Yet, no matter one's location, there are many benefits to having underground water tanks in your community. If the latter is not just for one's home, it can prove to be very useful for one's local fire department so that they have a dedicated source of water in event of a fire.
What Are Underground Water Tanks?
As the name suggests, such tanks are enormous storage devices for water installed underground. They are so designed to prevent leaks and to avoid contamination by insects and microbes. Such tanks are isolated water sources for one's household or community in case they were built for sourcing water in emergencies. The majority of such modern tanks are filled up with rainwater, which is captured during storms or showers.
Water tanks have been set up both above ground and below ground all through history. In case a village or town is located in an arid area, water tanks could be used to irrigate farmland. Medieval castles had underground tanks to store water in the event of a siege by troops of enemies.
Currently, there are many reasons for constructing underground water tanks Sydney, such as:
Water storage using systems that captures rainwater
Options for filtering water to use it for drinking
Washing dishes and clothes
Taking baths and showers
Making a reservoir of water to irrigate gardens
Installing fire cisterns underground to offer water to fight fires
Water for livestock and crops on farms
Benefits Of Underground Water Tanks
Following are some main reasons for and benefits of installing underground water tanks Sydney:
Efficient handling of emergency situations
Without a doubt, underground tanks provide optimal peace of mind with regards to suppression of emergency fires, particularly in rural areas, where there is a lack of regular supply of municipal water. In the event of fire emergencies, the local fire department will exploit the water stored in underground water tanks of individuals.
Water in such tanks is perfect for both irrigation and drinking.
Underground water tanks can be used to store and access safe drinking water, which is ideal] for human use. In case one is from a locality that experiences a shortage of fresh potable water, one can indeed depend on such tanks to store and access safe, fresh water.
These tanks can also be used to store water for irrigation. Rainwater can be harvested to store water for purposes of irrigation. Tube wells can be used to lift up water from such tanks.
Tanks are secure and safe.
When water is stored in underground tanks, it is kept secure and safe from all kinds of tampering, including vandalism. Such issues matter in events of civil unrest. Since water is stored underground, malicious elements cannot interfere with water quality.
Underground water tanks prove to be really useful when there is a shortage of space on one's property. Such tanks designed by thoughtful manufacturers can be installed easily under the driveway or lawn. This feature is also helpful for storing water under commercial buildings with little space to spare.
Tanks are highly eco-friendly.
Such underground tanks are a great way to harvest rainwater that would otherwise run off as wastewater. You can efficiently use water by harvesting rainwater and using it for non-potable uses like irrigation, flushing toilets, topping up swimming pool water, and running water-hungry devices like washing machines and dishwashers.
Saving water this way helps protect the planet. Water stored underground is thus highly eco-friendly, leaving minimal carbon footprint for using water.
Cost-effective use of water
When one harvests rainwater in the underground tanks and uses it for many objectives, one is spared from paying a huge utility bill for water. The tanks become free sources of water for many needs ranging from drinking water to gardening.
Since these water tanks are underground, they are out of sight on the property. They don't compromise the looks of the property. They can be placed below big buildings without interfering with the aesthetics of the space. As a matter of fact, aesthetically, they are nearly non-existent and invisible.
When water is stored in underground tanks, it can be used for multiple objectives ranging from drinking to irrigation. Water can be used for washing clothes and dishes, bathing, taking showers, watering plants, and feeding livestock.
Water stored in underground tanks is safe from calamities like hurricanes and strong winds. Water stored in such reservoirs can also be used when water levels in the city dip below normal.
In sum, these are some of the main benefits of setting up an underground water tank on one's property. They are a highly useful alternative to above-ground water tanks for the same reasons.
Bridget is a writer and editor, currently living in Melbourne. She is a copywriter for Newpath Web and loves working with words of all shapes and sizes.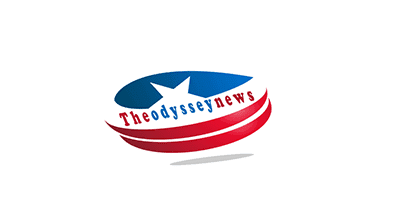 Play Toto Safely and Anonymously at a Private Toto Site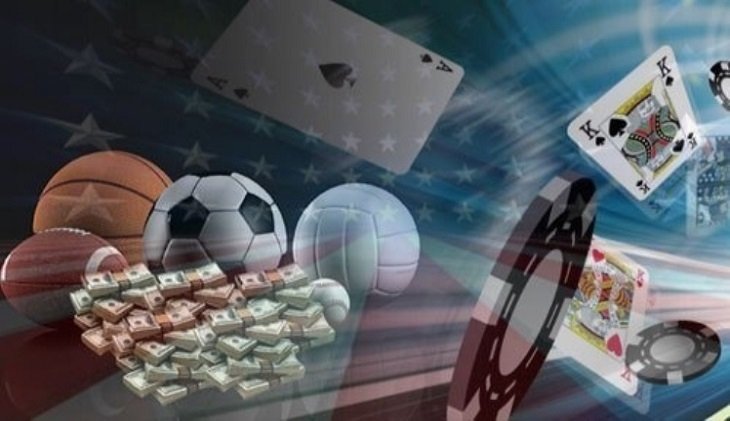 A 메이저놀이터is run for a private purpose, and is not operated for profit. This means that it cannot sustain losses incurred from double-sided bets, poor matchmaking, or unprofessional operations. It can be a wise choice for players who want to play Toto in the privacy of their home.
Anjeonnoliteo
If you are looking for a safe toto website, then you should opt for a site that has a high safety rating and a 100% verification policy. The site should also have a history of paying members on time and offering the right types of games. Koreans are known for their integrity and high standards, and they have a reputation for offering quality games with secure transactions.
As a member of an anjeonnoliteo private toto website, you can be sure that you're getting your money's worth. The site features 100% verification policies, a large selection of games, and a reputation for paying its members without problem. You'll find these features and more on the Anjeonnoliteo website.
If you're looking for a safe toto site, Anjeonnoliteo is the best choice. Its verification policy ensures that every member is safe. The site also pays out promptly, making it the ideal Korean toto site. Koreans are constantly searching for safe toto sites.
There are several other private toto websites available, but Anjeonnoliteo provides a secure and reliable way to play toto online. In addition, the site also offers a customer support service to help you with any issues you might have. The site also offers a variety of security levels and has a reputation for offering high-quality editorial content.
Anjeonnoliteo is an excellent choice for sports toto games. It has a highly secure user interface and a 100% verification policy that protects you against fraudulent websites. In addition to offering a variety of sports video games, Anjeonnoliteo also offers great customer support and an enjoyable interface.
Anjeonnoliteo is a great choice for online sports betting. It has a stellar reputation and a long history of operations. It features high odds on sports and casino games. It also offers a welcome bonus of twenty dollars. There are also a number of free games available to players.
Saseoltoto
The Saseoltoto private tot site offers all the features of the public Toto site and even more. You can enjoy better payouts and additional game 메이저놀이터 modes. The site is also secured and offers round the clock customer support. In addition, the site offers bonuses and instant prices. This makes it a good choice for people who want to play the game safely and anonymously. However, the downside is that the private Toto site may not have as many games and may be difficult to use.
The Saseoltoto private tot site is just as safe as the public Toto site. Its privacy and security features help protect you against scams and other privacy violations. The site also provides round the clock customer support, which means you can play whenever you want, wherever you are. The site is easy to navigate and has a simple user interface that makes it easy to get around.
When choosing a private toto site, make sure that it is licensed and registered by the gambling authorities. This will prevent hackers from gaining access to personal information. Moreover, the site should also be connected to a secure network. This helps ensure the security of your account and money. Also, you should check whether there are customer reviews and if there is a customer support system.
When choosing a private toto site, be sure to read the terms and conditions carefully. Make sure that they offer the best security measures and have good customer support. It should also provide you with a range of games. This way, you'll be able to play multiple games and find one that suits your style.
The Saseoltoto private tot site is a great choice for players who want to play Toto games without being publicly exposed. The privacy and security it provides makes it a great option for people who don't feel comfortable having their gambling account exposed to others. The website will also protect you from fraud and scams.
If you're a Korean, you can try Saseoltoto as a private toto site. Its reputation in the gambling industry is outstanding, and you can find a lot of fun games on the site. In addition to this, you can even play live games in Korean casinos.
Hello! My name is Mr. Abbax khan. I am a content writer & full-time professional Web Designer and Developer specially WORDPRESS with vast experience. I started my graduation in 2016 and graduated in 2020. I'm a professional article and blog writer, has written dozens of content on different topics and worked with professionals all over the globe.