The Greatest Male Nudes in Art History (NSFW!)
Nudity started being an important subject in art in ancient Greece. The male body was celebrated at sports competitions or religious festivals, it was seen as a symbol of the best aspects of humanity. While the female nude was a symbol of sensitivity, procreation and fertility, male nudity was associated with triumph, glory, and moral excellence. Let us look at some of the best male bodies in art history!
The Smiling Nudes
Annibale Carracci
Annibale Carracci (1560-1609) was an Italian painter, famous in Bologna and Rome. He was one of the promoters of the Baroque style of paintings. In Bacchus, Carracci creates a well-known figure from classical Greek mythology – Bacchus or Dionysus, the God of wine and merry-making. Here, Bacchus, is a handsome young man with golden ringlets, standing in an isolated landscape with his cup of wine. His pose is relaxed and he is staring right at the viewers, inviting them to join him for a drink.
Caravaggio
Born in Milan, Caravaggio (1571-1610) moved to Rome where he was known mainly for his large religious paintings. In classical mythology, Cupid is the god of erotic love, desire, and attraction. He is presented as the son of Venus, goddess of love, and Mars, the god of war. Like Carracci's Bacchus, in Victorious Cupid, Cupid is also portrayed as half-child and half-man.
The model for Cupid was Cecco, Caravaggio's servant, pupil, and possibly lover. The painting is really the portrait of Cecco rather than Cupid. He is obviously delighted to be dressed up as the god of love! There are various objects in the paintings like a geometry set, armor, a violin, a manuscript of musical notes and a crown of leaves, but all are meaningless when love strikes. Notice the arrows he is clutching in his hand, ready to strike again.
You Can Also Read : Artistic Male Nudes
 Carlo Levi
Carlo Levi (1902-1975) was an Italian painter, writer, doctor, and political activist. Levi was well aware of the poverty in southern Italy compared to the northern parts. Considering that the painting is named Arcadia it was also a political commentary on the situation in Italy.
Arcadia was a mythical place in ancient Greece. It symbolized pastoralism and harmony with the natural world. It is an idyllic, uncorrupted world of shepherds. Arcadia shows a young naked boy lying with a flute in his hand. The boy appears to be a young shepherd and his nakedness suggests his closeness to nature. The boy's gaze is directed at the viewer. The fruits in the painting refer to the bounty of nature. However, the open book, the bottle of perfume, and a necklace represent knowledge and luxury, and suggest that Arcadia is not so innocent and idyllic anymore.
The Playful Nudes
Kuzma Sergeevich Petrov-Vodkin
Kuzma Sergeevich Petrov-Vodkin (1878-1939) was a Soviet-Russian painter and writer. Boys (Boys Playing) was an iconic painting for Petrov-Vodkin and the Soviet culture.
The two nude boys are seen playing in the background of green and blue. Their bodies are young, tall, lanky, and occupying the whole canvas. They are contorted in playful poses. Petrov-Vodkin was inspired by two boys playing on a beach and the painting generated a powerful emotional impact. The use of three primary colors is deliberate – yellow-red, green, and blue. Contrasted against the rigidity of modern Soviet rule, the painting evoked the carefree and colorful world of childhood.
The Nude in Love
Jules-Cyrille Cavé
Very little is known about the personal life of Jules-Cyrille Cavé (1859-1940). He was a French painter and known for his genre scenes and floral still life paintings.
Cavé's Narcissus depicts a popular story from Ovid's Metamorphosis. Echo, the nymph who fell in love with the handsome youth Narcissus is missing in the painting. The figure is holding onto a branch with one hand, his reclining body almost at the edge of the pond. The figure is painted in the classical tradition of idealism and simplicity, but his arms are well-sculpted for a young man of 15. Narcissus fell deeply in love with himself, and Cavé painted the moment when he is about to kiss his own reflection. Sadly, Narcissus was cursed, he drowned and died.
The Sleeping Nude
Anne-Louis Girodet
Anne-Louis Girodet de Roussy-Trioson (1767-1824) was a French painter and pupil of Jacques-Louis David, whose painting is also here in the article!
In The Sleep of Endymion, also called Effet de lune or "effect of the Moon", the mythical figure of Endymion is androgynous. Although the true identity of Endymion is not known, it is assumed he was a shepherd of ideal beauty. In The Sleep of Endymion, he is visited by Diana as a moonbeam. A Zephyr holds back the leaves, so the light falls on Endymion. The pose and the ideal nude suggest classical influence but the mysterious light is hinting at the romantic sensibility.
You Can Also Read : Artistic Male Nudes
The Lazy Nude
Michelangelo
Michelangelo di Lodovico Buonarroti Simoni (1475–1564) was born in Florence and is known as simply Michelangelo. He was an Italian sculptor, painter, architect, and poet of the High Renaissance.
The Creation of Adam was painted on the ceiling of the Sistine Chapel between 1508 and 1512. The lazy nude here is Adam who is extending his hand in response to God. God's touch will give him life and lead to the birth of the human race. God and Adam are both depicted as muscular and appear more like the artist's sculptures.
The Lifeless Nude
Camille Felix Bellanger
Camille Felix Bellanger (1853-1923) was born in Paris and Abel (Death of Abel) won him a prestigious art scholarship at Prix de Rome. Bellanger was a dedicated artist and teacher.
In this youthful image, the twisted nude body of murdered Abel lies in a rocky landscape, mystically highlighted with a heavenly light. Bellanger captured the contrapposto skilfully. Contrapposto is an Italian term that means counterpoise, a technique used in visual arts where the weight of the body is on one foot.
The Cosmic Nudes
Evelyn De Morgan
The only woman artist to figure in this article, Evelyn De Morgan (1855-1919) was a painter who defied the expectations of her class and gender to become one of the most impressive British artists.
Inspired by Greek mythology, Phosphorus and Hesperus depicts the Morning star Phosphorus and the Evening star Hesperus. The painting alludes to the circle of life, Phosphorus is rising, his torch is lit and the sky behind him is light blue. In contrast, Hesperus' evening starlight is fading. His torch is burning out, his eyes are closing and the sea behind him is darkening. The two male figures are almost sculpture-like and the sea shells refer to female fertility. The painting was well received but with some controversy, as it came from a woman artist, after all.
The Solitary Nude
Jean-Hippolyte Flandrin
Jean-Hippolyte Flandrin (1809-1864) was a 19th-century French painter.
Young Male Nude Seated beside the Sea (also as Étude de nu) is a study work painted in Rome. The unidentified youth sits on a rock, head resting on his knees and eyes closed. The sea is the only background. There are many suggestions regarding the youth: a shipwrecked man or a shepherd. The almost circular pose of the figure is compared to Leonardo da Vinci's Vitruvian Man. The painting also became an icon in gay culture.
The Shy Nude
Jacques-Louis David
Jacques-Louis David (1748-1825) was a French painter in the Neoclassical style. He was the teacher of Anne-Louis Girodet who painted The Sleeping Endymion. David was known to have developed the Empire style, notable for its use of warm Venetian colors.
Patroclus was a character from Homer's Iliad (c.1260-1180 BCE) who died fighting the Trojans. In Male Nude known as Patroclus, David uses light and shadow to bring out the muscular stature of the nude figure. He is not facing the viewer, but it is a difficult pose to hold since all his weight is held on his right arm.
You Can Also Read : Artistic Male Nudes
The Happy Nude
Koloman Moser
Koloman Moser (1868-1918) was a multi-talented Austrian artist. He was a leading 20th-century graphic artist and a member of the Vienna Secession movement.
In Frühling (Spring) the unidentified young man is leaping in excitement. Although his expression is sober, with his arms raised sideways, and legs barely touching the ground, the energy of the young man is infectious. The green foreground and the flowers suggest it is indeed springtime!
The Nude as Icon
El Greco
Doménikos Theotokópoulos (1541-1614) known as El Greco was a Greek painter and architect of Spanish Mannerism. However, he always signed his paintings in his full name but in Greek letters, as seen in Saint Sebastian.
Saint Sebastian or Martyrdom of Saint Sebastian is a popular subject for artists, even today. He is the protector from plagues, a gay icon, and a patron saint of athletes.
El Greco's Saint Sebastian is depicted as an elongated figure. In the painting, Saint Sebastian is nude as this was permissible for a religious figure. His body is fleshy and tall. He is pierced by a single arrow and his one knee is resting on a rock. He is looking up towards the sky maybe in resignation to his fate or a sense of pride in his martyrdom.
The Rebellious Nudes
Peter Paul Rubens
Peter Paul Rubens (1577-1640) was a Flemish artist who painted in the Baroque tradition. His themes were taken from classical and Christian history.
Prometheus Bound is inspired by Aeschylus' play Prometheus Bound. Prometheus the Titan had rebelled against Zeus and stole the fire to give to mankind. In return, he was punished, by having an eagle eat his liver. Prometheus is usually depicted as bound to a rock but in this dramatic painting, the figure is lying on the ground, his hands chained. The eagle was painted by Frans Snyders, a master in paintings of animals, in particular birds. The heavily muscular Prometheus is shown in agony and his body is tense. While Rubens is depicting a classical scene, Prometheus is a celebration and glorification of the male body.
Alexandre Cabanel
Alexandre Cabanel (1823-1889) was a French painter known for painting historical, classical, and religious subjects.
Cabanel's The Fallen Angel depicts Lucifer and the other angels who rebelled against an authoritarian God and were thrown out of heaven, as a punishment. The painting could have been inspired by John Milton's Paradise Lost. Lucifer is smoldering with rage against God, his eyes are red and there is a tear waiting to fall. However, his posture with clasped hands, erect wings, and every muscle flexed with potential energy suggest he is ready to take flight. For this handsome prince of Hell, the fight has just begun!
The Ambitious Nude
Charles Paul Landon
Charles Paul Landon (1760-1826) was a French painter and popular writer on art and artists.
The story of Icarus and Daedalus was a popular theme for paintings inspired by Ovid's Metamorphoses. The story has been interpreted as a cautionary tale against being over-ambitious. Most paintings depict the fall of Icarus when his wings melted. Icarus and Daedalus depicts the father and son pair at the moment when Icarus takes flight. Both nude figures are examples of classical simplicity and idealism. The father and son relationship is evident, Daedalus is cautiously helping Icarus to fly and he is worried. Icarus is looking up at the sky, thinking about how high he will fly.
The Affectionate Nude
Pierre-Auguste Renoir
Pierre-Auguste Renoir (1841-1919), also known as Auguste Renoir was a leading French Impressionist artist.
Young Boy with a Cat is an unusual painting by Renoir. Unlike his paintings which are full of Parisian men and women in outdoor spaces, this painting is a male nude. The youth is standing with his back towards the viewer. He is affectionately caressing the cat and his gaze is fixed somewhere in the distance. The identity of the boy is not known but the interior space suggests he belongs to an affluent class. What is striking is the coldness of the boy's skin when contrasted against the warmth of the bond between him and his pet.
You Can Also Read : Artistic Male Nudes
The Angry Nude
François-Léon Benouville
François-Léon Benouville (1821-1859) was a French painter known for his Neoclassical paintings. He was the contemporary of Alexandre Cabanel. Incidentally, both their paintings discussed here deal with anger and humiliation.
In The Wrath of Achilles, Benouville portrays a young Greek hero from Homer's Iliad. This is an integral episode in the story, where Achilles is nursing his anger against Agamemnon and refuses to fight against the Trojans. This is the moment when Agamemnon's envoys come to persuade Achilles to fight. His fingers are clenched, eyes wide open, and one foot ready to rise to his calling.
The Athletic Nude
Eugène Jansson
Eugène Jansson (1862-1915) was born and lived all his life in Stockholm. Jansson could be described as the first gay Swedish painter and he never denied his sexuality.
Not since antiquity, have the bodies of athletes been depicted in this way. Like Munch, Jansson also portrayed the "vitality" of movement. The model for Ring gymnast I was possibly Knut Nyman, his close companion, but he could also be a sailor whom Jansson met at the bath-houses. In Ring gymnast I, Jansson celebrates the male nude figure as an athlete performing acrobatic exercises in an interior space.
The Bathing Nudes
Gustave Caillebotte
Gustave Caillebotte (1848-1894) was a French painter, who painted in Impressionistic and Realistic styles. He was also interested in photography.
The Man at His Bath depicts a very private moment in a painting. The young man is drying himself after a bath, and is neither posing for the painting nor has any intention of being seen. It is the viewer who is intruding into his private space, led in by the painter. Does he share a close relationship with the artist?
Thomas Eakins
Thomas Cowperthwait Eakins (1844-1916) was an American painter, photographer, and art educator. Eakins mainly painted the people of his hometown, Philadelphia, including his family, friends, and pupils.
In Swimming (or Swimming Hole), Eakins painted six nude male swimmers, outdoors, in full sunlight. Eakins was also depicting his vision of Arcadia, where men could be free, bathe, and frolic together. The male bodies are painted in motion which is an influence of his photographic skills. The nudes in the painting are his friends and students and the figure swimming toward the dog is Eakins himself.
Edvard Munch
Edvard Munch (1863-1944) was a Norwegian painter who studied at the Royal School of Art and Design in Kristiania (today's Oslo).
Munch's Bathers portray a popular cultural phenomenon of the 20th century. Health spas, gymnasiums, and nudism were increasingly gaining popularity in Europe. The painting shows a group of virile, muscular, naked men emerging from the cool, turquoise sea after a swim. Naked youth and men were particularly associated with 'vitalism', the magical life force.
Henry Scott Tuke
Henry Scott Tuke (1858-1929) was a British painter and photographer. He is best known for painting nude boys and young men, bathing, or in outdoor spaces. His models were local swimmers and fishermen.
The Critics shows one of the recurring themes in Tuke's paintings. Two nude adolescent boys sitting on the beach. It is a sunny and warm day, perfect for a swim. The boys are not posing but seem to be immersed in observing their surroundings. The painting is also a shift from the heavily muscular and eroticized images of male bodies. Tuke was also the master of light, look at the glistening sea!
The Nudes at Work
Frédéric Bazille
Jean Frédéric Bazille (1841-1870) was a French Impressionist painter. He preferred figurative paintings within a landscape.
Bazille's Fisherman with a Net depicts two male nudes. Their bodies are created perfectly according to the principles of human body proportions. The fisherman has his back towards the viewer and he is ready to cast the net. The setting is most likely the River Lez, outside of Montpellier.
The Nude Self-Portraits
Albrecht Dürer
Albrecht Dürer (1471-1528) was a German painter and printmaker. Among his paintings, his self-portraits are quite remarkable. He painted the first one at the age of 13.
In Nude self-portrait, Dürer paints himself in fragments, his hands and parts of his legs are missing. His torso is intact and his gaze is fixed on the viewer. Dürer used a mirror to paint his self-portraits. Usually, he would dress up in elaborate costumes, holding a thistle or posing as Christ, this self-portrait is quite unconventional. He is standing nude, wearing only a hairnet, with black background on green paper. Perhaps, the painting was a practice study in self-reflection. Who are we, when the clothes are removed?
Richard Gerstl
Richard Gerstl (1883-1908) was a talented painter who was accepted into the Academy of Fine Arts, Vienna, at the age of 15. Ten years later he, unfortunately, died of suicide. In the fin-de-siècle (end of the century) Austria, suicide was fairly common among young artists and intellectuals.
Nude Self-Portrait with Palette was painted just before Gerstl died by hanging himself at the age of 25. This portrait is more about his inner turmoil rather than a celebration of his masculinity. Gerstl was having an affair with a married woman and Arnold Schoenberg the husband had found out about it.
Egon Schiele
Egon Schiele (1890-1918) was an Austrian figurative painter. Most of his works are portraits of women and self-portraits, noted for intense sexuality and eroticism. He was also one of the early Expressionist artists.
In Seated Male Nude (Self-Portrait), Schiele's body is fragmented. His hands and feet are missing. The pose is twisted, face half-covered and legs wide open to expose his genitals. His body is thin and his ribs are exposed. The background is plain with no other object. The portrait is deliberately deformed to the point of caricature, a way for Schiele to discover himself.
Lucian Freud
Lucian Michael Freud (1922-2011) was a British painter, draughtsman, figurative artist, and well-known portraitist. Painter Working, Reflection, was painted when Freud turned 70. This is considered his boldest painting.
He stands nude in an empty room, there is a bed in the background, he is wearing brown shoes which merge with the color of the floor, and he is holding his palette and brush. According to Freud,
I felt very uneasy doing it. Seldom got so fed up with a model. But I thought, after putting so many other people through it, I ought to subject myself to the same treatment.

Interview, October 5, 2019, The New York Times.
Freud painted a self-portrait for every meaningful milestone in his life, especially birthdays. He was not ashamed of his aging body because it narrated the story of his life.
The Nude Studies
Jean-Auguste-Dominique Ingres
Jean-Auguste-Dominique Ingres (1780-1867) was a French Neoclassical painter. He aimed to become a painter of history but he is well-known for his portraits.
In the Study of a Male Nude, Ingres was shifting from Classicism to Realism. He replaced the ideals of purity and simplicity with a more muscular and realistic depiction of the male body. Ingres actually won a grand prize for painting the perfect male torsos at École des Beaux-Arts, Paris!
Théodore Chasseriau
Théodore Chassériau (1819-1856) was a French Romantic painter, known for his portraits and "Oriental" images.
The Study of Negro was inspired by Chassériau's interest in the people of North Africa and the Middle East. The nude figure, who seems to be falling backward is the focus of the painting. His gaze is sideways and there is a plain background. There are two hands on the left – a study for the main model. Chassériau did not develop this painting further thus it remained a study of a nude male body.
Edgar Degas
Edgar Degas (1834-1917) was a French artist known for his pastel drawings and oil paintings of ballerinas. He is also considered the founder of Impressionism.
Degas painted this study as an art student in Paris, where he was training to be a history painter. In fact, he painted this nude figure on top of another sketch and left it unfinished.
The Realistic Nudes
William Etty
William Etty (1787-1849) was a British painter famous for painting nudes and still life. Etty's ability to paint realistic flesh tones was remarkable. Almost all his paintings contained one nude figure, male or female, and Etty gained a reputation for indecency. Despite being an acclaimed artist, Etty continued to study in life classes and the result is for us to see!
It was suggested that Male Nude, with Arms Up-Stretched, was meant to be hung up horizontally, it was more likely a study for another painting Descent from the Cross.
Interestingly, Etty's male models were lifeguards or men he met at the public bathhouses. He thought that they had the best muscular physique. We could not agree more with him, so we dedicate this whole section to his models!
Etty's models often posed either seated, standing, and reclining. What remained constant was the realistic depiction of the male body.
Academic Study of a Male Nude, Seen from Behind is a three-quarter length study of a nude figure. It was first exhibited at the Wakefield Industrial Exhibition.
The Standing Male Nude is perhaps the completed painting of the Academic Study of a Male Nude, Seen from Behind. Here, the weight of the body is on the left leg. As always, Etty's models do not look at the viewer.
Man Lying Face Down is a painting with an unusual background, the animal skin! Notice the use of scarlet drapery in the paintings' backgrounds and the stylized poses of his models!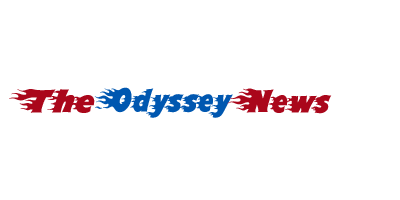 Classy Female Neck Tattoos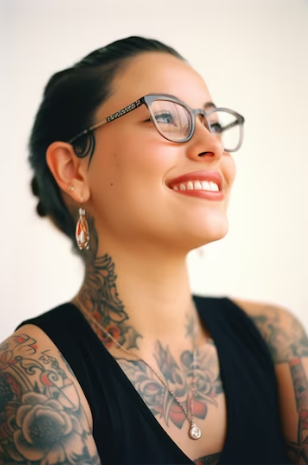 Where Elegance Meets Ink
In the world of body art, tattoos have long been a way to express oneself. From intricate designs that tell a story to simple symbols with profound meanings, there's a tattoo for every personality and style. But today, we're diving into a particularly stylish and unique realm: classy female neck tattoos. So, put on your imaginary monocle and join us as we explore the art of neck ink with a dash of humor and a sprinkle of elegance.
Classy and the Neck Tattoo Combo: A Match Made in Heaven
When it comes to neck tattoos for women, the word "classy" is the guiding star. Picture Audrey Hepburn's timeless grace with a hint of rebellion—this is the essence of classy neck tattoos. They exude confidence, individuality, and a touch of sophistication.
Cooking Classy or Getting Classy Tattoos?
Now, don't get us wrong, we're all for whipping up a gourmet meal, but there's something about a classy neck tattoo that takes personal style to a whole new level. It's like adding a pinch of salt to a dish—it elevates the flavor. And yes, while you can't exactly sauté a neck tattoo, you can wear it with pride.
Arts and Classy: The Artistry of Neck Tattoos
Tattoos are indeed a form of art, and the neck provides a unique canvas. The curves and contours of the neck allow for intricate and elegant designs. From delicate flowers to minimalist geometric patterns, the possibilities are endless. It's like having a mini masterpiece right under your chin.
Classy and Unconventional Mother of the Bride Dresses
Speaking of weddings, let's not forget the mother of the bride. She too can rock a classy neck tattoo while flaunting an unconventional dress. It's all about celebrating individuality and adding a touch of uniqueness to special occasions.
Classy Small Face Tattoos for Females: A Subtle Statement
If you're thinking about a neck tattoo but want to start small, consider delicate face tattoos. They're like the whisper of the tattoo world—subtle yet impactful. Whether it's a dainty symbol or a meaningful word, a small face tattoo can be the perfect introduction to neck ink.
The Classy Definition of Neck Tattoos
Before diving headfirst into the world of neck tattoos, let's clarify what we mean by "classy." In this context, it's all about tattoos that exude elegance and sophistication. These are designs that enhance your natural beauty and make a statement without being overbearing.
Classy Synonym: A Tattoo That Speaks Volumes
A classy neck tattoo is like a well-chosen synonym in a sentence—it adds depth and nuance. It's a reflection of your personality, passions, or beliefs. Whether you opt for a delicate flower, an inspiring quote, or a minimalist design, your neck tattoo becomes a part of your unique narrative.
Classy Stomach Tattoos for Women: Expanding the Canvas
If you're considering a neck tattoo, you might be inclined to explore other areas as well. Stomach tattoos, for instance, offer a larger canvas for creative expression. The key is to maintain that touch of class and sophistication in your choice of design.
The Classy Queen Quotes and Neck Tattoos
In the realm of neck tattoos, queen quotes are reigning supreme. Whether it's a nod to your inner royalty or a tribute to strong female figures, these quotes add a regal touch to your ink. Just remember, you're not just a queen; you're a classy queen.
Classy Upper Arm Tattoos for Females: An Alternative Canvas
If the neck isn't your first choice, fear not! Classy upper arm tattoos are another fantastic option. They offer versatility and allow you to showcase your style with elegance. You can still make a statement without going for the neck plunge.
Classy Nudes: It's All About Color Palette
Wait, before your imagination runs wild, let's clarify. We're not talking about anything racy here. In the world of tattoos, "nude" colors refer to a soft, natural color palette. These shades can be incorporated into your neck tattoo for a classy and timeless look.
Neutral Classy Nails: Coordinating Your Style
Your neck tattoo can be a style statement that extends beyond the ink. Consider pairing it with neutral classy nails. It's all about creating a cohesive look that oozes elegance.
Classy and Chassy Car Wash: Where Ink Meets Chrome
Okay, we might have slipped in a humorous twist here. But picture this: a classic car enthusiast sporting a neck tattoo while cruising through a car wash. It's the perfect blend of passion and style.
Classy St. Patrick's Day Nails: A Festive Touch
If you happen to have a neck tattoo and love celebrating St. Patrick's Day, why not add a touch of green to your nails? It's a fun way to embrace the festive spirit while staying true to your classy style.
Elegant Classy Nails: Nailing the Look
Nail art is another form of self-expression, much like tattoos. Elegant classy nails can complement your neck tattoo beautifully. Think of it as the finishing touch to your overall look.
Classy Cow: When Rural Meets Urban
Let's take a lighthearted detour and imagine a classy cow with a neck tattoo. It's a whimsical picture, isn't it? The point here is that tattoos can be unexpected and delightful, just like a cow with a sense of style.
Classy Cocktail Dresses: Perfect for Showcase
When you have a classy neck tattoo, you want to show it off from time to time. And what better occasion than slipping into a classy cocktail dress? It's all about making an entrance with confidence.
Classy Small Foot Tattoos for Females: A Hidden Gem
If you're someone who prefers subtlety, consider small foot tattoos. They're like a secret garden—hidden yet enchanting. Your neck tattoo can be the centerpiece of this delicate body art collection.
Classy Captions for Instagram: Sharing Your Story
In the age of social media, a classy neck tattoo deserves an equally classy caption. It's a chance to share the story behind your ink and connect with like-minded individuals.
Stay Classy: The Golden Rule of Neck Tattoos
In the world of neck tattoos, the golden rule is simple: stay classy. Your ink should enhance your elegance, not detract from it. It's a reminder that sophistication and self-expression can coexist beautifully.
Classy Christmas Sweaters: Holiday Elegance
Even during the festive season, your neck tattoo can maintain its class. Pair it with a classy Christmas sweater for a look that's both festive and elegant.
Conclusion: A Classy Canvas for Self-Expression
In the grand tapestry of self-expression, a classy female neck tattoo is a stroke of elegance. It's a personal statement that blends sophistication with individuality. So, whether you're exploring neck tattoos for the first time or adding to your existing collection, remember to stay classy in your choices. After all, elegance is timeless, just like a well-crafted tattoo. Cheers to the art of neck ink!
#classy female neck tattoos #classy female neck tattoos butterfly #elegant classy female neck tattoos #back classy female neck tattoos
Also Read: How to Overcome the Challenges in Edwardsville's Personal Injury Law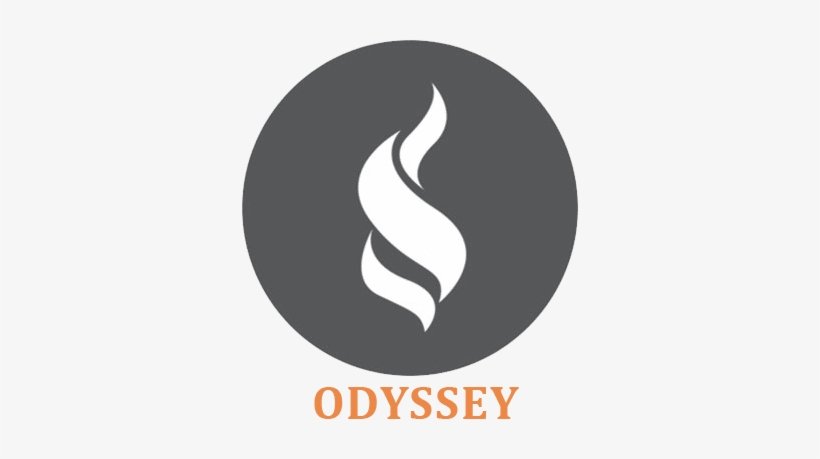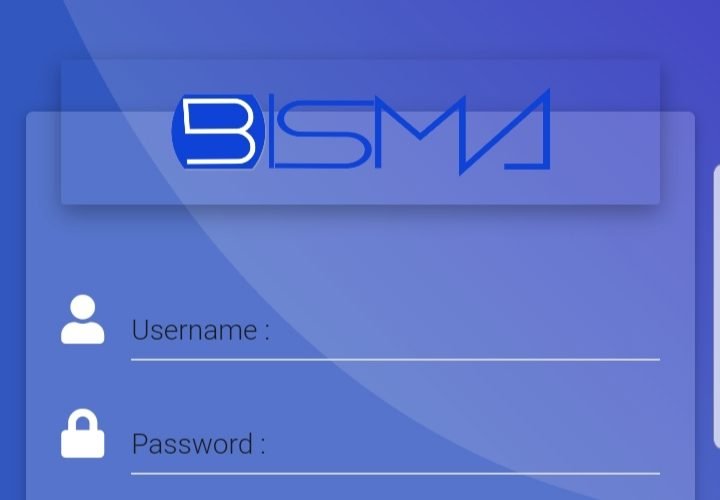 Are you looking for information on Bisma Kab Bekasi? You have come to the right place! In this blog post, we will provide a step-by-step guide on Bisma Kab Bekasi.

This is a complete list of sources that I found to be helpful in researching Bisma Kab Bekasi. If there are any other sites or articles you think should make this list, please leave them as comments below so we can include them!
#bisma kab bekasi #Bisma Kab #Bisma #Bekasi #Data Login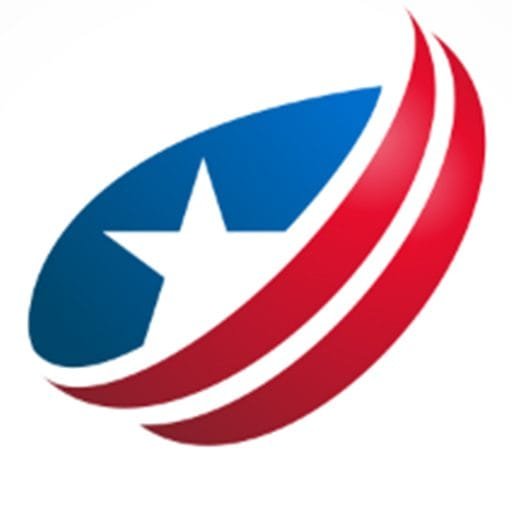 Ody Team is a qualified social media expert at Coding The Line, London. He had graduated from the University of Cambridge
58 BEST COMMENTS FOR SELFIES ON INSTAGRAM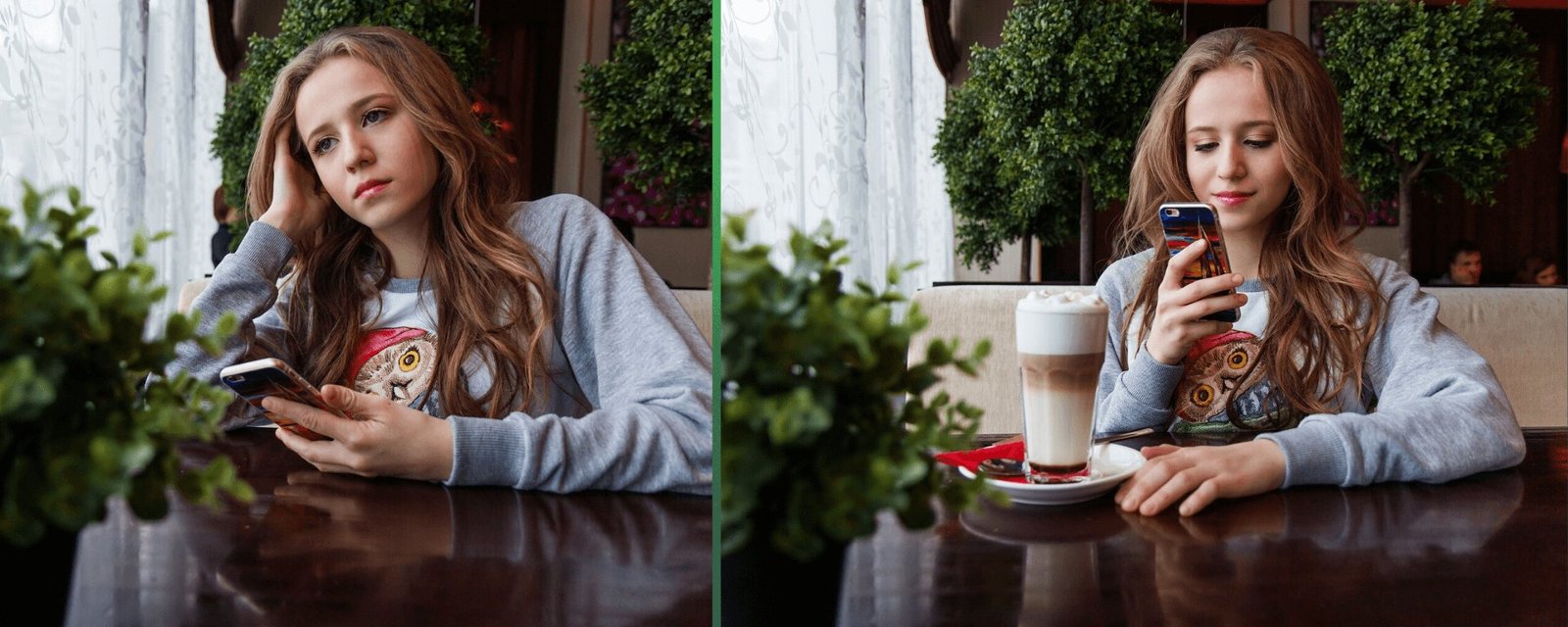 Nowadays, commenting on a girl's picture has become pretty standard to impress her, but how better and unique it will be for the girl to make your best comment stand out. You know, a comment can be one of the best ways to start a conversation, and a good comment can make your relationship better and your bond stronger. It is just not about impressing her but also making her feel special depending on how you can comment on her pics.
Making someone feel special isn't an easy task, but a beautiful comment on a girl's Instagram or Facebook picture can surely initiate the journey. Let's take a look at some Instagram comments that can adore her personality, make her smile, comment on her beauty and her looks. This article is the ultimate list of comments for girls; no matter what you are looking for, you can surely impress her with this updated list.
You are at the right place if you are searching for the best comments for girls pictures on Instagram. As you know, Instagram has become the most preferred social media platform for sharing wonderful life moments by clicking them in Videos or Pictures. At the same time, it has become crucial to know what you should comment on a girl's Instagram post.
44 Best Comments for Girls Pic on Instagram to Impress Her
Adding vibe to our Instagram.
Confused about what is more beautiful, the scene or the girl in it?
You just know how to bounce back on social media.
I think this is the best I've seen till now.
Not enough for me? You are everything.
Just when I couldn't love you more. You posted this pic and my jaw dropped to the floor.
You are a symbol of beauty.
Surely you are the most beautiful woman alive, the most that I've seen.
You mean the world to me.
The word pretty is worthless without you.
You are the definition of Beauty.
Flawless outstanding eccentric lovely beauty.
The stars, the moon, and the sun are minor to me since you sparkle brighter than all of them.
You are graceful.
Surely you would have been arrested if looking immensely beautiful was a crime.
You're an incredibly stunning, a really pretty, beautiful woman.
I guess this is your best look, you look beautiful in this outfit.
You look mesmerizing.
I wonder how cute you would be looking when you sleep.
You are so much lovely.
I love your curly hair.
Your dressing sense is appreciable.
You are the sweetest girl I have ever seen.
I love that straight hair of yours.
You are pleasing.
Just 'WOW' for your natural beauty.
You are cute.
I love how comfortable you are in your world.
You are very much adorable.
You look even more pretty without makeup.
I feel so happy to be with you.
You are my safest place.
You look beautiful in that dress.
I wish I had your makeup.
You are stunning.
That natural beauty tho.
You have the most beautiful, sparkling eyes.
You have the most beautiful smile.
Your sense of fashion is great.
I like your hair.
You look more beautiful than in the photo.
You look stunning.
You're classy.
You're very trendy.
After you've commented, you may need to make your chat interesting to take it to the next level.
28 Unique & Creative Comments for Pictures that Girls Like
Your true colors are beautiful.
Getting lost in your chroma can prove fatal.
You've got a beautiful heart.
Inside out; you are beautiful.
You take my breath away.
I love how expressive your eyes are.
Your beauty is one of the things I like about you.
Honestly, you are beautiful.
You're helping us sound lovely.
The beauty lies within the soul.
It's refreshing, your beauty.
You are a whisper of perfection.
You've got lovely eyes.
There are endless possibilities for your beauty.
You are a true beauty epitome.
You're beautiful and enthusiastic.
I see the power of your grace.
You're like the sun's ray.
You're a divine present.
Beauty is just one of the beautiful features you have.
The expression is lovely.
Sorry is overcome by the grace.
You are true, beautiful and pure.
You're flawless.
You have a beautiful smile.
Your beauty is amazing.
I see the beauty of your life.
I think you're fascinated.
It will make her feel special and comfortable interacting with you, and after that, you can take the talk further, and someday you can even name your relationship. What about getting married? We have got some great comments for wife.
Words are something that you can use to awe anybody. Girls continuously cherish individuals who deliver them great comments. If you also want to impress her and want to receive comments for a couple sometime in the future, at that point, you'll choose comments from here and directly paste them in her comment section. In case she notices your comment, at that point, for sure she will be dazzled or impressed.
12 Lovely Comments for Girls to Impress Her on Instagram
You're energetic, aren't ya?
Impressive pic.
Strong and confident.
The picture is lit!
Loadsa Elegance.
Vibes everywhere!
I love your straight hair with a slight flix.
The most stunning thing I've seen today.
Your smile makes everyone happy.
You are so gorgeous.
You made my day.
This beauty has no boundaries.
If she shares a lovely picture of her, try appreciating her loveliness. Commenting on her post should depend upon what type of post she is sharing. It would help if you did things for her without even asking. If she is doing something in the picture, try praising that kind of work. Always use your brain while making the top comments for girls' posts. Also, you can go through these lovely comments and appropriately appreciate her.
9 Comments That Girls Like the Most
You must be honest with the individual. Make a genuine and adoring comment on the girl's picture as you may like the comment and few of you may be thinking about what comments young girls from school, college or even tuition like the best, so here are the some good words for girls that you can use to comment on Instagram reels:
No one makes me smile more than you.
Lady, you make me feel like a man.
I just can't stop wondering about you.
When I hear your voice, my morning is all my day.
I am now not thankful for anything aside from having you in my life.
I can never get angry with you, your love is incompetent.
If there is no "you", then my life means nothing.
I get attracted to you when you try to make me a better person.
I want to see you.
11 Funny Comments for Girls on Instagram
Hehe. cute monkey.
You're too short, just like your brain.
Hey, you brainless cutie….
I am still wondering how can god create this kind of bizarre human being who is cute, adorable at the same time has no brain.
You are my precious fool.
Hello idiot!
What did I just see, that's amazing, oh sorry it's you!
Cute little bitch.
Surely you'd have used a photo editor.
Nice make-up.
Hey Guys! here you can get to know about all the latest updates of Instagram filters.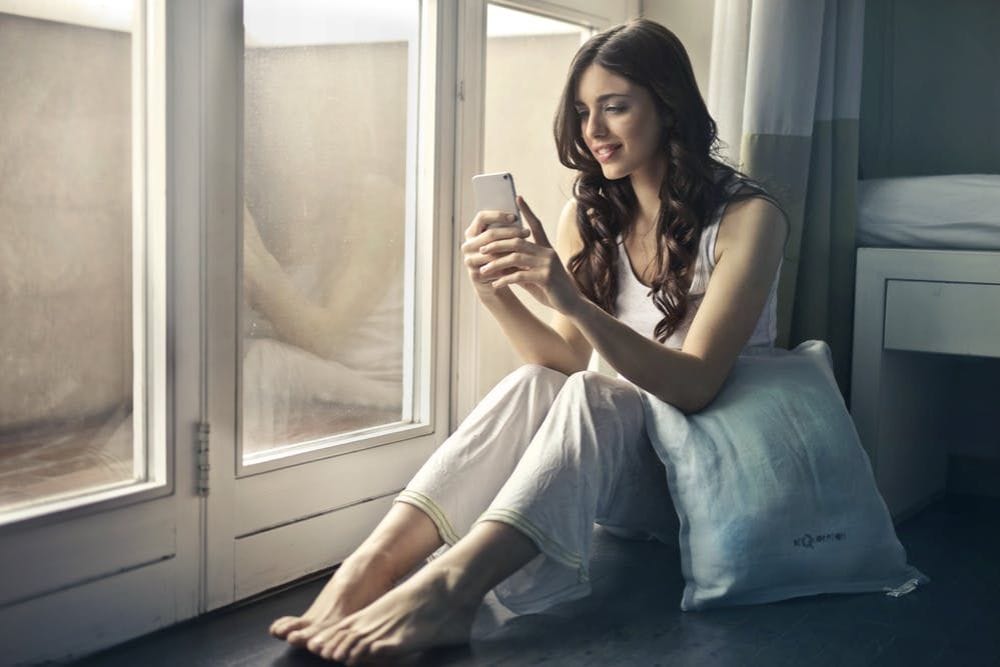 We see pictures and photographs of individuals on Facebook and we continuously keep wondering when we come over the picture of a lovely girl whereas looking over our news feed.
Unfortunately, most individuals particularly some of the guys don't know what to comment whereas others can give a suitable and befitting comment. You also may be having trouble in your relationships, commenting nice things on her photos will make her feel important. Whereas increasing in value all that's wonderful, we should do so instead of giving out bad and insulting comments.
Good and excellent comments may make a great impression and produce a positive viewpoint about your identity. Your girl is surely going to like consideration and also deserves excellent comments on Facebook.
27 Cute Comments for Girls Pic on Facebook
Pretty enough.
How Gorgeous.
You are ravishing.
Why are you so beautiful?
You are amazing.
Lit!
Your eyes are like stars.
You are just inexplicable.
Damn, what are you made of?
You seem pretty.
You are engaging.
This one's stunning.
Damn that cheeks.
You are winsome.
You are exquisite.
Hello, Miss world.
You are elegant.
Mine.
Your charm is never-ending.
Your smile is beautiful.
Nice outfit.
Those earrings suit you.
You are graceful.
Cutiepie.
So lovely.
Your charm is irresistible.
See your beauty.
Top 7 Comments for Attracting a Girl
You are mine.
My heartbeat.
The most pretty girl around.
Probably the next miss world.
That innocent look tho.
It seems your Demand will probably increase in the future, lmao.
You spunky.
28 Best Comments That Are Liked by Girls on Facebook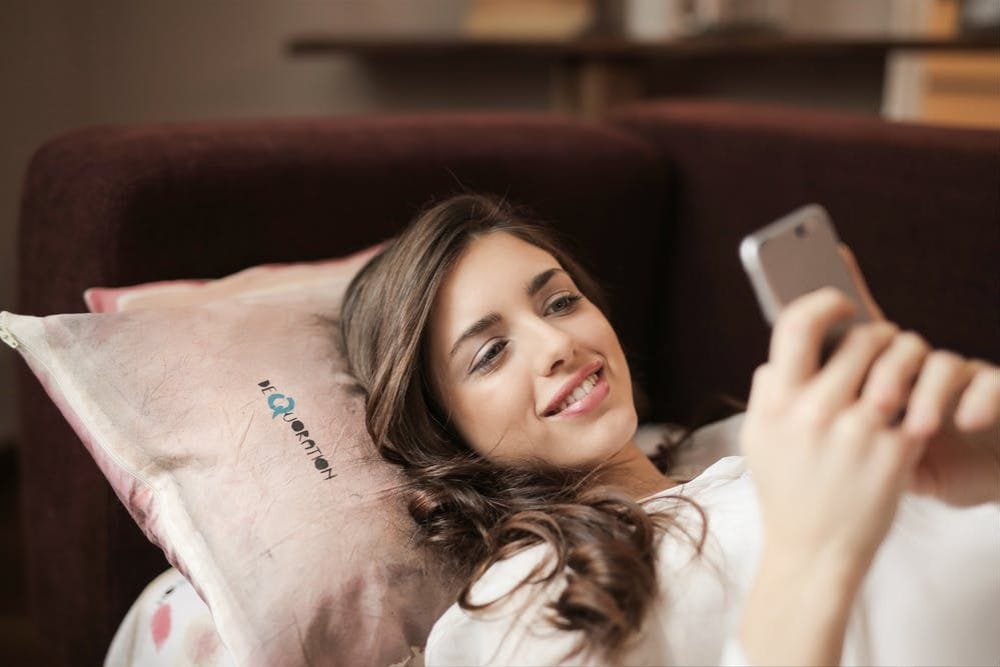 Precious diamond.
I respect you.
Keep smiling.
Where did you get that charm from?
I'm sure your mother is the most beautiful lady in the world.
I've heard about seven wonders of the world and the 8th just showed up!!
You are wonderful.
You are mind-blowing.
Cool picture my friend, so long.
You are Fantabulous.
This pic is just Fantastic.
Supercalifragilisticexpialidocious.
Incredibly attractive.
Aren't you awesome?
Your magnificence is irresistible.
Such a charming post.
Elegant pic, love it.
My words are less to portray this picture.
Beauty lies inside for those who choose to see.
The control of excellence lies inside the soul.
This picture is worth a million words.
Beauty is control; a grin is its sword.
This looks exotic.
I cherish how dynamic colors are within the picture.
Such a beautiful picture looks great.
Impressive picture.
Your grin makes me Happy.
Looking Flawless and this picture made my day.
27 Impressive Comments for Girls on Facebook
Any girl would surely be surprised and giggle when she sees this kind of impressive comment in her comment section, so don't forget to make such a cool difference here.
Your elegance is indescribable.
Just divinely gorgeous.
You're an exceptionally wondrous and marvelous girl.
Your looks make me insane.
What a plenitude of magnificence.
Grasp the wonderful mess that you simply are.
Incredible characteristic excellence with parts of huge charm and astounding gorgeousness.
The exemplification of beauty.
Natural beauty with a brilliant heart.
Lovely and more than rich!
Mesmerizing Treasury house of beauty.
That's the icon to revere if you're sitting out of gear.
How can somebody be this beautiful!
Dazzling and impressive queen!
We all are favored to see your magnificence.
You have got such an excellent smile.
Your smile is fair enchanted and magnificent.
Like a sparkling emerald, you are rare and divine.
You've got so charming and lovely grin that indeed God gives you each chance to smile.
Keep grinning continuously expensive, you see so charming and lovely after your smile.
What a Captivating capture!
Such a super magnificent capture this one is.
Such a charming capture.
Btw for me you continuously were astounding; always are amazing and continuously gonna be astounding too.
Well I think this is often my favorite posture of yours.
The meaning of excellence lies in you.
You are the light in the darkness.
63 Flirty Best Comments for Girls on Instagram & Facebook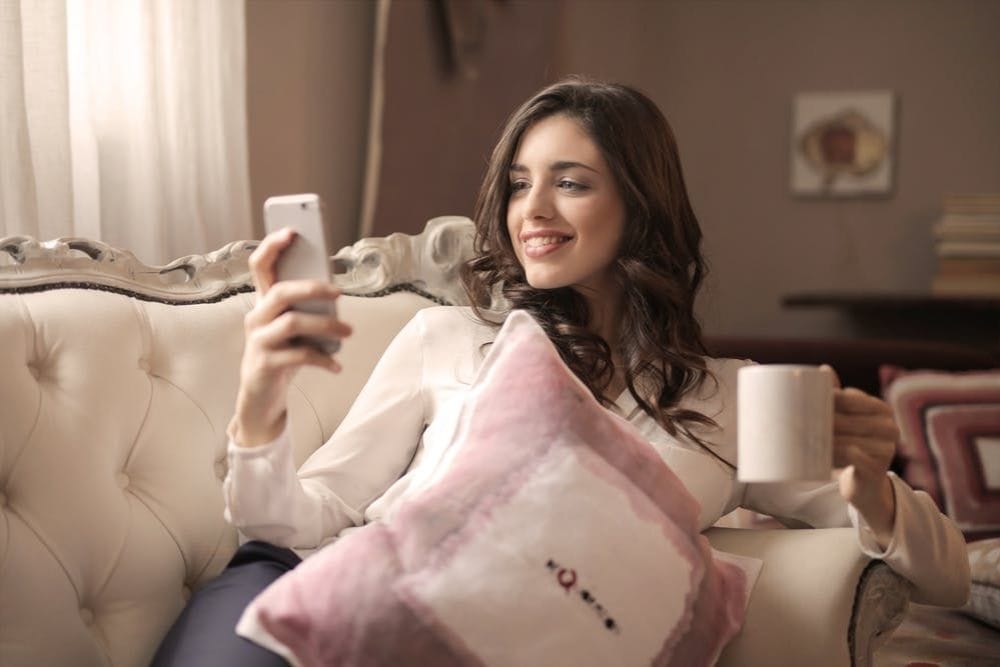 Now, if you are finding some unique comments that can help you flirt with a girl, look nowhere else; following listed are the best flirty comments you won't find anywhere else. It's time to get over your ex and try to flirt with someone you have a crush on.
We have crafted everything for you. Just paste any of the following comments in a girl's photo comment section, and you're done.
No one should be permitted to look that good, ok?
You're so charming, I can't deal.
Hello, you seem truly charming in this as always.
Comment for a squad pic – Snare me up with the pretty on the (right, left or center).
That grin is priceless.
You shake my world.
You are my world.
You know you're pretty… lovely, amazing & extremely wonderful.
My heart skips a beat each time I think of you. Or perhaps it's more of a somersault.
For a few reasons each cherish tune makes me think of you….
God made the world in six days, rested on the seventh, but it took him thousands of a long time to create somebody as flawless as you.
I figure your guardians are bakers because they made you such a cutie pie!
You looked so excellent the final time I saw you, that I overlooked what I was attending to say.
I can't raise the boldness to tell you how much I worship you, so I guess I'll just keep it to myself.
I'm so bored at work, come and rescue me.
You looked incredible nowadays. I know I didn't see you, but I know you look beautiful every day.
Send me a photo, so that I can give my wish list to Santa.
The sunflowers would have gone into the garbage if Van Gogh had you as a subject.
You can't be replaced.
This picture looks stunning, where did you get it from?
Hey, I'm only preparing for my future and I would like to ask you: are you free for the rest of your life?
In this life, the one thing I can't avoid is you.
None of the comments can justify the cuteness.
Each time I see you, I get light from your eyes.
Here's to hope your day consists of bright traffic lights, the supermarket's quickest queue, and all the best ways to get you right back in my embrace.
Your goodness is the most attractive feature, it makes me a better human.
How can you look so amazing every day? I am speechless when I look at you.
You're in my mind regularly, and you've certainly taken a place in my heart.
Can you post your pictures regularly? because I want my feed to look bright and beautiful every day.
Looks great, is this actually a lockdown picture?
You're really getting good at these trending Instagram challenges, I must say.
Once the pandemic ends, this is what I am going to try.
I should definitely try the backdrop in your picture, girl!
Well, whatever. Just the most beautiful girl in the world loves me.
You should have posted this much earlier when I asked you to.
I cannot believe how I found you, this is so pretty.
That's what I said.
Even Beyonce would think this is prettier.
This post is truly classy.
I have got to save this.
Irresistible!
Stop showing off, everyone knows you are extremely beautiful.
I'm so lucky to have you in my life.
No matter where I go, I cannot find someone beautiful like you.
Behind those beautiful eyes lies a beautiful story.
I am absolutely going to love this Instagram pic forever.
I checked the clouds during midnight, and wondered where has the moon gone? Well, the best one is here on Instagram.
This is such an Insta beauty, why waste it by commenting words.
Have we met before? If not – would you like to go out?
With great pictures, comes great responsibility.
I could say this is one of the greatest pic of yours, but I'll have to repeat my comment on your next Insta post.
Oh my god, my bestie is the prettiest!
Lucky you, such an incredible Instagram picture. Totally worth it.
You are simply a complete and true definition of beauty.
The charm on your face can make the world smile.
My first plan was to propose you a long time ago, pretty much the day I met you.
I can't tell you how to love someone else, for I only know how to feel for you.
Everytime I look at this picture, it just takes my heart away.
You make the comments section go crazy woman.
This post is so good that you can create a new Instagram trend by yourself alone.
I am impressed by the beauty of your eyes.
Totally fire, loved this entire photo.
I should totally get the credits for capturing this beauty.
All your photos should be a reel.
If I was you, this would be my highlight's cover.
I can look at this new picture of yours all day long and still comment about the underrated beauty of yours.
You can make the summers go away and build up the thunder of monsoon.
The weather is super hot, but for a reason.
You look pretty, don't get me wrong if I end up crushing you.
Girl, you're such a multi-talented. Is there anything that you can't do?
Oh, that smile. It makes me fall in love again and again.
Who rocks the world? It's you girl.
Because girls like to swing.
Refreshing everyday stylish in every post.
Drama queen as always.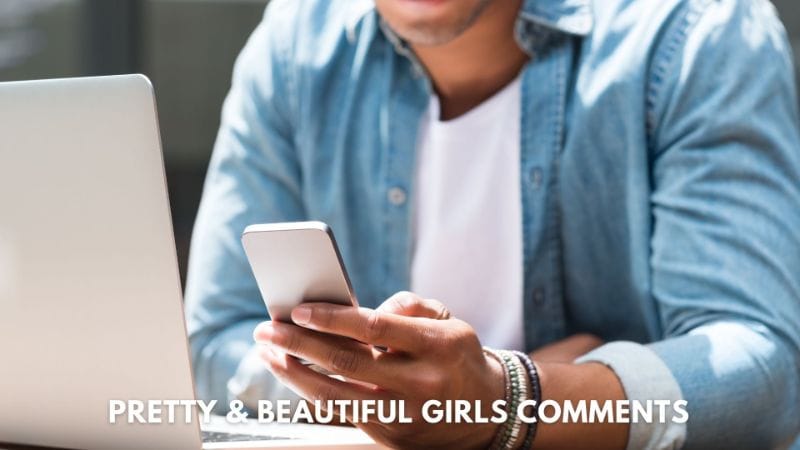 What Is the Difference Between a Comment and a Compliment?
If you consider compliments and comments for girls the same, let me prepare you by saying they're not.
Compliment – It is used to show appreciation, praise, or approval.
Comment – It is used to express an opinion or response. A comment can either be positive or negative.
If you want to compliment your girl in your life, we have a complete list of it too.
From all the comments listed above, choose your comment wisely based on the type of picture your girl is posting on any of the social media platforms and always be valuable and try to appreciate her; you both will undoubtedly become good friends. If you have any suggestions for the comments for girls pictures, do let us know in the comments section.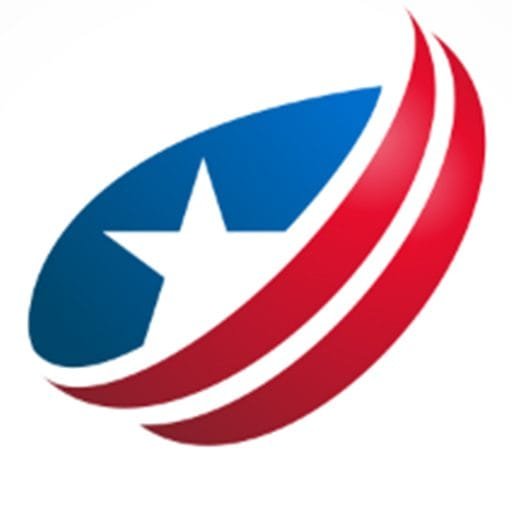 Ody Team is a qualified social media expert at Coding The Line, London. He had graduated from the University of Cambridge