Louis Wain and His Weird Cats
The British artist Louis Wain was a highly successful illustrator, mainly known for his humorous graphics of cats. His quirky feline pictures were so popular that almost every household at the beginning of the 20th century had at least one poster by him.
The story of Wain's life was depicted in a biographical feature film The Electrical Life of Louis Wain (2021), starring Benedict Cumberbatch in the main role. You may have also seen his name in articles about mental illnesses among artists. What secrets does the life of this cat aficionado hide? Let's present the life story of Louis Wain and his weird cats.
Only a Cat Knows Where It's At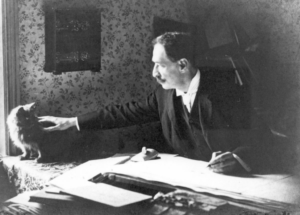 Although always sketching cats in random, anthropomorphic situations, Wain's primary ambition was to become a press artist. He specialized in drawing animal and country scenes and was often featured as an illustrator in popular science and news journals. At 24 he sold his first cat drawing to Illustrated London News – a playful info-graphic on feline domestication.
Two years later, in 1886, Wain was commissioned to illustrate a children's book, Madame Tabby's Establishment. Written by Caroline Hughes/Kari, it tells the story of a school for kitten manners. No wonder Wain's drawings were chosen, if there is anyone to depict the trials and tribulations of teaching little kitten manners, Wain was a match made in heaven.
The cats and kittens portrayed by Wain are famous for their playful, happy nature. Behind their cute (yet often weird) cat smiles, lies an unfortunate story of the artist. Louis Wain was born in 1860 in Clerkenwell, London, as the oldest of six children and the only male. His family had a history of illness, with his youngest sister admitted to an asylum at a young age.
Wain was born with a cleft lip, a birth defect resulting in developmental problems. At the age of 20, after his father passed away, as the only male heir of the family he had to start supporting his sisters and his mother financially. First working as a teacher's assistant, Wain soon moved on to pursue his talent in (mainly animalistic) illustration.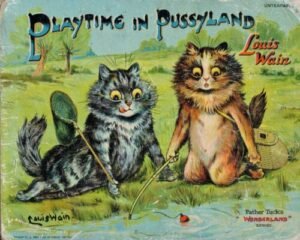 In 1883 Wain married Emily Richardson, who at that time was his sister's governess. Not so long after their marriage Emily fell sick, suffering from breast cancer. Richardson had her own "support" animal, a stray cat called Peter, which the couple adopted. One of the cats portrayed in Madame Tabby's Establishment was based on Peter's character. This apparently made Richardson so happy that Wain decided to devote his life to sketching kittens, uplifting his dear wife's spirit.
The cat craze started with the Christmas issue of Illustrated London News and Wain's illustration of a Kitten's Christmas Party. The feature contained images of over 150 cats preparing for Christmas celebrations: folding envelopes, making speeches, playing with balls… Or getting tipsy on punch.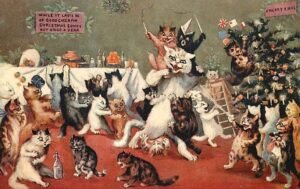 Unfortunately, a few months after Wain's huge Christmas kitten breakthrough Richardson passed away. The artist began to suffer from depression. As he continued his career we will soon see a slight change in the expressionist manner of his illustrations.
His anthropomorphic portrayals were extremely successful in Victorian England. Most of his characters walked upright, used facial expressions, and wore fashionable clothes. The illustrations were often caricatures or satires of "odd" human behaviors. The artist truly devoted the rest of his life to cats, becoming involved with animal charities, the anti-vivisection society, and the National Cat Club. Although very popular, he suffered financially throughout his life, giving away most of the money he earned to support his mother and sisters.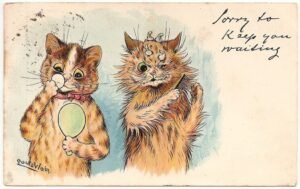 Aside from his illustrations and posters, Wain also created a series of "futurist cats" – small Koon's-like decorative sculptures meant for resale. The futuristic sculptures were produced in China by Max Emmanuel and Co., registering nine designs. He did not have much luck here, however. Two months after the product's launch, a cargo ship carrying the cats was hit by a torpedo during the war.
Even Cats Have Nightmares
There are many theories regarding Louis Wain's mental illness, mainly tracing it to life loss and post-trauma. Some researchers claim, that the artist could have developed early schizophrenia due to the Toxoplasma gondii, a parasite known to be carried and excreted by cats. The artist supposedly started displaying erratic and violent behavior soon after the passing of his wife. He was admitted to a mental hospital in Tooting and later, by the personal intervention of Stanley Baldwin (the UK's prime minister at the time), was moved to a more upscale facility. He spent the last years of his life in Napsbury Hospital in Hertfordshire, where to his luck he could rest in a garden full of cats.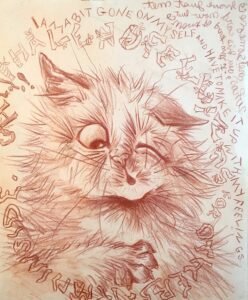 Even though he couldn't continue his career in illustration he continued drawing. His work from this period is easily recognizable by his use of bright colors and abstract, often non-figurative patterns. Did he stick with the subject of his life oeuvre, cats? Yes. Perhaps the cat colony inhabiting the Napsbury Hospital's gardens provided him with inspiration.
Art historians, theoreticians, and psychiatrists often show the changes in Wain's style as a textbook example of cognitive deterioration, connecting the move towards abstraction with the artist's developing schizophrenia.
This theory was first raised by Walter Maclay, a British art collector, and psychologist, who stumbled upon Wain's work in a Nothing Hill secondhand shop. He created a collage rendering eight of the artist's works, using it as a means to present the psyche's deterioration. There are many controversies regarding this theory as Wain never dated his works, which trumps the "deteriorative" style timeline. However, something definitely changed in the happy cat world. The previously harmless, funny kittens became trippy and abstract creatures from a dream – judge for yourself.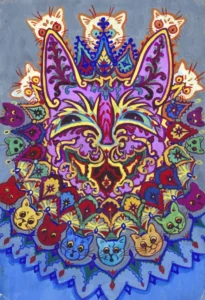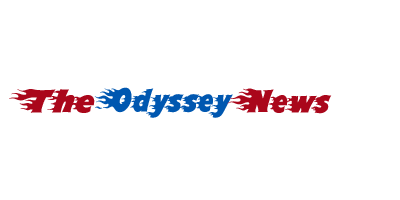 Classy Female Neck Tattoos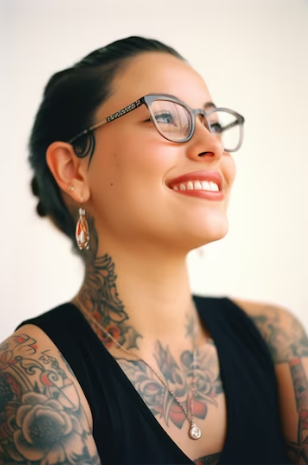 Where Elegance Meets Ink
In the world of body art, tattoos have long been a way to express oneself. From intricate designs that tell a story to simple symbols with profound meanings, there's a tattoo for every personality and style. But today, we're diving into a particularly stylish and unique realm: classy female neck tattoos. So, put on your imaginary monocle and join us as we explore the art of neck ink with a dash of humor and a sprinkle of elegance.
Classy and the Neck Tattoo Combo: A Match Made in Heaven
When it comes to neck tattoos for women, the word "classy" is the guiding star. Picture Audrey Hepburn's timeless grace with a hint of rebellion—this is the essence of classy neck tattoos. They exude confidence, individuality, and a touch of sophistication.
Cooking Classy or Getting Classy Tattoos?
Now, don't get us wrong, we're all for whipping up a gourmet meal, but there's something about a classy neck tattoo that takes personal style to a whole new level. It's like adding a pinch of salt to a dish—it elevates the flavor. And yes, while you can't exactly sauté a neck tattoo, you can wear it with pride.
Arts and Classy: The Artistry of Neck Tattoos
Tattoos are indeed a form of art, and the neck provides a unique canvas. The curves and contours of the neck allow for intricate and elegant designs. From delicate flowers to minimalist geometric patterns, the possibilities are endless. It's like having a mini masterpiece right under your chin.
Classy and Unconventional Mother of the Bride Dresses
Speaking of weddings, let's not forget the mother of the bride. She too can rock a classy neck tattoo while flaunting an unconventional dress. It's all about celebrating individuality and adding a touch of uniqueness to special occasions.
Classy Small Face Tattoos for Females: A Subtle Statement
If you're thinking about a neck tattoo but want to start small, consider delicate face tattoos. They're like the whisper of the tattoo world—subtle yet impactful. Whether it's a dainty symbol or a meaningful word, a small face tattoo can be the perfect introduction to neck ink.
The Classy Definition of Neck Tattoos
Before diving headfirst into the world of neck tattoos, let's clarify what we mean by "classy." In this context, it's all about tattoos that exude elegance and sophistication. These are designs that enhance your natural beauty and make a statement without being overbearing.
Classy Synonym: A Tattoo That Speaks Volumes
A classy neck tattoo is like a well-chosen synonym in a sentence—it adds depth and nuance. It's a reflection of your personality, passions, or beliefs. Whether you opt for a delicate flower, an inspiring quote, or a minimalist design, your neck tattoo becomes a part of your unique narrative.
Classy Stomach Tattoos for Women: Expanding the Canvas
If you're considering a neck tattoo, you might be inclined to explore other areas as well. Stomach tattoos, for instance, offer a larger canvas for creative expression. The key is to maintain that touch of class and sophistication in your choice of design.
The Classy Queen Quotes and Neck Tattoos
In the realm of neck tattoos, queen quotes are reigning supreme. Whether it's a nod to your inner royalty or a tribute to strong female figures, these quotes add a regal touch to your ink. Just remember, you're not just a queen; you're a classy queen.
Classy Upper Arm Tattoos for Females: An Alternative Canvas
If the neck isn't your first choice, fear not! Classy upper arm tattoos are another fantastic option. They offer versatility and allow you to showcase your style with elegance. You can still make a statement without going for the neck plunge.
Classy Nudes: It's All About Color Palette
Wait, before your imagination runs wild, let's clarify. We're not talking about anything racy here. In the world of tattoos, "nude" colors refer to a soft, natural color palette. These shades can be incorporated into your neck tattoo for a classy and timeless look.
Neutral Classy Nails: Coordinating Your Style
Your neck tattoo can be a style statement that extends beyond the ink. Consider pairing it with neutral classy nails. It's all about creating a cohesive look that oozes elegance.
Classy and Chassy Car Wash: Where Ink Meets Chrome
Okay, we might have slipped in a humorous twist here. But picture this: a classic car enthusiast sporting a neck tattoo while cruising through a car wash. It's the perfect blend of passion and style.
Classy St. Patrick's Day Nails: A Festive Touch
If you happen to have a neck tattoo and love celebrating St. Patrick's Day, why not add a touch of green to your nails? It's a fun way to embrace the festive spirit while staying true to your classy style.
Elegant Classy Nails: Nailing the Look
Nail art is another form of self-expression, much like tattoos. Elegant classy nails can complement your neck tattoo beautifully. Think of it as the finishing touch to your overall look.
Classy Cow: When Rural Meets Urban
Let's take a lighthearted detour and imagine a classy cow with a neck tattoo. It's a whimsical picture, isn't it? The point here is that tattoos can be unexpected and delightful, just like a cow with a sense of style.
Classy Cocktail Dresses: Perfect for Showcase
When you have a classy neck tattoo, you want to show it off from time to time. And what better occasion than slipping into a classy cocktail dress? It's all about making an entrance with confidence.
Classy Small Foot Tattoos for Females: A Hidden Gem
If you're someone who prefers subtlety, consider small foot tattoos. They're like a secret garden—hidden yet enchanting. Your neck tattoo can be the centerpiece of this delicate body art collection.
Classy Captions for Instagram: Sharing Your Story
In the age of social media, a classy neck tattoo deserves an equally classy caption. It's a chance to share the story behind your ink and connect with like-minded individuals.
Stay Classy: The Golden Rule of Neck Tattoos
In the world of neck tattoos, the golden rule is simple: stay classy. Your ink should enhance your elegance, not detract from it. It's a reminder that sophistication and self-expression can coexist beautifully.
Classy Christmas Sweaters: Holiday Elegance
Even during the festive season, your neck tattoo can maintain its class. Pair it with a classy Christmas sweater for a look that's both festive and elegant.
Conclusion: A Classy Canvas for Self-Expression
In the grand tapestry of self-expression, a classy female neck tattoo is a stroke of elegance. It's a personal statement that blends sophistication with individuality. So, whether you're exploring neck tattoos for the first time or adding to your existing collection, remember to stay classy in your choices. After all, elegance is timeless, just like a well-crafted tattoo. Cheers to the art of neck ink!
#classy female neck tattoos #classy female neck tattoos butterfly #elegant classy female neck tattoos #back classy female neck tattoos
Also Read: How to Overcome the Challenges in Edwardsville's Personal Injury Law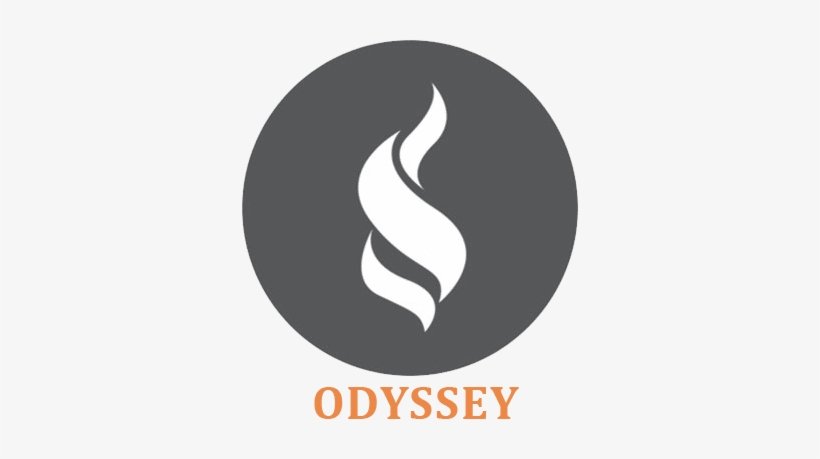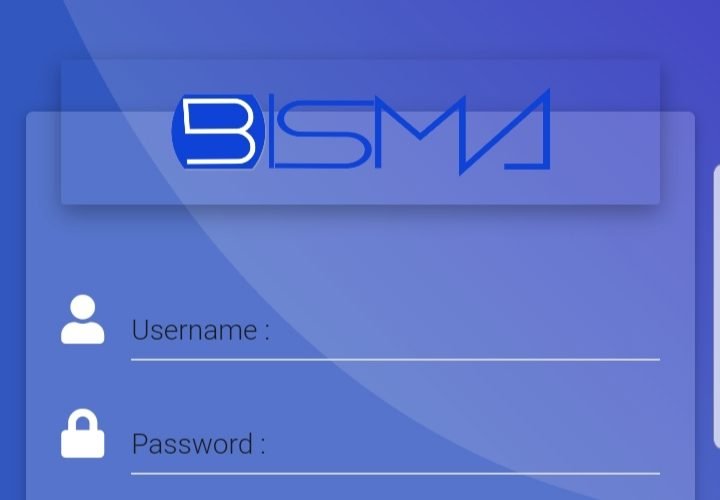 Are you looking for information on Bisma Kab Bekasi? You have come to the right place! In this blog post, we will provide a step-by-step guide on Bisma Kab Bekasi.

This is a complete list of sources that I found to be helpful in researching Bisma Kab Bekasi. If there are any other sites or articles you think should make this list, please leave them as comments below so we can include them!
#bisma kab bekasi #Bisma Kab #Bisma #Bekasi #Data Login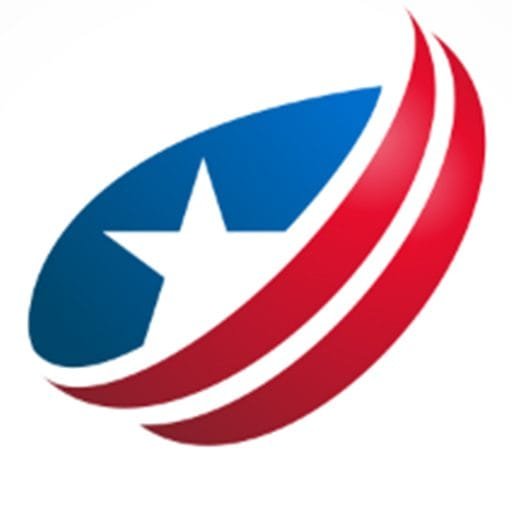 Ody Team is a qualified social media expert at Coding The Line, London. He had graduated from the University of Cambridge