Loan Origination Software For Smooth Lending Business Operations!
Whatever you call today's technological boom – digital transformation, digital revolution, digitization – the trend has revolutionised commercial lending, as well as other industries in and beyond finance. While loan origination software has long been a part of the commercial finance landscape, many components of the lending process are now digital, with loan origination software leading to advancements in loan underwriting.
If you're using an old platform, you're probably missing out on features that help you speed up loan origination and improve accuracy. Investing in new technology can help brokers and lenders take advantage of efficiencies like improved automation, data integration, and other advances that are propelling commercial lending forward today.
LOS options appeal to financial institutions in a variety of ways:
Many stages in the loan origination process are time demanding for loan applicants and labour intensive for financial institutions. Data gathering, borrower identity and verification, credit decisioning, and regulatory requirements are all examples of these. When financial institutions digitise their loan origination process, they will reap numerous benefits and gain a competitive edge, as described below:
Efficiencies in Operations
Savings are possible since loan processing is labour intensive and involves multiple manual procedures.

More accurate data collection results in fewer errors that must be addressed later, resulting in improved quality and process improvement.

Credit decisions that are more informed result in fewer overdue payments and less collection activity.

Machine learning algorithms have improved fraud detection and risk management.
Revenue Enhancement
Boosted loan throughput as manufacturing capacity is increased through robotic process automation of repetitive processes.

Better data collection on individual borrower profiles and more precise loan pricing

Opportunities for cross-selling other financial services
Improved Customer Service
Customers have the option of using an online or mobile interface.

Consumers will experience less application friction since there will be less need for phone or email engagement.

Faster loan approvals and funding contribute to higher client satisfaction and longer-term partnerships.
Faster Loan Decisions Thanks to Automation Technology
A quick loan origination procedure is a competitive advantage for any lender, regardless of size—small, direct lenders; local credit unions; or huge banks. Most lenders' present systems and processes include time-consuming manual steps that may be automated.
Automation technology helps to speed up the lending process and ensure uniformity in judgments. More significantly, it allows humans to apply their knowledge where it is most useful. The most beneficial method to leverage a loan expert's time and skills is to reserve professional judgement for analyzing an application that may meet qualification limits but not exactly.
Automated decision rules rather than getting help from a commercial loan underwriter have the most potential to change the way loans are originated. They eliminate the tedium of innumerable manual decisions and chores, speed up the loan origination process, and allow lenders to choose which applications to finance promptly and reliably.
CLOSING STATEMENTS
Financial institutions have made interaction and communication with their consumers more seamless and effortless by embracing current technology, from online investment account monitoring to mobile check depositing and tablet fund transfers. However, there are still some high-volume banking processes where efficiency can be improved. The loan origination system, in particular, is transforming loan origination, bringing ever-greater efficiency to the process because of two main capabilities: cloud and automation.
Hello! My name is Mr. Abbax khan. I am a content writer & full-time professional Web Designer and Developer specially WORDPRESS with vast experience. I started my graduation in 2016 and graduated in 2020. I'm a professional article and blog writer, has written dozens of content on different topics and worked with professionals all over the globe.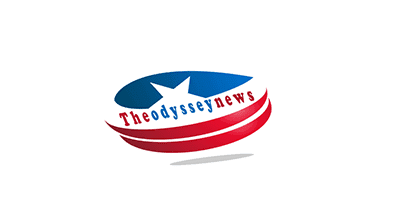 Zincplex Shampoo and Conditioner – Sores and Scabs Top Seller
For years Zincplex has been producing an herbal alternative for people that want help with symptoms from dandruff, seborrheic dermatitis, and scalp psoriasis. These symptoms such as itching, flaking, scalp crust, smelly hair, and more have all been helped with an herbal mixture and a very special mineral called zinc pca.
Zinc pca has been proven to be anti-bacterial and anti-fungal. This is important for problems such as scalp acne, pimples, and even the large zits that often occur on the back of the head. Zinc pca is also proven to reduce the amount of Sebum Buildup On the Scalp.
What Are Your Scalp Symptoms?
The answer is that whatever symptoms you are having you are simply treating the result and not the cause if you don't deep cleanse and purify the scalp. You also need to lower the ph on the scalp skin. This is vital. One of the built in functions of the skin is to ward off bacteria and fungus. This is one of the primary reasons that the skin has high levels of zinc (nature's antibiotic) as well as a low ph. The ph of the skin is normally 4.5. But almost all the shampoos on the market want to raise the ph of the scalp. The results can be these terrible scalp issues. Get longer-term results. Try us out and see why we are consistently the top-selling herbal solution for your scalp!
No Negative Side Effects Guaranteed
Try Zincplex shampoo Today!
You can read more about different scalp issues on southernsistersdesigns.com
The Treatment That Doctors Give – No Long Term Value or Results
When it comes to the dermatologist they typically give prescriptions for medicated shampoos and steroids but most people will tell you, even the doctors that you can't use the topical steroids long term as they will lend to an imbalance in the scalp and the result will be even worse problems down the road. This is why people with scabbing and sores say that they get around 10% satisfaction with doctor visits. There are not any real good long-term answers there. We feel that the best solution is to create an environment in the scalp that any outside fungi or bacteria absolutely hate. This is done by deep cleansing the  hair follicle and removing years of toxic build up! When you remove the outside coating on the scalp itself you will see amazing results as it will allow the outermost skin on the head to restore its healthy, preventive barrier!
This is Why Zincplex is Different!
While most body washes and shampoos are ph very high Zincplex is not. The skin ph is 4.5. The reason why it is so low is that when it stays at that ph it kills would fungus and bacteria that can cause numerous scalp and skin problems! Our products are slightly above that ph but nowhere near the ph of 7 that most shampoos are!
Zincplex hair products and body washes also use deep cleansing complexes. We intend on cleaning our skin pores and hair follicles of the nasty dirt and debris that bacteria love! This alone gives your scalp a fresh restart right away!.
What Works Best?
Deep cleansing the scalp is by far the best quick fix that we have seen that works for everybody. Over time we get build-up on our scalp! It makes it very tough to get rid o the symptoms including the irritation
There are plenty of medicated shampoos that offer relief but very few of the medicated shampoos give lasting relief. You get long-term relief by re-calibrating the scalp including lowering the ph to where it should be, feeding the hair root, cleansing out the hair follicle. Yes, focus on prevention but don't forget about this year. We need to get on some of the
What Should You Do For Faster Hair Growth?
How Do You Get Faster Growing Hair? Simple! Clean out the hair root and the hair follicle. But what ingredients can do this. There are some that you can try that have decent success such as jojoba oil and even emu oil can soften these sebum or oil plugs but they don't actually help to flush them away or remove them. However, this is one of the main reasons why we created the Zincplex Extra Strong Hair Shampoo Version.

How To Fix The Problem – Long Term
The main thing to remember is that the fungus can only grow out of control when the conditions on the scalp allow it to. The body's normal defense system is enough to keep this fungus from growing at levels high enough to produce symptoms.
The very first problem is that the ph inside of the hair follicle and scalp skin or facial skin is too high. This typically occurs over time by using face and shampoo products that are ph high. A lower ph helps the scalp defense barrier to fight off fungus and bacteria.
The second problem then occurs where bacteria and fungi can grow virtually untouched from shampoos and hair products when they are inside the hair follicle. These all need to be flushed out and eradicated.
Finally, the number of scalp oils that are produced to be in the normal range. Most people that truly have dandruff and not just a dry scalp have excess scalp oils or super clogged hair follicles. Seborrheic dermatitis is diagnosed based on excess skin and scalp oils.
How Can You Help With All Of Those?
You guessed it! Zincplex Ingredients target all of the above problems in a natural and herbal-based method! By helping to restore balance you prevent long-term problems and also get short-term results.
I can tell you from experience that it works. It was designed for me and my scalp problems over 15 years ago. My scalp went from white gunk with scalp sores and serious large yellow and white flakes to no trace at all of these problems. Yes, I can get an occasional flare once in a blue moon, but that is easily handled
I am an experienced financial analyst & writer who is well known for his ability to foretell market trends as well.