'Life or death:' As Britons buckle under the cost of living crisis, many resort to 'warm banks' for heat this winter
London
In a community center in central London, a young child plays in a makeshift area as her caregiver rocks her stroller and chats with a friend.
The Oasis Centre in Waterloo sits in a four-story building that has a warm, inviting feeling, with plush chairs and lots of potted plants.
But it's not your regular high street hangout. This is a haven for families and local people to escape the bitter squeeze of Britain's cost-of-living crisis – if only for the afternoon.
Thousands of warm banks have opened their doors across the UK this winter, as household budgets are squeezed even further by spiking energy bills and inflation reaches a 40-year high, leaving many scrambling to pay for basic necessities. There are more than 3,000 registered organizations running warm banks in Britain, according to the Warm Welcome Campaign, an initiative that signposts community-led responses to the cost-of-living crisis.
ALSO READ: VISIT
"A lot of people are struggling," Charlotte, a community and families worker at the center, tells CNN. Her full name is not being disclosed for privacy reasons.
"We haven't even really got to the peak of the living crisis yet," the 33-year-old mother-of-four adds. "No one should be choosing whether to put food on the table or to put the heating on."
ALSO READ: VISIT
The hub is funded by donations from individuals and local businesses, as well as grant incomes from charitable trusts.
The cost of living has risen sharply since early 2021, according to data from the UK government. From October 2021 to October 2022, domestic gas and electricity prices increased by 129% and 66% respectively, the same research found.
ALSO READ: VISIT
The average annual energy bill surged 96% from last autumn to £2,500 (roughly $3,000), with the UK government intervening to cap the unit cost of gas and electricity bills at that level until April 2023. However, the total amount consumers pay for their energy depends on their consumption habits, where they live, how they pay for energy and what type of meter they use, according to the UK's regulator, Ofgem.
Charlotte, who works at and uses the warm space in Waterloo, says she limits her gas and electricity use in her flat. Instead of turning on the heating in the evening, she and her partner sit under quilts and use hot water bottles to stay warm, she says.
She also anticipates her household energy costs increasing over Christmas, as her children, who are between 4 and 17 years old, spend more time at home during the school holidays. At the moment, Charlotte spends most days at the hub and said this habit will continue over the holidays to help alleviate her costs at home.
ALSO READ: VISIT
'I had to cry out for help'
Grace Richardson is an adult services manager at Future Projects in Norwich, in eastern England, an organization that offers health, housing and financial support to residents. She says her team started planning over the summer to provide a warm space in the organization's Baseline Centre, located in an area with significant poverty.
"This winter in particular, it's extremely important that we're offering a space that people can turn everything off at home and they can save money," she tells CNN.
"We've got people here working full time and they cannot make ends meet. That's where the real difference is."
ALSO READ: VISIT
From young parents to pensioners to students in their 20s, Richardson says that people from all walks of life use the warm space, with about 25 attending each day. The warm bank, where staff serve meals, is subsidized by grant funding from the local council and private or corporate foundations, as well as donations from individuals.
Michael John Edward Easter, 57, says the service at the Baseline Centre has been a lifeline for him this winter.
Easter, who has lymphedema in both legs and arthritis in one knee, is unable to work. Speaking to CNN earlier this month, he said he'd turned the heating on in his one-bedroom flat just twice so far this year to avoid spiking energy costs and compensate for a 50% increase in his weekly supermarket bill.
He says he "was in a mess" when he first reached out to the Baseline Centre in January for welfare advice, as he was dealing with mobility challenges and craved a sense of community.
"I was so ashamed and embarrassed, but I had to cry out for help," he says. "I needed help and I just didn't know where to turn to. If I'm totally honest, I'm very lonely."
Richardson suggests the need for warm banks is a result of government inaction.
ALSO READ: VISIT
"I think that it highlights just how far removed our government is right now from the reality of real life. I think it screams … the divide between us and them, it's only getting wider," she says. "We keep referring to this as a cost of living crisis, as though it's a period of time we're going to go through and we will come out the other side. Will we? It's life or death."
A legacy of austerity
Energy prices have soared across Europe since fall 2021, driven in part by Russia's war in Ukraine. But UK energy prices rose more sharply than in comparable economies such as France and Italy, analysts told CNN Business this summer.
In November, UK Prime Minister Rishi Sunak and Finance Minister Jeremy Hunt announced higher taxes and reduced public spending in an effort to heave the country out of a recession forecast to last just over a year and shrink its economy by just over 2%, according to the Office for Budget Responsibility. The UK is the only G7 economy that remains smaller than it was before the coronavirus pandemic, according to the Office for National Statistics.
The UK government also announced an Energy Bill Support Scheme worth £400 per eligible household, which will partially subsidize domestic energy bills from winter 2022 to 2023, as well as providing extra financial support to help pensioners pay their heating costs this winter under the Winter Fuel Payment scheme.
In December more than one million households with prepayment meters did not redeem their monthly energy support vouchers – included in the government's Energy Bill Support Scheme – the BBC reported.
ALSO READ: VISIT
But Michael Marmot, a lead researcher in epidemiology and health inequalities, says years of austerity, paltry government support, cuts to spending on social welfare and infrastructure, and a lack of regulation in the UK's energy market have plunged millions into fuel poverty.
"Poverty has been building up over the last dozen years and getting worse," says Marmot, director of University College London's Institute of Health Equity.
"We look the worst in G7 countries, we're the only one in terms of recovery … that hasn't gone back to where we were pre-pandemic. This is mismanagement on a colossal scale."
An estimated 3.69 million households in the UK were in fuel poverty as of December 2020 compared with 6.99 million households in December 2022, Simon Francis, who coordinates the End Fuel Poverty Coalition, told CNN.
This figure is set to steadily increase, with more than three-quarters of UK households – 53 million people – forecast to be in fuel poverty by the new year, according to research by the University of York in northern England.
ALSO READ: VISIT
The human rights organization Save the Children has distributed 2,344 direct grants to low-income families in the UK in the past year, the Guardian reported. The head of the charity also called on the government to provide more support for families, as it predicts acute financial hardship for millions in January.
ALSO READ: VISIT
"What do you want a well-functioning society to do? At the minimum, people should be able to eat, to feed their families, have a safe dwelling … and a safe dwelling includes one that's warm enough," Marmot adds.
Susan Aitken, leader of Glasgow City Council in Scotland, says warm banks are "not a solution" to the cost of living crisis but rather "an emergency service." The council has established more than 30 warm banks across the city in spaces including church halls, libraries, sports venues and cafes, and that number is expected to increase, according to Aitken. The service runs on council budgets and charitable donations.
ALSO READ: VISIT
"The solution is for people to be able to stay in their own homes," she says.
"It's bad enough that food banks have become a permanent fixture of communities across the UK now. To have places that people have to go to because they can't afford to heat their own home is an absolute indictment (of government policy)."
CNN has reached out to the UK government for comment, but it did not respond.
'Hidden form of poverty'
Back at the Oasis Centre, locals show up for anything from knitting circles to after-school clubs offering free hot meals.
Steve Chalke, the hub's founder, says about 200 people use the facility daily for warmth. He says that he does not advertise the service as a warm bank because it is "dehumanizing." Instead, he coordinates community-led events that are held in warm venues across the city.
ALSO READ: VISIT
"The idea is to not inquire and to not ask," he says. "It's stigmatizing and it's traumatizing, you know, so you end up feeling a non-person. So we want to take away that stigma in every way we can."
Francis, the End Fuel Poverty Coalition coordinator, says one of the most significant challenges to curbing fuel poverty is removing the taboo that people may feel when asking for support.
"I think one of the problems with fuel poverty … is it is quite a hidden form of poverty. People kind of … try and cover it up and try and get by," he says. "We're not going to know the full extent of the pain that people are suffering this winter, because there will be ways that people will disguise what it is that they're doing."
ALSO READ: VISIT
The mental health costs of fuel poverty are far-reaching, according to a 2020 report from the UCL Institute of Health Equity. The report said that young people living in cold homes are seven times more likely to have symptoms of poor mental health compared with those living in warm homes.
"There's surprisingly lots of people that do have work, but yet it's not enough to keep afloat, at least without needing some help," says Bintu Tijani, a mother-of-four who goes to the Oasis Centre at least three times a week to warm up. "It's having a significant impact on people's wellbeing, mental health and wellbeing."
ALSO READ: VISIT
A bleak Christmas
Looking ahead to Christmas and the New Year, Francis says he is also concerned about the strain that treatment needed for medical conditions exacerbated or caused by cold weather will have on Britain's National Health Service (NHS).
ALSO READ: VISIT
"We're still calling for the government to realize that if it doesn't take action to support those who are the most vulnerable … it is going to see a huge increase in the number of people turning up at the NHS' door to seek help because of the fact that they are now living in a cold, damp home and it is making them sick," he says.
Britain's NHS is already under pressure amid staff shortages, historic nurses' strikes over poor pay and working conditions, and a backlog of treatments resulting from the coronavirus pandemic.
ALSO READ: VISIT
Aitken, the councilor in Glasgow, believes this Christmas will "be a pretty miserable time" for many.
"A Christmas where you have to ration how long you can put your heating on in your home is not a good Christmas for anyone."
MORE READ: VISIT
I am an experienced financial analyst & writer who is well known for his ability to foretell market trends as well.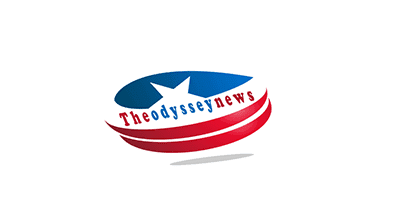 Features and Benefits of TweakVip
If you're looking for an easy way to optimize your website, TweakVip is the tool for you. With its drag-and-drop interface and easy-to-use features, you can customize your website in no time. Whether you're a novice or an experienced webmaster, TweakVip will take the hassle out of maintaining and updating your site.
In this article, we'll look at the features and benefits of using TweakVip to improve your website. From automated optimization to page speed testing, get ready to learn more about this powerful tool.
Introduction
TweakVip is a social media platform that enables users to share and connect with friends and followers in a more intimate way. It allows users to post photos and videos, as well as status updates, which can be seen by other users who follow them. TweakVip also provides a messaging service, which can be used to send private messages to friends or groups.
Benefits of TweakVip
You can save money.
You can save time.
You can get the best deals on your purchase.
Find nearby places and they will be easily accessible to you now that you have this app installed on your phone or tablet.
Increase your savings.
Save Money and Time with TweakVip
Saving money is a big part of what TweakVip is all about. You can save money by using the app to find deals on products and services or even find coupons and discounts. We have a lot of ways to make sure that you get the best deals out there!
When you need cash, TweakVip will pick up the tab for all of your online purchases and credit card payments—no more paying fees on top of what's already been spent!
Features of TweakVip
Find places
Find people nearby
Find deals nearby
Find events nearby, and more!
Mobile number to bank account transfer instantly.
The best part about TweakVip is that you can send money to anyone, anywhere. You can send money instantly to your friend's bank account and they won't even have to worry about changing their own details.
You can also use TweakVip for sending money directly into the bank accounts of your family members as well as friends. This will help them save on fees while also avoiding inconvenient queues at the ATM machine!
Easy To Find Nearby Places
Finding places near you is simple with TweakVip. Simply enter your address and the app will show you all the nearby restaurants, coffee shops, and bars that are currently open.
You can also search for places based on their rating in other cities or countries. This is great if you're traveling and want to find out what other people think of a particular establishment before visiting it yourself!
Don't Wait And Download The App Today
Don't wait and download the app today. It's free and easy to use and you can find out more about the app at tweakvip.com.
Conclusion
We hope this article has helped you understand the benefits of using TweakVip. It's a great app that will help you save time and money, as long as it's used properly. If you're looking for a way to get around town more easily, then consider downloading this app today!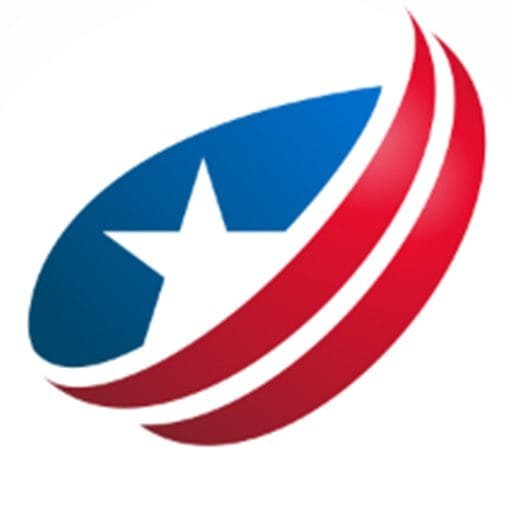 Odyssey has been the lead content writer and content marketer. He has vast experience in the field of writing. His SEO strategies help businesses to gain maximum traffic and success.
Best Power bank available in the market for your iPhone 14 and iWatch in 2023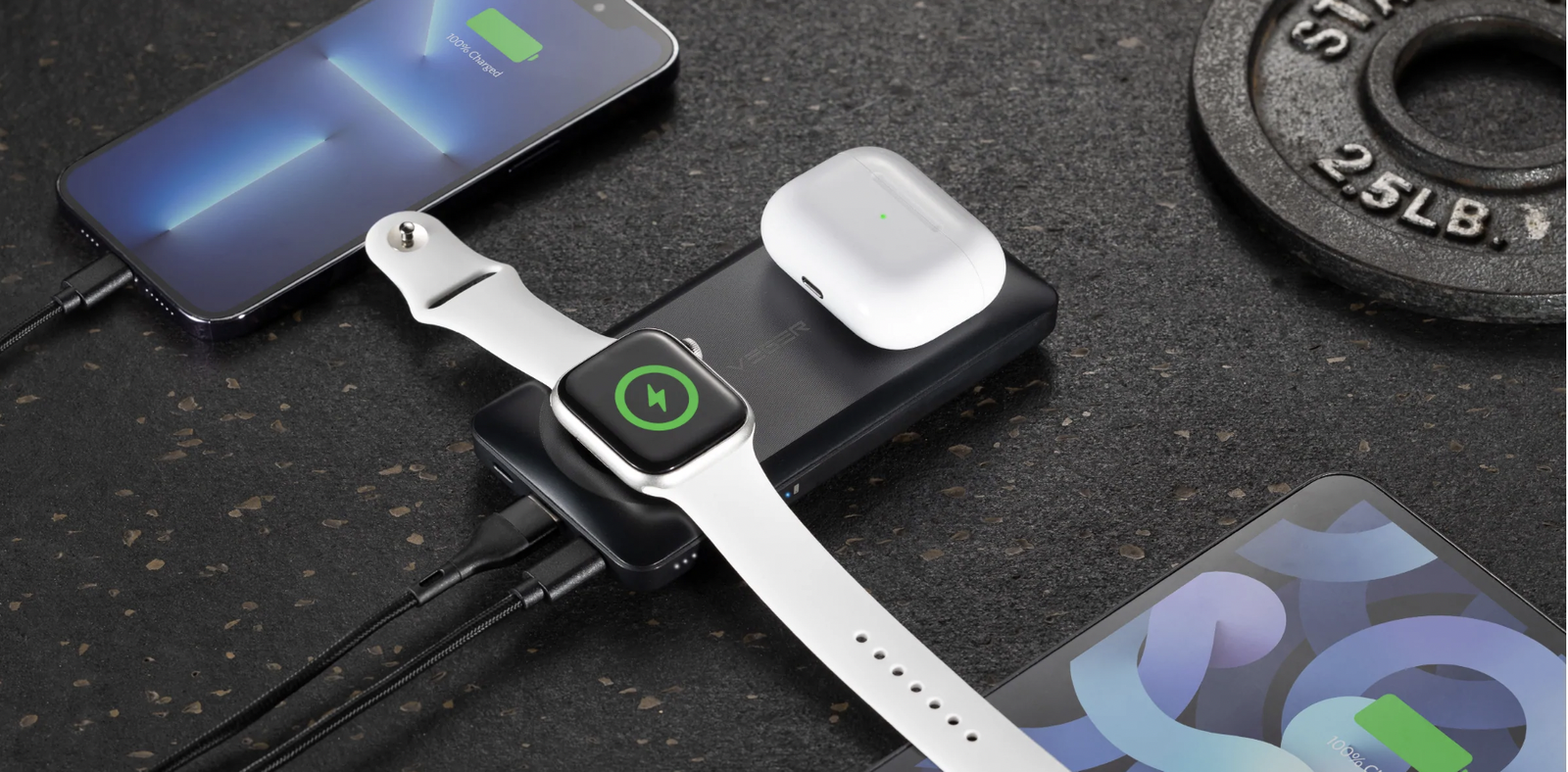 When you buy an Apple device, you usually buy more than one, like the iPhone and AirPods or the Apple Watch. Which is why you need a good device that will help charge all of them fast and easy. Veger has created the MagMulti Wireless Power Bank for iPhone/ iWatch/ AirPods Pro which is designed from the ground up to help provide you with the features and benefits you need as quickly as possible.
What makes the MagMulti Wireless Power Bank different?
Right off the bat, the thing we like is that it has a magnetic function, so your devices will not fall off, which is an extremely important aspect to keep in mind. Another thing to keep in mind is the wide compatibility, since it can work with most of the newer and some older Apple devices. The fact that you can charge 2 devices or more at once is always a great idea.
In fact, you can have high speed recharge too, and the fact that the wireless output for phones and pods is quite fast does come in handy. Granted, the Apple Watch output features just 2.5W, but that's more than ok for most devices. And that's why it makes a lot of sense to check it out for yourself, since this is an exceptional power bank with really good features and ideas.
Is the MagMulti Wireless Power Bank reliable?
Yes, the MagMulti Wireless Power Bank is a great wireless power bank so you don't even have to take cables with you. The Apple Watch charger is also foldable, which is a great idea to keep in mind. Another thing that the unit does is it gives you multiple charging protection. That's great and it will help provide an exceptional experience and great value for money. A lot of people love using this device, and you will find it to work a lot better than you might expect.
Overall, the MagMulti Wireless Power Bank is the ultimate power bank you can use to charge your iOS devices. It's impressive, wireless, with a great design and a pleasure to use all around. If you always wanted to charge your devices fast and without any hassle, this is the right way to do it. All you have to do is check it out on their website and give it a try, and you will see how safe and efficient it really is!
I am an experienced financial analyst & writer who is well known for his ability to foretell market trends as well.
A Free Kids Clothing Checklist For Fall And Winter
Introduction
Fall is around the corner which means there will be again a shift in your wardrobe. Stashing away all your spring and summer clothes and bringing out the bags with warm clothes. This is the process that you have been following all your life right? But what if you need to check whether you kids have all the important clothes to keep them safe from the colder season or not? Firstly, do you know that custom clothing is something that has been evolving over time and changing the way people wear clothes. And this is not only true for young people but adults and old people as well. And the second thing; do you have a checklist for your kid at all?
If you are clueless then don't be stressed because it is not only you but a lot of newly made parents who do not have the idea. And we help them out with a checklist that determines the same. Also, we have some additional help in which we suggest what you should buy and other stuff. So, here we present to you a bucket list or a checklist that you should have for your "kid's clothing" for the upcoming fall and winter. Maybe for the future too!
Okay, so let's start with the topwear as it should already be on your clothing checklist for kids right? One of the most important outfits that you should buy well in advance is a long-sleeved sweatshirt. You can put some regular clothes on and then use these sweatshirts on the top. It not only keeps them warm but also gives them comfort. A fleece jacket is another similar item that you can replace with sweatshirts. It is one amazing outfit to keep your child stylish and warm at the same time.
A windproof and waterproof jacket
Unpredictable rains will not only drench your children while playing outside but also make them a bit uncomfortable. When wet clothes stick to the body it annoys kids and you would not want them to get annoyed. For keeping such situations at bay, we suggest that you should put a waterproof or a windproof jacket in your checklist. There are multiple manufacturers who create one outfit that has both these qualities. It might cost you a bit but would be worth every penny.
It is not only the upper body that gets drenched during rain but even the bottom wear can make things uncomfortable. To protect your baby from catching cold after getting wet, help them enjoy rain at their best, go out in the rain to explore the weather, or anything else-waterproof pants would turn out to be a wonderful purchase for you. Several manufacturers in today's world create custom clothes for kids and that includes waterproof pants as well.
We live in a world that has evolved and developed immensely even in the fashion industry. It might surprise you a bit but the children's wear section has immensely evolved as well. Which is why you will get multiple boots and shoes for young children. Not only that, there are segments in which manufacturers have introduced waterproof shoes for kids. Yet again this will not only help your child to stay away from soaking their feet but also isolate them during colder days.
Okay so this is no brainer right? Having warm socks is something that you might have already put in your bucket list or checklist. But if there are any reasons that you haven't, we suggest that you go for it. Also when it comes to warm socks you have to keep in mind the versatility and multiple use of the socks. For example, you will have to buy slimmer and warmer socks for wearing in their shoes. On the other hand, you will also have to get some socks for home wear. Which means thicker socks that your child is going to wear when they are at home. Because at home kids prefer walking bare feet.
Call it innerwear, body warmers, inner lining, or whatever you wish to. But with this we want to suggest that you get some warmers that are worn by people under their shirts or outfits. For kids it is not only the upperwear but also the bottom wear that matters. They can catch a cold by any exposed part of the body. So you need to keep them warm from head to toe. While buying innerwear we would suggest that you go for good brands because they have mastered the art of making warm clothes by keeping them as thin as possible. This will not buff up your kid unnecessarily.
Didn't we tell you that your children need to be protected from head to toe? So that means you will have to spend on headgears as well. Why? Because this will keep your child away from catching cold from the head. If you have a young child, it becomes so much more important to prevent them from catching a cold. This will warm their heads and ears, so make sure that you get something that covers both these things. On the other hand, you can also try getting something that can be tied on the chin. It will cover the complete face and we also suggest that you too get something like this for yourself. Actually, to make your child wear such caps you will have to motivate them this way.
If you live in a place that gets snow or extra cold then it will be a mandate to have gloves for you kids. Motivate them to keep wearing it and stay away from snow. You can surely let them enjoy it for some time but don't miss out on the gloves at any cost. Put it in your bucket list so that you can cover the hands of your children.
This is an exception that is only for those who live in a place that receives snowfall. A snowsuit is a wonderful problem solver that has topwear and bottom wear attached to each other. It is like a one-piece suit that's easier to wear and comfortable. And not to forget warm enough. But it is not warm enough to wear alone. Make sure your child has worn enough warm clothes already. You can also use a hoodie under a snow suit so that your child stays protected.
You must have already seen that kids nowadays have become so much centric to the new-age trends. They are more attracted towards the upcoming or popular fashion that is available in the market. If you are looking for something to improvise on their overall look, try getting a cute kid's muffler. Yes, you heard that right! There are manufacturers who have designed and created mufflers of this kind. Even your kids can flaunt their taste and give away some amazing fashion statements. Don't you think so? Try getting some mufflers for them. Try some printed, colorful, or any other type of mufflers that your kid might like.
Conclusion
We believe this blog would have helped you right in all the ways (maybe most ways if not all). This is not only a checklist but one way to ensure that your child is completely protected during cold and that they have all the necessary items. So, we strongly suggest that you can make the additions according to your need or desires but do not compromise with what we have mentioned. And if you are clueless, where to go for custom children clothes, then there are many online manufacturers who can deliver top-notch products at your doorsteps.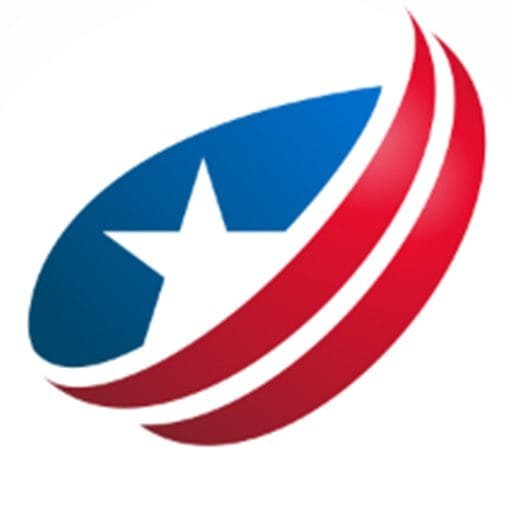 Odyssey has been the lead content writer and content marketer. He has vast experience in the field of writing. His SEO strategies help businesses to gain maximum traffic and success.