Know your basics from School to Prepare for Government Exams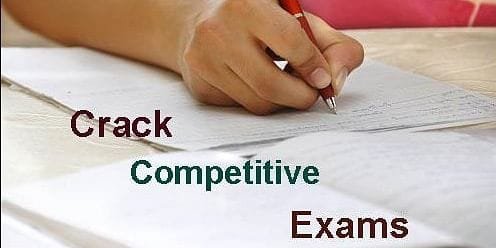 We can easily state that our roots and basics play a major role in learning the hidden portion of the world. Undoubtedly, this thought plays a vital role in cracking any type of government-related exams. Most government sector-related exams want students to learn and understand basics in such a manner that it can become a basic foundation for the rest of the future. From mathematics to general knowledge, everything requires strong basics for constructing a reliable foundation. While meeting a mentor for government exams, most of them would inform you about the importance of well-built basics in the student's life. This article will provide you new ideas on how you can have full control over your basics.
Before regretting what you could have grasped or what you could have attended to, try to make yourself familiar with the 10th and 12th textbooks and try learning the basics for great preparation. If you aim to appear for Government Jobs in Punjab then making your basics strong can be your mantra. Involving this method in your life can help you achieve a standardized position in the government sector.  We all are well versed with the term 'Back to Basics', which denotes starting from the very first level. Whenever you are stuck in some equation solving problems, step back, understand the origin of the problem and try to gain a deep insight into the basics of the topic. However, when you are appearing for the government sector you can't afford to waste a single minute. So, it's highly advised to prepare yourself and try to make a long-lasting foundation for the future.
Check out the list of things you can do to make your basics strong:
  Prepare a time table
It often happens with all of us, that when our parents lecture us then we use to prepare a proper timetable for showing them, try to follow that for five to six-day and after that, we are back to our careless behavior. But it's strange to hear that a timetable can really help you follow a systematic approach towards life. You might have prepared one timetable and another and the other but are you seriously following it? In great motivation, we all tend to make the timetable so hard that in the end, we leave the whole hope of following it. You are required to make a timetable by keeping your body cycle and preferences in the mind. Make it easy and productive so that you can easily follow it without losing interest. If you aim to crack the SSC CGL examination in the first attempt then connect with the Best SSC CGL Coaching Chandigarh today!
Pick your Spot
In school, first benchers and backbenchers are the two boundaries where students are judged on the basics of their performance. Back then, we never put much thought into why some students prefer to sit on the front bench and why some choose the last bench as their best friend. Generally, backbenchers are considered as the reluctant students of the class; we judge them for not being studious. But that is not at all true, every student has different capabilities. Some love to study in a peaceful place whereas some like to study in groups. So, when you aim for clearing government jobs in Punjab, choosing the right spot where you feel like studying can help you a lot in clearing exams.
Revise everything at the end
You have noticed that your teacher always advises you to do proper revision before entering the examination hall. They always conduct revision tests and classes to make the basics strong for school-going students. This particular thing plays a vital role in the life of Sarkari job aspirants. Candidates should do proper revision before going for the exam. In school, we always experience that the teacher always gives homework for the topics taught in the class. Why is that? It is basically to help students retain all the topics they learned in school. Though revision is the basic step, this is very long-lasting, when followed with proper structure and consistency. Try to fit these above habits from school in your daily schedule to clear SSC CGL examinations. For further help connect with the best SSC CGL Coaching Chandigarh now!
Summing up
The above-mentioned points will give you a basic idea about how you can make your basics strong for clearing any type of government-related exams. These points might help you to gain a better understanding of the subjects and effortlessly solve every question without any hassle. If a school-going student aims to top competitive exams then strong and constructive basics can offer a great helping hand in the whole journey. It's time to try out these methods and give your best towards clearing every competitive exam with great endeavor. Here, we wish you all the very best for the coming future.
warning ….?…. Date May/08/2021…?complete your profile…..otherwise, odysseynews did not accept your article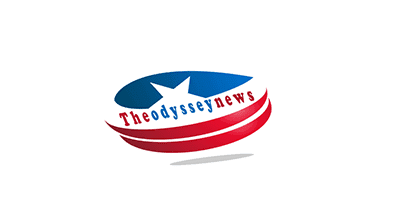 What can happen while missing the flight with Delta Airlines?
When you book flights with any airline, it's better to prepare yourself most of the time. On the other hand, check all the things that are quite necessary & try to pack all the things. But, somehow, there can be unfortunate incidences that you can miss the flight. So, you should know What happens if I miss my flight on Delta Airlines?
Overall the airways have left no stone unturned to make a comfortable journey for the passengers. It's among US major airlines & a great legacy carrier offering the passengers excellent services. However, if you have any concerns about the travel or the services, contact Delta Airline Customer Service. 
Do the passengers get charged for missing their flight?
If you go through the airline missed flight policy, it says in case the customers have missed the scheduled flights; then you can board the next scheduled flight on standby. There aren't any sort of charges you need to pay. 
How late it's allowed to board a flight with the major US airways?
Well, passengers are required to check in about 2 hrs before the departure at the airport, followed by check-in 30min before the departure & need to be at the gate 15 minutes before the scheduled departure.
What can happen if you, while booking your seats, &don't show up?
If you don't show up on the flight that you have booked, then the other flights with the same reservation get canceled. 
What are the consequences when you miss your flights with the airlines?
This is quite possible with any small or big airline that you choose to fly towards your favorite destinations. But, in the case of Delta, you need to associate with the customer representative & ask for a new ticket. 
Moreover, you can get the new tickets within 24 hrs of the scheduled departure. As the above things tell about What happens if I miss my flight on Delta Airlines?
Missed flight policy with the airlines :
While you book your seats, these things need to be sorted out in advance, so you may not face any problems at the main.
Below are the essential points that you need to go through :
As you missed your flight, head to the customer representative for the new tickets 

Now, if you don't want new tickets, the passengers are entitled to a refund & only for the refundable tickets. 

The passengers who don't owe a refundable ticket can go on a future journey with the airlines. 

You can also follow the two-hour policy, which says the new tickets can be booked for the carriers available within 2 hrs of the flight departure. 
Is there any sort of refund if you miss your flight?
If the passenger missed their flight, the airline does not need to pay any passenger bounded taxes. But as you have already paid these taxes, that comprise about 25% of your ticket prices.  
So, there is no way to get a refund from the airlines.
Conclusions:
The readers can read the entire blog & precisely know What happens if I miss my flight with the airline? However, Delta airlines español provides you with all the related to the affordable fares & last-minute deals while flying from Spain. 
you can follow me for updates on anything about traveling as well as exciting deals from all the big and small airlines.
Visit for more Details:
https://www.airtravelmart.com